No way back
Václav Prospal
ice hockey

"I'm really happy how it ended tonight," I said.
Paul Kennedy, a television host who always interviewed us in Tampa, was nodding because he got the answer that he expected. We were at the bench and he stopped me there because I had scored two goals against Montréal and we had won, 3-2.
He started asking another question, but I continued.
"This is the greatest satisfaction I've ever, personally as a player, got."
Paul asked if I could elaborate. It was the classic post-game hockey interview, broadcast on a local TV station and on the scoreboard above the rink as a kind of goodbye to the departing fans.
It suddenly got much more interesting.
"Because last game I lost my spot on the roster when I should've played," I said. "And today I shoved it up to somebody's butt."
That's exactly how I said it.
Paul stood staring at me for a second before regaining his composure and asking a few more questions to book it.
As I walked into the hallway outside the dressing room, what I somewhat expected to happen did happen.
"Vinny fucking Prospal! Get into my fucking office!"
Torts, our coach John Tortorella, had heard the interview. He realized without hesitation that the aforementioned butt into which I shoved my spectacular performance was his.
He called me in for a solid whoopin'. He shouted at me like a maniac. What the hell was I doing, ridiculing him in public like this?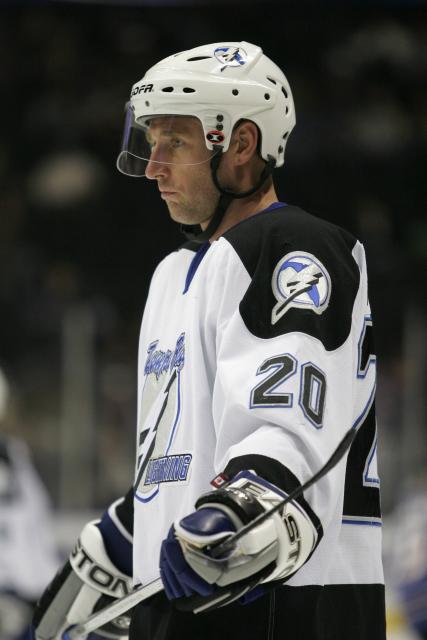 All of this bad blood was caused by a situation from the previous game against Atlanta. After a few games, in which I played fewer and fewer minutes, I found myself on the fourth line. Until then, I had been playing on the first line with Vinny Lecavalier and Martin St. Louis while having the second-highest goal count after Vinny.

It wasn't like Torts to cut me like this without at least giving me a hint that something was wrong beforehand.

We had a terrible argument after that game. It was only years later when I found out what he didn't tell me back then; that Brad Richards, an awesome guy and player, who had been drafted to Tampa and who had grown into a league star under Torts leadership, just simply wanted to play with Vinny and Marty instead of me. He asked for my place.

Those three guys started together in that game against Montréal, but Torts returned me to my place after just two shifts.
I went on the ice full of energy, on the puck all the time, created good chances, shot and until the end of the second period, scored to make it 2-2. I scored our winning goal in the third period.
I was dancing on my knees in front of the filled stands. And those emotions took over me during that interview. Torts liked it when people stood up to him to show their opinions, but that crossed the line even for him.
My interview performance was discussed on national TV and because the trade deadline was coming up, the host of the show suggested that I had dug my own grave with this and that I'd get traded for sure.
He was right. Despite good scoring stats, I was traded in a few days to Philadelphia where I spent three months in a hotel room without my family.
When I found out about the trade, I went back to our stadium for my gear before the other players arrived. My things were in the car, I was backing out of my parking spot, and Torts stopped close to me. Just as I wanted to drive forward, he was walking right into me.
Something enlightened me, I stopped the car and I got out. Pretty nervous, I shook his hand and said thank you for everything you did for me. I guess he was so surprised that he wished me good luck.
If I didn't suppress my anger back then and I didn't stop, if I just waved at Torts from behind the wheel, my NHL career could have ended pretty soon. About 250 games sooner than it lasted.
Don't look left or right and follow your heart.
You could describe my ice hockey journey with the above statement, but not just hockey. That's also how I found my wife Monika; the best person I could ever have by my side.
After my second season in the NHL, I was back home doing summer prep in České Budějovice, at Jaroslav Pouzar's gym, when I saw her.
I immediately knew she was the one.
I can still remember what clothes she had on, her hairstyle, her towel. That's how strong the attraction was. I couldn't stop thinking about her. Once I saw her, I tried my luck and talked to her.
"Hi, would you go for a coffee with me?"
She agreed. We met at Hluboká Castle, I arrived in a suit with a blue shirt and my best shoes on. I was used to this from overseas. I brought her a red rose, and we went to the Eleonora Restaurant.
I caught Monika's attention by being polite.
She later told me that she had been asked out on the same day that I asked. At the time, she was in a relationship.
I didn't care. I simply knew I needed this woman by my side. There was love, passion and blindness as well, because I had forgotten that I would be leaving for Ottawa in three weeks, and I would have to leave Monika here. So I went to see her parents and asked them confidently whether they would let their barely adult daughter leave for Canada with me. I told them that she could use her return ticket whenever she wanted; that I just couldn't leave her for a whole year.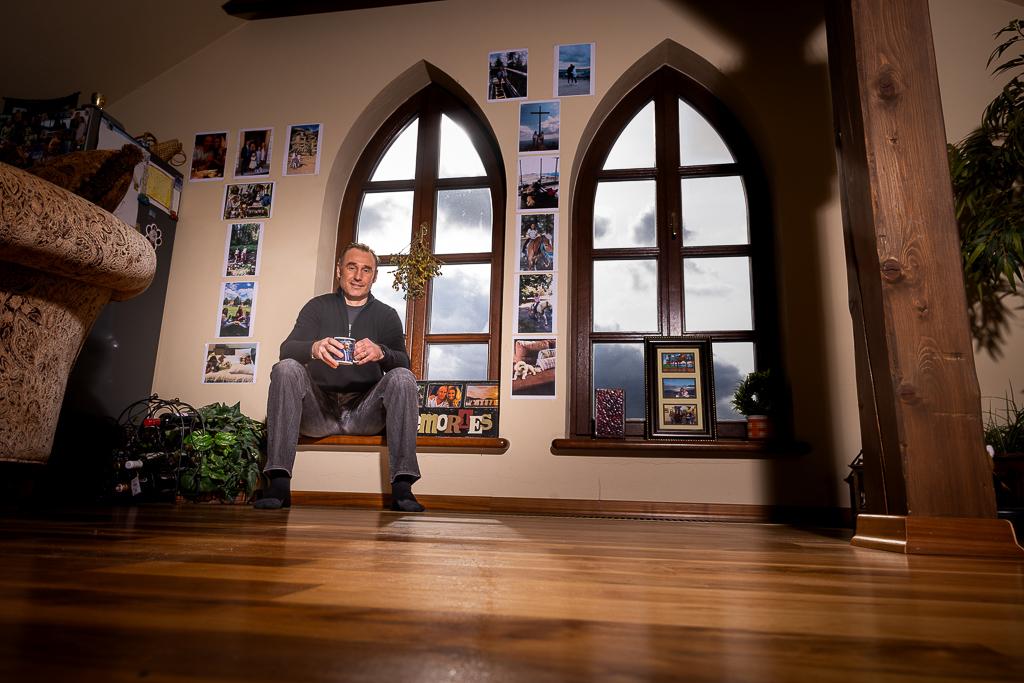 That's how we skipped the dating part of a relationship, started to live together, and got to know each other much closer than many other couples during that period.
When we returned after a few months, each to their own parent's place, we had to see each other after just three days. Her family owned a hotel at Hluboká Castle, so they gave us a room where we lived over the summer.
Room number 8.
Even later, when little Vinny had been born and Veronika after him, we still returned. At the beginning of the summer, we would pack our bags, move in and pack them again after three months while moving out, until we had a house of our own.
Today, we move in every summer with four beautiful kids.
I never wanted to let go of Monika. Deep down in my heart I feel it like that, and this feeling is just stronger today. To know that there is someone by your side, who is your best friend, who you can lean on. There are no words strong enough to describe it.
I made the right decision and owned it. I had no doubts things would turn out just like in my dreams.
Just like in North America at the beginning of my career.
When I was 18, I worked in a camp, just not the camp you would probably expect. This was no NHL camp. This camp was called Autocamping Dlouhá louka, where I started working after finishing a three-year school as a cook-waiter.
I played well at the U18 European Junior Championships, thanks to the division of the Czech and Slovakian republics where many Slovakian boys couldn't play, so I made it to the national team. I had almost two points per game in the junior league.
Nevertheless, I saw my chances of getting onto the A-team of Motor České Budějovice as slim. Back then we had an offensive line filled with the likes of Filip Turek, Roman Horák, Luboš Rob or Radek Bělohlav, add Radek Ťoupal with Roman Božek returning from abroad. There was simply no free spot and I was nowhere near a complete player. I was thinking about trying military service for Písek, Tábor… I was trying to get a place in the first league, so I was thankful to Motor for signing me for a symbolic salary for the summer so I could practice with them.
At the same time, I had shifts at Autocamping Dlouhá louka. After each practice, I changed my clothes for my waiter ones and rode a mini-bike to the camp so I could make some money. We were usually open until 10 p.m. Hollanders and Austrians with caravans liked our cheap beer and I was cruising among the tables.
Shortly before all this, I had been invited to Hotel Praha by Vašek Slánský, Philadelphia's Czech scout, to meet Inge Hammarström, a Swede who played in the NHL in the 70s' and was scouting for the Flyers after his career ended. I guess I left a good impression because one Sunday evening at the end of July after getting back home from our cottage in Vrábče, I picked up a phone and found out I had been drafted by Philadelphia the day before.
In round three, as the fourth Czech that year. A few spots before Philadelphia took Miloš Holaň, at the time the best hockey player in our league and a fresh winner of the Golden Hockey Stick. He was crushing the offensive stats while playing defense.
He had been drafted by the Flyers as well, but some guy named Václav Prospal, a slim guy from České Budějovice, a player for the junior team and a waiter at Autocamping Dlouhá louka, was given priority.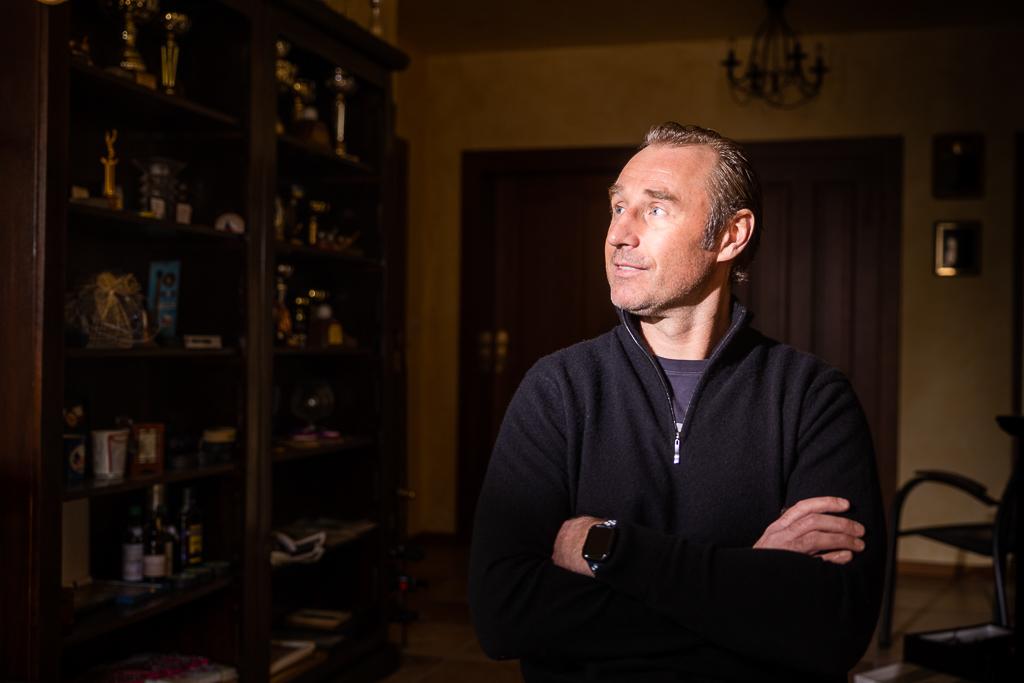 My father and I went to Jaroslav Pouzar, then the president of Motor České Budějovice, and told him my chances to get to the A-team were probably pretty bad. We asked, could I go to camp? The real hockey one this time. To Philadelphia.
Pouzar had no problem with it. The club gave me a symbolic contract only because I had been drafted. My agent Jaromír Henyš later told me what then the general manager Pražák said about me being drafted.
"Let Prospal go, he will never play hockey. If that guy gets to the NHL, I'll eat my own shoes."
As far as I know, he hasn't eaten any part of his shoes until this day.
But you know what? Being criticized keeps you motivated. Maybe you don't feel it that way, but I always did. Whenever someone was doubting me, I was that more eager to prove him wrong. It drove me to be better, to prove it to myself.
And what's more, Pražák was a good businessman. From the $250,000 Czech crowns I got for my contract, Motor received $125,000 USD from Philadelphia. That's just how the compensations were set at the time for signed players.
For a kid who would be missed by no one, that was damn good money.
When I found out how much I helped my first club, I was happy. And I can thank Pražák even for that funny commentary. Had he seen something in me back when I was just 18, he might have kept me and who knows where my career would have led.
I got lucky. It was one of the puzzle pieces which fit just the way I needed it to. One of the first ones. The others were to follow.
I have no idea how I did it back then with my English, but at my first meeting with the Flyers, I told them I had two years of experience with junior ice hockey and that I wanted to move forward. I told them that back home my club didn't want me, and I had no other place to go, so if I were to go back to Czechia, no one would be interested in me.
It was quite possible that I would just quit playing for good.
They might have been scared to lose their high pick so easily, but after a few practices with the team at the camp, they sent me to the farm team in Hershey. Overseas players could only go there when they turned 20, but I, as a European, could play there even though I was 18. They gave me a contract for 25 games for me to prove that I had what it takes to at least play in the AHL.
Before they sent Miloš to join me, I was the only Czech there and had no idea how things would go. As a teenager, I found myself between full-grown men with no friends, no idea what was going on, and needing to show I had what it took immediately; to show that I was better than the others.
That was the best school of life. I saw daily that the only way forward was to work on myself and have faith that it was going to show; to try and be better than yesterday. At each practice, at each game. To show I had enough for the competition. If I really was a player for the NHL, I could get to such heights.
If the tryout didn't work out, I was supposed to be sent to juniors in Red Deer. But it never got that far. After 10 games, the Flyers signed me to a five-year contract. That's where my real fight for the NHL began.
The fight took me three and a half years. Three and a half years during which I was told several times that it was not going well.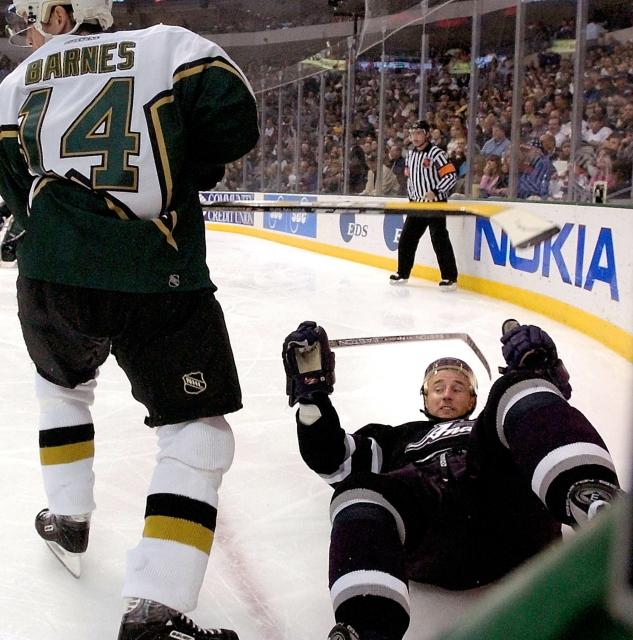 During my second season, I got to a point where I spent 10 games as a healthy scratch. I didn't even put my gear on. I watched my teammates from the stands. Every morning, I checked the roster and my name was not there. The morning skating ended and while the players who were playing in the evening went to eat and rest, I had to stay while the assistant coach made me skate back and forth for another 45 minutes.
He never broke me.
Other times I was playing on the second line and had a goal and an assist and the next match the coach didn't give me a single shift. Not even one. For the second period, the coach sent me to open the door to the bench.
So I went and opened the door, mad as hell at the whole world.
There were times I cried. I would just return home and begin to weep. I cried while calling my parents, just as years later when I cried on Monika's shoulder because I was 30 years old and Torts had been making me work extremely hard. I had to vent it somehow.
In both examples, it was just momentary helplessness that I needed to show to my close ones. Somewhere inside I still refused to admit that it would break me. That I would be this soft.
Back then in Hershey, there was never a moment when I wanted to pack my stuff and leave for another team or to go back home. I would be betraying my own vision, which was out of the question. My vision was to fight through. To show everyone I had what it took.
I really had no other choice. Where would I return? I hadn't pushed through to the Flyers yet and other teams had no idea I existed. Return home? That would have meant I had failed. My hockey world would have ended. I simply couldn't go back.
When it got to a point that I hadn't made it to the roster 10 times in a row, we had a weekend during which we played cards for shots with my host family. I lost. What can I say, I got drunk as hell. Changed my blood, as we say back home. I had nothing to do the next day, so I went running, to get rid of the alcohol and to be ready for Monday morning practice, to fight for my place, knowing there was no plan B. Plan B was unacceptable. I had my plan A, and I was not willing to change it. Once you start changing plans, it shows weakness. It means panic.
My plan was the NHL. I aimed for it with all that I had. It was all about desire. About how much desire you find in yourself to get over all these obstacles when you feel like everything is crumbling. When you commute hours via bus for nothing.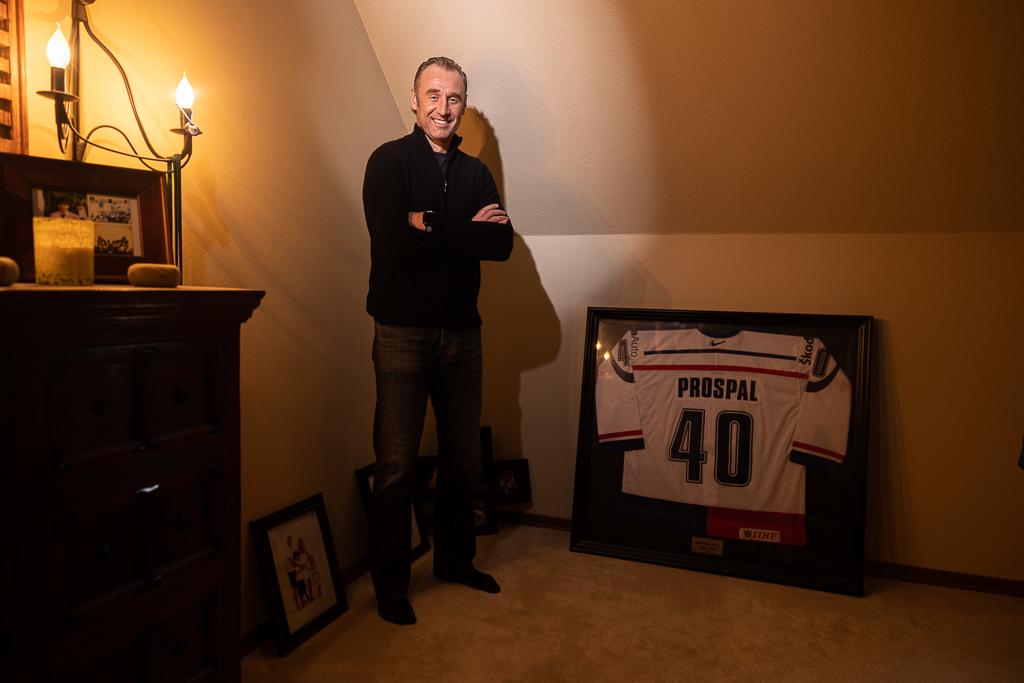 It's not easy, not everyone managed to overcome it, but I did. Every single time I managed to find a little piece of desire and will somewhere deep down. And because I know it can be done, that it's worth it, the more sorry I feel for Czech hockey that many guys today won't endure that long.
Even players such as Patrik Eliáš or Petr Sýkora had to go through a farm team before persuading everyone that they had what it takes. The same goes for Tomáš Plekanec — amazing guys, who ended up playing more than a 1,000 games in the NHL. There are just a few people who were mature and lucky enough to come at the right time so they can enjoy the privilege of playing right away with the best of the best and be valuable to their team. Us others had some persuading to do first, and once we managed to climb up, we were incredibly grateful for the chance.
Even today, the farm team should serve this purpose — to open players' eyes so they can be grateful for what they have.
In my case, my eyes were opened by many disappointments. Camp Flyers, year after year the same — getting sent back to the farm, which at the time is like a punch to the face. A punch that knocks you down, but only for a moment because there is no other way than to start working again and show everyone you deserve the place.
Today, I know that this whole process is the club's plan for how to make their players grow up. At times, you think it's wrong because you feel like you're good enough, but then you look at the photos after many years, just to see what a greenhorn you were. Everything has its time and development. I know that now. Back then I was just thinking 'when the fuck would it change? Why are they not letting me play? I'm good already.'
But yeah, I was not. I needed to go through all this. To test my desire to see if it was real. To prove to myself and my close ones who were supporting me that I would be the one to get through all of this.
The line between success and failure is incredibly slim. Even today when someone tells me I had a beautiful career I respond by saying I got lucky. And that's how I feel it. At the same time, I went for that luck, and didn't let it push me away.
I guess one must get this nature from his genes. I have that and I also threw myself into an environment where endurance is a standard, where only the strongest ones survive, the ones who truly have what it takes.
Maybe they were really just testing me the whole time to see if I would leave. To see if I would be like many others who couldn't endure it long enough and as a result, never played in the NHL, even though they had the skills, simply because they couldn't manage in situations like mine where you just sit in the stands for 10 games in a row.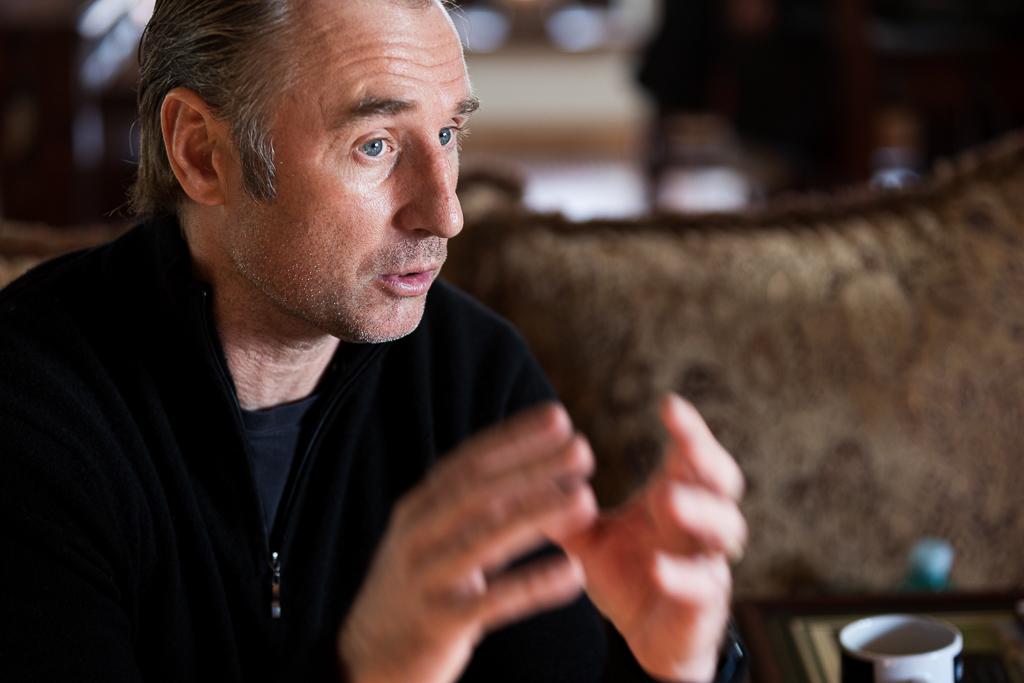 I took a big punch at the beginning of my fourth season on the farm team. Before it began, we moved from Hershey directly to Philadelphia where they had built a new stadium and replaced the old AHL team with a new one; the Phantoms. My dream place was just 500 metres across the parking lot.
Billy Barber, our coach, had told me at the end of the previous season to work hard during the summer, and that he would build the team around me. He literally said, "I will play the shit out of you." He said he would let me play in all kinds of situations so the Flyers would finally pull me up. And then I played poorly in our first two games so during the historic first home game of the Philadelphia Phantoms, I just waved to fans from the bench in a suit as a healthy scratch.
For me, it was an incredible humiliation.
But that game had been played on Sunday and the next game was supposed to be played on Friday. During the week I went back to practicing on the elite line and Billy put me on the offensive line with Steven King. I scored a hat trick and had two assists during our first game together.
That's when everything changed and it has been a smooth ride ever since.
Everything just clicked. It was as if I had a huge advantage against other players because I had been playing on the farm since I was 18 years old, so I pretty much had two years of extra experience.
When they pulled me up, I had 32 goals, 63 assists and 95 points in 63 games. I was the productivity leader.
I never returned to the farm.
I had finally paid my dues.
March 5 is a date forever written in my heart. March 5 is when our youngest daughter Vivien was born. March 5 is when our Maltese dog was born. And March 5, 1997 is when I played my first game in the NHL.
On March 4 in the evening, our coach told me that I'd be playing the next day against New Jersey and that I didn't have to come for the morning skating. My things would be moved, so just arrive on time.
So I arrived, opened the doors to the huge, beautiful dressing room and entered a world that for so long I wanted to be a part of.
I was sorting through my hockey sticks in the stands when I noticed our roster hanging on the wall.
"Let's see where they put me," I thought.
I started reading from the bottom, expecting to find my name somewhere on the fourth line, but I couldn't see myself.
"Maybe there is a mista… Holy shit!"
Finally, I found my name in between John LeClair and Mikael Renberg on the first line, in place of an injured Eric Lindros, our captain, and an absolute superstar at the time.
I started sweating. On one hand, I was super excited and ready to show what I could do. On the other hand, I was afraid to fuck it up.
"Hey, just play like every other day," I thought.
I sat at my stall with my jersey ready. I can still remember the exact moment when I first felt the hanger on which it hung, its logo facing the dressing room. I hung it above my left shoulder, just as I did for the rest of my career, and watched my surroundings, what routines others had, how they warmed up, how they reacted, what they were doing.
We lost 3-1 and even though I had no points, I guess I played decently. Coach Terry Murray put me on the ice for the final power play which was a signal that I proved my worth.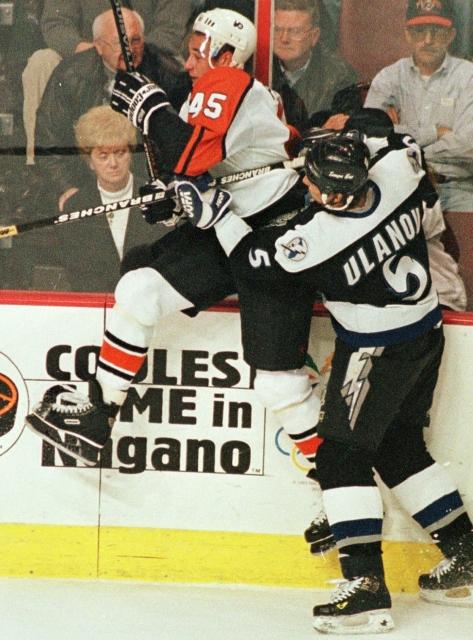 Even my second game was a loss, 3-2 in Pittsburgh, but I scored both of our goals.

We returned to Philly and I was walking through the hall of our arena for practice and suddenly Lindros appeared. This mountain of muscle was coming right at me. I think I might have watched him with an open mouth, told him hi and then he replied: "Congratulations, but don't make me angry. You might take my place like this."

He smiled.

With sweat on my face, I tried to smile as well but I had no idea what to say.
Anyway, I didn't make him lose his place. We even played power plays together. A boy who had been playing junior hockey a few years back in České Budějovice was suddenly thinking about how to pass to the MVP of the world's most prestigious hockey league.
My points were increasing and I had a lot of game-time so I got more and more relaxed. I'm telling you this because I remember my first flight to Pittsburgh. Guys around me were playing cards, the buttons on their shirts were unbuttoned, while I was sitting in my seat, hands on the armrests, buttoned up to my neck. I could barely breathe!
"Vinny, fuckin' hell, relax," Scotty Daniels told me. He was of Indian origin, so everyone called him Chief.
I simply had incredible respect for the environment I found myself in. I made sure not to stick out, to act right, because if I had been fooling around, I might have got slashed by goalie Ron Hextall.
Seriously, the legends about him are true. He was extremely strict. I've seen with my own eyes how he shot a dude for slacking during morning skating. The poor man scored his first shooting practice goal against him with a feint. Hexie went for a puck, timed it just right and – him being a great shooter even with a goalie stick – shot him right in the head.
No one, including the injured guy, said a word.
We made it to the Stanley Cup Final in my first season. Back then, I thought I'd have plenty of opportunities to play the finals. I didn't truly understand why older players cried when we lost. "Come on, the season begins anew in autumn, and we can try again," I thought
I didn't know I'd never get a chance like that again.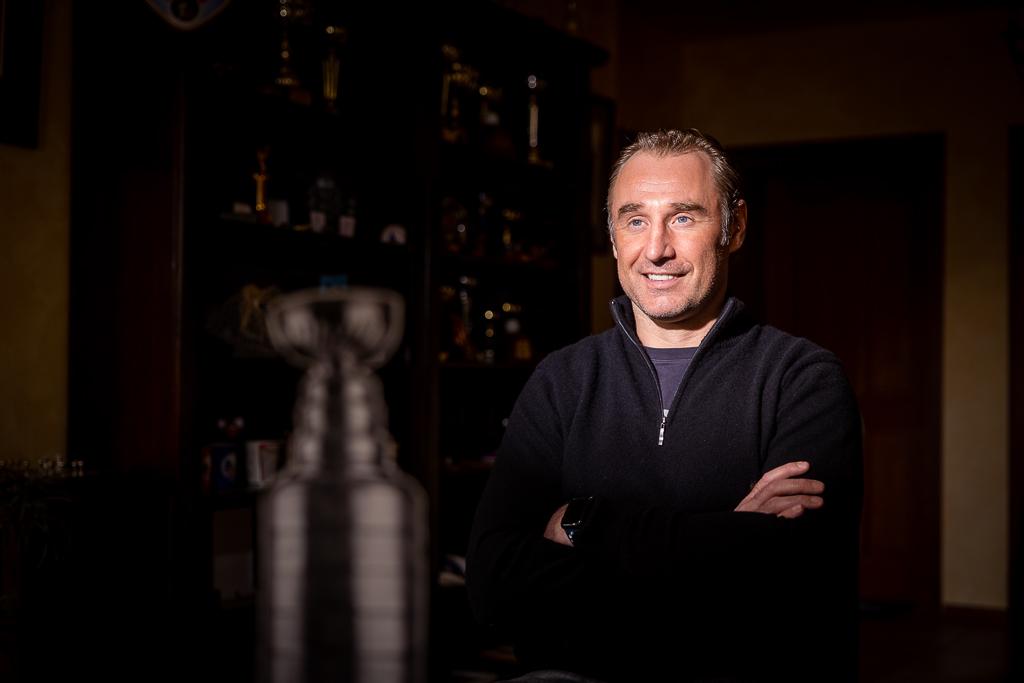 I also thought I'd play my entire career in Philadelphia. That's what I knew from home. Back then, people here were not switching clubs. Most of the boys stayed on one club for their whole life.
That was one of the reasons why I cried during my first trade the next season.
I was injured with a broken ankle which robbed me of the chance to play in the Nagano Olympics, just after I was announced on the first roster. To add to that, during the January All-Star Game, clubs struck a trade of two underperforming high-drafted players – Alexandre Daigle from Ottawa for Pat Falloon. I was just an extra thrown into this trade. I had broken my wrist during the previous playoff, then I broke my ankle. I guess the Flyers thought I'd have more injuries in the future so they sent me away.
My beginning with the Senators was terrible. One big suffering. However, year after year, I was getting better, proving that I could play the role of a second-line center on a good NHL team. Plus, I made it to the Czech national team in 2000 because of the absence of many more experienced players and I could help with the golden hat trick.
Despite having a successful championship, I struggled after returning. It led to a big change in my career and my life. The championship had such an impact on my usual postseason program that I didn't prepare enough physically. And it showed.
I played really badly.
My father was an ice hockey player, too. You can find his name in the historical stats of Motor České Budějovice, but he had spent most of his career in Vimperk when the first league was still being played there. I have the most memories from that time; running around the stadium and around the dressing room where he would often take me. Hockey is in my blood thanks to him. My dad was a daredevil, but we had an amazing friend-like relationship. He forged me into a man who follows his goals.
But it's been more than 20 years since we were on speaking terms. It began with him not getting over the fact that I'd become a better player than him and independent. And, that I'd found a wife who stood firmly by my side. He thought Monika was with me just because of money and he expressed that feeling, despite her family having a much better financial situation than me with a salary from the NHL back then.
Our main dispute began one summer, a year after the championship in St. Petersburg when I didn't make it to the national team after a bad season. We already had little Vinny at the cottage in Vrábče. I was talking with my parents about hockey while my dad was continuously mocking me. Maybe it was his way of pushing me to be better, but Monika couldn't stand it anymore and stood up to him. She said something to this effect: A father should support his son, not mock him constantly. We all had a huge argument.
Our relationship started to tear apart, we were drifting away from each other and I'm sure it played a part in what mom had to go through with him afterward.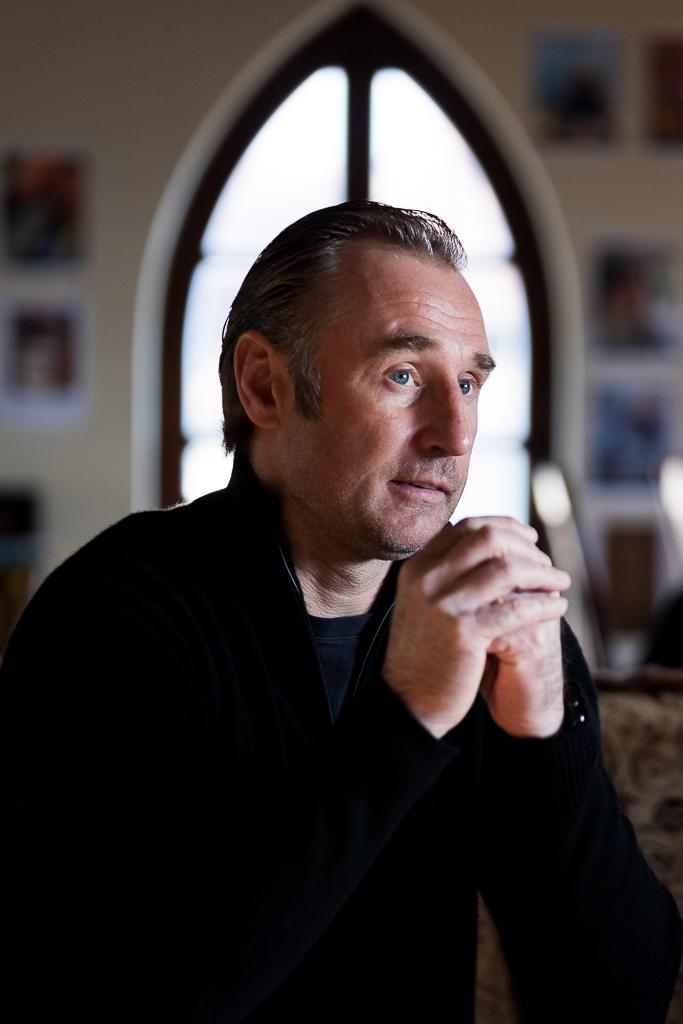 He always liked life full of fun, alcohol and, unfortunately, women. But it is one thing to have fun with your friends and another to be rude, violent and show no respect for your close ones. There is no point in going into more detail. Everything has been said in the newspapers in the past. My dad simply did things to my mom that no husband should. He topped it off by selling info on me and Monika to Blesk, a Czech daily tabloid, for 10 fucking thousand Czech crowns, saying how I owed him seven and half million Czech crowns for raising me to be the hockey player I am.

What kind of father can even say things like that?

A lot of his friends severed ties with him because of his behaviour. Some of those who stayed have been trying to talk to me over the years, saying how he regrets us not talking.

Yeah, I regret it, too. I know we both made mistakes and that it's still my dad and that I lost him on the verge of adulthood. My children never saw their grandfather. Only once he held Vinny; he didn't even see the girls. But that's how it's going to end because I see no way back. There are moments when it all makes me incredibly sad, but that's just how life went, and I will always stay true to my word. As I get older, and despite my emotional outbursts in hockey, I'm getting calmer, more thoughtful. But some situations are simply beyond repair.
There may be cases where the parents are divorced, and you continue to have a good relationship with both. But there must be some form of respect and in our case, it disappeared. Once your heart joins your logical explanations, it is easy to choose.
No. Just no.
I'm convinced that even over the obvious sadness I act true to myself and that's OK with me. The strong relationship with my mom only confirms that. And my relationship with Monika, obviously. Without her, I wouldn't be the man I am. What we have together, what we've been through, what is still ahead of us – no one else could provide that. Monika has unconditionally dedicated herself to me.
Be that as it may, in a relationship, and especially in a relationship with a pro athlete, one has to sacrifice for the benefit of the other. I haven't always realized this, and I haven't always acted right, but the older I get, the more clearly I see it. From my position now as a coach, I can see that many boys don't have the rock they can lean on in their girlfriends. It's enough for a baby to be born or they start to live together, and it catches them off guard.
We had to settle some things as well. It was not always a fairy tale, but we learned to live side by side and most importantly, Monika always stood by me. In good or bad, in moments during which I sacrificed my family for hockey, she was always there, ready to take on anything.
Just moving when we had to start somewhere on the other side of the States from scratch, that proved her commitment.
I simply needed to show my joy, emotions.
That's why in 2002 I pumped my fists right in front of the New York Rangers bench, full of great names of that time, after I had scored to tie the game at 4-4.
On the next shift, Matthew Barnaby came to me, a guy who was always ready for a fight. We knew each other. At the start of the season, before he got traded, he played with us in Tampa.
"Vinny, do something like that one more time, one more time you show disrespect to the New York Rangers and all the proud men sitting on the bench there, and I will rip you apart."
I looked at him as if he was trying to be funny, but he was dead serious. And the older I got, the more I understood.
For me, goals would always trigger an eruption of emotions. I yelled like a madman. Only when we were losing by a big deficit, would I keep it to myself. Other times? I'd let it all out.
And why not? There are never enough goals. I loved passing to somebody and watching them score, when we worked as a team, or when we arrived at our bench to high-fives all around. But at the same time, I loved when I was the one changing the score. What was always important for me was that I helped the team and rewarded myself for the work I gave to hockey; for all of the hard work that kept me in the NHL and provided me with a stable position.
My joy after each goal showed what I brought to the teams that I was a part of – energy, passion for the game.
With each scream, with each jump, I showed my teammates and fans how much I love this sport. My joy from the tiniest detail which just worked out.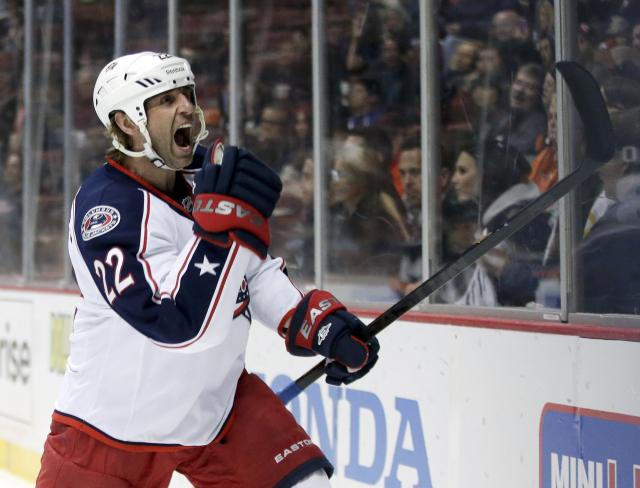 I feel that's how it should be. A good atmosphere goes in your favour. It strengthens the people around you, it unifies, and it gives juice to everything. It gives you a level up. Happiness is contagious. And once enough people around you get it, everything goes much smoother. Lads on the team like each other and want to experience moments like this, again and again, that's what drives them.
Keep it running. Once you lose the energy, you lose everything.
On the opposite side, once someone shows up in a bad mood and starts spreading it, that hurts the team.
I didn't sleep well many times and had other problems in my life with my parents' divorce at the top, but hockey was an escape from everything. Once I got on the ice, I got sucked in and there were no more problems. I didn't think about them and just enjoyed my passion, my fun.
This approach has allowed me to step into the role of a team leader over the years. I could heat things up, even at practice, by shouting or supporting my teammates. I did it just so we didn't walk around with our heads down.
I had the opportunity to see some of the Czech highest hockey league teams practice and saw the atmosphere there. It was quiet as a graveyard. "What the fuck is that?" I was thinking. The boys there are young and have a chance to be pro athletes. They can be on the ice every single day; they should cherish it because one day it's going to end, and mostly in a way that they will have no control over.
The happiest ones are the people who go play just for fun. We all grow up loving the sport. It seems to me that for some, this love kind of fades away and is replaced by either the desire to make money or to get from point A to point B.
I think that's wrong. I think we should live here and now and be happy about it.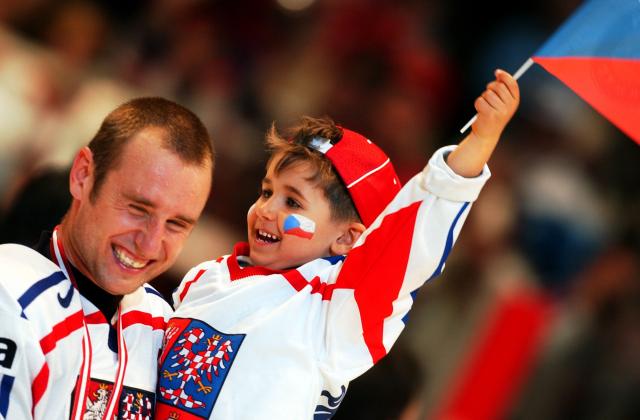 By doing this, by sharing my joy of the game with my teammates, I helped my coaches as well. It was one of my roles on the team and it allowed me to stay in the NHL for so long. Your superiors will notice such details.
And let's be honest, this doesn't require some big effort. You just need to be present. You must have the will to be better and push others as well.
I obviously worked on my hockey skills as well. I was studying the game, watching small details from the work of my teammates and opponents. How this guy goes for a faceoff, how that guy shoots.
Take for example Dave Andreychuk, our captain in Tampa. With all due respect to his career, he could barely skate from one end of the rink to the other. But he thrived in front of the net. Whatever appeared near the net, he had it, deflected it, finished it, and got the shot off. I've learned from him things like an exercise during which he shot the puck to the wall behind the net and then shot the deflected puck from the first touch. Or he would aim for the goalie's pads and go for the finish immediately. Those were the details I was studying and trying to incorporate into my game.
I was such a perfectionist that I even knew who had which hockey stick in the NHL. Who had which skates or gloves. That all helped me in the end. It helped me in my peripheral vision, in making decisions in a split second. In a scrum, I knew which stick belonged to Vinny Lecavalier, or I was able to see through a bunch of bodies in front of me where Marty St. Louis was going because I saw his skates.
I tried to look for any small thing that would help me move forward. And some small things found me.
I still remember how I was a young greenhorn playing for Ottawa, going for a faceoff against Mark Messier from Vancouver. He was a huge player and it is no coincidence that the leadership award of the league is named after him. He won the Stanley Cup six times.
Here I am, standing against Messier. He made a great pass on a power play across the whole rink to Markus Naslund who scored. I told him: "Nice pass." Like I genuinely wanted to congratulate him.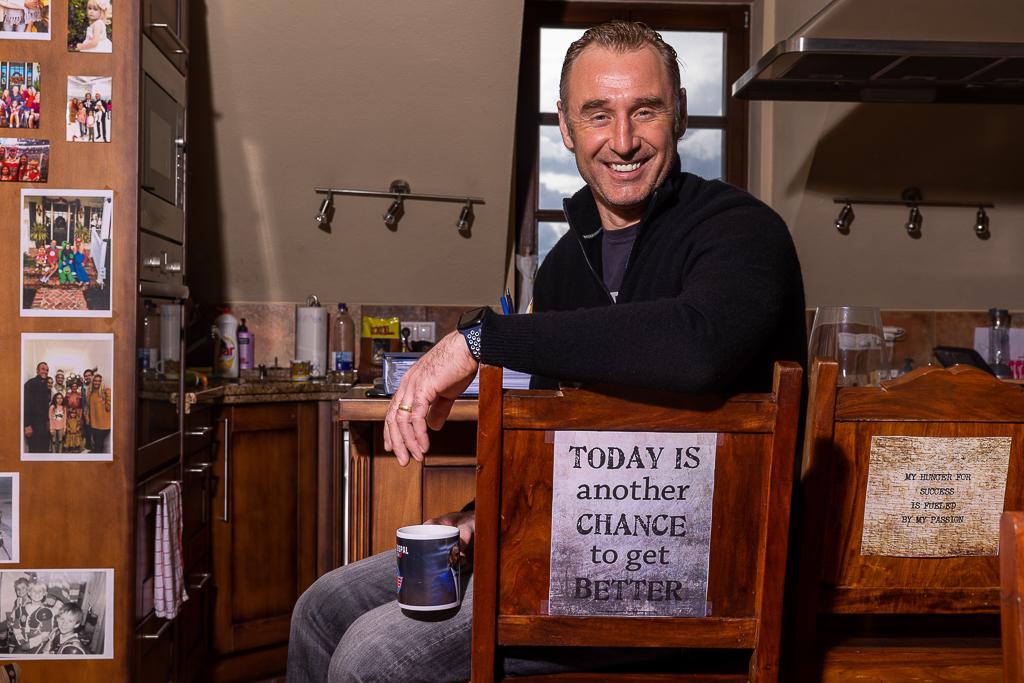 He just looked at me with this stern face. His face didn't change a bit. Not even a flinch, as if he was saying: "Fuck you, who are you?" Was he some soft guy? Maybe he would smile and say thanks, he would be happy that I applauded him even as an opponent.
Not Messier. Messier was ready to run me over.
Back then I thought to myself "What an idiot." But over time, I realized what he was doing. He showed his leadership just by not talking to the opponents.
Talking to opponents was something John Tortorella didn't allow in Tampa. We were playing against Buffalo. I was at a faceoff on the left-wing against Aleš Kotalík. He immediately started talking.
"Kotel, holy shit, I can't talk to you now," I mumbled through my closed mouth without even looking at him. "Torts is reading our lips, idiot."
Today Aleš and I can laugh together. But as a coach I hate it when we go back on the ice after the break and both teams just circle around, and my players are talking with our opponents. Holy shit! People want to see a battle between two teams who are here to chop off each other's arms, not a match between friends.
At least pretend not to know each other. Be serious, show some respect to the game that feeds you.
I don't like change. I was even willing to accept a lower salary to stay where I was. But damn, I couldn't refuse this offer. To be honest, even if I had a crystal ball and could see the future, I don't know if my decision would have changed.
After my then-best season pointwise, I became a free agent in 2003 at age 28. I could choose from offers from any team in the league. My agent showed me how much I could make elsewhere and my head was spinning. Until then, I made $1.5 million USD a year and suddenly I had climbed into a whole new category. Still, my priority was to stay in Tampa, where I had a great position and Monika and I liked living. We had two kids at the time, so our goal was to get something long-term with at least some form of security.
We began talks with the Lightning. I wanted $3 million annually for five years.
General manager Jay Feaster offered $2.5 million annually for three years. When my agent and I talked to him personally, he raised the offer to $2.75 million.
At the same time, I had an offer from Anaheim, the previous year's Stanley Cup finalist. They were offering a $6.5 million bonus for the first year then $2.9 million for the next four years. Petr Sýkora called me, telling me to accept because we could play together and it would be awesome. Their coach, Mike Babcock, called me as well to tell me that the team was amazing, strong, and that they were signing Sergei Fedorov who would be my center. He told me that my wife would love Orange County.
Despite all that, if Tampa gave me $3 million per year, I would have let this all go. However, it got to a point where Jay had cut all communication with my agent.
Torts called me while I was playing golf in Southern Bohemia, asking how it was going to be, and telling me that he didn't want to lose me. I missed my flight while talking with him on the phone for a long time, explaining the situation. And he said: "Vinny, for fuck's sake, fuck the money. How much do you want?"
I told him my idea, and he replied that it wasn't that much in my situation. And I said if they'd give that to me, I would refuse Anaheim.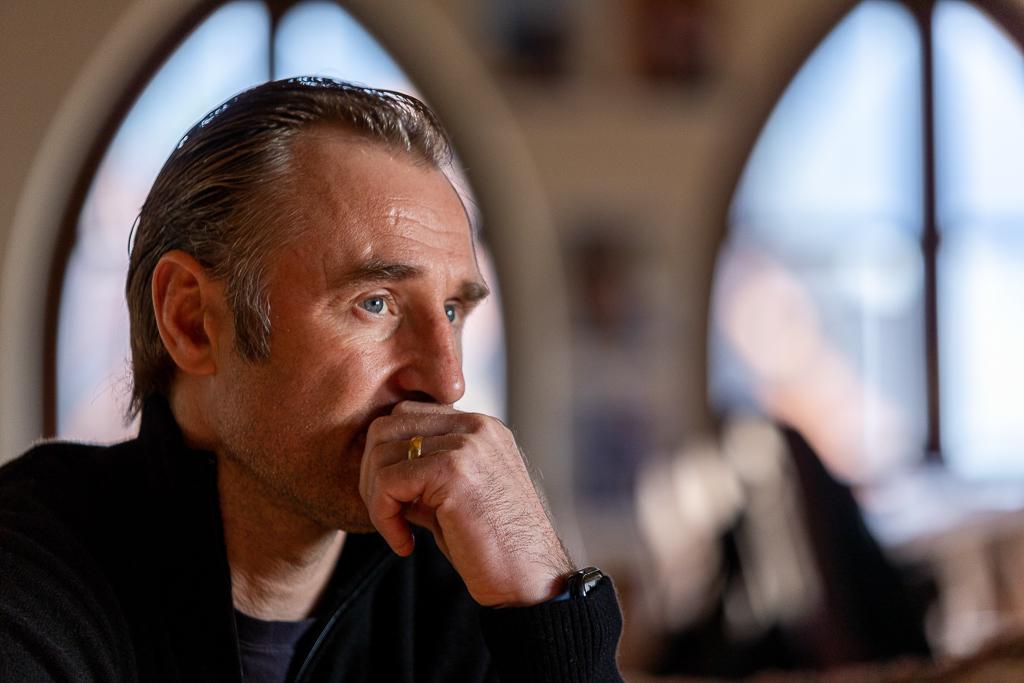 After this call, my agent called me. Told me that Jay had signed someone named Cory Stillman instead of me. A left wing for $2.5 million a year.
"Look, he brought someone else at your position," he said.
So I went to Anaheim.
The season there went terribly, my productivity fell by 25 points, and we knew by Christmas that we had no chance at the playoffs. At the World Championship, which was played back home, we lost to the Americans in the quarterfinals on penalty shots. Meanwhile, Tampa Bay had won the Stanley Cup; guys I had spent the last two years with.
Pavel Kubina, Martin Cibák and Stanislav Neckář were driving around their hometowns with this Holy Grail of hockey while I was at hole number 8, practicing with my driver.
I'm not going to lie, the extra bonus was not bad. Who gives you money like that? Plus, the NHL start was delayed due to a lockout and all of the players had to cut 24 percent of their salary. So I fell back to that $2.5 million USD and Jay brought me back to Tampa. He had proven to be a genius manager. He won the Stanley Cup without Prospal, who he then got back for the money he had offered him in the first place.
It pisses me off still today how it all went down. I invited him for a coffee after my career's end to ask him, so he could explain why he didn't sign me back then.
"Vinny," he told me. "Your agent was a dick, and I simply didn't want to talk to him anymore."
I met John Tortorella at the beginning of 1997, shortly before I had been pulled up to Flyers for the first time. I had been chosen to play in the AHL All-Star Game where he, as the coach of Rochester, led our team.
Even back then he had this fire in him. Together with others, I returned to Philly bruised, with tape all around, and even got hit by an elbow to my mouth. It was no simple exhibition, Torts wanted to win no matter the cost. That just proves how passionate he is.
Years later, during my shitty season, when I asked Ottawa for a trade and then it wasn't much better in Florida, they traded me to Tampa in summer. They traded me in as a replacement for Vinny Lecavalier who was arguing about his contract with a real risk that he wouldn't be ready for the beginning of the camp.
He wasn't, but just for two days. So what to do with me? I dropped through the roster and began the season as a fourth-line center.
At the same time, I liked how Torts set things up. I was in great shape again and could go easily through his hard training which was his cornerstone. With him, you don't get in touch with a puck for the first two days of the camp. You just work hard, and he watches you suffer. Literally.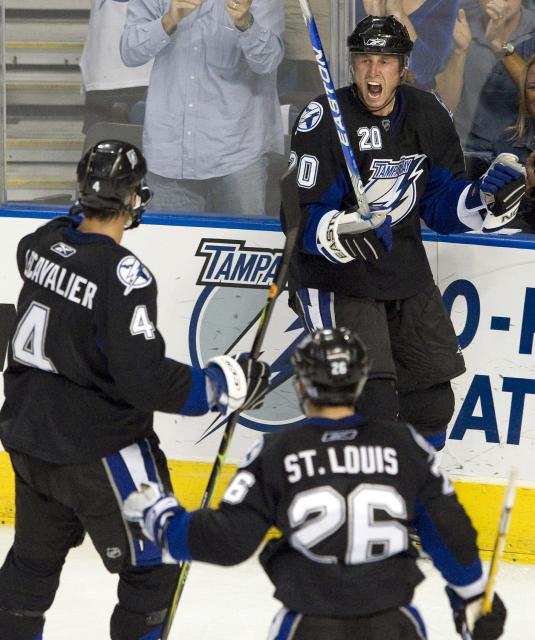 It was his intention, his enjoyment, to watch players get to their absolute limit and make them cross the line. He wanted to see how players reacted when they were at the bottom, because in the season, there would be times like this, and he needed to know who reacted which way.

He walked around, watched, and analysed. He pretends to take notes at times, but he doesn't really care about them. At least that's how he described it to me years later.

I guess I caught his attention so he tried to utilize me as much as he could. He put me on power plays and as soon as someone got injured, he pushed me up in the lineup. I suppose it was partly because of how I faced my situation – I didn't cry about my situation but accepted with gratitude any free position. I kept my high intensity during practice, a strong passion for the game, and I played despite injuries. How I acted was in line with his view of hockey, so we became close quite fast.

Even though the season didn't end amazingly, he made me an alternate captain in the second season and put me together with Vinny Lecavalier and Ruslan Fedotenko, who sometimes switched with Marty St. Louis. From a player who arrived as extra weight, I had become a player of the first two units.

It was then that I had to deal with my trade to Anaheim and Torts publicly supported me. He said that he wanted management to keep me. Every player would be flattered by such words.

And I endured even then. Even though I sometimes cried at home with Monika.
It was hell sometimes with Torts, I'll admit. But it wasn't without reason and his work was great for me. He knew where to press so I would play my best. Torts is the best NHL coach I ever had. No doubt.
His style is close to mine. I'd like to be like him in my coaching career. Despite its cost on my nerves and vocal cords, I believe players need to see that their coach is with them, that he will go to battle with them, and that he cares for how it ends. I never liked coaches who just stood there, not saying a word. I'd much rather have the coach shout at me after each shift. At least I knew where I stood. I knew my coach would give me feedback.
Tort's feedback used to be somewhat wild, but he simply wanted to awaken some emotions in his players. He really appreciated it when someone spoke out against him.
I remember how he had a physical fight with one of his players between periods. I was not at all surprised when he, as a coach in Vancouver, wanted to fight with Bob Hartley from Calgary. That's just Torts.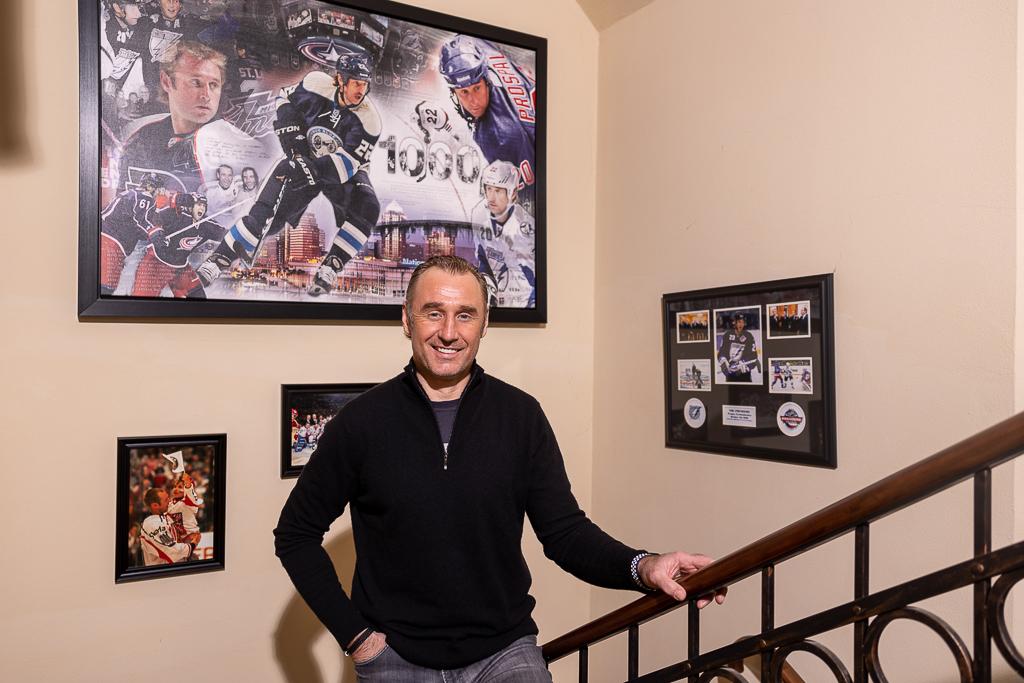 I had some terrible arguments with him, but he wanted it to be this way. He could argue with you to infinity and beyond, but the next day, all was forgotten. And he strictly differentiated between professional and personal levels. The story from the beginning here is a testament to that. If there were no Torts, there would be no 1,100 games for Václav Prospal in the NHL.
I returned to Tampa once more, but after just one year, our general manager, Brian Lawton called me in, telling me that he couldn't have a player on the first two lines who doesn't score 20 goals a season.
I scored 19 goals that season.
Just a month later I found out I was being bought out of my contract. The free agent market was already pretty settled, and I was 33 years old without a job.
Torts saved my career back then. He was coaching the New York Ranger at the time and immediately offered me a position. He knew exactly what kind of player I awas, how I would act on and off the ice, and he knew that I wouldn't be very expensive. I took his offer without any second thoughts. Immediately.
But just after signing the contract, I had some doubts. I had just changed my whole summer prep. At the end of the previous season, I wanted to move forward, so I had a talk with our strength and conditioning coach in Tampa and found out that my training was better suited to a marathon runner than a hockey player.
He completely changed my training plan. I used to train by going for long bike rides. I was used to them. Then I had a completely different training style. Dynamic, explosive exercises for speed. I lost about eight kilograms of weight.
I had no idea how that change would affect my game and I went to the Rangers' camp, expecting Torts' killer exercises. The result? I felt faster and everything was easier. I went through his exercises easier than ever before.
I realized this was the way to keep playing in the NHL.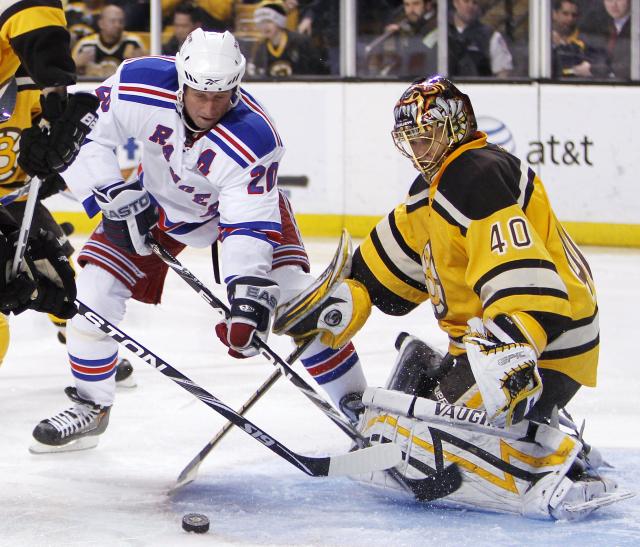 I joined Rangers knowing nothing about what my role would be. The only thing that mattered to me was that I had a job. One month later, we had a team meeting before our game with Vancouver and I saw Torts' assistant, Jimmy Schoenfeld aiming a laser at me.
"It's gonna be about you today," he said.
Torts had begun the season with just one alternate captain. He said he would watch us before he chose the second one.
I became the second one. It's still a moving memory.
Not even 20 games after they paid me off in Tampa had I become an alternate captain of the New York Rangers. An Original Six team, one of the founding clubs of the NHL. I'll never forget the first day I saw the A sewed on my blue jersey, knowing I had reached a position many other great players I played with never achieved.
It was a reward for what I had given hockey.
Everyone was sitting at our training center in shorts, the beginning of well-earned holidays. The year was 1997, my first season in Philadelphia, two alcohol-heavy days after losing the finals of the Stanley Cup to Detroit in a four-game sweep. We met for a briefing with the management.
Suddenly someone said: "Rodie's still missing. Does anyone know where he is?"
The door leading to our gym opened and in comes Rod Brind'Amour. His T-shirt was drenched with sweat. On the third day after a long and hard season, he was back at work.
That's why he had won the cup at the end of his career in Carolina. He was a beast, an animal, who had the commitment and did the absolute maximum for success.
I do not dare to compare myself with Rodie, just because I never got that cup as a player, but I know that there were rumours even about me in the NHL – what a professional I was. In many situations, I've heard someone praising my practice morale or my character, be it directly or through someone. And some time ago when I was coaching the Tampa Scorpions youth team at a tourney, I noticed someone. It was Jay Leach, my former coach from Hershey. He was scouting for his university team.
He was the one who had let me sit out 10 games in a row.
I held no grudge, I was glad to see him after so many years. After all, he was my first coach in the States. I introduced him to my son. Jay asked him some hockey questions and then told him: "If you want to become a hockey pro, be like your dad. He had the fucking will."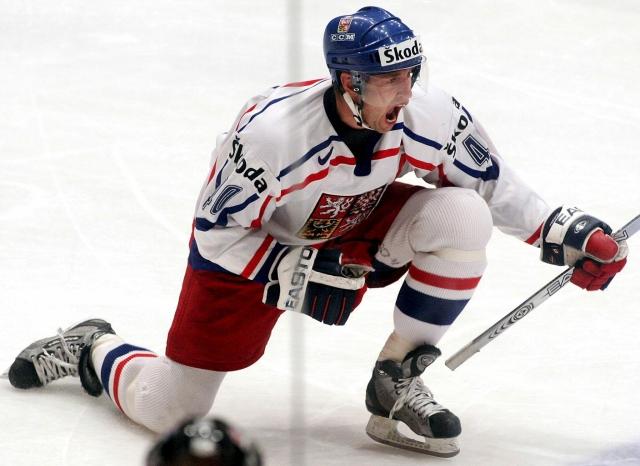 Yeah, this is what you want your kid to hear. I'm trying to give Vinny many things from my experiences, but I can't just tell him how awesome his dad was. That wouldn't work. But if someone else tells him about me, someone who knows me, that's nice.
My will is still the same. I still have the same goal which I had all those years as a player.
I'll never forget my teammates in Tampa watching the banner commemorating the victory in the Stanley Cup rise to the ceiling, that was just after I returned from Anaheim. Fanfare, atmosphere full of energy, the whole stadium had goosebumps. And then there was me, Rob DiMaio and a Swiss Timo Helbling, standing aside because we just simply weren't there.
Even today when I walk through the stadium in Tampa and see the banner under the roof, it hurts. But it is still the same with me: I take it as a motivation, as a goal I am chasing.
That silver grail is there somewhere, each year it belongs to someone else and my desire to be one of those people who have the privilege is still burning.
It burns like the flames of hell.
Maybe I didn't make it as a player, so I will chase it in a different role. Until I end in the hockey world, I will still breathe for this dream of mine.
I won't give up. I have no plan B.
Jana Mensatorová, ČTK/AP/Steve Nesius, ČTK/AP/Chris Carlson, ČTK/AP/Michael Dwyer, ČTK/AP/Chris Gardner, ČTK/Marcel Dietrich, ČTK/APA, ČTK/AP/L. M. Otero a ČTK/Samuel Kubáni