I was walking quietly around the house. My wife, Martina, slept with our daughter in the room. I crept inside and saw both of my girls. Safe. Alive and healthy. I felt very lucky.
Martina woke up and asked me how the match turned out.
"We won 3-0." Over Real Madrid.
She smiled and fell asleep again. I kissed them both and went to the kitchen to get a beer.
I was terribly exhausted, but I couldn't go to bed right away. I played it over and over in my head. On repeat. And for the first time, with a calm mind. The girls were fine, I had a great match, one of the best in my first year in Seville.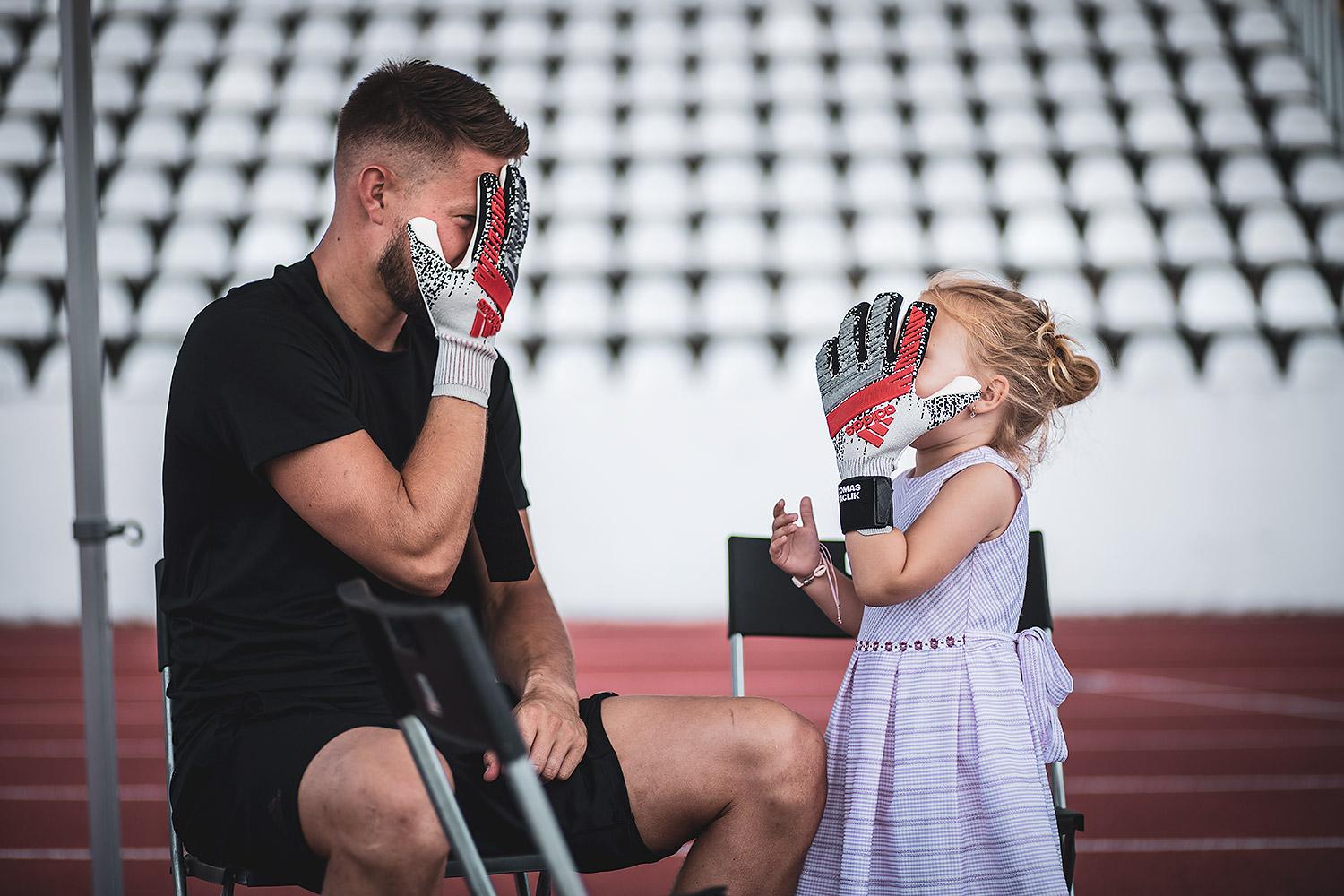 But the feeling of happiness was the strongest. I realized that in a single moment, our world, my wife's and mine, could have turned upside down. This whole life could have taken a different direction. I couldn't imagine it at all. I didn't even want to.
When I looked at the hole again, at the step, I realized again the height from which our little one fell, and how close it was to everything ending tragically.
On the day of my daughter's birth, I realized that I had become more of a dad than a football player. And this huge dose of luck where nothing serious had happened to Nicky the night before only confirmed my feeling. In other circumstances, winning over Real Madrid with a clean sheet would have been something that would have made me happy long after the match.
It was a few hours after the most emotional match of my life, one that I almost didn't get to, because we didn't know what would happen with the little one in the hospital in the morning. I grabbed a glass of beer in my hand and checked if I could still see the bruises on my fingers from where her teeth were chewing them.
That evening, completely different things raced through my head than saves against the shots of worldwide known football players. Championship games have always been and will always be the highlight for me. In the fall of 2012, in my first complete season with Sparta, we advanced from the tough group of the UEFA Europa League. We lost only one match in it, we defeated Bilbao 3-1 at home and secured our advance with a 1-1 draw with Lyon.
And then it came. The playoff of the Europa League and I was Sparta's No. 1 in the net. The stadium at Letná was packed to the top and Chelsea, led by coach Benitez, was against us. In the net, Petr Čech, on the field Frank Lampard, Eden Hazard, Fernando Torres. And on the opposite side in the net Tomáš Vaclík, a guy who just a few years back travelled to his practice with Vítkovice by a tram in Ostrava and together with the team struggled to stay in the second league, hoping not to lose their jobs.
We kept the whole match at 0-0, but then Oscar came on the field and in fifty seconds he scored. Despite the defeat, the people applauded us. We flew to London a week later and I felt like we had a chance. It felt to me that if I caught everything, the boys in front of me would score at least one goal and maybe we'd win it in a penalty shootout. And we did. I felt good, right from the start. David Lafata scored a goal and we were in the lead.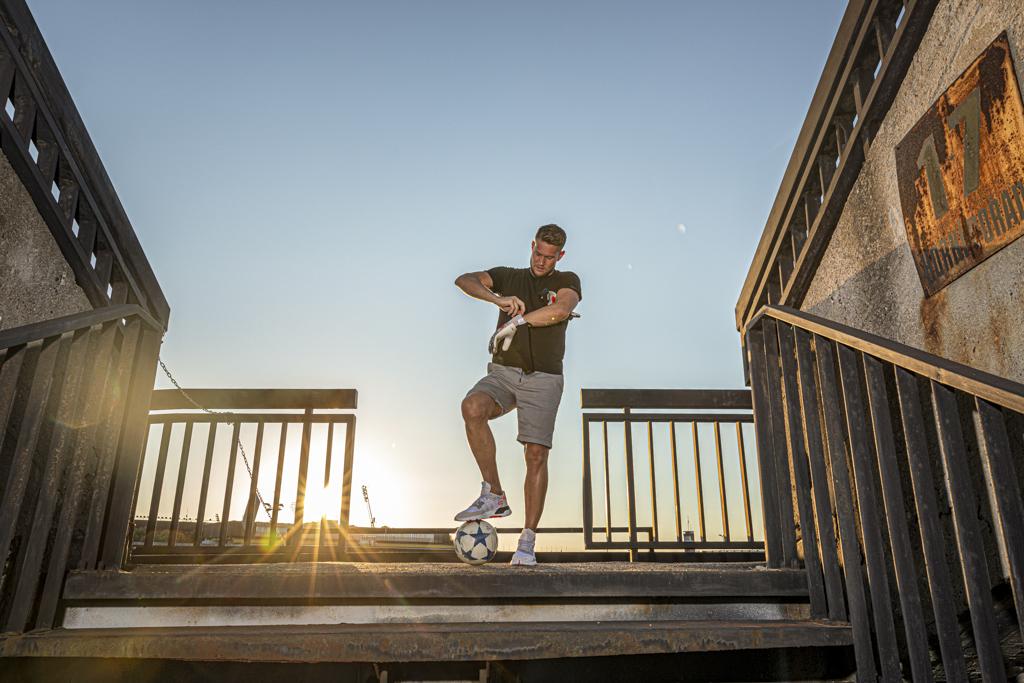 It was the absolute highest moment that I could imagine in my life. I have always loved England and I am quite lucky with it, because during that time I had the chance to play against all of the big clubs except Tottenham. After a year in big football, I was standing on Stamford Bridge and we were leading 1-0. It was a great atmosphere, mainly because of Sparta fans. We could hear them the whole match.
It was like defending against a raging ocean, wave after wave, but we kept the lead even after halftime and I felt unbelievable. I was catching one of the best matches in my career. Suddenly, it was ninety plus three. Last shot. Before the match, we received scouting reports, telling us the tendencies of each player. Eden Hazard had in capital letters: RIGHT FOOT, SENSE OF COMBINATION.
Alright. So he takes the ball in front of the net, one fake and boom! Without thinking, he placed it there with his left foot. Even. 1-1. The referee immediately whistled the end.
At that moment, your world collapses.
Today, I see it differently because I know that football is not everything. After having experienced the drama with my daughter, it is clear to me that the collapse of the world can occur for a completely different reason than a goal in overtime. But then, of course, I didn't have a chance to see things rationally. I was done, terribly sad, because we were so close to achieving a huge success that would resonate in Europe.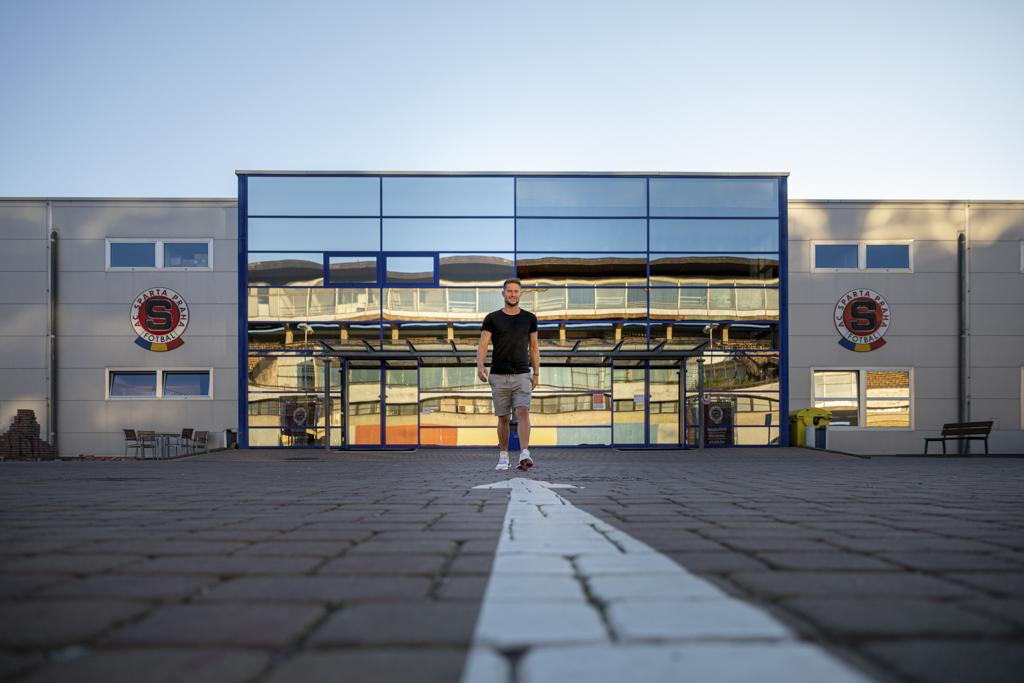 On the other hand, it was this game, as I later learned, that was key to my next move. Representatives of Basel were on it and they had already decided that when they were looking for a new goalkeeper, it should be me. The next season, Sparta won the league and the cup, and I moved abroad for the first time in my career. And it was really Basel, at that time the leader of Swiss football, the semifinalist of the Europa League and a participant in the Champions League for the upcoming season.
The president of the club flew to Prague together with the coach of the goalkeepers and Vratislav Lokvenc was also with them. He was their scout. After a while, we all knew we would finish the transfer. Everything clicked perfectly and the Swiss immediately said that they would not fly without me, even if I didn't know what I was doing. They kept their promise. We waited for all the formalities, the owner of Sparta Daniel Křetínský approved the transfer. Signatures. And done.
At that moment, I started to consider what I had been through in football, so that at 25, I could achieve my first transfer abroad. I had no idea that in a few years I would be moving to the Spanish La Liga. I first thought that I could become something bigger when I peeked into Vítkovice's A-team as a boy. But it never occurred to me that I would make a living from goalkeeping as well as I am now.
I was lucky that there were no older goalkeepers in the club and they gave me a chance. I didn't fly into the first league at 18, as is common with super-talented boys. I earned it somehow step by step. First Frýdek, then Vítkovice and at the age of 20, I packed my things and went to Prague to try my luck.
Nobody wanted me, you know. Some deal was being discussed with Baník, but in the end it didn't work out. I had two calls from Žižkov with a personality of coaching craft, Martin Pulpit, which was also a great experience for a 20-old boy. We agreed that I would come for a tryout and goalkeep a friendly. Only then would he decide what to do with me. I thought I had nothing to lose and I would just go and try it.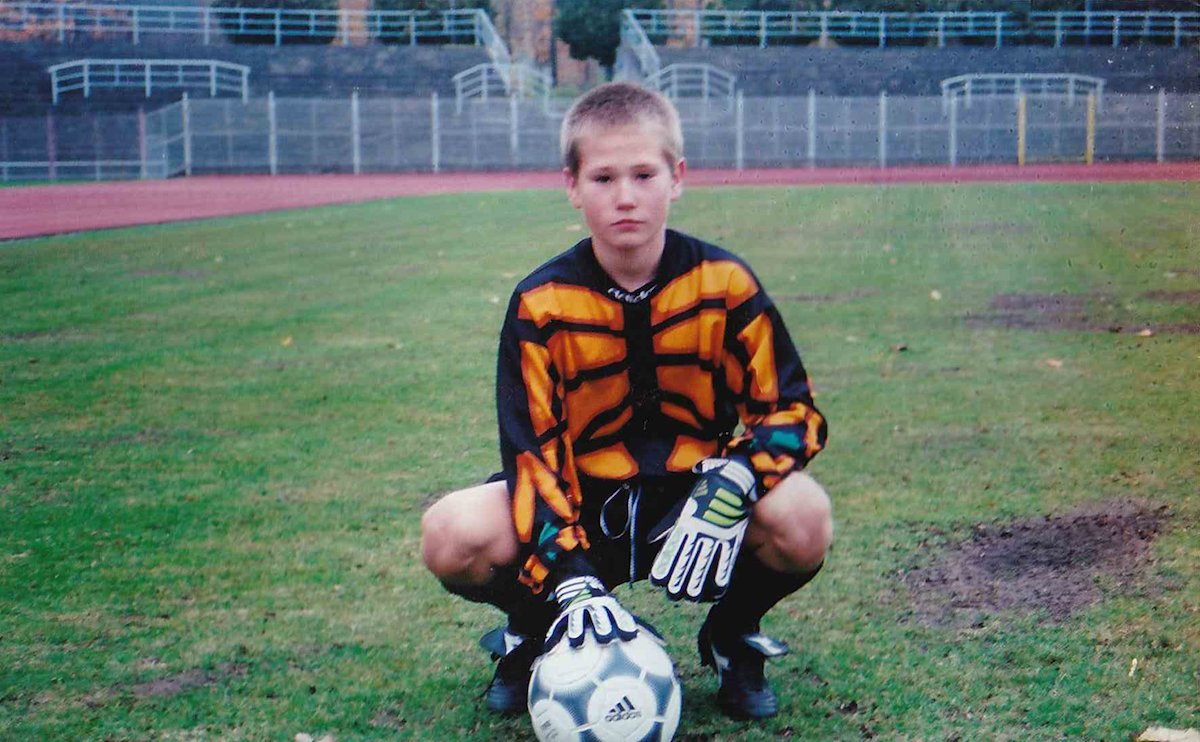 I have to admit that there was a bit of hidden calculation on my part in this. Žižkov was the only one to play games at 10:15 in the morning and a lot of managers of first league clubs went there to watch, because no one was playing elsewhere at the time. So I packed the most necessary things at home, got in the car and drove to Prague alone for the first time in my life.
I first stayed at the hotel before the boys from Zdeněk Nehoda's agency, who also represented my friend Tomáš Hübschman, helped me after a few days. He had a free apartment in Prague, and because he was playing for Shakhtar Donetsk in Ukraine at the time, he had no problem helping us.
We rented his home together with Jakub Heidenreich from Olomouc. He also came to Žižkov just like me. He was later replaced by Miroslav Markovič, whose shooting gained us the advance to the first league that year. After a while, my then-just girlfriend came to live with me, and his partner also came to see Marky, so we spent a long time together like two families.
The main rule was: modesty and saving! I passed the tryout in a friendly and got a contract in Žižkov, but it wasn't that great. We were completely out of money for some time. Žižkov was not very financially strong at that time and the owner, Mr. Vinš, started to have problems. What do you cut first when you are an entrepreneur? Football, of course.
For us, it meant a few months without pay. It wasn't easy, but on the other hand I was twenty, I didn't have a family, my girlfriend and I lived at Tom's basically for free, and when it didn't work out, I just didn't pay the rent.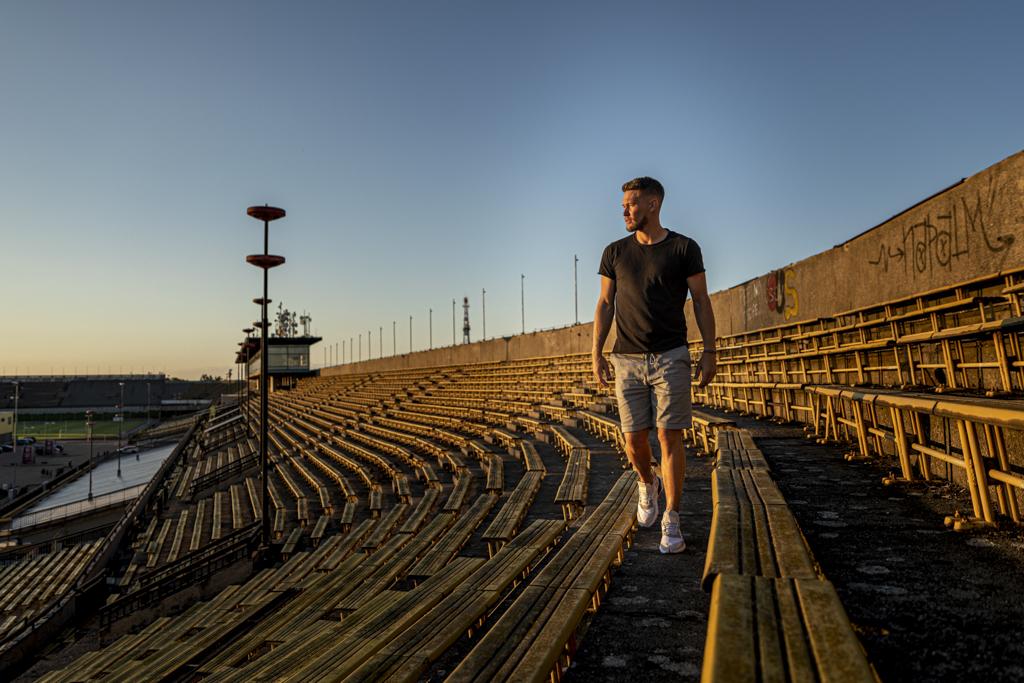 I had some savings from the bonuses for advancing to U21 Euro, so there was always something to eat and gas for drives to practice. I didn't have to watch costs in the shops, but we couldn't afford to go for a meal to a restaurant or for coffee. We cooked at home. I made a lot of pasta with chicken. What do you want to cook in your 20's, right? When the girls moved in with us, we were taken care of a little better.
We played the decisive match for advancement to the first league in Most. We won it and I was looking forward to the celebrations, but the coach of the goalkeepers, Petr Kouba, sat me down in the car right after the match and we went to the training camp before the U21 European Championships. At the tournament, we managed to get through a difficult group, through England and Ukraine, to the semifinals, where we lost in overtime to the Swiss. However, I was quite successful in the tournament and right after that I received an offer from the Dutch De Graafschap.
After a year in Žižkov, it was like a miracle for me. Excited, I flew with my agent to tryouts and everything went smoothly. Only the signing of the contract was left. Then the club management called me to let me know that I have Wolff-Parkinson-White syndrome.
I reacted like you probably did right now. "What the hell is that?"
The answer was chilling: "Your heart is sick, go home."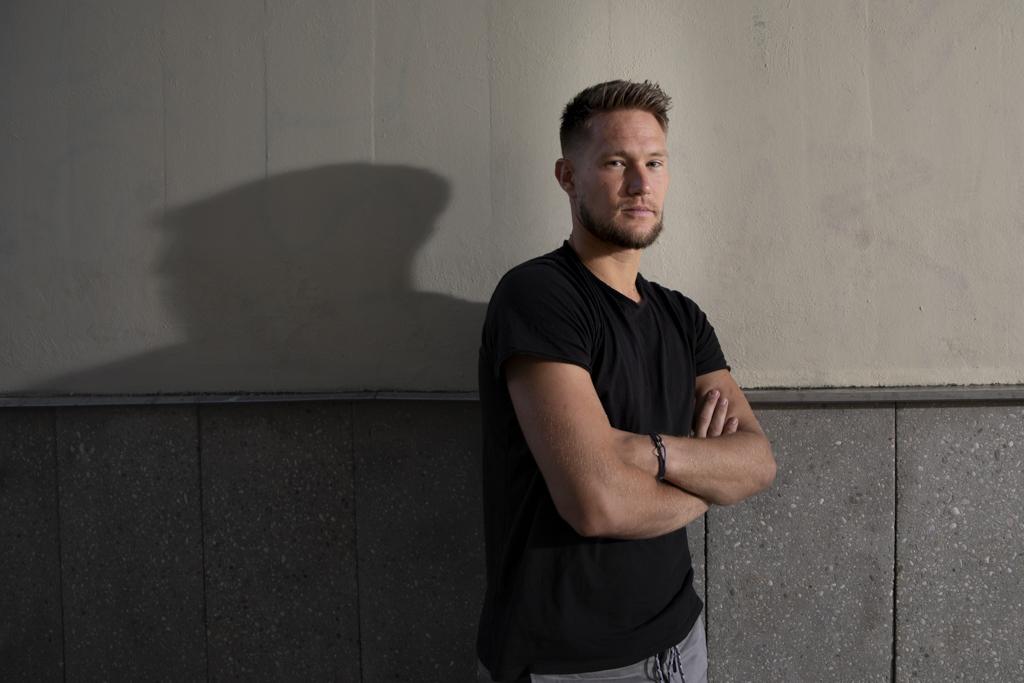 We immediately started to search for what it exactly was. I learned very quickly that it is a problem of electrical impulses in the heart that stop in one particular place. I had no idea that there was such a thing, let alone that I could have it. In the Czech Republic, I passed similar tests and examinations every year as in the Netherlands, but no problem was ever revealed. Anyway, I packed up and flew back to Prague. There were a lot of things going through my head right now. I couldn't guess if my career was in jeopardy. Or even my life.
The trip from Holland was terrible. I had to call my parents, my girlfriend, my friends and explain to everyone that I was not going anywhere, and why. "I have something wrong with my heart and I don't know what is going to happen next." That's not an easy thing to say to your loved ones.
Now I can understand what it feels like to be worried about my child's health.
God knows if my heart problems would ever manifest themselves in the future. Maybe this whole thing saved my life. No one will ever know, but as an example, Iker Casillas, recently had a heart attack during practice and also had all the tests and examinations until then without any sign of a problem.
After returning from the Netherlands, I underwent surgery at IKEM. In the end, the solution turned out to be quite simple. They accepted me in the morning, I underwent a surgery, and in the evening they let me go home. Through my groin they got into the heart through the arteries, they burned something there, pulled it out and that was it. I even looked at everything on the monitor above me, I wasn't even under general anesthesia.
The fear quickly went away. I was healthy and confident again.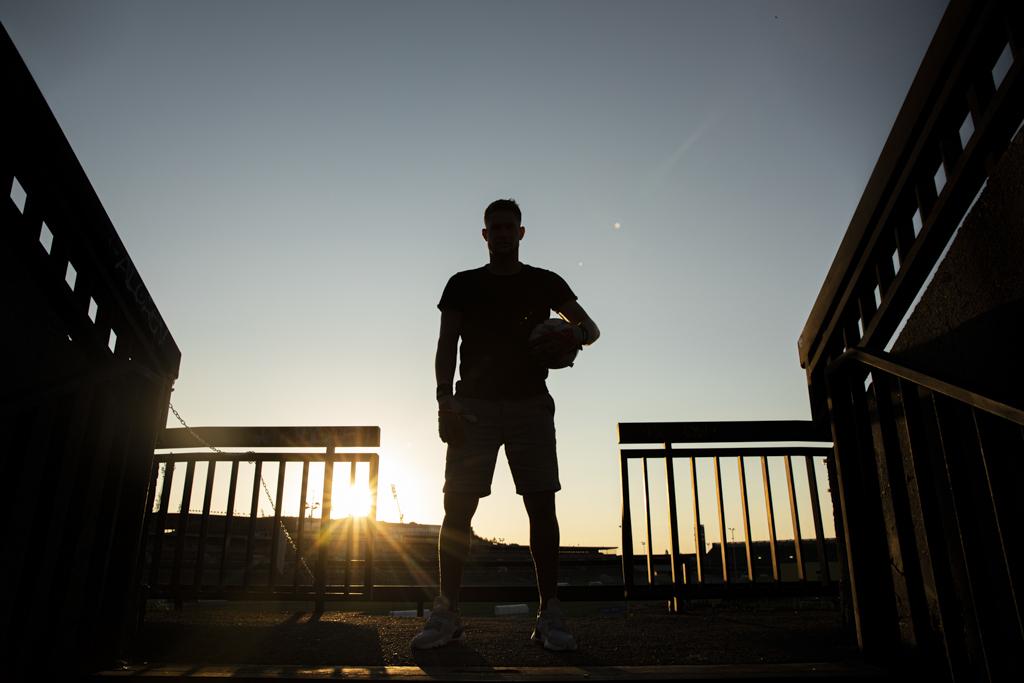 And in half a year I was playing for Sparta, followed by the national team, and it went on through Basel to Seville.
Paradoxically, the journey through the Netherlands could have been more complicated. I could have been stuck and not moved on. As Mike Spirit sings, "Keď život bere, pusti, nikdy nevieš, či to k lepšiemu nevyústí" which translates as "When life takes, let go, you never know if it won't work for the better." That's how it was. Life took something from me, so I let go and it resulted in something better, which was Sparta for me at the time.
However, it wasn't an idyllic beginning. I came to Letná for a decent price and I wanted to catch. But so did the current number one, Milan Švenger. The previous six months, he was fantastic, the team had a six-point lead at the top of the scoreboard and he had also just signed a new contract. He replaced Jaromír Blažek, everything worked out for him and he wanted to continue.
There was tension between us from the very beginning. Then the league began and nervousness increased day by day. It was bad. It was a huge rivalry, but not a positive one, which motivates you and makes everything, in a way, cool and fun. Quite the contrary. We didn't have fun together at all. Now, we would certainly behave differently. Then, we were two stupid young boys.
Milan got sacked after the season and that settled everything. It couldn't turn out any other way. One of us had to leave.
I'm not a person who has extra sharp elbows and gets into conflicts. On the other hand, when I treat someone politely and honestly, I demand the same from him. I expect the same on the field. There was news twice about my gestures of fair play, when I admitted I deflected a ball at Žižkov and then in Sparta when I gave my opponents a corner kick. Yeah, I was scared that we'd get a goal from it and the rest of the team would then give me a hard time in the room, but it turned out well. To admit it just felt completely natural to me.
The paradox is that a year later, Milan and I enjoyed double celebrations together, because he returned under coach Vít Lavička. But the system had been set up, and we both admitted that the way we treated each other was stupid. And suddenly everything went smoothly.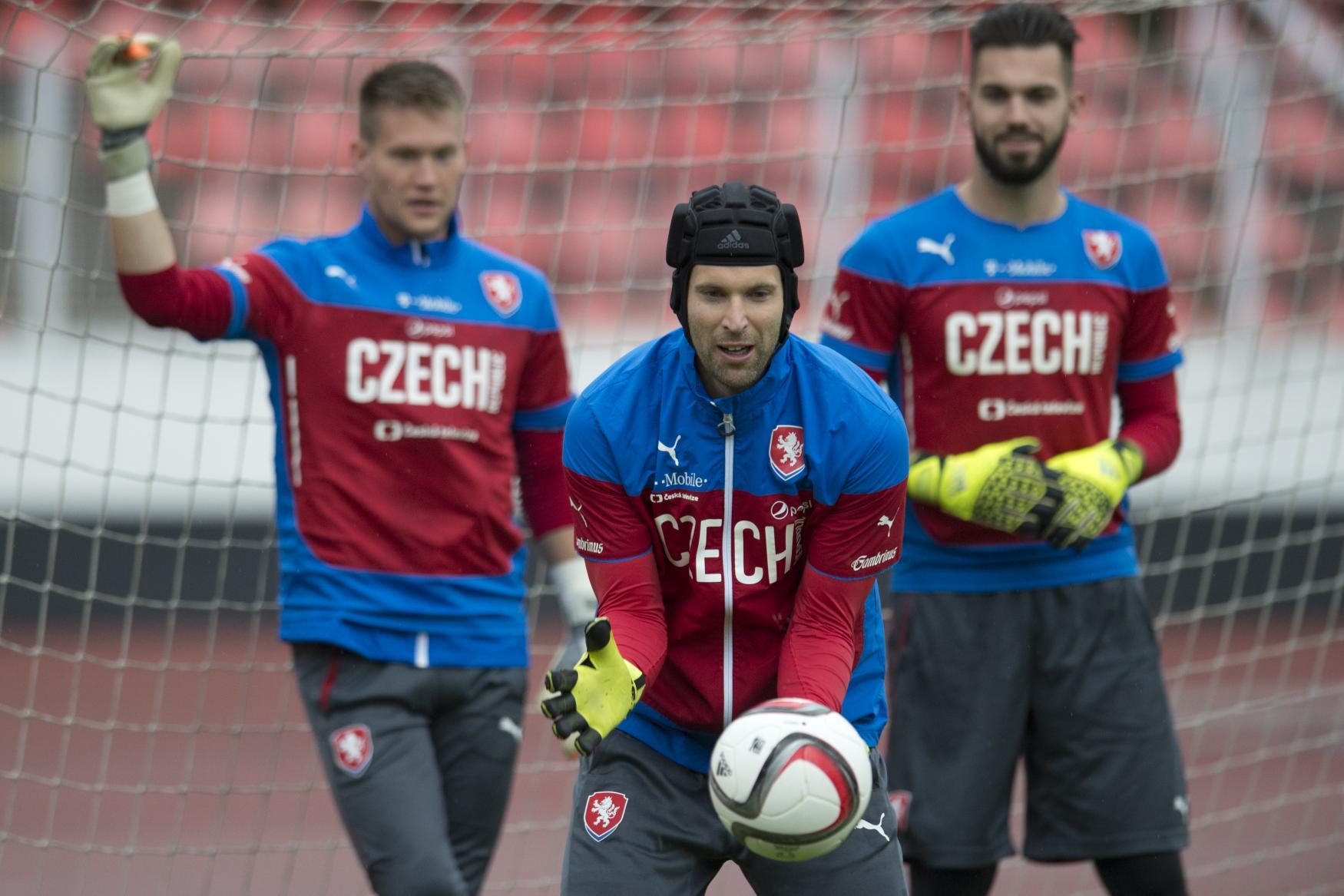 This was an experience that moved me forward a lot. The goalkeeper mini-teams are not that big and it is necessary that everyone really gets along and has a clear set of rules and relationships. Now I'm mostly in the position of the more experienced and my partners are younger. It was like that in Basel and it's the same in Seville and on the national team. At the same time, coming to the national team was for a long time to basically just service Petr Čech. It may sound exaggerated, but it was clear to all of us that even if we were invited to a meeting, we would not get a chance in the net. In short, it was obvious that whether it was a tournament, a qualification or a friendly, if Čechíno came, he would go in the net.
The fact that I could be the new number one of the national team appeared in my thoughts at the moment when I had been second for a long time and the rest of the boys were changing in the position of the third goalkeeper. I'd tell myself that this was a sign to take over the crown when Čechíno ends.
Jirka Pavlenka and Tomáš Koubek were goalkeeping in our league without regular participation in big cups, which fortunately I already had in Basel. But Pavlenka then moved to Werder Bremen and Koubek to Rennes and the situation changed. They gained experience and the media also asked why the new leader of the national team should be a dude who only catches in the Swiss league, when the other two are in the Bundesliga and in the French Ligue 1. There was pressure on me, that's right. But mostly in terms of boys' performance, which is always the right pressure. They both caught and they caught great, but in the end I prevailed. I trusted myself and hoped and calculated a bit that I would take it after Čechíno.
And it worked.
At my sports oriented high school, I had an English teacher who would always require me to know absolutely everything. I had an individual program, so I basically just went to the exams where she would torment me. I had to know everything. At the time, of course, I hated her, but in retrospect I see it as a huge advantage in building my future. I am grateful to her. I have a foundation that developed easily; one which I learned in Basel, where I was quickly able to talk to everyone.
After moving to Switzerland, my friend Marek Suchý was a huge support for me. Basel works by buying players from all over the world and then reselling them. The club's business is based on that. They buy a player for three million crowns and sell him for eight. In the meantime, they earn some money from European cups and they keep going like this.
The team was very international. Czechs, Swiss, Swedes, Egyptians, then the Portuguese coach came. English was the main language in the room. I was fine, but on the other hand it didn't force me to learn German, which is a little bit of a shame, because I would like to learn German. It could be useful in the future.
I caught my first Champions League match in Madrid against Real with all its stars. Opposite the net with Iker, a legend. Although we got defeated 5-1, I will always remember the experience and atmosphere. My brother and Martina arrived and it was a big day for all of us.
I still had football above all else at that time. And other experiences intensified my impression more and more.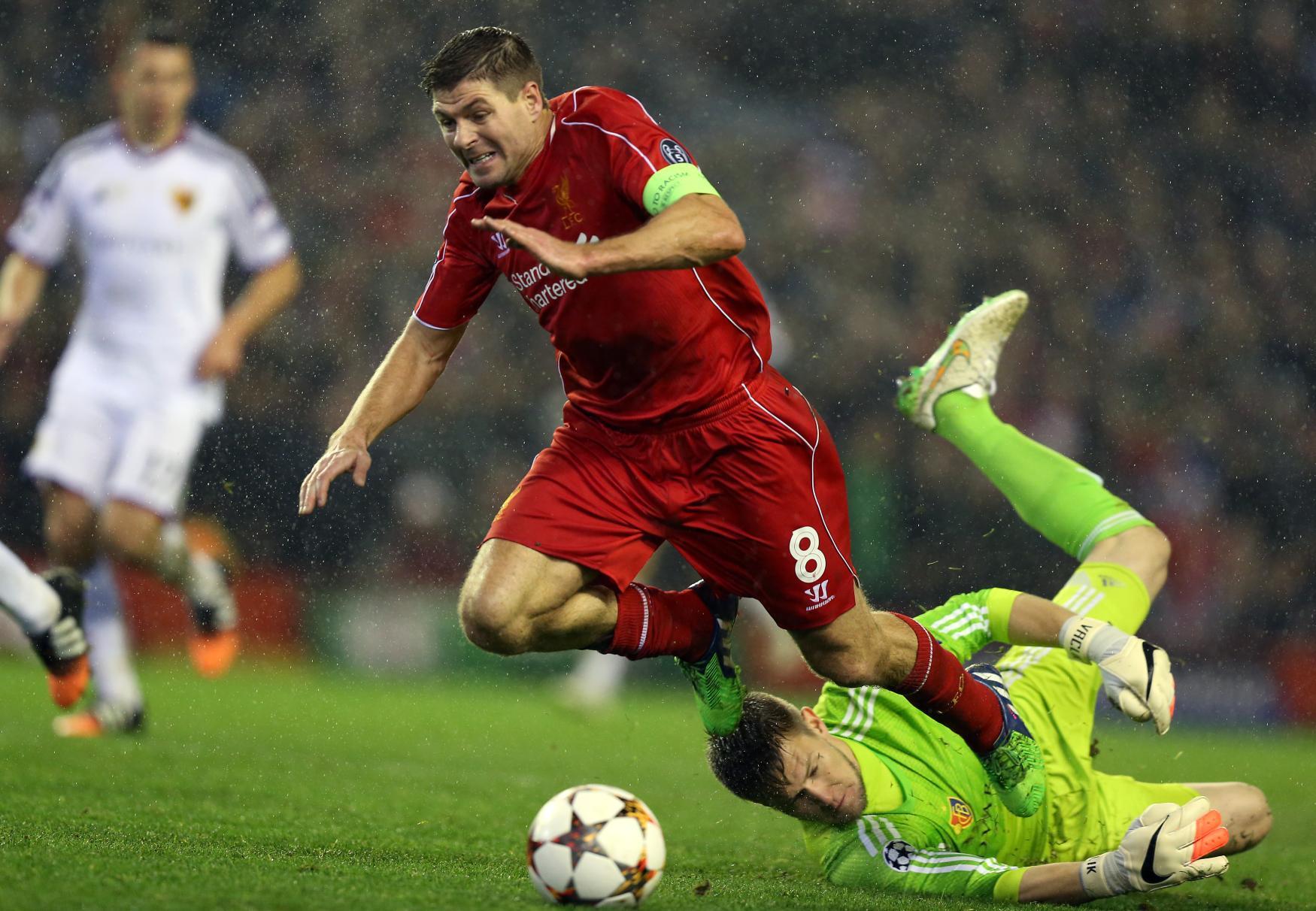 Immediately afterwards, the first victory in the Champions League came. And with a clean sheet at home against Liverpool. I was so amazed, after the game that the boys in the locker room said: "Welcome to Basel! Things like this happen here."
We were able to trouble or even beat really big teams, including both Manchesters. In the end, I stayed in Switzerland for four seasons, of which we won the title three times, and it was there that I began to think about how to bring football abroad and life around this amazing game closer to people in the Czech Republic. I started a website and started writing behind-the-scenes blogs that skyrocketed very quickly. In the same way, with the help of two lads, I take care of my accounts on social networks and communicate with my fans. If someone is interested and can formulate their thoughts decently, I will be happy to answer them. The only thing I protect is privacy. So you won't find many family photos on my Instagram.
The 7.32x2.44 project also started well. Fans from all over the world can send me photographed goals and then view them on an interactive map. For example, the goal from Nou Camp compared with a photo from the field of some regional pitch looked funny.
It was a wonderful time for me in Basel. In every aspect. But mainly from a personal, family point of view. That is where Nicole was born.
We found out we were expecting a baby after just fourteen days in Switzerland. We didn't even have our own home yet. We slept with unpacked suitcases at the hotel, where Martina took a pregnancy test. Positive. A new phase of our life had begun.
I met my future wife when I was 18 and she was 16. We first saw each other in Ostrava in a tram. I took a bus from Frýdek and then changed to a tram to Vítkovice, which continued to the medical school. Martina went there, so we had the same route on that one line. Six stops, exactly. A pretty girl was looking at me, I had glasses, I was reading a newspaper. But I also watched her, I immediately liked her. We soon started to look for ways to contact each other, which was not as easy as today. Social networks were just beginning, and some dating apps that show you people around you were the music of the future. But we did it, she came to see our match and it was going in the right direction.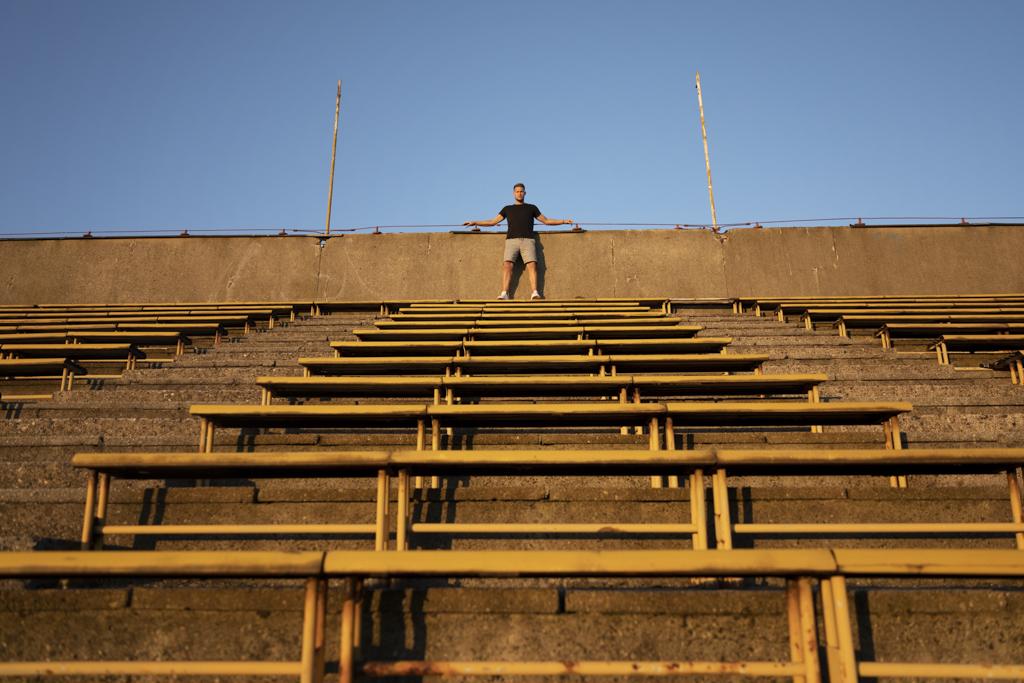 We've been together ever since. I'm sure that Martina and I are together really out of love and she's not a gold digger, because she recognized me when I had nothing, rode the tram and fell with Vítkovice from the second league.
Sometimes we sit and remember and it's fun to talk about it. Especially when we both realize how far we've come together in that time. The last time we were laughing about how when we moved from Basel to Seville in the summer of 2018, we settled in and the club offered us a personal chef and a cleaning lady.
We refused. This was not for us.
From the beginning, it was great in Spain. In terms of football, La Liga is currently the second best in the world next to the Premier League. In terms of personal life, we had a beautiful period and moved to a beautiful city, where it is constantly warm and where we knew we would like it.
At the beginning of the training I had a feeling that if I didn't have a contract and they didn't take me as a number one, they might have fired me, but in the end I got used to it. I allowed a goal in the first friendly, but then in five matches of the qualification for the Europa League, only zeros followed. Even the first match of the Spanish league was successful. The half was 3-0 and it ended with a 4-1 victory.
I was very upset at the beginning, because in the third minute my opponent lobbed me at full speed and I looked like a clown. I just stood there watching. "So welcome to La Liga," I said to myself. "And we play here against the newbie. What will it be like with Real?" Fortunately, VAR was judging the situation, they did not recognize the goal and we eventually won by a lot.
A week before that, I managed to play my first match against Barcelona, when we lost 2-1 in a supercup with a dropped penalty in the overtime. But I really caught a lot of it there and I was sure that I would not be ashamed in Spain. I had a great feeling from the beginning and the team was also successful. In November, I was even named the best player in the league and after 13 rounds we led the board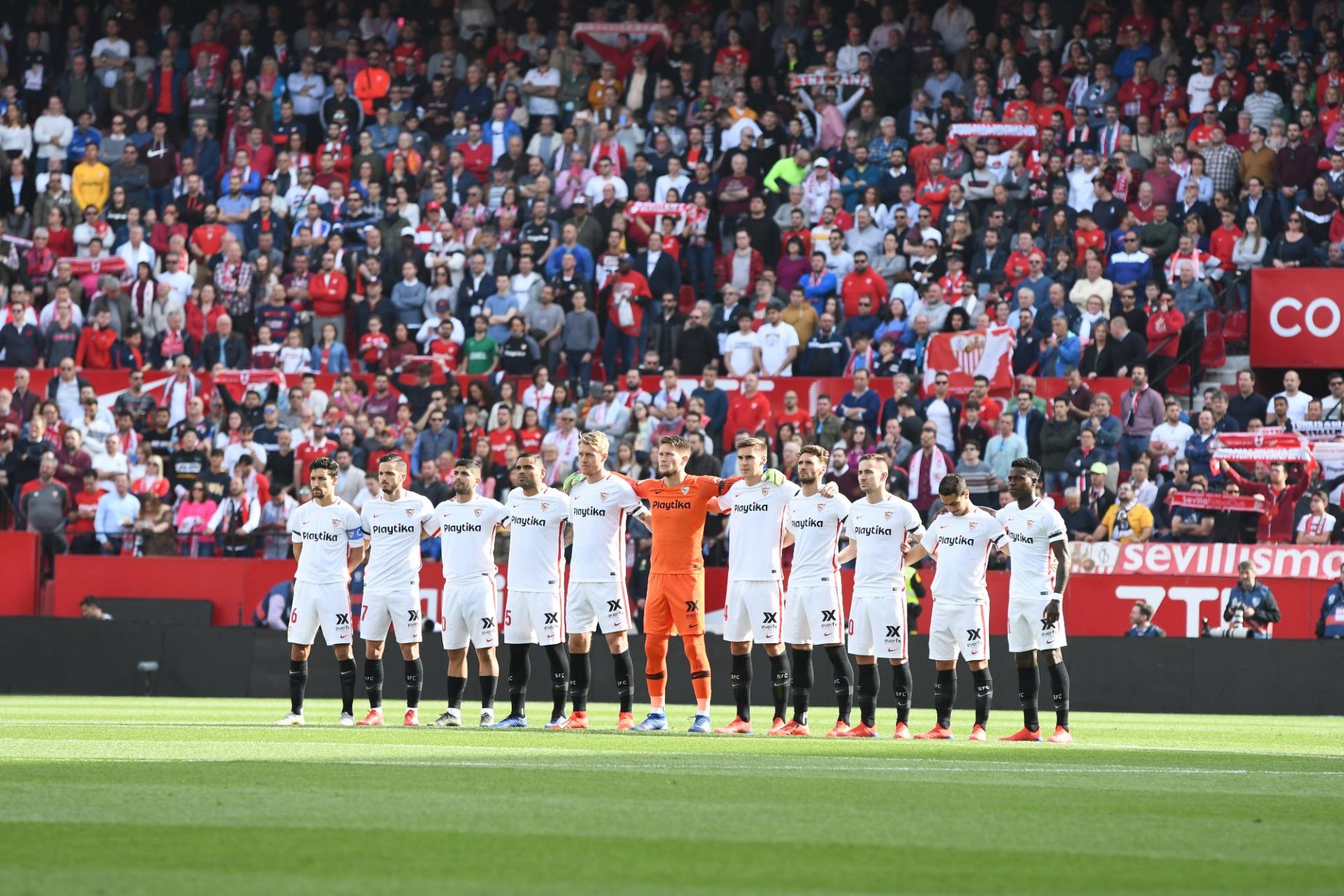 But then it started to crumble in the league and in Europe. The lowlight was the elimination in the round of 16 of the Europa League with Slavia. In two matches, they scored a total of six goals, the last one, a decision making one, in the rematch in Eden at the end of the second overtime.
For the first time, I was in a situation where someone stepped on me and my team. I used to be on the opposite side. Sparta and I almost surprised Chelsea, we beat the best teams in the world at home in Basel and now I came to Prague as a favorite with Seville.
Moreover, right in Slavia, in the eyes of whose fans I am a Spartan. I expected it to be hard, but what happened exceeded all of my expectations. I never did anything to the Slavia's fans except that I was playing in Sparta. I have always been careful about exaggerated slogans and statements, because I have great respect for their club.
Shortly before in Olomouc, I ran to the field to warm up and people applauded me. Here I stepped into the goal in front of the grandstand north and it started. When they were shouting at me words like pussy and asshole, I was very surprised, but when they started shouting that they would stab my daughter…
Just a few weeks later it happened. I still remember everything. How Nicky ran to hide. How she yelled at me to look for her. And then just a thud and silence.
My wife was preparing dinner as usual. We were at home, because the next day Seville and I had an important league match ahead of me, and I was preparing a bed upstairs for my agent, who was to sleep with us after the match. Nicole wanted to be upstairs with me and she thought we'd play hide and seek.
She hid behind a curtain on the stairs, then peeked out and shouted: "Dad, I'm here!"
I told her to hide again, and that I would count.
"Dad, where are you?" ashe screamed
Suddenly there was a dull, heavy sound.
We have stairs in the house and they have balcony doors with electric curtains, because of that, there is a bit of a hole in the floor right by the wall. We didn't know about that until then. Until the little one fell through the gap.
My wife saw from the kitchen peripherally that something had fallen down and shouted at me. "What are you throwing down the stairs?" I felt as if someone had just shot me.
When I heard the thud, I sprinted and looked down. There was my three-year-old child. Completely motionless. Unconscious.
I ran downstairs like never before or after, called my wife to me, and we immediately put the little one on the couch. Martina immediately knew we had to turn her on her side. Fortunately, she has theoretical knowledge from school on what to do in such situations.
Nicky was clenched up, teeth tightly biting. I tried to open her mouth with strength to see if she had swallowed her tongue. Fortunately, I succeeded. It was from this that I had bruises on my fingers. She had such a firm grip at that moment.
As soon as we opened her mouth, she started screaming terribly. Thank god, she was awake. We immediately jumped in the car and drove to the hospital.
We first called the club's manager, who takes care of the players, to advise us where to go. We threw the address into the GPS, but we knew exactly where we were going, so I memorized the display so I wouldn't make a wrong turn, and at the same time tried to push on the pedal a little bit. I admit, we drove much faster than we were supposed to. But in moments like these, you don't really care. The only thing you care about is to deliver your baby into the care of doctors as soon as possible.
You have only one feeling. Fear.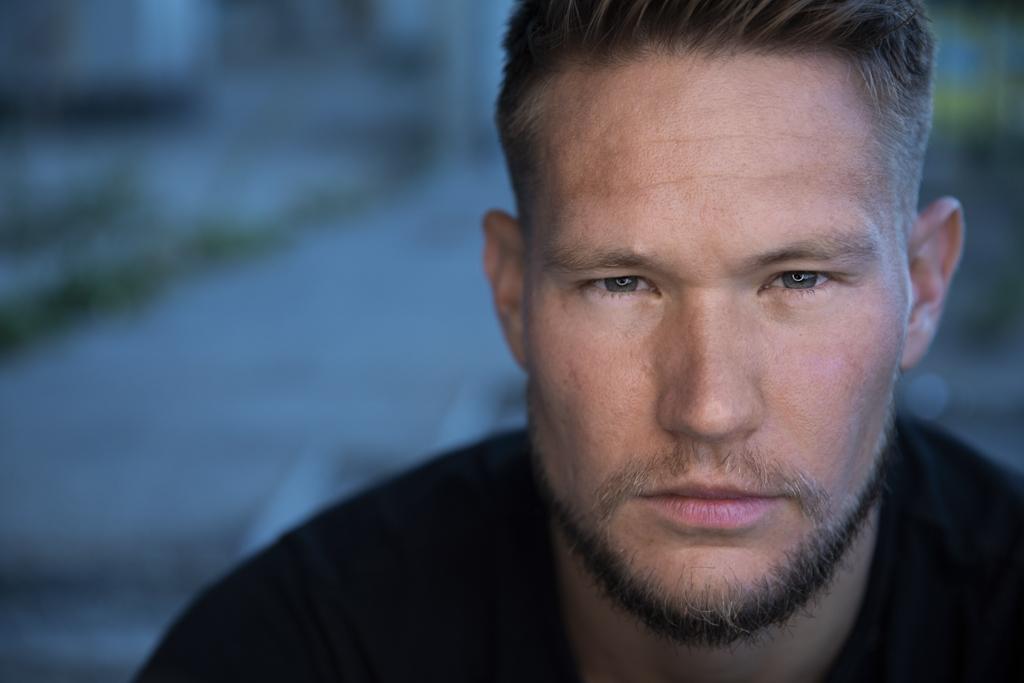 Worrying about a child is the worst thing in the world. And I experienced more than my share at that moment. Our little one wanted to sleep on the way, she was falling asleep constantly. But you must not let her, because you will not find out if she is just asleep or has fainted again. We still needed to hear her. We still needed to know she was awake. My wife took care of that, put an ice towel on her head, and kept trying to keep her conscious.
Those moments were terrible.
Nicky also spoke very badly. She couldn't put together a single whole word, let alone an idea, a sentence. She was three and a half years old, she was already able to talk to us normally. You immediately think of various things that could happen when you fall from three meters, like if something was damaged in her brain. Half of her head began to swell and turn purple, from the hit.
Fortunately, the trip to the hospital did not take long, although at that moment it seemed like an eternity. Once we handed the little one over to the doctors, we had to wait. Our club doctor also arrived at the hospital with the manager. They translated everything and helped to calm us.
We were at all the examinations. I held Nicky's head during an MRI. I stood over her and saw the fear in her eyes, how scared she was because she didn't know what was going on.
With how afraid she was, I was a hundred times more afraid. What's going to happen to her? What could the fall cause?
All the examinations were done quite quickly, but in the meantime my wife and I cried a lot. It all happened in two or three hours, then the little one was connected to an IV, which fortunately worked fast, so the swelling subsided and the bruise disappeared. It was clear that Martina and I would both stay in the hospital overnight. The girls were in the same room together, and I was just behind the curtain. But I couldn't really sleep, so I could hear what was going on.
They talked. Fortunately, after a few hours, the little one's speaking got better. The doctors also told us that, as a miracle, she had nothing broken at all, no concussion, and the results of the MRI were completely fine.
Those who have not experienced such a situation cannot imagine the relief, the feeling of peace that engulfs a person. But then the doctors told us their opinions. Our only luck in the accident was that the little one fell precisely on the flat side of the stairs. If she had landed on the edge, she'd have killed herself.
Even after this, I still look at football the same way as before. Nothing changes in that respect. I will not say that suddenly it is not important. It is important. It feeds me and my family, I enjoy it, and I still experience it to the fullest. But I probably wouldn't have the same feelings as after a goal in the overtime with Chelsea; the feeling of absolute despair.
That is what I experienced when I saw my daughter lying motionless on the stairs. Until I became a dad, I didn't understand this. But the moment your child is born, everything changes. I was present at the birth. I had hurried from the training camp before a home match. As I was leaving the house in the morning, Martina cursed me. She had regular contractions, but I had no idea that everything could come so quickly.
Marek Suchý lived with his family right next to us and across the street from our mutual friends from Slovakia, so we were in touch with them if anything happened. And in the afternoon it really came. Perhaps a minute after I woke up in the afternoon at the hotel before the match, Martina called that they were going to the maternity hospital.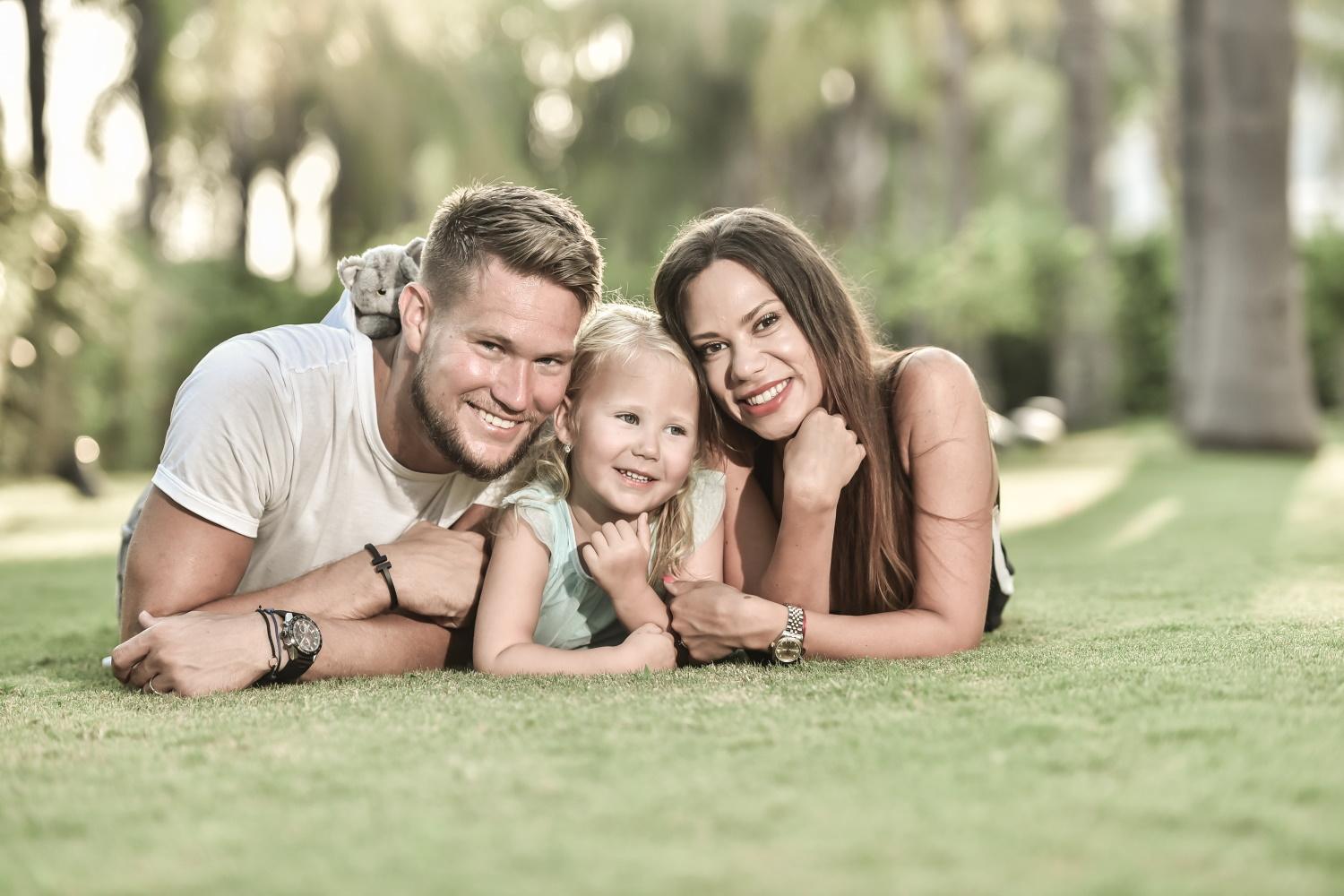 I had no idea what to do. Martin had a room opposite, so I immediately knocked on his door. We ran downstairs to ask older teammates and coaches. They immediately sent me to the maternity hospital, so Martina and I were in it together. It was around the time my match was starting.
The little one was born after midnight, everything went smoothly. Without complications.
The match ended in a 1-0 win, and when I got home at night, the boys were waiting in my garage. It was time to drink. The day after the match we were given time off, so it didn't hurt that much. Everything simply went perfectly. A little one without any problems in the world, the boys won without me, and we could still toast to it.
I recommend all men attend childbirth. You feel incredible emotions. It's an incredible experience and an indescribable feeling. Suddenly there is something that you really love more than anything else. Sure, my wife and I have been together for a long time. I love her, too, but now there is this little one. It engulfed me from the first moment in the hospital. The main difference is that you don't have to build that feeling. When you fall in love with a girl, it takes some time, your feelings require some development.
But when my daughter grabbed my finger. Wow! Suddenly you would do everything for that little person. I can't explain what will change in this way, but it will completely click inside you. Your life goal is to take care of her.
The next morning, after a sleepless night in a Seville hospital, the doctors assured us during the visit that everything was indeed OK. It was simply a miracle.
To this day, I do not understand how everything turned out so well. According to the plan, the girls were even supposed to go home that afternoon or evening. At that moment, the coach just texted me from the morning meeting to tell me that if I didn't come to the match, it would be fine. The main thing was that everything was alright. But Martina reassured me that the worst was over, the little one was safe and they would go home in the evening. So I should go to the match and not think about it. Just go catch as if nothing happened.
Alright.
I tried to get into the classic match mode as soon as I joined the team in the training center. The boys, of course, asked about the girls, so I described everything to them and then went to bed. Tired like never before.
Before the match, I called Martina to see if everything was really okay.
"Yes, you don't have to worry anymore," she said.
So I went to catch. And we beat Real Madrid 3-0.
But even that result against such a team cannot capture what was going on in my head that day. As we were leaving the hotel, there were a lot of people all around and it suddenly fell on me. I hurried to the bus, climbed into my seat, and cried. Fortunately, it went away in a moment. But when we came to the stadium the same thing happened with people around me and I literally ran to the room, closed the toilet and cried a second time. All possible emotions were mixing inside me. It had to come out.
I waited for it to pass so that I would not come to the room in such a state before such an important match. And it got better after the warm-up. I was drawn into the match as usual. Surprisingly, I managed to concentrate on my performance. Paradoxically, it might have been better that I hadn't thought about the match all day and started thinking about it a few minutes before the start.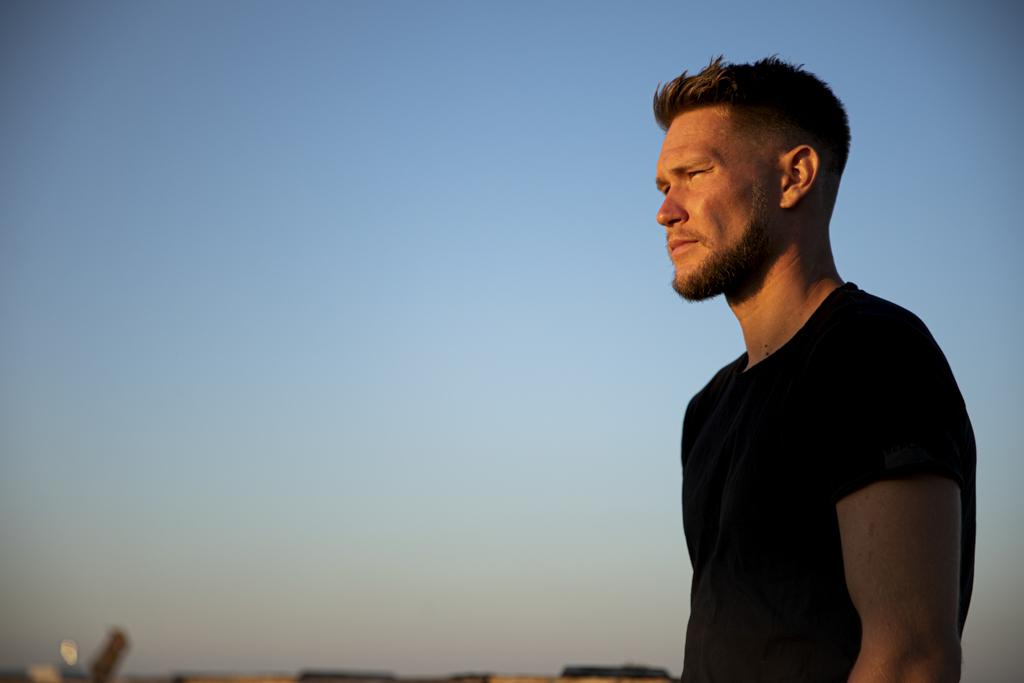 Only when we entered the pitch in a wonderful atmosphere did I return my thoughts to my girls and reassured myself that they were home from the hospital, that my daughter was safe and my wife was calm; that everything turned out well thanks to unbelievable luck.
Quite quickly we took a 2-0 lead, which got me all excited. I got into the match thanks to a few difficult saves right at the beginning. We added a third goal before the break and then I asked myself in the locker room what was going on. Are we really in the lead against Real at the half, 3-0? Really?
I caught a few big chances in the second half, we kept zero in the back. Then we applauded the fans, shouted in the room, showered, had dinner and quickly went home.
And when I thought that everything was behind me, that the whole day and a half was over, it came to me again. This time I didn't cry anymore, but it was this wave of emotions. What caused it? An ordinary kiss in the dim light of our bedroom and the sight of a sweet, tired wife and a healthy daughter.
Happiness.
Jana Mensatorová, Michal Kamaryt/ČTK, Mike Egerton/ČTK/PA and the archive of Tomáš Vaclík