One minute was left on the clock. We were up by one and Buffalo had just pulled its goalie. What a perfect moment for the coach to call my name. He had sent me on the ice to enjoy my last moments.
That's how it goes. The player for whom the game is somehow special gets a chance to play the last shift and maybe get a chance for a shot into an empty net. For me, that night really was special.
It was my last game in the NHL.
I jumped over the boards just as I had done a thousand times before. I tried not to do anything rash, but the flow of the game found me. The opponent had just taken a shot, our D-man had blocked it and the flying puck came right to me by the left side of the ice. The Buffalo defenseman standing in my way tried to hold the blue line but I was thinking to myself that I might as well just chip it past him and go for the empty net.
Man, what a way to end my career. When I had just started my NHL career in Colorado, playing wing alongside Joe Sakic and Milan Hejduk, I had two assists in my first start. Now to end it in the same fashion. The last line change, last touch of the puck, and a goal.
At the start of the 2016-17 season I had started thinking about retiring. The previous season in Vancouver was not one that I wanted to repeat. Simply put, it was bad; both the ice time and the points. The year before I had 63 points. Now? Just 27. From 31 goals to 13, playing on an entirely different line.
I was aging and my three kids were more than enough to keep me busy, but I didn't want to end it with this odd feeling; the feeling that if there was a team that could utilize me in the correct situation, I could still prove valuable. I felt like I still had it in me. And here came the Coyotes. Again. The club that trusted me twice before. In their colors, I showed what I could do.
So I made my way back to Arizona for a third go-round.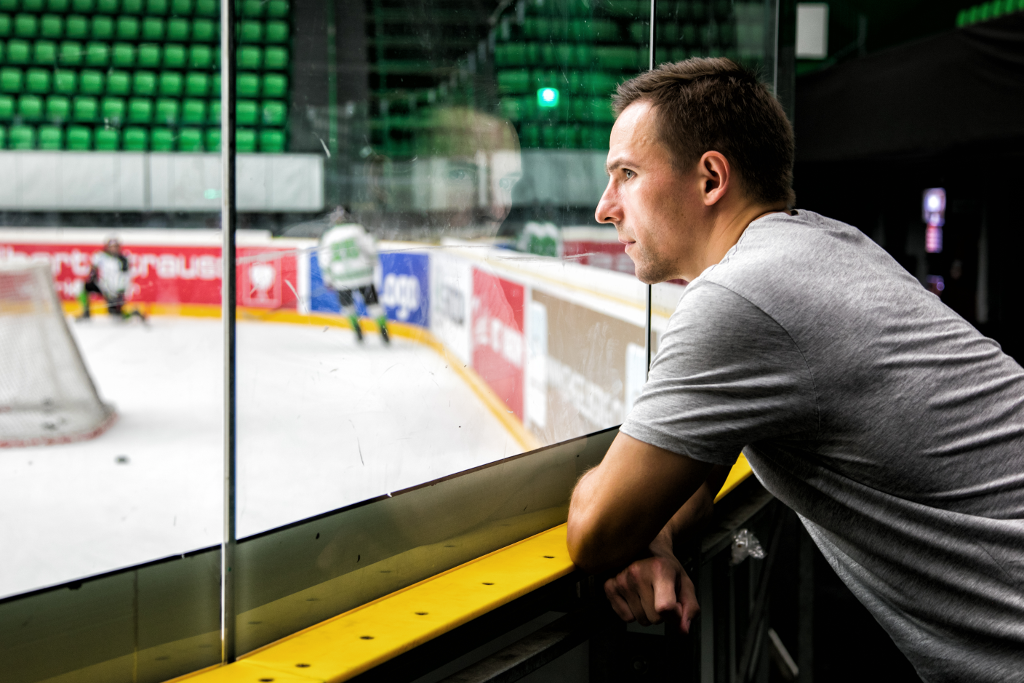 The season after my return was nothing special. We didn't make it to the playoffs, but from a personal point of view, it was way above my expectations. I reached the 20-goal plateau for the sixth time in my career, and I had 55 points. Once more, everything clicked for me. Already, I was thinking it would be a shame to quit. My hope was to prolong my contract in Arizona but changes in management scrapped that plan. There were still clubs interested in me and because I had my family's support, I signed a yearlong contract in Florida; my very last one.
I played a lot at the start with the Panthers, just like I was told I would after signing our deal with their general manager. But I noticed soon that it was not going to be like Arizona. Arizona had a young team, where Martin Hanzal, Shane Doan and I played a leadership role. In Florida, they already had a core of six or seven young players who were supposed to carry the team for another 10 years. I was just an veteran piece fitting into the puzzle. And I was okay with it. But I realized that the style of the game the Panthers played was not exactly ideal for a 36-year-old player like me. Their style was fast-paced, skating back and forth.
Despite all that, I had 10 points in 12 games. I considered it more luck than a real reflection of my game, but it still felt great. Then, halfway into November, I got hit with a puck right in my face. The diagnosis was clear, a concussion. As I was starting to feel better around Christmas, some odd virus infected me and I couldn't get out of bed for another 10 days. Before I could get back into shape, the team started winning after a slow start to the season. The young guns who got their chance proved worthy.
After I returned, the coaches were trying to come up with a way to get me involved. And at that moment I did something, which maybe even a year before, would have seemed unthinkable. I told them not to worry about me.
I told them to leave the roster as it was since the boys were playing well together. I told them to utilize those players who had what it took to win and let the team keep its victory mindset. I promised to keep practicing and to be ready to jump in if someone got injured. But I didn't push it. I understood the situation I was in. This was the end of my journey and no matter what, after having two breaks in the season, the youngsters were simply more valuable for the team. There was no reason to put me on the ice, even with my experience.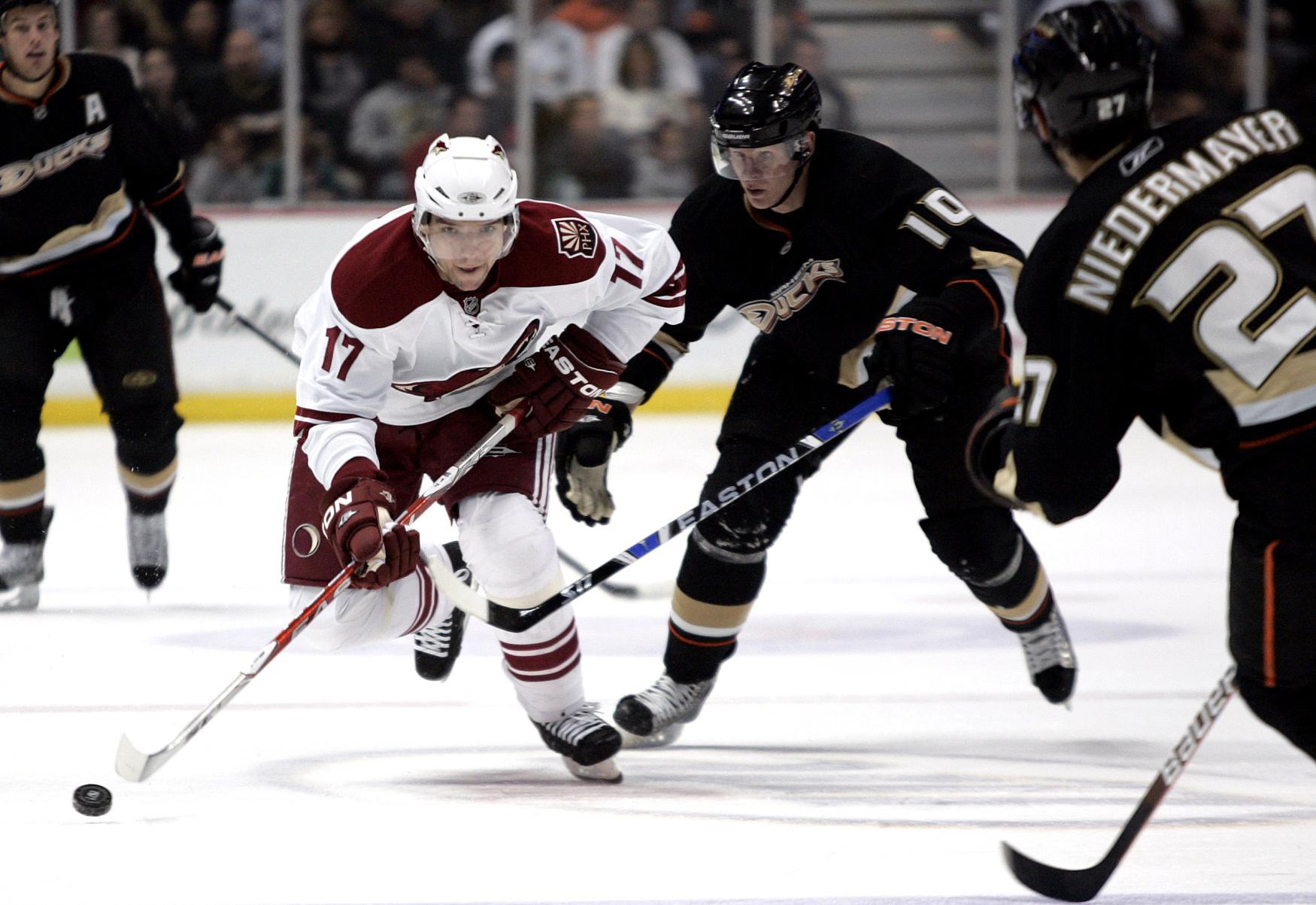 I remember when I was 20. Of course, I was never happy to be left out because of a veteran — especially if I played better. But even at this point in my career, it was not easy to admit that someone was better. I have my pride, but my ego is not so big to cause trouble for the sole reason of not playing. The time had come to look in the mirror and be honest.
I decided to overcome it by helping the younger players.
It's a common thing. Many older guys will describe this transition once their role on the team is not that significant. "Helping the greenhorns." I'm not the type of person who would come to a newer player and try to fix his mistakes, telling him what to do, how to position. If someone asked me, I told them what worked for me but that was the end of it.
My way of helping was a little different. I tried to lead by example.
A group of players stays on ice after every NHL practice. It usually consists of those who are currently out of the lineup; commonly some younger guys who are waiting for their chance. They get some extra skating as conditioning to replace the icetime load that they missed.
It is a boring, dull drill.
I could sense that the coaches thought it was silly to have me there. Drilling a guy who has over a 1,000 games in the league and is in his last season felt weird to them, especially Paul McFarland, a 32-year-old boy who never played in the NHL. He was visibly upset. He even tried to go easy on me. He didn't understand why I should do this.
I always told him that I was first and foremost a part of the team and that meant I was going to do whatever the rest of the team did. How could I look them in the eye if I wouldn't accept the same load as them? I even spent my leisure days on the ice. Whenever the goalies needed practice, I was there to shoot at them. Whenever some part of the team went into the gym together, I was there, too. I kept doing all this, trying to help the coaches and show the younger players that there is hard work to do; not just games. You can't cry about how tough it is when you're 20, having a 36-year- old man next to you, never flinching.
I can imagine some players at my position demanding special treatment and even getting mad if their demands were not met. To be honest, a few years earlier, I probably would not have been very different. I've always craved to be an important part of the team, to have as much ice time as possible, to decide games, and to have the responsibility. But I've also played for teams that haven't given me as much space as I would like and I've treated them quite differently.
At that moment, I didn't want to destroy my reputation by acting like an a-hole for the last few months of my career; by acting like I was somehow better than the rest.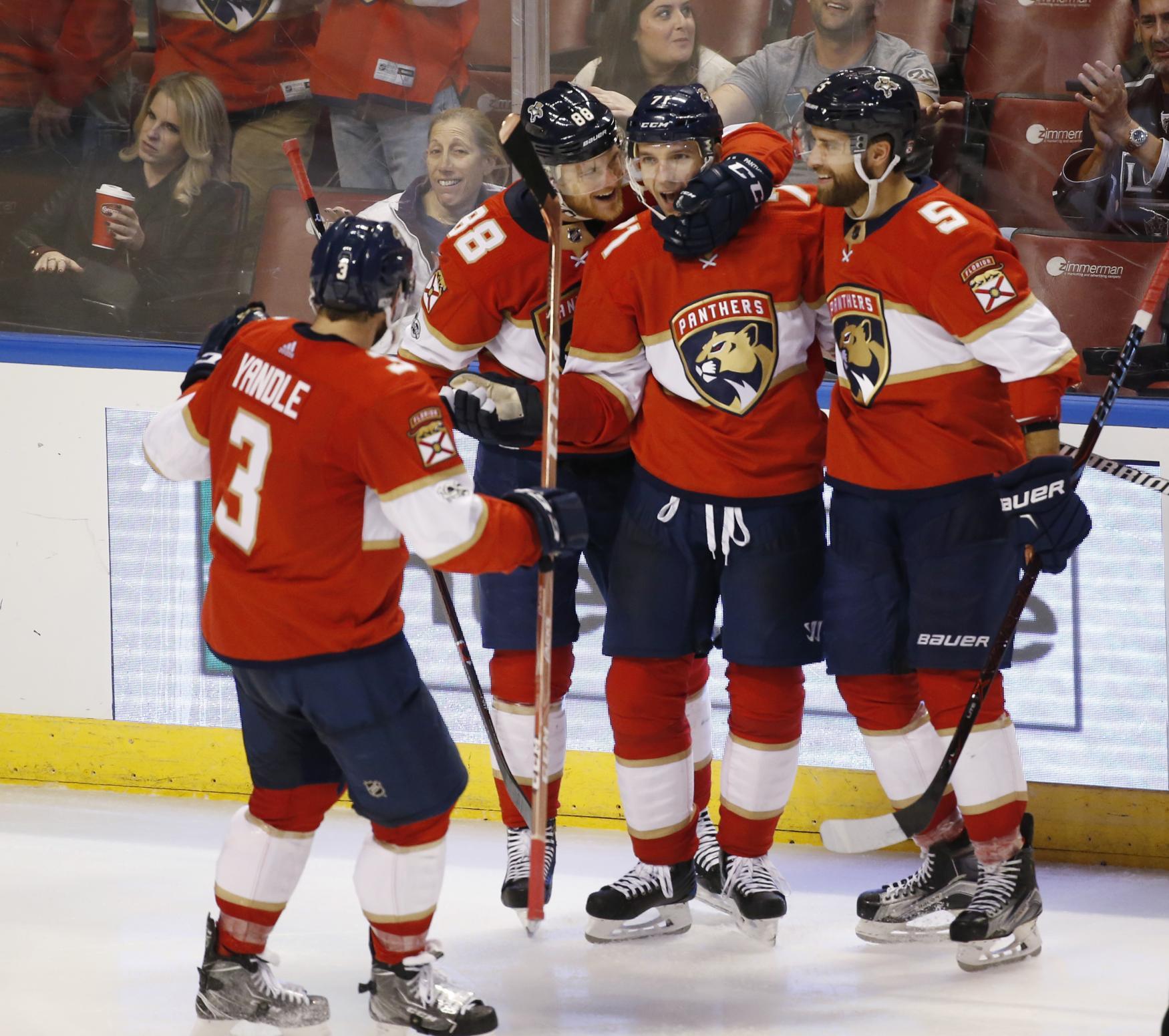 I'm not going to lie, I had to push myself, and hard, to do all that extra work. It was hard, especially mentally because it was not to prepare myself for the upcoming season or any other seasons. There were times when I thought it would be better if I just ended the suffering right there and then. It wasn't because I was angry. It just didn't seem right to be paid for only practicing. That wasn't the reason I got that contract. I felt like I couldn't offer the team anything new so why not just shake our hands and say goodbye to each other?
However, it's really not that important what's going on inside your head. More important is what you show on the outside. In the end, I cared very deeply about what I was passing on to the people around me. The reality was, the Florida Panthers paid me to be ready and to do whatever they needed me to do. It didn't matter what personal phase I was in. I had to be a professional.
This is what it means to be a hockey player. This is how I perceive professionalism. The club hires you to serve at its disposal and to use you as it sees fit.
After everything, I'm glad I found the strength to carry on until the very end; that I upheld my obligations. I felt that this mindset was why I was respected during those last years in the NHL.
I was rewarded for all of this one April evening.
One week earlier, the coach, Bob Boughner, stopped by to ask me if I would like to be in the lineup for the last game of our regular season. At the time, I was just a healthy scratch, but I promised to discuss it with my wife at home and get back to him.
I don't really consider myself to be an NHL superstar so I didn't have the need to announce my career finale beforehand. Only the team and people close to it knew about my decision. Plus, Florida was contending for the playoffs until the very last day so it was possible that we'd make it and I'd still have a chance to play a few more tough games.
On Saturday morning, when we were supposed to play Buffalo, the coach and I made a deal that I would prepare just as if I was going to play. The situation was this: if in the afternoon, Philadelphia beat the Rangers, we wouldn't have a chance of making the playoffs. And that would mean I would play.
After lunch, I sat down on the couch to watch the game that would decide our team's playoff chance. Two periods in, the Flyers were up 4-0. It looked very unlikely for the Rangers to come back. I decided to take a nap, falling asleep with the image of playing my last NHL game in the evening.
All of this had one more special meaning for me. It was April 7, the same date my father died, which I discussed in a previous story. Now don't expect the classic "life before my eyes" moment where I could see the 17 years I'd spent in the league. That was an image I had already seen before my eyes for the past two years.
After returning to Arizona where I thought I would play out my last season, I had this feeling that every city where we went to play was the last time I'd see that city as an NHL player. This feeling was the most intense in Denver, the capital of Colorado. During the trip from the airport to the hotel, I had flashbacks of starting my career there. Just a simple look from the window was enough to reignite all the memories and images from the past. And not just the hockey ones. I mean, I arrived there when I was 18.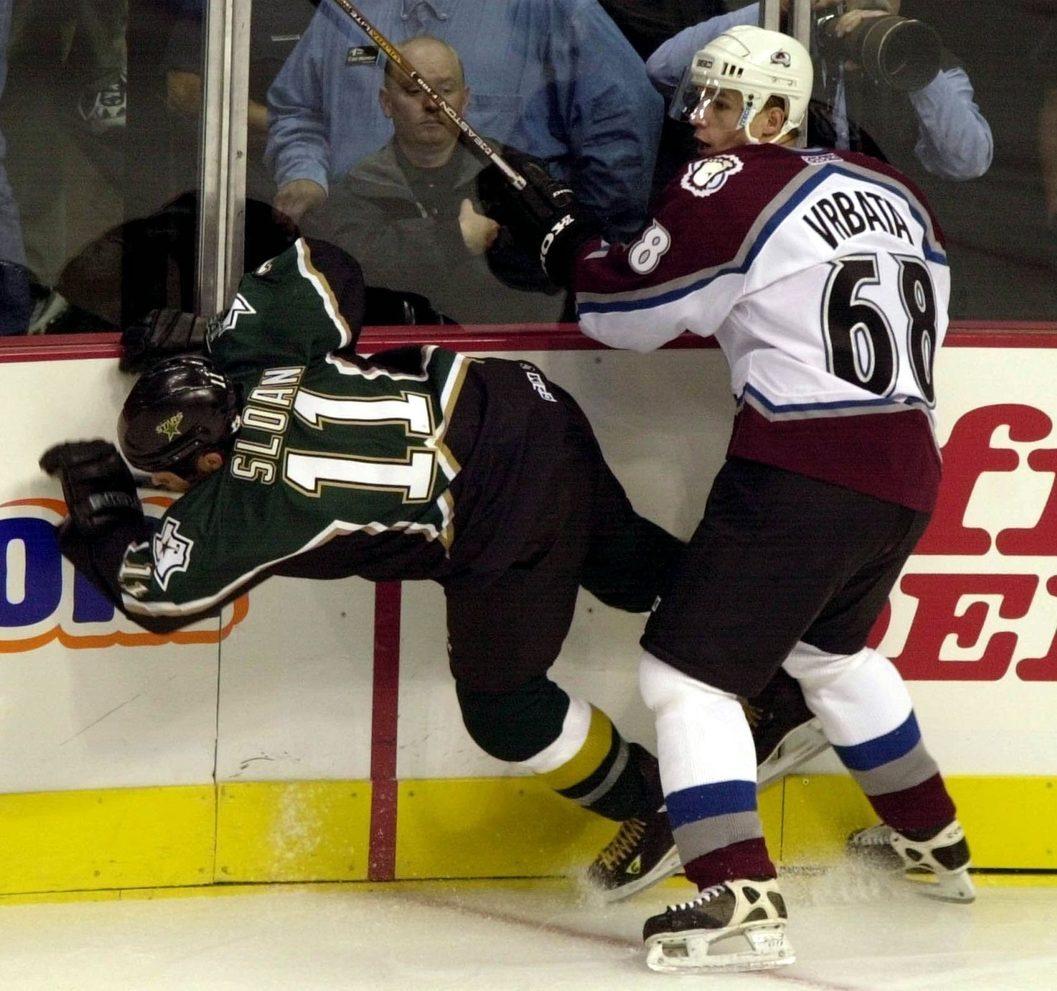 After I moved to Florida, all these nostalgic feelings returned again. For the last time.
Suddenly, I was doing everything for the last season: parking my car, getting my gear on, walking the last steps onto the ice for warm-up, sitting on the bench, getting high-fived by my teammates in the dressing room, listening to the coaches' speech. I knew this was it. The last of everything. It's hard to describe because, at that moment, everything seemed so normal, so common, just like every day. In my head, I was focused mainly on the performance. Even though the result of the game didn't really matter, it was still an NHL game. I had to do well, to not look like a dummy. The game itself was pretty dull, to be honest, but at least my wife and sons could see me play for one last time.
For that, I'm still grateful.
During the first commercial break, the coach sent me onto the ice and the scoreboard above us played a video montage, celebrating my career. I've always liked these ceremonies. It was nice to see someone else enjoy their milestones, extraordinary successes, or say goodbye. A year earlier when I played my 1,000th game in Arizona, I wasn't comfortable being the center of all the fuss. I definitely didn't enjoy those last moments as I should have.
The audience stood up, applauded, everyone was giving me a pat on the back and all I wanted was to thank everyone and get back to the game.
The first one to approach me was one of our opponents, Jason Pominville. We used to play together as boys in the juniors in Shawinigan. Every single Buffalo player who went to a faceoff against me congratulated me for my career. Respect for every player who has a history is a natural occurrence in the NHL. Most of the players don't quit at their peak, with 100 points in a season. Everyone more or less slows down; their performance deteriorates. Despite that, everybody respects them for their longevity. That was the case with me.
After the game, our coach and the general manager gave a speech for me right in our dressing room. So did the rest of the team. The one who started was our captain, Derek MacKenzie. The other players then came and shook my hand, giving me gifts which they bought together. Every one of them mentioned the same things I did a few lines back.
They valued my professionalism. How I faced my situation in the last weeks. Both the management and the players told me how much they respected me for it.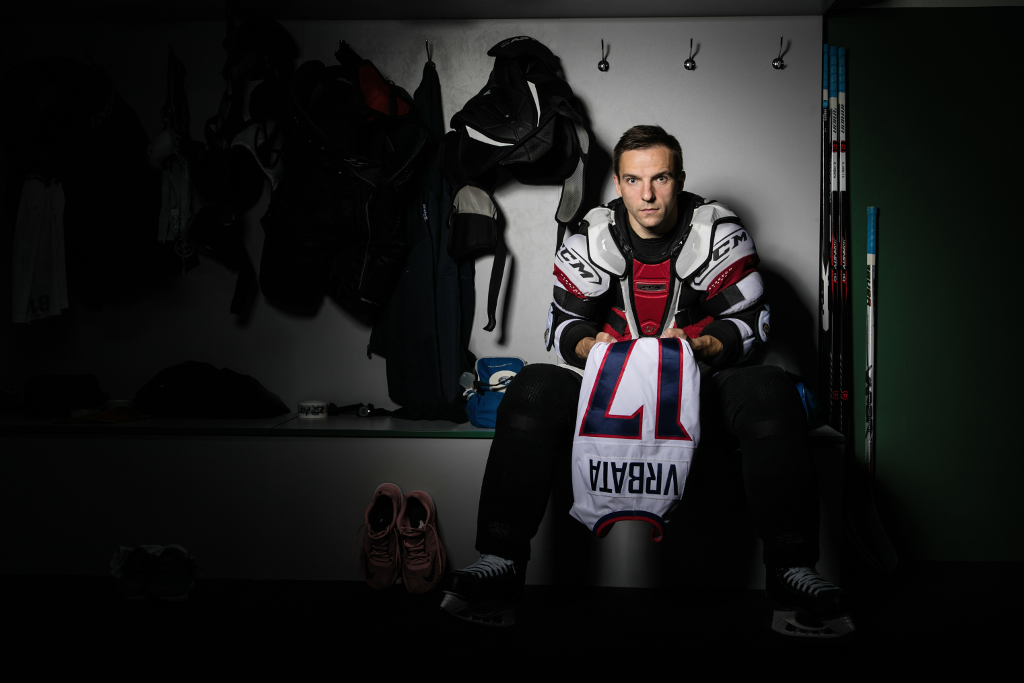 That was the thing that warmed my heart. It was something I could fully appreciate.
The team had to fly to Boston immediately for a game that had to be postponed until the end of the season because of a snow storm. But that's none of my business anymore, it was not part of our deal. I had all the time in the world so I went home and when the wife and kids fell asleep I stayed on the couch, turned on the TV, and watched the summaries of the games just played.
"Well, this is the end," went through my head.
At that moment, it finally arrived: the realization. I finally understood what all of the older guys were always talking about. It's not until the very end that you realize how fast it all passes. When you're constantly practicing or playing and you know you still have five or six years of your career ahead, you don't really notice the end nearing. You're more likely to see all of the games ahead of you, all that hard work and traveling.
Damn, it passed so fast.
It takes a lot of effort, each season is super demanding, so much so that I doubt anyone who hasn't experienced it first-hand can imagine it. In the end, all the years just somehow passed and suddenly they were all gone.
At least I was ready for it. To retire was my own decision and it was one with which I was at peace. Me, the Sedin twins and Patrick Sharp – four veterans who made the decision beforehand. But it was clear that we were going to be joined by others, forced to quit by circumstance. The harsh reality of professional sports was that no one was going to sign them. Such endings are cruel. You are eager to play, you work hard the whole summer, you're waiting for some club to show interest and then you realize you're no longer wanted. That's a hard pill to swallow.
Not even I managed to stay calm though. For the next few days, my phone was ringing nonstop. A lot of people texted me with their supportive words and it was their messages that made me think about the end much more than anything else. These reactions, admiring my career or my achievements or me as a person, were all very moving to me.
During the season I thought how well prepared and ready I was, but that was the time when I realized how much more time I'd need to soak it all up. To process it all. Honestly, it caught me by surprise.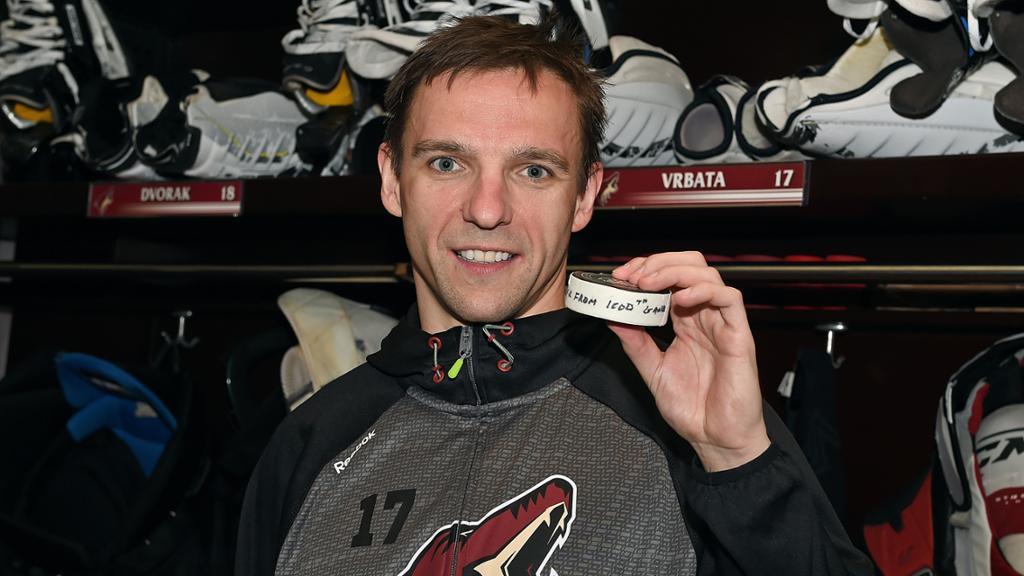 The messages were coming one by one and I always found the time to reply to them.
Thanks to them, to the reactions of other people, be it players or fans from the States or the Czech Republic, I realized what I was leaving behind in the NHL. I had already experienced this type of intense feeling a year before when I played my 1,000th game.
It was beautiful to read them, both of those times.
Since then, I sometimes have flashbacks, certain feelings, emotions, and how happy I was after winning. Flights. Dinner with teammates on our trips. Arriving at our hotel at 3 AM, having a game in the morning. Every morning, I had to get up. My body was shouting at me that it was exhausted, but I still had to get to the arena, no matter what. The flashbacks revolve around what it means to stay in the NHL for 16 years. To play season after season and still live up to one's standard.
I can relive some cool shots or situations I created. It all keeps coming back. What hardships have I overcome to succeed? All the times I thought I couldn't go on. The times I missed the shots which should have been goals – in those flashbacks I'm still trying to figure out what I should have done differently, before realizing it doesn't matter anymore. I have no more empty nets to hit.
It's like waking up during holidays fearing school exams.
It was near the end of the draft season and that fact was much more important to me than the number of my games. Three figures beginning with 99.
Spring 2016. I had nearly achieved my 1,000 games but I didn't want to talk about it. I feared I'd jinx it. I could get injured, sent off.
And I really really wanted to celebrate in Arizona. The organization means so much to me.
However, at the end of February, Martin Hanzal got traded and I should have been next. My not-so-big contract was ending, I had good stats, the team was out of the playoffs. So my trade was expected. Playing the previous year for Vancouver, I didn't even think about trying to negotiate a no-trade clause for my contract, which would ensure the club can't trade me. Who would want me anyway. Before with the Canucks, I knew I had eight different clubs to move to. Should I move from Arizona, it would be out of my control. In such cases, sentiment or honors don't really play a part. If the Coyotes were offered a good deal, I'd just get notified where I should move.
And after Hanzal left for Minnesota, that scenario seemed more real than ever.
Hanzal provided the club with two early draft picks and so we had a lot of good young players which gave me hope. It wouldn't really make sense to trade me under such circumstances. They would only get a fourth or fifth roudner in the draft for me. It felt more advantageous to keep me and Shane Doan on the team to keep some experienced players in the mix.
Despite all this, whenever I woke up during those last days, the first thing on my to-do list was to check the phone. Just in case. Some good offers could arrive to management at any time. The last day before the trade deadline, we had a practice in Buffalo. The deadline was set at 3 p.m. Our practice started at 1 p.m. I went through it as if I was on pins and needles. I could feel all the scouting cameras on me. I sat in the room for another hour after practice, just to be sure.
Nothing happened.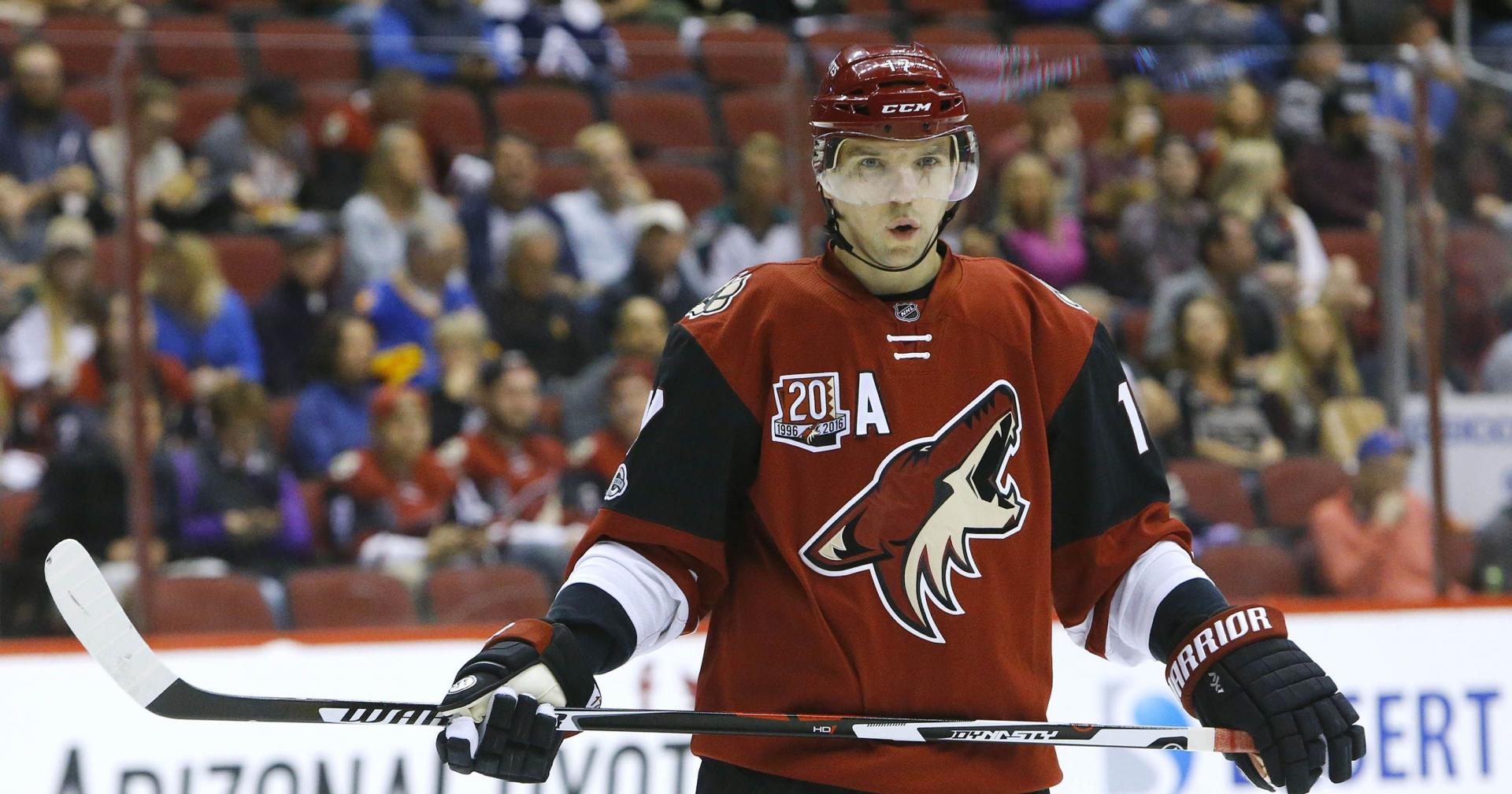 I went back to my hotel room, knowing that I could start preparing for the 1,000th game milestone. I had one week. I could start planning a fancy dinner and getting my brother and his family to Arizona, so we could celebrate together.
First came my 600th NHL point, then speculation about a trade, then my 1,000th game. I had a lot going on in just a couple of weeks. I felt like I was involved in every bit of news regarding the team and I wasn't comfortable with it. It was nothing I ever wanted. So once the celebration was over and I was sitting in a local golf club, just chatting with my brother and some other older players who weren't even playing anymore, but were living in the area, I felt so relieved.
Finally, there would be peace.
I invited the whole team for a celebration, which is common, but also the other workers and staff and reporters; everyone. A lot of them stopped by during the evening to thank me, saying this was the first time they were invited to such an occasion. It felt natural to me to invite them, to show them my thanks, to show them my respect and gratefulness, knowing that they were a part of my career, too.
I told the rookies right after the official party, which was prepared by the club, that I knew they were eager to go for a night out and that I appreciated that they showed up and they could leave if they wanted; no need to sneak out. I wasn't any different when I was their age.
That evening after our game with Detroit, when the ceremony took place, I felt really happy how everything just clicked. The fact that I could play out my 10,000th game with Coyotes, and not some random team which I had joined a week before, felt right.
That organization was crucial in my career. It was a club where I became who I am today.
I can remember clearly how we were warming up in the practice rink. Out of the corner of my eye, I could see the assistant coach Ulf Samuelsson coming to me and I expected him to tell me how bad my performance had been lately and that my spot on the team was in danger. That's what I was used to from previous clubs. I had played a lot of game time but had not scored as many goals as I should have had.
"You're doing great, Wayne is happy, keep it up," he said.
What?
This was something I had never heard before in the NHL. Definitely not in a situation I was in. But those were the words I needed to hear the most. I started heating up in the next games. Shooting goals left and right. That was the moment when everything turned around. All those years before, all I got from my previous coaches was video analysis sessions where they were showing me all of my mistakes and weak spots and how I should do this and not do that.
Wayne Gretzky, the best hockey player in history, who was the head coach of the Phoenix Coyotes when I got there, had an entirely different approach. He wanted me to play my own way, how I'm used to playing. He helped me push my career to a whole new level, a level where I was confident in my own abilities and expectations.
Before I met him, I had a time in my career when I played for Chicago, with Martin Havlát and Michal Handzuš and we were unstoppable. Unfortunately, both of them got injured. I had a sensational start in Colorado as well. There, I played with amazing players and I was thinking about how I was going to be the new Milan Hejduk. But I had to be sacrificed for a more experienced player. At the time, Colorado was pretty much an All-Star team and had a real chance of winning the Stanley Cup so there was no place for a rookie like me.
It didn't really work in Carolina, especially after the coaching change, and Chicago wasn't very attractive back then. I felt like a pawn in a game of chess. I was being sent here and there and everywhere the coaches tried to change me. Then in Phoenix, suddenly, I could really be me on ice.
Thanks to Phoenix and thanks to Gretzky, my stat line reads: 1,057 games played, 623 points, 284 goals.
Is it good? Is it bad?
I'll leave that up to you. Try to compare it with others. I'm mostly humbled by the number of games played. Only 357 players have passed that milestone in the history of the NHL. If you can play for such a long time, there has to be a reason. Even so, you can still find a lot of Czech players who have been far more successful than me. But also a lot of players who weren't that good.
I've always taken the numbers at the end of each season to somehow show whether that season was successful or not. I've had times when it was all easy peasy and I've also had times when it was not. But in the end, you could always just count the numbers and see how it was. The same goes for the whole career. There have been some perfect years and years when it was not so perfect. And the sum just shows what mark I have left in the best hockey league in the world. You can always check those numbers again.
There is another thing that I take with me: the relationships that I made along the way.
Maybe it's because I'm a father of three, but the older I got, the more I cared about how my surroundings perceived me. It's heart-warming, hearing my name mentioned by those who I've worked with. Hearing them say that I'm a true professional. I went through my share of clubs, but I know that if I ever come back to any of it, most of the time, people would be glad to see me. And I'd be glad to see them.
They won't be wondering what the hell am I doing there. I believe I haven't acted like a douche anywhere. There are players who had amazing careers, but it was well known that they weren't exactly ideal teammates. I've always tried to build my reputation because it meant more to me than any amazing stats.
The reality is that your numbers will always be surpassed by someone else. Your reputation is only yours. That's what people remember.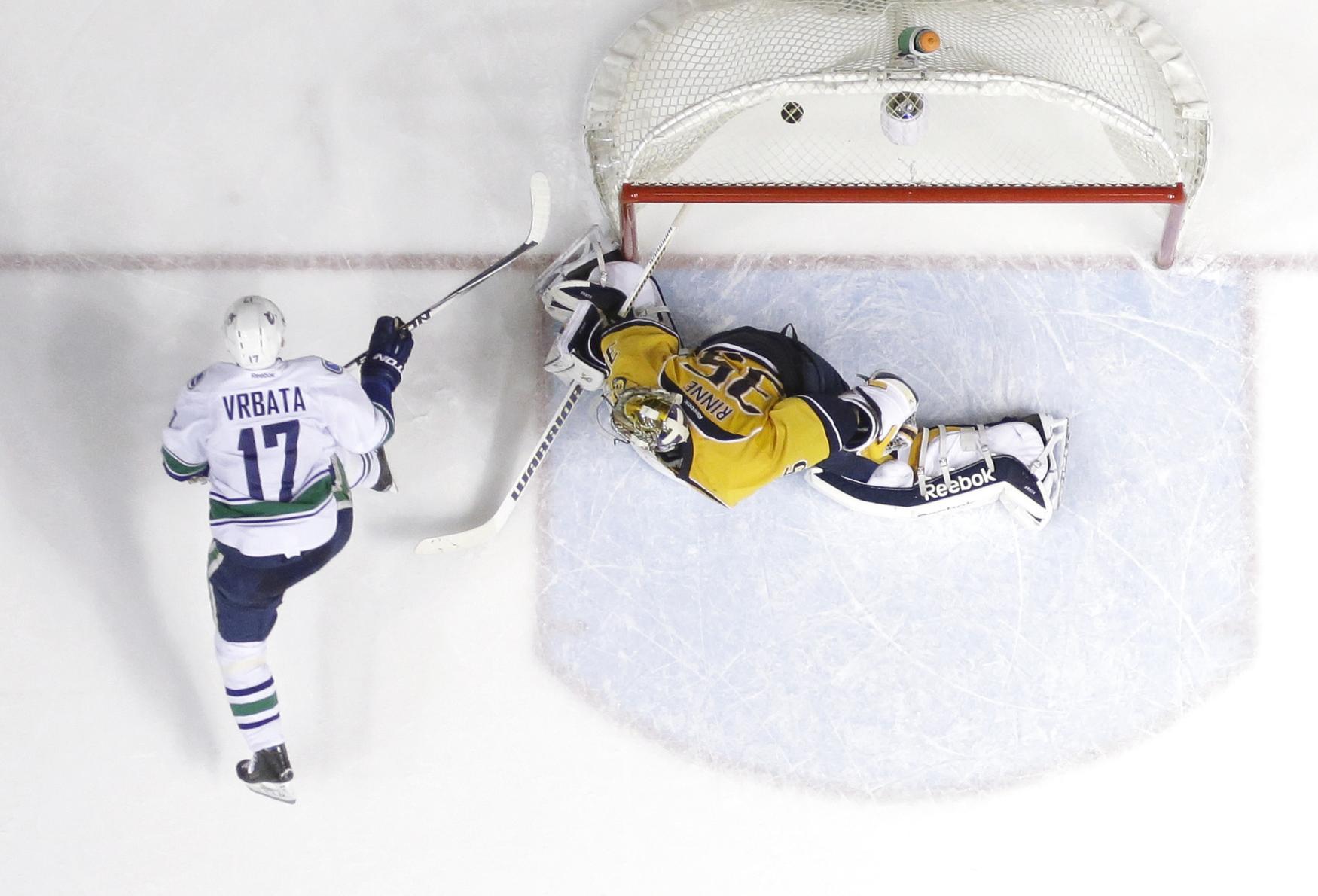 Obviously, you're never going to be friends with everyone. You have 30 different personalities in the room, not including the coaches, management, and team's support staff. But if you want to be a professional, you have to know how to behave. And you always do what your superiors want you to do.
At the same time, I've always managed to keep my uniqueness, that little part of me that kept me in the league for so long. I didn't let anyone change me, although at the beginning of my career some people tried. They wanted me to be more physical but I soon realized what would make me stand out. There are plenty of guys who come to the NHL with a reputation of being gifted shooters, great offensive players. But then they'll let the people around them change them into more defensive types. Five years into the future and they're out.
I went through some, to me, obvious wrongdoings in the first half of my career. But I managed to work through them. In the second half of my career, I reaped what I sowed. I was rewarded for my patience and for finding my own way; for not giving up. I would like to think I also managed to learn and grow from my mistakes. Because if you don't, sooner or later you get kicked out.
I was thrilled by all the goals I scored, which is what defined my value, but you wouldn't see it. My happiness and enjoyment were mostly inside. I was never the one to show it because I was not only happy but also relieved. The relief came from doing my part, doing what my role on the team is. This feeling of accomplishment was much more intense than just overcoming some of my opponents.
But that last goal. I meant to enjoy that one.
Sometimes, things don't go the way you plan them. Especially during a hockey game.
I shot the puck perfectly, just as I wanted to. No one could catch me now, went through my head, just as I was about to end my career in style. With a goal.
But the puck didn't go where I aimed. Millimeters. I was millimeters away from a sensational ending. The damn piece of black rubber went over the plexiglass and it ended up between the spectators.
Instead of breaking away and easily scoring into an empty net, I went to the penalty box. In my last game, in my last moment in the NHL, I went to sit down for two minutes for a delay of game penalty. As I was sitting down, I had to smile. What else was there to do? My eyes fell on our team's bench and I could see all my teammates laughing as well.
It was a warm laugh, full of camaraderie.
To hell with that goal. That laugh is what I'll miss the most.
Jana Mensatorová, ČTK/AP/Wilfredo Lee, ČTK/AP/Mark Humphrey, ČTK/AP/Paul Connors, ČTK/AP/Jason Redmond and the archive of Radim Vrbata