We had arrived at Leeds and I was sure it was going to be a bloodbath. Leeds. Wimbledon. The Crystal Palace. And waiting for us, the exceptional team of Millwall. Blood was flowing on and off that pitch.
It looked like something between football and rugby. Players were flying through the air. Everyone knew and everyone was fine with it. Even the refs. Even I knew that I had to get some to give some.
That was England in the 90s.
The game was primitive, at least from today's standards. No one really cared about what was going on between the penalty areas. Quick counterplay, centre the ball in front of their goal and fight. Then sprint back to the other side. High tempo, high intensity.
People loved that.
We played in front of sold-out stands twice a week that were in an unbelievable state of turmoil. There were stadiums where opponents feared the fans in the galleries more than the opponent. Ours was like that. Upton Park. The home ground of West Ham United. My football home.
In England, you need to show people that you are living and breathing for football and their team, just like them. It takes time; it is not easy. I've met a lot of boys who were driven away by the die-hard fans – their tricks and fakes were not enough unless they did a slide tackle afterwards. Even big stars learned this. However, if you are willing to fight, to battle, they will never forget it.
Even today when I visit West Ham, all of the fans start a welcome chant.
My name is Ludo Miklosko
I come from near Moscow,
I play in goal for West Ham,
West Ham!
When I walk down the street,
Everybody I meet says,
Oi big boy,
What's your name,
My name is Ludo Miklosko
I come from near Moscow,
I play in goal for West Ham,
West Ham!
In England, football is passed on from generation to generation. You are born with one club, and you die with the same one. I sometimes meet grandfathers with their grandkids. They ask me for an autograph, and the grandfather tells the kid about my career. About my era. It's nice, I'm not going to deny it.
Thanks to this, I believe that I achieved at least part of what I wanted to achieve. It was what I wanted as a player from the Eastern Bloc. For my countrymen. I've never felt like I'm doing it just for myself. I wanted to open the door to England.
Today, when we're talking football, England is 20 years ahead of us. Maybe even more. When you come to Manchester they have 10 training pitches, one just like the other, each team with huge medical staff and they're real football factories.
When I arrived at West Ham in 1989, there was one training pitch and one small building with locker rooms. Two hooks above the bench, showers, and one huge bath. After each practice, 20 dirty piggies were bathing together in this bath.
I never joined them. It was worse than being in some countryside pond.
At that time at Baník Ostrava, we had common morning practices, lunches at hotel Imperial, and team meetings in hotel lobbies before each match. We were ahead with a broad team taking care of us. But in England? I wanted a massage and they were looking at me like I was crazy. There was just one physiotherapist who uttered: "I don't do massages."
On the other hand, the pitch was perfect. And that's what mattered. If you have high-quality grass, you can produce a high-quality performance. Everything else was quite modest, but I realized that it didn't matter. Whether you're sitting on a wooden bench or in a leather armchair, what matters is what happens out there. On the turf.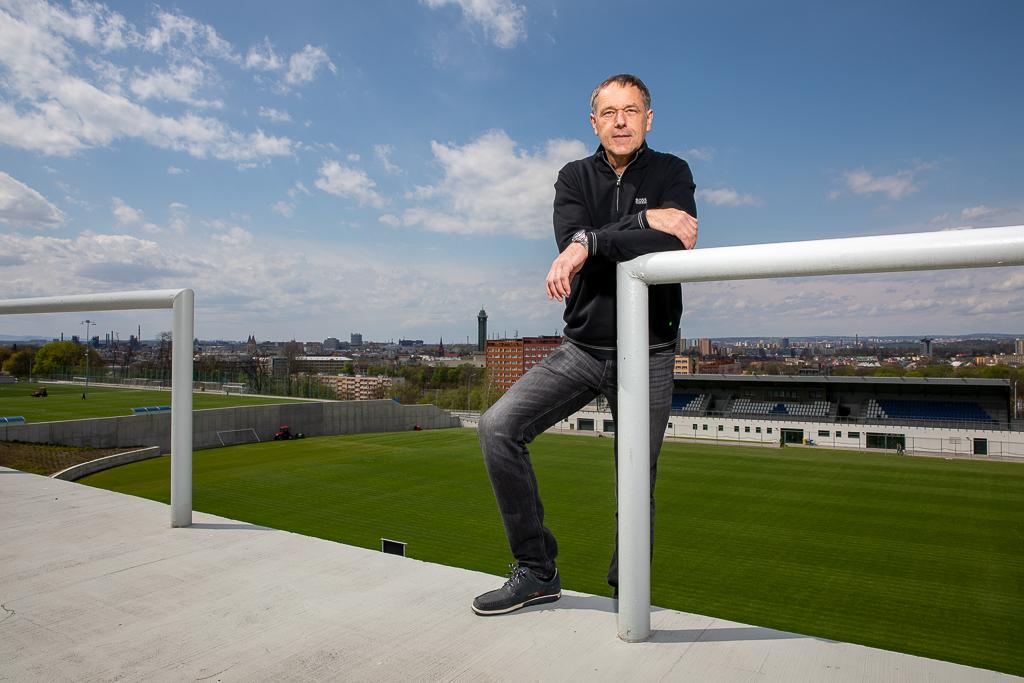 I was in shock. Not from the spartan conditions but the enthusiasm. In just a few days I knew I wanted to stay. It had become kind of a question of honour to me. Letting this chance slip was unimaginable.
Our coach, Lou Macari, had taken me under his wing, a former Scottish national team and Manchester United player; the man who scouted me in Baník Ostrava and took care of me during my first days in England. On Tuesday, we went to see a U21 match. On Wednesday, he took me to Wembley: the mecca of football.
There was a bridge to it over which we ran after our practice because Lou had been playing an exhibition match for the veterans right before the main game of the Albion team. My eyes almost fell out. He left me in the VIP zone and told me he would pick me up after the game. I didn't understand a word but it did not matter. All you needed to do was breathe in that atmosphere; the love for our game.
I returned to Czechoslovakia quite perplexed. I didn't eat much, there were sandwiches after practice at best, and I didn't sleep much either, because Macari and I were visiting all these games.
However, the thing that exhausted me the most was how impactful football was to the society there. I returned with a firm decision to go back to West Ham as soon as possible. It would be an incredible shame if I failed. I'd take it as a personal failure.
There was no way back.
What did I know about England? About the western world? We had visited some countries with the national team but the images in our heads were mostly blurred. We had grown up and played in Czechoslovakia. We knew nothing.
Just the fact that people there love football and their stadiums are always full, that was enough for me to dream.
Dreaming was all I could do for a long time. Emigration was out of the question; I simply couldn't do that. I knew how the communists were and my conscience could not bear the guilt of leaving my family behind as prey for the regime, even though the offers were there. Whenever we headed west, people would ask me if I would like to stay.
But my team didn't let me leave for Olomouc, so I could imagine their reaction to me leaving for England.
The thing with Olomouc was this: I needed a change after years in Baník Ostrava, so I made a deal with Sigma Olomouc to sign a contract there during the summer. Somehow, the local communist cell found out and an officer contacted me for a talk.
"We've heard you would like to leave for Sigma Olomouc? Look, you have a son. Would you like him to attend a good school? To study? Maybe think about the whole Olomouc thing a little more…"
That settled things and I stayed in Baník Ostrava.
Those were complicated times and a lot of people here lived in lies because someone kept repeating them for all to hear. I had seen it with my own father. I took him to London and when we returned, he didn't speak a word for a week. He needed to compare the difference between what he had been told and what he had seen with his own eyes.
He thought it impossible. He was shocked to see how open life was in the West, what the shop windows looked like, what the cars driving there were like. He didn't understand. For all his life he has been fed something entirely different that clashed with this reality – unimaginable from today's perspective.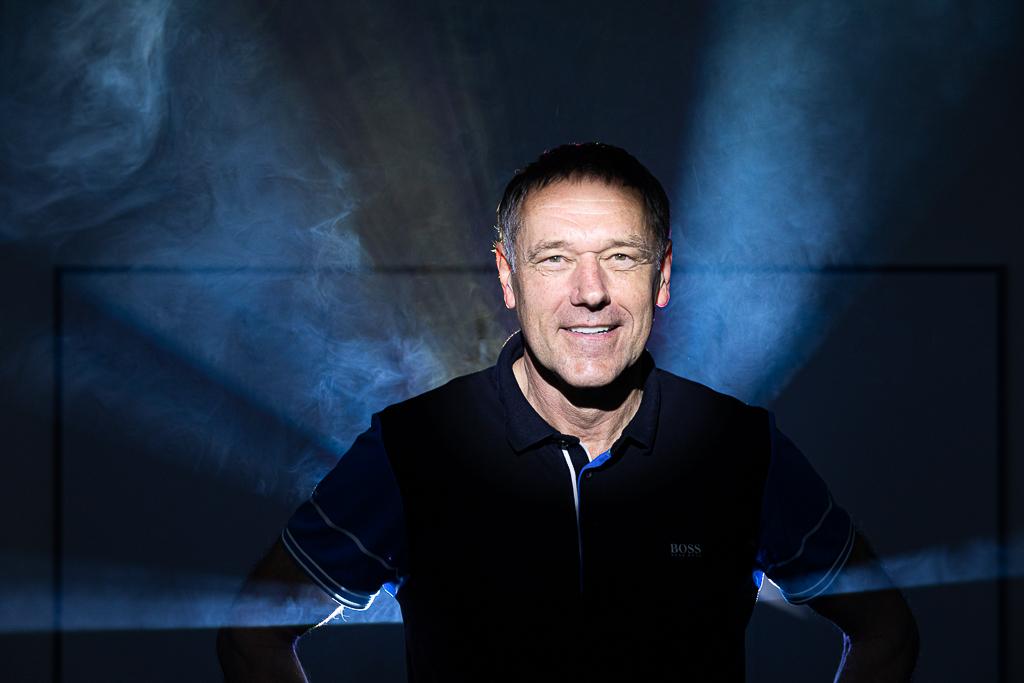 I was lucky. I got a chance that many other great players never had. When the regime fell, I wasted a second. Quite literally. Already in December 1998, I was flying to London for those tests I mentioned. I was 28, on top of my game, and once I had begun this adventure, I had to finish it.
The tests went great, Macari confirmed his interest, and for me, the real fight had begun; a much harder one than the one between the poles on the pitch. To travel to England and get a work permit, I had to get my paperwork done.
So, I was going back and forth from Ostrava to Prague and the British embassy. I had to acquire confirmations about the international matches I played from FIFA and whatnot. I was doing all this by myself. Twice, I was sent back with no visa and they told me that they don't know anything about me.
We were sitting with my packed suitcases at home. I wanted to spend Christmas in London but instead, I was in Ostrava with a phone ready. It was hard. I knew I was changing the life of my wife and son and suddenly I had my doubts. Will they let me go? Will they not?
I wasn't part of the team in Baník, so I had to practice on my own. I was doing some workouts and going for runs around the city covered in ice. For two months, I had no contact with a ball. It was frustrating, I couldn't imagine it all failing because of bureaucracy.
In the end, Macari himself had to come and get me. It was Feb. 7, 1990 when, accompanied by Macari, I took off from the then Prague Ruzyně International Airport and became a player of West Ham United. Becoming their player happened fast. We landed at Heathrow, I stored my baggage, and I hurried to Upton Park where there was a match in the afternoon.
Twenty-five thousand people were jumping in the stands, I was standing in the hall of the stadium, and they were telling me that I need to go say hi during halftime. I was more nervous than if I had been playing. I remember going into the middle circle, as if in trance, and saying nothing but: "Hello."
They must have thought I was crazy.
By the way, Macari had to step down a week later. It had come to light that he had been betting on horses and even his former football club, so he had to relinquish all of his job functions. I was in England for a week, I had a German - English dictionary in my pocket because I couldn't get any other in Czechoslovakia and suddenly, I was without the coach who brought me there in the first place.
Oh, and they'd chosen me as their goalkeeper the same week.
From that moment on, I played 160 games in a row, then I received a red card and had to sit one out, just so I could play 160 games more.
I had no doubts about my football skills being enough for England. At the time of my arrival, West Ham played the second highest competition. Secondly, Czechoslovakian soccer at the time was high quality play. No one could go play anywhere else, so the best teams in our league were truly great.
Sparta, Slavia, Dukla, Slovan Bratislava, and us. Baník Ostrava. I dare say that many of the players in our league today would not stand a chance back then. It was simply a different time.
As a boy, I could have never dreamed of playing abroad. All I could have hoped for was maybe Baník Ostrava, I signed the trade papers for that club behind my parents' back. I was just finishing primary school and I had an apprenticeship in the ironworks in Prostějov. My mom didn't even want to hear about me moving.
She kicked the delegation from Ostrava out of the door and I had to chase them to the train station to sign the papers. One day I received my ninth-grade report card and the next day I was sitting in the dressing room of Baník in their stadium called Bazaly. In the dressing room of the reigning champions, amid all the stars of our national team. "Good morning, Mr Lička, good morning, Mr Vojáček." One name, one legend.
I had my room right in the stands together with Petr Zajaroš, who would sometimes send me outside so he could have some girl come over. After all, he was four years older than me, 19 at the time and he had slightly different interests than a boy who had just finished primary school.
This setting became a great school of life. Many people helped me get through it. The goalkeeper, František Schmucker, had slowly been transitioning from his position as a player towards a more coaching oriented position. Thanks to that, we were among the first ones to have a specialized goalkeeper practice. Nobody has raised more goalkeepers here than him. He used to take us to the pitch before each practice, preparing special drills just for us. It was ground-breaking stuff.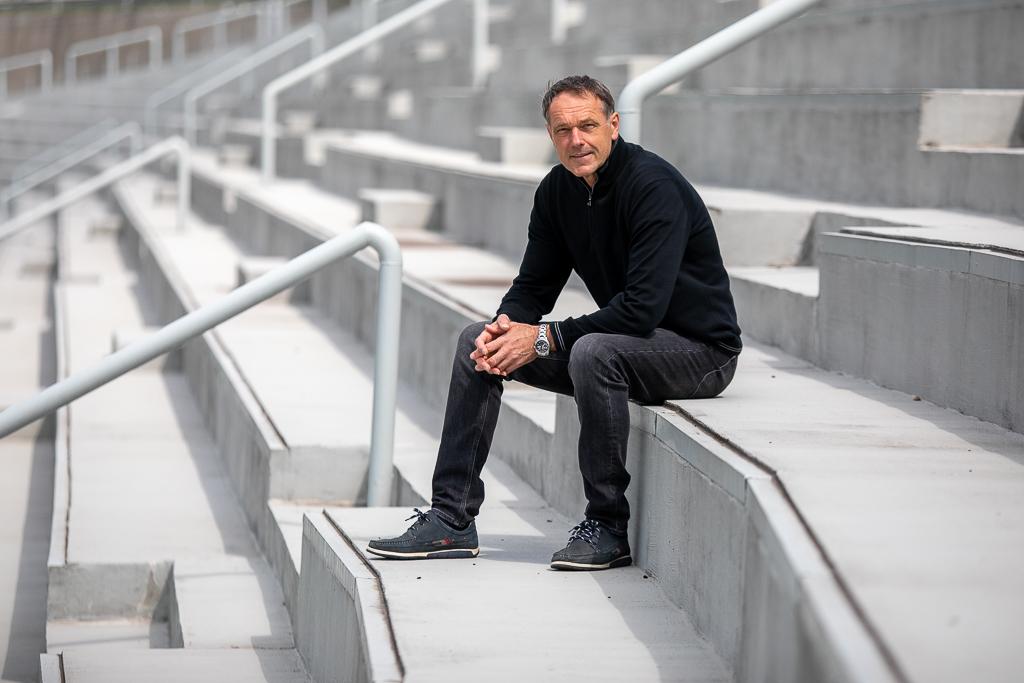 However, the one in command was Evžen Hadamczik. He had won a title with Baník Ostrava twice and finished second three times. He had taken his team in the UEFA Europa League to the quarterfinals and at one point, his record had been 74 victorious matches.
As a coach, he knew everything about his players. Absolutely everything. He even got me married to my wife! He was the one persuading me to marry her before my compulsory military service, so I would have someone to return to. So I married quite young. He was a man with natural authority. The whole team followed him. I know he lived for football day and night, having it in his mind nonstop, always trying to come up with ways to push the whole club towards becoming Europe's elite.
It was a heartbreaking moment for many of us when he committed suicide in 1984.
We never got to know the exact reason, but I have my theory. He got broken by the decision of the communist party that we wouldn't go to the Olympics in 1984 in Los Angeles. We had a really strong team, one which was confident enough to aim for medals and he was supposed to lead us. It was his dream, he prepared a precise plan for the team and he truly believed in us.
Then came the politicians and the dream was over. They did not allow us to leave the country – the Olympics in the enemy country, the USA, were to be boycotted.
Hadamczik was different after that, sometimes acting like he was living in a different dimension. Some people tried to help him, tried to bring him back to Baník Ostrava, to give him a new purpose. Unfortunately, it was too late and we found out that he had hung himself.
The communists are the ones to blame for his death. No one can change my mind.
I feel grateful that I had him, among some other people, because thanks to him I wasn't afraid of leaving for England. I knew that my football skills were on a high enough level and I could break through.
Running on the grass in Old Trafford in front of 70,000 people never gets old. I was never scared. I always felt something else. Never nervous, it's a different emotion – a combination of excitement and focus on the next 90 minutes. Even leaving the dressing room, I could still hear individual sentences and chants.
And then there comes the blow of the whistle and the whole cacophony unifies into one background sound. It created this bubble in which I focused just on the ball, my teammates and my opponents. As a goalkeeper, you can never let your guard down. Not even for a second.
But explain that to the fans. Ours had a special ritual with me.
That was still during that beautiful period when people in the stands were standing; the time of the best atmosphere on the Isles. At Upton Park right behind my back were our loudest supporters. When they started jumping, the whole penalty area was shaking beneath my feet.
And when we scored, they started another of their favourite chants and I had no choice but to leave my bubble.
"Ludo, Ludo! What's the score?"
I had to quickly count on my fingers in the gloves and show the numbers to them. It was quite complicated at first, I didn't fully understand them. Sometimes an opponent was running at me while I had to signal to the fans behind me that now is not the time. They loved it and I loved them, such was our game.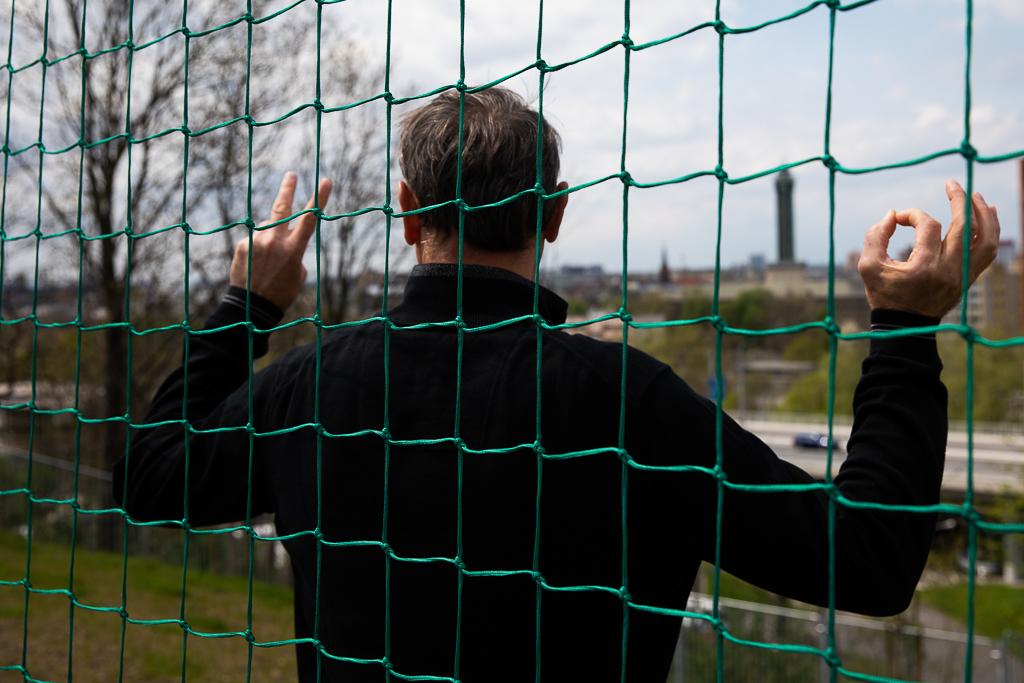 West Ham always had tough fans because they had tough jobs and many of them were working as dock workers or in heavy industry. Pretty similar to fans of Baník Ostrava. Those guys do not forgive easily, as they themselves have never been given anything in a simple way.
They quickly recognized that I felt the same way. I'm extremely grateful for that.
There really were a lot of players who wanted the ball, tried some feints and then did not return for defence. None of those guys lasted long. Just once they slacked off and the fans never forgave. But if you were running up and down, it didn't matter if sometimes you missed, they would support you anyway.
They knew I wouldn't back down from any fight so they were willing to let some of my mistakes slip.
I remember one situation. We were playing in a cup against a third-league team. We were pushing them fiercely, but we just couldn't score. I froze in the net, literally. The ball was flying towards me from 40 meters out and I made one basic mistake, the one mistake that a goalkeeper can never make. I started thinking about where I'd pass it before I had it in my hands.
It fell behind me into the net.
To this day I still remember the silence afterwards. The screaming silence. I was just waiting for them to let it all out on me.
Instead, a colossal chant arose: "Ludo! Ludo! Ludo! Ludo! Ludo!" They supported me. It was amazing. They managed to lift me up.
Game after game, all of the tickets were sold out. First, it was 25,000. Later, after the reconstruction, 30,000. At Manchester United, our fans had 5,000 tickets for guests. They used every single one and were louder than the home fans.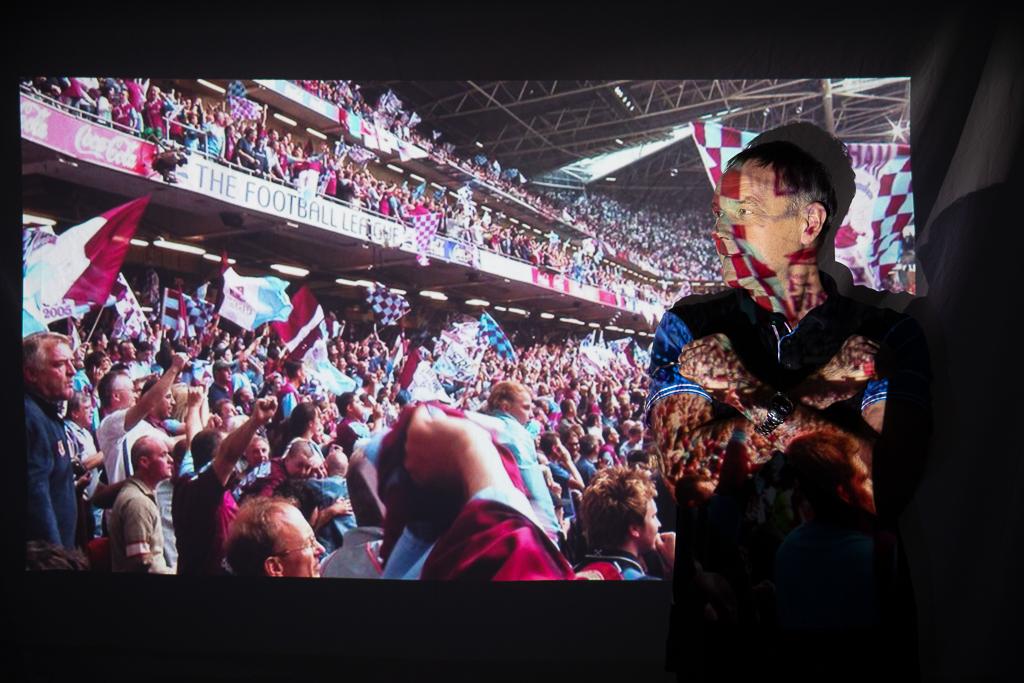 It makes me sad that this time will probably never return.
West Ham had to move from Upton Park to the Olympics stadium, the only stadium in England with a track around its pitch. It's hard to swallow but there will still be 65,000 visitors every game and you won't be able to buy a ticket, even though the fans in the upper stands probably need binoculars.
Back in my days when a player went for a throw-in, people from the first rows would pull his jersey. When our midfielder Paul Ince left for Manchester United, he could never go near the sidelines at Upton Park again. He would always stay hidden in the middle of the field, waiting for the match to end.
On the other hand, once the game was over, everyone was polite and respectful because there, football is much more than a sport. Much much more. Many people in England live and make money just so they can go to a stadium on Saturday. It's an event which usually begins way before the first kick off and ends way after the end whistle.
It's a whole-day program.
Just recently, I was wandering through Old Trafford's Hall of Fame and they have their titles hanging on the walls there: 1993, 1994, then nothing, 1996, 1997. I know something about that missing piece.
It is because of the last and the most beautiful match of the 1994-1995 season, the one for which I'm probably most remembered. The situation was pretty clear. Manchester United needed a win against us, and they also needed Blackburn with Alan Shearer to lose points against Liverpool. Everyone's eyes were set on Liverpool. Nobody doubted United's victory against us.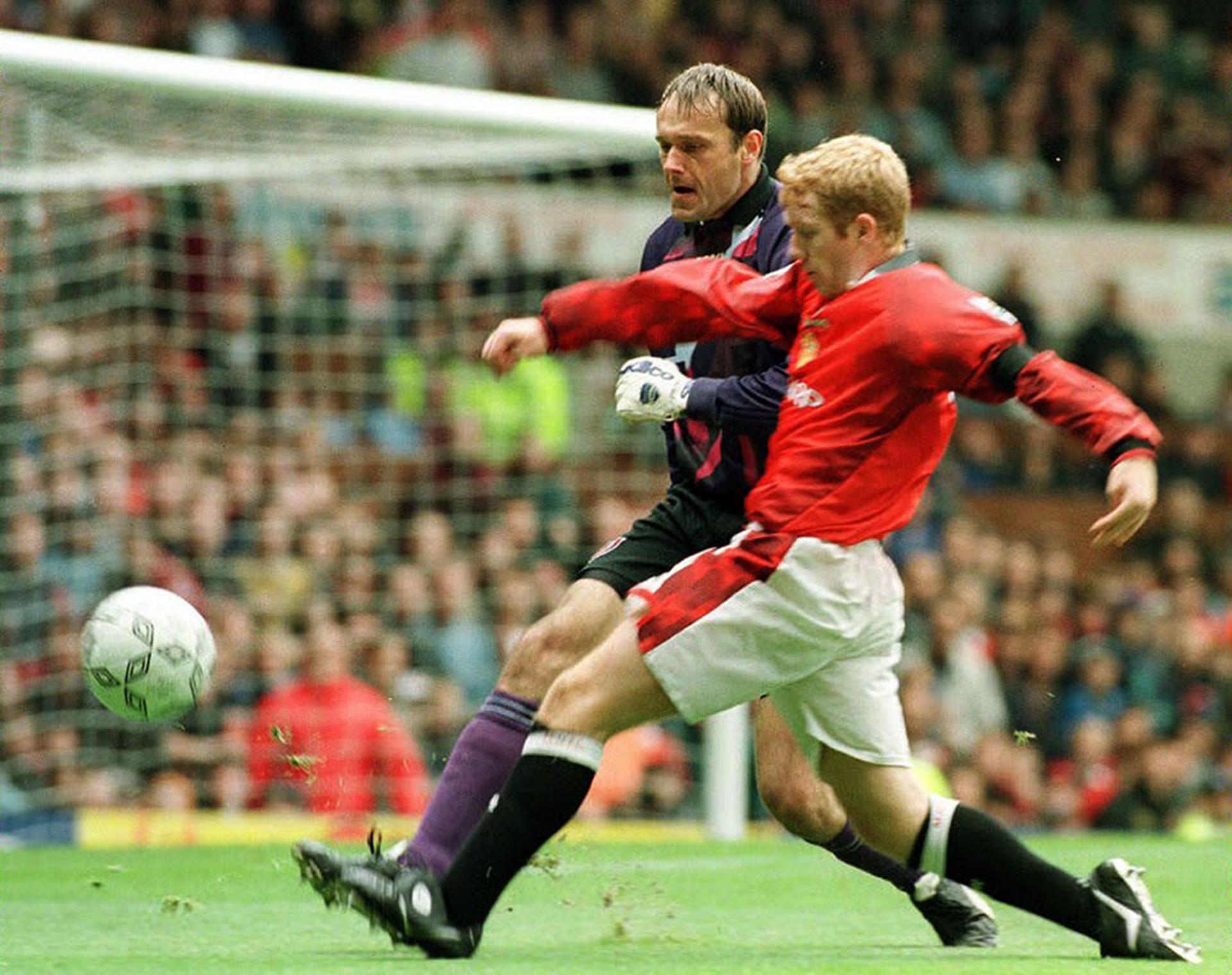 On the bench was Alex Ferguson, on the field Roy Keane, Gary Neville, Peter Schmeichel, Nicky But or Paul Scholes, champions who had won the league both years before and both years after. That day Liverpool won. But we didn't lose.

I later found out that some of our players had been at some party the evening before, and no one expected the games to be dramatic. But I had a good day. Pretty much every shot went right into my hands, and there were plenty of them. It was a beautiful, sunny afternoon and with each passing minute the stands of Upton Park were getting louder and louder.
We were a sensation, tied 1-1. We made United lose a title.
They haven't forgiven me until today. I needed to go to their practice field recently, said my name to security at the gate and the guy gave me this angry look. "Mikloško. What? I had a ticket, you cost me so much money!" We laughed it off.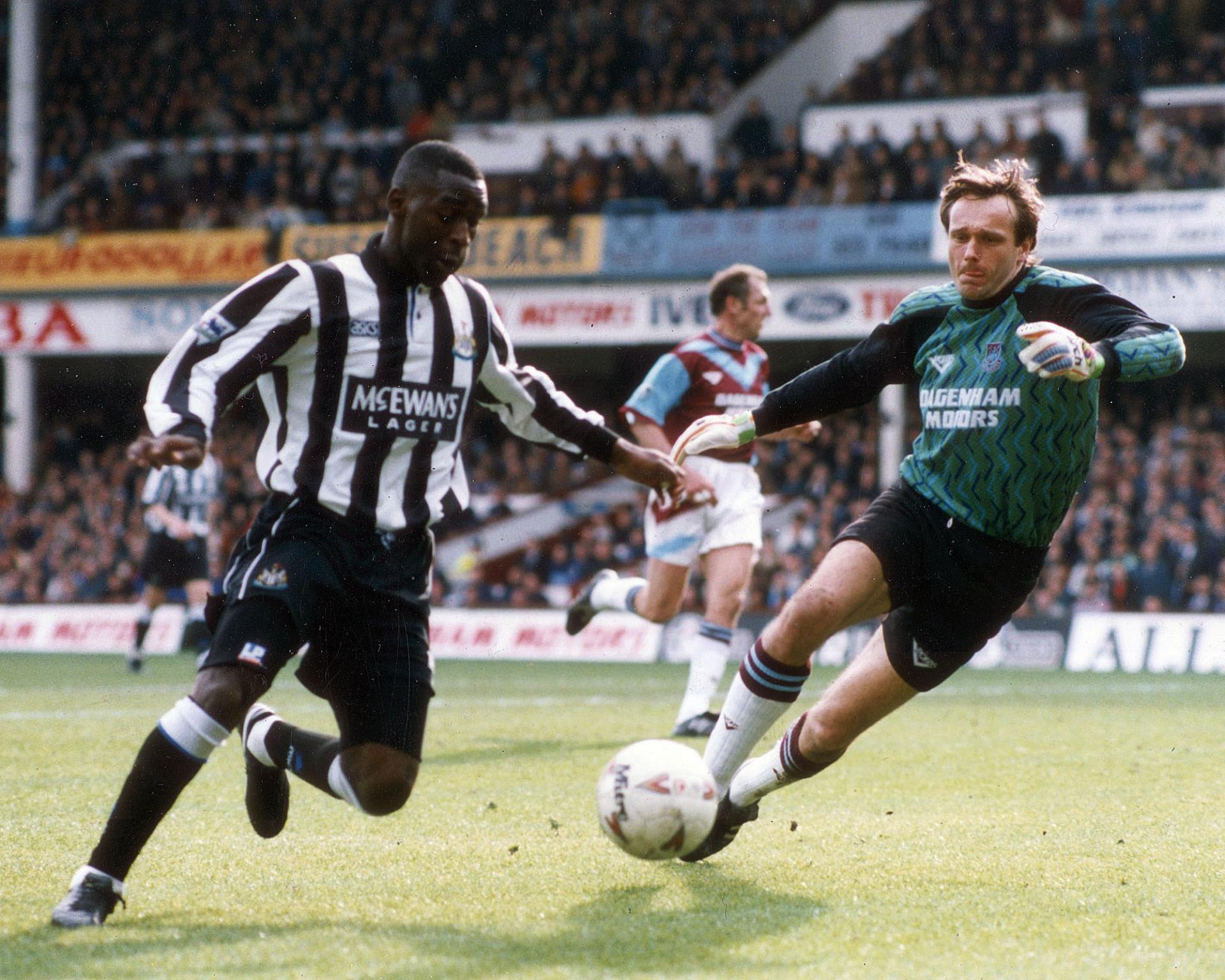 Another time I went to the canteen in their academy. Three Czech boys were there, and a former English national team player and a club icon, Andy Cole was sitting there. "Oh my god, no way, what are you doing here?" he said. "Go away. I don't even want to see you," he hid his head in his hands.

Things like this mean respect, which is invaluable to me.

Another example of this was how Blackburn fans received us during the next season. I started my warm-up and the stands behind my goal were stacked. Once I ran close enough, all of them stood up and started chanting "Ludo! Ludo! Ludo!" I didn't understand at first, but then I realized it was a thank you. It was a fantastic feeling.
That match was not so pleasant. Alan Shearer scored a hat trick against me. He was such an annoying player, skilled and smart. He knew how to throw a goalkeeper off. Whenever there was a corner kick, he knew how to step on one's toe or grab one's balls.
He knew very well how to use his body, and which space to use. He was an amazing player, just incredible.
But there were many like him in my generation. With Arsenal, I knew Ian Wright must be covered at all times, and I didn't want Dennis Bergkamp to shoot his curve shots. Later, I always asked my defenders not to let Frank Lampard shoot.
I just hoped they wouldn't send it from afar. It was just uncatchable, seriously. Some players just have this gift. They shoot and the ball changes direction 10 times during its flight. You can perhaps block it but never catch it. And their teammates know so there are always five of them running to finish it no matter what.
I have known Frank since he was 15. That's when he arrived on our practice field for the first time. His dad was an assistant manager, and he and Harry Redknapp were brothers-in-law; one family. Anyway, little Frank arrived as a somewhat big, and actually fat kid.
What was he doing here?
I didn't see him for a year and he came back slim at 16. By age 17 he was at the top of his game during every practice. We had some better guys from his year who didn't get as much space and couldn't work on their careers as much. But Frank deserved it all. He was incredibly honest. What a hard worker! First to arrive, last to leave. He was always doing something extra. Sprints, free kicks. Practice after practice. Sometimes the assistant stayed with him, sometimes I was in the goal and he would shoot at me from a volley. He just worked hard and it showed. Anywhere on the field, he never gave up a single sprint, a single opportunity to strike.
Even this confirms to me that hard work is the most important thing in one's career. If you can work hard, you can achieve your goals or at least get very close. I repeat this to young goalkeepers all the time because I've seen it in myself and others.
Frank was another example.
"Two hours before the game," he said. I thought I misheard him. What do you mean, two hours before the game?
That's just how it was in England. No warm-up, no lunch together, meeting two hours before the game. At first, I felt stupid to be there even sooner but at the same time, I was incredibly nervous to make it on time in the London traffic.
Our preps were quite bizarre looking. In Baník Ostrava I had my ritual – focus on my own world, check out the pitch, change the spikes in my cleats with combination pliers, prepare two pairs of gloves and just focus on myself. It was nothing like that in West Ham.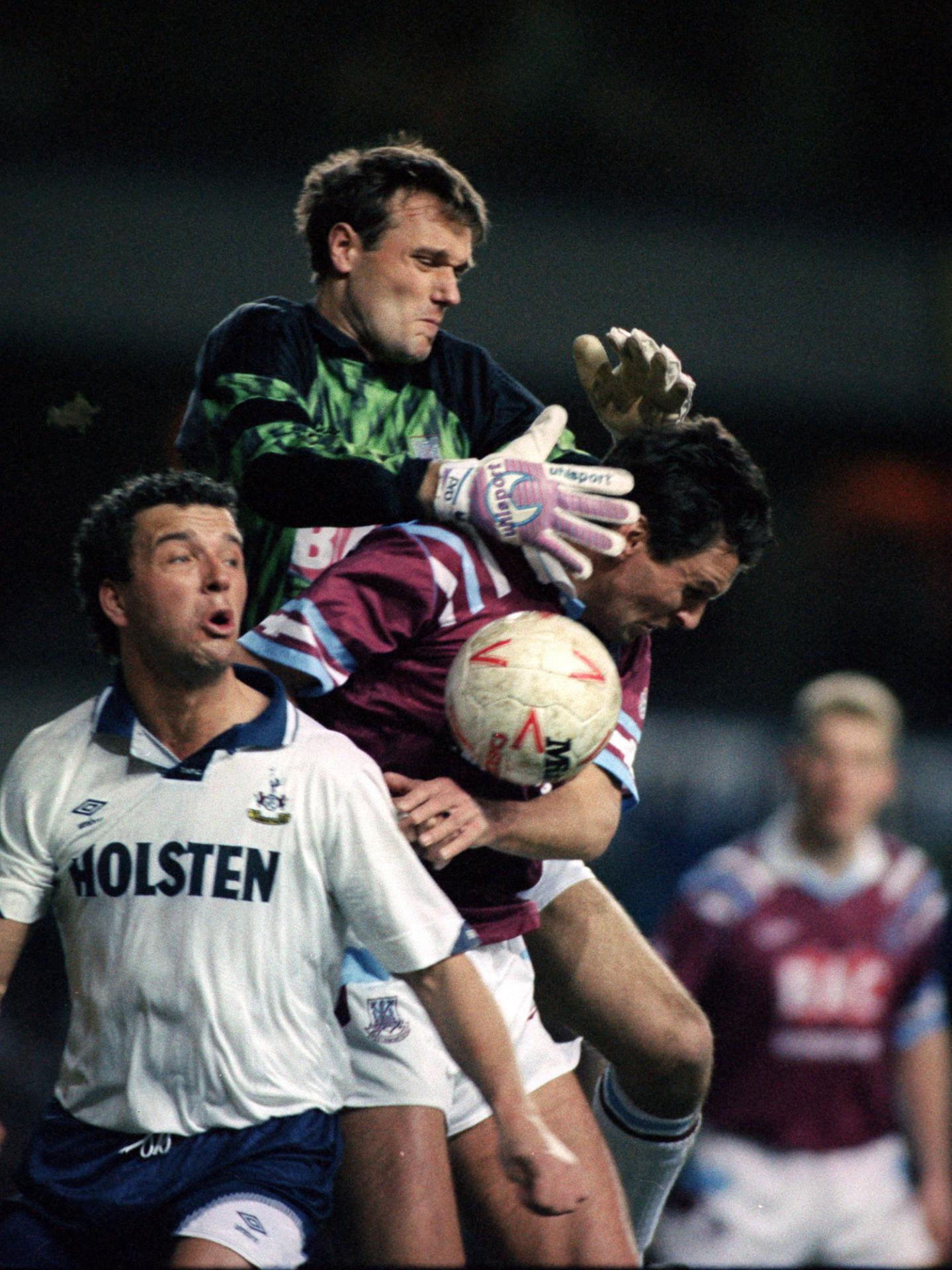 An hour before the match everyone was calm. Wandering along the corridors, the coach would come in to tell us we were there to play football and win. That was it. Nobody was stressed. Our mascot brought in some kids 30 minutes before the kick off and we would give away signatures.

Zero focus. I was shocked.

I wanted to go for a warm-up outside, on the pitch and they were looking at me like I was crazy. Why outside? Others were happy with this mini-room where they could stretch for a bit, put on their jersey and be ready. I didn't have any other goalkeeper so I had to beg others for one person who would go out with me to kick a few centres.

No one wanted to go. It was terrible, but I always succeeded in convincing some young guy; a substitute.
The English didn't understand what I was doing. We had a player, Julian Dicks, an incredible guy. I'd put a ball in front of him and he would shoot a 60 metres pass five centimetres above the ground right on someone's foot. He eventually made it to the national team, a tough guy, a treasure for a goalkeeper. Anyway, Julian had prepared himself a hot bubble bath half an hour before the start of the game. That was his warm-up. Until this day I can still see him – drying himself with a towel, putting on his gear and there he goes.
Over time, this all has changed. Foreign players and coaches were appearing all around the Isles and with them arrived team warm-ups. Not for Julian though. He'd always taken a bag of balls and started shooting, dribbling, juggling with the balls. I remember once, Harry Redknapp tried to force him to go for a dynamic warm-up with the rest of the team. He was walking, tried to bend over and touch the grass with his fingertips and pop – a torn thigh. The next time, he was again just fooling around with a ball.
It was different even after games. In Czechia, we were more old school. Once the game had ended, we'd go for a beer and talk about the game together as a team. That's what I was used to. But it was different on the Isles. I'd open a beer from a fridge, turn on the TV and try to fall asleep.
Sometimes I fell asleep immediately, sometimes it took some time. If I had allowed a stupid goal, I needed to let it out the next day. I'd arrange a practice with the coach and we would drill that particular situation for two hours straight. Until that bad feeling was gone.
Because you need to have faith in yourself. Block out all the fear. Never think about yourself or what might happen to you and go for the ball.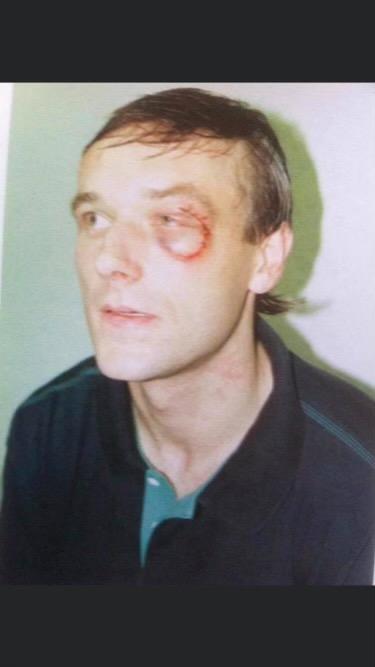 Your opponents don't think about this either. You cannot budge. You know you might get kicked but that doesn't change a thing. I remember Leeds with Brian Deane. I went to catch a center, got it and just saw his elbow with my peripheral vision. Right into my eye. He struck me right on my head and the pressure was enough for the skin around my orbital arch to rupture.

I laid on the ground, blood everywhere, but there were still 10 minutes until halftime. Our doctor put Vaseline on it, placed me back on the line and I just waited for a break. I got 12 stitches around my eye, and for the last 15 minutes of the game I could only see with the other one. We still tied 1-1.

We had a rematch after a couple of weeks. That's just how the draw worked out.

On the first corner kick of the match, Brian struck again. Boom! He broke my nose. That got me a little mad. "Are you insane?" I asked him. The biggest paradox is we bought him in later. They asked me if I had any problems with him. Well, I'd rather have him on my side than the opposite.
There were butchers. John Fashanu from Wimbledon. For five years, I'd felt him on my chest. He just simply wanted to break my ribs, not even hiding it. During a derby with Millwall we were instructed how to behave should the fans break the barriers, flood the pitch, and try to start a fight. Luckily, it never went that far.
That was England during the 90s.
I had to get used to new things in football but also in my personal life. It took me two years to become comfortable with my English. We didn't have any teachers back then. The club didn't give me a car either. A secretary had to lend me his and I ended up at court later because I only had a Czech driving license and thought it was enough.
My wife and son had to fight as well. Unlike us, he had become an Englishman. He finished a good school, adopted their behavioural patterns and he didn't even want to return to the Czech Republic. It was in him where we could see the biggest difference between growing up in a free country vs. in socialism.
It seemed I would end my player career on a golf course.
I was coming off knee surgery and I could see that West Ham and our coach Harry Redknapp wanted to rely on other players.
He'd shown me quite clearly. He simply ignored me. So I took care of myself. I'd have a workout in the gym during the mornings, then pack my stuff and go play golf for four hours. I'd play 18 holes, walk around for a bit, preparing for the end.
This had been going on for about two months until my former teammate, Iain Dowie called me right on hole number 10. "Ludo, wouldn't you like to go to me, to Queens Park Rangers? I need a goalkeeper, someone who can look after our young players."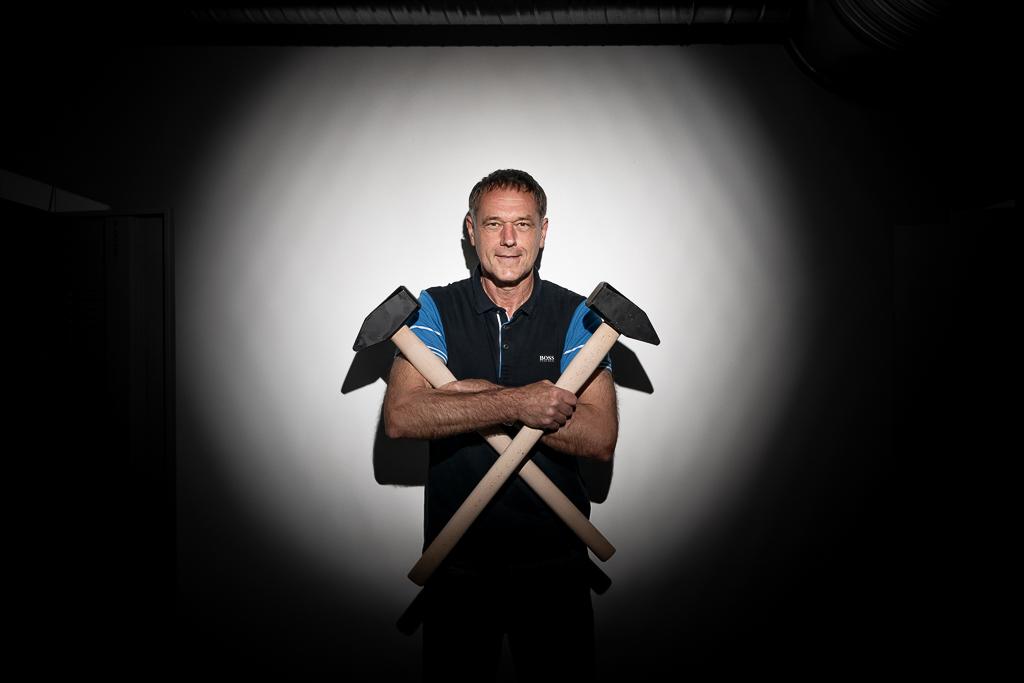 On hole number 10, my future was decided for another 10 years.
In QPR I still managed to catch my share of shots but most importantly, I started working with other goalkeepers. I started to invest my time in them, and it has become my newfound purpose. At the same time, this became my way back to West Ham.
The owner knew me, he needed a goalkeeper coach, and I was excited to return.
My first ward there was David James. He had been a number three on the national team. He was an incredible athlete, probably the best I ever had. he was strong and dynamic, but he struggled with focus at times and that led to dumb mistakes.
I have tried to help him and it has been a journey for both of us. I didn't start very well. I wanted to compete with him, show him that this old man can do whatever he can, some things maybe even better. We shot 10 shots at each other from 10 meters as hard as we could, and I caught more than him. He got angry and left. I realized my approach needed to be different.
He had to accept my thoughts as his own. I had to leave him hints but he had to figure it out on his own. Only then was he willing to fully commit, and he started getting better. Suddenly, he was even willing to accept the competition. He came up with an exercise in which I had to shoot 100 shots at him in series of 20. If I managed to score, we had to try again from the beginning. He pushed through and I often had to kick 200 shots.
He became number one on the national team, where he played for 56 games. It was a beautiful career, but for me, a hard nut to crack. Thanks to him, I realized that I couldn't be judging others based on myself; that I must approach each player according to his own abilities and personality.
I had amazing wards and every single one of them was different.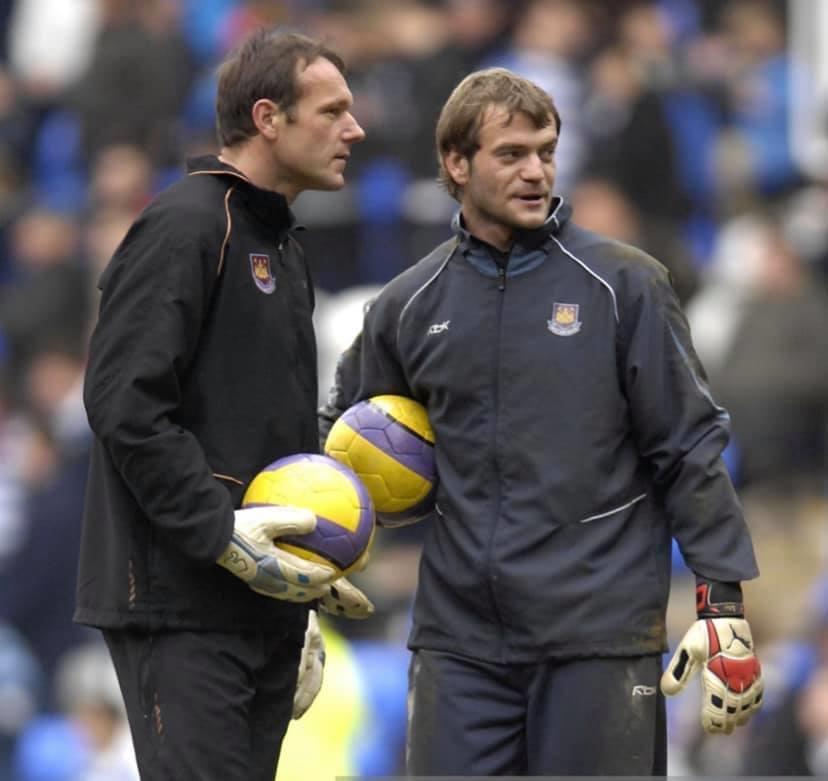 Irish national team player Roy Carroll was such a madman that our coach told me to not let him into the game. He was afraid that the guy would just injure someone, which was a fair point, but I couldn't keep Carroll away. The game was the thing he always looked forward to. He wouldn't even practice without this reward.

Robert Green was an amazing pupil. However, in the beginning, he made me incredibly sad. The boy's technique was so poor. He arrived to be a number two and it was my job to transform him into a number one. We started to work hard together, and he accepted it. I used to tie his hands with rubber bands so he would hold them in the correct position and I devised special exercises and tricks just for him. We completely reworked him.

In the end, even he became a goalkeeper for the English national team for 12 games.

Robert's number two was Jan Laštůvka for a while and those two were glued together with incredible companionship. At three in the morning, they'd send me a photo of them in a bar, drinking beer. The next day, I had super tough exercises ready for them. Not because they were out drinking. Because they didn't take me with them! It was a true joy to work with them.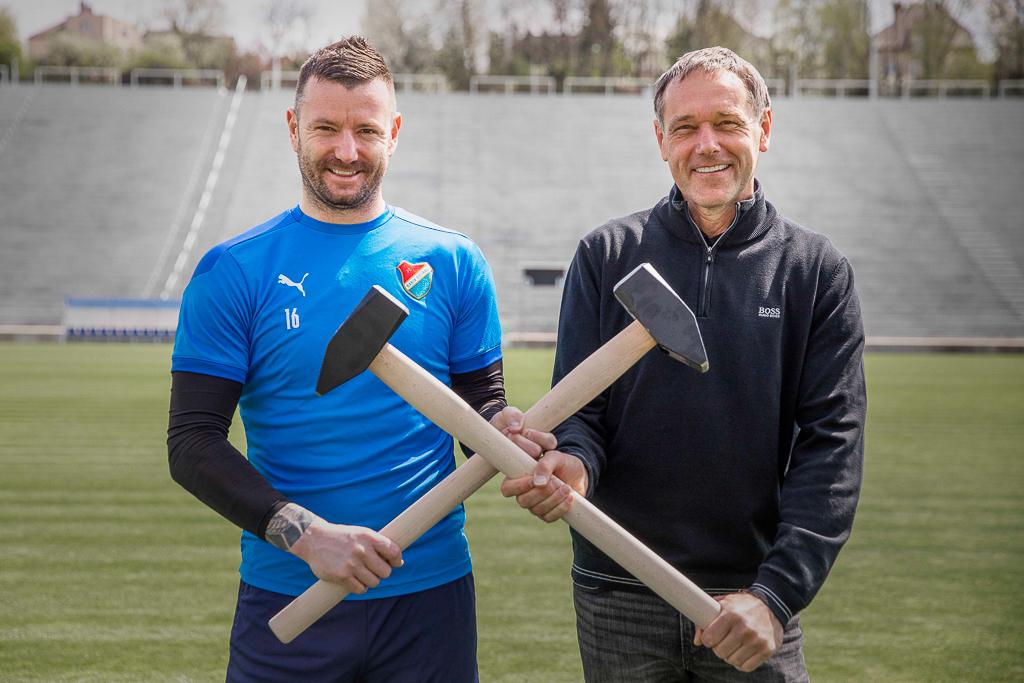 I think they enjoyed it as well and it meant a lot to Jan, for his future, even though he didn't get to play much over Robert. I have fond memories of Pavel Srniček as well. He spent a year with us, and he had a great character.
We returned to the Czech Republic because of my health, and we stayed, but the coaching part of my English journey is great to remember.
I believe many English fans know me better than the Czech ones. It might also be because after I left for West Ham that I was no longer number one on our national team. It's not a grudge I hold. That's just how it was.
For years, I was used to being number one no matter who played in front of me. All four players on defense were from Bohemians 1905 yet their keeper was my substitute. Whether it be Vladimír Borovička or Vladimír Hruška. However, coach Ježek had a different opinion. When the majority of the defense was from Sparta Praha, he wanted to have a goalkeeper from the same team.
I didn't mind and I respected Jan Stejskal either way. I still do.
There were no hard feelings when I went to Worlds in 1990 in Italy as number two. I had been a goalkeeper in the prep games with England in Wembley, which was a little gift from the coaches, and then at Worlds, I was ready for action, should I be needed.
I knew that Jan could see how it was. He could see at practice that I had the skills to be number one, but I didn't make a fuss because of it. There was no reason to. I was abroad, I was happy and I could enjoy the tournament with our party even in the assigned role.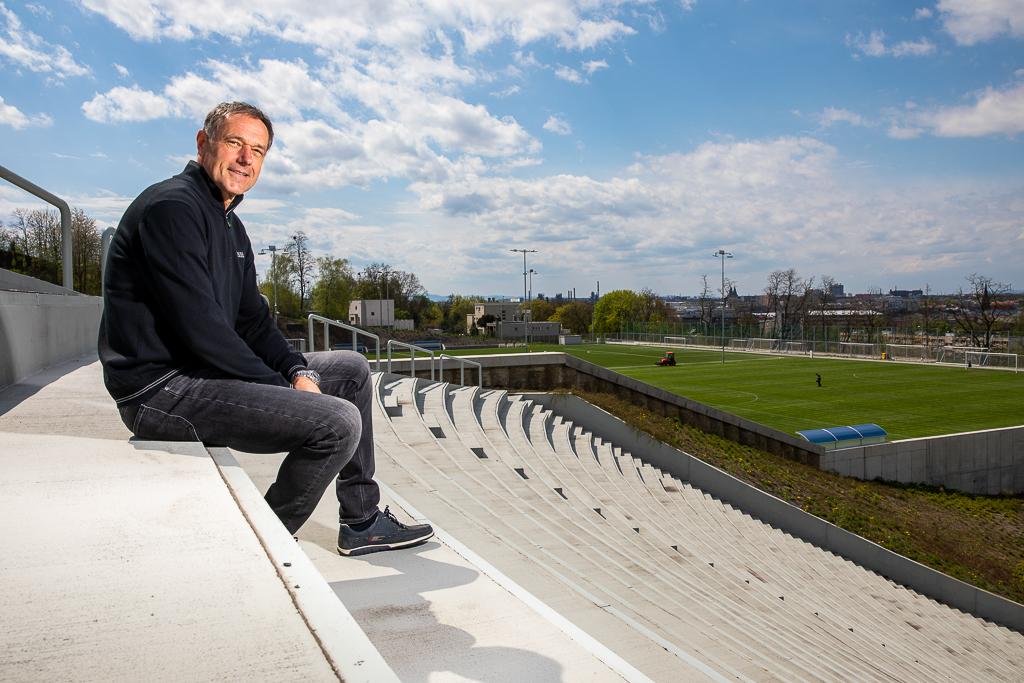 It was a different story in 1996 when the coaches wanted me for Euros in England. I had to refuse it. I didn't go to any qualification match, didn't play with the rest of the team at any event and it would just simply not be fair to be their goalkeeper. I thought others were more deserving.
I still wanted to help though so I went with the team as a consultant, and they wanted me to go. I paid for a room in a hotel next to theirs and helped with translating and organizing. Guys had practice and I was running laps around the pitch and here and there I worked out with František Chvalovský, then the chairman of the association. It was he who later moved me to the same hotel as the rest of the team as a thank you for my help there.
It ended up with me paying my own expenses.
Chvalovský had to quickly leave after the group stage and other officials handed it to me. I still remember how happy they were seeing the receptionist handing me the bill for the room and the food cooked by the team cook.
They didn't like me. These people were the sort who always disliked me for doing things by myself. Even after 1989 and the Velvet Revolution, we were still supposed to leave abroad through Pragosport and hand over 10 percent of our salary. I was the first one to refuse. I asked what I would get for my 10 percent and found out it would be nothing, so I didn't give them a thing and told others to do the same.
I guess, in their eyes, they had their revenge back in that hotel lobby.
I'm glad I managed to find a place I liked in football upon my return to Czechia. I didn't want to be an official. I don't like politics. Instead, I'm once again trying to help our young goalkeepers to fulfil their dream, just as my dreams were fulfilled in West Ham.
I'm glad I could be there to see the rise of Jiří Pavlenka or Tomáš Koubek.
I go around football stadiums, watch boys from the Sport Invest agency and try to support their growth. To some I recommend staying home, for others, we have arranged spots at Liverpool or Manchester United academies.
I enjoy that. I can show these kids the way, and give them some of my experience.
When they're willing to listen and sacrifice, they may open the door to England.
Jana Mensatorová, archive of Luděk Mikloško