Until they send me back home

"Tu sei pezzo di merda!"
This is a classic Italian phrase for beginners. It is used when you want to tell someone he is a piece of shit. I used the phrase to start a conversation with the sports director of Lazio Rome. And I continued.
"Coglione! Testa di cazzo!"
I'm too ashamed to translate this. You'd be better off not looking it up. I pulled all the insults from memory, one by one, surprised by how many that I knew and how easily I could use them, especially when I am the type of person who tries to get along well with everyone and behave politely; especially because Igli Tare was standing in front of me, a huge guy, an Albanian and a former striker with a great career.
It was about my transfer from Lazio. In the spring of 2013, I was 24 and in my fifth season at the club I became the top scorer in the European League. Many European clubs were interested in me. I could choose from several offers, but from the first moment, I wanted to go to England. Aston Villa had shown serious interest in me.
The President of Lazio is a well-known money-grubber and he is not afraid to take advantage of players who are willing to leave. The same thing happened to me. He cut me off, I suffered all summer and I spent the whole offseason training individually with four other guys while waiting for permission to transfer. They wanted more and more money for me, at one point even €10 million, which of course, back then, no one would pay. Negotiations were taking much longer than expected and I became nervous. For two months, Tare, the sports director, reassured me that everything would be resolved quickly. When the transfer window was almost over, Tare promised that this time he would intercede for me with the Lazio president to take the offer and let me go.
They had a meeting with the president and managers of Aston Villa and no deal was made. My agent was present at the meeting and told me the whole story. Tare was the reason why the deal was off; he wanted more money and compelled the president to refuse the conditions. Based on that, my agent advised me that if I still wanted to leave, I should confront Tare and let him know what I thought of his treachery.
"You have nothing to lose," my agent said. "Your contract is good for three more years and you are not part of the team anyway. Either way, they will send you away."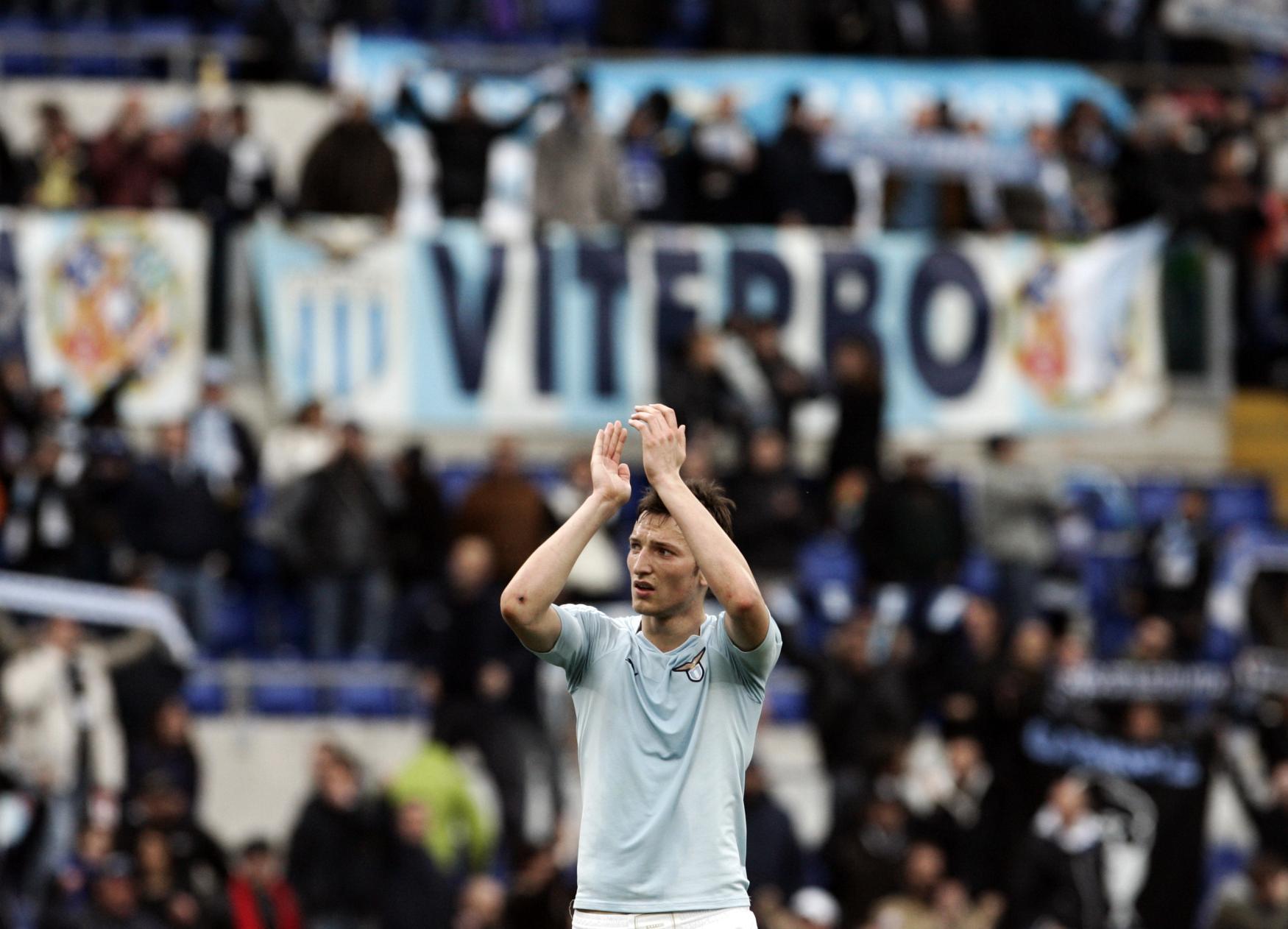 So I pushed myself beyond my comfort zone and went to kick my boss's ass. I ran into him in a garage outside of our training center. I took a deep breath and started swearing. I even told Tare that if I ever met him on a street and he needed help, I would tell him to go fuck himself. I have no idea where all of this came from and I still regret it until this day. Nevertheless, there was no time for a guilty conscience. Tare grabbed me by the throat and started yelling. "Who the hell do you think you are?" A piece of shit like me wouldn't dare to yell at him like that. A few junior players were passing by, pretending they weren't there.
Five minutes later, it was over. I went home and genuinely started to cry. I called my parents and told them that I screwed up and thanks to my agent's great advice, I had a fight with the club manager. The next morning, my phone rang, and I saw Tare's number. I had no intention of picking it up and hearing that my contract was over and that he would make sure that no club would ever take me in.
"Hello?" I said.
"Pack your stuff, you are leaving. The deal is done." he said.
Was he joking?
I will never understand how these things work and what caused the sudden change. I would never confront anyone in such a way again because I think that arguing and swearing only make things worse. Obviously, sometimes it is the only possible solution. Especially in Italy. The highlight of this story was a newspaper article where Tare wished me all the best with my new club and that in his eyes, I was a real professional.
It was unbelievable.
There were two days left until the transfer window closed and I was heading to Birmingham to join the most prestigious football league in the world. It took me a few seconds to realize that this was happening. Italian Serie A made me a great striker for international football, but now I finally felt complete. Tackles, a physical game, bruises, that was me. Here, I could finally unleash all my football skills. I wanted to play here!
For five months, I was living my football dream. Five months until Jan. 2, 2014 when I tried to get up on my feet during a team training after my teammate's slide tackle sent me to the ground.
I called him Mister. Of course, I used Mister until he asked me to stop calling him that. It was Pavel Nedvěd, our hero, who seemed like a fictional character. Two hours before we met during a doping test and talked like equals, Juventus fans, in a completely packed Olympic stadium in Turin, performed an incredible choreography to show him how much he meant for Juventus. It gave me goosebumps.
My first match in Lazio's starting lineup was at the same time as his last career match and it is impossible to describe all of the emotions that I experienced while entering the pitch. One thing stood out: When I saw Pavel next to me on the field, I realized that thanks to football anything is possible. Anything.
A boy from a small Czech village, who grinded it out, left a deep mark in the hearts of all those people. If he pulled it off, why couldn't I? That thought made me work even harder.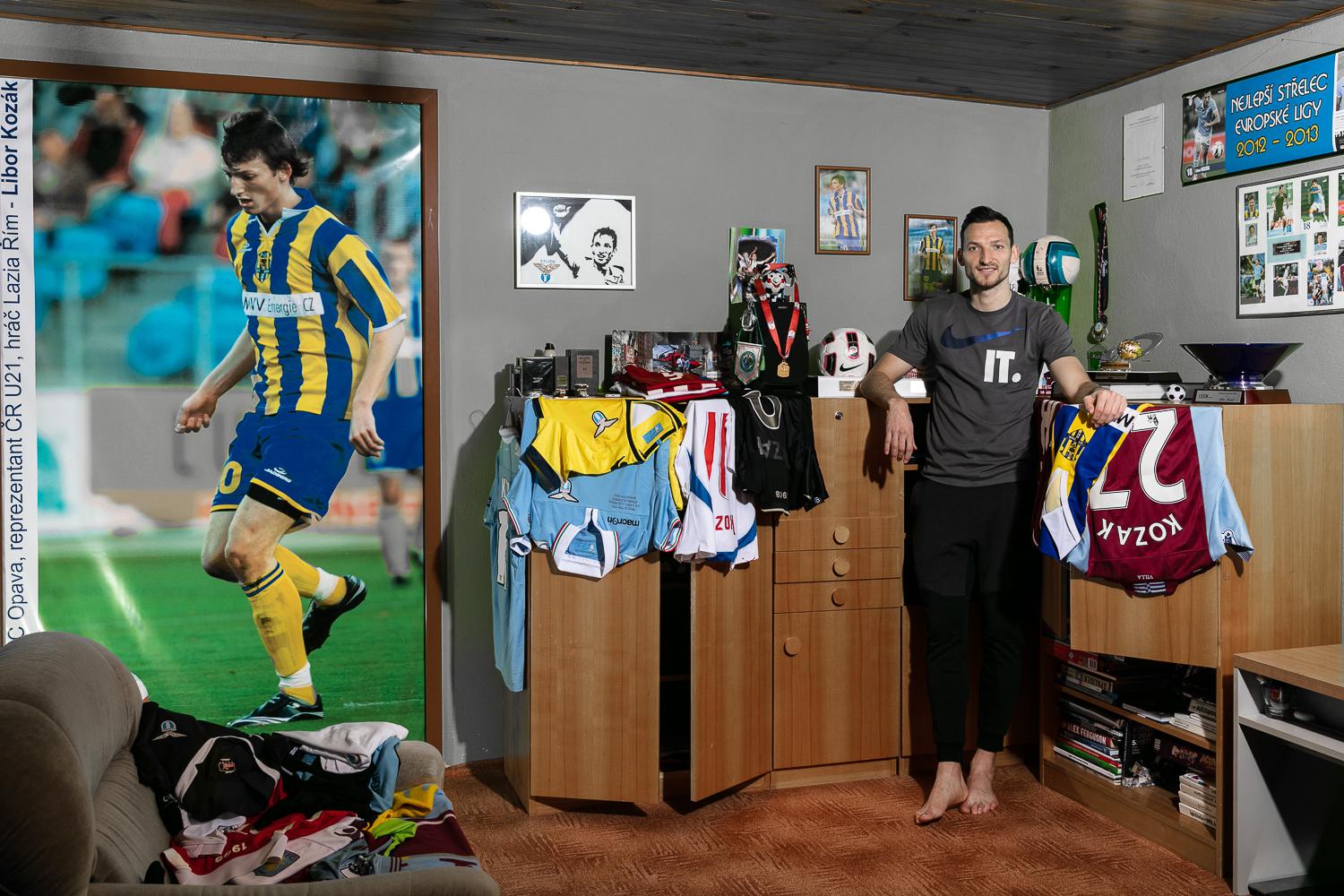 We lost 2-0, but I felt that I played well. We only slightly disagreed with coach Rossi on solving one situation from the first half. When I was approaching the goal from the side, the ball bounced, and I tried to kick the ball over the Juventus goalkeeping legend Gigi Buffon. The ball flew too high and I missed. During halftime, when I entered the locker room, Rossi grabbed me by the throat – this must be a popular communication technique in Italy – and yelled at me, 'Who the hell do you think you are trying to outsmart Buffon like this when you are only 19 years old?' He was very angry at me, but if it happened again, I would do the same thing. In that situation, it was the best solution.
After the following season, which I spent playing for a second division team Brescia and successfully advanced to Serie A, I made it back to the Lazio lineup and great times were ahead of me. I played often, scored goals, we advanced to the European league three times in a row and I felt that whatever decision I made was the right decision. I was on top of the world, season after season, I rose higher and higher.
From the age of 17, when I found myself as a teenager playing in the Opava A team, and since my first match in Žižkov, I scored goals in every match. I had been doing well. We played at the top of the second division at the time and I realized that my childhood dream of making a living out of football might really work out. At school, I was quite comfortable because the teachers were football fans, they went to see my matches and they were nice to me. It's one of the reasons why I probably managed to finish my high school diploma before I went to Italy. Without the diploma, my parents wouldn't have let me leave.
When I arrived in Rome in my tuned Skoda Fabia with black glass, cast wheels and a wing, I could never imagine that there could be bad things in life. All felt right, even though the coach of Lazio, after a first training camp, told me that I was not ready for Serie A and he sent me to play Primavera, a youth competition. I didn't play there for the first half of the year either.
On the A team there was at least David Rozehnal who helped me in the beginning, but here in Primavera I was alone, and the other boys saw me as an intruder. They didn't pass me the ball during the training sessions and they shouted at me. At first, I had KOZAC written on my jersey; people didn't even know my name. What did I expect? I was a boy from the second Czech division, an absolute loser. Who cared that I scored a few goals for Opava?
In the end, it was the best learning experience I could have had.
At first, I spent evenings wondering if I should go back; if this was all worth it. But I concluded that I couldn't get everything right away; that this was a big step and I needed to get used to it. I overcame my doubts with the realization that I could not go back home feeling like a loser. I was determined to do whatever it took to push through it.
"Be patient and you'll see. You will leave only when they throw you in a car and send you home," I told myself.
It almost happened, because at the end of the year my agent called me and said that if I wouldn't start playing at least in the Primavera league, Lazio would terminate the contract with me in January. I accepted the news, I realized that if it was going to turn out that way, it would be for the best, so I didn't even feel pressure. Soon after, they started to let me play, I scored my first goals and by the end of April I found myself on the A-team.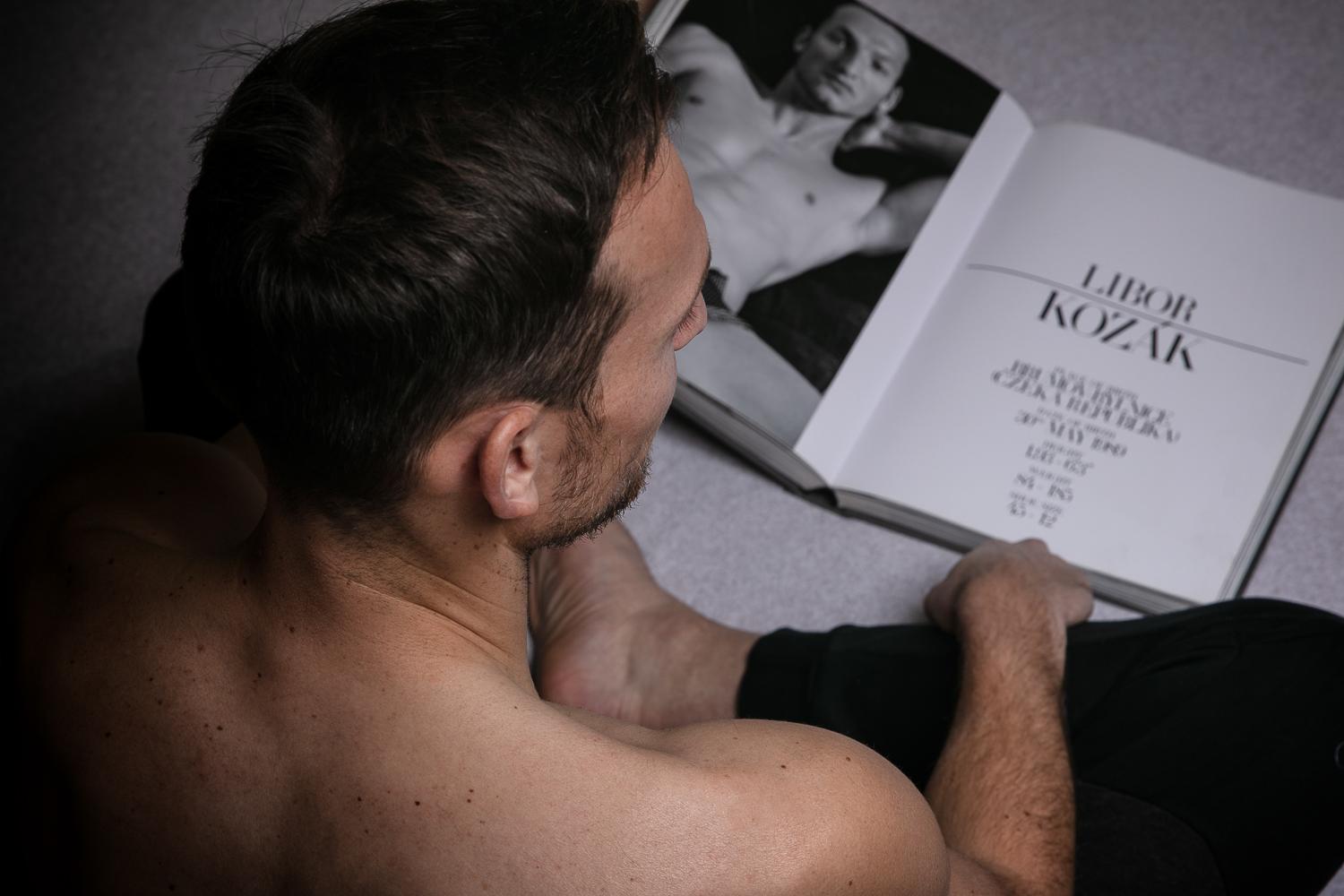 The first time, I played just a few last minutes against Inter at San Siro, one of the most famous stadiums in the world. It was an evening game; the stadium was packed, and it felt like the person in my jersey wasn't even me. I ran, kicked the ball, did things I knew I could do, but it was like watching everything distanced from reality. I felt empty-headed and my body was disconnected.
This is how it really started, but as the months and years passed, I was sitting in the national team locker room during halftime of a qualifying match in Italy when I realized that I had just scored a goal against Buffon. Yeah, I really did it! This is what I've always wanted. I wanted to be famous thanks to football. I wanted the media and people to talk about me. I wanted all of the focus.
During that time, someone always called me to talk to me and tell me how great I was and I had the feeling that whatever I set my mind to do, I would be successful, and it would never be otherwise. I felt extremely important.
Fortunately, I also had my loved ones around me, who were always able to bring me back to reality. I'm a village boy from a great family, so those who always thought well of me didn't let me keep my head in the clouds. I still had my silly moments. In Lazio, I first got a youth contract, and because the club sent a paycheck every three months, I started by borrowing money from a manager to pay the rent. As soon as I made it to the A-team, my salary increased significantly. As soon as I scored a few goals in the Serie A, I went to buy a new Porsche Cayenne as a reward, the latest model of course. Things went well for a while and I could afford it, so I bought a new car… I called my agent on the way home to tell him the news and he immediately yelled at me and told me I was crazy. He told me that if I drove the car next day to the stadium, I was stupid.
My joy was immediately gone, and I realized that it was indeed too soon. So I borrowed a Fiat 500 in a car rental and drove the Fiat 500 until the end of the season. I explained to everyone that it was only temporary before I could afford to buy a new car.
I'm glad that I've always had people around me who were able to bring me back to reality. At the same time, from a football point of view, I had no reason to doubt myself, my career kept going forward. Everything was great. Everything was working.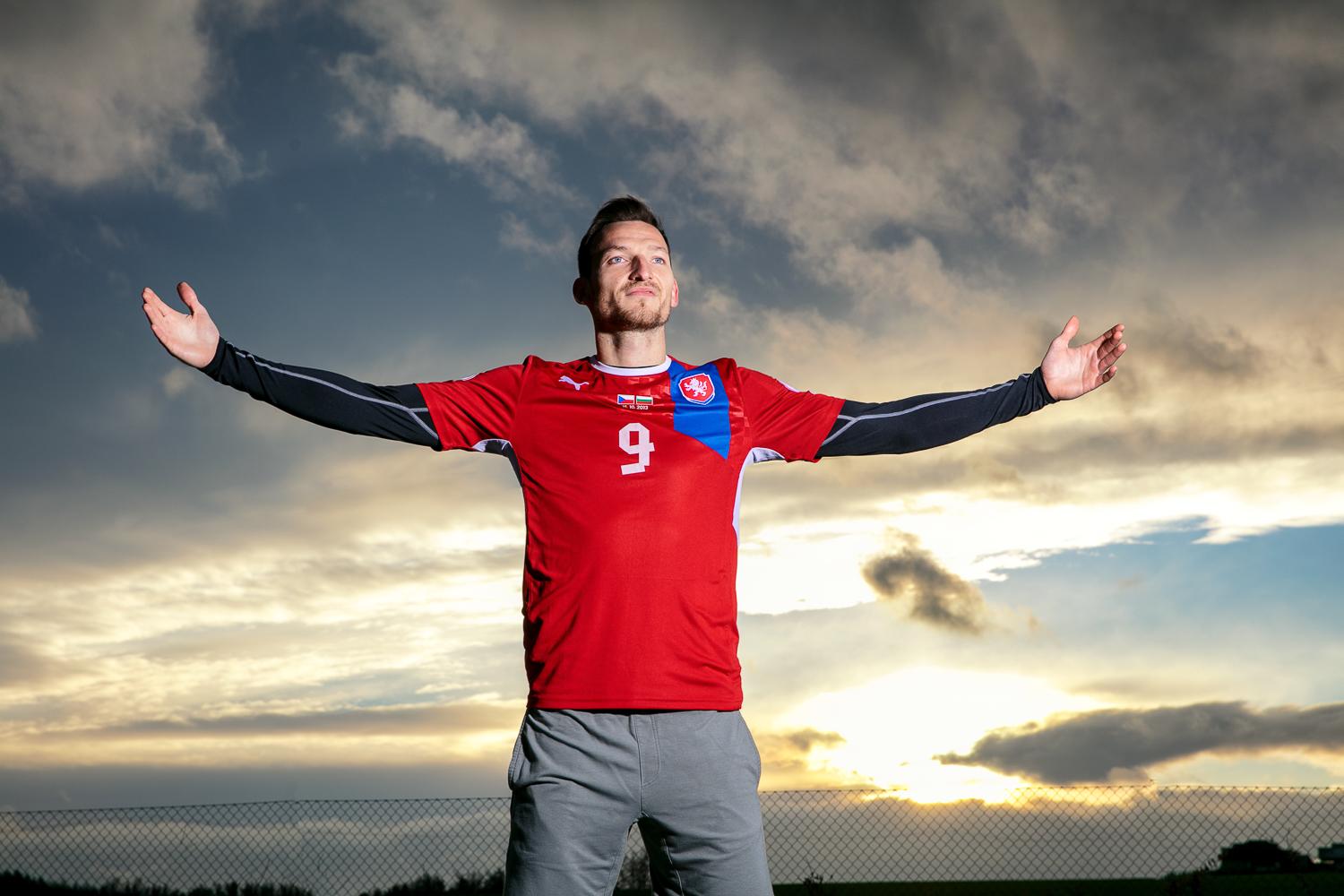 At the time, I must admit, I didn't understand how injuries could hold someone back.
In football, you constantly see players around you with health problems. On every club, there were guys who hadn't played for six months or more. We had some in Lazio as well, but I acted like I didn't see them. I didn't want to admit that there was such a thing as a long-term injury and that it might happen to me. After all, I had been the toughest among my peers since I was a child. I cannot recall ever missing a training session for a long period. I had a sprained ankle a couple of times. Sometimes, I missed a week, but I had never been out for a long time. Not at all.
I didn't even go to the masseurs in Lazio, I didn't feel the need to massage something sore before the matches, I didn't use kinesio taping. I perceived my teammates, who spent a lot of time in the physio rooms, more as pretenders. They seemed weak to me and every little tackle would send them off the pitch on a stretcher. If something hurt, I braced myself. My body was built for it. I could take everything.
I always played hard and without undue respect. However, in Italy, I realized that I was yelling at someone during a match, who I was just a few months ago admiring on TV. This was how I learned to earn respect from players on the field. In my first whole season in Lazio, it caused me a lot of trouble.
Against AC Milan, I managed to send two players to the hospital. First Bonera, who I hit with my elbow and he came off with a blow to his cheek. Then his substitute Legrottaglie, a veteran who went to a duel with his head down and I wanted to play with my foot. I hit his eyebrows and he suffered a head injury. There was blood everywhere. His whole team yelled at me, my teammates wanted to protect me, it was a heated situation. I felt bad too; I did not want to hurt anyone.
And then a furious Ibra approached me. He hit me, and I literally pissed my pants at that moment. Everyone knows Zlatan's reputation and his wild personality. I'm tall myself, but he seemed about three meters tall at the moment. I just waited to see if he would cut me in half or eat me.
He just grabbed me, looked at me and said, "Young man, calm down."
We changed jerseys after the match and he even praised me for playing well. Adriano Galliani, AC's longtime director, had a different opinion. He told the media that Kozák should go to jail for his fierce tackles and all referees were after me. I suffered in the following matches. As soon as I approached someone, a whistle sounded. Perhaps my every faceoff resulted in a foul according to the referees.
Everyone saw it. Lazio officially stated that the referees would ruin my career like this, and fans protested, but it was useless. Galliani's influence was greater. On the phone, I told my agent that I couldn't play like this, and he didn't have anything to say, because it was so obvious. This was also one of the reasons why I played much better in the European League and why I wanted to leave Italy sooner rather than later.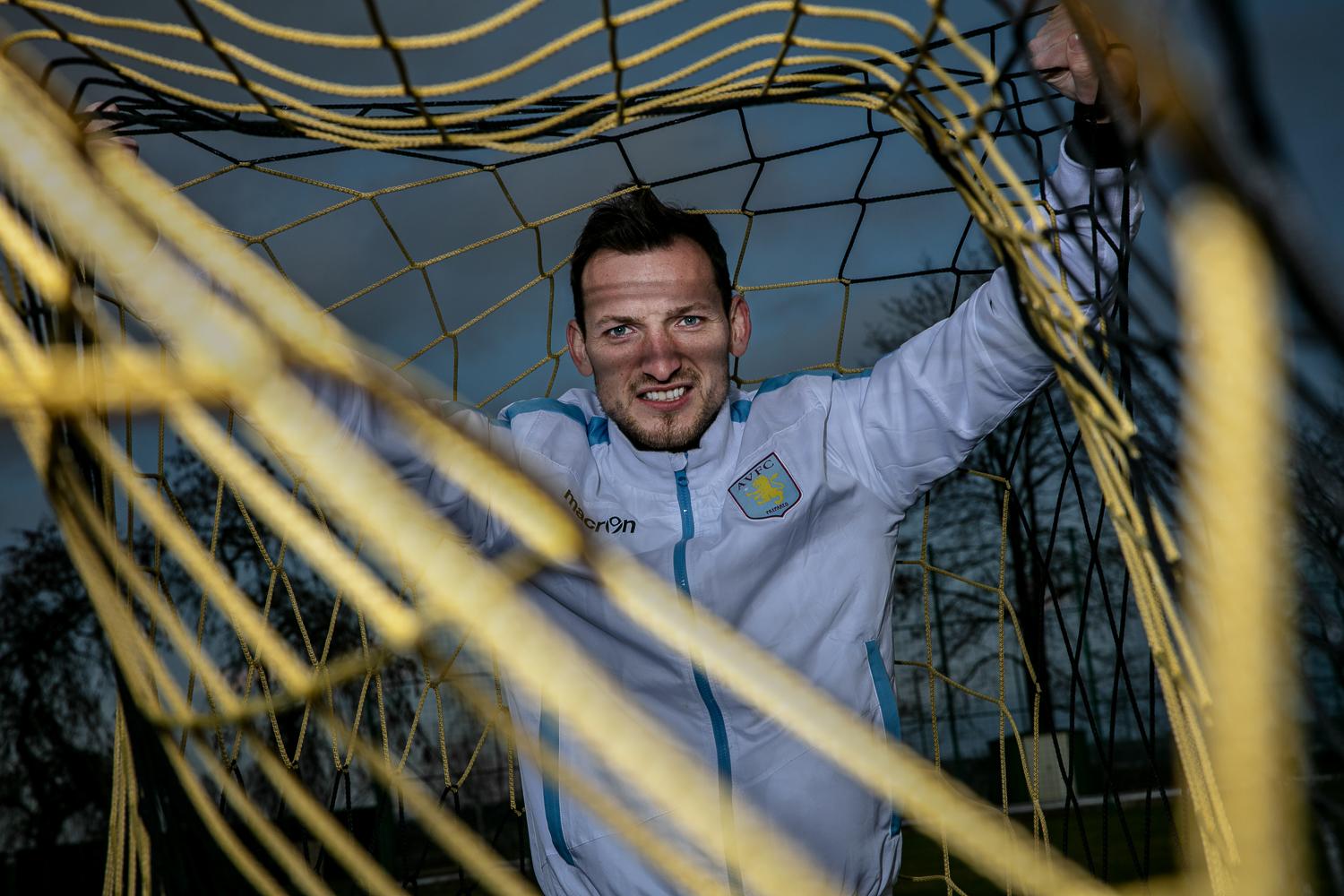 Clubs from Germany and Russia were interested in my skills, but I was attracted to England. Even my agent saw it that way. He didn't tell me to go where I would get the most lucrative contract, but, he told me that I still had a lot to prove to show that I was a top striker. As soon as Aston Villa called, we immediately agreed. From June, a month after the end of the season, I was determined to play there and I didn't even want to know about the other offers.
When I finally showed up in England, it was as if someone had untied my legs. Referees didn't blow the whistle for a foul against me, I could tackle my opponents as hard as I wanted, and they were happy to tackle me back, and I was very excited. I knew that if I proved myself in this league, all my football dreams could become reality. It was a ride from the very first training sessions. I felt appreciated at the club. Three days after my arrival, they let me play a match with Newcastle. The next round, we won in Norwich and I scored the only goal of the match.
While I was building respect in Italy, here I arrived already respected. When I shouted for the ball, I knew they would pass it to me. I wasn't afraid to express myself in the locker room. I knew what I could and couldn't do. I was just getting used to the language. Not that I didn't know the basics of English, but the coach was Irish, and when he yelled at someone, I always understood "fucking" and "fucking shit," from which I could deduce that something was wrong even though I didn't know what. Fortunately, he didn't want much from me. He told me not to chase the ball much and to score goals.
This was also a huge change, because Italian football is based on an incredible number of tactical instructions. There used to be training where we practiced the details of the defense for two hours, and I, as an attacker, also had to know exactly where and how to defend. In England, on the contrary, I received only one tactical instruction: "Score goals."
This football style suited me. I enjoyed it, I lived in the present and I worked my ass off because I was convinced that if I kept doing what I had done so far, nothing could slow me down.
On New Year's Day 2014, we played in Sunderland. After a lonely New Year's Eve at the hotel, I didn't get on the field and therefore the next day I had to attend a training session with others who didn't play or just substituted for a while. It was a chilly day with a light drizzle. It was awful weather, a classic winter in England. At the end of the training, we played six-on-six on a small space as usual. In England, even in such a game, all players take it seriously, but they also want to have fun: Pass the ball quickly, try a few tricks. Most importantly, the stakes are low.
Ciaran Clark, a defensive player with Irish roots who hadn't even been on the bench the day before, kept showing his anger. Maybe that was the reason why I received a sliding tackle when I was stopping the ball. He hit me right on the shin with an intensity that would have surprised me even in a match. It sounded like a breaking branch; other guys told me later. However, I didn't realize that the second I fell down, I heard something.
It hurt, but I immediately thought I should stand up. I'm the one who always gets up. Okay, I'm going to stand up now. My legs buckled under me and I fell over. I couldn't feel my right leg, there was no strength at all. I fell again and looked at my leg in shock. The only thing I saw was a big bump. I laid down on the grass trying to calm down. Streams of thought were going through my brain, and I felt empty. I was the last one to realize what had really happened. Three teammates even disappeared into the locker room because they felt sick after seeing my shin.
The others tried to help. Masseurs gave me nitrous gas to help me breathe and to avoid shock and they took me to a physio room. People around me were rushing here and there. It was obvious how nervous and hectic they were, and I was kind of lethargic. Everything seemed normal to me. I just laid there waiting for the doctor to arrive. It didn't look good, the doctor told me. It was surely broken and that the ambulance was on its way, soI made a call to my dad.
"Hi dad. Everything is alright. I just broke my leg," I told him
In the ambulance, I started to realize the seriousness of the situation. The whole incident started to unfold in detail. I felt more and more pressure on my chest and it was harder to breathe. Fear flooded me. Not from the pain, it wasn't even noticeable, but rather from the context that I was now realizing. I imagined what it meant and what could happen. It even occurred to me that I might lose a leg.
At the hospital, they didn't examine me for long. They immediately discovered a broken shin and calf bone. The next morning, I underwent surgery. At that moment, I was only interested in who would operate on me since the most important piece of information was how fast I would recover. The doctor tried to calm me down and said that I would get a top surgeon who had already done several similar surgeries.
The first couple of days after the surgery were the most difficult. I didn't even have a plaster, just a bandage on my knee and a hole under it, through which they installed a stick in my leg, but now it hurt like hell. I was distracted by hundreds of phone calls. Lot of people called, including the Lazio president or Mr. Bílek, the national team coach, and Mr. Pelta, the head of the Czech football association. They reassured me that they would wait for me; that I would be fine in half a year.
For me, who had never been to the hospital before, everything was new. My girlfriend had to take care of me like I was a baby. I couldn't even go to the toilet without help, so she used to pass me a vase so I could pee in my bed. I felt so terribly ashamed. At the same time, I did not drown in self-pity. I got used to the fact that everything worked out for me, and I didn't accept that this would be a significant complication. I would just use crutches for a while, which is a nuisance, but I'd be back soon, then I'd grind and everything would work out well. Many guys around me were injured and they were gone for a long time due to torn ligaments in their knees, but they came back, too. Everything would be fine.
On top of that, former midfielder Stilijan Petrov was part of the coaching staff at Aston Villa, and he also broke his leg during his career. We got along from the first moment after my arrival, but now I realized even more how great a person he was. He helped me a lot, setting an example for me, because after the fracture he was able to return in five months due to a positive attitude. He gave me tremendous strength just by being honest with me. He told me that this season was over for me, but I would be ready for the offseason. It would give me enough time to prepare for a new season and I'd be stronger and faster than ever before; excited and more balanced.
I believed it. I was just a little nervous about the X-rays I kept seeing every month during a checkup.
"Is this okay?" I asked the doctor each time, when I saw with my layman's eye how the shin bone was gradually healing, but there was still an obvious white spot on the calf bone.
"Sure, it will heal later," he told me. After several similar answers, he even added that I didn't need a calf bone for football.
I don't need a calf bone, eh? What the hell?
I called the Italian doctors from Lazio for advice, and they confirmed that I actually needed a calf bone, but that it was really enough if the calf bone heals only a little, and that it could sometimes take longer.
Soon after they pulled out the stick that held the bones in place, I was able to slowly start running and training. But my calf still hurt. The doctor urged me to overcome it, to make it go away. Two months later, I announced that I was not faking the pain; that it really was unbearable. It was already August, and the league was starting.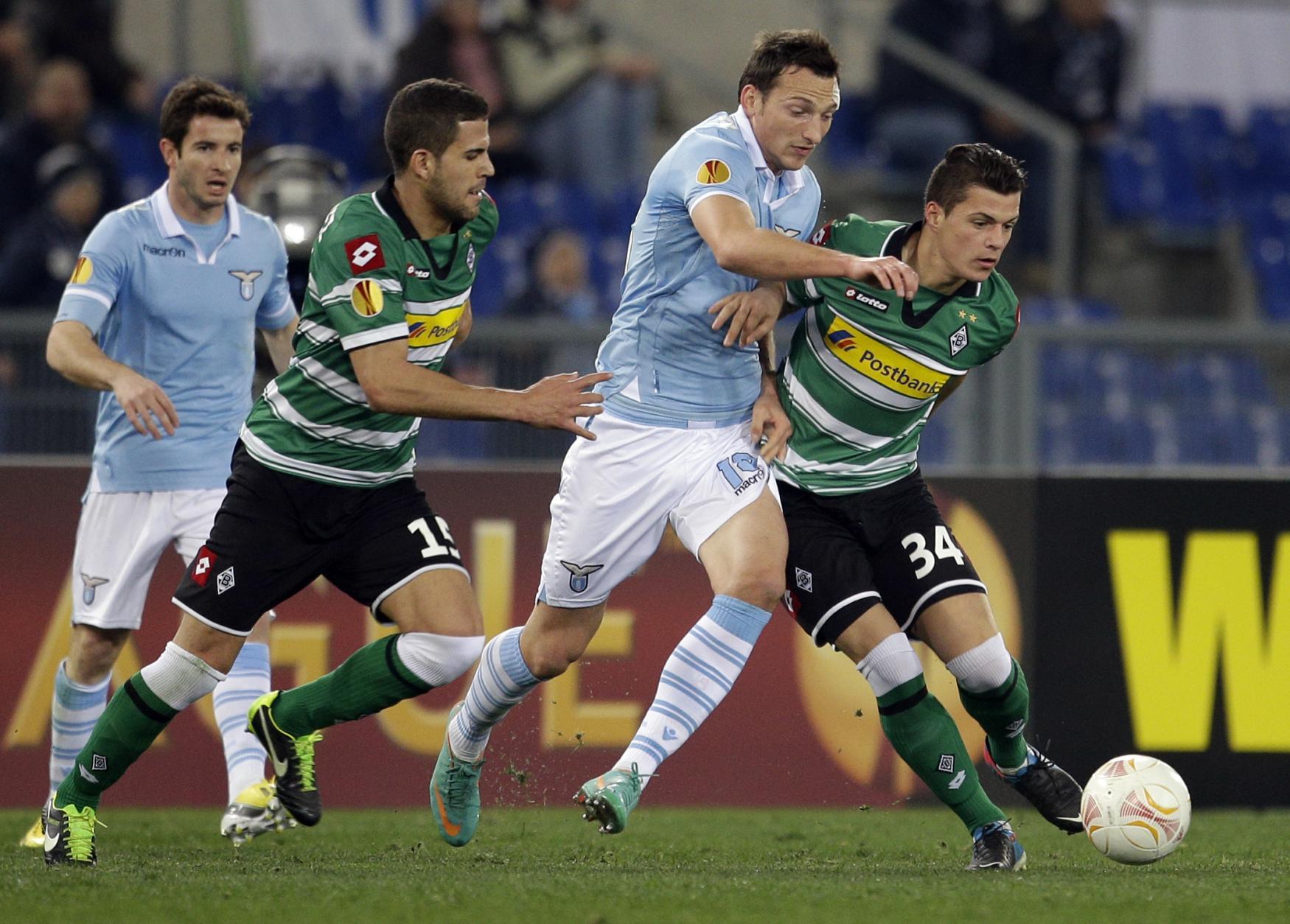 The X-ray showed the same image as before, and this time the doctor said, we must operate again. I couldn't control myself and I raised my voice.
He repeatedly reassured me for half a year, month after month, that everything was fine, and suddenly he wanted to operate on me again? I yelled at him, our club doctor, who was there with me, yelled at him, and as soon as we left, I yelled at our doctor who had been entrusted to operate on me. Then he admitted that the doctor wasn't even their surgeon. He was an ordinary doctor. Since my case was so urgent, they picked whoever was available.
I was told that he had already operated on some athletes.
"Why? I thought. "Why couldn't you take me to a clinic in London? Or bring someone here?"
They couldn't. They simply picked the first orthopedist available. I wouldn't expect such a treatment to happen with a Premier League club. That they didn't even have a specialist who could fix a broken leg was shocking.
This time, it was my agent who yelled at the Aston Villa management for underestimating my treatment. He then announced that he was taking me to Italy for the second surgery. And that we would not cover even one Euro; everything would be paid by Aston Villa. This was indeed the case, because it was so obvious to everyone who had made the mistake. They felt bad as well. They even terminated their cooperation with the hospital.
In Italy, Dr. Castellacci performed the surgery. He is also in charge of the local national team. First, he asked about the surgery procedure in England. He stared at me as soon as I told him they had put me to sleep twice, the second time only to take out the screws which took approximately five minutes. He didn't even understand how they could not deal with something as obvious as my case for six months.
In order not to give my body another punch in the form of a third general anesthesia in such a short time, he only gave me local anesthetics during the surgery. I laid down in the operating room, watching the giant light above me, and as they operated on me, I heard a hammer and a saw somewhere close to my feet. It was as if someone was fixing a shelf somewhere close. When it was all over, Dr. Castellacci told me that the calf bone was completely dead, and they had to cut off the ends around the fracture because they would no longer stick together.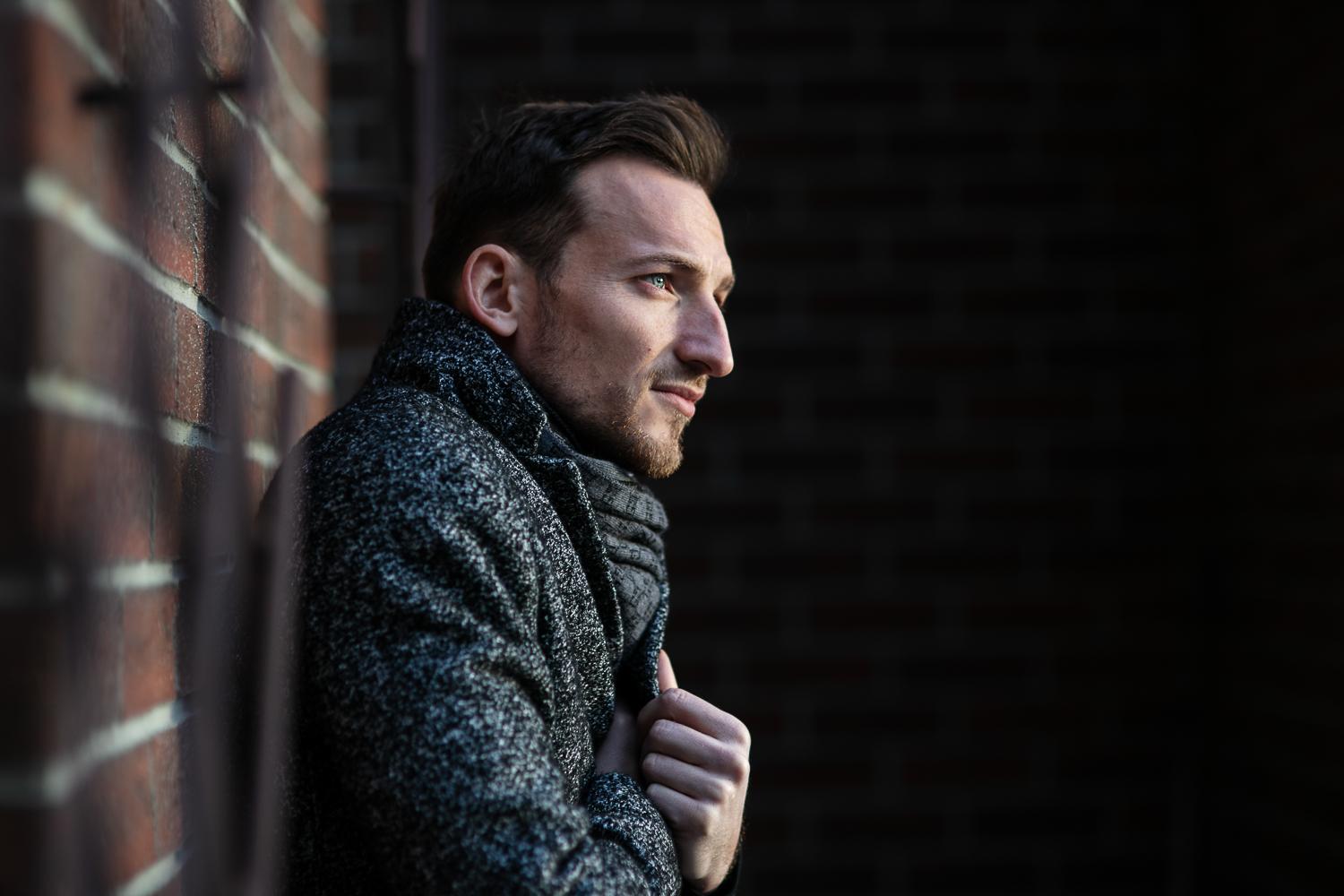 Even then, I didn't collapse. I admitted that it would take longer than expected, but the fight would go on. They operated on me in October and I targeted the next summer for my comeback. It would be a year and a half after the injury, I would start my training and it would be fine. I wasn't even worried about my spot on the team. I still had a contract and I felt like they were waiting for me. I believed that I would get another chance after my return.
In May, I was already running with the team, nothing hurt me and after a long time I felt like a football player again. When I finally kicked the ball hard for the first time, it flew exactly where I wanted. I was really looking forward to showing how excited I was to be on the field again.
And then my back started to hurt. Then the hamstring muscle. Gradually, perhaps all the parts of my body started to hurt as I reminded them that they belonged to a professional athlete. I was given injections for pain and I had to decrease my training intensity.
However, I couldn't stand the idea of just jogging two days a week after a year and half of training absence. They tried to slow me down. I actually slowed down for a while, but I couldn't hold back as much as I should have. Another reason why I hurt is that I probably overloaded certain muscles in my other leg, which caused an overuse injury.
Ciaran Clark visited me at the hospital right after my first surgery to apologize. But I could not accept it. I didn't want to see him; I didn't pay attention to him. He must have felt bad about it, his family even sent me a letter, but I just couldn't accept it. Somewhere inside me, I felt like I'd never accept what he did to me. It didn't make sense to me. He had played football since he was a child and he knew exactly what he could cause with such a dirty foul. It was one slide tackle for him. For me, it took away a piece of my life when I couldn't do what I loved and be who I am. At least he understood my feelings quickly and hasn't bothered me since. We have never talked again, we didn't even say "hello", even though we were on the same team for another year and a half.
It was strange to meet him in the locker room. I ignored him. I couldn't look him in the eye, but I always felt his presence, and it drove me mad. Not to mention situations when we faced each other during training exercises, either on the same team or against each other.
He plays in Newcastle today, and whenever I come across him somewhere, even just his name in the lineup, I still get angry at him. Even now, when I talk about it, I'm still upset. Terribly upset.
Maybe if I would forgive him, it would help me mentally, but I can't accept something as incomprehensible as his foul play during practice. How can someone break a teammate's leg during training?
Of course, when I was with the team again, I wanted to pay him back; to hurt him. There were a lot of opportunities. But I knew it would be against my values. And most importantly, it wouldn't solve anything. I wouldn't be able to go back to the locker room and face my teammates anymore. So I avoided him whenever I could, and I dealt with my own struggles. My goal was to get back in shape as soon as possible.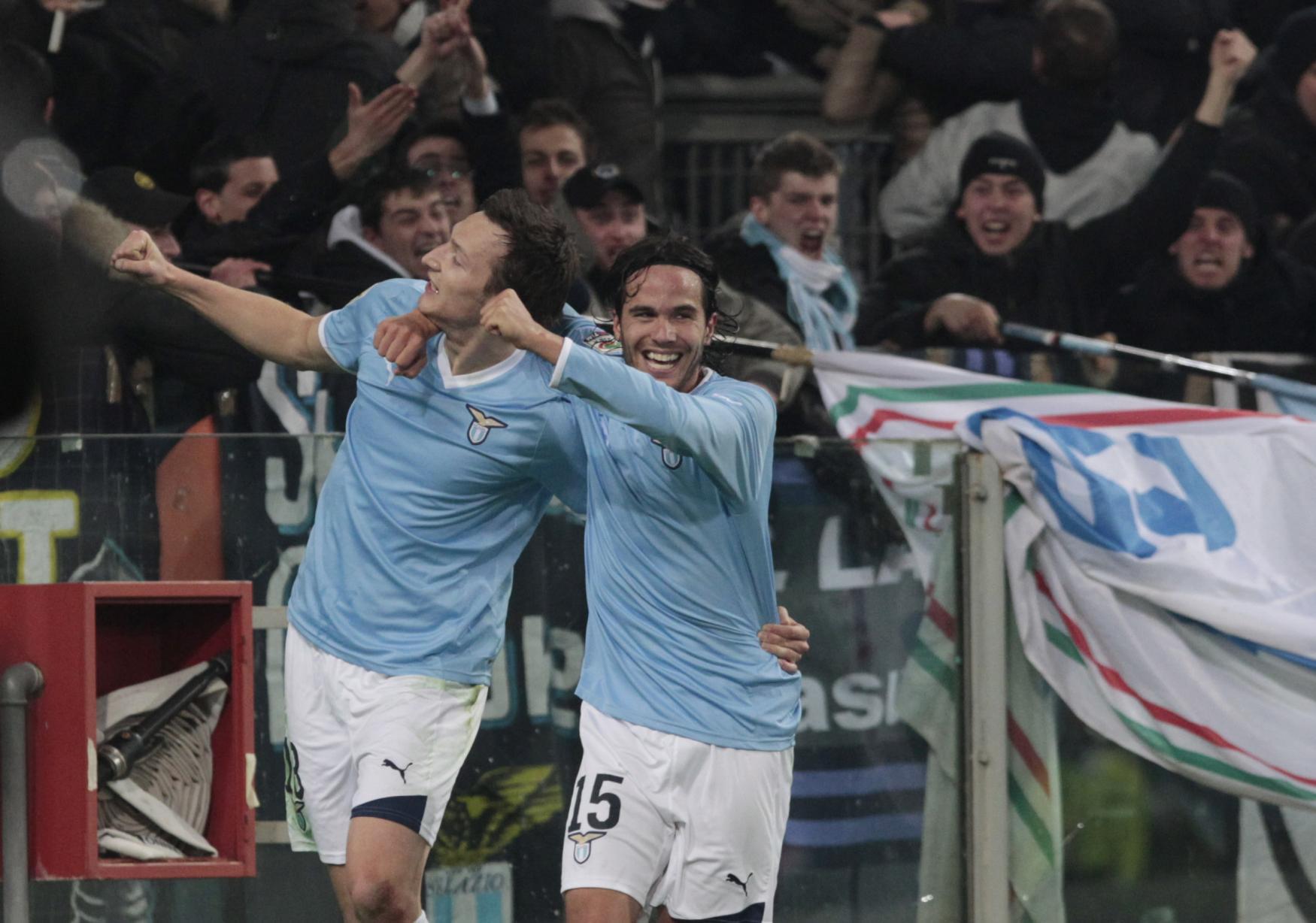 I had a great offseason after my return, and I was even the best scorer in the team. I was very determined and full of energy and excitement to be back. However, the league started, and the new coach didn't even let me travel to matches. On top of that, they bought another tall striker.
The team played terribly. We were desperate, the last team in the table and in December came a new coach, Frenchman Remi Garde. After a week of training, he called me into his office to tell me that he didn't want me to train with the team, that I didn't have the necessary qualities to be part of the squad. I joined the second team, but I was fine. A transfer window was approaching, and my agent called me to tell me that Celtic Glasgow or German Mainz wanted me.
I wasn't afraid that I wouldn't play somewhere soon enough, so I did my best in training. I even asked for a vacation during the Christmas holiday to visit my family in the Czech Republic since I wasn't playing anyway. The management let me go without hesitation, but when I returned, the coach asked me to join the first team again. Three days later, I was back in the Premier League. In the first match, I played the last fifteen minutes, but the next match I was already in the starting lineup. I didn't score a goal, but we won for the first time in 19 matches and I played well. The coach then praised me in the newspaper.
A few days earlier, I wasn't good enough for him to be part of the team. This was once again, the strange logic of the football world. When he was asked why he didn't let me play earlier, he replied that he was constantly watching my improvement in training. In fact, he didn't see me at all. I was with the second team the whole time.
I played regularly in the starting lineup. Mr. Vrba, the new national team coach, called me to let me know that he knew about my current form and wanted me to join the national team for the upcoming European Championships. At the same time, I agreed with Genoa on my return to Italy. But Aston Villa didn't let me go. They said that I was a critical part of the team.
Why not. After all, I'm here already settled, so why not. Just the left ankle still hurt.
I kept it a secret. I wasn't ready to admit that I had another health problem. They would think that I could not handle any pain.
This is how I approached my ankle problem that only the team doctor knew about. I always told him to make sure I could play the next match. I felt in great shape and didn't want to jeopardize my current position on the team which I had just earned. In a match against West Bromwich, my opponent grazed my left leg during a sliding tackle. It wasn't really a dangerous slide; he just touched the left leg.
I couldn't finish the match and asked for a substitution, but I didn't anticipate any major problem. It would be okay. Overnight, my ankle swelled enormously, and a following examination showed tendinitis. A week's rest should have been enough, but I couldn't run for two months. Two months later, in May, by the end of the season they told me that I needed another operation to clear my tendon of inflammation.
I was trying to research if there was any way to avoid the surgery. I was told that surgery was the only option. Fortunately, it was just a small operation and I was supposed to be back in two months. This time, I really was back in the projected time frame.
We were relegated from the Premier League, which I regretted, but at the time I was mainly focused on my preparation. It worked, but shortly before the end of the offseason, my left ankle started to hurt again. The same place again. I asked myself what I was doing wrong. Every morning, I was afraid to step on the floor, worrying about finding the pain was still there.
It was. You know that feeling when you can tell which pain is okay and which is bad. This was exactly the bad one. I knew it from the first moment. Still, I chose to ignore my body signals. I just stopped trusting them. I pretended there was no pain down there. I was blaming myself for inefficient recovery, and that it was the reason why my problems kept coming back. I was stubborn and refused to stop playing again. As I have always.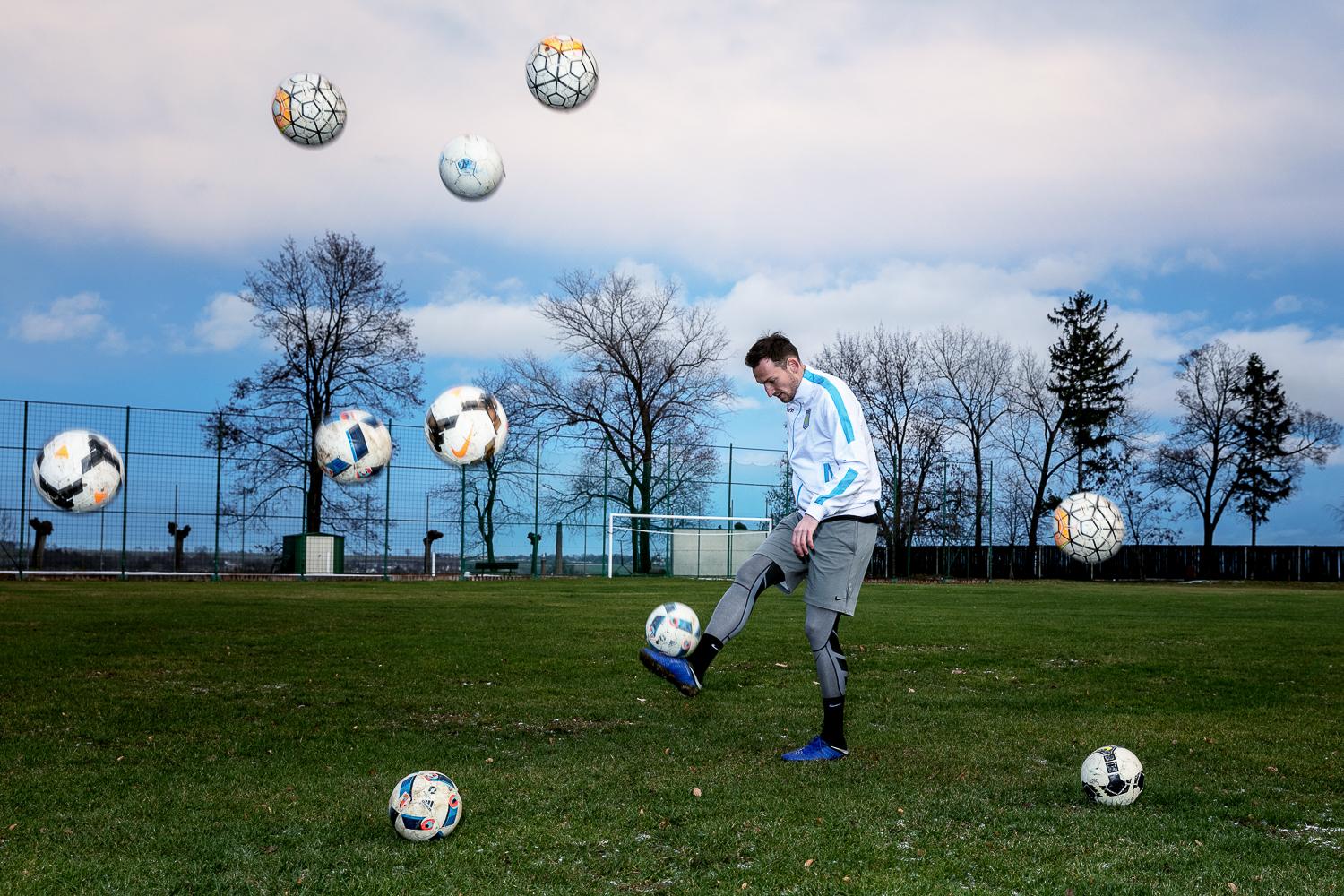 But it came to a point when I regularly sprained my ankle every three days. I felt my foot completely detached from my leg, sharp shooting pain up to my knee, and then everything like Lego bricks fell back in place, and I literally kept running with my teeth clenched. Later at home, I was crying because I couldn't even stand on my left foot.
But no, there was no pain. I did not accept it. I'd push through this! I couldn't have another problem. The pain will just go away if I ignore it long enough. One day, I will wake up and the pain will be gone.
It was denial. Somewhere in the back of my head, I knew that I had to deal with it, but I just didn't want to. At that time, I was always arguing with someone. I was against everyone and I didn't even feel well playing football. I was lousy on the field, I couldn't get a spot in the lineup, and it wasn't until the start of the season when I admitted to the club management that something was wrong with me. Still, I lied that my operated ankle bothered me for a while. I didn't admit that I was in pain the whole offseason. They gave me a month to rehabilitate.
One minute into the first training back with the team, I sprained the ankle again.
I sat down on the grass and lowered my head so no one could see tears in my eyes. When they took me away on a stretcher, I wondered if it was the end.
An MRI revealed that the cleared tendon, which should have been fine, was not fine at all. The foot was repeatedly overloaded, probably because I had subconsciously transferred the entire weight to the left foot after I broke the right one. By not treating the recurring problems with spraining my ankle, I completely devastated the tendon. I had it torn in both spots where it held the foot. The doctors explained that this was an extremely unusual and serious situation and they were not sure if they could ever get me back on the field.
This was not the situation to pretend nothing was wrong and push through again with my determination. This was not just a broken leg that many footballers had experienced. This wasn't the first bad news where I thought I was back, and it knocked me out again. It wasn't even a second time. Not even a third. I was devastated by the news.
From an early age, football was my number one priority. I was always thinking how best to get into the penalty box and how to overcome defenders and goalkeepers; always trying my best to choose a perfect place from which I could get a chance to score.
Now, my mind was full of different thoughts, wondering which doctor could give me the best chance to put on football boots again.
I called four, one each from Rome, London, Munich and Amsterdam. Everyone, including an ankle expert, confirmed that this was an unusual injury, one they had only encountered very rarely. One of them admitted that he didn't even want to intervene, the other two would take me, but admitted that there was no guarantee that I could return to football. Consequently, I had to expect a half year or rather a year of treatment.
Only the doctor from London sounded convincing. He said we could do it. That didn't mean I had won. This meant another several months of rehabilitation.
In January, I underwent the surgery and my contract expired in the summer. Who would sign me now after all I'd been through? Was I even able to get back to football? I tried to stay positive and focus on things that were within my control. I set short-term goals, day by day, and convinced myself not to look any further. But after all of the setbacks I had experienced, I could no longer be as determined as before.
I felt that over the years I had lost something that made me who I was. A warrior's stubbornness. The desire to fight. I resigned. Not on the outside, but deep down inside.
Discipline and self-drive, which had been my engines since childhood, were losing their power. Did it matter if I had an extra beer today if I wouldn't play for half a year? No, I didn't slip into alcoholism, but I was no longer as strict as before. I lost my competitive spirit which always kept me going. I worked out in the gym during the week and then flew to London on the weekends to have fun and spend money. I'd go shopping and have a nice dinner. I realized how well off I was in this regard. Unlike a lot of people in a similar situation, I didn't have to worry about having enough money at the end of the month. But I still didn't feel well. With all the money in the world, I felt desperate anyway. I didn't see the point in getting up the next day. Was there anything waiting to satisfy me? Before, I at least had hope of playing football again, but now? Why should I struggle when it was all useless anyway?
I caught myself thinking that I should give up. I was too afraid to get hurt again. I used to think only positively, but now I saw everything so negatively and I was scared. Even though I knew I wouldn't be able to solve anything, I was still imprisoned by my "what if" thoughts.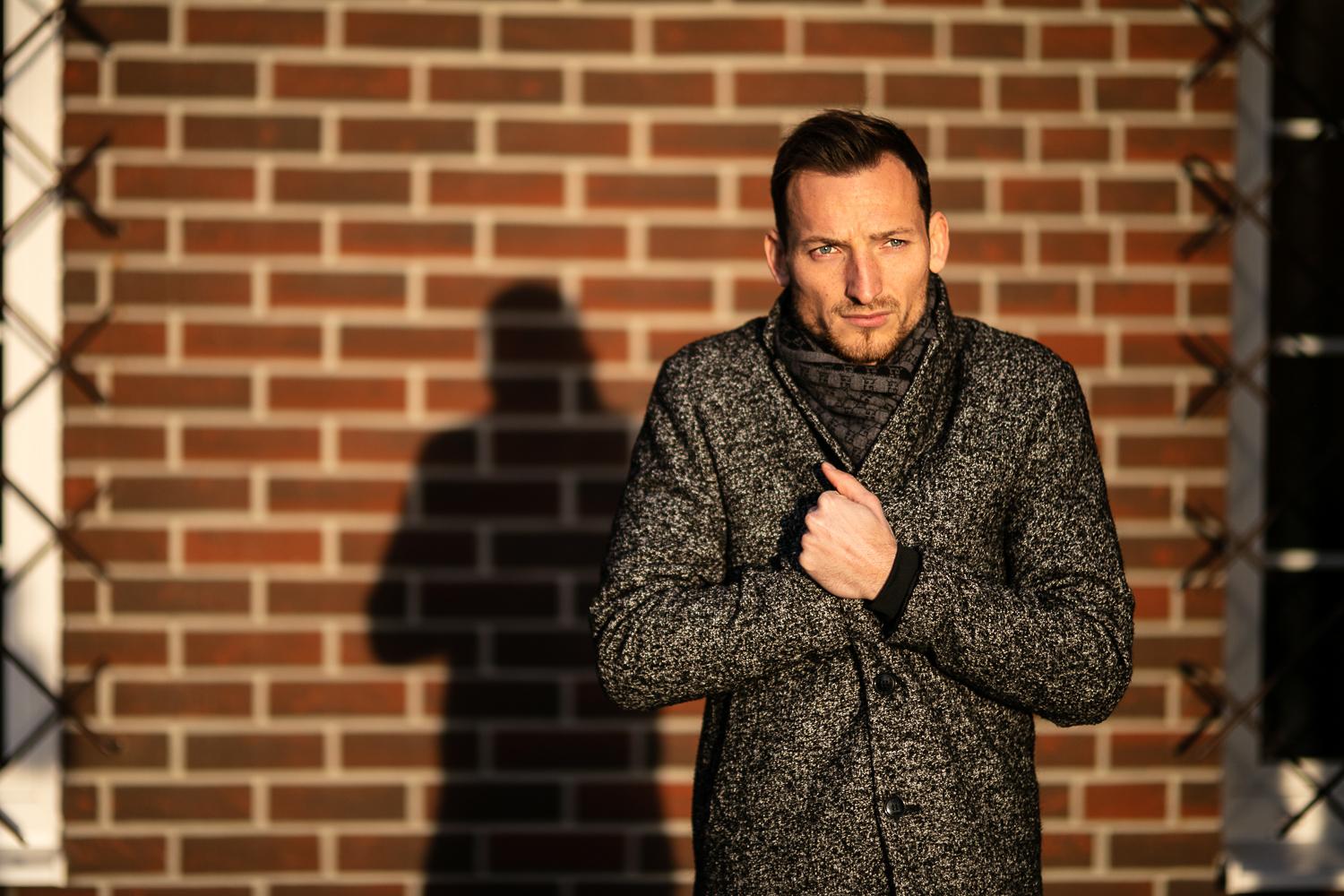 I suffered. I even broke up with my girlfriend during this time period. I don't want to blame the injury for destroying my relationship. It's not easy to capture what's going on between two people. Maybe we would have broken up without my problems, but they were definitely one of the reasons. It must have been very difficult to get along with me. I was always irritated, uncomfortable. And I lost myself. At the age of 27, when I should have been at the top of my strength, I alternated between gym, surgery and boredom. I experienced so many MRIs that I already knew all the sounds that the tunnel made. I went there to take a nap.
There were a lot of people with much worse destinies in the world. I knew it. But hell, it's really hard when you have loved something since childhood, and suddenly you are not able to do it.
I got into a mental state where I couldn't even go to watch a football match. At first, I tried to continue living with my teammates, but as my treatment dragged on, the more it bothered me to watch them. It made me angry, even if they won. I was not unwilling, I just minded how happy and satisfied they were. I wanted so badly to be among them that I envied them, and it made me feel terrible.
It wasn't until summer of 2017, three and a half years after Clark's slide, that I was finally healthy. My left leg was weak, my knee hurt, the ligaments were used to fix my ankle, but I could start doing something that reminded me of football training.
I signed a new contract with Bari in Serie B, the second Italian division. Aston Villa didn't stop me from leaving and I wanted to leave anyway; the place was cursed for me. I kept thinking that at least in Italy someone could remember me and later give me a chance to play Serie A again, but no. My agent admitted that everyone was scared. No one was willing to bet on me and then pray that nothing would happen to me again. The sports director in Bari really liked me and always wanted me in his clubs. He trusted me. Until the winter break, I kept training there to get to the level of my teammates.
I did so much extra work so others thought that I must be obsessed. Always, even in good times, I liked to do extra work. I believed it would pay off one day. At that time, after training in the stadium, I stayed regularly until eight or nine in the evening. I kept doing more and more exercises to strengthen my ankle and legs in general; anything that anyone advised me to do. I might have been physically doing too much, but I needed this regimen for my inner peace. I had to know that I gave football my best.
Soon came the first matches. Soon a first goal. When I scored in February 2018, when I saw the ball flying into the net again, I lost control. I ripped off my jersey and screamed. I had been waiting for this for too long!
It's been years since my comeback. When I missed training during this year, it was because of a minor issue, nothing serious. My pain was gone.
It's worse with my mind.
After the Bari bankruptcy, I moved to Livorno to play the same division. A lot of people asked me why I play in the second division if I'm a Serie A player, but I was not. Occasionally, in Serie B, I also found guys faster, stronger, and more confident than me. Sometimes, I didn't score a goal from a situation where I shouldn't miss.
In football, at this level, it's about hundredths of seconds; decisions you don't even think about. Earlier in my career, when something didn't work out, I didn't dwell on it and I knew it would be fine next time. I'd score the next time. Now, though reluctantly, I always wondered if every failure was a sign that I was doing something wrong.
As long as I saw myself as invincible, it was simple. I rushed into every duel, and at the penalty box, they would have to tie me up in order to stop me from getting the ball and scoring. I wanted to be a winner.
You can't get this back with a snap of your fingers. Not after what I've been through. Admitting such a reality was probably the hardest thing of all. And that's what I'm working on right now. Just as I strengthen muscles in my ankle, I must regain my self-confidence and believe that I can still be the king of the world on a football field, just like I felt years ago. Only then it will be me again, just like people remember me and most importantly how I remember myself. Then I will feel indispensable again.
So far, I only feel surrounded by expectations. Where is the Libor Kozák we knew?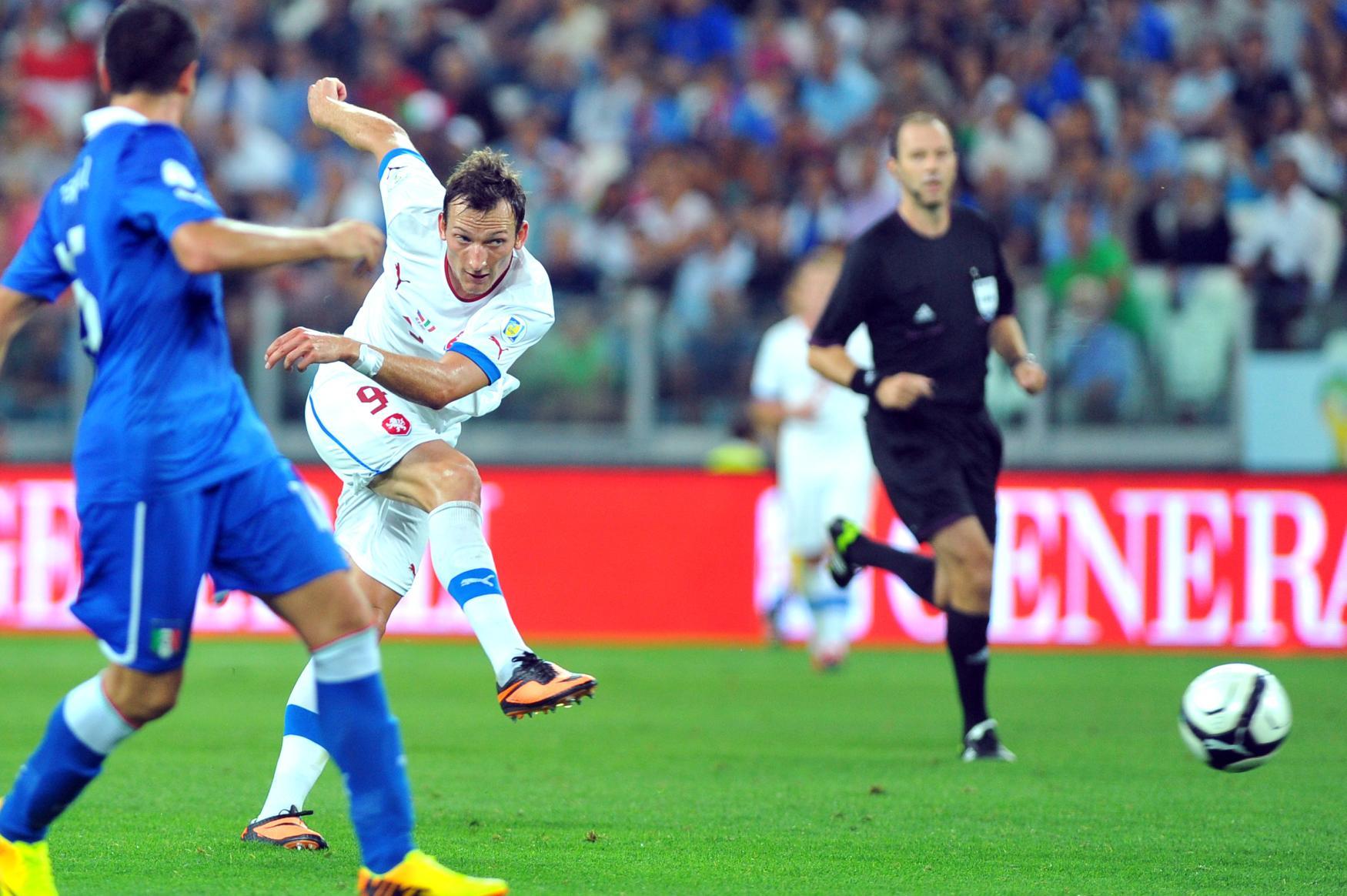 They tell me I've been there once, so I know how to get there. But it's different when you succeed for the first time and you don't know what to expect. You overcome everything that gets in your way with amazement and enthusiasm. However, once you know what's needed, sometimes you wonder if you'll find enough strength to get back there. I've also heard that I earned three extra years to prolong my career since I haven't been ruining my body by football for the respective time. Yeah, sure. But I realize that until I'm not as good as I need to be, I can have as many years as I want, and I won't get to my previous level anyway.
One thing I know for sure is if I'm looking for someone to blame for my mistakes, it is me. If I don't play well, it's just my fault. It is not the injury to blame. The coach is not to blame. Only I am to blame. Just be better! If you are good enough, you play, and you get visibility. It's just about you on the field anyway. No one will help you as you step on it.
At this moment, there is no health limitation anymore, so if I were such a great player, I would play Serie A already. But I'm not there just yet. And now I'm back with Sparta Prague. I'm working on it, and if I don't make it in the end, I'm the only one to blame.
I have also found enthusiasm again, which drives me forward. I want to be famous again. I miss that feeling and I still want to experience it. That's why I didn't take an offer, for example, which guaranteed me solid money, but it wasn't so interesting football wise. I chose this path, not to claim that money does not matter to me, but because when I become the player I used to be, money will come consequently. This is also my agent's advice. He always wanted me to prove myself first in football, then a good contract would follow.
In his eyes, I'm still a world-class striker. It is enough to show that I am healthy, and someone will give me a chance. And why not. I'm not that old yet. During my time in Lazio, I also succeeded by being patient and hardworking. At that time, I was the only one out of hundred who managed to get from a junior team to the A team. Since then, so far, maybe two boys have made it as well over the years. And I'm no Maradona, no Messi. I only succeeded because I trusted myself and I wanted to be the best. Yeah, I was lucky, but I helped my luck with my own hard work. It did not fall into my lap. Only I can always influence my luck.
Why wouldn't I succeed now? Although I got really screwed, I still have what it takes. The most important ingredient. I love football. I love the constant competitiveness it brings. I love when the body detaches from the mind and you get carried away by the subconscious. I love the feeling that anything is possible on the field.
That's why I won't leave until they carry me from the field and send me back home.
Jana Mensatorová and ČTK/AP/Massimo Pinca, ČTK/AP/Gregorio Borgia, ČTK/AP/Andrew Medichini, ČTK/AP/Riccardo De Luca