Work for it
Karel Vejmelka
ice hockey

I'm in my childhood bedroom in Třebíč, small town in the middle of Czech republic. Lying on my bed, getting ready to sleep. Once again, my eyes are running over the posters on the doors and walls.
Jonathan Quick. Henrik Lundqvist. Tomáš Vokoun. Marc-André Fleury.
I know their poses by heart after all these years. But after all these years, I'm no longer the little boy who was dreaming about getting to their level; dreaming about being in the same competition as my goalie role models.
I'm back with my parents for the summer after my first season out of Czechia. My first season with the Arizona Coyotes. My first season in the NHL.
I'm looking at the posters just as I did when I was a kid, yet in a different way. When I close my eyes, I no longer dream about standing on the opposing side of the rink from my idols. Instead, I recall how it feels because this dream of mine is now a reality. I played against Quick in my first win in the league. We defeated Fleury while he played for Chicago and Minnesota.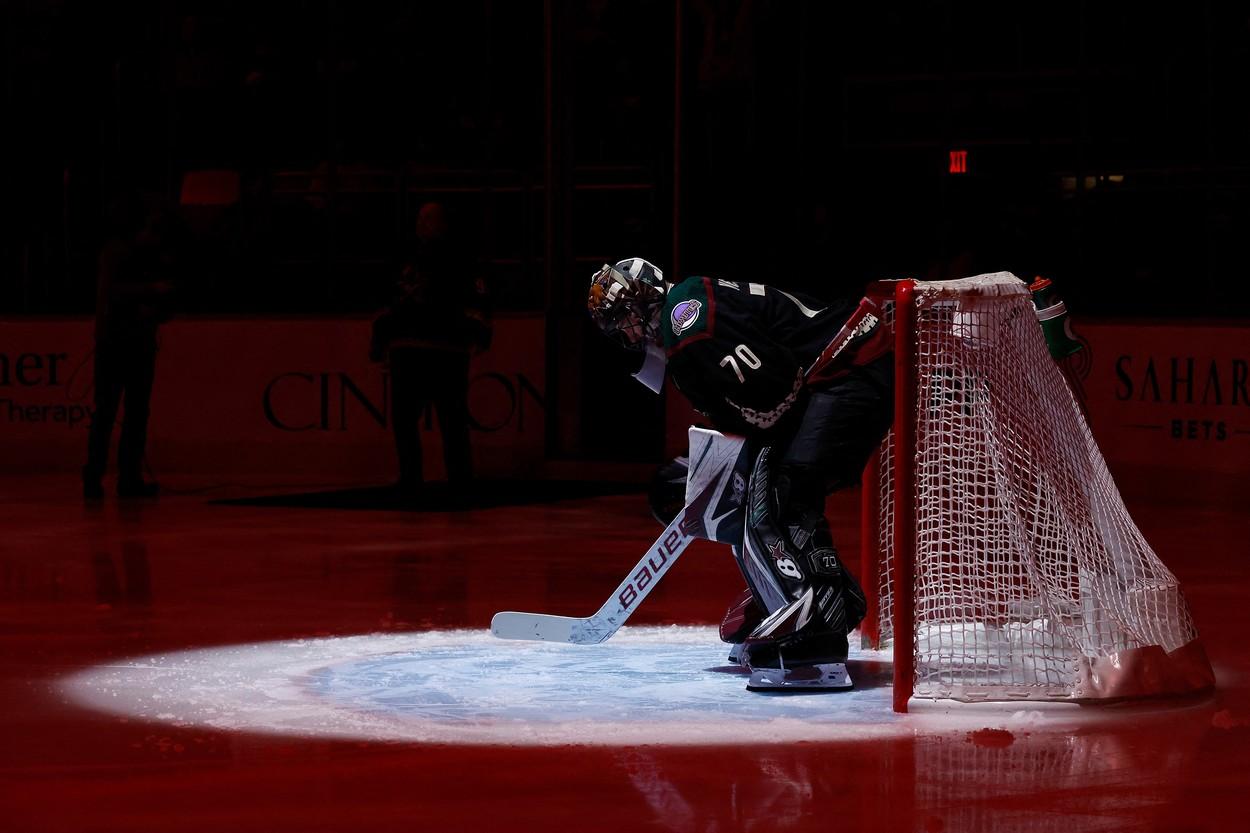 I was always aware of whom I was facing in those games. I focused hard to perform well, but I also allowed the feeling of simple joy to fill my head. I watched the action in front of me through the eyes of a young kid looking at posters before bedtime.
This moment is what I had imagined ever since I constructed my first blocker from a wooden plank with holes that I tied together with shoelaces. I always wondered what it would be like to face the Washington Capitals power play and that cross-ice pass to my right side where Alex Ovechkin was waiting to hammer a shot at me.
Then it became a reality. I'm in the net against Washington. I'm checking Ovechkin with my peripheral vision, moving with the pass and I have to deal with his hard shot. At the same time, I can't help but smile under my mask.
I have to smile. This is really happening. It's happening to me. It's no longer a dream. It's reality. When I wake up in the morning at my parents' house, it will be a part of my memories, and those memories will continue.
As important as it is for me to move my body in time to stop Alex Ovechkin's shot, it used to be my grandma's attempts that I took seriously.
She used to sit on the couch in the living room and watch TV, but I'd never leave her alone until she threw a tennis ball at me now and then. The door became my net, my cap became my glove. And I'd never let any of grandma's attempts get through.
Then there was Filip Luňák, the goalie who played for Třebíč 's A-team during my childhood. I loved him. I watched all of his games from the stands. My dad coached the juniors for the same club so Filip knew me. He knew how much I wanted to be a goalie.
Some afternoons when his practice had ended, he would teach me the basics of being a goalie. At the end of our practice, he would take penalty shots or shoot at me from different angles and distances. He didn't fill my head with theory or how to hold the glove properly. He wanted me to find my own way of stopping the puck. When there was time and availability, we went to the rink; just the two of us.
Filip, even though we write to each other occasionally, I never actually thanked you for what you did for me. You gave me the most important basics of goaltending. I trusted that you would teach me correctly because I watched you play. Allow me to at least thank you through this story.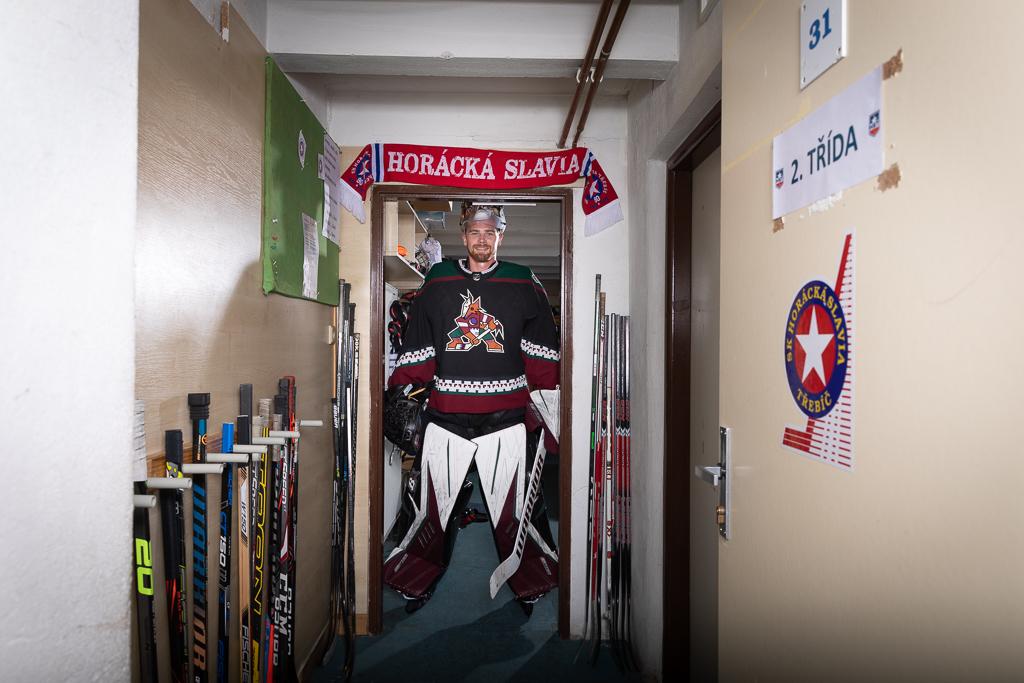 It was Filip who helped me persuade my dad to buy me goalie gear. My dad got me some old goalie gloves so I didn't have to catch with my homemade wooden blocker but he still didn't want to hear a thing about me playing goalie. I heard him say so many times what many other boys like me probably heard as well: "Only one can play. Why do you want to make it harder for yourself? Wouldn't you rather score?"
I couldn't help it. I was always drawn to leg pads, gloves and masks with custom designs. Tomáš Vokoun's wife comes from Třebíč and she visited a place near my grandparents' cottage every summer. When Tomáš signed a card for me, my lifelong passion was set in stone.
Still, it took almost a year before I cried my way into the net over my dad's protests. Once he saw that it was really what I wanted and that I would not let it go, he stopped protesting.
That was the first time I showed how stubborn I could be. I have no idea where I got this character trait, but I have had it since I was little; especially when it comes to hockey. I've displayed it many times since then. It was as if there was a voice inside telling me: "Go this way. What you want is right." I didn't know it at the time, and everyone around me had a different opinion, but my decision was always right. Maybe it's just because I refused to give up. If I chose this path, I knew I had to fight to make it pay off.
If I had listened to what others told me, including my parents, I might be a forward for Třebíč. Maybe I wouldn't even be playing hockey, but there would definitely be no catching pucks, no NHL, no national team. Even so, the fears of whether I would be good enough and whether I was doing the right thing accompanied me on my journey to Pardubice, then to Kometa Brno and even when I left for the USA.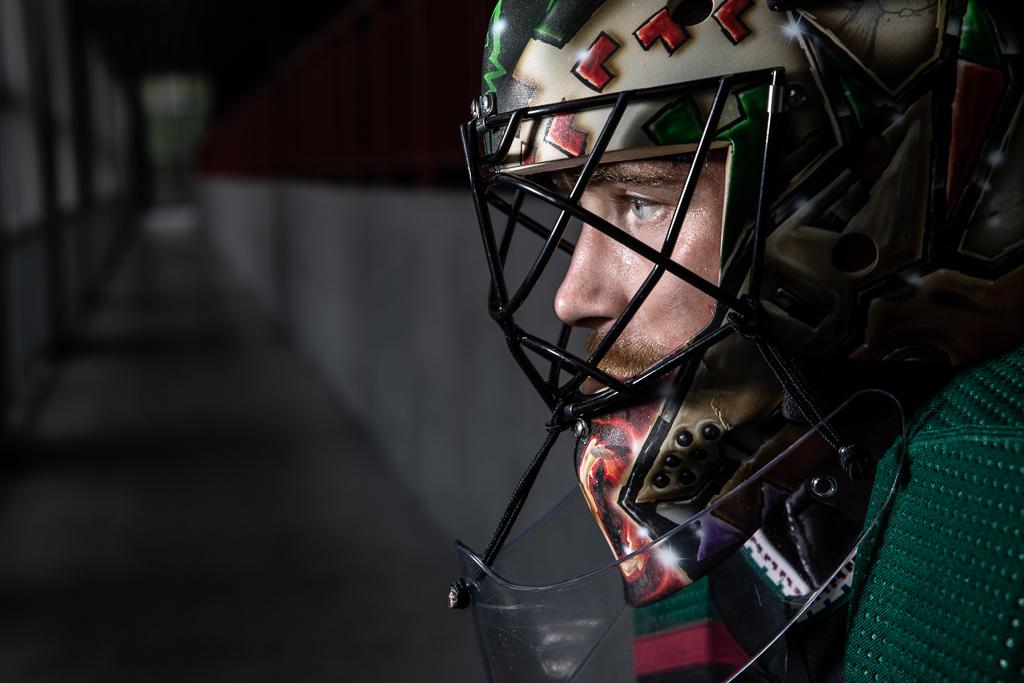 I'm grateful to my parents for how they raised me. What amazing people they are. Thanks to them I know what decency and hard work are and they've also led me on the path of education. Even as a hockey player with a professional contract, I didn't drop out of school. At the same time, I was able to say no to the conservative approach to life which gets passed down in our family; the style of playing it safe and not wanting too much, so as not to screw up your life by wanting more than you have.
I listen to others' opinions, especially my parents, but the final decision is mine. I am responsible for where I go and what I do. I can't follow the advice of others and then blame them if I fail.
When I had an offer from Arizona in front of me I acted just as I had in the past when I decided to become a goalie. I did it my way, despite the opinions of those around me.
I had doubts right from the moment I signed it. You might think that when someone puts an NHL contract in front of you, there's nothing to think about, but everything has a broader context. I was happy in Kometa Brno and I had spent the years developing there. Suddenly, I had the option to finally become the number one goalie, to play in the playoffs, to help my team succeed and not just be a small part of that success.
Instead, I took a leap of faith.
When I did, my mind immediately filled with negative thoughts that I had to consciously shut down by realizing what had just happened. I had just become an NHL player; something I had always wanted and dreamed about. Sure, many things could go wrong but the offer proved that I was on the right path in my career; that I was doing something right. I had a unique opportunity to show my ability at the highest level.
My parents told me – just as I expected – that my decision was dangerous in every possible way. They said that I could lose more than I gained; that nothing was certain yet, that I could get injured and that life in the States may not be as great as it appears. I knew all of this, but my motivation to fight for the opportunity was greater. When, if not now? I was 25 years old. The next time, someone might say I was too old.
Somewhere inside I knew I had to take the chance. Right now.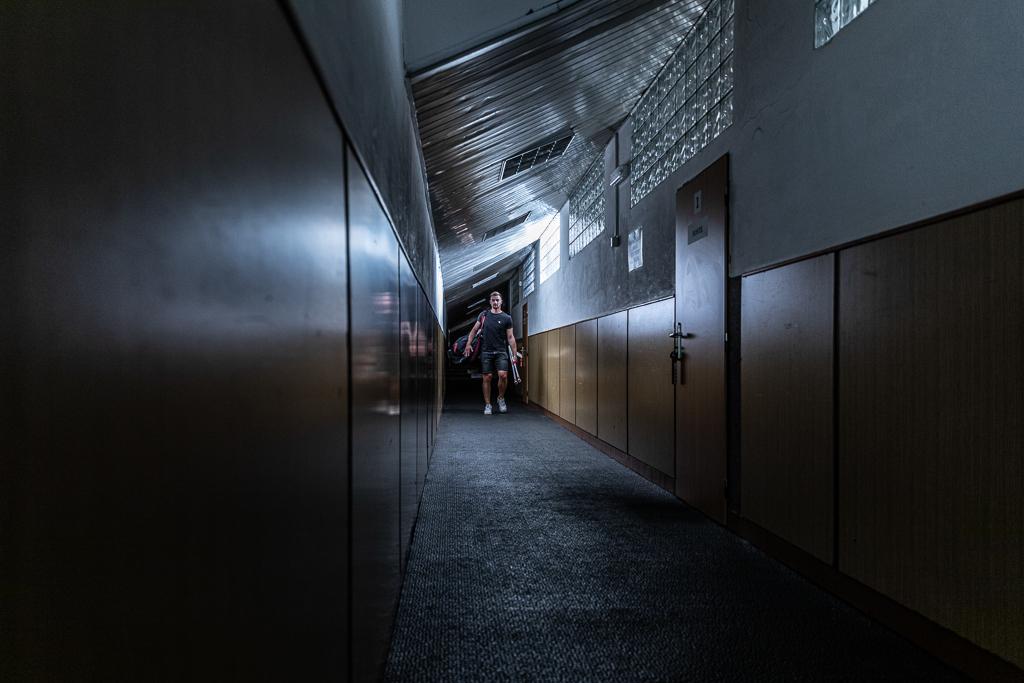 Even with the bundle of papers in front of me that needed my signature, I knew that the most probable outcome was that it was not going to work out. It was more likely that I'd end up with the farm team in Tucson at best. At the same time, if I didn't sign it, I would have forever regretted not trying when I had the chance.
You know how comfortable it is to be a fence-sitter. Should I ever regret anything, I always go for the option where I do something rather than sit passively. That doesn't mean I jump into things head first. I try to analyze all the angles and make decisions with some thought behind them. In the end, though, the gut feeling always wins and, in this case, my gut feeling was clear: Go for it!
Throughout the years, I have been in contact with NHL clubs, especially Nashville, which drafted me. The negotiations never got far. That's why when Arizona contacted me I didn't consider it that interesting. I figured they'd do a check-up on me and then choose someone else.
I was just being honest with myself. I wasn't doing that great even in Kometa Brno. I got both titles by warming the bench and my numbers weren't amazing. I didn't play 50 games a year to confirm that I could handle the responsibility for my team's results.
Plus, I was just a kid from Třebíč and miracles don't happen to us. Why should one happen to me?
At the same time, I knew that I was putting in the work to get better as a goalie so that when I got the opportunity I'd be 100 percent ready. It didn't ensure a happy ending, but my preparation was the best it could be.
When I talked to Arizona, I realized that they actually wanted to give me a legitimate opportunity. They wanted me badly.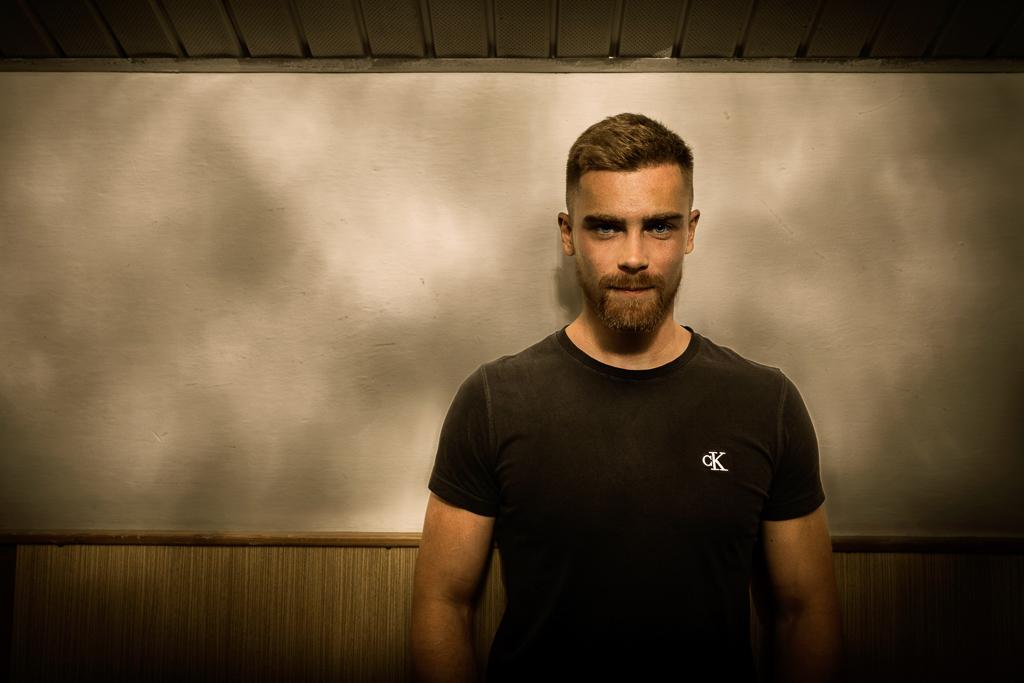 At that moment, I started thinking about other factors. The basic motivation to fill my childhood dream was clear, but what was next? What was the goalie situation like with the franchise? What were my chances of actually playing?
Money was somewhere at the back of the line. There were no doubts there. I knew that as a new player, I wouldn't be able to make anything crazy. I would have actually been better off if I stayed in Brno in terms of the final profit. But at that moment I didn't care.
I figured that if I played just one game in the NHL and spent the rest of my time on the farm, it would still be good for my career. I'd see what it was like in an organization that plays the best competition on the planet and it would give me valuable experience, both from a hockey perspective and from a personal perspective. I'd meet new people, see a new culture and finally learn a foreign language properly. I could always go back to Czechia. However it ended, I'd know that when I had the chance I took it.
I did it my way.
At my first practice in America, I felt like I was 6 years old again and I was wearing my goalie gear for the first time. But there was no Fili Luňák to build my confidence, just a bunch of strong, young guys. Jet lag, fatigue from the long trip and a completely new environment all affected me. I felt like I couldn't catch even the simplest shot. Fortunately, it was just a voluntary skate before the official rookie camp began.
I was all right during those three days, but I still felt weird at the rookie camp. The other goalies around me were at least five years younger and they seemed incredibly skilled.
"Holy moly," I thought. "I hope I'll at least get to play on the farm and won't get sent right to the ECHL." That's how I evaluated my chances.
But I didn't want to surrender to fear and doubts. Instead, my mind returned to the basics: my readiness. Did I do my best to prepare? Did I do the best I could over the summer? Did I feel physically strong? I answered yes to all these questions so the only thing that remained was to get myself in order mentally. Practice after practice, I was becoming more and more confident. I focused on myself and stopped looking at others.
I feel like the guys in the States can sense a weakness in you much more than anywhere else. They know when the goalie is not okay and they push you further to try to break you. I couldn't afford that. Not once.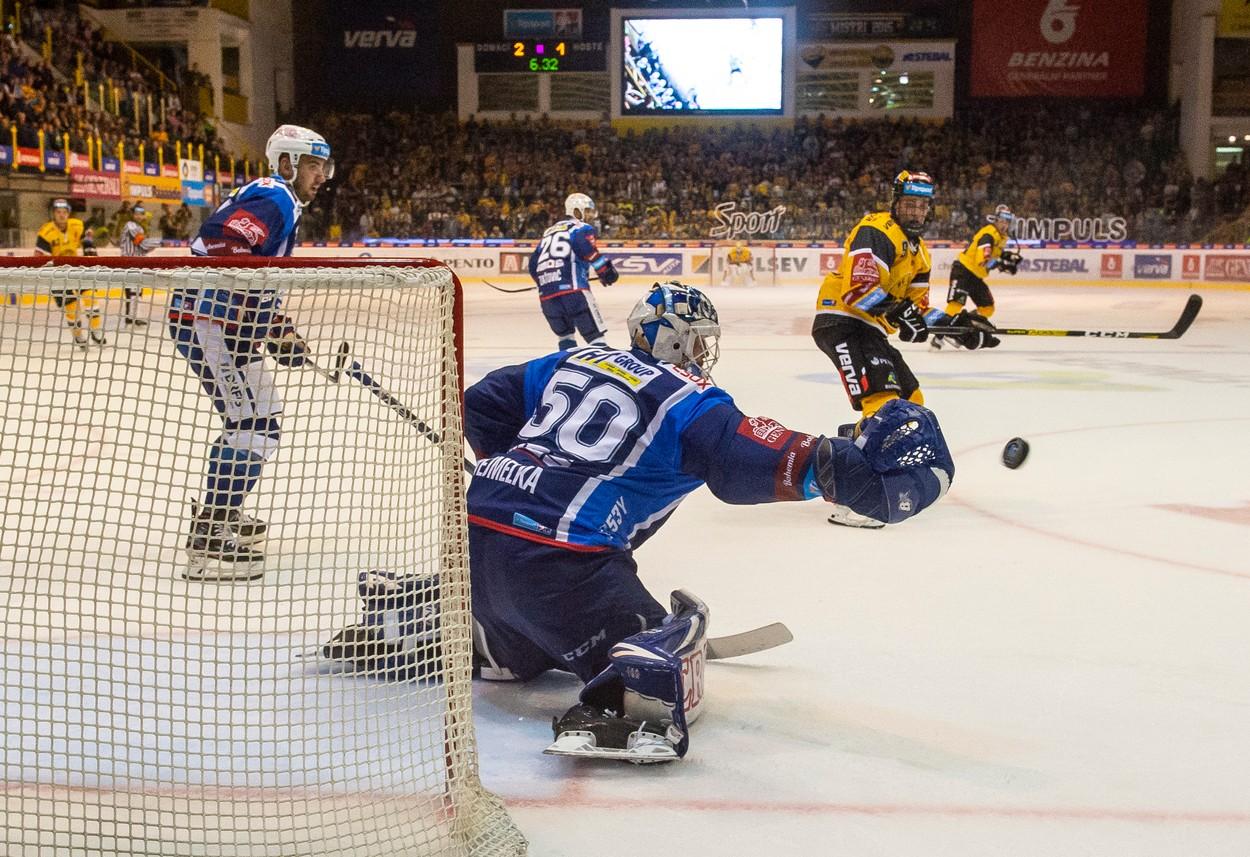 Fortunately, I had the experience to withstand this. People tell me that I radiate Zen with my movements in the net. I had heard it a couple times so I figured I'd just rely on that approach.
I don't consider myself a calm person and I don't think I ever was. As a kid, I was always angry and mad. I just wanted to run around all the time. My favourite toy was a regular hammer. I used to play with it in the stroller and swing it all around. I'm told the shop assistants used to run outside and protect their shopping windows. But over time, I calmed down my hyperactivity.
Whenever someone tells me that I look calm in the net I see it from a different point of view. The truth is, I try not to show emotions on the outside. I don't show my anger. I don't shake my head.
I used to have issues with this when I was a junior. I took the goals personally and then drowned in thoughts of what I should have done. Pardubice goalie coach Filip Landsman recommended a book to me, "In Pursuit of Excellence" by Terry Orlick, a psychologist who worked with top athletes.
I was 15 years old and it was the first book I had read in its entirety. It contained exactly the type of knowledge I wanted. I read about my own weaknesses and that pushed me to read on. I wanted to be like the people around me, those who knew how not to care. I knew where I wanted to go. I just didn't know how to get there.
This book gave me the answers.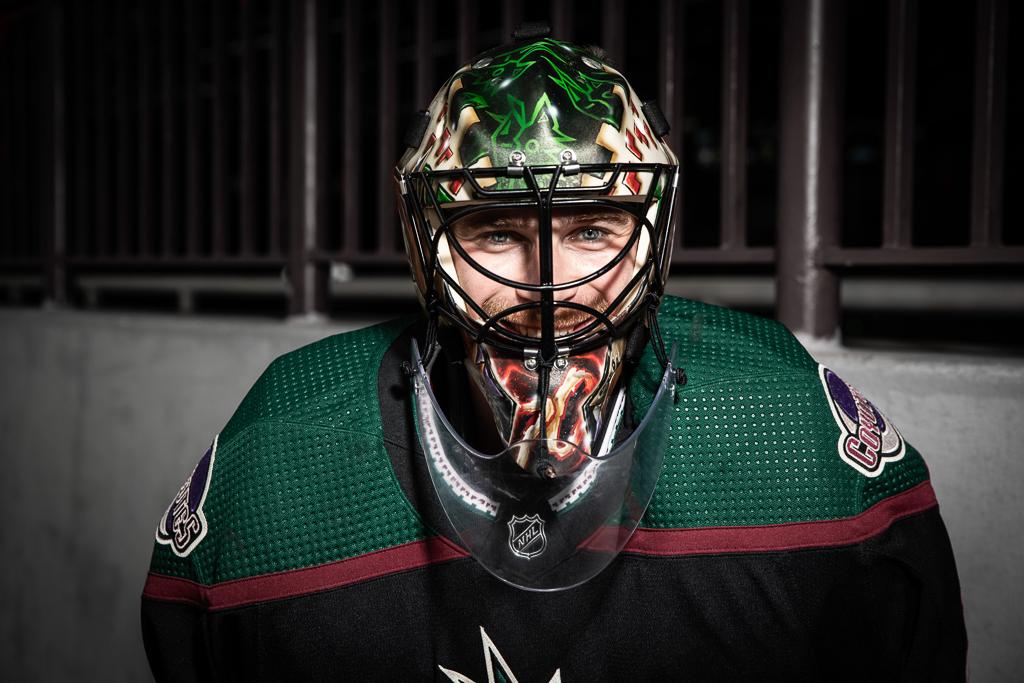 In the end, the book was all I needed. And it's still all I need today. I took it with me to the States and I read through it many times, finding new ideas. Not just for sport and how to train your mind to manage stressful situations, but also for life; how to perceive the world with a positive mindset.
Whenever I fail on the ice today, I know right away what I should have done. It's most evident with goals. My body is trained for specific movements from practice and if I can't execute that move perfectly, it usually means the puck ends up in the net behind me. Whatever. It happens. In just a few seconds, I go through the situation in my head, figure out what was the right call and what to do next time, and that's the end of that. Then I'm focused on what's going to happen next because I need to stop the puck the next time.
As a goalie, I can't lose my cool no matter what happens. I have to stay calm. Players feel it. Our coaches feel it. If I'm calm, they are as well. I know that so I act accordingly.
And when I realized all of this, I was ready to fight for my spot in the NHL by taking this approach.
Why don't you just quit? Why stay in school when you're playing in the NHL? Isn't that pointless?
I've often heard these questions about my studies, but ever since my childhood, my parents were strict in this regard. There was no other way. School was the number one priority in our family with no exceptions.
I don't know how many times my parents grounded me when I got a bad grade. I couldn't attend practices or even games. What other parents only threatened to do, my parents actually did. They never backed down. If I ever brought home an E in math, they called my coach to tell him I was not coming because I had to study. Then I studied that subject until my mom felt like I knew it through and through.
I mean that literally. I remember her staying up with me until 1 a.m. and she didn't hesitate to slap me when she felt like I was losing my focus. I don't understand how she was able to put so much effort into it and give me so much of her time.
I was never super smart. I needed to drill the knowledge into my brain; to simply work harder than others to understand it. Today, I realize that this also taught me to approach hockey the same way. Even in hockey, I'm not a natural, but I'm able to drill all the skills.
School was at the center of the discussion when I was supposed to transfer from Třebíč to Pardubice. I attended a Catholic high school in Třebíč where I had exceptional conditions, and they were very helpful with anything I needed. That's why I wanted to stay there.
It took six months to make the transfer and the result was unique: I stayed at home from Monday to Wednesday, having morning practices with Třebíč's A-team and then extra classes in the afternoon. Then, from Thursday to Sunday, I moved to Pardubice where I played in games for youths or juniors.
I did all of this because leaving school was not an option. Had I left school, my parents wouldn't have let me play. Period. The management in Pardubice knew that should my grade average fall, I'd be going back home. Fortunately, that didn't happen.
Sure, there were times when I'd much rather just play with my friends or play games on Playstation like so many of the kids my age. But I had to study, and I did.
Nobody forced me to go to university. I wanted to go. I was already playing in the league for Brno and my career looked pretty promising, but I knew that hockey could be fickle. I had players around me whose careers were threatened or just flat-out ended because of an injury or other issues. I knew that most players would not play at the top level until they were 40 years old.
While playing at the top level and studying is a standard in the States, it's still uncommon in Czechia so I wanted to prove to myself and others that I could make it work. Pretty much everyone has completed high school so when I went through the entrance exams successfully I wasn't willing to just give up. That was my main motivation and over time I realized how many more opportunities school would afford me.
My field, sports management, is not exactly something you can touch or feel like doctors or builders can, but the studies opened up new horizons and got me into a new environment, a new collective. You meet a lot of similar types of people in hockey. There, I had the chance to talk with completely different types of people, and talk about different topics.
There were moments when I hated school. Many times, we arrived back home late at night and I had to get up for classes in the morning. Or I was tired after practice but I still had to sit down at the computer and write an essay because the deadline couldn't be pushed any further. Or we'd be on our way home from a road game and others could play cards and drink beer while I had to study because I had an exam the next day.
Other players joked about my studies, but that's normal. In Kometa, with all of the adults, it was fine. It was way worse in Pardubice where we were all still teenagers. When the guys found out I was also Christian, they thought I was totally crazy. That combination at that age? That was something. I felt like I didn't fully fit in.
But I never felt like I should change just to fit in. Luckily for me, I always had a clear opinion on this. It's not natural for me to behave like someone else. It fits into how I approach my decisions in life.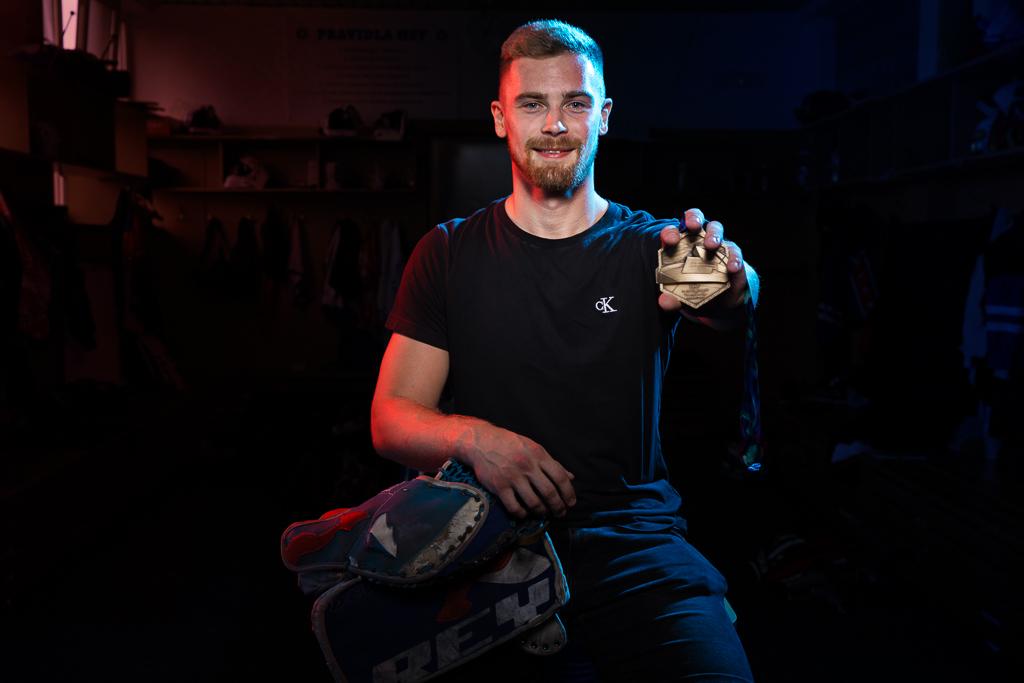 I always knew what I wanted and what I didn't want. I'm not like other people who jump on trends. When tobacco appeared in hockey, so many players tried it. I tried it, but every time it made me so sick that I realized I could live without it. Or beer. I like it, but if I drink four large beers and someone else drinks six and dares me to catch up, I won't. I don't have anything to prove.
Some people are willing to go through things they do not enjoy just to fit in. I'm not. I have been like this since I was little. It's not something that I learned. It's a natural part of my character. I believe that you should stay true to yourself, and those who do come out on top; not the ones who do everything just to be liked.
This connects to my faith as well. I was never afraid to talk about it and explain what it means to me. That way, I gradually moved from being hated to being a subject of interest for others, even in juniors. When someone tried to make fun of it, I didn't let it slide. I always knew how to defend myself when someone was picking on me. I'm not gonna take shit from anyone (excuse the word). It's not like I had to fight anyone but when it got to be too much I was ready to argue hard. I'd send that jerk to a place where the sun doesn't shine so he'd back off.
I was brought up in faith. Our family has been going to church for generations and my parents maintained this tradition. It's normal for us; a natural part of life.
I hated going to church as a kid and my parents always had to force me. Once I became more independent, I started to think about faith without any pressure. I realized that it made sense to me. That's how I talk about it with people around me. I'm not trying to convert anyone. The relationship is so specific that everyone has to find their own way.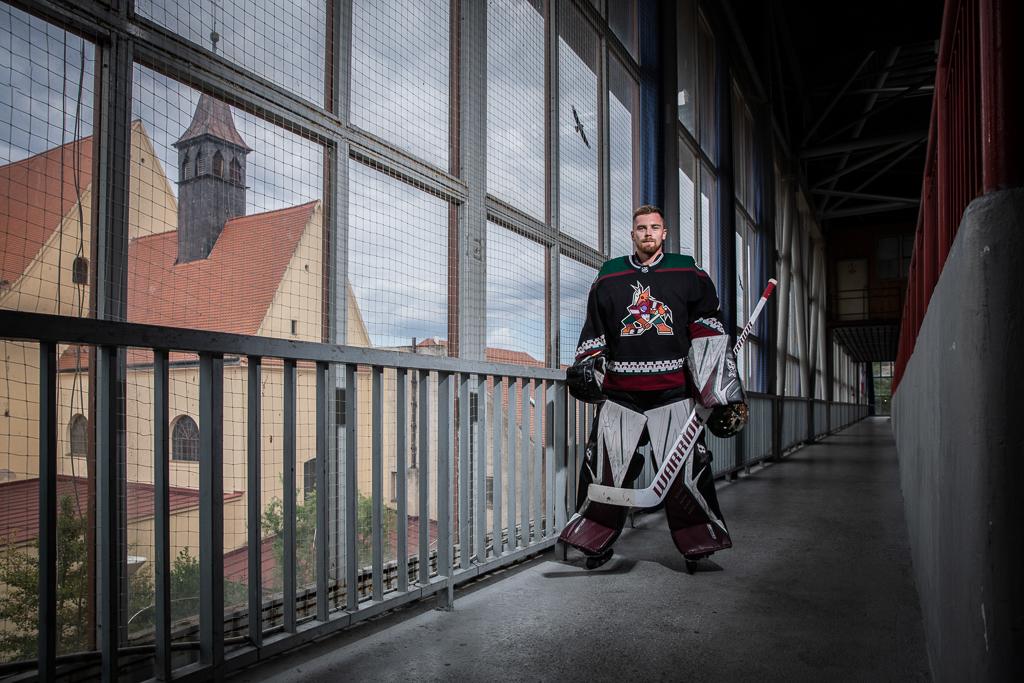 From my point of view, atheists are the ones deprived of a certain dimension of life, but it's their decision. I can't hold it against them. They'll see it if they accept faith themselves and give it a chance.
Being in church simply can't be replicated anywhere else. It is a place with a unique energy. I can forget my life troubles there, whatever they are. I am calm there. There is a certain level of meditation. I used to go there in Brno and I still go there in the States; not regularly, but I try to visit at least once a week.
Whenever I need to calm down, I return to the church in my thoughts. That alone helps me.
It touches hockey as well. I have a pre-game prayer that I say during which I express thanks for being here in this place and ask for success in the game, with the humility of knowing that whatever's supposed to happen will happen. It makes me incredibly calm.
No matter what bad things have happened to me, there's still this certainty above me which returns everything back to normal and reminds me that everything has a greater cause. I used to ask why this or that was happening to me, but thanks to faith I've concluded that there's no point in asking. Life goes on.
Only the future will reveal to me the reasons for this present event.
If you catch the puck the way you're supposed to, you'll know right away. You don't need someone else's opinion or a stat. You know you're doing it well.
This was the exact feeling I had when I started at the main camp in Arizona. For some reason, I knew I was doing well.
From individual drills to the first exhibition game with the team during which I spent half of it in the goal and didn't let a single shot go through, I felt good. I saw I had what it takes. The local guys didn't shoot differently than the ones back home. Plus, the overseas style of hockey on a narrower ice rink suited me more. Everything is more direct. Players tried fewer tricks and just shot the puck more. I adapted fast.
That's when I started thinking that maybe I had some small chance of making the team after all. The fact that I was allowed to play in the last exhibition game in Vegas was a nice surprise. I suspected that I had made a good impression but I still didn't dare to think they would keep me on the NHL team. There were three other goalies in the hierarchy above me: veteran Carter Hutton, Josef Kořenář, who had already played in the NHL and prospect Ivan Prosvetov, who had spent the previous two years in Tucson.
Why would they choose me when I had no experience playing in the States before now? That's not how it works, right?
We beat Vegas, 3-1. I had quite a few saves and some pretty darn good ones. I knew I had displayed the best of me; that I couldn't have done more.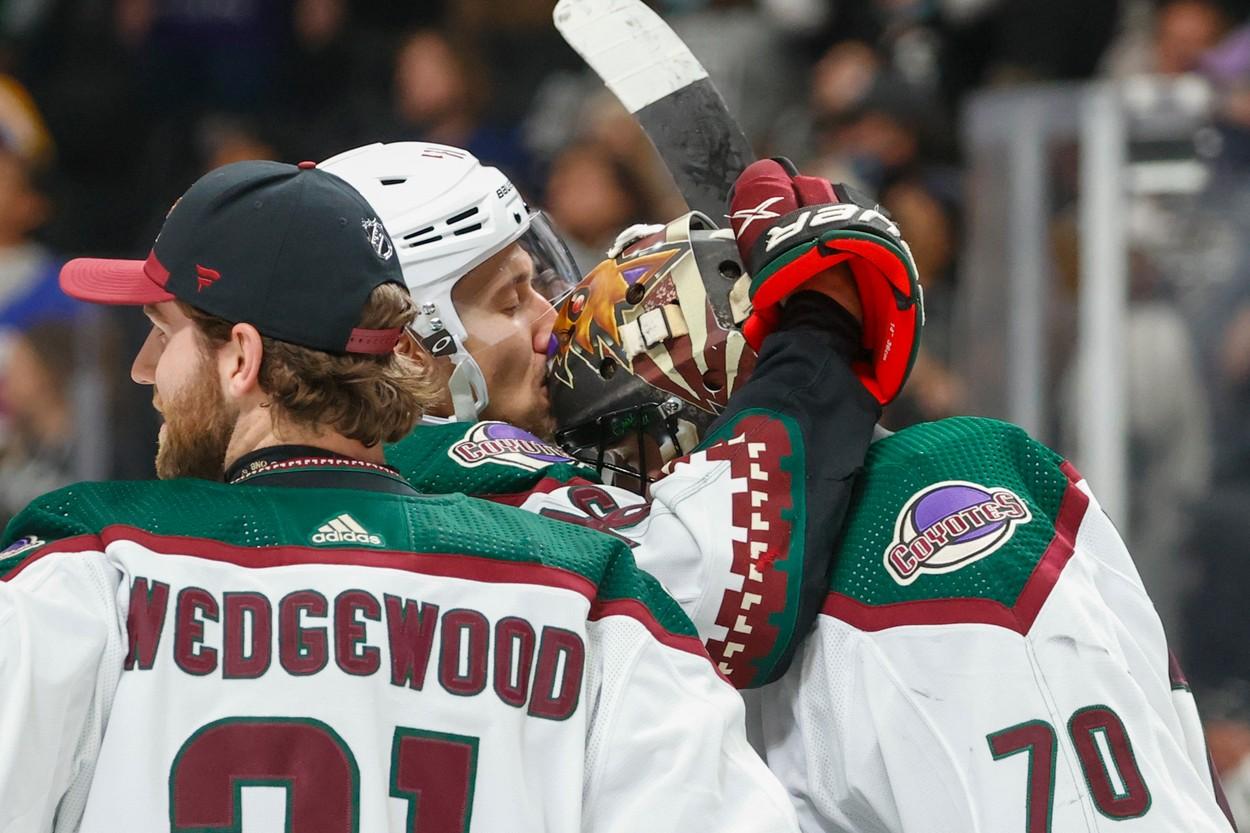 On the airplane back home, the management staff held interviews with the players, announcing who didn't make the cut. There were three goalies flying. It was obvious that one of us had to go. Hutton was a clear number one at the time, so the decision was between me and Kořenář.
If you had asked me before that match, I would have told you it would be the two of them. I was surprised to even play in Vegas. I thought they just wanted to see me one more time before I headed to Tucson.
Then on the airplane, they called Kořenář to the front. While I was imagining how it might play out with them telling me to pack my stuff and report to Tucson the next day, Hutton, who sat just across the aisle, nudged me on the shoulder.
"Congrats, welcome to the circus," he said.
"What does he mean?" I thought to myself.
Kořenář returned to the seat next to me and congratulated me, telling me that they had picked me. At the time, I had no idea that they were just calling the ones who got cut. Still, I refused to believe it was me who was staying with the team until my name appeared on the club's website on the official roster.
By that time, I had already started messaging my family, friends and my agent, Ryan Barnes.
I didn't expect it. At the same time, none of it was a coincidence. The way that I earned my place at the first camp still surprises me, but looking back, I understand that all that time I had been preparing the right way to achieve this result. This was why I always did what I thought was right. I walked my path with a clear goal.
To get into the NHL you need some luck but it doesn't happen on its own and I don't believe in coincidences. Not everything has to have a happy ending, but when someone has a clear goal and works for it – no matter what happens on their way and no matter what others say – when they give it their best, their efforts will be rewarded one day.
At least that's what happened for me. Suddenly it was here; the world I always wanted to be a part of.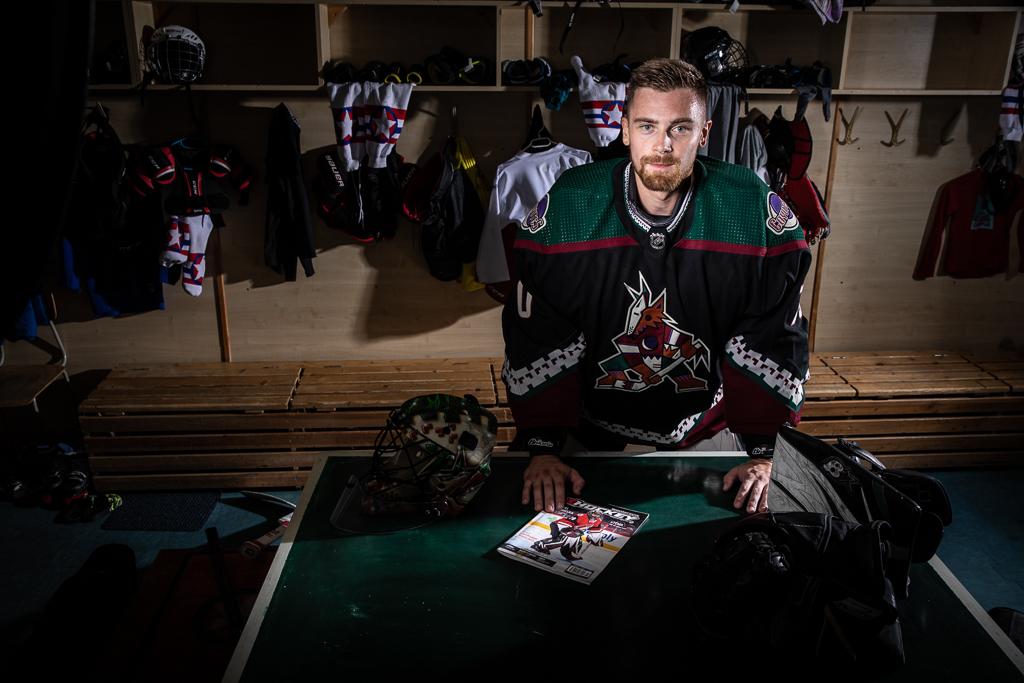 You know what was just as magical for me as when I first played against Quick or Fleury? Not so long after my premiere, I did an interview for a magazine which was a successor to ProHockey, the magazine I used to buy as a small kid; the one from which I got all of those posters that hang in my childhood room.
When I was putting them up all those years ago, I never thought that my own poster might one day be in there as well; that maybe my poster would also hang in some kid's room one day.
In such a short time, I collected so many memories, so many wonderful experiences that I often didn't have time to absorb and process them. I had to wait for my chance a little longer than others but then it all came so fast; almost all at once. Before I fully realized it, I found myself in the middle of my childhood dream.
I know that I will never feel anything comparable. It will never be the same as the first time when everything was new to me.
I don't praise myself too much. I'm my harshest critic and I mainly look for things I do poorly and what to improve. But on that plane from Vegas, I told myself that it was time to be a little proud because not very few people achieve this.
I could still analyze the game in my head. I'm capable of self-reflection and I could see my mistakes, but damn, I was playing in the NHL.
Look where you are!
Those were the moments when I laughed even though Ovechkin was shooting at me. Those were the moments when I remembered trying to convince my dad to let me play in the net.
Those were the moments when I once again saw that doing things my way was the right way.
Jana Mensatorová, Getty/Profimedia/Christian Petersen, ČTK/AP/Ringo H.W. Chiu