On the road between Chomutov and Kadaň, you can see the power plant in Prunéřov. It is a concrete monster with three cooling towers that spew vapor nonstop. On your right, this colossus, on your left, some pipes, and at the bus stop the same prostitute all of the time. Before you turn left from the main road, you have to go through a place where the morning fog is as thick as milk. You can see two meters ahead of your car, max. Driving this road every day drives you crazy. Insane. The scenery alone can give you depression.
I regularly drove through this scene to an old-school, first-league stadium where it's always minus-20 degrees Celsius and the fans are few. I was 23. I was sent here without any obvious reason from Chomutov to the backup team, despite ending the previous season as one of the best defensive players and despite feeling like I had added a lot to our team's success.
It was a time when I hated my life. I was devastated. That was the lowest point of my career and I was seriously thinking about quitting hockey. It didn't seem like it was worth it.
Chomutov had no idea what they were doing. Once again, they had bought a ton of new players and started the season all wrong. They kept trying it with new guys, even from our team in Kadaň. Although they'd drawn some defensemen, they never picked me. I wasn't worse than any of them but I never got my chance.
I worked so hard. I really did. All the frustration with my situation and the feeling of injustice turned into anger and a great need to prove myself; to show everyone how wrong they were and how big of a mistake they had made. At first, I felt hopeless, but with it all behind me now, I can honestly say I played really well. That was the only thing that could have earned me a return ticket to Chomutov -- and eventually a ticket to the NHL.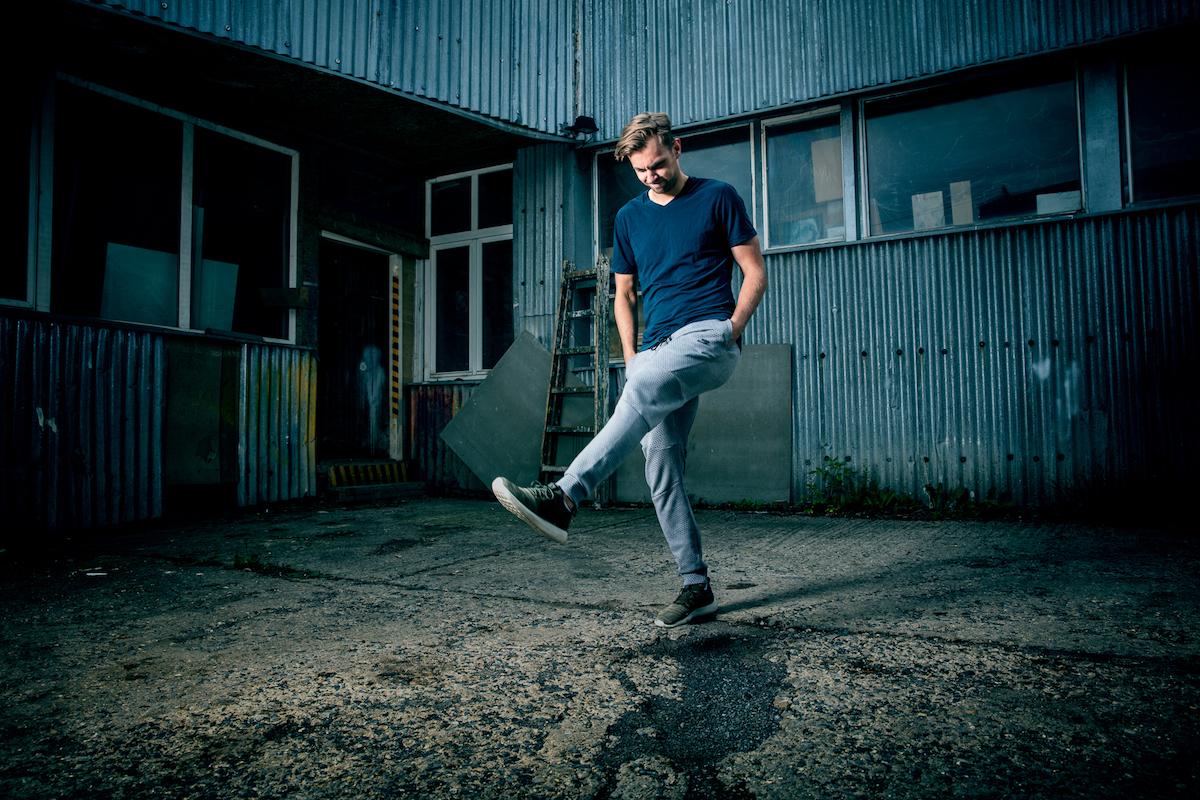 I didn't know the reason why my club treated me that way. From the very first second I stepped on the ice in the summer, the coaches shouted at me, told me how bad I was, what things I was doing wrong, and how inexperienced I was.
I'm the type of guy who, if he gets shouted at, plays much worse.
I did my best, I really did. At the end of the previous season, we got a new coach, Mr. Čelanský, and I finished the season among the top three defenders under his leadership. I was counting on finally having a stable position on the A-team the next season. But after two weeks back on the ice, he called me in for a talk. He told me how he expected me to fit in one of the top three positions but he just didn't feel it was happening. I had to go to Kadaň.
If my pay had been insanely high, I would have understood why they had to get rid of me, but it wasn't that. My pay was average for a player my age, and management had just added a bunch of new players who were paid much better than me, even though my performance was better than theirs.
My world ended. Everything crumbled. It was unthinkable to call my biggest fan, my dad, and tell him what had happened. That alone scared me.
My agent at the time was an absolute joke. He didn't even pick up my calls. Suddenly, I felt like I was back at the beginning, back where I was my first three years in Chomutov. I was a lost soul.
I was scared of calling my friends. I knew they'd just brag about how great everything was and what possibilities lay ahead of them. The group I grew up with in Pilsen was full of great players. Jan Kovář, Pavel Francouz, Jakub Jeřábek, Andrej Šustr, Jan Stránský, Dominik Boháč, Dan Růžička. Most of them were playing with the A-teams in their 20s, scoring in the national league, playing in the playoffs, getting their starts with the national team, or starting their NHL careers.
I was stuck on the junior team in Chomutov.
I felt I could keep up with them, but instead of meeting and getting experience from the best players, I was on my way to the secondary stadium in Pardubice, to play against 16-year-old boys. I was terrified of where my career was headed.
After the 2008 IIHF World U18 Championships, where most of us played together and where we ended first in our group and advanced to the top, most of us got our contracts and started practicing with the A-teams.
At Pilsen, all of them but me.
I know I had a label as being problematic. I came to Pilsen when I was 15 from Písek, a smaller town, and I suddenly experienced the freedom of having no one watching over me; of living alone. The fact that I came from a separated family and lived my whole life with my mom didn't help. I knew my father. I even spent some time with him but we were never really close. My relationship with my mom wasn't a fairy tale either. It got so bad that I found all of my stuff packed into a suitcase in front of our door one day.
So I rang my dad's door and started living with him.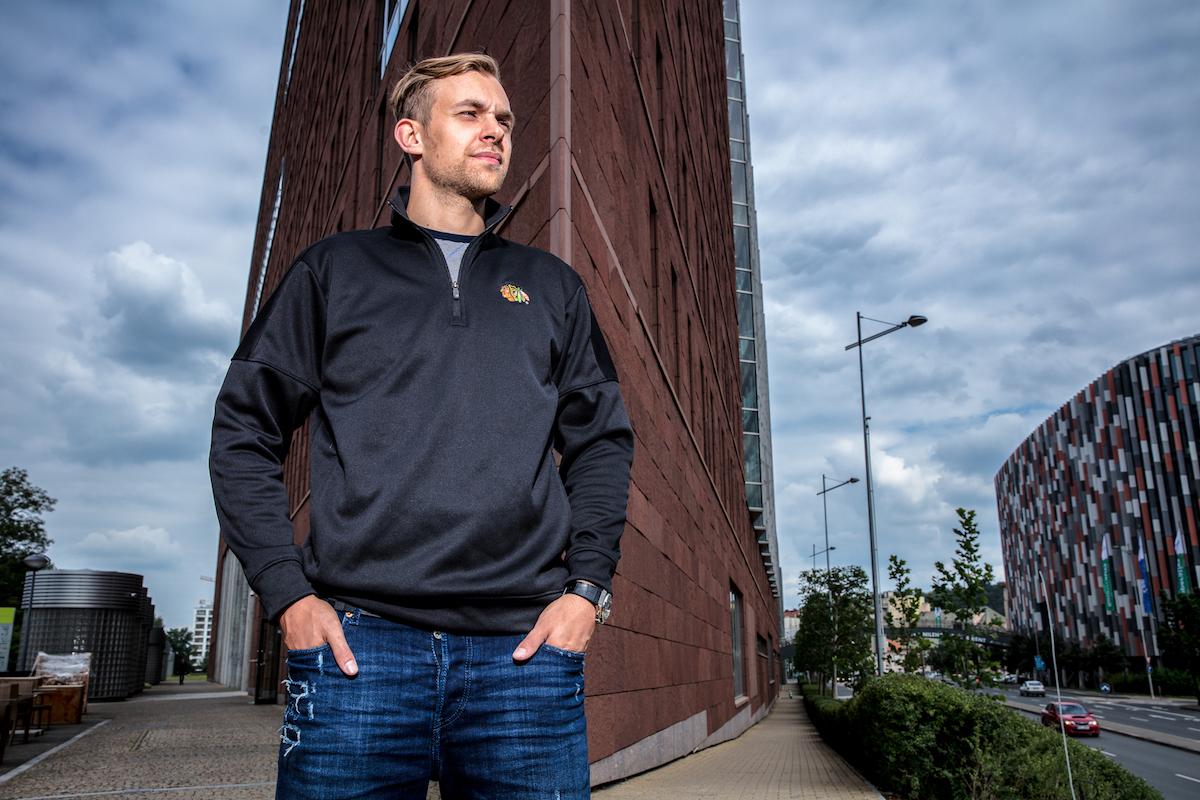 Everything I was used to up to that point changed. At that time I had already played my second year in the youth division for the Pilsen team. Over the workdays, we lived with other teammates.
We were a little wild, obviously. I had my share of misbehaviors. Actually, in most of our trespasses, I was the initiating one. Any rule breach? Must have been Rutta. Today, I honestly feel that it was just a reflection of my family situation, that this was my way of dealing with my far-from-ideal home environment. My dad always employed the good guy strategy with me which was probably not a good idea. Instead of slapping me to realize I had crossed a line, I got the serious talk. He was so terribly nice to me. Maybe this was the reason I didn't get my contract at that time.
Others got a few coins, nothing spectacular, but it was enough for a living and food. I had nothing. And because our family's financial situation wasn't ideal, this was the exact thing that I needed. I didn't get it in Pilsen but Chomutov called me and offered me a salary and a place on the A-team. The club was ambitious, aiming for advancement and that offer made sense to me so I accepted without hesitation.
Two days after signing, Martin Straka bought the Pilsen club and the management called to ask me to stay. It was too late, but Chomutov was nothing like I imagined. Every year, the team got a dose of experienced, older players who pretty much had their place assured. So I wandered between Kadaň, Klášterec, and Písek and played mostly with juniors.
I played in six junior seasons. Six. I might be unique in that achievement.
At first, I stayed in contact at least with Jan Kovář because we grew up together. He even called me before his first major game to tell me how nervous he was. But if you don't play together, the connection slowly fades away. And why would I text him when he was on his way to Worlds, while I didn't even have 30 starts in the national league.
Throughout the next few years, we always played with the chance of advancing. At the time, there was a rule on which the first-league teams could use young players from the highest league for alternating starts. Kovy or Jakub Jeřábek or Martin Parýzek were coming to help us. They were stars for everyone else on the team while I, their former teammate, was stuck on the seventh or eighth line without a chance to even get into the game.
Every year was just like the one before. I didn't play enough for other teams to notice me. And to make things worse, my agent had great connections with Chomutov and its management. I was literally stuck with no way out.
All of this had another side as well. The club had an abundance of money and my salary wasn't bad. I played for the junior national team after all. My salary was way above my needs, especially since I almost didn't play. I kind of got used to it and accepted the fact.
This was the glamorous hockey career. To be honest, the fire to practice and play had all but burned out in me at that time. Every summer, I watched my club get more and more new players. Once, we added eight defensive players over 30 who had no overseas experience. It was obvious that my chance wouldn't come. Eventually, I stopped trying.
My skills were deteriorating every day. My passion was gone. My energy as well. I fell into the trap of a comfortable routine. Practice in the morning, do some drills just for the sake of doing them, then disappear ASAP. During the weekends, I had games in the junior league in which I could easily play half throttle. There was no joy. At the time, a player should work extra hard to get somewhere. I slacked instead.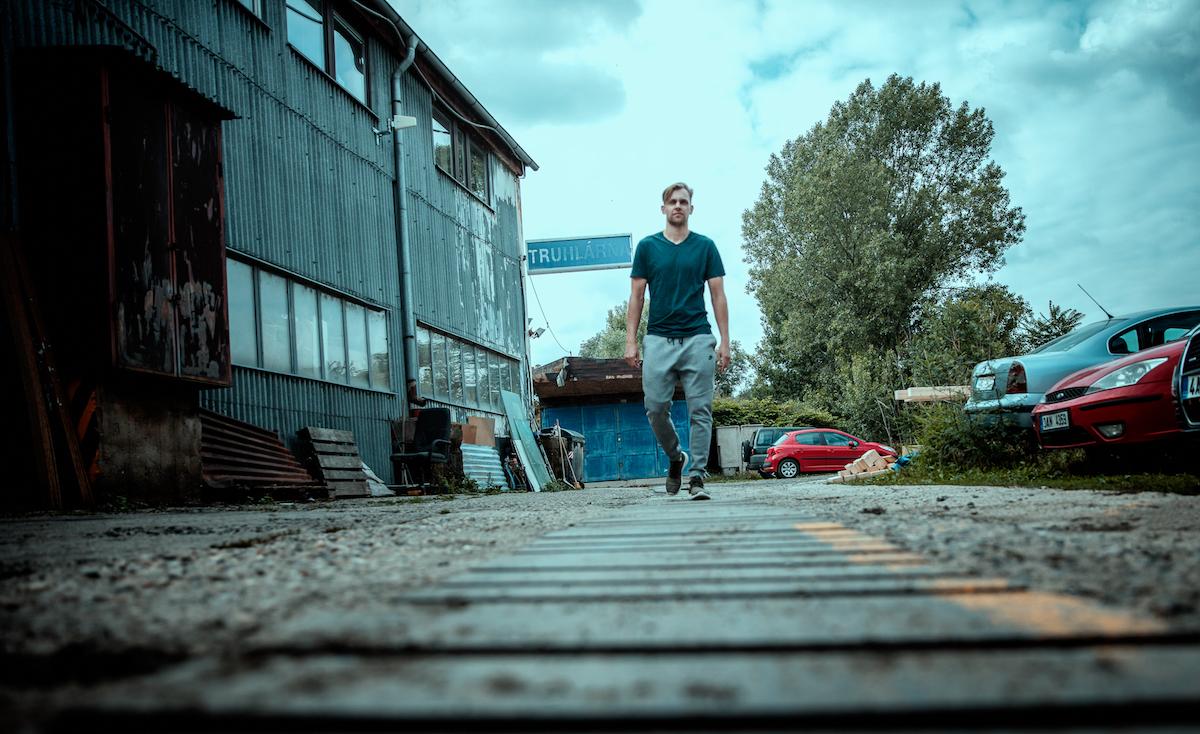 Knowing then what I know now, it could have been different, but I really didn't care at the time. Martin Mazanec was in this hell with me. We pretty much fought for a position of eighth or ninth D-man, so why would we push ourselves to be better? I could see that even if I worked 24/7, my chance wouldn't come. And I got used to this regimen. I felt it was good enough.
People told me how young and talented I was over and over again. But why would I strive to better myself if I couldn't even show it on ice? I had other friends who had ended their hockey careers to do a lot of things that you don't have time for as a professional player. Not that I would like to go and get smashed. I agree, I was lazy, but I never dared to miss practice, just to go for a beer or two, go watch some new movie, or try to get a girlfriend. All of the sudden, those things were getting more important than hockey.
The 2011-12 season, my fourth season, changed my thinking. Under coaches Sýkora and Votruba, I finally played a whole season on the A-team. I wasn't the MVP, I played on the second or third line, but my game time stabilized. I finally felt like it was all coming together, and we advanced and I got offered a new contract.
Finally, some luck had come my way. I had waited long enough to play in Chomutov. It was all coming together. I got to the same level as my friends from youth teams. And the more I played, the more I enjoyed it. I had my position in the highest competition. The game started to be fun again and I started working much more because what I got in return was so much better.
We held our team's place in the league and I felt useful for the team. I had big plans for next season; how I wanted to play and how I wanted to push my performance further.
And then I got sent to Kadaň again. They called me back after three months. Chomutov was in deep shit at that time. I came to a situation where the team hadn't scored for two games and my first game was with Litvínov. It was a match between the last two teams on the leaderboard.
My place was as a seventh defenseman and we played with only six defensemen. I didn't even get to play in the first period, my ass was freezing and so I didn't notice Lukáš Pulpán, our best defender, getting injured. During the break, I was asking myself if it was worth coming here. I stuffed myself with bananas and cookies and then a few minutes before resuming play, the assistant coach came to me to explain how the opponent was playing its power play.
My first game time that year came on the penalty kill. We lost that game 2-1, but I assisted on our only goal. I felt a ray of hope, but during the summer after my first full season, I injured my back while weight lifting. It hurt like hell. As I tried to prove myself and play all of the time, it just got worse. Once they dragged me back up to the A-team, my back was in ruins.
Once Čelanský got fired and I started playing much more, my back hurt more and more. For the last month, I could barely get out of bed and I couldn't even put socks on. It felt as if I had knives in my lower back. An MRI showed a spinal disc herniation. It wasn't that bad. All I had to do was to rest for a while, but I didn't want to give up on my chance, which only made things worse.
Around Christmas, I had to admit that I couldn't go on like this and the doctors told me to take a break until the end of the season. I returned for a few games, played three, and injured my back again in the third. I tried so hard to help the team, pushing myself through the pain, but I couldn't.
And we were demoted.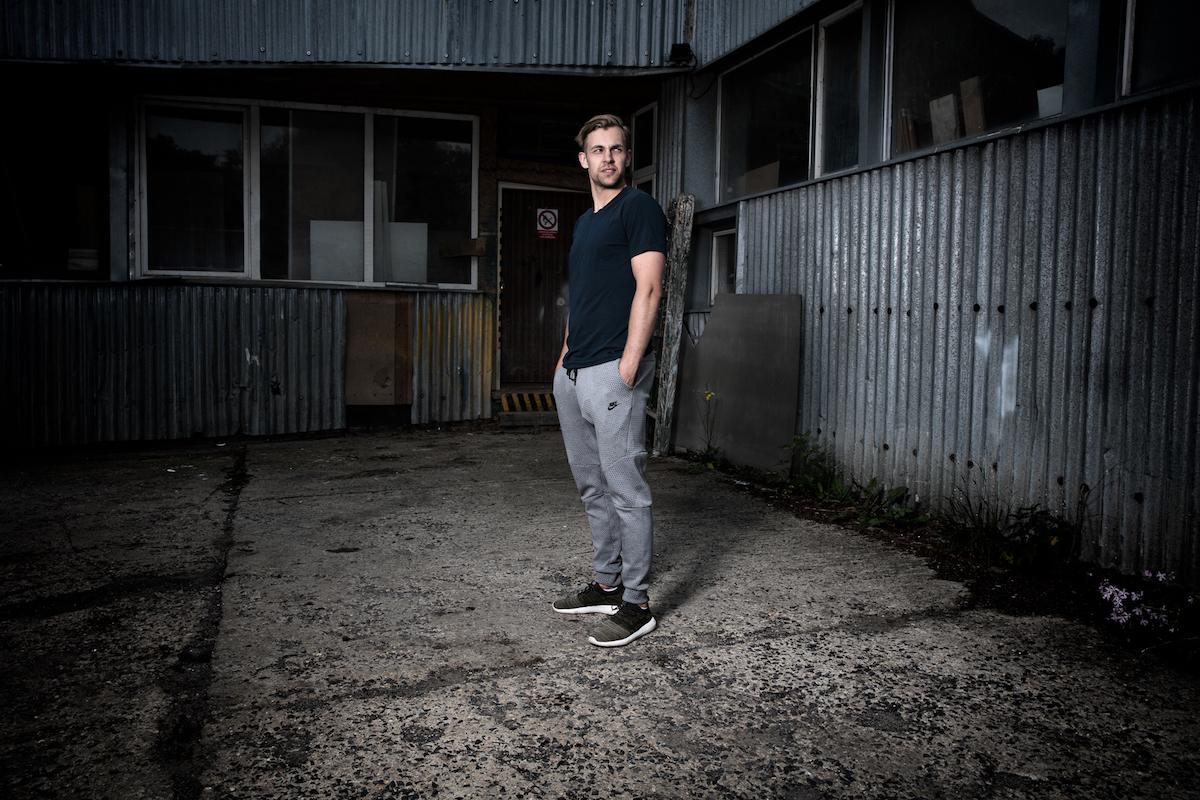 I couldn't practice the whole summer because of the back but all the inspections seemed alright and no one could figure out what was wrong. Luck saved me. Luck and my dad. I visited him in Písek and he told me that he knew a chief physician in a local hospital. And that I should go and see him.
Sure dad, I thought. I visited the best specialist, but a doctor in the local hospital will save me. But I went anyway because I figured I had nothing to lose. During the examination, a nurse noticed that I was walking weirdly. She said people with my diagnosis don't move like that. I got sent to a specialist and he found out that really, all my problems were coming from a different place. I had strained muscles around my tailbone.
Until today I can't believe no one else thought of that. I needed just one week to feel like a different person.
I started a new season fresh and it turned out to be a breaking point. Coach Kopřiva arrived and Vladimír Růžička had already been involved in the building of the team. They fired all of the expensive new players who had arrived a few seasons back and decided to build a team from scratch. Mr. Kopřiva then told me one thing which stayed in my memory forever.
We were preparing in the German town of Crimmitschau which had super small dressing rooms. I always left the bus as the last one so I had to sit in another room. There were only two other teammates with me and we had some coaches' stuff. As I was putting my gear away, Kopřiva looked at me, and if you know him you know he tells you exactly what's on his mind.
"Rutt, you've been here for so long," he said. "People say you're a talented one but they always get rid of you. What's the matter? You should finally start playing some hockey."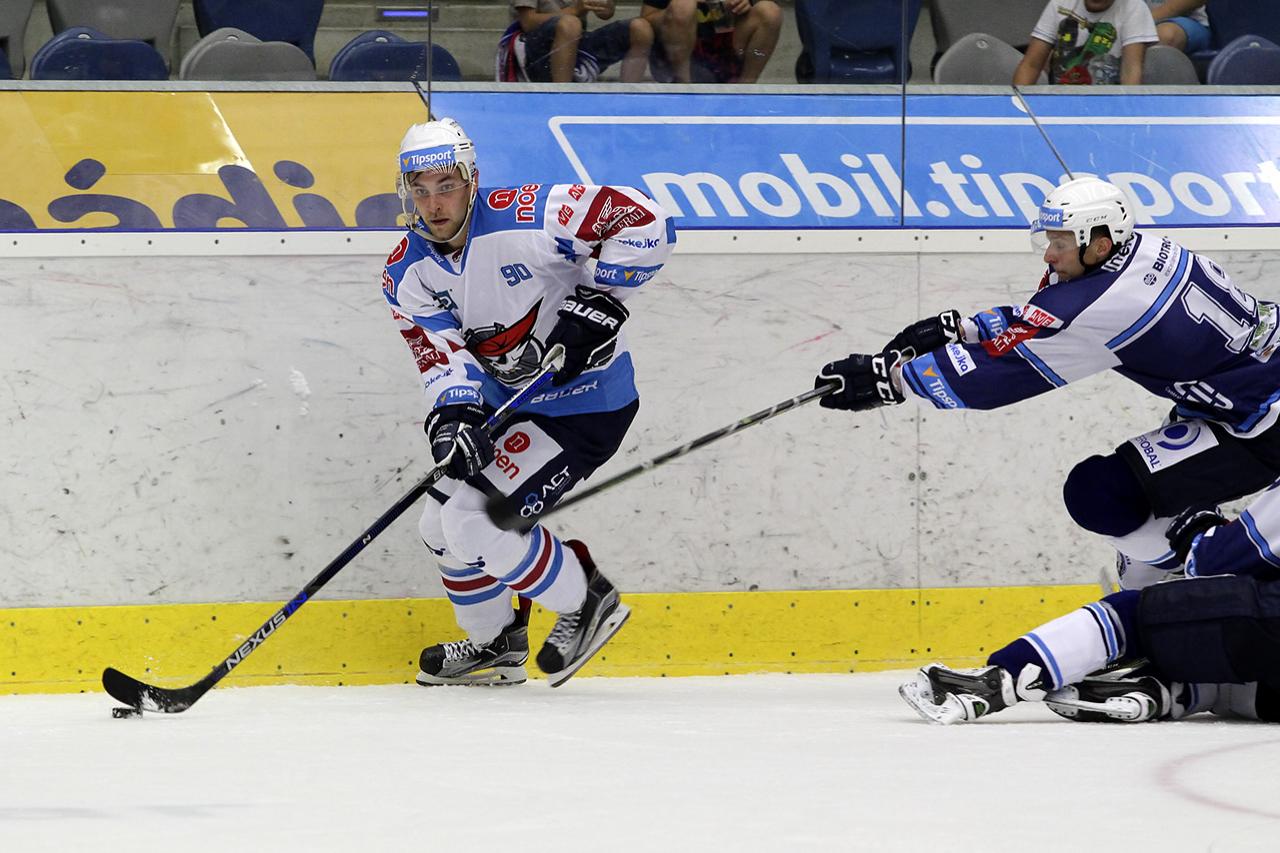 He said it just like that. It was the most accurate description of my career until then. He actually liked me. I finally had a coach who believed in me. He put me on a great line, playing defense with Brett Skinner while the offense was run by Nikola Gajovský, Štěpán Hřebejk, and Marek Hovorka. It was an amazing year for us, for the team, and even for me personally.
The season is long and you'll have bad luck or bad games. It happens to everyone. My previous coaches saw me as the young one who went back to the bench as soon as he made a mistake, but Kopřiva always gave me a second chance, and even a third one when I needed it.
I felt his trust. Sure, I messed up some important games but I also delivered during the more important ones. I finally realized how good I could become, what a player I could be when I had the self-confidence and the passion. I was leading the scoring for defensemen, our five played amazing hockey and we even knocked out Slavia with Bednář and Vlasák on the roster. We played so well.
I thought I might not be so lost after all.
Due to my previous problems with my back, I didn't have to go through the summer prep with the team so I didn't need to run. I was pretty thin (I take after my dad) and running always made me lose weight to about 85 kilos. Having my own workout plan let me work on the muscles I needed. What followed was a season that catapulted me to where I wanted to be, to a place as one of the leaders of the team. On top of that, Vladimír Růžička took over the coaching role.
You know, if you mess something up under him, it can get pretty rough. But in my current mindset, it was much easier to get over it. Once he took me into his room. All the coaches were there with a diagram of a situation from our previous game. Růžička played a five-second sequence where I left the space behind the net and made a bad pass.
I saw it straight away but he turned the video back to the beginning.
"What have you done?" he asked.
"A bad pass," I answered.
Click. Back to the beginning.
"Alright, now count how many fakes you made," he said.
I swear before I made it from behind the net to the middle of the ice and passed, I faked like 11 times. I was handling the puck back and forth and I could see that on the last two fakes, I put the puck on an entirely wrong part of my blade. That's why the pass ended badly.
Vladimír pointed this out every single practice. I could clearly see that it was not for nothing. I looked down and had a hard time not laughing at myself in the sequence. I was faking like a mad man. The coach was right.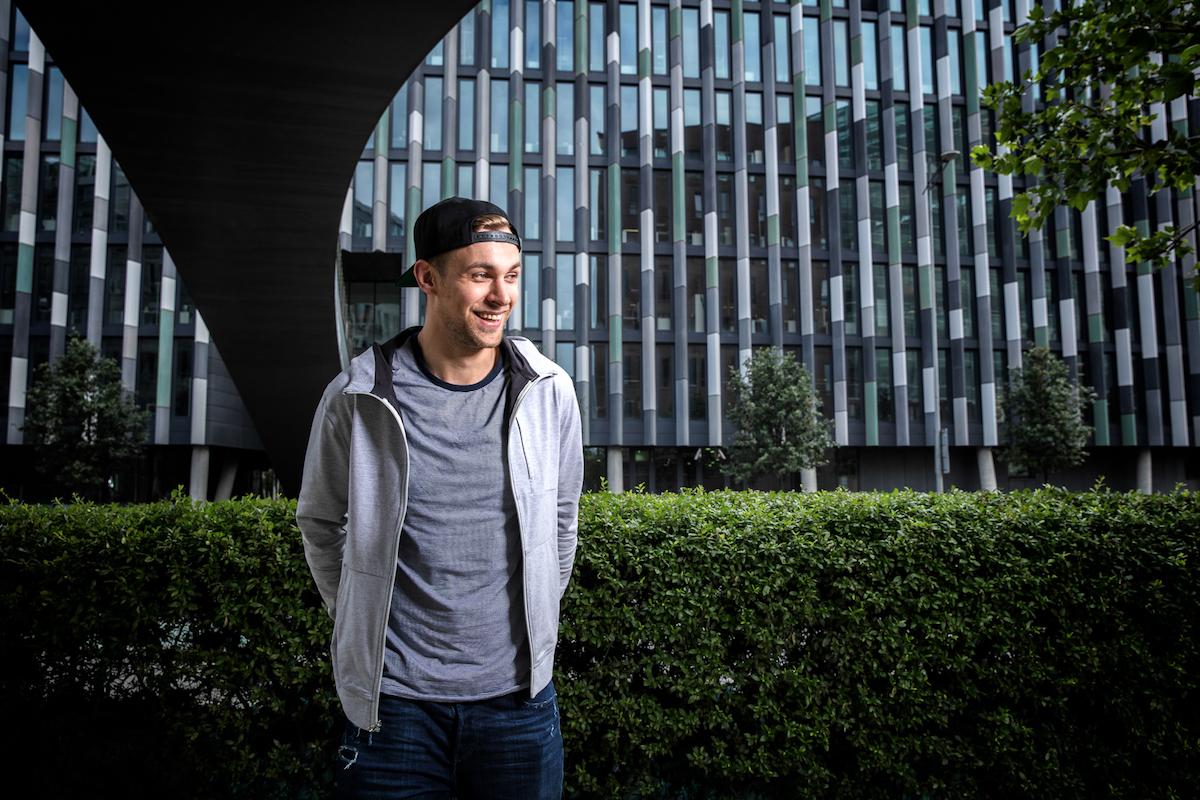 Everything they say about him is true. That he sees the potential in his players. He wants them to be better versions of themselves. I had many meetings with him involving many aspects of my game: Where to stand in which situation, where to put my stick, how to better position myself. No one likes to hear about his mistakes, but I finally had a coach who knew what he wanted me to do. I was 25 at the time. Swedish players play a crucial role in the NHL by that age and I didn't have a proper coach until then! They taught me fundamentals in Písek. Radim Rulík in Pilsen showed me how to work at the highest intensity level, but to have someone show me how to actually be better at the game, that was a first time for me. This was the first time a coach was willing to take me aside and show me important details I should focus on.
Sometimes this approach doesn't help, but I am not that stupid and a lot of the things that he told me were things I started doing subconsciously. There were so many times I was on the ice when I realized that his advice was much simpler and more effective. I kept getting better and I realized that I hadn't reached my ceiling. I was hungry to continue improving. I started thinking about nutrition, planning extra sessions with a conditioning coach, and working out in a gym even above my practice obligations.
Then the national team called. I had a free day, we had a couple of beers with the guys and the following day I woke up around 10 AM. I checked my phone and saw a lot of messages.
I'm in trouble. That was my first thought. I tried to remember the night and if we had done anything bad, but once I started reading through the messages, I realized what the fuss was about. The first thing I did was to text Jan Kovář to ask if he wanted to be my roommate at the training camp. I had been nominated for a Euro Hockey Tour.
Kovář and a bunch of my other friends had been playing for the national team for some time already when I got my invitation, but it was still like redemption for me. That first invitation made all the struggles that I had gone through worth it. I was so happy. More than anything, I felt great motivation.
My premiere for the national team didn't happen somewhere on the side. We played our first game against the Finnish team in O2 Arena, Prague, during the Channel One Cup. I was so nervous that I didn't make a proper pass for the whole first period. I had never experienced anything like it. We lost 3-0 but I felt great.
I had a stable role on the national team during the next season and news reached me that the scouts from Europe and the NHL were watching me. I had an agent who didn't do anything for me for too long, so I fired him and started looking for a new one. My career was going upward and I needed someone to point me in the right direction. After my previous experience, I chose very carefully. I had a couple of meetings with different agencies, just a quick coffee with the people to get to know them. I wanted to find someone with whom I clicked; someone who saw my career just like I did. In the end, I chose Michal Sivek.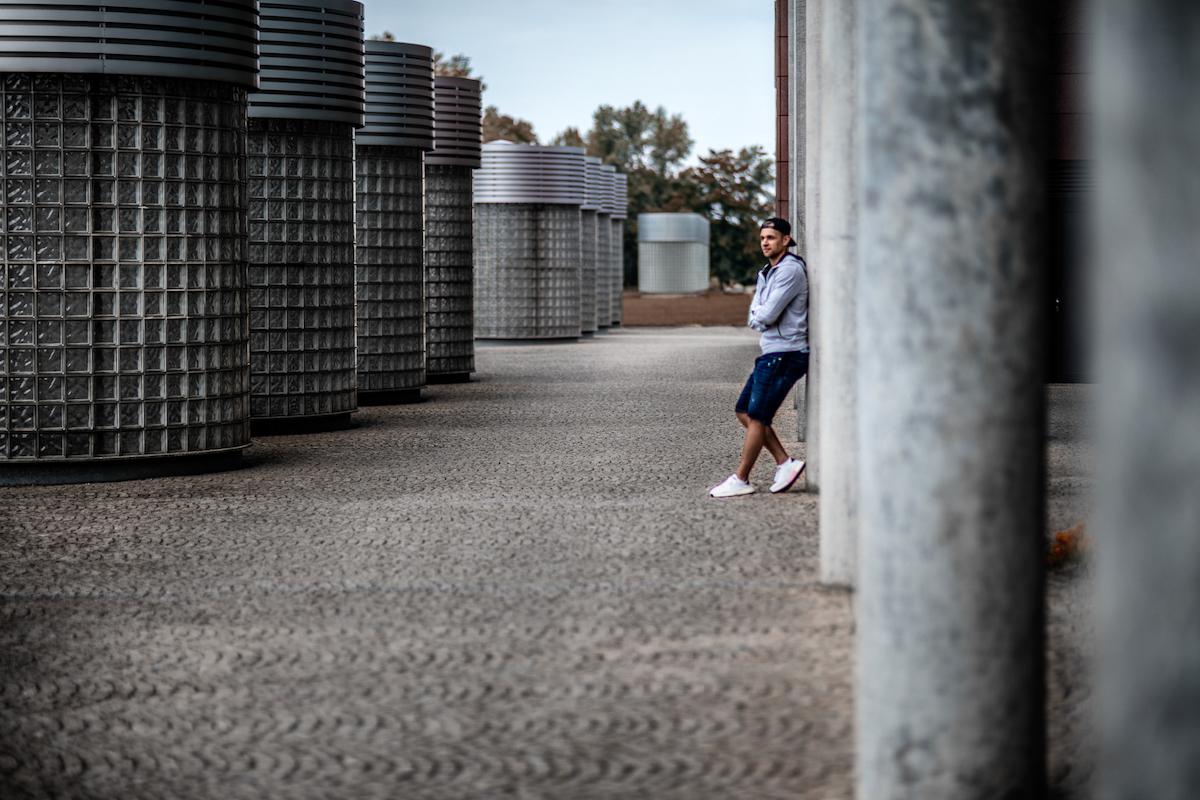 We made it to the playoffs that year and I had a pretty nice offer from the KHL. Unfortunately, I still had my contract in Chomutov and they asked for a lot of money from me. Like really a huge amount.
The Russian club had its budget for me, so I'd have to pay this amount from my salary. The KHL would mean great progress for my career but I felt like I should not rush things. I told Michal I didn't want to deal with it at all right now. Let the offers come, I'd finish my season and then we could decide. I didn't even know if I'd make it to Worlds.
Michal had asked me before whether I wanted to know who was watching my games. I said no. I wanted to have a clear mind and just play hockey. I didn't care who sat in the stands and made notes under my name.
Unfortunately, the Worlds in Paris ended for us in the quarterfinals, although I felt like I played well. Just as we arrived at our hotel after the last match I had a call from an American number. I quickly changed and went down to the lobby to meet someone from the NHL.
Then I called Michal to see what we had. There were plenty of overseas offers which was really nice. A transfer to the NHL doesn't cost extra money. Everyone pays the same, so I had some pleasant decisions to make.
I congratulate myself today that I took my time. Even though I took a risk because I could have easily missed the roster in Paris. Or I could have played much worse than I did and no one would have wanted me. I rejected the offer from the KHL right before our preparation match with Germany. I played so bad there but I still somehow knew it was going to end well.
I had five real offers from the NHL. I called Michal and his colleague from America, Allan Walsh. The call took 40 minutes during which Allan explained the positions each of the different clubs was in and which situation would provide me the best chance to play.
In the end, I decided on Chicago.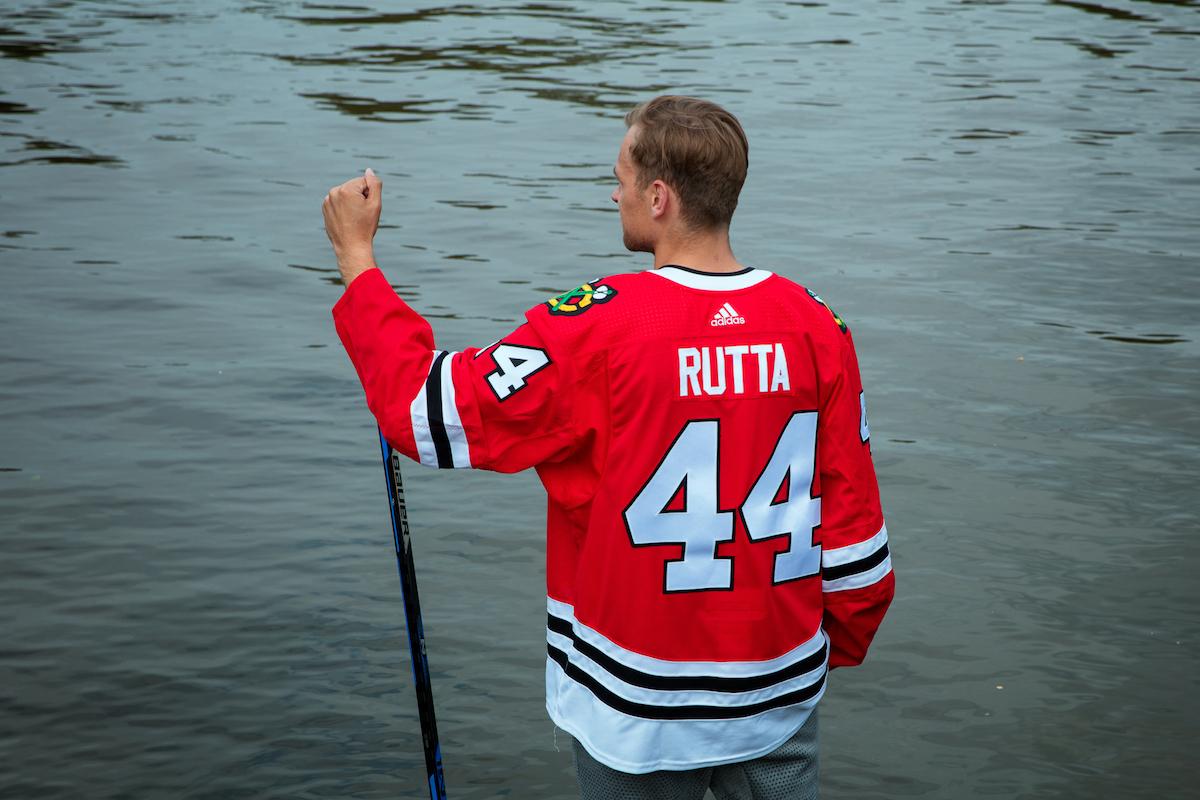 I thought it would end right there because I checked all of the teams that had offered me a contract. It's not hard to Google who plays what position, what their salary is, how long their contract is, and whether they're a lefty or righty. There were offers from clubs where I just couldn't see myself getting on the ice ever. And I didn't want it to end just like when I was 18 in Chomutov. I was much more experienced now so the money I'd get from each of the clubs wasn't very high on my priority list. Chicago actually offered me the worst salary. The baseline was the same for every club; it was the highest I could earn as a new player under 27 years old. But the bonuses differed. And they were the lowest in Chicago.
Despite that, I chose the Blackhawks. All the contract offers were for one year. I calculated that if I played well, I'd surely get a contract in the NHL for the next year and I'd be 27 at that time which meant I'd be able to get much better conditions.
I received an email with an attached paper, I signed it, scanned it, sent it back and I was a Blackhawk. I arrived in Chicago one week before training camp. That's a time when no official prep with the club is allowed, but most of the boys were still meeting each other in the training center and at least working out together. So I joined.
On the first day, there were just a few of us and I could stay in the main dressing room. On the second day when the rest of the team arrived, my bag got tossed to a different room; a small room which looked like somewhere in Šumperk. Toews, Kane, and other stars had their own name tags in the main room. "Alright." I quickly realized that no one cared whether I played well in the Czech Republic or on the national team, or that I played a leading role the last two years in Chomutov. It was going to be a fight again. I was playing for a team that had won the Stanley Cup three times in the past seven years.
And yet I still had no doubts. I simply sensed that it was going to work out well. And it did. The camp and some exhibition games happened so fast and suddenly I was in the lineup for our first game of the season against Pittsburgh, the last Stanley Cup winner, one of the best teams of the past few years, with Sidney Crosby and Evgeni Malkin.
We scored 10 goals against them. 10! I even got my first point. My shot got blocked and Nick Schmaltz passed the puck to an empty net right behind Richard Pánik. I can see it as if it happened yesterday. I was euphoric. Pure happiness. I couldn't even imagine such a feeling a couple years back on my way to Kadaň.
I scored in our second game against Columbus and it felt completely normal. I had that healthy confidence. I never even thought I could go any other way. I simply played in the NHL and it was a competition where I belonged. I appreciated it every day here. It's an incredible world but I believe I'm not in it by accident. It was there in me all along, I just had to find it. And I had to get the chance to find it. To not be a lost soul.
Jana Mensatorová, ČTK/AP/Kamil Krzaczynski a piratichomutov.cz/Jan Pidrman