Just don't tell mom
Eva Samková Adamczyková
snowboarding

At the beginning of 2018, I was traveling to Turkey for the FIS Snowboard World Cup. Just getting there was difficult; it took about 30 hours. First, our plane was delayed, and then it couldn't land where it was supposed to land so we had to take a bus to Erzurum and that took about nine hours.
I had decided to attend this competition even though I had already qualified for the Olympics. It's good to stay sharp, but at the same time, I asked my mom if I should stay at home, where I had already spent more time than before. I wanted to make sure they could manage without me.
She told me to go.
It was pretty bad weather in Turkey after our arrival. After one training session, I went to bed early and set my phone to quiet mode, as I always do for the night. That's why I missed an incoming call. Eventually, somebody knocked on my door. It was our coach. I could see something was wrong.
"Your mom called," the coach said. "Call her back."
I knew it involved dad. I just didn't want to admit it.
Two days after winning a gold medal at the Olympics in Sochi I came home to the Czech Republic with a TV station waiting to document my return to Vrchlabí, and my reunion with my parents.
When I stopped the car in front of our house with its wild front garden, there were already excited reporters, and a camera. They were hoping for the Hollywood-like arrival of a supergirl full of joy and ready to jump right into the arms of her proud father who would then spin in circles with her. And then her mother, with tears in her eyes, would fall around her neck.
The front door opened and my father stood in front of me in his house clothing and slippers, unshaven.
"Heeey," he said.
"Hiii," I said.
"So it was good?" he asked
"Yeah, good." I said with a smile.
My mom was not there. She was at work.
The TV people just stood there with their mouths open.
"That's all," I said.
"What did you think was gonna happen?"
And then they left. This scene perfectly illustrates my family. No American emotion or I love yous. We always made fun of that. We loved each other, of course, but we didn't need to say it out loud. My parents were glad that I was so good at my sport and had been so successful, but it had become a sort of standard. I could win the Olympics, World Cups or whatever and my mom would still tell me: "Better slow down a little, you don't always have to be the first one."
Just as we Sameks are rational about our successes, we're also rational about our problems. We don't enjoy drama. There are families that always deal with drama but we're more of a chill family.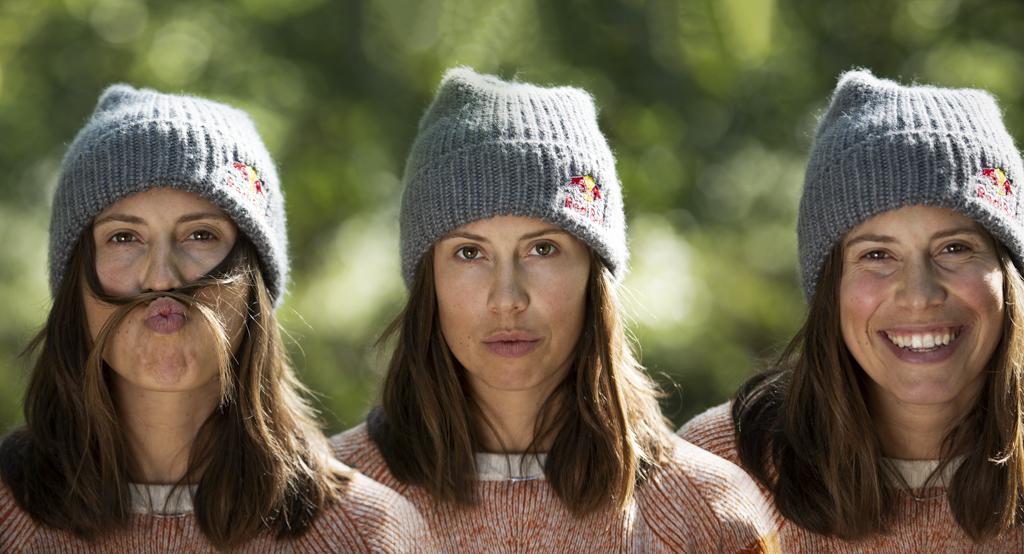 Of course, the Sochi Olympics were a big deal for my parents. They had invited friends over, had a barrel of beer, and even let the TV staff into their living room. After the race, my sister and father did an interview. You could see my sister was nervous, saying how I've always been very responsible and followed my goals, but my father knew exactly what he wanted to say.
"Our Eva?" he said, smiling. "She did every sport she could ever since she was born. Any sport, you name it. She did horse riding, yachting…"
Yachting? Really dad? I've been on a yacht probably once in my life during our family vacation, but my dad always made fun of everyone and everything, at any time. Maybe he should have noted how thanks to him, I ended up in a river with a burned leg, twice. Instead of vacations on the seashore, we went rock climbing or camping and riding down a river. That's where my mom once accidentally poured boiling soup on me when I was 5. My mom has problems seeing out of one side and as I was jumping around her, she tripped over me and poured the soup on my shin.
My father carried me five kilometers to the nearest hospital before I realized it didn't hurt that much and I started jumping around once again. The doctor treated me and told me to return the next day for a fresh bandage. My parents said that we couldn't do that, since we'd be continuing down the river.
Alright then, take her to another hospital, it doesn't matter, just make sure the wound doesn't get wet, the doctor said. In the morning, we flipped our canoe upside down. Twice. In that classic Czech brown river. We didn't follow the doctor's orders.
To understand how it happened, imagine my parents arguing about what "contra" means right in front of a dam. My dad got so invested in explaining it that he let go of the canoe in which I was sitting and it slowly started to float away with me in it.
The weir was pretty big, so the flow of water pushed me right under it. When they finally got me out and caught all of our things I was hysterical, crying. At first, they thought it was my leg again, but I had just lost my favorite little plastic paddle.
My mom said she'd never sit in the same canoe as my dad so we moved to a different one with our friends. Two hundred meters after the switch, someone crashed into us and we both ended up in the water. My leg survived.
My dad once crashed into a stone in the middle of the river Berounka. He saw it, but he just kept believing that he had plenty of time to turn until he had none. It was he who always told me that women can't judge distances. The belief stayed with me so much that I used it as an excuse with my coach, Marek Jelínek, whenever we discussed an upcoming race.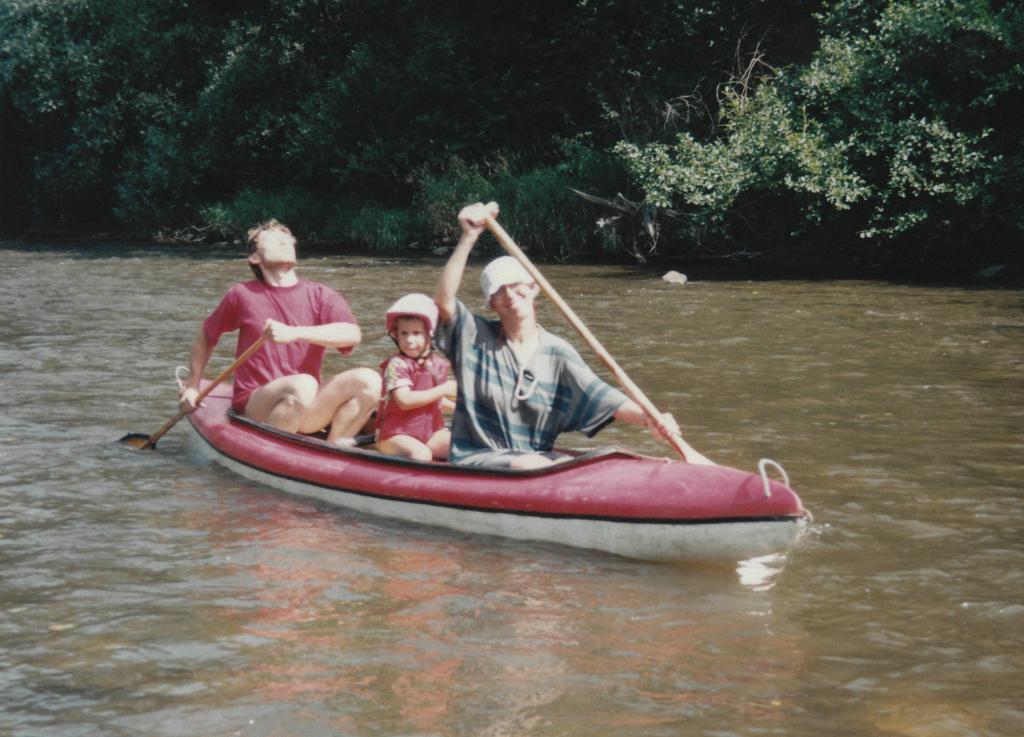 "You'll feel it," he told me when I asked how I was supposed to jump in a certain passage.
"No, I won't."
"Why not?"
"Because my dad says that women can't feel this."
Fortunately, Jelen managed to persuade me that I actually have a pretty good sense for distances, and I actually see it in driving. My dad was always an amazing driver and I take after him. He explained everything to me when I was too little to have a driving license. He would let me drive in parking lots, and then he took me to a driving school. The roads we have explored together on a motorbike!
Every weekend, he would go out for adventures with his Suzuki Bandit 400, alone at first, then he would take me with him. He had professional motorbike gear, proper clothes, and a helmet because he had had a few accidents. Nothing major, he would just slip and lay down on the road. But I had nothing. I would ride with him in just some old pants and a jacket and my head was protected with some old helmet. Whenever we were going fast downhill it would float above my head.
Once he tried to test the speed of it. We could've been riding like 150 kilometers per hour and it was the coolest thing ever.
"Just don't tell mom," he told me after this stunt, as he usually told me after any of our adventures. We used to go to the Jizera Mountains for good asphalt and especially the serpentines there. We would take a break somewhere, eat some snacks like a biscuit or an ice cream, and go back home.
It's such a shame I will never get to do this with him again.
It's strange how accurately I remember that moment. I heard a scream in my head, even though no one else could hear anything. We were in the kitchen, I was about 10 years old, my mom and my 5-year-old sister. I screamed: "Dad!" My sister started crying and my mom and I ran into the bedroom where he decided to take a nap after work. We found him in the middle of a seizure.
This was the second one, just a few months after doctors discovered a tumor on his brain. My sister and I had no idea about the first one. We were watching some morning kids' shows when my mom told us that dad had to go to a hospital during the night. At our age, we had no idea what that meant. Dad is in the hospital, alright. For us, it just meant stopping there on our way home from school. And because we didn't have much time for all of our sports and hobbies, we would always eat by his bed.
The hospital annoyed him. After the first round of radiation therapy, the disease seemed to abate, so there was no reason to talk about it after dad came home. Yeah, dad had a brain tumor, but it was nothing too bad, we thought. That's how I perceived it all through my childhood. I didn't even tell anyone about his cancer. I never thought it was important. Only mom, who went through all the diagnostics and therapies with him, knew what was going on. He even returned to work and functioned normally, before he started feeling bad again and the seizures returned. So they gave him an invalidity pension and he stayed home, where he withered away, just sitting on the couch watching TV or walking around the neighborhood.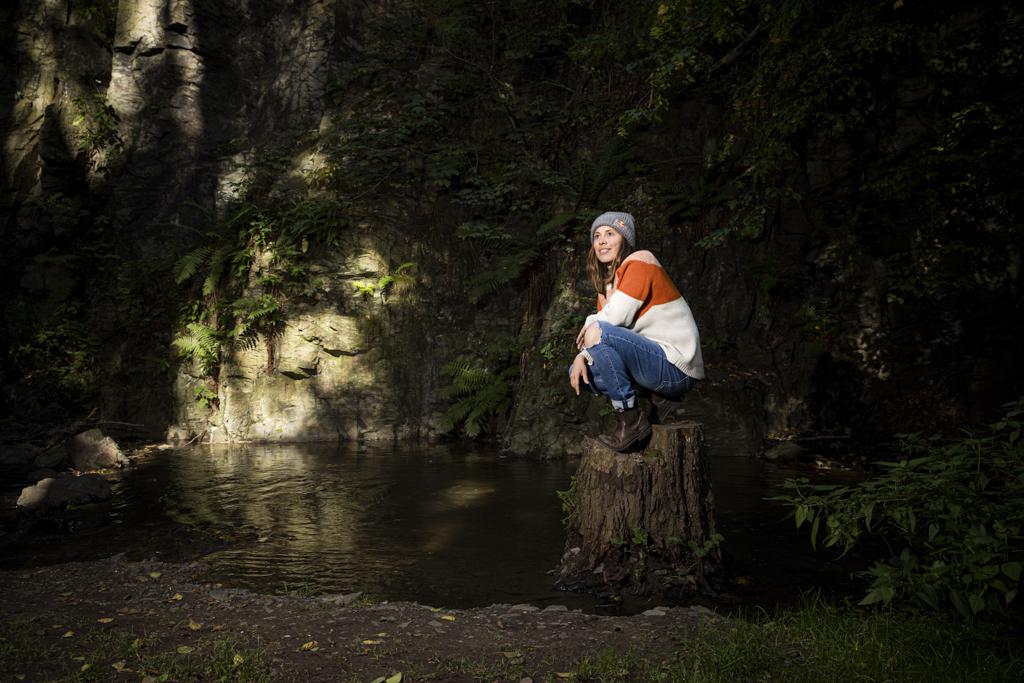 He was always a pretty mellow guy. Whenever he was supposed to take care of me when I was little, he just read newspapers while I proceeded to destroy our apartment. My mom was the one always moving furniture, changing something. He was the opposite, but it was strange because otherwise, my dad had a very active nature. He met my mom in a climbing group. He worked in IT but I've never seen him sit in front of the computer at home. He even had some pretty good muscles. He looked like an athlete, even though he never worked out. But after his sickness, he started to fade away.
We offered to buy him an electric bike or a bike where you can ride laying down so he wouldn't fall. We just tried to make him move, do something, because we could see his condition worsening. But he only reacted by listing what parts of his body were in pain. I don't think he was like mom or me; the type of person who just doesn't care about the pain and just keeps going. On the other hand, the pain that regular people know is quite different from what he was experiencing. We simply had no idea whether we should push more or just leave him be. It was about finding balance all the time.
Doctors filled him with pills which they said could alter his personality, but have some effect, too. He really was like a little baby, sometimes. He would just refuse to do something super simple and we had no idea if he was joking or if he was being serious. He feared that if he fell down somewhere, no one would help him. He had states where he couldn't use one leg, he started shaking and usually, he would end up on the ground. He couldn't even speak in those moments, even though he could hear any questions. When this happened a few times in public and people were giving him weird looks, he didn't want to go out alone anymore. Despite all of that, he was a very social person. Even when he was sick, he was always excited whenever someone would come for a visit.
The only problem was that as he started missing the social contact, some of the unspoken social rules left his behavior. He never cared if he shouted "Hey, what's uuuup?" to someone on the street. Or, when I was with him, he would add: "This is my daughter, would you like her signature? Come on, she will give you her signature!"
This really happened. I had no idea what to do, how to quickly disappear. It was so embarrassing. I just whispered: "Dad, we don't know these people."
Even at my races, he would chat with everyone, joking around. That's how everyone outside of the family knew him. And even me, because thanks to snowboarding I've spent a lot of time out of the house. I thought he just didn't feel like doing anything. My mom worked in a hospital in Prague at the time and so during my third and fourth year in high school I usually sneaked out and we went to lunch or something else with dad. Just me and him. We would jump into a car and go for steak tartare, his favorite.
"Just don't tell mom," was how our escapes from reality usually ended.
My mom and sister had a different point of view. They had spent every day with dad. My sister used to call an ambulance for him when she was little and he had a seizure. Or that one time when he decided to start chopping wood at 10 PM and he cut off his thumb.
My mom patiently endured all his states, even when he wasn't being very nice to her. She was the one who always came up with new treatments, but dad always thought she was too quick with the changes and that they should stay with a certain method for longer. He couldn't win. Mom knew how to make him do the things she wanted him to do. Sometimes, she was really hard on him, but at the same time, she loved him so much. She was the only one capable of making him do something. And it was simply because she never gave up hope. She always believed in his recovery. She is an incredibly brave and loving woman.
She also did many things with him. Spring to fall, she would go for walks with him. He had Nordic walking poles and they would go for a walk every day. They would always have a short break by the pond. My dad would drink one beer and then they walked back. They even went on a family holiday with my sister to Greece. Or our sweet family holiday in Rome; what a trip.
I had decided to bring everyone on a trip somewhere in Europe. In reality, it became mom walking from one church to the other, me and my sister behind her and a kilometer or so behind us was our dad who was sour because he couldn't keep up. He'd enter one church, take off his hat and his fanny pack, and when my sister and I came back, mom told us that dad had fallen asleep and she didn't want to wake him up so he wouldn't have a seizure. So she stayed with him and we walked around some more.
I once took my family to Lipno, where there was a big Olympic park at the same time as the Olympics were happening in Rio de Janeiro. Once again, my mom was running around because she wanted to see everything and saying she was going to work there as a volunteer. My dad said he was not going to follow Slída – that's my mom's nickname because her name is Ludmila, so Lída, so Slída – around. He got lost. We finally found him in a crowd of people, angry that mom had left him there. So we took him to a pub. That always helped him be a little happier. A pub or a patisserie.
It was funny that when he actually decided to do something, there was no stopping him. He would wake up in a good mood and decide he wanted fresh trout. So we had to go somewhere behind Vrchlabí for fresh fish so dad would be happy.
Today I know better but as a child, I always thought I liked my dad more than mom. It was because she was home with us and she was the one who made us do all the chores like cleaning and homework. Dad would always just come home from work and play with us. He had it much easier. I considered him my older friend more than a dad. I even sometimes called him by his name. It started when I was small and my parents taught me to, if I ever get lost, call "Roman" and "Lída," because "mom" and "dad" is something every child would shout. It seemed normal. And it illustrates the relationship I had with my dad.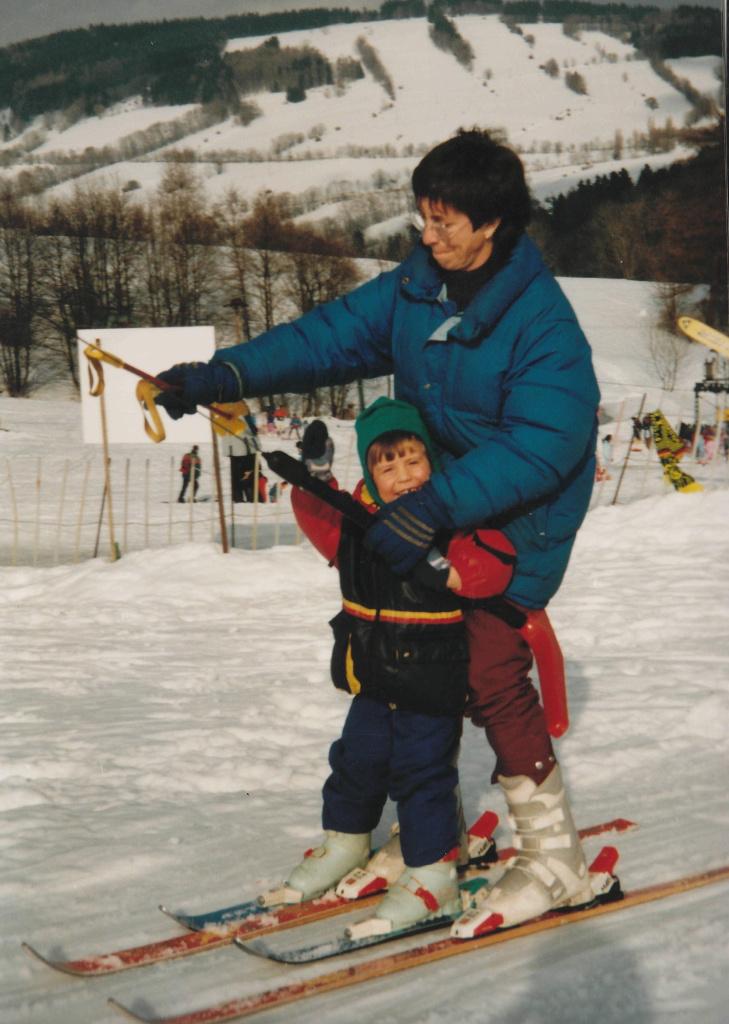 My mom is amazing in how willing she is to sacrifice herself for her loved ones. It is with her that I have my first memories from the ski slope. When I was around 8 years old, she used to pick me up from school during spring and we went to Špindlerův Mlýn. There were no tourists at that time of year and it was amazing. The weather was warm, it was just us with some hot chocolate and I didn't have to go back for afternoon school. What more could a kid wish for?

"Just don't tell dad so he doesn't get angry," my mom always said.

The most important factor for my education was the fact that both of my parents were super chill about everything. They were always there in the background to make sure I did everything properly and didn't slack, but they didn't try to teach me anything technical about sports, they just supported me. Dad was a huge fan. When I was younger and I still competed in freestyle, we had our own special sign. We would signal Y-M-C-A to each other over the ramp. And when I competed in skiing, he introduced me to video coaching.
He helped as a referee at the races, together with other parents, and he photographed me going through a gate along w9th Andrea Zemanová. I was usually ending on like a 350th position, while she was the champion.
"You see? Here you're way too under," he showed me in the photographs. I was about a meter away from the gate while Andy was right on it. None of the coaches was able to explain it to this clearly. Or maybe they did and I just didn't listen, but I still remember his advice today.
My dad was the one who came up with the idea to contact Red Bull. We had just begun thinking about sponsorships and none of our tips worked out.
"Dad, you're crazy," I said. "Why would Red Bull care about me? They're the best in the world."
Fast forward half a year and I had my first meeting with them. Thanks to my dad, I started to talk about it and my second coach, Jakub Flejšar, contacted them and pushed me into the meeting. They were just looking for new talents.
By the way, I've been told by many people that we didn't take full advantage of our sponsorship opportunities during the first year after Sochi. I'm very happy with my marketing guys Jirka Tichý and Tom Kraus. The Olympics will always be mine. I don't feel like I don't have enough, which is what my parents taught me: Don't be greedy.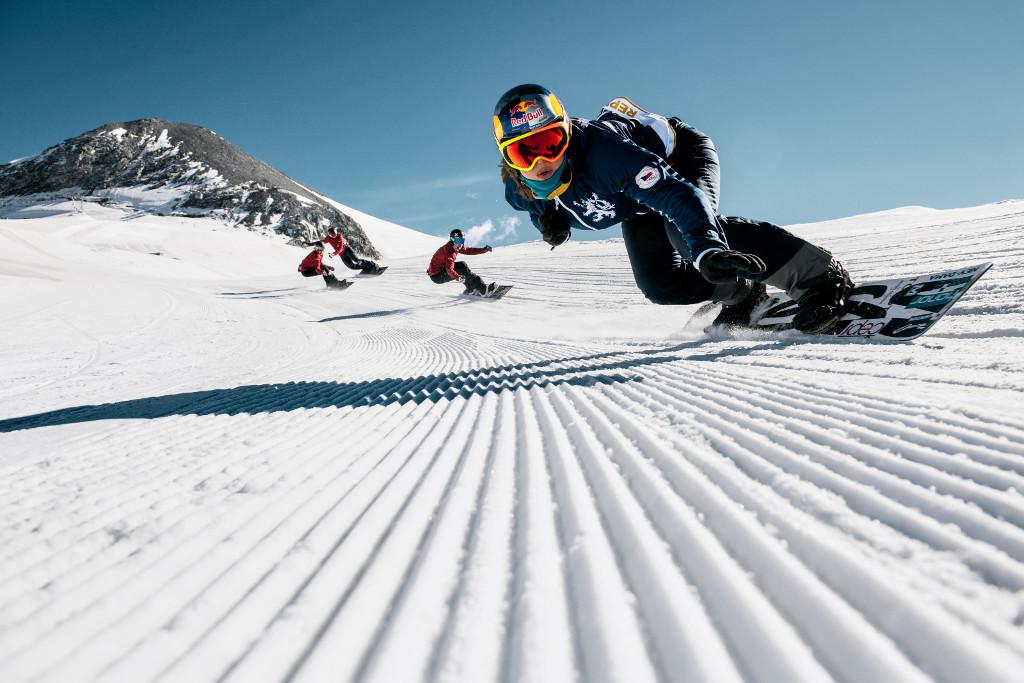 The modesty of my parents is illustrated by one story from Sochi. There was a small private party prepared after my victory in Prague. Toyota, as my partner, offered to pick up my parents in Vrchlabí and bring them in. So I called my dad to see if they'd come…
"You know, mom's at work, sister has to go to school in the morning, I'm not really in the mood. No, we won't come," he said.
Of course. Instead of letting some chauffeur drive them so they could be by the side of their amazing daughter, they wanted to wait for me to come home, where we could celebrate our way, with just us. Don't take this the wrong way. They were happy and proud, as much as any parent could be proud of their child. Dad likes to take a photo with a medal; mom sometimes mentions it in a conversation. But that's all. They don't need to be seen as the parents of a gold medalist. They were probably always more invested in the races than they'd admit, but they didn't need to show it, and they weren't interested in the public celebration. They wanted me to be the same.
In Vrchlabí we had a celebration for my gold medal. It was in the city square and my mom was telling me to hurry up.
"You can wait for their star, can't you?" I answered. I meant it as a joke, but you should have seen the scene she made.
"Chill out mom, just a joke" I said.
I had given out signatures to half the city that day, from afternoon until eight in the evening, people were just coming and coming. The queue was so long and it felt as if there were the same amount of people waiting no matter how many I signed. My dad was somewhere above me and every few minutes he wanted a pack of signed photos for his friends.
That was just him.
When I was around 20 years old, I tried to pull some strings. I realized I might be able to use the popularity I had gained after Sochi to get my dad better doctors who might be able to help him. I was on the phone with one of them on my way to Vrchlabí. He saw dad's results so we called to see if there was something that could be done.
"Are you driving?" I heard him say.
"Yeah," I said.
"Then please be careful," he said. "Or stop somewhere."
All those years, I thought it was going to be alright, but this doctor made it very clear. He told how expensive the treatment would be and then he said something that just resonated in my mind. That was the moment when I finally fully understood.
"You know, these brain tumors, it's just sad," he said. "Those are very sad cases."
I stopped right at that moment. I just watched the road go on in front of me.
"So what you're saying is that he's going to die?" I asked. " We don't know when, but whatever we do, the end is going to come?"
Once I hung up I didn't stop crying until I was home.
His tumor was inoperable. He underwent one small surgery where they had tried to burn at least a part of it because it started pushing on his talking center and he slowly began to lose the ability to speak. It was harder for him to find the right words and he started forgetting things. You could answer a question for him and he would ask it again in an hour.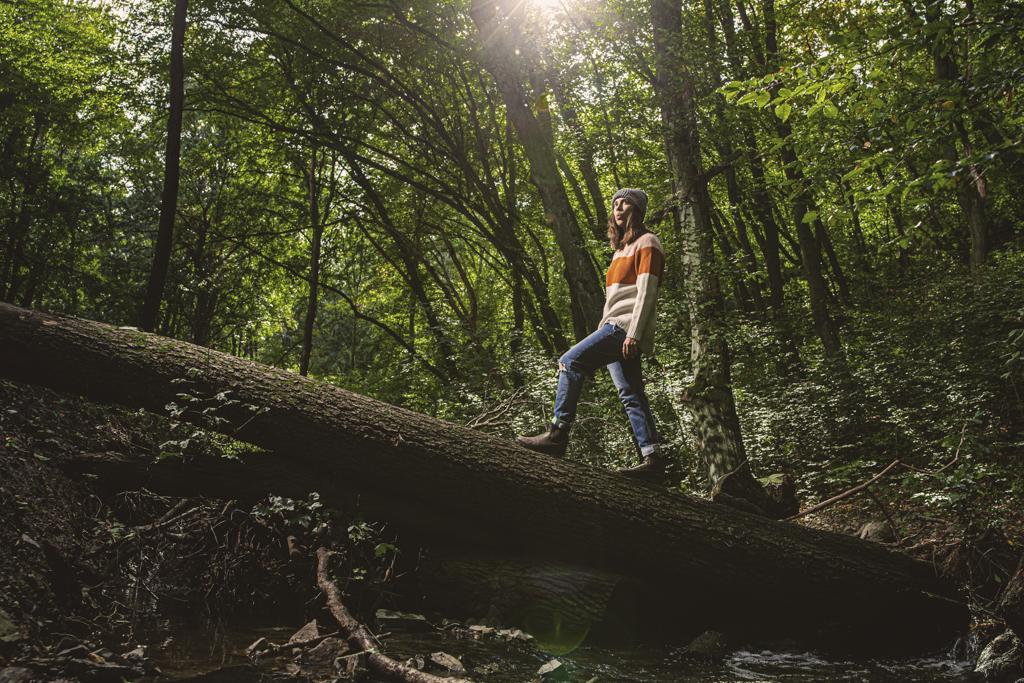 As his condition worsened and he needed more and more pills -- when a simple illness would need not a week to recover, but three -- the more we could see him getting so tired and annoyed. We could also see that no matter what we did, it would be of no use if he didn't believe it. Trust and your faith shall heal you, they say. But how do you quantify someone's will to live? Who is the judge to decide how much belief will help you recover? Some people stay positive, they fight and they still lose. My dad was overwhelmed. He was more and more pessimistic, but we tried anyway. He once visited a healer about whom I had heard good things. Of course, it was only because it was in Prague and I promised him lunch in Café Savoy if he visits him.
I had a meeting at the same time so I just dropped him off and then picked him up. Now I regret not going with him, because maybe I could have heard something useful. My dad was quickly done with him. "What an idiot," he said right after he got in my car. "He was quiet most of the time and when he said something it was just a bunch of crap."
I didn't know the healer personally, but he might really be able to help someone. First and foremost, that person had to believe in his recovery as well. If his belief was not there, then there was no chance.
"Alright, dad," I said. "Here, you have your lunch, and let's go home.
All of our attempts to save him became funnier and funnier to him.Once, when we were all home, he started acting as if he was having a seizure. We all jumped up and ran to him.
"Haha, gotcha!" he snapped.
We scolded him never to not do that again.
Some of our attempts like swimming just ended up with him so exhausted from the radiotherapy that he almost couldn't walk back home. And when I looked into changing his diet to healthier food, I realized that food was his last pleasure. Why try to limit it? I tried to take him to a vegan restaurant once and he complained nonstop about how weird the people were there and he didn't even order. We had to go somewhere else for grilled chicken.
Looking back, I mostly regret being away a lot of the time and then not doing enough with him while I was home. We could do this or that, I thought. And then I just ended up doing my own thing. I didn't want to change my parents' program when I wasn't with them daily.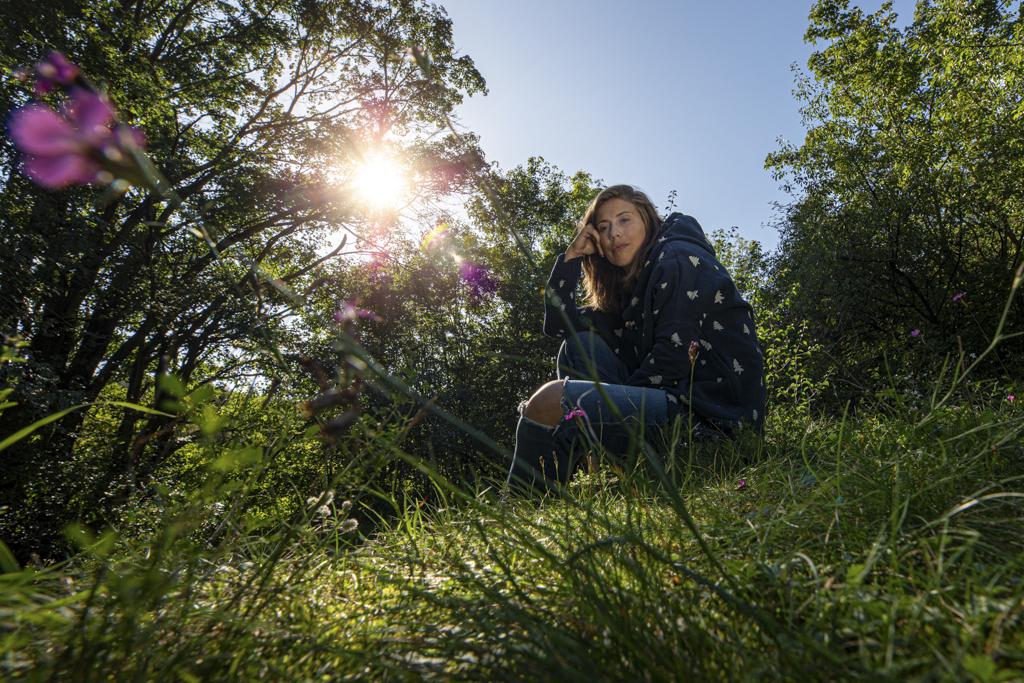 That's why today I always feel like I only finished a few things in my life. As if I always decided to build a cabin, drew a plan, bought the material, and then never started. A lot of the time, I started planning something but then I had to go and never realized it. Never finished it. At least I know dad liked to watch me race. And that it made him happy when I was successful. He asked about every detail; tried to give me his advice.
I tried to ask how he was feeling, what his emotions were, but I never got much information from him. We never really talked about that sort of thing, not even with mom. And now I realize it was mainly about me. When I was at home, I needed to be more present; be fully there. Even though I tried to talk more with mom, it was the same as before. I'd come home, give her a hug, say hello, and off I go to visit my friends.
I can see her sad face whenever I was planning to leave again. Your parents want to spend some time with you when they finally get to see you. When you're growing up, you take it for granted that you have a mom and a dad. But it took all this time for me to realize how well they brought me up. This doesn't mean I'll change the way I act in an instant. I'm no ideal daughter. I can be very rude to her, even though I'm trying not to be, but I always regret it in the end. Especially since my sister is studying in Prague and our mom is home alone.
And even though she is incredibly strong, I think there is a little voice in her head that is saying that we could do more, even though she knows it's not true.
At the end of the year, my dad's condition got worse. He had to go to the hospital again. We brought him back home for Christmas, but he almost couldn't speak, he couldn't walk and we always just brought him to the table when our friends arrived. We would alternate who was taking care of him when our mom was at work. We were planning on trying a new treatment, even though the doctor openly said to think twice about it. Mom was all aboard. It was going to work this time.
That time sucked. You try to think about everything rationally but once death starts to appear closer, rationality is not enough. For a long time, you say it is what it is. You're well aware that a close one is seriously ill, but once the end draws comes, you try to deny it. You try to persuade yourself that it's going to be alright. You don't want to give up on your loved one. You start to ask yourself whether or not you have really tried everything you could.
Years ago, I was wondering what I would do once my dad died, and how soon it would happen. In such a moment, you stop thinking about it, so as not to draw it any closer. As the sickness takes a slow course, you lie to yourself that it might be like this for years and nothing will change.
But it will. It does. Suddenly you are feeding your own dad. You make sure he doesn't stay in one position for too long and the doctors are telling you that it's just a matter of time. When you've heard this for 17 years you don't believe them. That's why I went to Turkey for a race. Mom supported me. We didn't expect it to be so quick.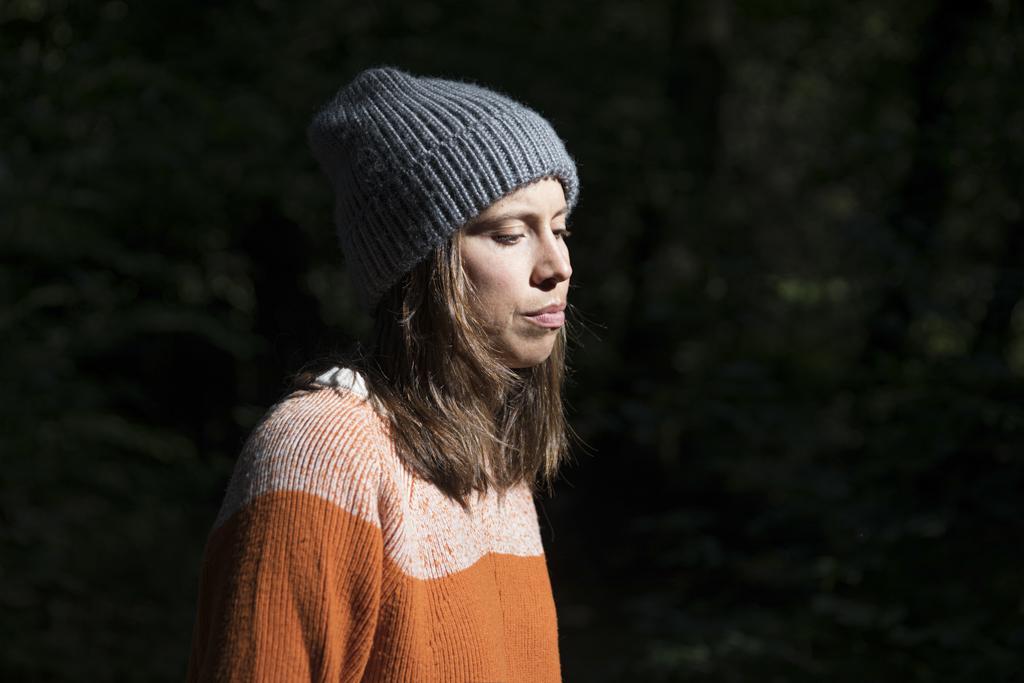 When I called her back that evening to ask what was going on, she told me that it's over. She sounded peaceful. Dad didn't feel any pain, he had died in his sleep. I wanted to come back right away, but she said no. It wouldn't change anything and it would take ages to get back from so far away. I should come back just as I planned.
It took a long time before I managed to fall asleep after that call. The next day in the morning you wish for a few moments that it was all just a dream, but then you realize that no, it was all real.
Right after the news about my dad's death I cried, but other than that it was all so weirdly empty and tense. I lay in my bed and I didn't want to do anything. I was without emotions. It felt stupid to laugh at anything, but I had no idea what should I do. You feel like shit. All you can say is: "Oh, this is the moment you've been just imagining for so long." I was like this for the next two days, because the race got delayed because of the weather. We couldn't leave the hotel. My coaches who have known me since I was 15 tried to suggest that I not race if I didn't feel like it, but I said, 'That's why I'm there, so I'll try a few training runs and we'll see. I won't push it."
My times and my feeling on the track were OK so I decided that I'd try the qualification. I won it and realized I had no reason not to race. I was able to focus. What more did I need? If I gave up I would feel like I was overreacting and that wouldn't be right.
Friends often tell me how I have a heart of stone because I can make fun of even the hardest situations. I guess they're partly right because when I was a little girl I'd always fake my cry when the other girls were crying, just to fit in. I feel pretty emotional though. There are things that move me and when I want to cry, I cry. A lot. I had such a moment even in Turkey, in between the runs. Luckily, I had a helmet and glasses on. The guys would always just hug me and we moved on. Out of nowhere, I had the finals in front of me and I thought to myself that this is the moment when it would be pretty nice to win.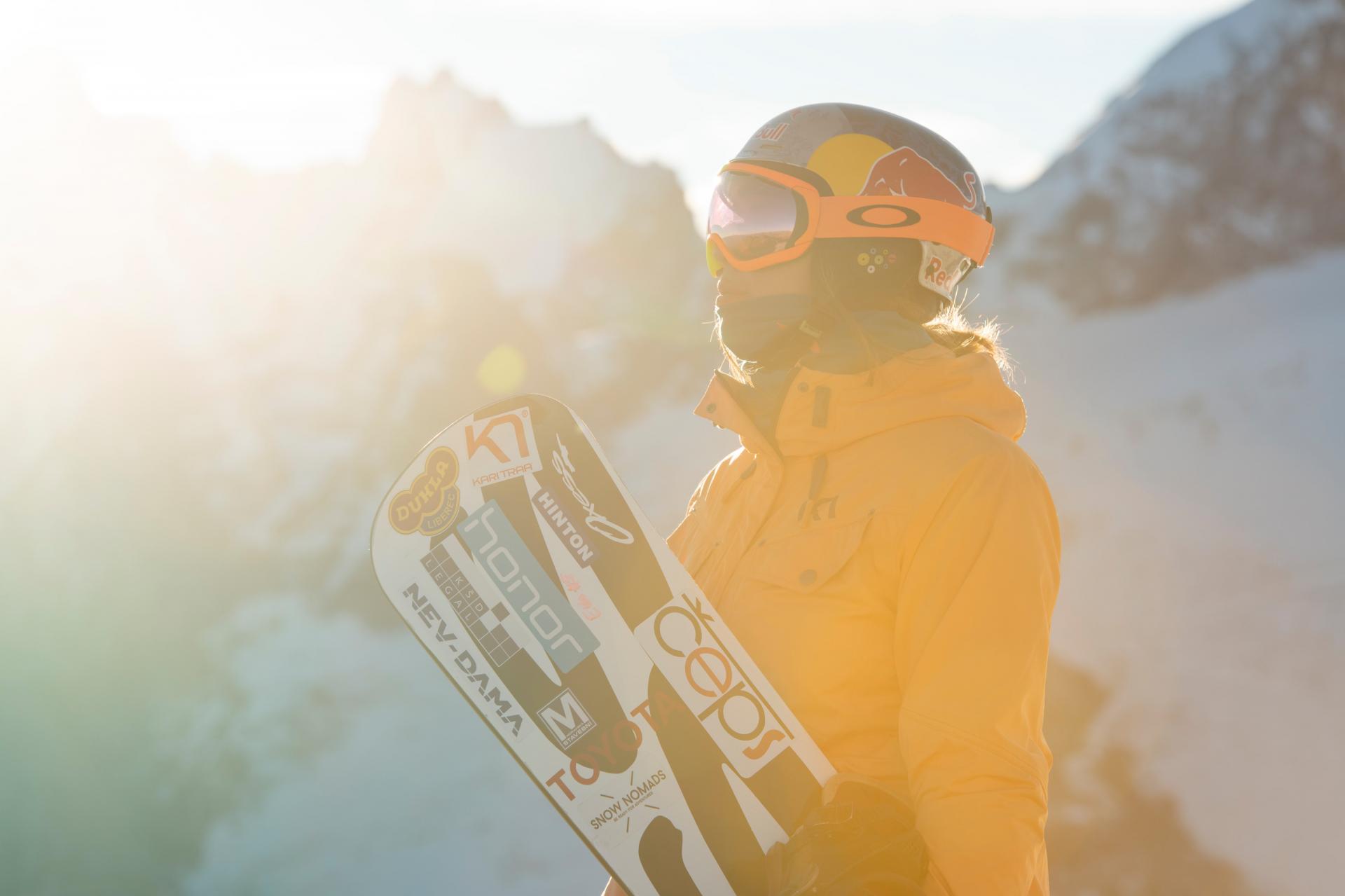 I always imagine the race before it starts. I'm thinking about my reactions to every single situation. My biggest problem here was whether or not I'd cry if I really won it. I forced myself to not think about it, but yeah, it almost overcame me. I usually don't care about such symbolism but that victory was for my dad.
Instead of celebrating, my team and I had to figure out how to publicly announce my dad's death. At first, I didn't want to. Jesus, my dad died, why should it be anyone's business? I was worried it would all feel like: "Hey, look at me, I'm so tough and cool, I've won a race when my dad died." That's such a terrible cliché. But my team was right. I'm a public person and that means sometimes having to act against my nature. I have a tendency to keep things private, but it was better to issue a short statement after which no one would try to dig deep into it. I think we managed to do it well.
On my way home, I tried to think that maybe once I was home, dad would be there as he always has been. You know it's nonsense but you still want to believe it. But he was not there; just mom and other family members, everyone doing their part in the funeral preparations.
I didn't want to attend it at all. I was angry with the whole world and the last thing I wanted was to let other people pity me. "Jesus, I'm so sorry," but in the end, it was good to go through it. The power of the ritual, which the funeral is in its purest form, has its significance. That's why people bury their loved ones. It symbolizes the last farewell. You say goodbye to the dead one in yourself. It was actually really nice to see all my father's friends in one place and to go for a drink afterward. Even one of dad's friends from a different country arrived. We didn't have any way of contacting them but they found out about his passing on the internet and arrived.
In the ceremony room, there was a video made of his photographs and our favorite song played, "Andělská" by Zuzana Navarová. I sat on the bench together with everyone else and cried. And even though it wasn't very pleasant, it was a good thing to do. As Jakub Flejšar says: When you feel the pain, you know you are still alive.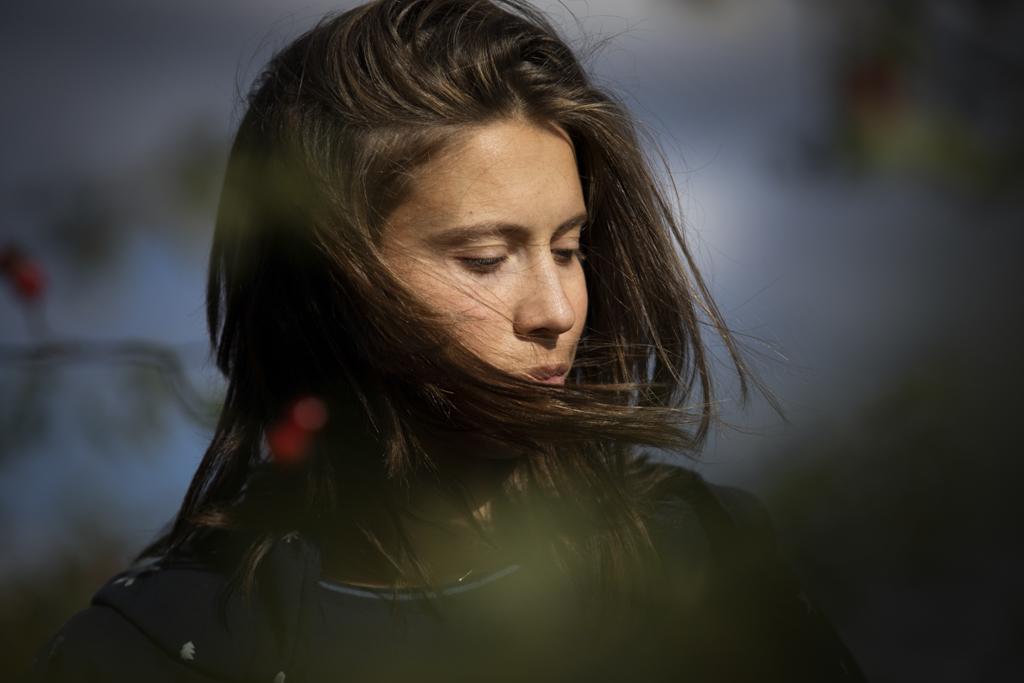 And this was a weird sort of pain, an inner pain. What hurts most is knowing you can't do anything to stop it. Only time heals it. And it really does. The moments when you feel bad slowly disappear. They sometimes return in situations when I feel sad and I spend a whole evening in tears because I realize dad is not here anymore. For the first two months, I asked myself whether or not I had cried enough. Then I realized that it simply happened when it happened and there was nothing I could do.
If it was possible, I would turn back time. Of course, I would. I didn't want my dad to die, but at the same time, I know it's much worse when you lose someone when you don't expect it. It took years for my dad to pass away and I'm trying to believe that he's in a better place now. His last moments were really just suffering. Maybe he wished to finally leave, rather than live in a shell reliant on the care of someone else. Whenever I try to look at it through his eyes, I understand him.
When a person close to you dies, you're mostly sad for yourself. You had to say goodbye to someone. The dead don't feel anything, their suffering is over. It is selfish and it's OK, but it pains the one who's still alive.
I've tried to process it slowly like this. I've never been overwhelmed with feelings like "why us" and "why did it have to happen." I never looked at it as an injustice. At least he left when we were older. He left with his job done, meaning he brought up two daughters.
But it still saddens me that he's not here. The feeling of emptiness will probably never leave me. It took me a year and a half before I was able to realize all this and start to talk about it like I'm doing here. It took me some time to switch from "dad is" to "dad was".
Why is death such a taboo for our society? It's something you can't talk about. You don't tell a kid someone died, you tell them he's asleep. We explain it to them until they're 15 and then boom, suddenly you know the truth. It's as if death is a swear word. As if it is wrong to embrace it.
I think it comes from the time we live in. Everything is so clean. A person dies, they carry him away and you never see him again. Just the casket. We have stopped coming in contact with death. I find it so important to be able to cope with it because every one of us will encounter it at least once. Probably more times, because the people around you will die. That's how it is. It is a part of life.
It happens when someone mentions dad in our conversation and then starts to apologize. Sorry, didn't want to remind you of the fact that your dad died. t's alright. I don't find it very easy being on the other side as well. But what about it? I don't need to dig into the details but I can't help him now can I? And is it a reality that he died? It is.
Mom still thinks about what we could have done differently but I can see her relief. She can finally live without constant fear about what's to come. The years-long uncertainty has finally come to an end.
Dad died in the second half of January 2018. I had the Olympics in Korea in just a month. The ongoing practices and training runs didn't stop, which was good because it didn't let me think about dad too much.
But two days before the race it all suddenly came.
The entire fall, I was preparing my mind to deal with the Olympics without nerves and pressure. I think I did too good of a good job in it, then dad reappeared. Suddenly, I found myself sitting in the Olympic village without emotions. No passion, no drive. Instead, I had this flow of sadness and weird thoughts. When you feel down, instead of trying to lift yourself up, you play some sad songs and you somehow cover yourself with your sadness. I started to miss dad more and more. I started crying and thinking about how I didn't even want to be there.
Jakub Flejšar felt it and he came to have a talk with me. He had one simple question. "Do you want to win?"
"I'm trying," I told him. "I'm giving it my all on the track," And it was the truth.
"Yeah, I know and I trust you," Flejšar said. "But I'm asking whether or not you want to win?"
I couldn't answer that and I started to break down even more. I told him that if he wanted to make it worse, it was working.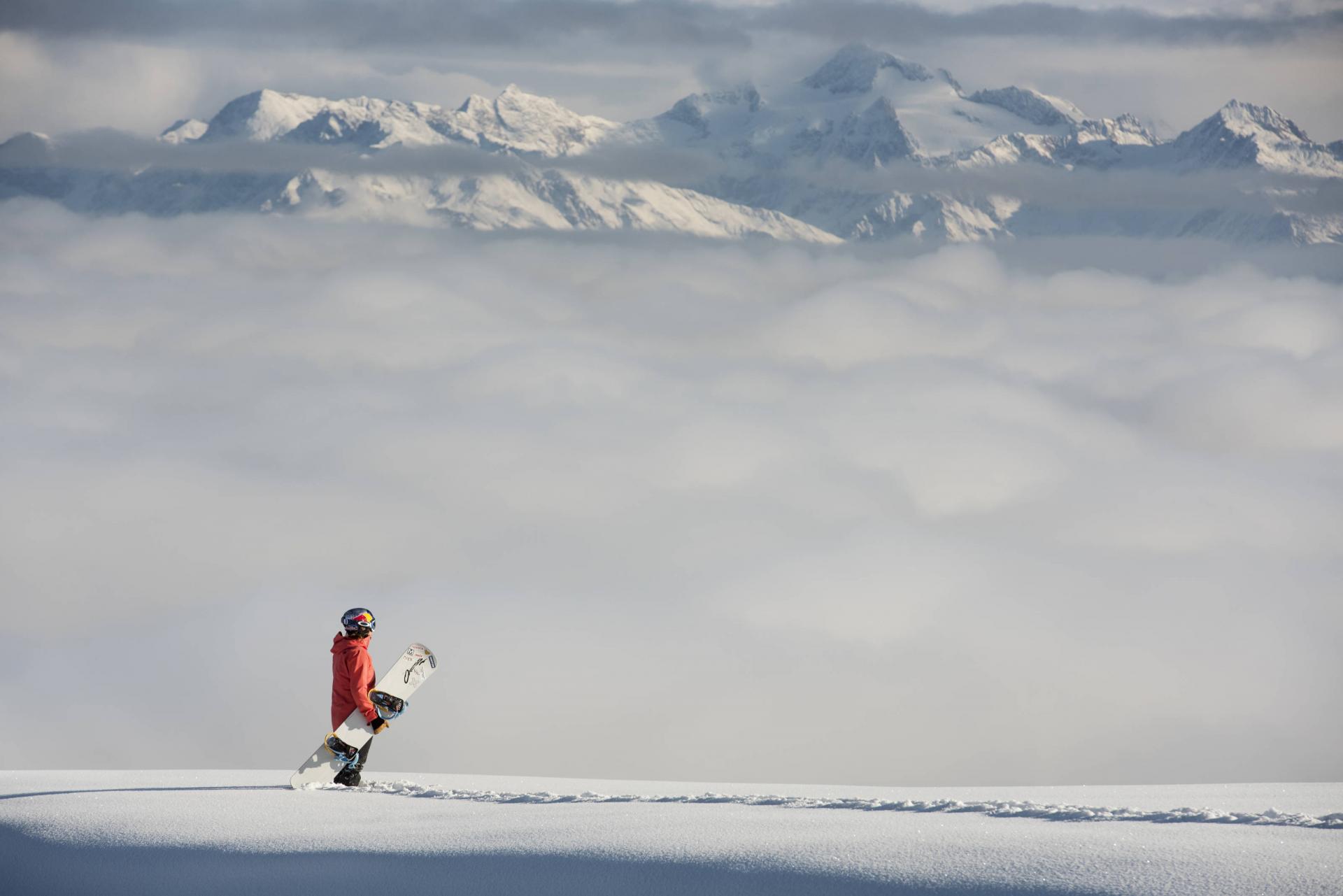 "I know you're giving it your all, but I can see you're missing that little extra part which other girls who really want to win have," he said. He made me realize that I was afraid of winning because I was scared that I wouldn't survive the publicity.
"So don't try to win the Olympics. Just try to win the next race, another one from many,' he said. " The girls you're racing with don't change. Just defeat them, as you usually do."
When you think about it, that was amazing advice.
The following day was still pretty shitty, but the morning before the race I woke up and I knew it would be alright. It was as if I needed that emotional breakdown to realize that it doesn't really matter. I'll just simply climb on that hill and ride it down as fast as I can.
Once I crossed the finish line I had no idea if I had made it in time for the bronze medal. It was tight. But then, as I was stepping on the box for third place, I looked up in the sky and was moved once again. I thought about dad and how happy he would be.
I had a dream recently; incredibly real. We were all home and suddenly dad entered. Just like that.
We all stared at him in surprise. "What the hell is he doing here?" He just told us not to stare, laid down on the couch as he always did and I woke up wishing it was real. It hit me hard when I realized it wasn't real. I cried and had to myself that he was in a better place now.
I think of my dad quite a bit. Maybe it's because I have a lot of things at home that remind me of him. Whenever I feel down for any random reason, the feeling of missing him usually adds to it. I don't like that he can't see what new things I'm going through, that my boyfriend won't meet him, that the kids I'll have won't have a grandpa. You don't think about these things until you lose someone. And whenever I feel happy, I remember all the nice things we've been through. I always try to remember all of our small jokes and make peace with the fact that there won't be any new ones. One should always try to be happy. That's what my dad showed me my whole life.
He stays with me in detail on ordinary days. I hear his driving advice, I remember his way of doing things. I'm always reminded of him when I put the dishes into the dishwasher. He always tried to fill it to the max. And he was so good at it. He would play Tetris with all the plates, mugs, and bowls. And he hated when we'd put a whole pot in. It took up way too much space. Any dirty pot would sit on the stairs where it stayed until we didn't have any clean pots and then we'd wash them all by hand.
That I put them into the dishwasher today is my little revolt against him.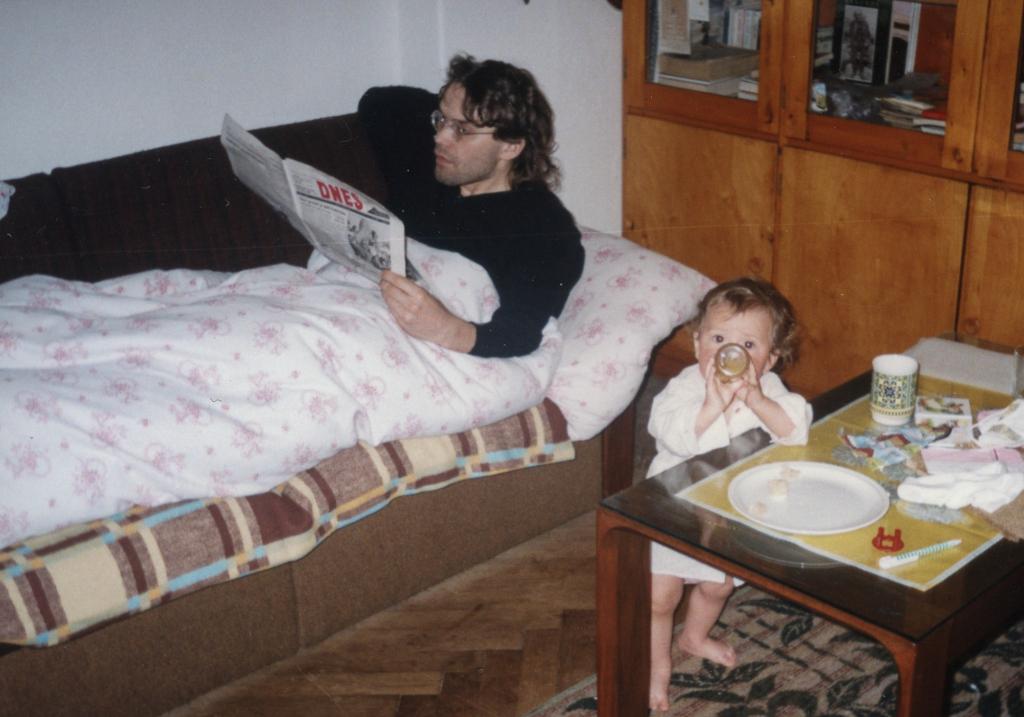 In the garden, in a place where we scattered his ashes, we planted a tree. When I come home I always go there to tell him what's new. The poor plant didn't make it through the last spring frosts, so it's just such a small stick without any leaves, but we take that as just another one of dad's jokes.
When I stand there and I have this inner monologue, I feel as if I am in a movie. Sometimes, I feel a bit weird but it's actually really nice. I ask myself if I ever talked with him like this when he was still alive. I feel like I tell him more now than before. It's strange how today I'm able to tell him about the tiniest things that happened to me. I wouldn't do that before. I always imagine what his reaction would be, what joke he would come up with.
Even the last thing I remember with him are the laughs we had with my sister when we visited him at the end of the hospital stay. We were supposed to exercise with him so he wouldn't get bed sores. We had no idea how to do it properly so we would always play "Žárlíme na Romana" by J.A.R. and move his arms and legs and just dance with him.
It was in a phase where we were not even sure if he was aware of it. But I'm sure now that at one moment he smiled.
Jana Mensatorová, Jan Kasl/Red Bull Contnet Pool and the archive of Eva Samková