The other one
Zbyněk Michálek
ice hockey

When a puck hits you in an unpadded place, it hurts like hell. I know this because I feel like there is not a bone in my body that hasn't been broken while blocking shots. My fingers and toes especially know what I'm talking about.
But what are the flying pucks of NHL players when compared to one accurately aimed potato?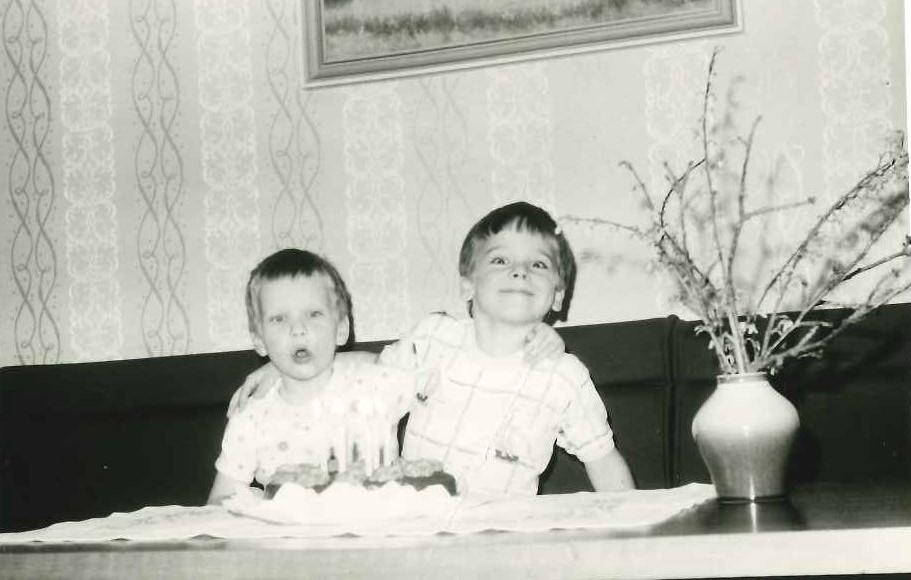 Yep, a potato.

We used to throw them at each other when we were little. And trust me, they hurt a lot. For some reason, our parents didn't enjoy our potato shootouts as much as we did. Maybe it was because we were supposed to be gathering them; our family was making its living off of them.

It was a tough job to walk behind the tractor that our dad drove and pick up the potatoes, but it was easy peasy compared to picking up stones. Once the harvest was done, our dad would till the soil and we would search the field with our bare hands to rid it of stones by putting them in a bucket. If you wanted to eat, you had to work.
At least we weren't throwing stones at each other. We weren't that stupid.
We grew up in a village near Jindřichův Hradec and we had to work every day on our farm. We had a lot of cows, pigs, hens, rabbits and some land. My brother, Milan, and I had to cut grass, feed the animals, take care of them, and clean their barns. We hated it back then but now it's a source of great memories for us. I remember selling fresh milk to our neighbors. And I'd love to know how many hockey players can say that they can drive a tractor.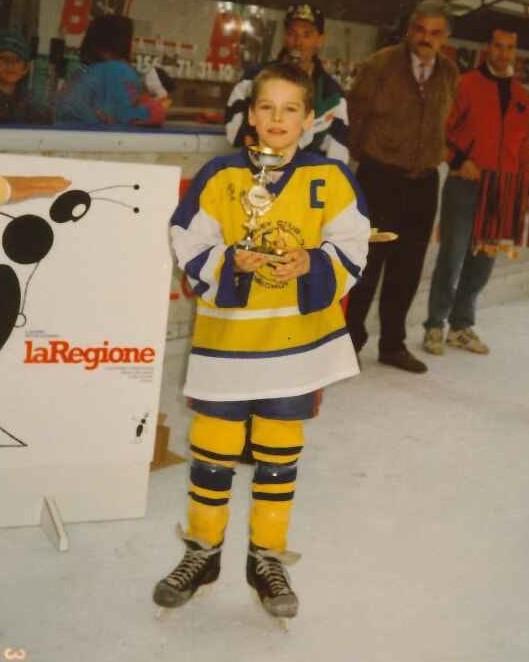 The number one rule was: First you do the chores around the house, then you can go and play hockey. And when I say hockey, I don't mean professional practice at a stadium. I mean just street hockey with other kids. We'd play like that all of the time. In wintertime, we would shovel snow to create barriers in the middle of our big yard, pour water on the ground and wait until the next day for it to freeze. If it was not enough for ice skates, we would at least slide in our shoes.

Many years later, thousands of people came to watch me battling against my brother, but back then, our only fans were cows and pigs.

My brother was a shooter even then, while I would always end up as the goalkeeper. While I wore simple gear, he loved taking penalty shots. When I was later asked in the States how I learned to block shots, I remembered these situations. I couldn't let my brother win. Duh.
Things could get really heated between us, and we would fight hard. Milan is two years younger, but he was always big and strong. Even as a kid, I had to try my best to beat him. But we were also best friends.
My brother was always more talented. It was obvious that he was going to be really good. He would play with older boys — with us or another group — and he would stand out everywhere.
Everyone talked about him, they would ask about how he was doing and I admit, I was jealous. Of course, I wanted him to be successful but at the same time, I wanted to be in his position. It was not easy to be the other brother. The oh-you-play-as-well sibling.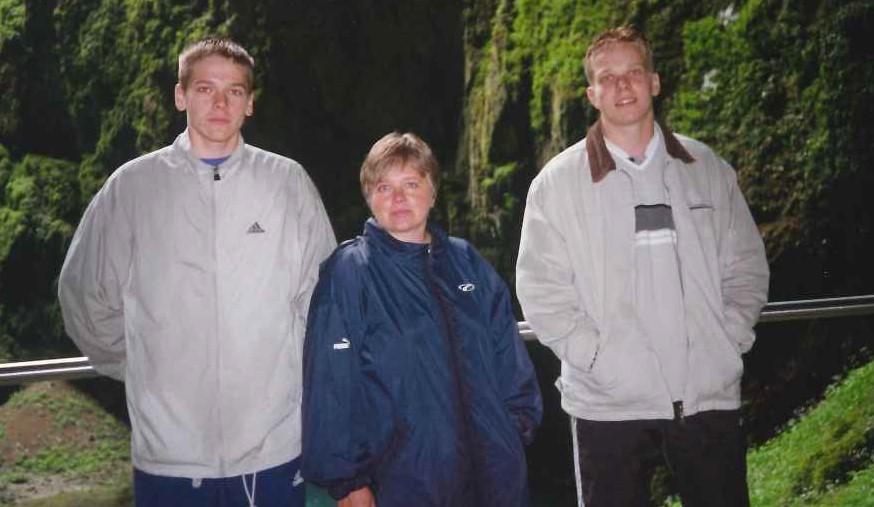 It motivated me to work harder. I wanted to be like him, but he was pure talent, he was the best player of his year. Around the time he was 13, agents started to circle around him and to meet with our parents.

I always felt sad that none of them was interested in me. They viewed me like an iron ball stuck to my brother's foot. That was because my father set a condition: if an agent wanted to sign Milan to a contract, he had to sign me to a contract as well. Why would they? I was a nobody. I didn't play on the junior national team. I didn't stand out. Many agents refused because of that single condition

Not Allan Walsh. He was the first one who agreed to the condition. He also left a great impression on my parents. He sent us to a camp in Montreal which he organizes annually for his clients. Were it not for Allan and my brother's and father's determination, I would have never made it there and I probably would not have played in the NHL.
Milan was a star. Even at that camp, people knew him. He was the sixth overall pick in the 2003 NHL Draft by San Jose. We practiced with lots of boys who were drafted in the first or second rounds. Top picks. And between them was some guy named Zbyněk Michálek. The other Michálek.
I played for Karlovy Vary at the time. My hockey ambitions would have ended in my youth without them. Back at home, Hradec Králové was just a youth league and České Budějovice, where the best of the best went, like my brother, Aleš Kotalík or Jirka Novotný, never showed any interest in me.
I liked playing hockey, but I realized that when nobody was interested in me at the time, I probably wouldn't suddenly break out of the youth league. I signed up for a high school in České Budějovice and was ready to commute there, just to have a sense of direction in my life. I thought hockey would be just a hobby. I really thought that it was over for me.
One month after the end of the season, I wasn't even practicing anymore. Karlovy Vary called me and said they wanted to see me. Why not? What could I lose? I attended the tryouts and their coach, Mr. Pešout, liked me. He picked me and four other boys from Hradec Králové. They signed us up for a school there and I left home to play there, 300 kilometers away from home. I was 15 years old.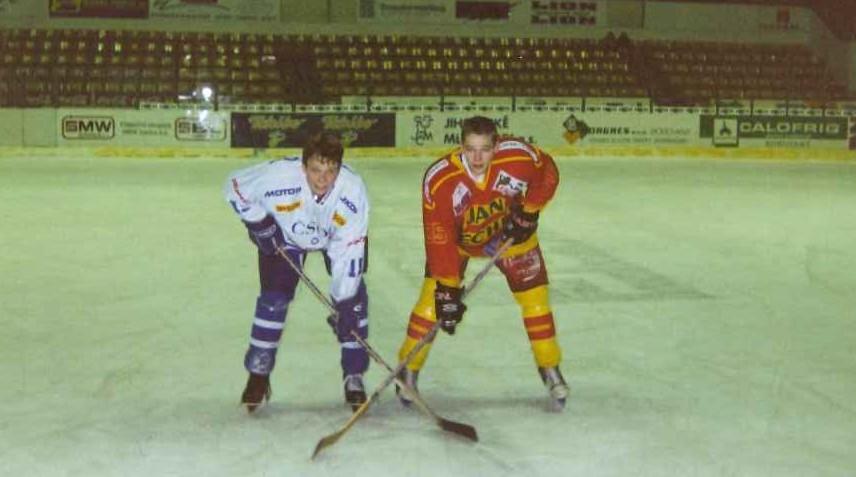 I lived in a hostel. Anyone my age who lived in Karlovy Vary would remember it. It was no school hostel. We had no guardians, we had no bedtime, nothing. It was a regular accommodation where we lived together with some Ukrainian workers. To be clear – I wouldn't let my kids live there today.
We'd have lunch in school and dinner at some restaurant. It was up to us to take care of the rest. Once a month, I returned home, my parents gave me pocket money, and off I went again. Many kids got into trouble by being all alone like this, but I was never fond of alcohol and I knew what I wanted. I wanted to play hockey. The experience made me so much more independent, which helped me with my beginnings in Canada.
My second-year in Montreal at training camp, we were accompanied by Josef Machala, Allan's Czech colleague. When he saw me playing against the top players, he liked my game and was sure I should be playing for a local junior team.
"Would you put your hand in the fire for him?" Allan asked.
"I have no doubts about him," Josef said (at least that's what Josef says today).
Suddenly, the scouts liked me. It was just before the draft to the Canadian junior leagues and I had to decide overnight whether or not I'd stay. The club needed to use one of their foreign player slots on me.
Next to the stadium in Montreal, there was a phone booth where I called home. I had to ask my parents if they'd let me stay. I was 17. I still had two years to prom, so my school days would be over. My dad was a little upset by that request but then Josef talked to him and when he handed me back, he told me something I'll never forget.
"If you feel like this is the right thing to do, me and mom won't be standing in your way. Go for it."
I get goosebumps just thinking about it.
I got drafted by Victoriaville that week. You won't find this club in my stats though. I've never felt so lost before. Victoriaville lies in the French-most part of Canada. Most of the people didn't speak English and my host family was one of them. I lived there alone, without any friends and in a room which was in a basement, so there was not even sunlight.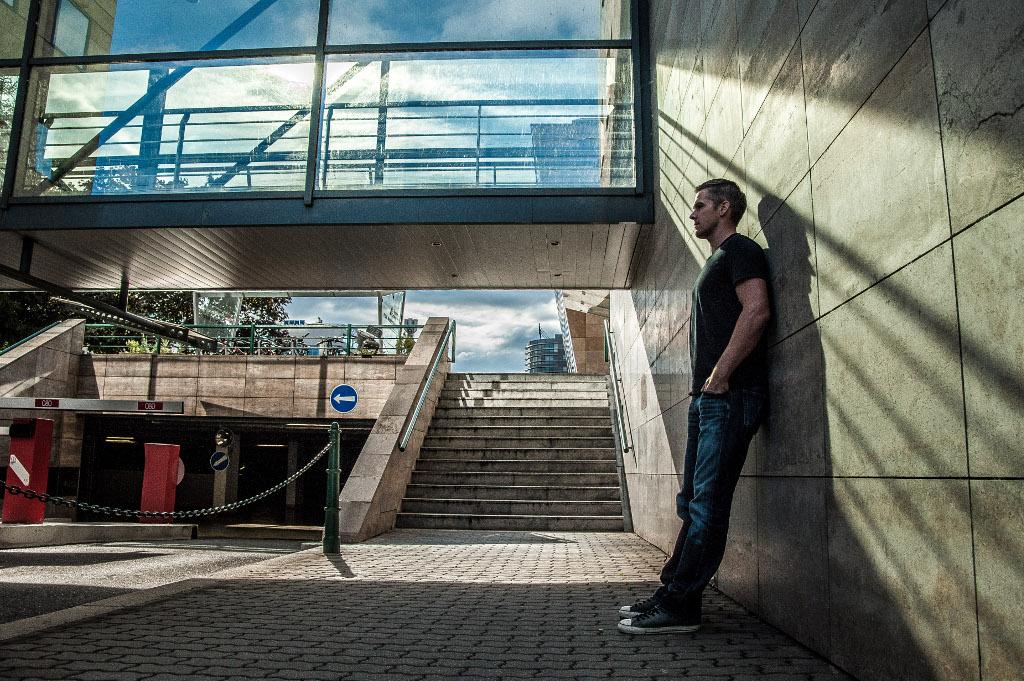 I'm not going to lie. I cried a lot. I slowly realized I wouldn't make it and made peace with the fact that I was going back home. But after two exhibition games, I got traded to Shawinigan. We had played against them in one of the games. Nobody told me why the trade was made. Maybe the local coach liked me and Victoriaville knew how desperate I was, but my first reaction was that maybe no one really wanted me when I got traded so quickly. What the hell was I doing there? They were driving me to a town I had no idea existed.
That's when I met Radim Vrbata for the first time. And it made everything much easier. He was an experienced guy already, he was Czech but knew perfect English, and he had experienced the NHL Draft and Colorado's training camp. He was pretty much a veteran, we were really good, he was one of the biggest stars of the league and I started to learn the ropes as well. I gained new skills and abilities daily and it was incredibly fun.
Shawinigan started to breathe hockey thanks to our successes. We would go to a certain bar, drink a little, have some girls around and it was fun. It was the first time I felt like a celebrity. At age 18, we were kings of the town.
I had begun the league not even knowing whether or not I'd be good enough, and by the end of the season, I was playing against boys drafted in the NHL and I knew I would have no problem playing against them.
I remember going through a draft prospectus and coming across an interesting name. Zbyněk Michálek. They projected me for the seventh round at first. One month later, it was round four.
I thought, 'Wow, they know about me! Maybe there really is a chance for the NHL!' I mean, one year earlier, I was afraid to even think about it. At the end of the season, the experts were putting me into the third round. I was so confident that I had no doubts it was going to work out.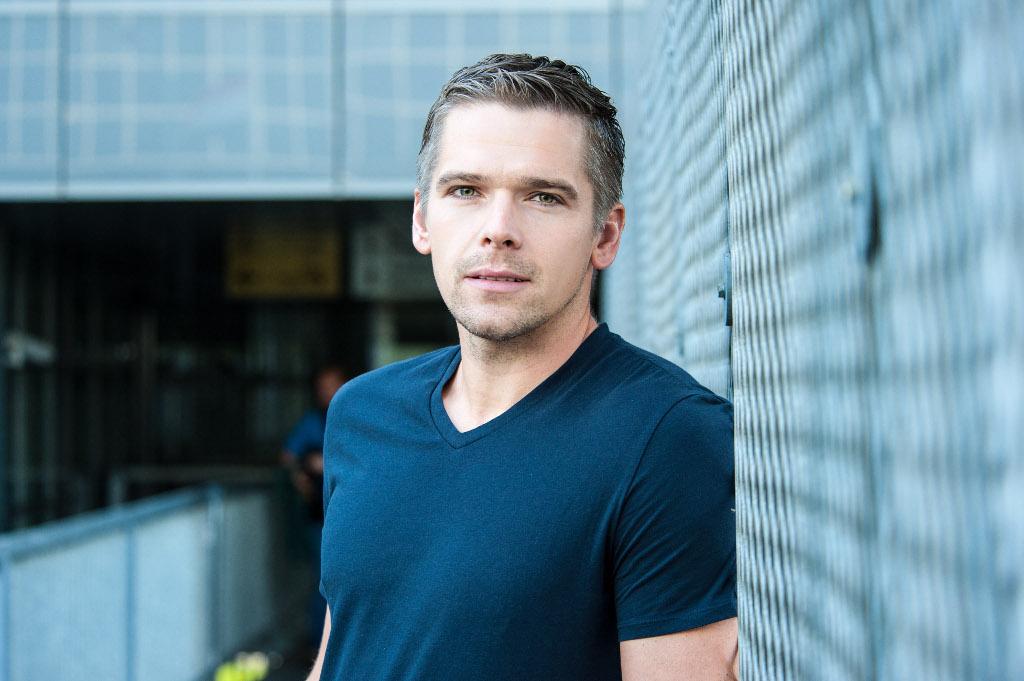 I was moving the lawn at home in the Czech Republic during the draft. I didn't want to watch it. But it didn't help. No one picked me.
What hurt me was probably the fact that I got injured in the first round of the playoffs. At the end of the fourth game, when the game had been decided already, I was tackled by one of the opposing players. He hit me on my knee, my ligaments took most of the damage and no one was able to say how serious it was.
I was so disappointed. I couldn't bear the thought that no one had even considered me. I was telling myself that it's probably no use and that I should return, finish school and give up hockey for good. I did what I could; nothing to be ashamed of.
But Allan called.
"Minnesota wants to see you at their rookie camp. Show up."
Similarly to when I was in elementary school, I had no expectations. I'd just try it and see what happened. That was my approach. It paid off.
The management invited me to the main camp, so I continued and trained with the NHL players. No stress. This opportunity alone was a huge success for me. I was surprised how well I did on the ice. And yeah, I have to tell you this. I decided a penalty shootout with a pretty nice shot. The good old Czech school you know.
I had drawn some attention to myself. While we were saying goodbye to the general manager, he told me he liked my game and they'd consider offering me a contract. I returned to Shawinigan instead of going home, and I received a rookie contract from Minnesota in a few weeks. I was signing a contract with an NHL club out of nowhere, and two years before my brother.
I had been getting better and better and the next summer my performance was above other players on the roster. I had to start in the stands on the farm team in Houston and I'm not going to lie: I was afraid I might end up in the East Coast Hockey League, but once my chance came, I didn't let it slip. I earned my spot on the team.
Looking back, I don't understand how I survived the AHL. It was hell back then. There was not one game without a fight. Each team had players just for fights. Those guys could barely skate. In the middle of this was me, a young rookie and a European as well, with a lot of big guys who tried to intimidate me.
Some of them were really scary. They wouldn't care about the puck or the game. They were there just for the fight. Before I figured out who was who and who I should avoid, I had to absorb some hard hits. Sometimes, I was glad I managed to get up from the ice and return to our bench. I was still so small. I weighed about 80 kilos.
Even though it hurt, it was an amazing season. We won the Calder Cup at the end of it. Every year, I was getting better and better, and that motivated me even more.
After the celebration, I flew to Nashville for my brother's draft, and to see my family after a year. I hoped that Minnesota would pick Milan so we could play together, but the Wild didn't pick that high. He was picked by San Jose and he started playing in the NHL in the fall.
I joined him in winter. First, they called me in December. I skated in a pre-game warmup, but the guy whose position I was supposed to take ended up playing after all. My debut came in January. When the season was nearing its end, the rookies finally got our chance because Minnesota didn't have a very good team at the time and as the year went on, they traded most of their older players.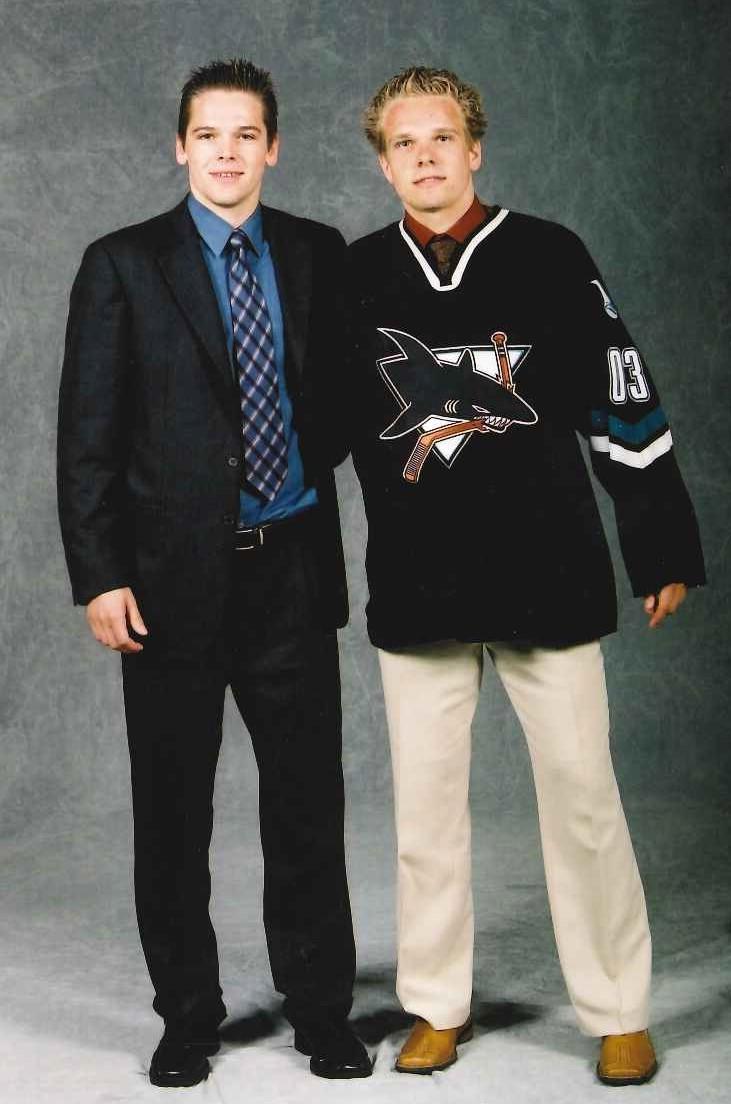 My first goal in the NHL came in the best possible moment – when we played against my brother's team. Milan was recovering from a knee injury, so he didn't play, but he was at the stadium and saw my first goal. I got the puck at their blue line and I didn't even manage to shoot it properly, I just sort of pushed it and it somehow lazily skipped behind a surprised Evgeni Nabokov.

San Jose was on the top of the leaderboard and we managed to defeat them, partly thanks to me. My brother was then a target of many jokes in their cabin. But for me, hockey was never a game about goals.

The Wild was led by Jacques Lemaire, an old-school, tough coach. He analyzed every pass, every movement and he was especially careful with us rookies. He wasn't afraid to bench someone just because he messed up two passes at the morning warm-up. He would never let us rest, not even after a trip.

But how could I not like a coach with such a reputation? I kept my mouth shut and made sure I worked hard. I wanted to stay in the NHL.
At first I thought it was going to be easy and I could play the same way I did in the AHL. I would often keep the puck a little too long and opponents would just roll over me. My teammates had to bail me out, which is something Lemaire didn't like to see. He would shout at me that I had to keep myself more protected; that the whole team couldn't just fight for me alone.
I felt stupid. After the NHL lockout, I was traded to Phoenix.
During my last season in Houston, I met my future wife. She studied in Houston, so I wasn't very happy with the trade. I felt as if Minnesota was getting rid of me. Plus, my new club had its own players so I wouldn't get much game time. And I was deep in love.
But I was excited to find out that Phoenix had its farm in San Antonio, a three-hour ride from Houston. I was already planning how Helena could come and visit me.
Wayne Gretzky, the best hockey player in history, was just beginning as a coach for the Coyotes. I'll never forget him for the trust he had in me, but it took a while for me to realize he had such trust in me.
I played in the first game and then nothing. I didn't play at all. Players were leaving, games were being played and I was just practicing. Me, a nobody from a farm, on a team with guys like Brett Hull, Petr Nedvěd, Shane Doan and Paul Mara. I called Helena nonstop, telling her that I was going to be back in San Antonio very soon.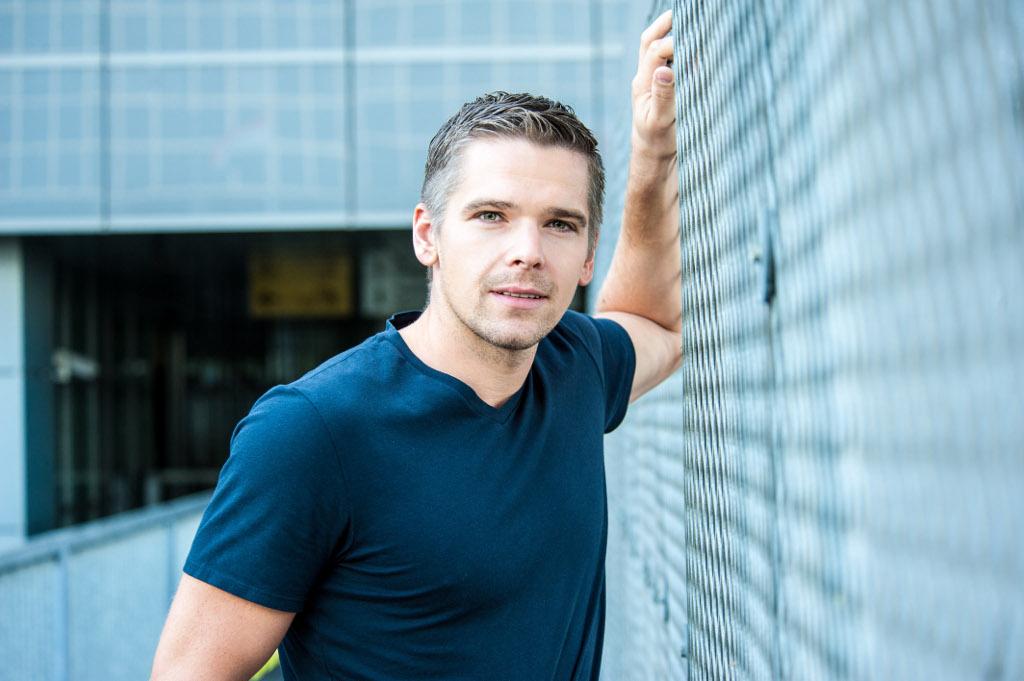 And then I was on the roster for our last two exhibition games. I even scored a winning goal in the overtime of the last one, and I kept my spot on the roster.
Some of the older players were changed, but they kept me and Keith Ballard as young D-men.
Gretzky simply saw something in me. Later I found out that he'd been saying that he liked me ever since he saw me in camp and that if they ever had sent me to the AHL, I would have had to go through a waiver list, which is something he was afraid of. He was sure he would lose me because there were other teams interested in me. That's why he hid me during camp, so no one would know about me. And then when he gave me a chance, I didn't disappoint him.
I spent four years playing under him; the best year of my career. He'd let me play offensively, put me on power plays, even 5-on-3s and I thanked him by scoring nine goals in my first year. That was my career record. Whenever I'd make a mistake, he didn't immediately put me back on the bench. He would give me as many as 27 minutes on the ice. He praised me in the press and he didn't even know my name for a long time! It is quite hard for Americans to pronounce Zbyněk, so he called me Mickey instead.
In the States, many people still think that Michálek is my first name. They've never seen anything like Zbyněk. Doctors always write my first name as Michael. They simply think I've switched the first name and last name columns.
My girlfriend moved because I never showed up in San Antonio and she began to study in Arizona. Today, we have a house there, two kids, our home. And all of that is thanks to Gretzky.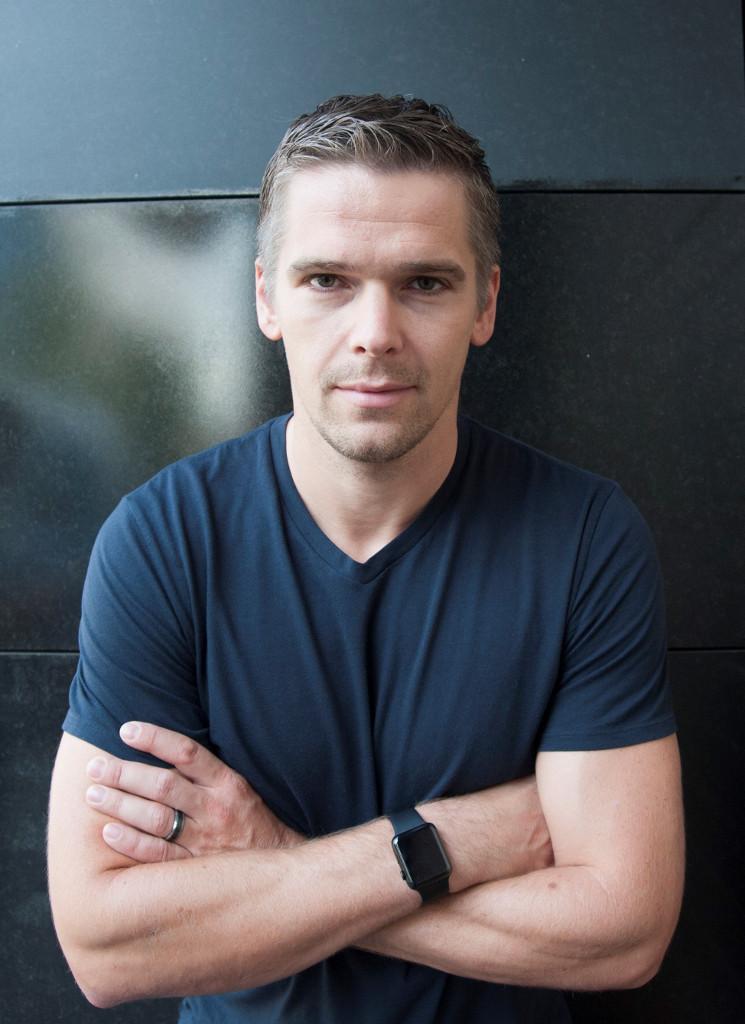 I knew him as a person who was so invested in hockey, even when he was just a coach. He would always get all red. That's how furious he was with the refs. I thought he was going to have a stroke.

I had to change my game during the years with Gretzky and later without him. I became more defensive because new players came in who were more offensively talented than me. I had to adapt to keep my job.

My own personal task was to defend as well as I could. I thought that if I was playing against the best forwards of our opponents, I had to be the best D-man. I played a lot with Ed Jovanovski, and his game style was very offensive for a defenseman, so I backed him up. Teams started to use me to defend power plays and I climbed to the top of the blocked shots leaderboard. If I wanted to have an important role on the team, I had to accept this and keep getting better. In Minnesota, there was no chance I would ever defend against the power play, but in Phoenix, I became an expert.
My body hurts like hell, and I'm just 38, but it was worth all those years in the NHL.
Of course, it wasn't always easy. Sometimes, you wonder if it was wise when you wake up and your body is covered in bruises.
The worst hit I ever got was during the first preseason game in 2012 against L.A. I just wanted to divert the shot with my stick, but the puck went right into my teeth. Six teeth pushed into my upper jaw, I had a broken lower jaw and there was blood everywhere.
"Why am I doing this? It would be so much better to just score goals," I thought.
I've had many games against my brother and I've always wanted to beat him. Let him score, but we will win: That's how I always approached our duels.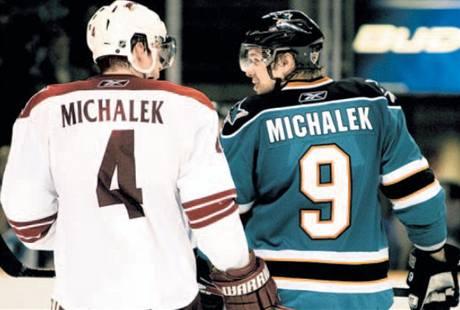 When he played in San Jose, we would meet in the same division, sometimes eight times a year. I was always pumped to play the best I could. As time went by, our duels became more of a nice opportunity to get dinner together. Neither of us was a fighter, but I didn't want anyone from our team to be unnecessarily hard on him. I'm not going to lie. Whenever I would hit him in the corner I didn't go as hard as I would with any other player. You simply can't. He's my blood.

We used to have tougher duels back in the day with the potatoes. We were a little smarter in the NHL. We would face each other a lot because he played left wing and I was a right D. I would get on the ice specifically against his line; him and Joe Thornton with Patrick Marleau. He was so fast I had to do my best to catch him. I remember one time when I was supposed to guard him but he took off and scored. He got rid of me and shot a great one.

Damn him.
Sometimes I had to smile when our little Milánek was across from me in a faceoff. Two boys from a south Bohemian village playing against each other in the NHL. It was surreal.
Apart from a few games, I never had an opportunity to play with the junior national team. My generation won gold, but no one was interested in me. But I never stopped believing in myself even though I had been receiving hints that I'd never make it anywhere. I loved hockey so much that I simply didn't want to accept the fact that I wouldn't figure it out.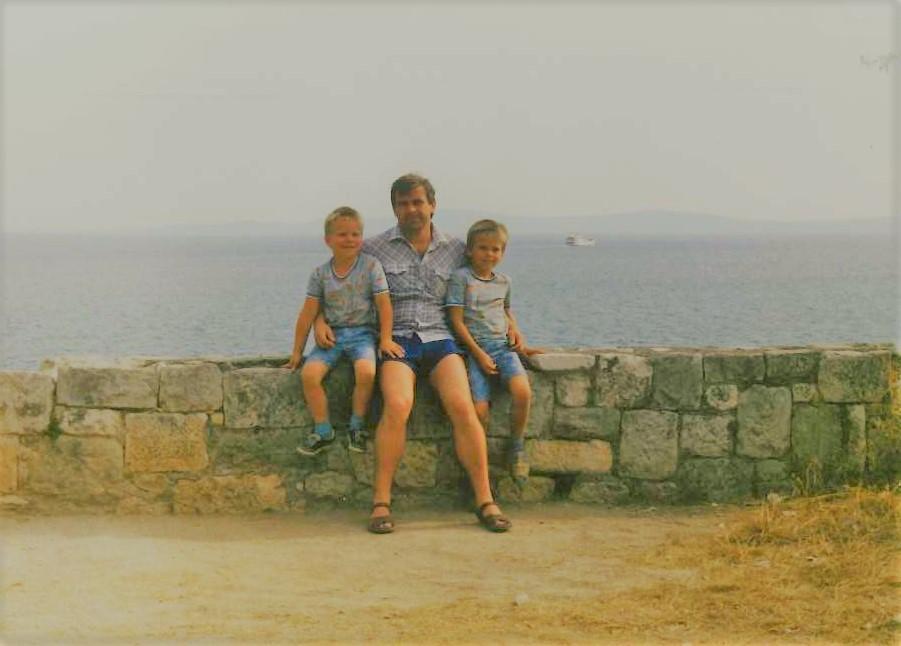 My dream was to play for the national team and play at the world championships and I pursued that dream no matter what anyone thought of it. I gave it my all, which is something I learned from my parents I'm sure.

We weren't a wealthy family but my dad and mom always worked hard so my brother and I would be able to play hockey, to have the gear, and to attend numerous tournaments. They would always put our hockey first. And they raised us to always give the things we were doing our all.

Nothing is achieved without work. That's the belief that Milan and I carried in our blood. That's why we got so far.
Today, our parents have a picture of us as we're standing next to each other in the jersey of the national team in a faceoff during the World Championships in Bratislava. We won a bronze medal there. We even played for the same team at the Olympics. I think that's pretty good for two farm boys who used to throw potatoes at each other.
Adéla Kolmanová and Zbynek Michalek's archive