Just one. In my professional career, I had missed just one penalty kick. It came in the last match of the 1995-96 season for Slavia, when it was clear that we were the winners.
We were winning 3-1 over Liberec and the end of the game was getting closer. I already knew I was going to France, so the boys gave me a ball to kick. They wanted to let me say goodbye with a goal.
I thought, 'Yeah, why not?'
I kicked a strong shot to the left, but Láďa Maier, who was standing in the goal, went to that side about an hour in advance and caught it.
When Láďa and I met in England at the European Championships a couple of weeks later, I joked that it had been a coincidence. He of course claimed that it wasn't, that he knew what I was going to do. There was no other way to settle our argument than to make a bet after one training session. I told him that if he could catch four out of 10 of my penalty kicks, I'd give him the cleats off my feet. Láďa agreed and said he would at least donate them to his local pub. On the other hand, if I won the bet, he would give me his gloves.
The first kick hit the crossbar, the second I scored, the third Láďa caught, the fourth I shot outside of the goal and he caught the fifth. After the fifth one, I took my shoes off at the pitch and went to the hotel in my socks.
I remembered this story as Rafa Benítez, our coach in Liverpool, approached me. My teammates and I sat on the bench in Istanbul at the 2005 Champions League finals. We had just finished overtime, resisting the pressure from AC Milan and earning a penalty shootout at 3-3.
Just a few minutes before, I started thinking about what I would do if Rafa asked me if I wanted to shoot. Oh my god, that would be stressful. Would I be able to make it? I could say no and not worry about it, but then who else would do it? I was 32. I had been playing for the national team for 10 years and I felt good. I was an offensive player so why would I leave it to a defender?
Yeah, I would do it. I realized that I couldn't refuse. At least it would be fun, huh? Either I wouldn't make it, or I'd pass the football graduation. Suddenly I was fine. But I noticed Rafa walking towards the boys and ... oh my god ... he was coming to me.
"How do you feel?" he asked.
Honestly, I had cramps and I was fed up, but I said I was fine. Perhaps I could shoot the penalty kick.
"So, you're fourth," he told me.
No debate. No thought who the coach would eventually send to kick when he talked to the others. No "so be prepared." I was the fourth, done.
Wow! I started getting worried. Now, we would see how I dealt with pressure.
Suddenly I started to realize how close we were to the title in the best club competition in the world. This penalty kick would be my last shot in a Liverpool jersey because my contract expired at the end of the season. No small pass or throw in. No, I was going to say goodbye with a penalty kick in the Champions League final: a moment no one would forget. If a player fails, people keep reminding him for a long time. If I scored, I'd be able to return to Liverpool any time. If not, everyone would see me as the one who failed.
I was very nervous. I was overthinking it and the pressure was getting to me. The self-confidence I had just a moment ago was gone. I realized how tens of millions of people were watching on TV all over the world, including everybody in the Czech Republic. The stadium, which I thought was a big one, was suddenly confining me. The goal seemed very small and the goalkeeper, Dida from AC Milan, was huge. He was almost two meters tall with long arms and legs.
If he predicted the right side, I'd be in trouble.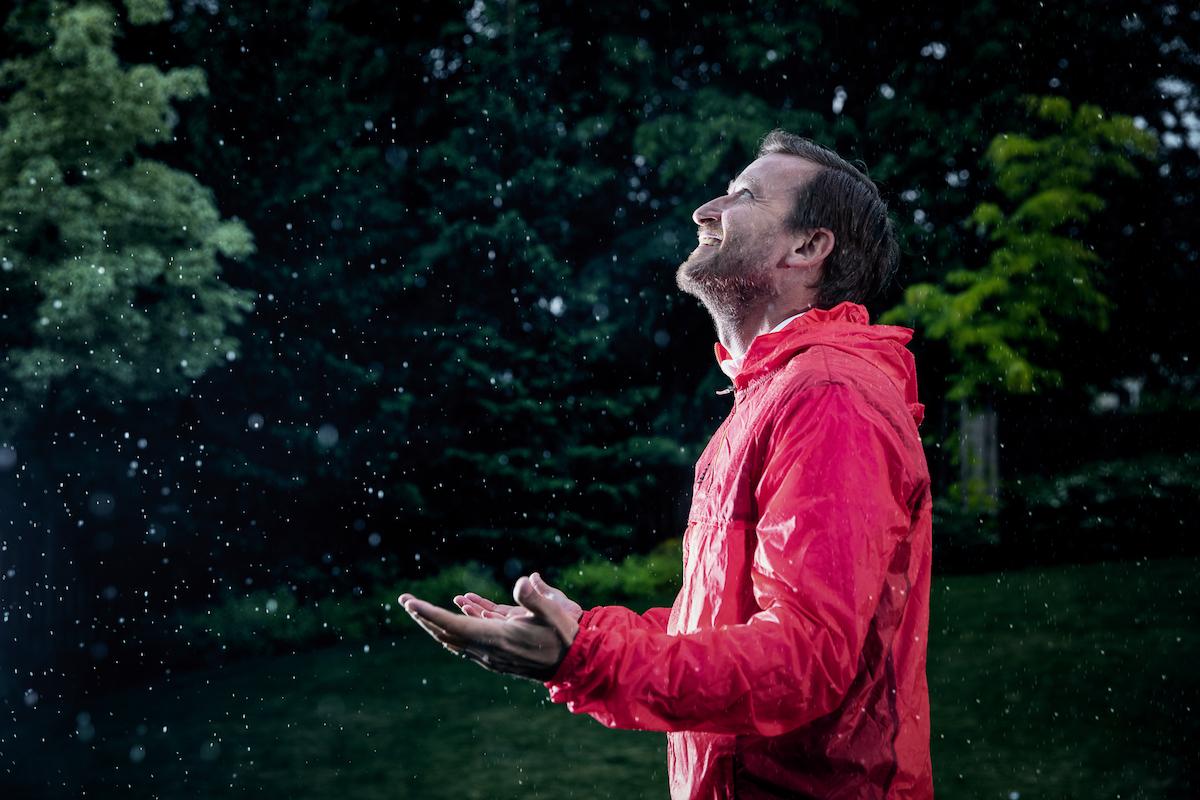 In the morning of the finals, my teammate Milan Baroš and I went for a walk and were talking about what awaited us. We had no idea if we were going to play at all, but it seemed more realistic that if we got into the match, it would be as substitutes. That meant we could play the penalties if the match led to them.
"Where would you aim?" he asked and we both picked a side. I chose right. My favorite.
Suddenly, I was standing on the pitch, holding shoulders with the others, waiting for my turn. I had the advantage of having three options to see how Dida played. Four, actually, because we kicked one penalty during the game. If a player is smart, he can use this. He watches if the goalie walks forward or waits on the line, how he falls, if he rolls right down and if he keeps the top guarding with his hand or remains more in the middle. He sees you only at your attempt, but you can study how he plays.
But I found out something that made me uneasy. In all four previous cases, Dida went to the left and I was afraid that he must now try it to the right.
"I have a problem," I told Bary (Milan Baroš) as Kaká went to kick. He was the player from Milan in front of me.
"What's up?" Bary asked.
"The goalie already went to the left four times," I said.
Bary knew what I wanted to say. "Where did you want to kick it in the morning?" he asked.
"To the right," I answered.
"Then kick it there," he told me.
Nothing more. Full stop. Done. The convincing tone of his voice calmed me down so that I no longer panicked. Yeah, I'll kick it to the right and that's it. I don't care. That it's my good side and the goalie might know.
I was still thinking when I passed Kaka on the way to the line. He was happy because he had scored and the score was 2-2. Behind the goal, the AC Milan fans were raging, trying to scare us, but I didn't care. At that point I was in my own little bubble. Alone in my own world.
'Look, even if you didn't make it it's still a draw. You won't mess it up', I was telling myself. And the fact was that I wasn't under the same kind of pressure that Stevie Gerrard would have had to face for the last, fifth penalty.
I kicked the ball to the right.
Dida jumped to the left.
Children always cheer for the best and I wasn't different. When I was growing up, Liverpool had the best team in Europe, and they were winning everything. Kenny Dalglish was my favorite player. There was just one little problem. I didn't get a chance to see him play.
There were virtually no Western channels on TV when I was growing up. Other than magazines, I could only watch a short series about sport in the world, where they showed a few goals from the English league. And once a year, I could watch the live European Cup finals. At most, it was about three football games per year that I had the opportunity to see.
Nevertheless, my dream was to play at that level one day. For Liverpool.
So far, however, I played with other children in Verneřice near Děčín under the guidance of dad or grandpa and on the weekend we usually played a match with kids from one of the nearby villages. When I was 12, I started to play with a club in the city once or twice a week. We played on the slag because we weren't allowed on the grass.
I didn't get most of what I learned through athletic or gymnastic training. I learned it every afternoon after school, when my friends and I took the ball and played on the square in front of the house. When we started to train a little more, it was still only on half of the pitch, where the grass grew on the sides, and in the middle there was still slag. The nets in the goals were torn and we only had old balls to play with. When it rained and they got soaked with water, we couldn't even kick them.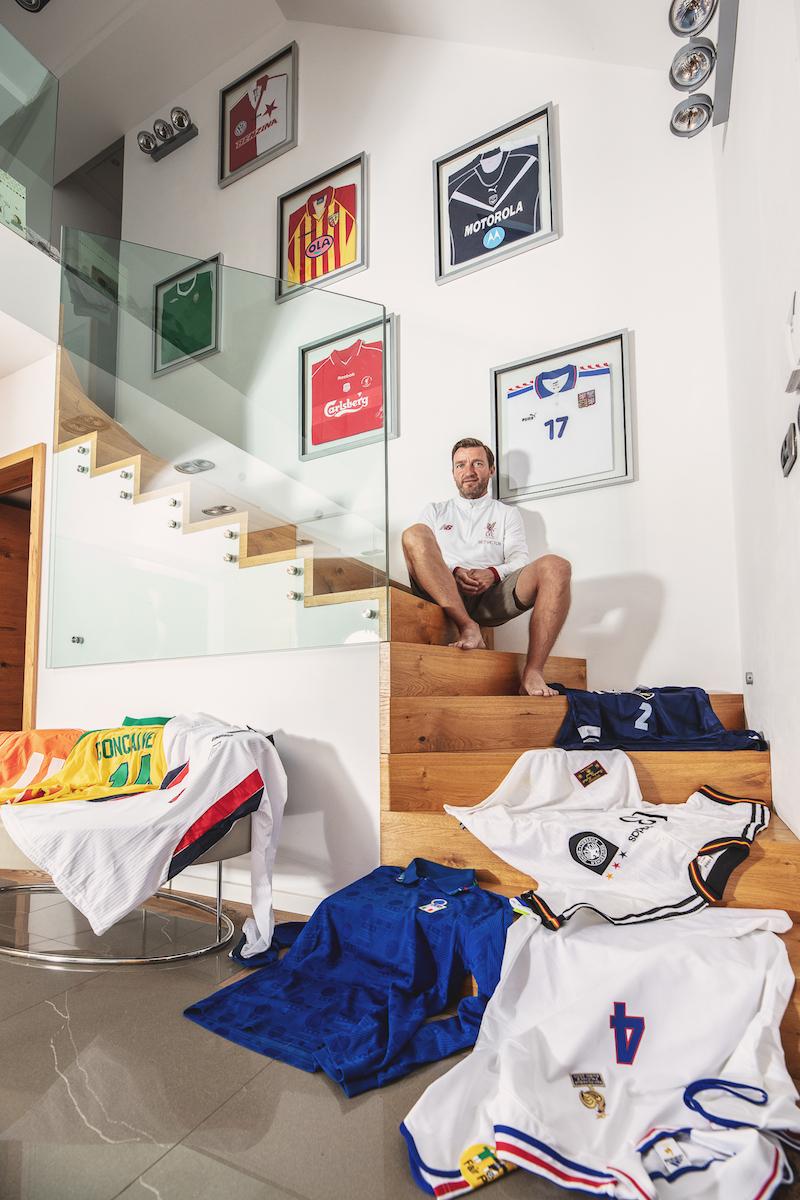 This is what made me the football player I was. I always learned to cope.

I've scored goals since I was a kid. I used to be the best in Děčín and I went to Slavia when I was 14. It took a while before I grew tall and got stronger. For the next two years I didn't even start while playing in the C lineup, but at 19 I suddenly played in the adult league. Like Nedvěd, Poborský, Berger and other boys of my generation, I gained experience for the next four years. We didn't have to go to Germany or Italy to become better players. We showed at home that we could play. We didn't get a chance just because we were young, we got it because we asked for it. After all, my class included Binič, Kuku, Rusnák and I got better than them anyway. For some reason, Mr. Petržela chose me for the A team and Mr. Jarabinský let me play more and more.

We finished second behind Sparta three times before we finally won the league, the same year we reached the final of the Euro. In Lens, France, I was there when we pulled the team from below average to the title within three years. Because I was doing well, I got the opportunity to go to the place I had dreamed of as a child. To Liverpool. To the club, which by its history and success belongs among the absolute best. In the world, you may find about eight similar ones. Real Barcelona, AC and Inter Milan, Juventus, Arsenal, Manchester United, Paris Saint-Germain, AS Rome. I can't think of more.
Whenever you enter Anfield Road, you breathe in the incredible tradition, the importance of football to that place. You get used to being the best. There's no time to experiment. After all, 16 national team members gathered on that team in one season. We had two great players for each post. Everything was even more magical because I played with Patrik Bergr, a childhood friend. Together we won the UEFA Cup in 2001.
However, the biggest moment in Liverpool's jersey awaited me four years later.
I never understood why Mr. Benítez didn't choose me for that match. Why didn't he allow me on the pitch for at least five minutes to wave and say goodbye to fans on Anfield Road.
We played the last round of the league in spring 2005 at home against Aston Villa. We couldn't move anywhere in the results table, and Stevie Gerrard and Louis Garcia weren't playing the Champions League final.
"Great, a chance for me," I told myself. Then I saw a list of 16 players for that match and I didn't find my name on it.
Yes, I had a bad start to the season when Benítez joined us after the previous coach Houllier. My knee hurt in Euro 2004 and I couldn't get rid of the pain even during time off. During the preseason camp in America, I only lasted one half of a game and went to a specialized clinic. I heard from the doctor that I had a hole in my cartilage and that surgery was inevitable. I'd be out six months, the first two on crutches.
"Great," I thought. "The last year of the contract under a new coach who doesn't know me personally, and I won't return until late February." It was clear that my situation wouldn't be easy. That's why Rafa came to me in March saying that he wouldn't give me a new contract. He said I had a difficult operation and I would be 32 soon, so he would rather buy someone younger.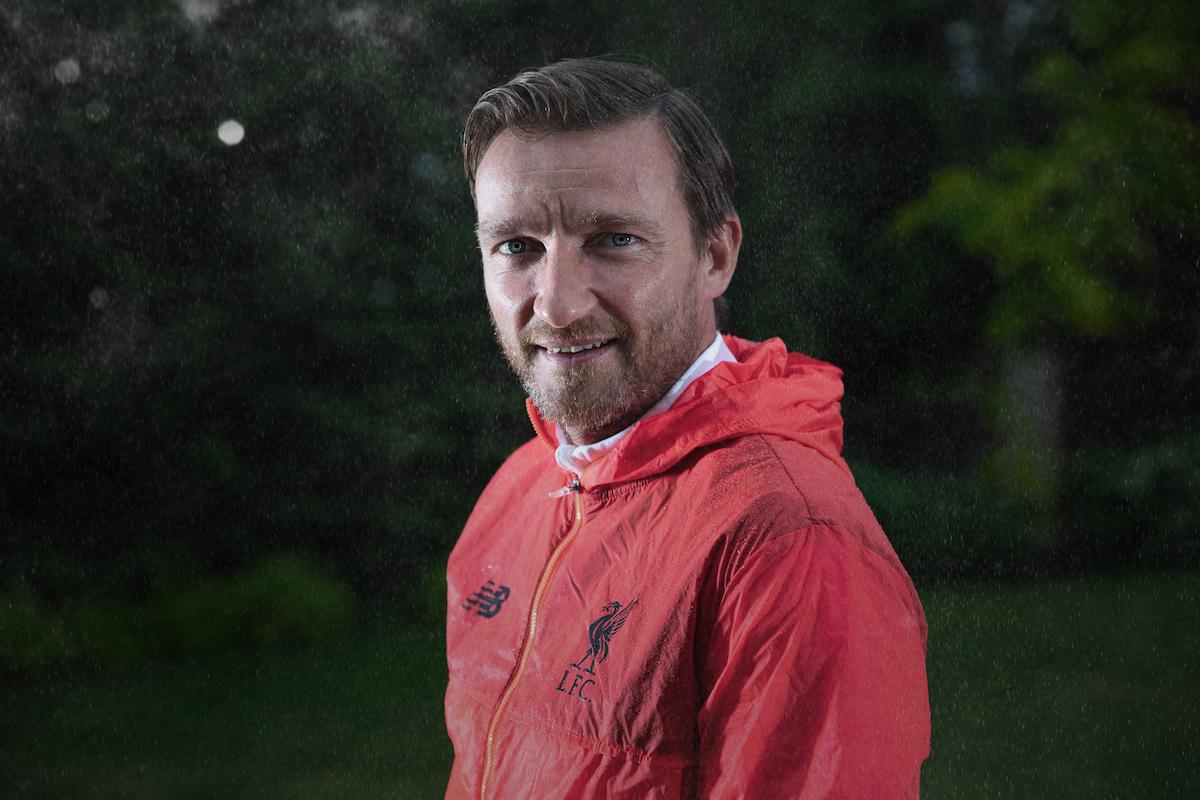 I didn't want to leave, I loved Liverpool, but at least Rafa was fair to me. It was better than if he had encouraged me and said that we would see after the season. That would have made me even more disappointed. At that moment, I was only interested in one thing; If they'd let me play when I was fit. If it was worth trying.
"If I see you're fit enough, you can play. Nothing changes in this respect," he said.
So I started training again. I wanted to play, but also to show other teams that I could still be a good player. I gradually got in good shape. I told myself at the training sessions: "Wow, I'm doing so well. I'd love to play a match! Benítez must be blind, if he can't see it." Every match I assumed he had to let me play from the start. And it wasn't happening. I was given far less chances than I expected and deserved.
So I enjoyed showing off at training sessions and provoking Benítez a little bit.
I must say that he doesn't think twice, he doesn't evaluate by names or merits. He chooses those who he believes will help the team as much as possible in the match. That is also why he changed the team so often. We played in a different alignment 50 times in a row. No exaggeration. Sometimes we won 3-0 and next time he changed two guys anyway. Sometimes, it wasn't the best decision, but it worked. He kept everyone on the team constantly alert.
After my injury, he let me play once from the beginning of a match against Newcastle which was very tough. I expected him to let me play at home in a match where we would be attacking. Instead he put me on the pitch against a strong team in an already lost game. After 75 minutes, he took me out. Then I always played only for a while and he left me out of the game completely in the last rounds of the league.
Even against Aston Villa.
I didn't expect to be among the 18 names he would choose for the upcoming Champions League final. I thought that he would take the 16 who had played in the last match, plus Gerrard and Garcia. Honestly, I was angry and on the Friday after a Wednesday match in Istanbul I bought a ticket home to Prague.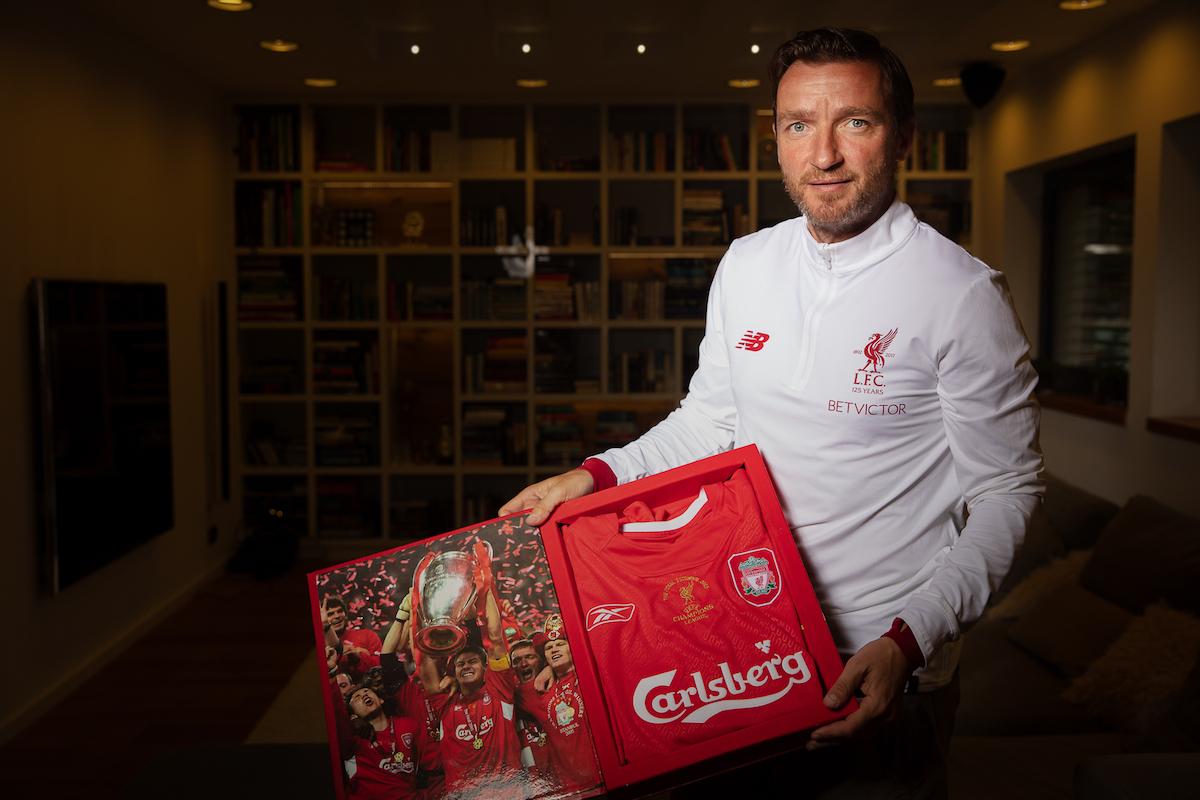 I was very surprised when I was chosen for the team. Compared to the match against Aston Villa, Rafa exchanged me for left back Stevie Warnock. I thought about it and he needed me as an offensive midfielder on the bench more than Stevie. He used his down-to-earth approach again.
I knew that I wouldn't play from the start and I thought that about Milan Baroš, too. On the morning of the match, our agent Pavel Paska called Milan saying that Liverpool had agreed he would leave for Valencia the next season. Moreover, his substitute Cissé scored two goals against Aston Villa. We were very happy when we saw that Bary was selected for the main team.
"Well, I'll just chill for a bit. " I told myself.
I was happy to be able to enjoy such a match at least from the bench and keep my fingers crossed for the team. After all, this was really my last chance to win something big at the club level. Given the situation I didn't admit to myself the seriousness of the match. No stress. When you don't play from the beginning you can enjoy these moments.
I said hi to the substitutes from Milan, I watched their team where I respected a lot of the guys, I watched how the coaches behaved, I made jokes and laughed with others. I didn't even have any family or friends in Istanbul. I didn't take a single ticket we were offered. I left them to my teammates. I was already looking forward to going home. It was enough for me to be a part of a team which could win the Champions league. The day before it was my birthday and I only perceived my nomination as a nice gift from Benítez ...
"Vladi, come on." Rafa said.
What? I didn't quite understand what was going on. Harry Kewell limped off the field because he had injured his groin and Rafa pointed at me. We had only been playing for 23 minutes. We were losing 1-0 and before I knew it, I was playing in the Champions League final.
Before halftime, we conceded two more goals by Hernán Crespo, and we were devastated. "Well, I didn't help much, did I?" I thought as I was entering the lower level of the stadium.
"Traoré. Shower." Benítez said as we entered the changing rooms.
No first names, no explanations, no comments on the first half of the game. He just told Djimi Traoré, our left back, that he was out of the game.
Coming in from the pitch, it was just us players sitting in the changing room for a few minutes and there was absolute silence. There was always someone saying something in moments like this; today nobody was talking. It was as if someone had died. We had our heads down, wandering in our thoughts that after 10 days of preparation for perhaps the biggest match of our lives, we were halfway through and the score was 3-0. Then the coach broke the depressing atmosphere.
Djimi looked at him sadly, took off his jersey and went to the shower. We could hear the shower from around the corner while Benitez was giving further instructions. Didi Hamann was meant to start warming up, because he was going to replace Djimi to guard Kaká who was playing extremely well.
Didi nodded and ran out of the changing rooms.
Benitez spoke calmly of the situation we had put ourselves in; one which could turn into a great disgrace. Without too many words, he told us that we must not concede another goal. That it would be terrible for our whole season and it would diminish our finals appearance. He said that we wouldn't give up and we would change the game. We must score and then we would see. Maybe it would make our fans happy, it would make AC uncertain and we would have a chance to do something about the result.
Our physiotherapist stepped in, saying that Steve Finnan had injured his thigh and that he couldn't play any more.
"You're telling me now?" Rafa shouted. There was panic at that moment. It was a few minutes before going back on the pitch. "Then Djimi has to go back," he thought out loud. He immediately sent an assistant into the shower to bring Traoré back. Djimi thought he was joking. Only when they explained that Steve couldn't continue did he understand. He came running from the shower, put on his shorts, jersey and he tied his cleats.
Meanwhile, Benítez made a mistake and crossed Finnan off on the board and chose Cissé instead. He told him to warm up immediately.
"Rafa, you have 12 players on the board," the assistant noticed.
I see. Hamann, Traore, Cissé ... Wait! So, he told Cissé that he wasn't playing yet.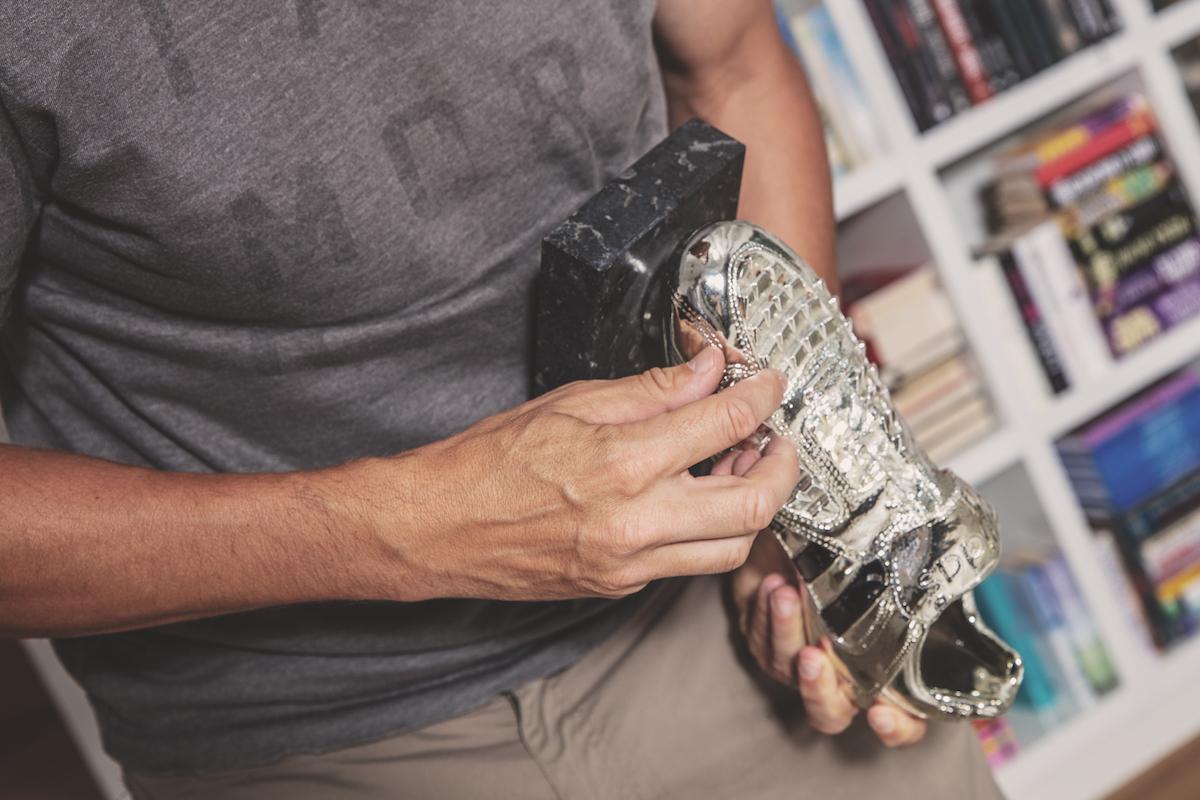 As we walked out of the changing rooms, Rafa grabbed Traoré's shoulders and said, "Don't worry about it, it was a tactical decision, we believe in you."
I don't know what Djimi thought about it. And I have no idea what went through Didi Hamann's mind when he saw him walking onto the pitch.
"What's happening? Am I going to play? Am I not going to play?" Didi asked.
The second half started just as Benítez planned. Exactly. All the moves he made were brilliant. AC Milan thought they would just finish the game while we had a plan B. Didi made sure Kaka didn't get close to the ball and we put Stevie Gerrard, a midfielder, up to Bary. We started playing with a 3-5-2 system. I played the right back, both offensive and defensive. I have never done that before or after this match. In Milan Riise had the same role.
They say we were encouraged by our fans. There were about 40,000 of them in Istanbul. During the break, despite the deficit, they started playing our anthem "You'll Never Walk Alone," which seems magical due to the way the match finished. But to be honest, we didn't hear them. The changing rooms were inside the stadium, some 30 meters down the corridor and a few steps to the left.
Stevie Gerrard told us about the fans before we set out on the pitch again. He said we must try again, at least for our supporters. Score at least a goal and let them have some joy. And where else should we give our best but in the Champions League final?
Nine minutes later, he performed an amazing header which made the score 3-1.
To be losing by three goals at halftime isn't great. Such a result can not be considered a coincidence. To score three goals in a game is challenging and a lot of things must come together. To only have the second half to achieve it is almost impossible.
That time in Istanbul when we were going to the changing room at halftime, we conceded a goal from Hernán Crespo a minute before. That goal was excellent; an amazing pass from Kaka. Impressive. Even if it's your opponent you think to yourself "bravo." To perform a goal like that is real mastery.
On the other hand, just before we conceded the second goal, Nesta from Milan played it with his hand. It was a clear penalty that the referee missed. Instead of the score being 1-1 we were suddenly losing 2-0. Sure, AC was playing great, but we weren't bad either. The tenor of the match wasn't that we stood no chance; that they could do what they wanted with us.
There was a chance to do something about it.
I've experienced a few unexpected rallies in my career. You will laugh, but the most striking one was in Příbram. It was in the third league playing for the Slavia B team. Twenty minutes before the end we led 3-0 and in the 99th minute we were losing 4-3. Since then, I knew that everything was possible in football.
I later realized that less than a year before Istanbul, I had been a direct participant in another famous rally. We played a fantastic match against the Netherlands at Euro. No one who saw it could forget. Although we were losing 2-0 after 20 minutes, we were confident. Both teams played great football, no one was defending, there were beautiful actions alternating on both sides. Soon, Honza Koller lowered the score, then Bary scored, Méďa Nedvěd hit the crossbar. And finally, I was lucky that Karel Poborský passed me the ball in front of an empty goal. 3-2.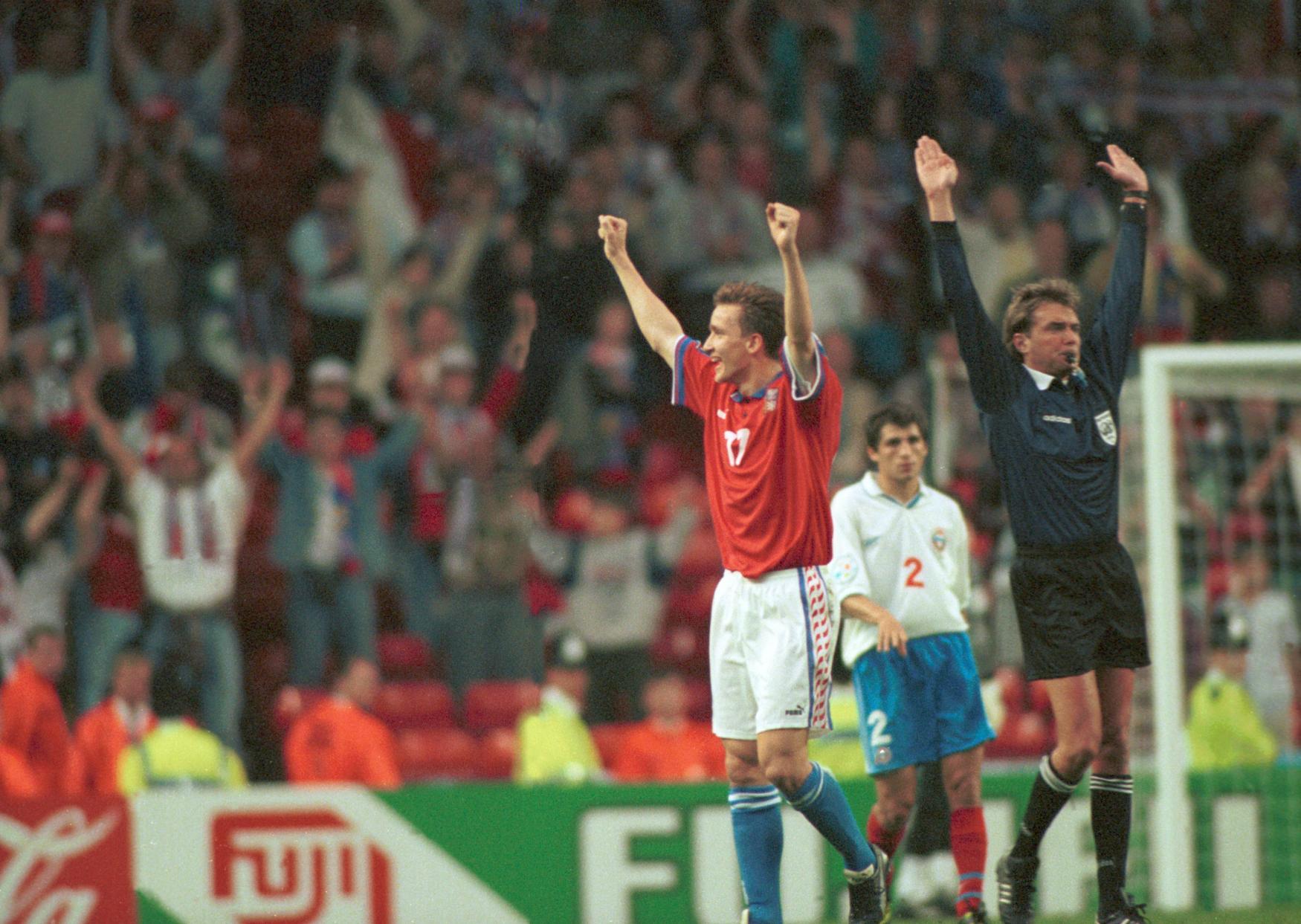 Or do you remember the Euro in 1996 and the match against Russia that decided our promotion from the group? There we led 2-0 and the substitutes were warming up and just having fun. We were relaxed. I was wondering how I'd like to play and help our team. And suddenly it was 2-1, 2-2. Bye. And as we sat on the bench, nobody suddenly wanted to go on the pitch. "Don't make me go there," I was thinking.
Dušan Uhrin turned to me and told me to warm up. What was I going to do there?
Just as I got to the pitch, I saw that Bezačstnych kicked the ball to the crossbar. It was a few minutes before the end. I thought the match was lost. But another Russian made a mistake and let the ball get to Luboš Kubík, who passed it to me, and I scored. Sometimes football can bring nice surprises.
Incredible rallies happen all of the time, even in the Champions League. Anyone can do it against anybody in one match. This happened to me twice with the national team and once with Příbram.
And of course, with Liverpool.
To shoot was the only option in that situation.
Riise was doing a throw-in from the left, the ball went to the middle to Didi Hamann and I realized that I was free. I shouted at him and he passed the ball. There was no one else closer to the goal so as the defenders were getting closer to me, I tried it.
If you don't know what to do, just shoot.
I wasn't very good at shooting from distance like Patrik Berger, who people say had a cannon in his leg. I didn't have such a good swing or strength. I was more technical, shooting closer to the goal. But at that moment I felt a lot of energy and I thought I would just try it. So what? I'll risk it.
That shot suited me. The player feels it right after the shoe touches the ball. Liverpool fans knew I had taken lots of shots like this, but they usually ended up somewhere near the 77th row. This one was perfect. In a split second, I knew it was flying towards the goal and it had a chance.
And it did. Dida reacted a little late because he didn't see me. The ball went towards the goal post.
Luckily Bary managed to avoid the ball. He told me it touched his shorts, but I told him probably not. "Bary, you're not going to take this goal from me. Not this one. " I said.
Yes, he could have stopped the ball and finished it himself, but it was so strong that it would have torn his leg off. After I saw that I kicked it well, I was overwhelmed with joy.
"We still have a chance," I thought. "We can still win! It's not lost yet!"
I spread my arms like Jack on the Titanic and sprinted so fast that the boys couldn't even catch me. I put everything into that celebration, and my heart was filled with emotions. I didn't want those seconds of happiness ever to end. I was very happy that I scored this goal.
I headed toward our bench because I couldn't run to the Liverpool fans behind our goal. But I celebrated basically alone, because the teammates sensed that now, right now, was the moment they called momentum in England. Now we had a chance, now we were pumped. The Milan guys looked at each other and didn't know what to do. Louis Garcia immediately took the ball and rushed to the center circle. Come on, let's play!
Three minutes later our next action ended with a foul on Stevie, who was already on his own and he was about to shoot.
Honestly, the referee didn't have to call the penalty. Nest's hand from the first half was clearer. But Stevie was going well after Bary's pass. He got the ball and was aggressively running towards the goal. He wasn't going for a foul. He sincerely wanted to score and Gattuso reached for him. Stevie didn't make it up. He was so desperate to score, but it wasn't clear and we realized that this didn't have to be a penalty.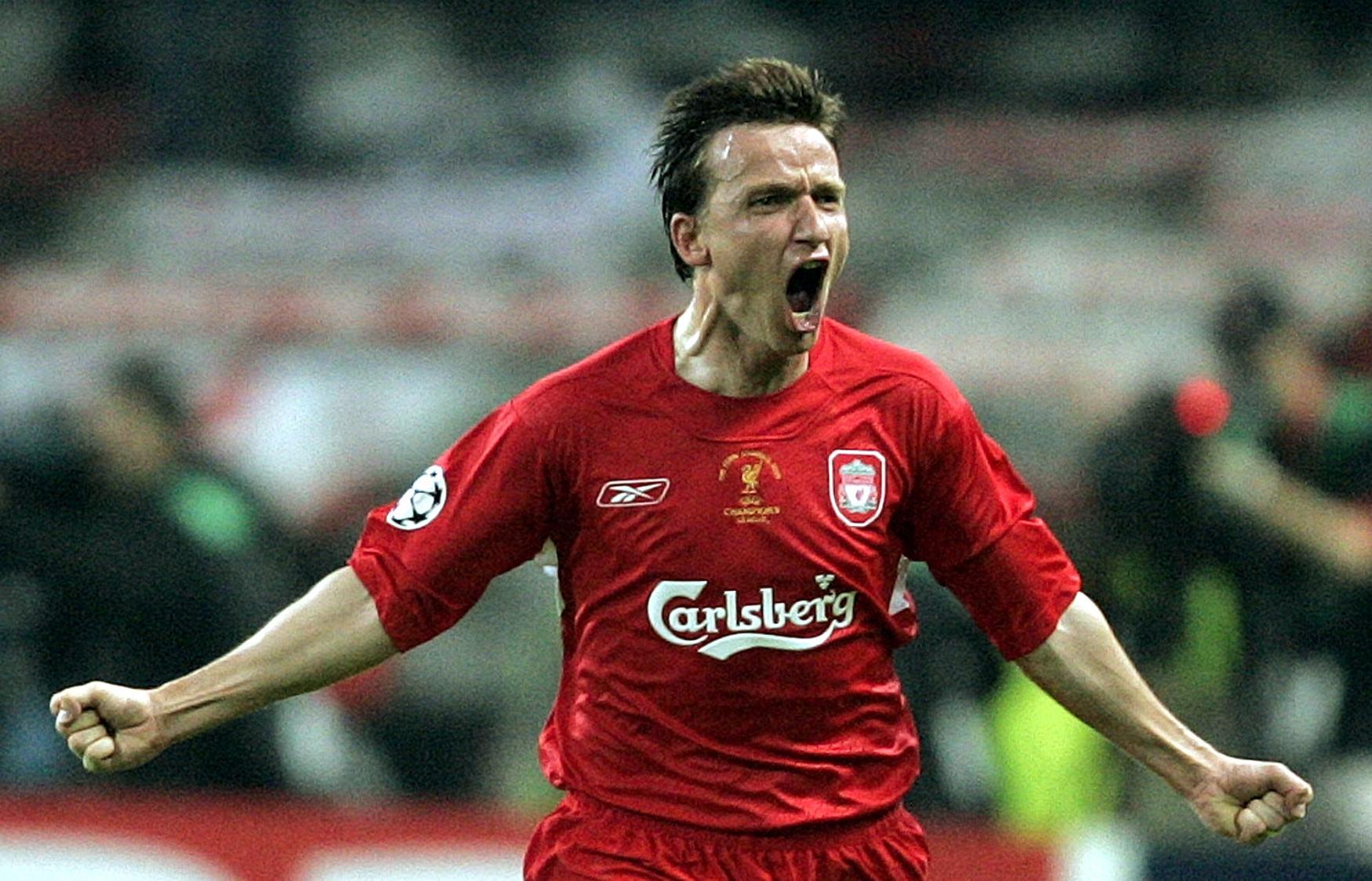 But the referee blew his whistle. He was from Spain and that's what they usually do. What was important is that it wasn't against the rules. Nothing unambiguously fraudulent like Maradona's divine hand or when Thierry Henry scored a goal with his hand against Ireland. The situation was such that one referee would whistle it and another wouldn't. Even the players from Milan didn't complain that they were wronged after the match. They knew they lost the game elsewhere.
Stevie wasn't chosen to kick. He hadn't made two consecutive penalties in the league, so Xabi Alonso had to do it. He was only 23 at that time, and the nerves hit him. Dida punched away the shot. Fortunately, Xabi didn't wait for anything and immediately rushed to finish it. Nesta didn't manage to catch him and Xabi kicked the ball, because he had been fighting for a place with Bary. He was there when I scored, in the situation before the penalty and in Xabi's successful shot under the crossbar.
And finally, on my attempt in the shootout.
Within six minutes the score was even. The rest of the 30 minutes we played perfectly balanced football. We wanted to keep it where it was, because such a development was great for us. In the overtime, however, AC came back stronger. They took a good turn, sent Serginha and Tomasson ahead and started playing well again. The culmination was Shevchenko's chance, which Jerzy Dudek incredibly stopped twice.
That's when I thought that the cup would just be ours. It felt like fate.
When Benítez told me in March that he was no longer counting on me, it was the best thing that could have happened before the finals. I started to work much harder. If I had known I'd stay in Liverpool, I wouldn't have been so excited about every training session. But I had three months to show that I was still a good player, and one of the ways was to work as hard as possible.
If I hadn't done that, I wouldn't have played so well in Istanbul. I might have said that I was injured for half a year, so I had to work into it slowly and not push anything. But I didn't get any concessions. Benítez didn't care about me. It was up to me to convince him. In the playoffs of the Champions League he sent me into the game quite regularly, albeit only as a substitute, but at least it kept me alert. It was better than just working hard and not playing.
This is how a good coach can be identified. They must be able to keep the players motivated. At the same time, the players must understand that there may be someone better in their place at the moment and they must wait for their chance again. Be patient and admit that it is their own fault, because they aren't in their best shape.
I always understood this, so everywhere I played I was relatively popular. Even though I wasn't among the elected players, I wasn't in disagreement with the coach and I didn't make a big deal out of it. I took things as they were and tried to work on myself and not complain. I believe this positive attitude came back to me when I scored important goals or was part of winning teams.
The more I gave to football, and the better I kept to my daily routine and did things honestly and correctly, the better I got. Success and form came.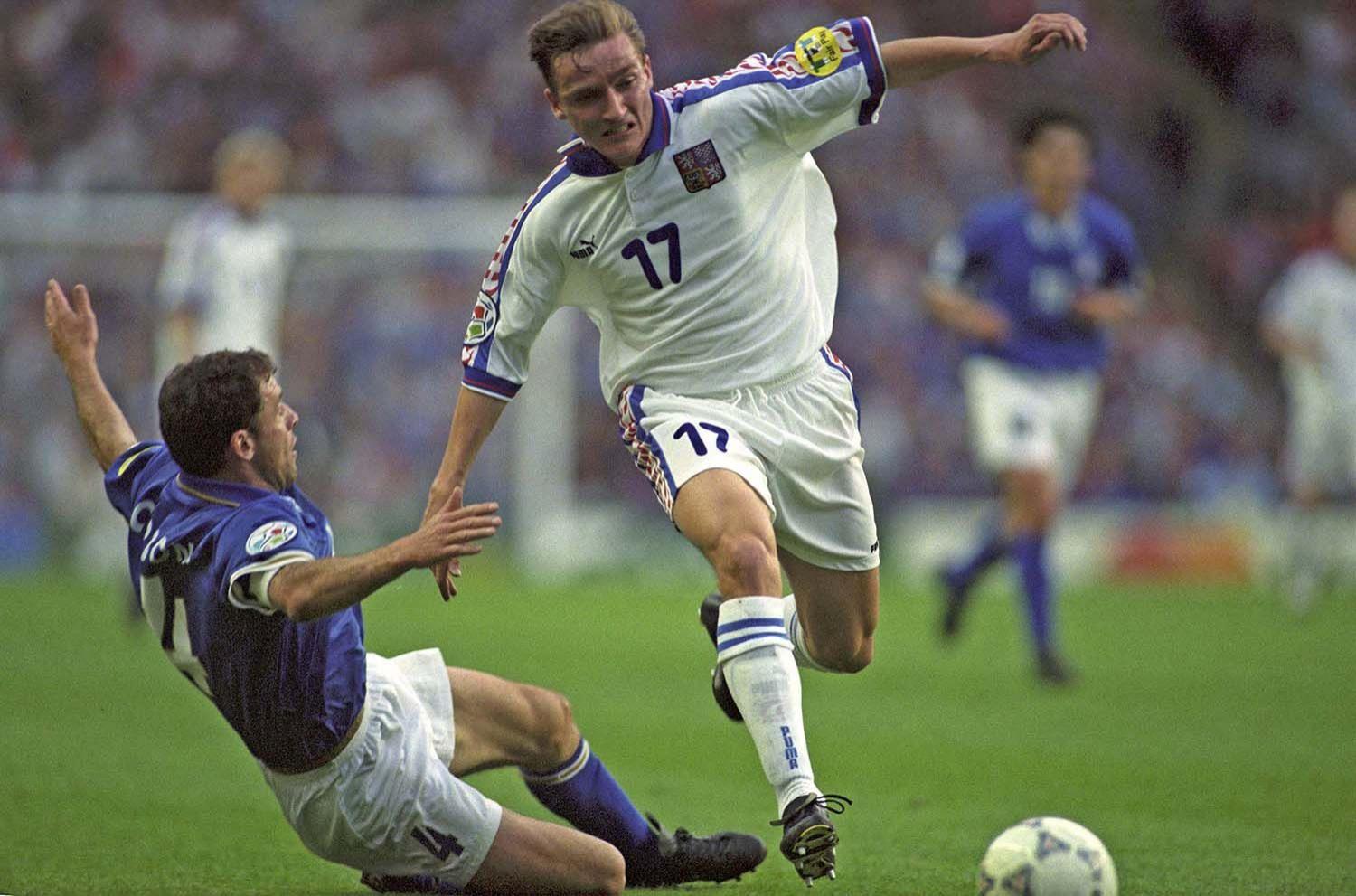 When I signed in 1996 with Lens six months in advance, I thought I could relax, and I was terrible. Absolutely terrible.
We had a great team. Poborák won the league almost by himself and I felt that the guys didn't really need me anymore. After we dropped out in the semifinals of the UEFA Cup against Bordeaux, I considered the end of the season more like saying goodbye to my friends in Prague. I didn't train properly, and it was obvious because I almost missed out on the Euro. I was on the bubble for Mr. Uhrin to take me. And when I knew I was getting worse and worse and wanted to return, it was hard to get to where I was before. I wasn't in a good shape, so I lost my confidence.
At that time, we were going to the last selection match in Blšany on our way from the national team training camp. We played divided into two halves against each other, then Mr. Uhrin was to announce the final roster for the championship. But as we started to warm up, I noticed a banner saying "Šmicer won't go to Blšany, let alone England."
Wow. The coach might have already known who he was going to take, but still. He didn't need to see this.
In any case, since then I knew that once you think something will happen easily, you will get knocked down. You still hope that there will come a match that will turn everything around but that doesn't happen. Whenever I said something nasty in the heat of the fight and got a bit big headed, it would always slap me in the face. We allowed goals in such situations.
Fortunately, I never lacked judgment to admit to myself when I wasn't giving football my best and when I thought I was too good or untouchable. I would always realize it quickly.
Even after coming to Liverpool, I understood what my role would be. I didn't come there to be a first-class player. There were others. Stevie Gerrard, Michael Owen and Robbie Fowler. I found myself helping them as a team player. I've always been one of the better ones, but never the one around which everything revolved. I didn't think I was something that I wasn't.
No! Not Riise!
I was angry with him when he didn't score his penalty. Given the development of the shootout, when the first two boys from AC failed, it was enough that Riise scored and I could then finish everything with my attempt. I could see myself running just like Tonda Panenka with my hands up and everyone rushing towards me. But Dida caught Riise's shot.
So, nothing.
But when I thought about how Jerzy Dudek played that day, I realized it was right for him to enjoy the icing on the cake. First, he caught a shot from Ševčenko. And then he caught a penalty from Pirlo and Ševčenko, two amazing players. It was fair that the one we all ran towards was him.
At that time Jerzy showed something else besides the amazing stops. Dancing on the line.
Renowned for it was another Liverpool goalkeeper, Bruce Grobbelaar in the 1980s. He used it to make the shooters nervous. Jamie Carragher remembered it before the penalties and told Jerzy to try it. He had never done that before, even during training. But it worked.
Honestly, he started to dance, and by the time the player kicked he was often two meters in front of the goal. When I watched it on video today, I thought that some of the penalty kicks could have been repeated by the referee, but they weren't. And after Jerzy caught the shot from Shevchenko, we started to celebrate a tremendous success. We were the winners.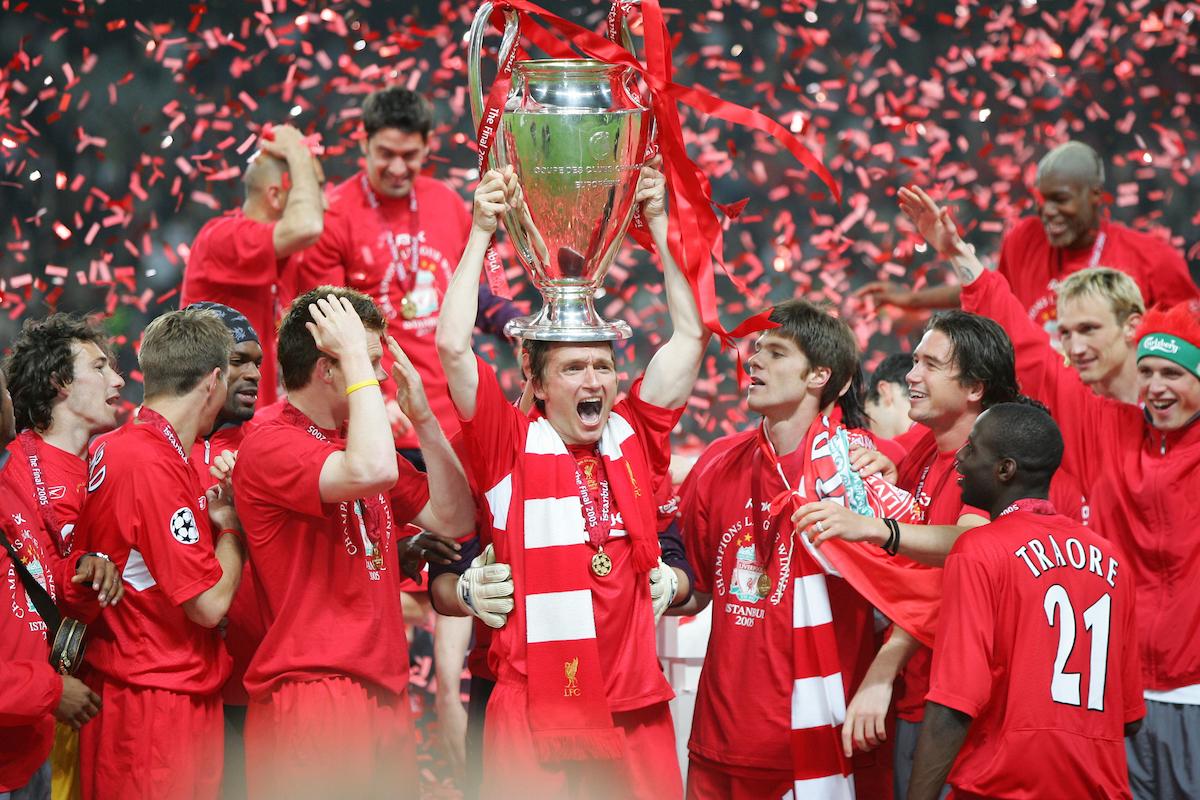 Even today, when I see some footage of the match, I love to watch it and relive the memories. Occasionally, when I was injured and needed to remind myself that I could play football, I watched the DVD that we got from the club, along with a commemorative jersey and a thank-you letter. I'm still a little amazed at what we achieved. After all, AC had an amazing team on the pitch, one of the best in history. Maldini, Kaka, Shevchenko, Crespo, Seedorf, Cafe, Gattuso, Pirlo, Nesta, Stam, Dida. If someone were to select the ideal lineup from both teams before the finals, there would be nine Milan players and a maximum of two from Liverpool.
For me personally, there was one more special thing about this match. It was that I was playing directly against Paolo Maldini, my hero.
When Liverpool was banned from the European Cups for six years after 1985 because their fans caused a tragedy at Heysel Stadium before the European Championships Cup with Juventus, I had to choose another team to cheer for in Europe. The Dutch trio of Rijkaard, Gullit and Van Basten were just starting in AC Milan and young Maldini. He and Van Basten were two players I admired and pretended to be when I was a kid. My mum was a dental technician and I once took her dentist's drill and engraved PAOLO MALDINI, AC MILAN on the table. She almost killed me.
But in Istanbul, that evening, Maldini and I were equal. We were playing for the same cup.
And I won.
I've never seen so many cameras, journalists and fans around us like in Istanbul after we arrived. The final itself was a big deal and even bigger in Turkey, where people are crazy about football. We played on Wednesday, we arrived on Monday, we had bowling in the evening and the crowd of journalists watched us at practice the next day.
But they suddenly got up and went to the stands. We didn't understand what was going on and then we saw Diego Maradona among them.
"Hmm, so we're not interesting to them?" the boys said. "Now you don't care about us, but you'll see tomorrow. You'll be asking for photos again, huh? Well, as you wish."
It's funny because that was exactly what happened. And what came after our victory exceeded all of our expectations. In Liverpool, one million fans were waiting for our bus parade. Every fifth Liverpool citizen took a holiday that day.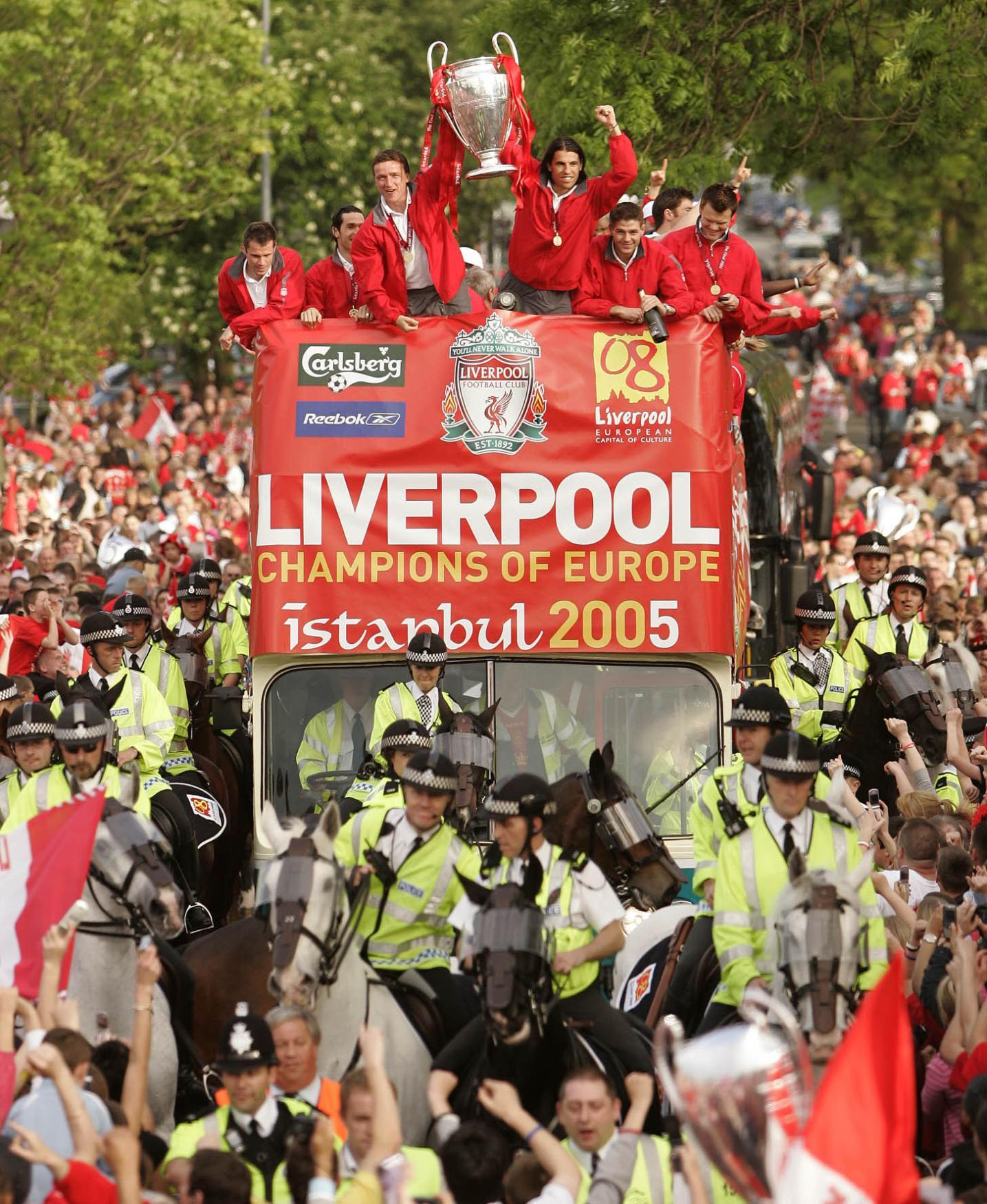 And you know what was the most difficult? Waving to all those people.

The match lasted a long time, with the extension we only finished after midnight, and we got to the hotel at around 2 in the morning. With Bary and Igor Biščan, we went to a beautiful party on the seashore where they gave us the best places, and we enjoyed the medals on our necks and cigars.

Of course, we didn't get much sleep. We didn't party too hard, but we drank a fair bit of alcohol. So when we arrived in Liverpool and got on the bus, we only had enough energy to wave for a little while. But there were more and more people around us, and they were just as excited. You don't just want to wave to them like "hello", you want to wave to them as joyfully as they do to you. And believe me, it's quite exhausting.

Celebrating is an art, too.
We couldn't go into the city at that time. The people would have crushed us. And to this day, the players of that winning match can't really do it. Personally, I live for that Istanbul performance in England. In the eyes of the fans, I erased all of my bad matches that evening. They forgot how many times I had been worried and that I scored only as many goals in six years as Salah did in half a season. No, I'm a legend to them.
We still go to gatherings with other teammates, so I hear this story over and over again. For me, it was a memorable match in the end; really the last one for Liverpool and that's good. I went out on the top.
The way everything evolved, I still hoped Benitez would rethink his decision to part ways with me, but when I met him on the day of arrival at the training center where I picked up my car, he behaved exactly the way I knew him, and how I really liked him. He was serious and concise. He told me one thing.
"Vladi, thanks for the final. Bye."
Jana Mensatorová, ČTK/Michal Doležal, ČTK/AP, ČTK/PA