Breathe in, breathe out, breathe in, breathe out!
I can hear my every heartbeat and the distant turmoil of fans.
It is just a few minutes before our match with Manchester United. We are in our stadium's tunnel, with maximum focus. For me, this match is special.
"I'm forever blowing bubbles, pretty bubbles in the air. They fly so high, nearly reach the sky. Then like my dreams they fade and die."
Sixty thousand fans at a sold-out stadium start to sing our club hymn, and we walk out. I watch the bubbles all around us. I watch them and feel like I'm one of them. The bubbles are a signature part of West Ham's home match. They represent the dreams of us all and I'm living in one right now.
Twelve years from the time my first club almost destroyed my career, I walk into another Premier League match. The bubbles around us fly high, they're almost touching the sky now. They're just like my dreams thanks to which I'm here today. The only thing we hear on the pitch is the turmoil. I'm the only one with goosebumps because I know where I must look next. I turn my attention to the stands, looking for my dad.
He is here.
He watches me play live in the best league on the planet for the first time. He is moved. And so am I.
This moment is a reward for both of us. For what we've been through. For the obstacles I could never have overcome without him. For who I am today.
I will tell you everything.
I love the movie Goal!
The story of Santiago Muñez who made it from nowhere to the famous English club.
My wife and I watched it at home recently.
I'm not going to lie; I know the movie by heart. Thanks to it, we already knew in our childhood what the Premier League was truly like. As a small boy, I dreamed I would be like Santiago. Today, older, I know I wouldn't like to end up like him.
I guess I could wear Louis Vuitton jeans and Gucci shoes and park a new Bentley in front of you. I guess I could go to a party in some London bar after a game, sweep the dancefloor at VIP parties in some private apartments and enjoy the attention of my surroundings. I could party like this every day. I could enjoy the attention of all those brown-nosers and listen to them telling me what an amazing player I am.
As a player with a contract in the Premier League, I could probably do all that. I even think some players in the league live just like that. But why should I want any of that?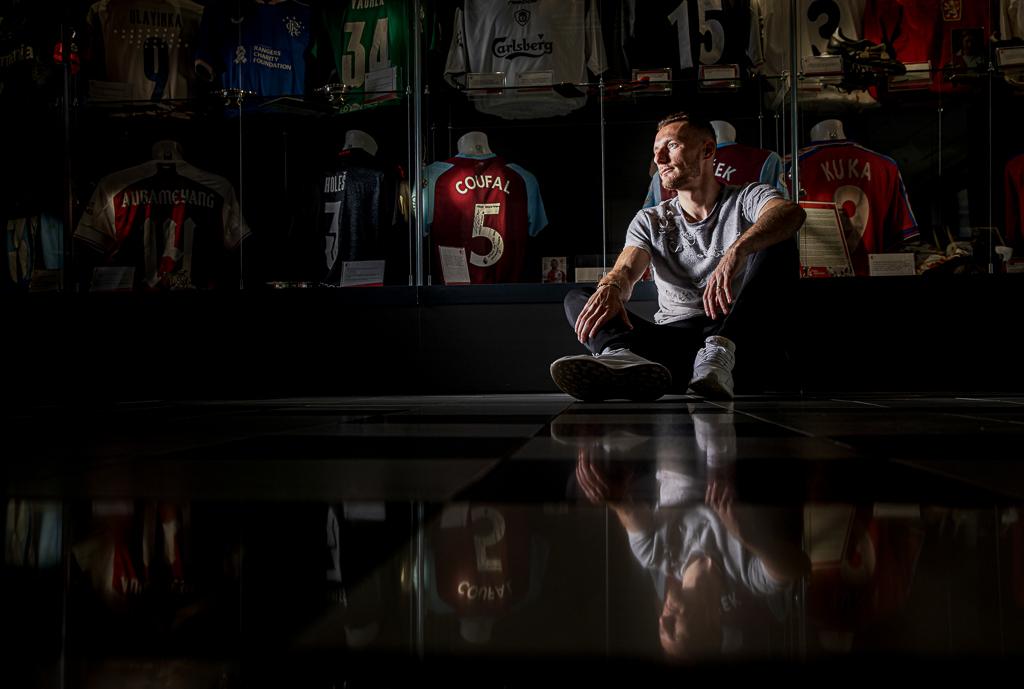 Many people probably think that's exactly what the life of a professional football player in England looks like. My apologies then because I won't tell you a story like that. I will offer you a view of a man who decided to grab his chance from a different end. No fancy cars and extravagant lifestyle. No hunger for fame, definitely not here and now.
Just sweatpants, TV and chill.
Are you getting bored?
But that's really what my usual evening looks like. I spend it at home with my family, often with food from delivery. Just like you. It was my dad who would always tell me to watch carefully during the evening Premier League. He used to tell me one learns the most from watching. He always advised me well. And so, I watch.
Thanks to watching, I know Sterling goes right for a shot once close to the penalty area. Grealish does the same. Zaha pushes for the middle as well, but he plays more from the side than them. Once he gets on the edge of the penalty area he goes for a feint and tries to back off to the side for a center pass.
You don't have to search for it.
I think I saw about every Premier League game from last year like that — at home, with family. I needed to see them. I needed to be ready for what was waiting for me on the pitch the week after against those exact players. If they behaved like this in six games, why would they behave differently in the seventh against me?
I've done this analysis with every possible matchup in the league and it bears its fruit. So I watch my surroundings even in games.
Once again, I am in the tunnel before facing Manchester United. Again, I turn left and again I see Cristiano Ronaldo. A guy who can have anything he wants in life. He can buy an island in the Caribbean, a yacht on which the island can float, or any of the most expensive cars which will be then parked in the villa there. I see his smile which we all know from the ads all around the world. Everyone loves him. But isn't this kind of… shallow?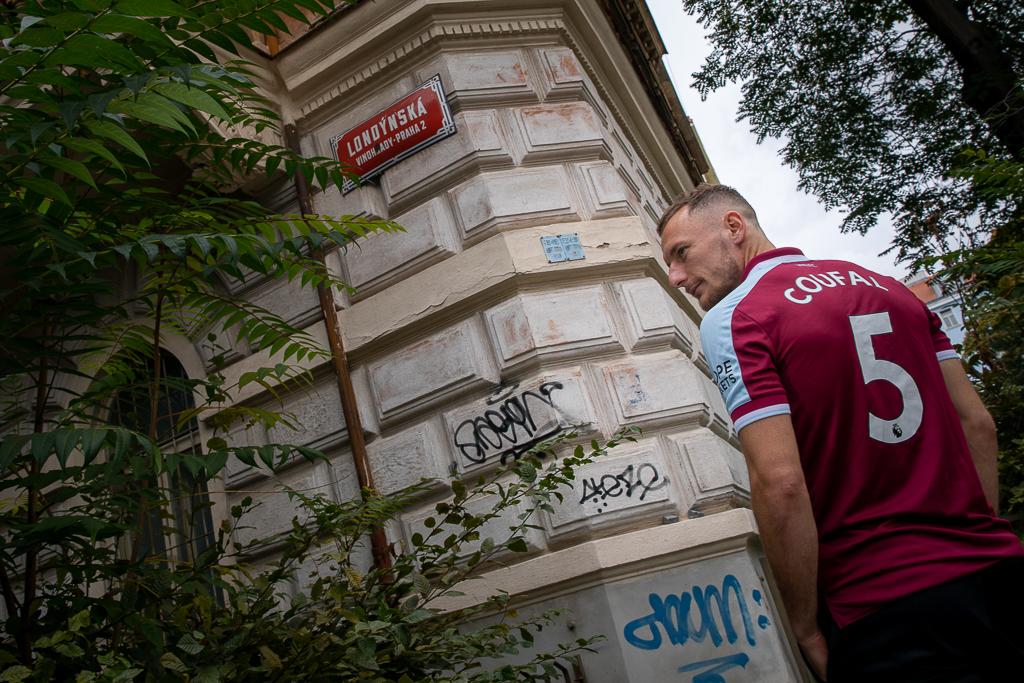 I look down at the ground and back at him. Now I see a phenomenal athlete. A star that works just as hard toward the end of his career as at the beginning. A player who had won all the trophies in the world, a forward who scored more goals in competitive games than I did in my whole life, practice games included. And yet we have something in common. I know we do. I know we're partly the same.
We both want to be the best. That's it!
I walk on the pitch beside him, and I have a reason to have faith.
Not even for a second have I ever thought in England that I cannot do more. I'm crazy and you may laugh at me, but one day I want to win the Premier League. I want to raise the cup with big handles above my head. That's why I am here. I won't be lulled to sleep by the feeling of success from my work here which I've been doing for 20 years. I'm still more hungry than satisfied. And I can't let it be otherwise.
I'm not in the Premier League to make good money and show off. I play in the English league for my sportsman legacy. I'm here for trophies, wins and records that no one can ever take away. My motivation is not money. My motivation is the experience so that when my children ask about it one day, I can tell them amazing stories.
"Sir, you only care about your son, not the club," heard my dad.
And what the fuck else should a father of 16-year-old boy care for? What do parents get from a club? How is it even possible that coaches in the Czech Republic can talk like this with parents? I still can't understand it and I don't want to accept it.
I've heard numerous times from my dad what happened years ago at Bazaly stadium. He and the managers and coaches of the youth of Baník Ostrava were shouting at each other like crazy for at least half an hour. He said he was close to starting a fistfight. I can't blame him.
We can laugh about it now, years later, but… I still don't find it that funny. I still must ask: How many boys' careers were destroyed in Czechia like that? How close was I to quitting football?
I don't know if I have the strength to change something in the Czech sports environment with my story. But I do know that I would just be hiding if I didn't use my position to talk about things like that. We need to speak publicly about such things.
My uncle is a huge Baník Ostrava fan. Even today, he goes to see every match. My dad brought me to Bazaly for the first time when I was 6 years old. I looked around, amazed by those big stands. From the very first moment my main motivation — my first childhood football dream — was to play a competitive game at this legendary stadium.
Can a young football player from our region want anything else?
It's the irony of fate that I played at Bazaly eventually — in the kit of Liberec. I could just move on and say I don't care about Baník Ostrava now, playing in the Premier League, but I can't. I still care about Baník.
Even though the club has a different owner and is led by different people, its logo still reminds me of times when I hated football. I feel it should have not ended like that, but the injustice that the former management and its coaches caused me is so deep that I simply cannot get it out of my head.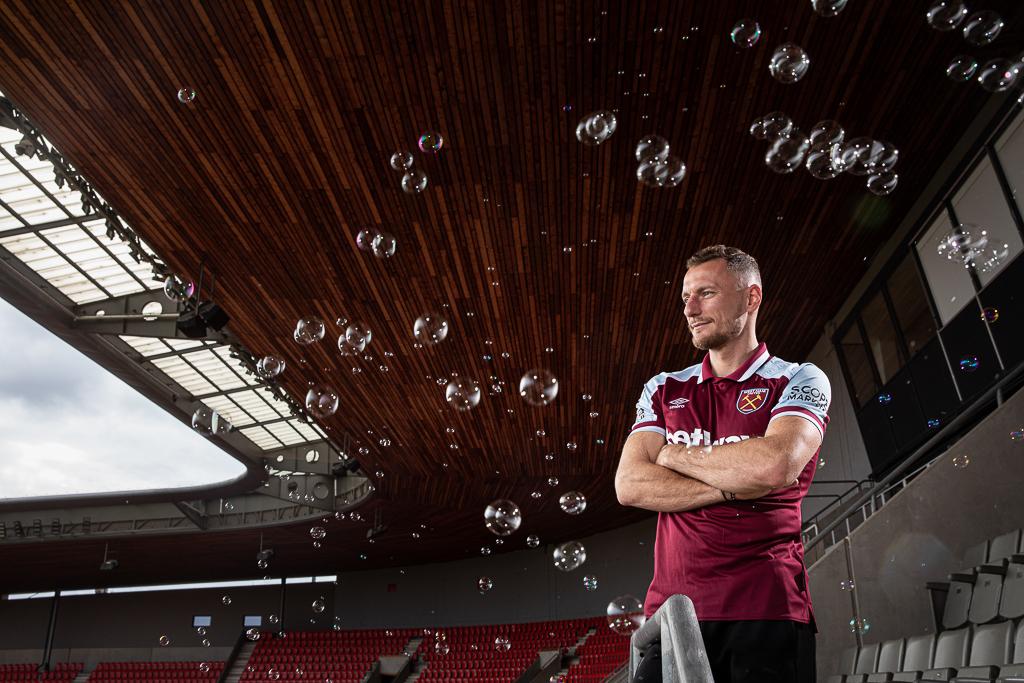 I'm grateful that I could play in Ostrava at least in our national team kit. I played there in front of my family, my friends, and the fans of Baník as well, whom I respect and appreciate. I know they don't like me very much for how I act every time I play there as an opponent. But I know how amazing they are. The best ones, together with Slavia Praha fans. They stood by their club even when it fell into a second league and it's incredible how much they travel even on the other side of the republic for a game. One can't say a word against them.
Despite all that, I will never play for them. I will never wear Baník's kit in my life. I know I couldn't fight in it as much as I did for Slavia or as much as I do for West Ham now.
I just can't. I don't have it in me anymore.
I had no problems when we were pupils. Pretty much every year the team was built around Coufal. Once I got older, we got a new coach, Vojáček was his name and I suddenly stopped playing. I was too small in his eyes; he had a different game plan. In a cabin full of 15-year-old boys, we had 11 players with a height of over 180 centimeters; a height I don't even have as an adult. Baník just wanted to kill all their opponents.
We arrived at Sigma Olomouc and while they were going 1-on-1, trying to squeeze passes through narrow gaps, we were just kicking them. I remember we won a game 3-0, because the much better but also smaller boys were afraid of us. Our game had nothing to do with football, but the management was happy.
We won, what's the big deal?
And I envied my teammates. Envied that they could play. Envied that they were sought after by agents. Envied when they received new cleats every three months and first basic contracts for 6,000 Czech crowns. I envied all of this and as a young boy, I just couldn't get over the fact that I'd lost all this because I'm not as big.
Plus, I wasn't even part of the team anymore. When we won, only those playing were cheering. Us others were just dirt to them. The team was terrible, we were quite rude to one another. Yeah, it wasn't nice.
That's why my dad went to Bazaly that day. He told the coaches his son was not happy in Baník, that he would like to leave. They reacted by spitting insults at him, trying to belittle us.
I left for Hlučín.
Not because someone wanted to do us a favour. Baník owed everyone around and Hlučín was willing to cut off some of their debt for me.
"Maybe one day you'll make it to England," dad tried to console me.
Left foot, right… Ronaldo doesn't care where the ball is.
It's enough for him to be close to the goal and he can score from 30 meters.
Today, I'm in the match to stop him and others like him from scoring. I've been successful in stopping them a couple of times. I have no doubts.
It is natural for me that all my previous engagements started with a certain doubt. I don't think a single person believed in me in Liberec. This guy should replace Gebre? Who is this Coufal, where is he from? And it was similar in Slavia Praha. I could feel it. People saw another player from Liberec — and there were plenty of us in the cabin. They were discussing if we would have what it takes for such a big club.
From a certain point, I have a simple answer to all the nonbelievers: Just you wait, I'll show you!
Then there was West Ham. A completely different chapter of my career.
I don't feel like I missed out on something because of a relatively low contract which I signed in London. The public had mistrusted me more because of the amount the club had bought me. Not even 6 million pounds, that's nothing in the Premier League.
Big clubs can buy five players like this per season; they have nothing to lose. Either he plays well or he leaves. It's kind of like betting, but that's just how it is. No one will give you a free pass. You must ask for it.
No one knew me in England. I performed well on the national team and had an amazing season in the Champions League, but I arrived from "just" the Czech league. I realized it as well. The difference in performance was huge.
Standing in the tunnel ahead of my first match in the Premier League in Leicester, looking around, I was thinking: "What am I going to do here?" Right next to me were Jamie Vardy and Kasper Schmeichel; players who had won the Premier League right here, just a couple of years ago, while I was watching them on the TV, drinking Coca-Cola.
Stop.This can't work. These thoughts must leave your head, quickly. No more doubts, there were enough of those in my life. I'm here as their opponent. I'm here because somebody has faith in me. I'm here to prove I can do this. I'm here because I want to be better than them.
One piece of advice for younger footballers: Never read comments on social media, and open newspapers once you're able to stay on top of things. You'll sleep better. Trust me, I know what I'm saying. I've had my share.
"You fu…" was one of the insults I used to hear. My own fans used to call me this back in Liberec, that's how unique the environment is. My own fans were insulting me that I have no idea how to play. To go back from where I came. They called me Zoufal (zoufalý means desperate in Czech) because I was that bad. They'd insulted me and my family. They had insulted a player who wore the kit of their club, dreaming about achieving big things with it.
I don't understand why such people even go to watch football. Do they need to pay for a ticket and spend 90 minutes hidden in a crowd, anonymously shouting insults, because their wife won't let them talk at home? But that's just how it goes in the Czech Republic. Whatever a player does on the pitch, people always look at the bad things first. Crazy mindset. Envious — purely Czech — backwards thinking, which we can never change unless we talk about it.
I just have to smile, thinking what would happen if…like, I don't know…
Do you remember the last Euros finals when coach Gareth Southgate had sent three players in who were sitting for the whole game and England lost? If this happened here, the public would lynch the coach. The three guys would be afraid to go for a simple throw-in. I'm not kidding, I was afraid to go back to Liberec!
I was scared as well. Not because of those people shouting at me. I was scared of myself. Scared that I couldn't bear the pressure, that sooner or later I would have a breakdown. Again and again, I asked myself, is it worth playing football at all?
A pretty good club, top league, European cups. But for what price? I took it very personally.
And like an idiot, I read through all the comments on social media after every game. I couldn't sleep because of it. At one point, when I was just beginning to play for Slovan Liberec, it went so far that I was trying to hide on the pitch. Once our stopper got the ball, I stood behind an opponent so he couldn't pass it to me. I mean, if I don't get a ball at all, I can't mess it up, right? Radek Kováč had yelled at me so badly in one such game that I was seriously thinking about going to see our coach to tell him I didn't even want to play the next game.
I just couldn't do it. I couldn't function.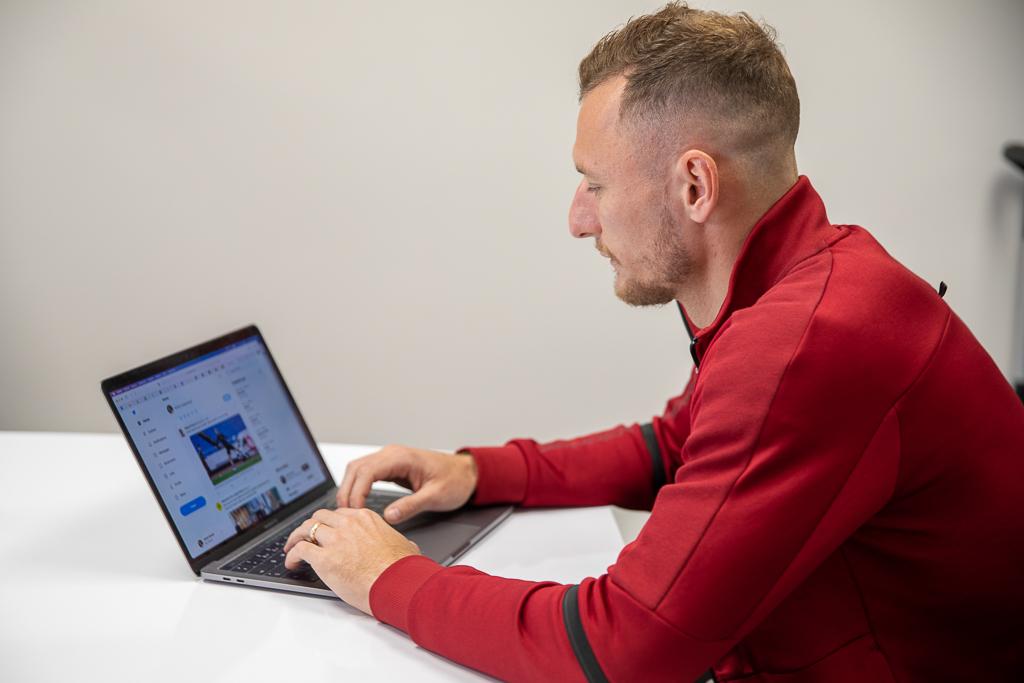 "Are you fucking nuts?" said Jan Nezmar, our captain, as he took me aside in the dressing room. When I told him what was on my mind, he shouted at me like crazy. "Should I tell you what people used to call me in the beginning and how much they love me now?"
And he added: "Ever since you were a kid you wanted to play in this league. Now you can. So relax and don't listen to those idiots."
With a wave of the hand, everything in my career turned around. A person doesn't reclaim his self-confidence right away, but with a good mindset, every good pass just strengthens the idea that he knows how to play football. And that's all you need. I still remember the exact moment. It was a stupid pass between two players, at the edge, in a situation which decided nothing at all.
"Yell what you want."
I smiled at the stands right behind our goal. Most of the madmen usually sat there. I know today that they are simply not happy. I know they're not OK physically, mentally, and spiritually. We found one of them with Přemysl Kovář, one who would throw insults all around no matter the situation.
Thirty-eight years old, unemployed, living with his mom.
I was standing there after the game, right in front of him, looking him right in the eyes, angry. Not with him, with myself.
"I wanted to quit because of these people?" I have to laugh at that idea. These were the same people who begged me to stay in Liberec a couple of years later.
It was around 30 degrees Celsius, simply crazy hot. Sweat was dripping down my forehead and a diesel engine was rumbling under my butt.
There was no AC in this old car, and we had nothing to talk about with my teammates. So I just watched trees outside on the highway for two hours. This whole time I was repeating in my mind: Just you wait, I'll show you!
I was supposed to play for Baník again. I was sure I would tell the coach what a player I am. I was looking forward to the chance coach Korytář promised me a few days back.
I come from a small village. I need to be part of some group. I want to have friends around me, people whom I can trust. Football would suck without them and life as well. I had all this in Hlučín when I played there as a junior. We played one league under Baník, that's true, but we were all close. That's where I had begun to enjoy playing. I had begun to play great.
My dad built me a home gym, found from his coach friend what exercises I should do, and I started for the first time in my life to work extra. Each evening I was doing bench presses, picking up barbells, doing sit-ups or I was outside running hills. I know my friends laughed at me, they admitted it themselves.
I'd put on some muscle and had a ball at my feet nonstop. I play with it pretty much every day outside our house by the pond. Dad made me some plastic figurines which I could use in the training. Hundreds of slaloms, shots or long passes. Hours and hours of my own training doses, from which I still benefit today. A hard work which, in the end, had pushed me in front of others.
But it was not enough for Baník.
When they called Hlučín after half a year, I was playing well and they wanted me back. I didn't hesitate. It was still Baník, the club that everybody wants to be a part of. But I didn't practice with the team at all for the first week under our coach Korytář. While the boys were playing football, practicing game situations, I was just shooting alone on the other side of the field. My teammates didn't let me in their group, logically, and I suffered.
"Hey coach, will I be playing during the weekend?" I asked.
It was the beginning of summer, beautiful weather. Had I known I wouldn't be playing, I would have made my own plans. I could have gone to the pool with the girls and gone visit my friends in Hlučín. Whatever I would've done, I would have been happier than how it ended.
"Sure you will, one-half minimum." Korytář said.
I didn't play a minute, despite warming up around the pitch like an idiot since minute 20. At the end of the two-and-a-half-hour long drive back home, in the backseat of that old car, I said to myself: "Never again. I won't play for Baník ever again."
The troubles began.
Southampton, Brighton, West Ham. These three teams showed interest in me in the autumn of 2020. I found out at Slavia Praha camp in Austria and started to push my agents to strike a deal with any of them, whatever the cost.
Not for a moment had I thought about staying in Slavia under these circumstances. The year before the club hadn't traded me to Freiburg and it took quite a long time for me to cope with not leaving for the Bundesliga.
The thing was, Southampton would have to sell Walkers-Peter and that didn't happen.
They picked someone else for my spot in Brighton, even apologizing to me.
And West Ham was the only one left. The club didn't communicate much, and it didn't look like any serious offer would arrive from them. All I knew was hearsay, speculation. Tomáš Souček was already in London, texting me from time to time about what people inside talked about. But were they even serious?
I can't say this about my on-field personality, but I am a very peaceful person off the field. I'm the type of person who's scared to say anything when the restaurant gets his order wrong. Instead, I apologize, eat everything, and send my regards to the chef. I hate conflicts and I must admit that this part of me sometimes annoys even my wife. She is the one who tells me to be tougher to people around me at certain moments.
It was the trade to West Ham when I proved to myself that I have that toughness in me.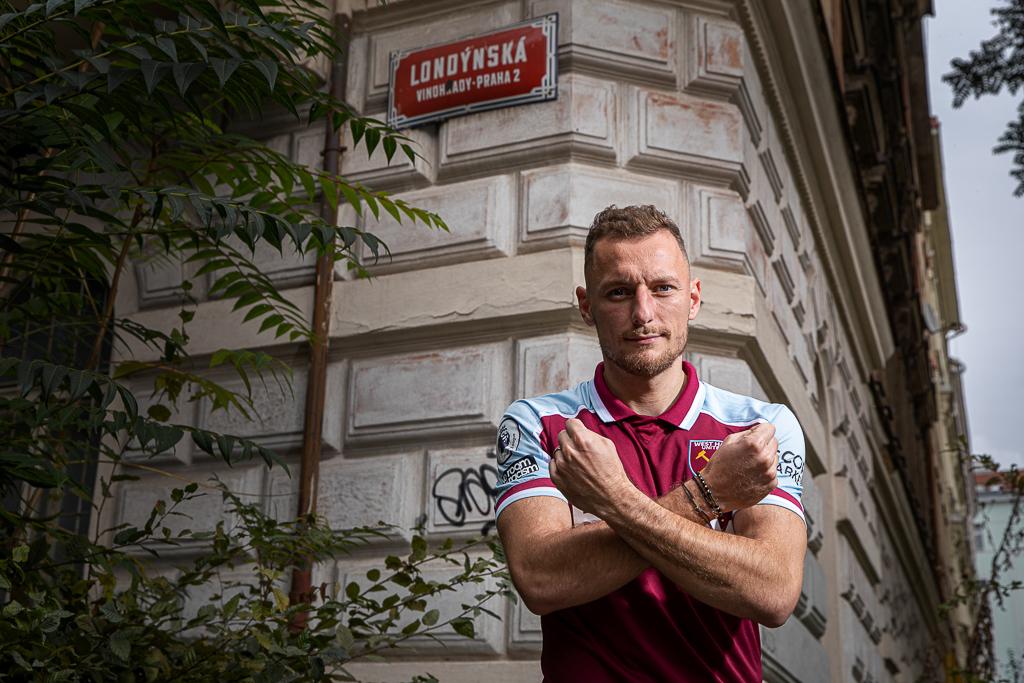 You see, professional sport is a hell of a tough business where there are millions at stake. As a player, I am a part of all this. To have a chance at my dreams, I must fight for myself even in these situations.
Slavia Praha didn't need to let me go. And if they did, they could have asked for a lot of money even though I wanted to leave. When an excited agent Karol Kisel called me a few days before the qualification for Champions League against Midtjylland to tell me that West Ham had sent an offer to Slavia for 5 million pounds, I was hopeless.
"Damn, that's not enough…"
I was walking back and forth in my apartment. I didn't want to talk to anybody, but I had to say something to my wife. She started walking back and forth as well. We walked around our apartment, silent as a pair of tigers in a cage.
I knew Slavia would refuse.
I was their key player, the one who just signed a new contract. I was a player who played well in the previous year's Champion League, I was a part of the core 11 in the national team. On the other hand, I was 28 years old, I was not naïve. The offer from West Ham arrived just at the time I was thinking I would finish my career in Slavia. Maybe I'd leave for Turkey or Kazakhstan once I turned 30 to make some extra cash.
This offer had been my last from the world of big football, no doubt.
Now or never.
I've decided to go to West Ham.
Done.
I didn't care that I had a contract in Slavia. I would have argued with management or the coach forever. I wanted to walk to London, tie myself to a pole outside the stadium and play Premier League for free. Seriously. I didn't care about money. I made enough for a lifetime even in Slavia. What pushed me to London was a childhood dream, the prestige of the position and a chance to prove to myself that I'm able to compete with others in the world of big football.
I found a new Vladimír Coufal. A man who was not pleasant to deal with. A man who wanted exactly that. Suddenly, I wasn't just an idiot who agreed to anything.
Even Slavia had realized that if they wouldn't let me go, I'd never forgive them.
Ever since I was a child, I had a dream of playing for Borussia Dortmund. Every night I imagined what it must be like to play for Liverpool at Anfield Road when the sold-out stands chant the club's hymn You Will Never Walk Alone.
That's why I will never forget the moment when Werner Lička told my dad that I could go and play for… Bílovec. For me, that was unacceptable.
Are you serious, where the hell is Bílovec?
In the end, people from Baník made fun of me. When my dad told them I didn't want to play football in Ostrava, they decided I wouldn't have played it anywhere. This is how they treated me during the time in which Hlučín cared very much that I played for them.
However, my registration was being held by Baník, so it could do whatever it wanted with me. The former management was not interested in finding out what it was I wanted, and they definitely didn't care what was best for me. How else would you explain that they didn't let me play with a professional club in the second league and instead sent me into adult amateurs from a fifth league?
Of course, I knew back then where Bílovec was.
But what league do they play in? Who would be my teammates? And my main question: Why should I play at this level?
It was a rough wake-up call for a 17-year-old boy who always dreamed about making football his living.
"Look, just try it out. At least you will learn how to play with big men," my dad said.
Fine.
A month later I was on the ground, with my eyes to the sky, confused, counting the clouds. I tried a cheeky pass in between two guys, but a third one stood in my way and knocked me down. "This is B class greenhorn, this is how we play," the ref just laughed, looking at me.
No foul, obviously.
It was my dad who brought me to Bílovec after a few days of forcing me. I greeted everyone with "good morning" and people weren't very friendly. I understood the way things were in this group; that they didn't care for some youngling from Baník.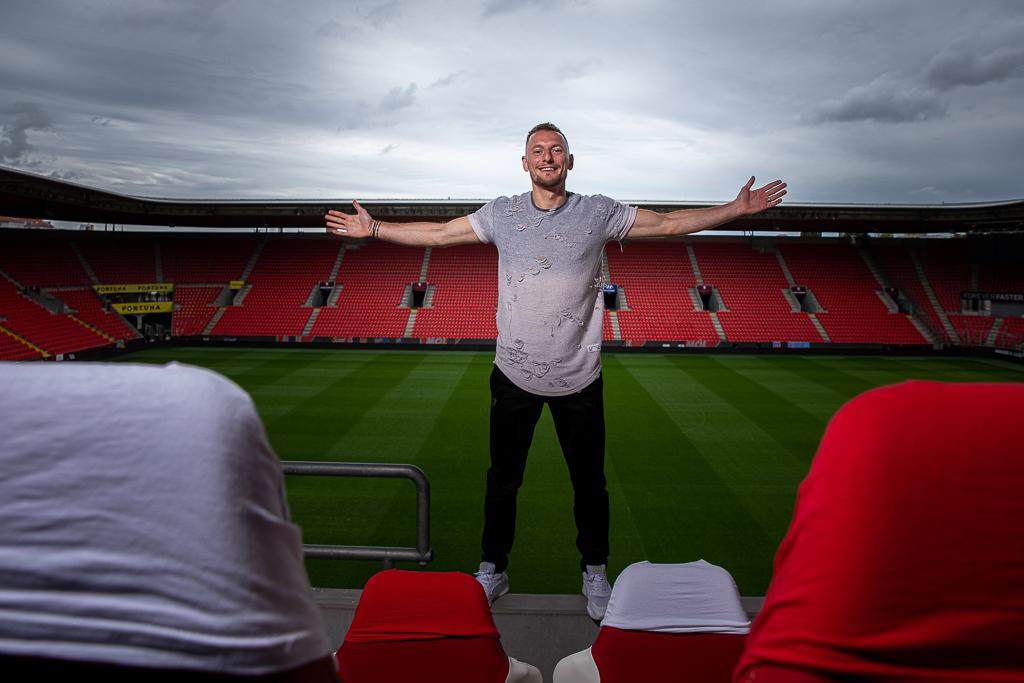 "Bottles are over there, get them ready. Then check out the balls and once you gather them after the practice, come back, you will clear my cleats," I was told.
One of the older players was pretty harsh, even though others tried to protect me from him. I wonder where he ended up, how he remembers me, and what he is saying about me now. But I showed him at practice. I was good with the ball. He tried to go for a slide tackle against me, but I stopped. He slid right by me and I continued in the attack. There is nothing more embarrassing.
He yelled at me afterward, saying what a fucker I was and that if I tried that next time, he would break my legs. Even today I know that if I tried it, he really would have broken my legs. I never gave him the opportunity again, but I still had to endure some sharp elbows in other fights.
That was my lesson about football with adult men. I've learnt to accept pain. In the end, it was actually somewhat fun. Fun which had to end.
Were I to play in Bílovec for half a year longer, I would never get higher. I'd get used to the level of a lower league and probably quit football sooner or later. And so my friend Daniel Černaj prepared a trade which gave me my freedom and hope to still achieve something.
It's not an overstatement to say that Baník had sold me to Bílovec for 10 balls and a pitch for a couple of practices. That's how it went down. Bílovec immediately sold me to Hlučín for 60 thousand Czech crowns. Baník had nothing, I was free and everyone was happy.
Not even a year later I made my first football money playing for Hlučín in the second league. At Juliska, a majestic stadium in Prague. That's where my career truly began.
The first few minutes in a pro league and a big stadium were not enough for me.
I wanted to grab the TV and smash it to pieces on one of the four walls surrounding me.
I had spent most of the final meetings in my trade to West Ham in a room of the hotel Le Pallais, talking through the phone in my covid bubble. Not even family relatives were allowed to visit us. I was so alone with no one to hear my thoughts. No one knew what I wanted, what I wished. I had no option to influence any of the meetings.
The goal of Slavia was clear: get to the Champions League. Trading Coufal for an amount which was about a fifth of the income from the Champions League was not a priority. Understandably. It couldn't be. I understand it today.
Back then though, I acted like a maniac. No, I behaved like an idiot. I had the West Ham trade in my head, so I was slacking off at practice. I was annoyed and felt hurt, maybe unjustly, but I wanted to show it to our coach and management.
I was sure I had paid my dues in Slavia in those two years there and had a right to move on. I thought that if the leadership wouldn't let me go, they would shatter my dreams. I knew that I couldn't let it go. And with that, I switched to threatening. No, it was not alright. It never is.
"Unless you promise me I can leave, I won't play against Midtjylland," I said.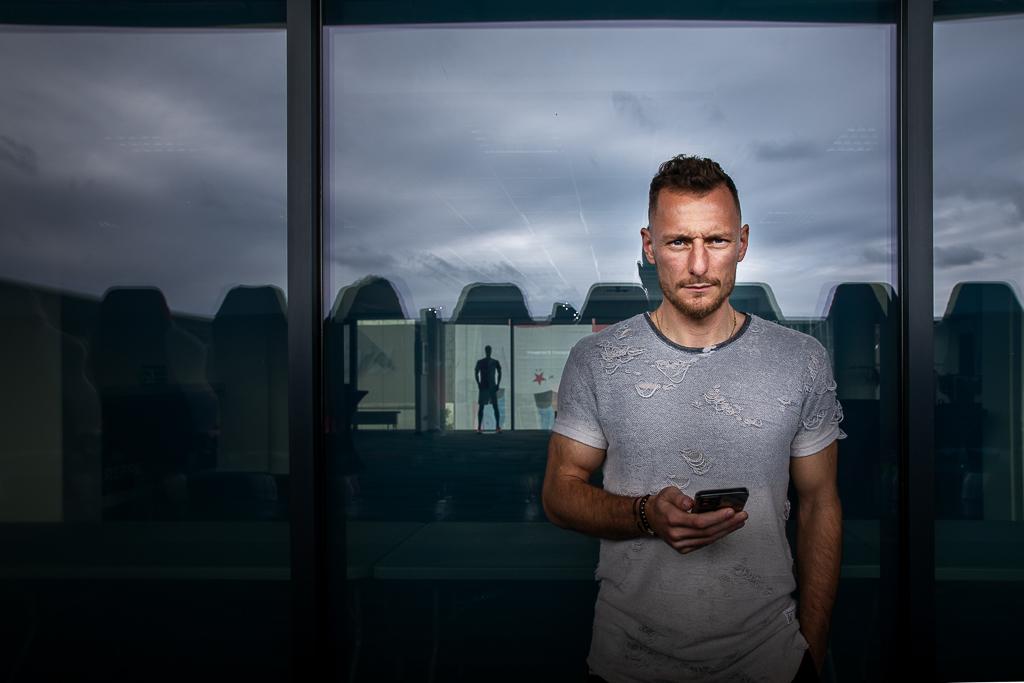 I watched the TV, seriously thinking about smashing it to pieces.
That's exactly how I felt a few days before our game in Denmark, a few moments after West Ham had sent a new offer, the final one they said, slightly better than before. An offer for 6 million pounds. An offer Slavia immediately rejected.
"What? But you promised just a while ago!"
Jindřich Trpišovský told me that unless I behaved, I would only hurt myself.
"Sure, coach, that's what I need to hear right now," I said.
The offer from Europe lies here on the table, HERE and NOW. I needed to hear something entirely different. "Play your last game and you're free to go." Instead, they were telling me: "You know, you're important to us."
I apologize in hindsight to anyone I was unkind to, but this was simply a very personal situation. My life and dream for which I had been waiting for 27 years was here.
What, did I hear that right?
"Fuck off!!"
I have to laugh watching myself. I feel like laughing right there on the pitch when I say something like that to Cristiano Ronaldo. Just like some time ago against United, when he shouted at me something about tripping him in the penalty area, and that I know that should've been a penalty. I guess he thought I'd go to a ref and confess.
"The referee didn't whistle, no penalty. Play on, we can talk after the game."
I waved at him. He was punching the ground angrily and people were booing at him.
Telling you this, I laugh again.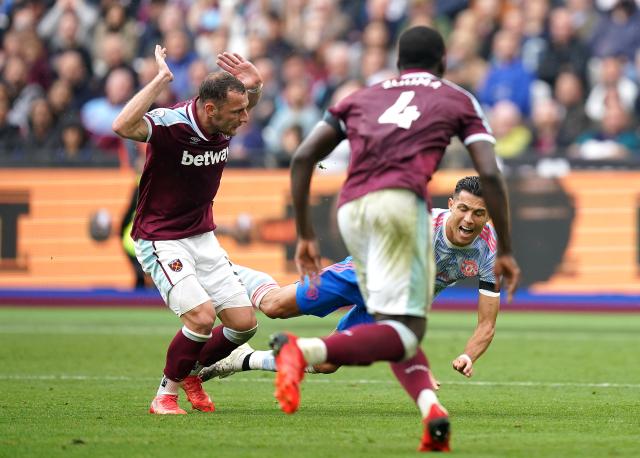 I feared nobody on the field. I was the only one able to defeat myself. But it wasn't until now that I had found a player in me who takes no shit from others. Just a few years back it was enough for Matějovský, Škoda or Dočkal to yell at me and I backed off. I left the fight and let it be.
Now I'm a player who is able to send Ronaldo to hell and with one gesture show that not even Pogba can take me on. I don't care what name the player has on his back, or what crest he wears on his chest. I don't tell you this to show off or for my self-confidence. Perhaps it's a bit arrogant at first glance, but you need a great deal of humility.
One has to know when the time is to say something and when to keep quiet. But once you get to a point where you should probably say something, you must speak out.
I believe being fearful has an impact on the mind of a person and the mood of his surroundings. And it doesn't matter whether you try to stay hidden in the crowd in your personal life, a job or as a pro athlete. In all fields, it should be the case that no one can be higher than a leader.
Today, I feel like a leader.
I was ready to leave Slavia no matter the cost. To burn all the bridges. To do something which I may have regretted later, and I'm glad it didn't go that far. I know people in Slavia helped me build my career. They saved it. And I'm thankful. I thank them once again, with all my heart.
I know they are proud now of what Tomáš Souček, Alex Král and I are doing in West Ham. I know they're happy with how we're presenting Slavia and Czech football to the world. And I know they're probably somewhat sour for only getting 6 million pounds for me. I guess after my first season, they could've asked for at least double, even the Hammers fans hailed me as an addition of the year.
But who could've known?
I could've burned out during my first game against Leicester and returned home. English fans would think I didn't have what it takes, and it would end. I could only console myself that I had tried my best and returned to playing back home. That's just football and the business that goes hand in hand with the sports environment, creating incredible stories.
There are three people who have helped me the most with getting to the Premier League. Tomáš Souček, who spoke in my favour inside the club despite numerous failed negotiations. Stephen Hunt, yep, that guy who crushed Petr Čech's skull years ago, he works with my agents today. He was the one telling the West Ham management to be patient. And then our Slavia boss, Jaroslav Tvrdík, a generous man to whom I owe pretty much everything.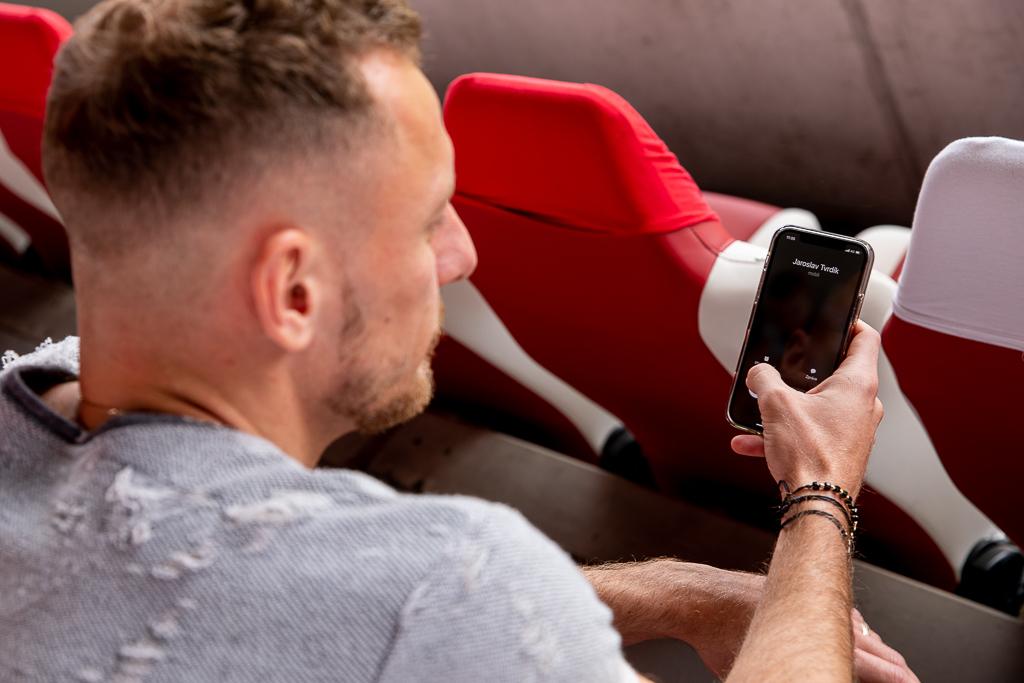 He was the one who in the end ordered our sports section to sell me to England. I don't know if the coaches even knew about it. I found out during our travels to Denmark. He called me personally right before the game.
"Vladimír, this is going to be your last match with us," he said. "It was nice to meet you. I wish you the best of luck."
I was moved. And that's why I would like to tell you why I left Slavia crying. The conversation between me and Jaroslav Tvrdík had been just between us until now. During the call where my trade was decided, he asked me for one thing: I was to do everything I could to get Slavia to the Champions League.
I promised. It's a promise I didn't keep.
After years of Slavia reigning in the Czech league, resisting clubs such as Barcelona or Inter Milan, we had a match where nothing worked. Simply nothing. My last one. A match in which a penalty had to be redone, a penalty which Ondřej Kolář caught the first time. A match in which we were leading but failed in the second half. A bad match. A match in which our dream of playing in the millionaire competition for the second time vanished before our eyes.
Jaroslav Tvrdík called me even after that last game. And I cried.
"Don't worry Vladi. Once again, thank you for everything and best of luck in England!"
What if De Bruyne goes past me?
What if Salah gets behind me?
What if Ronaldo does some of his tricks, I fall to the ground, and he scores?
I know many people watched my beginnings in the Premier League with doubts, wondering whether I could compare, being 28 years old, to these superstars. Everyone was curious to see how I'd do.
I'll tell you my point of view because it is quite simple.
De Bruyne passed many people in his career.
Salah got behind anyone, anytime, Liverpool has won the Premier League and the Champions League thanks to him.
Ronaldo is possibly the greatest football player in history.
They had to reach their achievements through other players, who were usually better than me.
So why should I have any doubts about myself?
Take a look at how many penalties and tactical mistakes Walker has made in his life. Watch Alexander Arnold hesitate. Take notice of all the articles Maguire had to read through during his last season. All of them are players who cost their clubs 60 million pounds, my value at the market is just a tenth of theirs.
And I'm still able to tell them to fuck off right on the pitch.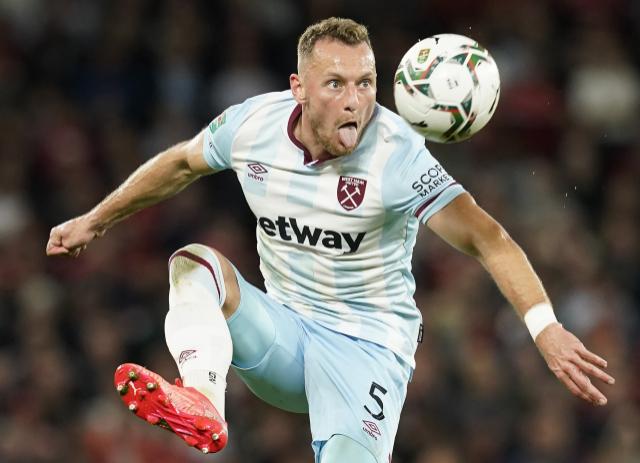 When we were still dominating in the Czech league with Slavia, I knew our strength. We were supposed to go to Příbram and I knew — no offence — that even if we played at just 60 percent, we would still win 3-0. That's how confident we were. We had more trouble worrying about our opponent. I knew the player against me would need probably two or three touches with the ball to get it right. That would give me time to take it from him.
If I were to play like this in the Premier League, they would do the same we did with Slavia in the Czech league.
If you want to succeed in sports, you must make your opponent nervous. During the first few weeks in England, no one knew my name. That's why my opponents felt like they could do whatever they wanted around me. But I didn't want to allow that.
And there is only one way to face them: Make them nervous.
Do you want to zigzag in front of me? Sure, go ahead. Just know it's going to hurt.
Are you trying to be cheeky? Alright, come here.
Remember who I am. Vladimír Coufal is my name. And I wear number 5.
A million Czech crowns, my first payoff clause.
I had it in my contract with Opava as a player of the second league. The club supposedly offered my agent to remove it. He would get a cut if I never found out. He didn't screw me over. His dad told him: He plays well, get him higher.
"Yo, Hřebík is going to call you in 20 minutes, have your phone ready."
Who is Hřebík? I was in Hlučín, playing with the ball on a pitch. What the hell is he talking about? What is going on? I didn't really care actually.
"Hello, this is Jaroslav Hřebík, AC Sparta Praha."
Oh my god…
Fun's over.
He offered me a tryout in Sparta. Danek Černaj had behind my back burnt a DVD with my highlights and got it through late Pavel Srniček to Sparta's office.
My hand began to shake.
"Tryout in Sparta? Alright, I'll be there."
To be honest, coming from a village, I was not ready for Sparta. My knee was aching, but I don't want to use that as an excuse. My game was not good enough but thank God because Liberec has noticed Sparta's attention.
Suddenly, my name was being mentioned behind the scenes.
"Hey, if you don't succeed in Sparta, come to us," Jaroslav Šilhavý told me. He called me just a few days after Hřebík. Sparta had signed a famous addition from Real Madrid, Pablo Gil, and I didn't want to end up in their B-team, so I arrived in Liberec a week later.
I'd become a league player. I would almost say by accident.
It was a Premier League contract. How could I be disappointed?
I didn't care about money until the agent had put the West Ham contract in front of me. Money was the last thing I cared about in the rush. I held a pen in my fingers and just one signature was between me and my dream transfer.
It was strange: The amount was nice, but I didn't make much less in Slavia Praha with bonuses included. I was a bit puzzled, but I didn't hesitate anyway. I signed the papers without a word.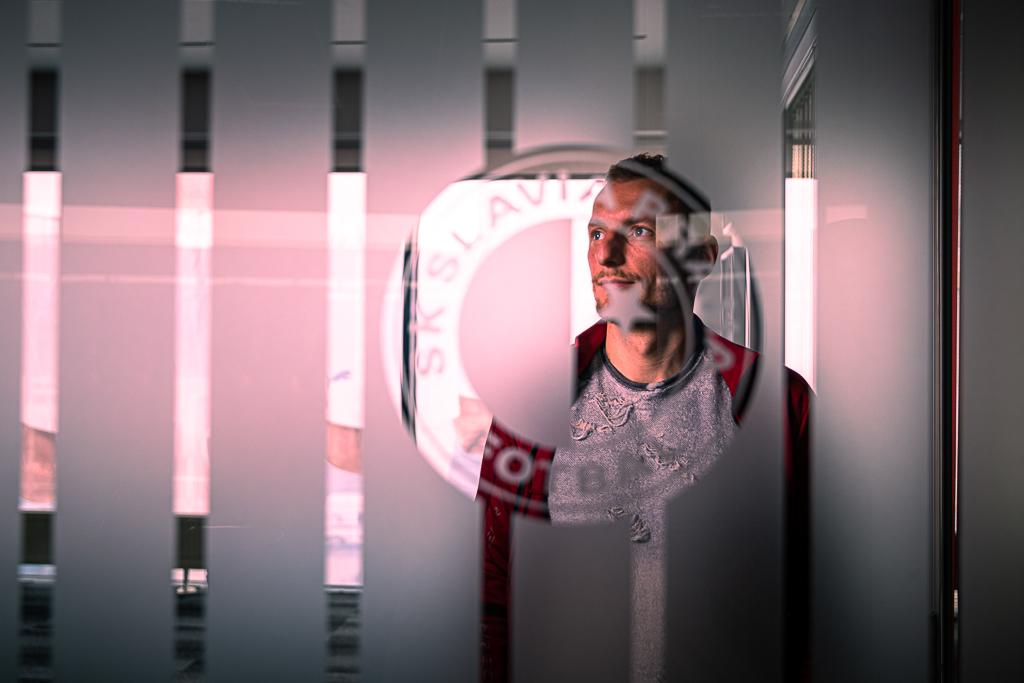 I began negotiating a better contract this year during the summer. With fans behind my back and a position as one of the team's leaders, I presented a sure thing to the club's owner. I didn't give him one chance to doubt my requests.
Firstly, even the subs at West Ham have been paid twice as much as me until now. Secondly, the stats were in my favour. No other defender had more assists in the previous season, no other defender had prepared as many goal chances as I did. Third and most importantly, they promised me we would get together and talk about new conditions if I deserved it.
I like keeping promises.
Up until now, I've been telling you I'm not in England for money, but I'd be lying to myself if I said I don't look at my salary. I just don't care about money right now; I will deal with it after my career. My time in England to prove something is limited. The height of my salary is just a reward for how I play and a proof of my position in the dressing room.
That's why my agents were talking about me leaving before I signed the improved contract.
It is nice to know that the West Ham community has my back. I feel here in this club — even looking at the new contract — incredibly strong. I like this football culture, this whole religion. I like the Premier League as a factory for the best football and big money. I like this lifestyle and I will do whatever I can to stay part of all of this for as long as possible.
I can imagine returning to Slavia one day. It would be nice to end my career there. But I don't make promises. I want to stay in West Ham for as long as I can. I'll be hungry, not satisfied.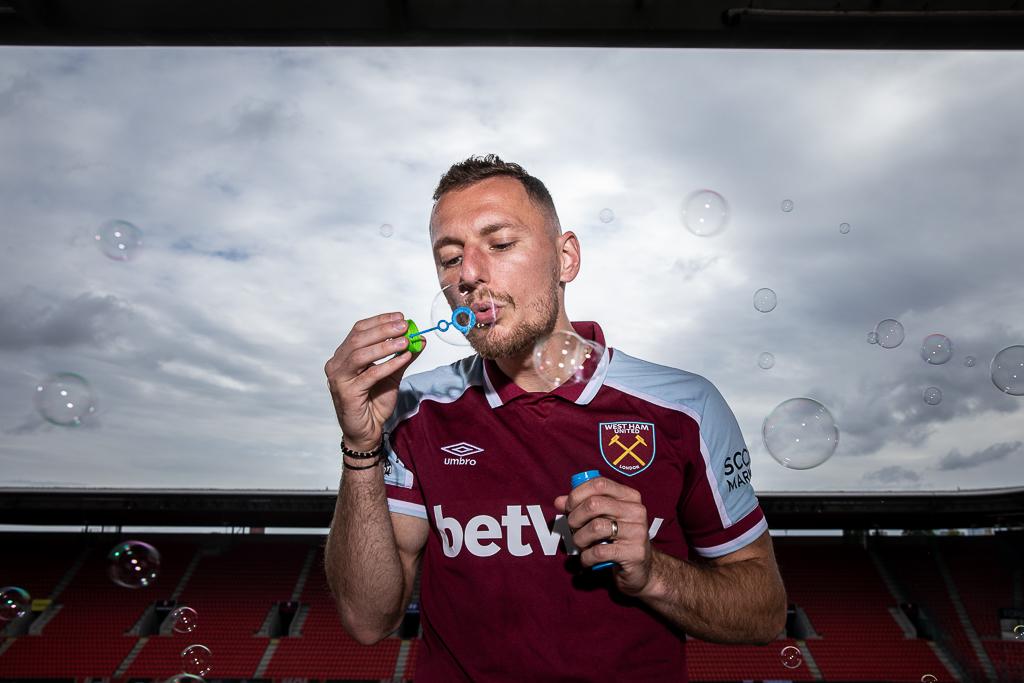 That's why I would like to return once again to the years of my biggest disputes with Baník. Back to the months during which I envied my teammates' new cleats and first contracts. The fact I had nothing back then has made me into the man I am today. A footballer who didn't give up and learned how to fight for his place. To get further than others, who maybe had it easier in the beginning. I had nothing handed to me, I had to work hard.
I knew so many talented players. Of course, I know today how that can end. Give a 15-year-old boy five thousand Czech crowns and he's going to think he is the king of the world. First, he goes partying, then to a casino, then he goes to make some bets. Most of these guys were satisfied and burned out football-wise. Many of them didn't end very well.
I could have ended up like them, satisfied, I just didn't get the opportunity.
I could have been satisfied in Liberec with my 80 thousand Czech crowns a month, but I didn't know how anymore. I could've been satisfied in Slavia when I was making five times more. I could have bought a nice car and gotten a mortgage for a nice house. I could have lived a satisfied, yet simple life.
But that wouldn't get me to where I am today.
Self-confidence. A character trait I think very highly of. I want you to know I have plenty of it. I want my story to radiate this trait. I know I can help others thanks to it. I want my self-confidence to help West Ham and our national team.
Who else should act like this?
I play hard games every week. I compare myself to the best every week. I'm not just an ordinary player, so I cannot act like one. I can't say I'm just some extra player knowing many fans and younger players look up to me.
Standing proudly during our national hymn with the whole republic watching, I can't have excuses. I am a player of West Ham, a leader of the national team, one around whom the nomination is built.
I want to be here for everyone. For my teammates and for our fans. I know I'll be under pressure for saying this. But the higher the pressure, the more I enjoy it. I want to be a leader, that's why I'm telling you all this.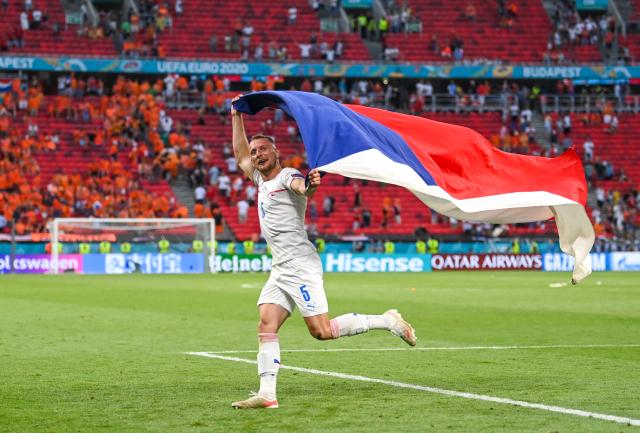 I realized this playing against Tottenham. Sixteen minutes were left on the clock, I was holding my head, praying for it to be over.
"Holy shit, we are about to get like seven goals here, that's gonna be terrible."
Our coach told us before the match that Son and Kane are dangerous. And I was afraid of them – plus, these two scored three goals in just the first 15 minutes. I was thinking maybe the coach would get me off the field, even though the goals were not my mistake. It would be the coaches' right, nonetheless.
Seventy minutes in and we were still losing 3-0. I begged the time to be over. I played so well that I could go on for another two halftimes. I was everywhere on my side of the field, knowing our opponents had no idea how to get through me.
"No. I'm not just an extra here," I thought. "I'm supposed to be leading here."
"I'm not the one who just wants to get here. I rightfully belong here."
Son had nothing in the rest of the game and I realized what self-confidence can do; how easy football can be because of it.
In the end, we tied 3-3. During the last 12 minutes of the game, we scored three goals and created a new Premier League record. The West Ham community finally knew I belonged in the core 11 of their team. I'm on the national team now to prove my words and position. I have a responsibility to you all. And I do not intend on hiding.
Coach Jindra Trpišovský taught me probably the most important lesson of my career: No matter what, play. Even if you should screw up. I follow his advice, while the new coach Moyes sometimes trembles while watching me.
He wants us in West Ham to play with minimal risk. But I don't know how anymore. I want to play football for the fans. I want them to say: Holy shit, he did well. I want to have fun watching us.
Sure, as a defender I have many options. I can go for a slide tackle, I can just kick the ball somewhere far, and people would probably applaud me still. But I don't want to play like this. I'd much rather mess something up than not deal with a situation in a football way. I want my opponents to know this about me.
I've learned to play on the edge. I think that's why fans like me that much and opponents appreciate it. No one is trying to play me for a fool. They respect me. Everybody in England knows who I am, how I play. I may be in a faster league, playing faster football, however, I get more space than I ever did in Czechia. There, I just waited from which side someone would try to slide tackle me.
I enjoy it. I enjoy these details.
I was happy as a little boy when Jürgen Klopp told me during a game in Liverpool near the sideline that he likes me.
"Thank you, boss," I answered without hesitation, somewhat silly maybe.
I smiled when I could fist bump José Mourinho as a sign of respect after the game. I liked it when after the final whistle, Pogba came to wish me good luck in the next game.
To me, this was proof of their respect.
When we defeated England at Slavia's stadium two years ago, no one knew me. I was waiting for Henderson's kit down in the dressing room for 50 minutes. When I asked Grealish for a kit during this year's EURO, he went for it straight away.
We talk with Shaw before the game even today. Wish good luck to each other, talk about our national teams. He tells me their conditions; I tell him ours. Then we both wonder for a while.
When he kicks me during the game, he comes back to ask if I'm good.
Even this is the Premier League.
It all hit me. I realized just now how incredible this all is.
I was lying on my bed in the hotel room before our game against Manchester United and I began to cry. There were still three more hours to the game, and I remembered the journey that brought me here. I was getting soft.
Playing in the Premier League really is something!
Once again, I'll go to play, on the pitch in front of a sold-out stadium, again fighting to the hilt. Behind my back, there will be 60,000 people who will be there not for Manchester United or Cristiano Ronaldo.
They will be there to watch their club. To watch West Ham United. They will be there to applaud any of my good actions. To support me when I mess up. They will be there not to insult me.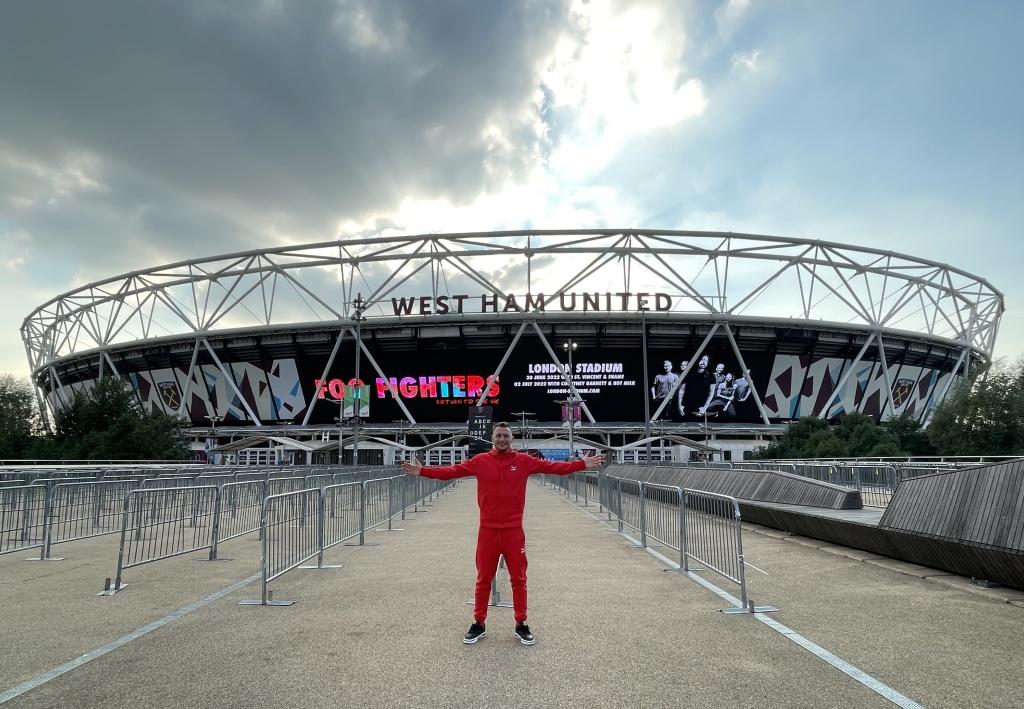 This is the dream. The dream I live. The bubble that I watch when it rises high into the skies. In the shiny setting which my dad will see live for the first time in my life.
I know he will be proud of me.
And he knows I will do everything I can to give him a reason to be.
We both know that just this isn't enough. That we will want more the next day.
We must be hungry in our lives. Never satisfied.
Jana Mensatorová, ČTK/PA/Mike Egerton, ČTK/DPA/Robert Michael, ČTK/AP/Steve Luciano, SL a ČTK/PA/Andrew Yates