Kid from Prague
Tomáš Satoranský
basketball

Argentina versus Czechia is a thrilling game until the very end. The last few seconds are counting down on the clock, the stadium is full of screaming fans and you can feel the tension.
We are down by two points.
Last play, last pass, time for one last shot. The basketball swings to the three-point line and into the hands of Tomáš Satoranský. The commentator shouts: "Now. Saty, now! Go for it!"
At that moment, my hands swing over my head in a motion that I had practiced a million times. The ball leaves my hands and finds its way through the air to the rim.
0: 00: 01… 0:00:00.
The ball taps the rim lightly, the net stays almost motionless. At the sound of a siren announcing the end of the game, the balloon passes through the hoop, a perfect three-point shot. Here we go! People are going crazy and I am astonished because I just decided this amazing game.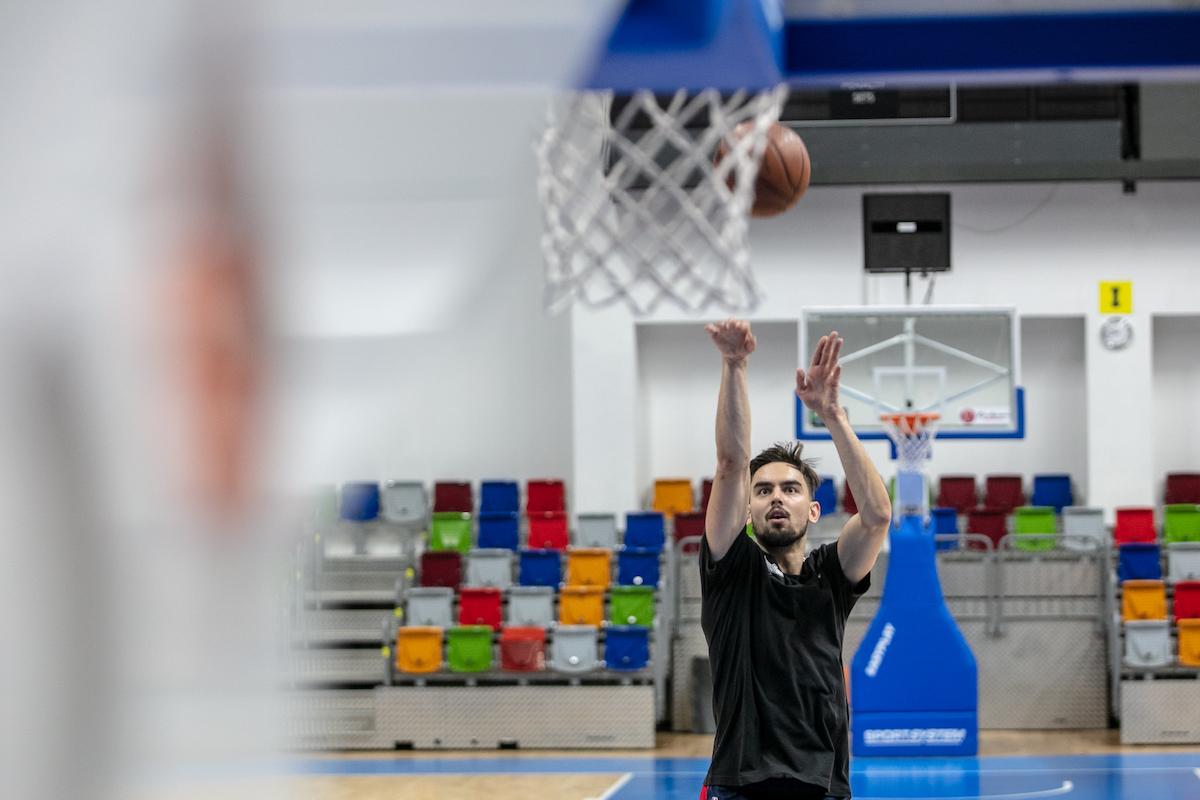 You have never heard of this moment. It only happened in my head.
Instead of celebrations, I chased a bouncing ball on the asphalt under a schoolyard basket in Prague Vinohrady, in Flora, not far from our house. Another attempt follows right away. Another crucial play. Another key moment where I would be the star character.
This time, would it be our national team against Russia? Or Spain? Or somewhere in the NBA, playing in the finals for the Lakers?
I always came up with something. I could play with anyone and against anyone. I would create a script so that all of the important moments and decisive shots were taken by me. I was the commentator, and all of my teammates, opponents and the scenery were always carefully crafted in my mind, even though I was there alone. Just like many times before.
Watching me from a distance, you would have only seen a young, tall boy pounding the ball on the ground and shooting at the basket again and again from all possible positions. From under the basket, from a distance, two steps shot, bank shot. As sound as my height allowed, I also tried dunking.
As a child, I spent a lot of time in this place. Sometimes, I met here with friends from the neighborhood, also basketball players, and we shot together or played against each other, but most of the time I was here alone after school or after training. There was nothing else that I enjoyed so much. We also played football or volleyball, and of course I had a hockey stick at home, but anytime I could, I pulled out a basketball.
At the end of the 1990s, there were not many places in Prague where we could go to throw or play basketball. Our campus in the middle of the apartment buildings was definitely a gift to me. In addition, I had my own basket attached to the barn at my grandmother's place in Davle. I beat it up.
My grandmother came up with various exercises to improve my skills. We made it into an alphabet soI could remember them. I had to dribble with the ball and perform certain tasks before I could shoot.
Basketball has been a natural part of my life since I was a child. I was probably born with a talent and hyperactivity and team sports were always an outlet for me. Although the whole family played volleyball, as soon as I started elementary school, my grandfather discovered that basketball was offered at school, and that it would be just the thing for me. So, I agreed.
From the very beginning, they let me play with the older kids because I simply did well with the ball. As soon as I tried to throw a ball in a small basket in an inflatable hall in Vinohrady, where it was impossible to breathe, I knew this was my sport. The more I grew and learned the basics of basketball, the more intensely I felt the passion. I just really liked the fact that I played a sport not everyone could play. Not everyone could dribble and shoot while moving toward the basket without training. Kicking the ball in football is not so difficult.
Or floorball… How I hated floorball during PE classes!
Floorball players don't get me wrong, but it seemed to me that running and slapping a balloon or hitting an opponent's hockey stick was so easy that it made me angry. While playing basketball, it was immediately recognizable that only a few people could control the ball like I did.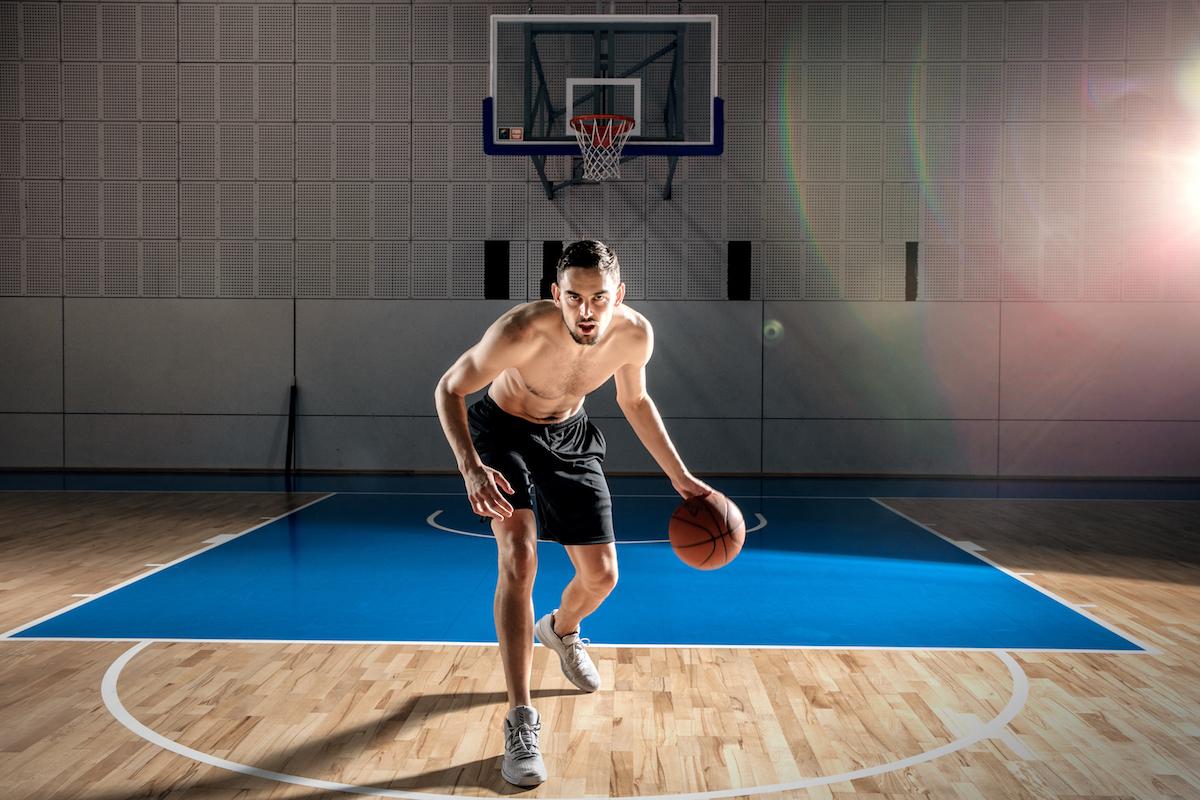 My childhood room looked exactly as you would imagine. I had posters of basketball players everywhere, especially those from the NBA. I got a huge framed poster of Kevin Garnett. I also had a dunking Dwight Howard on the wall and of course, Michael Jordan. Everyone looked up to him; I was no exception. Michael was a world sports icon. He was known to people who had never heard of the NBA, and I loved him even more, thanks to Space Jam. If you grew up at the same time as me, I don't have to tell you anything more. That movie with animated Looney Tunes characters, led by Bugs Bunny and Michael, was brilliant. It promoted the NBA wonderfully.
I also saw the invincible American dream team at the Sydney 2000 Olympics. I knew right away that one day, I wanted to play such basketball.
Despite that, I didn't watch the NBA so often. There was no opportunity. Possibly, they were broadcasting some games during nights on the TV channel Galaxy Sport, but as a schoolboy I couldn't watch them. The only chance was on the weekends, when afternoon games were played in the USA, which meant that the beginning of the game in our time zone was, for example, at nine o'clock in the evening.
The games were commentated by Petr Janouch, a former basketball player, who sometimes talked about music and actors in addition to the game. I always enjoyed listening to his observations. On the weekend they also broadcasted NBA Action, a TV show about basketball events of the last week. I was always amazed by the skill when they showed the top 10 plays of the week.
I never missed a game when I was able to watch. As the game started, I turned on the big TV in the living room and waited for my parents' reaction. They often wanted to watch something else. That's why they put an old, unused TV in the kitchen. Dad figured how to connect the cables from the antenna and placed the television on the refrigerator. It was the only free space. I turned it on just because of the NBA. We didn't even have a chair in the kitchen, so I watched most of the games standing. Sometimes, I at least emptied the dishwasher, which was one of my chores, but I didn't mind. There are long timeouts in the NBA. Long enough for a few plates and cups.
Honestly, at that time I didn't even follow Jirka Welsch, who was the only Czech player in the NBA. There was no way to watch him. Maybe when he was about to leave Milwaukee, I heard a little about him. We didn't have the internet at home for a long time, but as soon as my parents paid for the internet connections, basketball surrounded me 24 hours a day, seven days a week. No exaggeration. Every day I woke up, turned on the computer, the classic desktop PC, and as soon as Windows started, I clicked on the browser icon. I typed the NBA web address to check the highlights from last night, look at the stats and find out how Kobe Bryant and the Lakers played. However, I watched the spinning wheel more than basketball action, often not even getting the highlights loaded before I had to go to school. Everything was terribly slow, but I was grateful for the few moments where I could see all the amazing plays. At school, I told my friends what had just happened in the NBA.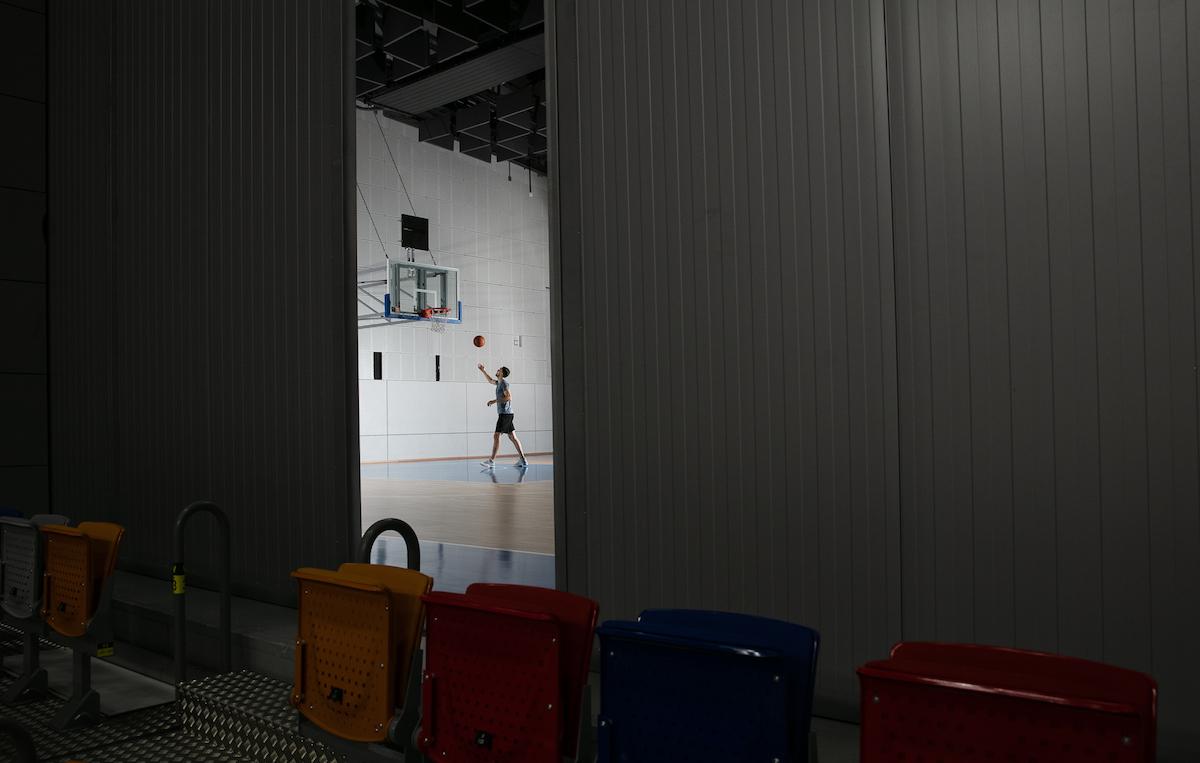 I kept thinking about basketball. When I wasn't training or throwing the ball by myself, I searched the internet for the top plays of my favorite players, first to watch them in amazement, later to learn from them and try them myself.
I don't know how my grandfather came up with the idea, but he recorded a 2004 All-Star Game played in Los Angeles on a videotape. All the best players of their time on one court. I watched this tape every time I visited. Have I seen the tape 20 times? Twenty-five times? I rewound it again and again, and I often called my grandfather to see some amazing plays. I remember Shaquille O'Neal, who dominated other stars at the time. He was huge! He could block shots, and I loved it. It was unbelievable that there were such excellent basketball players who could play like that.
It was my grandfather from my mother's side, who first took me to play basketball. He is still my biggest fan. In return, I keep him up to date. I taught him how to use the NBA application on his mobile phone, where he can search and find the most detailed information and follow game summaries. He likes to do it, because one of the guys from Flora is a part of that amazing world. His grandson.
"Don't bother us with that basketball anymore!"
Even the friends that I played with as a child were sometimes annoyed. I could talk about basketball all the time, analyze everything five, six hours at a time. I'm not exaggerating. Nowadays, I don't bother my wife so much, but when I meet someone who understands my passion, we can talk for hours.
Also, a story from my first game for the national team, confirms my devotion to the game. At the age of 16, and as the youngest player in history to represent our country, I was changing at the O2 Arena in London before the game with England and I had my head somewhere in the clouds. Totally excited, I felt like I was in a dream. In my first game for the national team, I was about to compete against NBA players in front of 12,000 spectators in the stands. I expected the experience of my life.
When I heard that I would substitute and play, I almost tore my warm-up off. At that moment, the people roared and began to shout. "Oh wow! Have they heard of me already?" I asked myself.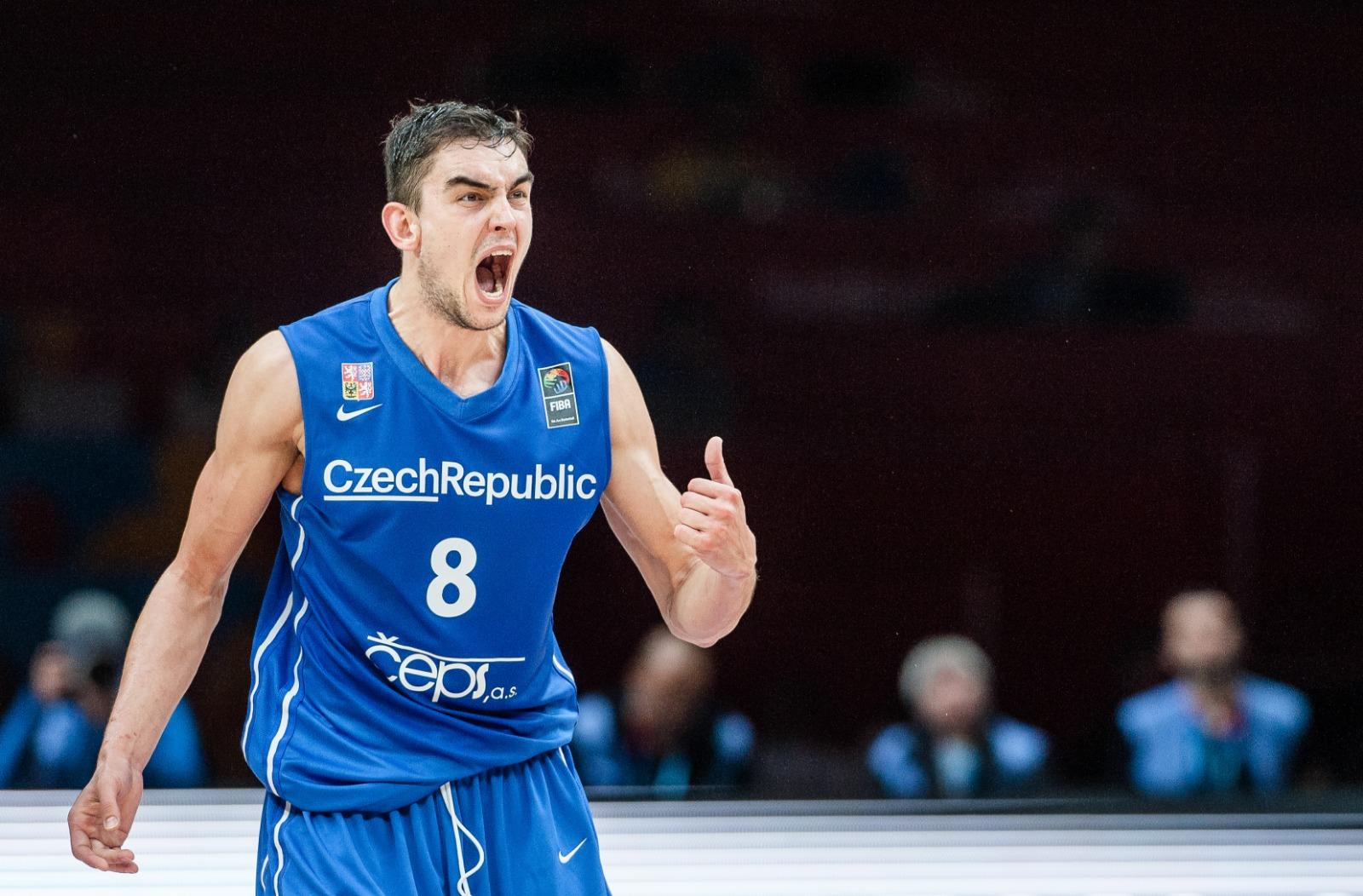 I played for a while before Loul Deng, a Chicago Bulls player, turned to me in one situation and said amusedly, "You're wearing the jersey inside out, man."
I looked down at my stomach. Dude! I put on the jersey inside out. Name and number in the front.
For approximately two minutes, when I was still on the court, I really didn't want to have a ball in my hands. I would have rather evaporated. The blush was developing into a burning flame.
Teammates who saw what I did in the locker room did not say a thing. They made incredible fun of me afterward and I was not surprised. To this day, we still laugh about it. If this would happen today, when every game is online, it would be the most watched video on YouTube.
Nevertheless, at that time, I got over it pretty quickly and scored eight points during my first national team competition.
I used to play against older and stronger guys from an early age. From the years I spent in the U Krbu gym, located close to Želivský, to the years at Folimanka playing for USK junior team, I always played with kids two or three years older, and I was still able to thrive. I felt like I was ahead of the others. At the age of 15, I was already playing in the top league, but I took it only as the next step in my career. We had an American coach with a slightly different mentality than was common in the Czech Republic. He let me play a solid portion of minutes from the very beginning. He didn't take me on the team just to slap himself on the shoulders for finding a young talent. He gave me a real chance and I used it.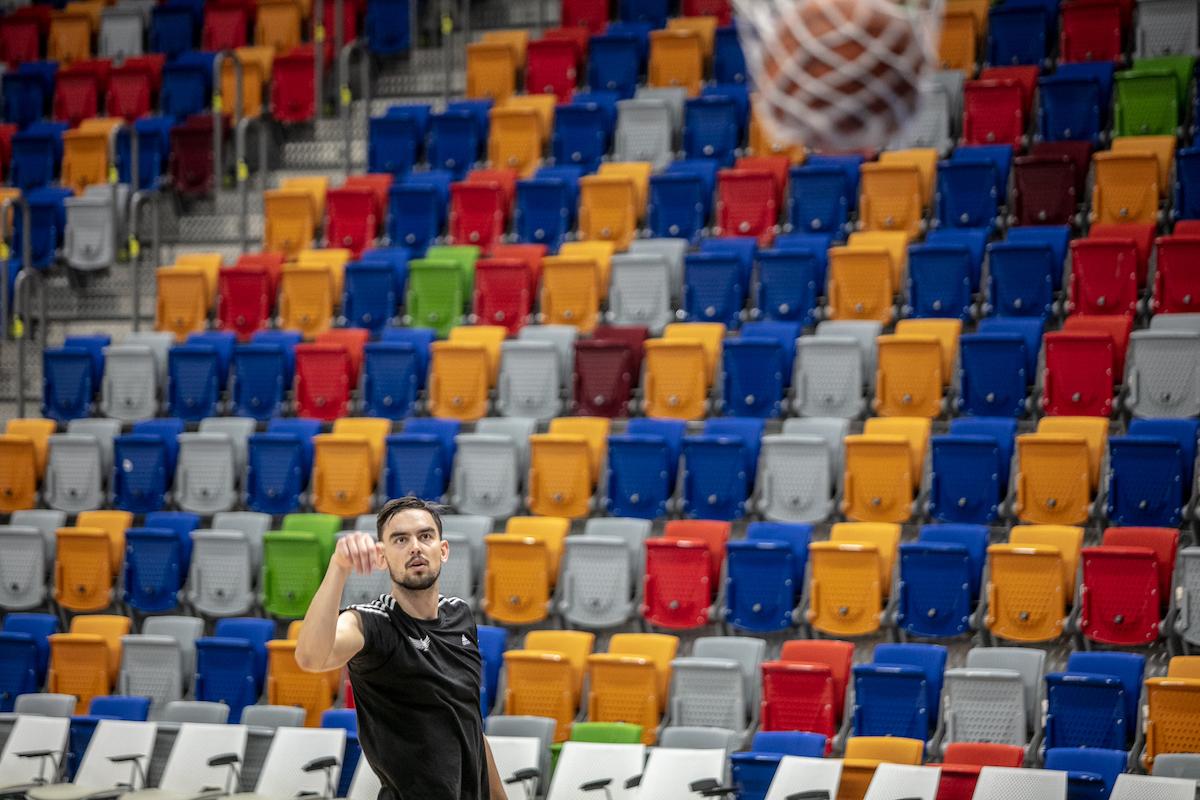 I've always played point guard. Although, with my height I am typically too big for this position, it is my own style to be part of everything and to control the game. I didn't just want to score points, I preferred a nice pass. I tried to make my teammates better, to free them up with a good pass. I excelled in efficiency statistics, which is a statistic that subtracts the sum of the negative contributions from the sum of all positive contributions. I liked that it shows how important you are to the overall team performance.
All of my coaches, from the first one to the A-team, gave me freedom and let me play my game, which was a great encouragement for my young mind. It gave me confidence. Basketball is about self-confidence as much as anything. If you believe in yourself, you make the shots you would otherwise miss even with a high level of focus.
Overall, I was lucky with my coaches. At first, they made me love basketball as a child and then they supported me in trying to prove something. They motivated me in the right way. Of course, there were also moments, especially in the early years among adults, when the older boys were physically stronger, but I surpassed them with my mentality. I was fierce. I didn't like to lose.
This is how you probably would describe many of those who succeeded in sports, but my hatred of defeats was so big that I made terrible scenes as a child. I used to get angry with my classmates at school, when we played something at the gym or even during a school break. Even those who were not interested in sports at all. Poor boys, it wasn't always easy with me. I got a few punishments in school, because from time to time a ball hit someone — the ball I kicked or threw angrily at someone.
I wanted to win at all costs. I still kick the ball from time to time, but I must be very careful. In the NBA, there are huge fines for such bad behavior.
It is generally good if you are stubborn until a certain age. It can push you forward. Gradually, however, you need to calm down a bit and try to not show so much emotion. But my character helped me to succeed among the older opponents. Thanks to my passion, I had no problem investing in everything with a lot of energy. On top of that, I became more and more aware that my abilities could lead to something greater.
I don't remember this exactly, but my USK youth coach still tells me that I told him back then that I would one day play in the NBA. It sounds funny, but he uses this as an example that it is necessary to set the highest goals. That's how it was for me. Aiming high and not being scared of what hurdles may slow me down on the way up.
At the age of 14, I made it into the U-15 boys' national team. Jelínek, Veselý and others. Some of the best in Europe in their age group. At first, I almost didn't play on the team, but two years later I won the MVP award playing for the same team at the European Championship. It was obvious that I had made great progress. Later, I played great at a basketball camp in Treviso, where all the promising players meet and where the NBA scouts meet every year. Here, I realized that my dream might be realistic. But there was more work ahead.
I cried regularly, about three times a week after training. Every time, I locked myself in the toilet so no one could see me. I couldn't understand how the other players could be so much better than me. How come I wasn't the best?
As a person who hates losing, soon after moving to Spain, I became totally frustrated. I had no idea what to do. The skills that I excelled at in the Czech Republic were not enough here. I didn't know how to process the feeling when someone was better than me, and here, I experienced it every day. Guys around me were faster, dribbled better, passed the ball better, were smarter on the court and their bodies were more muscular. I couldn't keep up.
When you excel among adults in the Czech Republic as a teenager, you think this could never happen to you. I was used to the success at home in the first division, and here I found out that I wasn't that good. In the summer right before my 18th birthday, I came to Seville and suddenly discovered a completely different basketball universe. It was the biggest shock in my basketball career.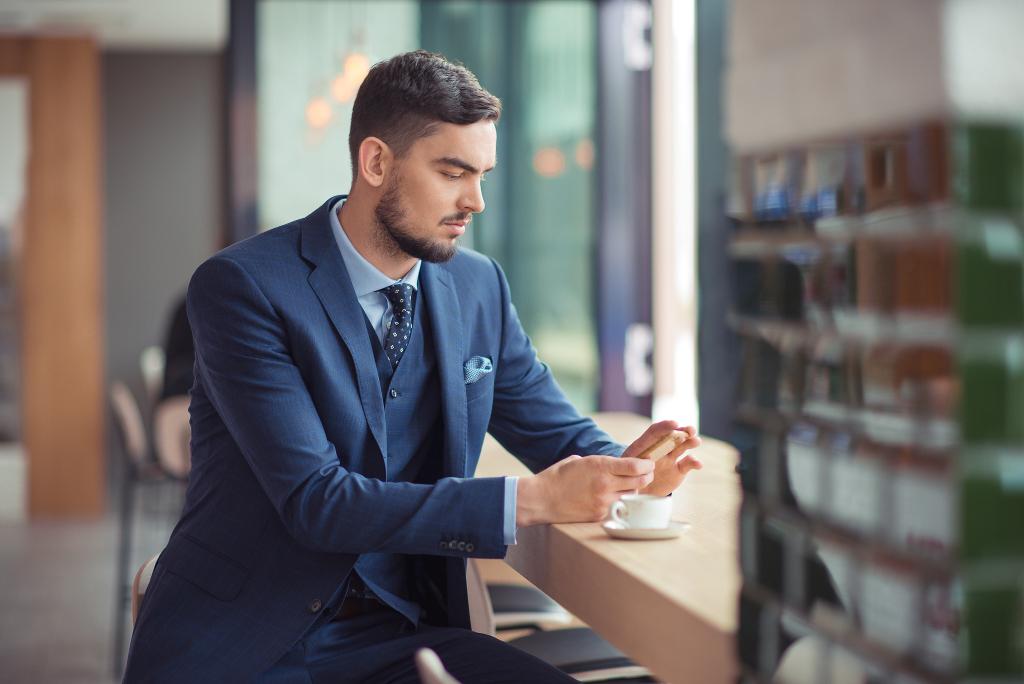 I always thought that I was training more than the others, but here, there was only one way out of my misery. Train even more.
I am not a supporter of early international careers, but in my case, at the age of 17, it was the right time to change the environment. In the Czech Republic, my potential began to diminish. I had to leave. I felt that way myself, although I didn't even know what to expect. For the first time, I went somewhere without a family. My parents had always supported me, but for a long time my basketball was just a hobby for them. My second dad, who raised me, always emphasized school. He wasn't such an athlete; he had a different perspective. But when he and my mother saw that my career was really aiming somewhere, they did whatever they could to help me. That's why they let me move to Spain.
The move included some rough scenes with my grandfather, who had a strong relationship with USK and didn't want me to leave so early. He didn't trust my agent, but he, too, eventually admitted that I transferred at the best possible moment.
The hardest part was to choose the right club. As one of the most promising players in Europe, I had received around 20 teams' invitations from all over the continent. Not only from Spain, but also from Italy and Serbia. It was crucial for us to find a place where I would have a real chance to play. Although Sevilla was not one of the top teams in the table, they were the most interested and had a great reputation for working well with youngsters.
I was flattered by the interest from Real Madrid and Barcelona, but I knew I would struggle there. At this age and with my experience, I would get stuck low on the totem pole. Agent Phillip Parun did a great job of scouting clubs in this regard. In Seville, they really treated me like someone they were raising for the future. From the beginning, I trained with adults and during my first season I started to play with them regularly. In Real Madrid or Barcelona, I would have felt very proud to belong to such an organization, but I probably wouldn't have played with the A-team in the first season or even for several years.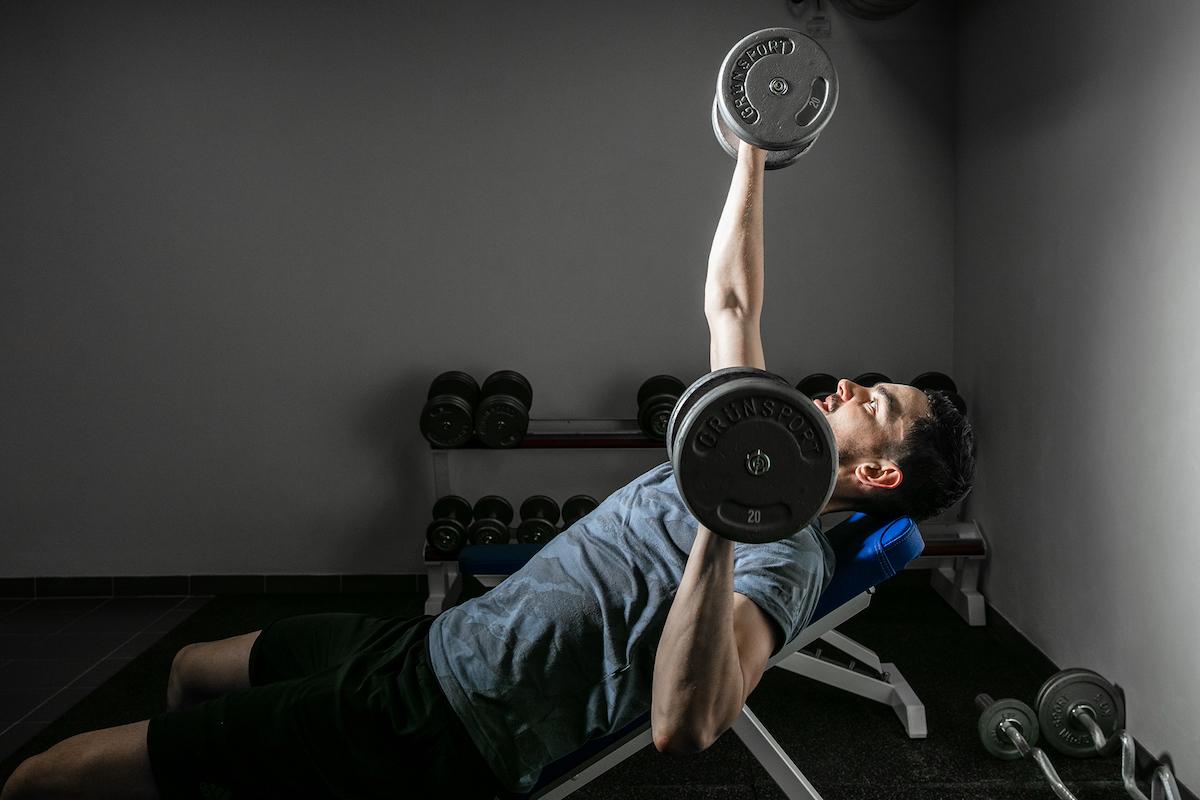 Although I was very frustrated in Seville at first, today, I see that I really chose the best option. In the five years I spent there, I grew up, and not only as a basketball player. I met wonderful and cordial people living in the south of Spain. I learned their language, because in this part of the world English doesn't help. I didn't think that I was missing something. I left my family behind, but from a practical point of view, we lived in a small apartment, and I felt that my brother was happy to have a room just for himself.
From the age of 14, my interest was in a professional career, and everything else was meaningless. Unfortunately, that also meant school, where I had an individual education plan. Otherwise, I wouldn't have enough time for basketball. I already needed the adjusted schedule in primary school. In Seville, after three training sessions a day and a Spanish course, I was happy to fall on my bed at the end of hot, sunny days. I lived in a club complex with my teammate Joan Sastre, with whom I became good friends despite the initial misunderstandings due to our mutual inability to communicate.
On weekends, we had a lot of fun. Seville is a party city. The second year, we bought an apartment together. When we weren't tired from training, we knew how to party. What I missed in previous years, I caught up with here in a rather wild way.
I also improved a lot on the basketball court thanks to the amazing coaches and especially one of the assistants who took special care of the young players. He showed me what to focus on technically and tactically. That's why, in addition to the NBA, I started to follow the Euroleague and the Spanish league, because even there I saw a lot of useful details in the game, which I could use myself. This was the level where I already belonged. I learned to perceive basketball on a different level. I became a smarter player.
After my third season in Seville, Washington drafted me. The NBA was a lot closer again.
Shortly before the draft, my agent and I were thinking about withdrawing my name because I didn't have as good a year as the previous one. But in the end, we didn't take the risk. There was a new coach coming to Seville and we didn't know how much opportunity the new one would give me. We knew there was an interest from the NBA.
So I went to the USA to visit clubs that wanted to see me.
The NBA pre-draft process works like this: You travel from city to city to show off your skills. The club will pay for your ticket and a hotel, and then you continue to their training center, where you will first do a lot of tests, whether health, IQ, or reaction speed. Then you train. They find out what you are capable of in the gym, how high you can jump, how you run. They will inspect you down to the smallest detail. Then you travel elsewhere to do the same thing. And it keeps going and going.
Teams most often make decisions based on these sessions. I felt that I did great in Washington, but I had news from my agent that Milwaukee would choose me with the 42nd pick.
We then watched the live draft broadcast with a group of friends. Most were already asleep when the agent called me at half past four in the morning to see if I was still watching.
"Clearly," I said.
"Now watch," he said.
It was the Wizards' turn. And I saw my name next to number 32.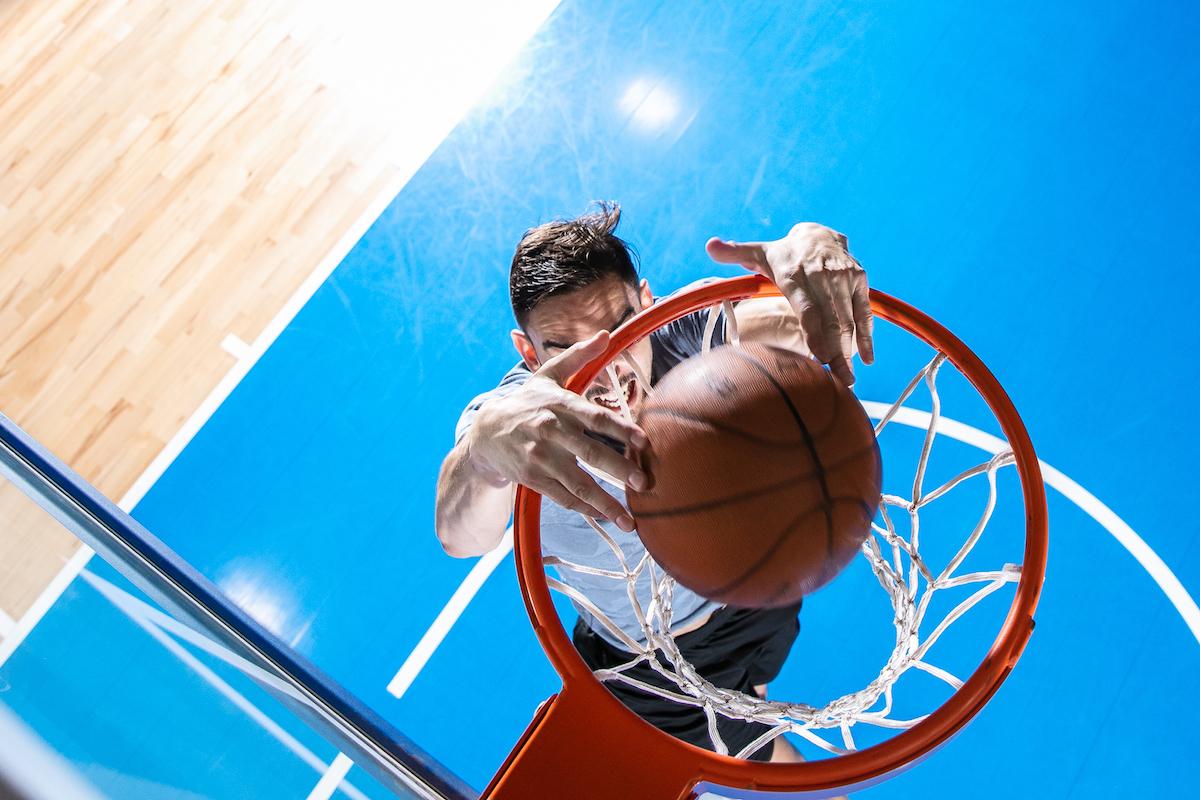 I woke up everyone around and we went to a dance club to celebrate. That night, I was carried away by the sheer joy of my friends. It was almost euphoric. There were mainly boys I grew up with and my girlfriend — now my wife. We extended the celebration until the early morning. When I woke up after two hours of sleep, I found about 50 missed calls on my cell phone.
Everyone from journalists to old friends and former teammates wanted to talk to me.
My first step toward the NBA was successfully behind me. However, my career progressed differently, and I spent another four years in Spain. It was just my choice. I always made decisions after every season and always did what I thought was right for me. This helped my development the most.
First I added another amazing year in Seville, then I went to Barcelona despite Washington's interest. I felt I needed an intermediate step before the NBA. It was a similar situation to when I was leaving the Czech Republic and I didn't want to go to a big club right away. I became a better player in Seville and it was still important to find out what it was like to play under a lot of pressure and try the Euroleague, the best competition in Europe. I was really looking forward to it and only a few Czechs had played in it before me.
For the USA, this didn't matter. They didn't respect the leagues in Europe at all, but for me personally, this step was very important. I knew I still had a lot to learn to prepare for the NBA. I knew the time to go to Washington would come, but there was no hurry. At the time, I didn't feel like I would be part of the starting lineup right away. I didn't feel ready.
It seemed that all my decisions made sense. Today, when I look back, all decisions look like a well-thought strategy, but I just always listened to my own intuition. I did what I thought was best for my development in the given situation. I did not follow my reason or ego; I did not put pros and cons on a piece of paper to analyze them carefully. I listened to my heart.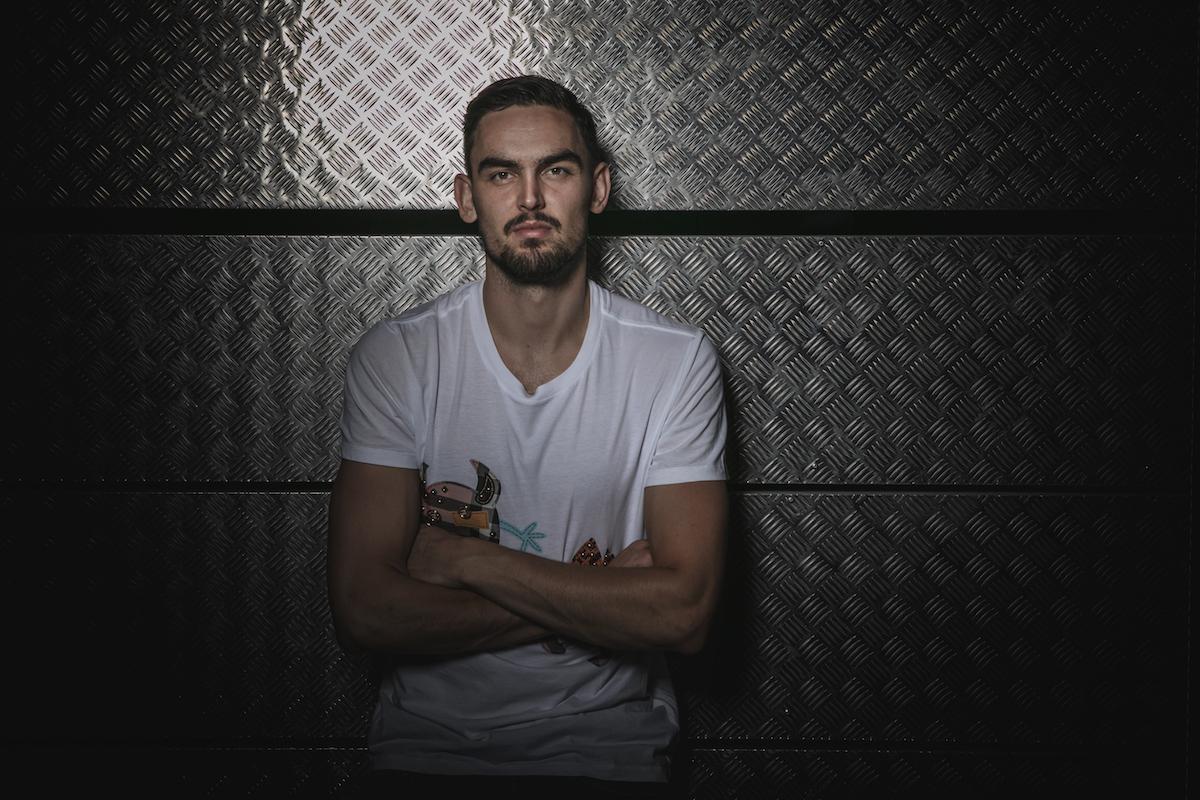 Just as I wanted to go to Seville, I also wanted to go to Barcelona. I was aware of the risks, but that was part of the plan. Those who are afraid to take risks will not survive in professional sports. And once you decide something, you should never wonder if it was the right decision.
I had a big goal in front of me and I placed gradual obstacles in the path. I put myself in difficult situations and wanted to handle them as best I could. I wanted to be the best in the Czech Republic. The best in Seville. The best in Barcelona.
I was really looking forward to playing in Barcelona, but even there it wasn't easy at first. Even though I was already one of the best players of the Spanish league. Again, I moved to another basketball level, I was surrounded by stars and I had to gain their respect in the first place. The statistics from Seville were a big help, they took me seriously, but most importantly, I had to show what I could do on the big stage by their side.
Two years later, I went to Washington as a Barcelona key player.
The Americans describe such a condition as " lost it." He lost it. He lost control of himself.
I really lost it in Indiana.
For a long time, I had to cope with a great deal of anger. Although it is not my strength, I tried not to show how angry I was about not playing. During many games that I spent on the bench, I often wanted to quit and return to Europe where I felt like someone and where I played regularly.
For a long, long time I didn't show any signs of anger.
The worst feeling isn't when you're not playing. The worst feeling is when, after endless sitting on the bench, they send you to the court for the last few minutes of a decided match at a time when no one is playing seriously anymore, and you have nothing to influence. I absolutely hated that. I'd rather not play that day at all.
And that's exactly what happened in a game in Indiana.
Without proper warm-up, frozen, I went in to play. My first shot was an air ball and the fans laughed at me. That's when I lost it. I couldn't hold it anymore. I was swearing at everyone around me. I cursed at spectators, teammates, opponents… at everyone. I used "fucking" about fifty times in those few seconds and added few Czech swear words. The frustration I was hiding for a few months was out and I couldn't control it. I told everyone what I thought of them.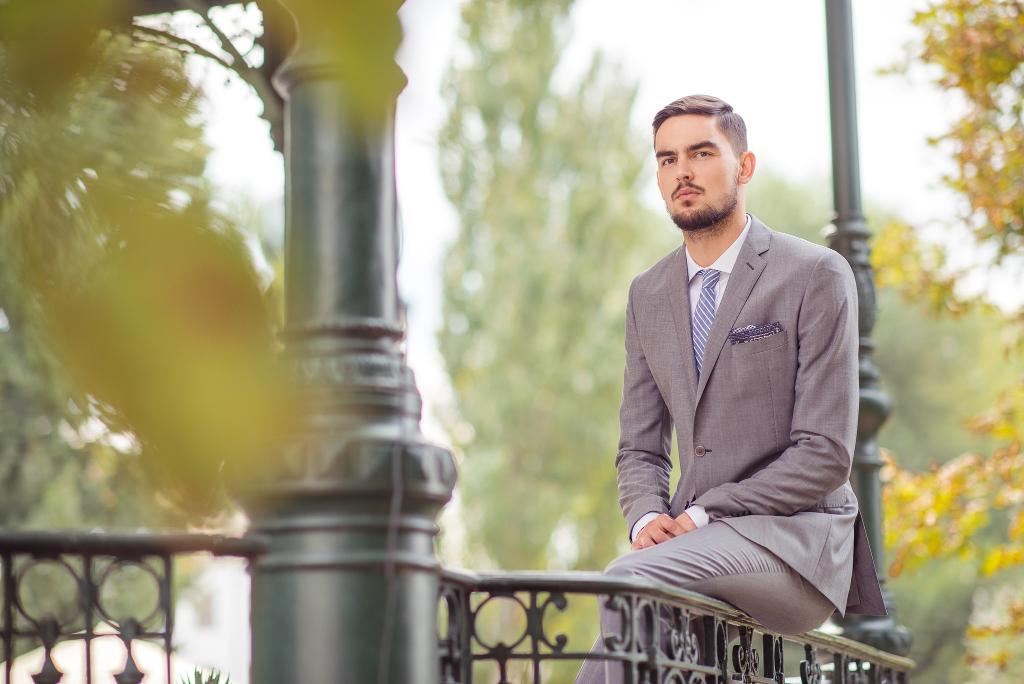 To this day, the boys in the locker room still laugh about it. But it helped me. You cannot remain in constant tension. I was incredibly annoyed by the fact that I spent the year watching the game, instead of playing it. I was losing a year of basketball when I was on top of my game. I didn't go to the NBA so I could brag that I was there. I went there to be an important member of a team; to show on the court what kind of player I was. Instead, I worked hard like a fool without being rewarded for my efforts. I put everything into training, only to sit on a bench.
It bothered me. It pissed me off. My wife suffered from my bad moods the most. I didn't want to behave badly, but in my mood at the time, I often couldn't help it. I admire her for still supporting me. Thanks to her, when I was at my worst, I finally realized that these trials would give me something in return. I would become more resilient, so I tried to look for the positives.
Of course, I missed the feeling of being important. Not the applause, not the admiration. I lacked the feeling that I was important to the team. It hurt even more when I saw during practice that if I could play, I could be beneficial. It was a feeling of helplessness. Total helplessness.
The less you play, the more you doubt yourself. You lose self-confidence. You have too much time to think. And if you think too much, you are more likely to spoil a specific situation on the court. Even if you are free to make a shot, you wonder if you really should take it. Then you will surely miss it.
It's not noticeable, but because the NBA is often played in arenas where it alternates with ice hockey, it's also very cold from the ice beneath the basketball floor. Therefore, when you are not playing, you are literally freezing. And then when you jump in frozen, you know you have to use the opportunity, you can't afford to make mistakes. You have five minutes to shine and you can't afford to hesitate. I play my best when I am relaxed, without unnecessary stress, but it is impossible under such circumstances. The only thing that calmed me down before stepping on the court was the notion that it couldn't be much worse. 'Just try. If it doesn't work, next time, you'll be sitting on the bench again anyway.'
I analyzed my game, carefully looking for ways to improve, but when I was at my worst, I also watched my Barcelona games on YouTube, just to see moments when I was successful and remind myself what I was capable of; to boost my self-confidence that I was slowly losing. I looked for game highlights when I was playing and scoring a lot of points.
Another boost was an article from the Washington newspaper. Fans started to use hashtag #freeSato on social networks based on an article from the Washington Post. The author wrote that I deserved to be "released" from prison on the bench. The fans started to like me because of that. It was up to me just to endure: Keep working hard and wait for my chance that sooner or later must come.
And it came.
During my second season, John Wall, the league superstar who plays the same position as me, got injured. Suddenly, I was given much longer minutes in the game, and despite all the moments when I felt useless, I showed that I was ready.
I learned to be more confident. More selfish.
In Europe, we do not view teammates as competitors. We help each other to win. In the NBA, it's sometimes a little different. The competitiveness is also within the team. I will probably never be able to take this seriously. Yes, I want to be better and better, I want to play as much as possible, but I still respect my teammates during practice. Sometimes, I hear complaints that I look more for opportunities to free up someone else, rather than trying to score myself.
This might be true, and I'm learning to think the American way. At the same time, I believe that it is important to be myself. The fact that I'm not like everyone else gives the team something special, something extra.
But the coach tells me to think of myself as a great shooter. I don't feel like it, but according to him I won't advance otherwise. Until I start considering myself as someone who can score from any position, I will not become a better player. He is right. I use his advice when I speak to children during my summer camps. They must imagine themselves to be better than they are. This will help them improve. I enjoy the company of young basketball talents, and even though it's always hard during summer training, I try to pass on my experience to the next generation. Furthermore, from my position in Czech basketball, I can significantly influence future generations.
After all, I am the only Czech in the NBA. Even my friends, when I was angry with the whole world, sent me screenshots from Playstation, showing how they just scored thirty-five points with my character. My second year in the NBA was finally similar to the virtual version.
Such funny messages helped me to realize what I had achieved. I was part of the best league in the world. I made it here and I had to deal with whatever it meant. Every other day when I entered the arena, I realized what amazing basketball players played here before me. Right in the first preseason game, for example, after replacing an injured teammate, I was defending LeBron James.
I tried to control my emotions, but wow… Wow! I'm playing one-on-one against LeBron!
I scored a basket on the next play.
Even then, I realized that I couldn't show how amazed I was at meeting the stars. If you show them a hint of exaggerated respect, they will roll over you. They are also only humans.
Only I knew that I was a boy from Flora. I made it to the NBA from Folimanka. From the school playground. From my grandmother's backyard. Only I knew that I no longer had to imagine big games in my head. I played them every week.
When I set a new Czech NBA record of 25 points against Chicago, I felt I had won the match. When others didn't play well, I stepped up. In the euphoria, I was shooting in situations I wouldn't normally shoot. Everything was going well until one of my opponents hit me so hard that I left the court really shaken.
This match was probably not watched by any Czech boy standing in the kitchen. But maybe he saw the game on his tablet. And I showed him not to be afraid of dreaming.
Jana Mensatorová, David Šváb, ČBF/Václav Mudra and Blažek