In detail
Tomáš Plekanec
ice hockey

Don't wait. That's the most important order I've ever received from a coach. It's simple and clear, yet so hard to understand.
Why would I chase someone on the ice when I could just wait for my moment? Coach Claude Julien gave me hell the first time I stood on the blue line and let our opponents start their offense without any resistance from me as a defenseman.
Like what the hell was I doing? I should be in there making their lives harder, checking and hitting them.
Ever since I was 18, I played in the Extraleague, the Czech Republic's highest competition, and I had regular invitations to junior national teams. So when I left for Montreal in 2002, I was very confident. I felt like I knew what hockey was about. It was taken for granted back then that Czechs were the smart ones and Canadians were the dumb ones. I thought I'd be able to play it smart and easy just like in Kladno.
I had my reasons for this. I simply trusted in my abilities and my style of game. And I thought I'd have a small advantage thanks to the classic Czech craftiness. I never thought they wouldn't let me play on the A-team. I imagined I'd show them a thing or two and they'd immediately get me to the NHL.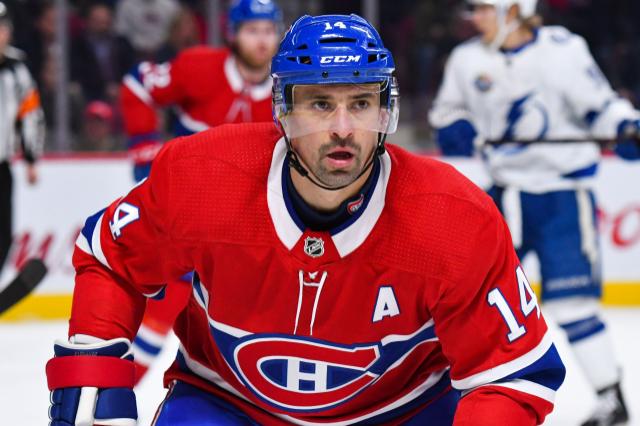 I was pretty naive.
I had like four points in the preseason, which is not bad, and I could already see myself in the Canadiens jersey. Instead, I got sent to the farm team. There, I started figuring out how the system really worked. I also learned that Montreal is a team that takes players from its farm very rarely.
Flying to Canada, I thought that once you sign a contract, you get your chance. That it's a fair fight. Two or three open spots and if you play better than anyone else, you get it. I had no idea how it really worked. For example, a certain player might not belong in the lineup, but if the management wants to trade him they keep him on the team instead of you to improve his value.
OK, they're just testing me, I thought. I'll play around 10 games, score some points, and go back up. I soon found out that it was not going to be so easy.
I began to sober up from such fantasies right after I arrived in Hamilton with my teammate Jožko Balej. We stayed at an old hotel called Ramada Inn. I'll remember the name until today. Once we were accommodated we went out for dinner and we realized that it was not going to be fun here because of the atmosphere of the city. Complaining became our bread and butter. Complaining about anything.
However, it wasn't that bad from a hockey perspective. I had 46 points, which was a pretty solid performance in the AHL before the lockout. It used to be a brutal league full of cross-checks and slashing. The experience I had from our Extraleague definitely helped. I was toughened by all the clashes with František Kučera or Pavel Šrek. I've always been a nice guy, but only off the ice. On the ice, I didn't care who these people were. I was so cocky. Too cocky. Whenever I see someone do the things I used to do, it makes me cringe. It's just too much. You can't possibly tell a player to go f*** himself. Maybe they didn't even hear me, but I know I wouldn't do it again.
But thanks to that attitude, I survived in the AHL.
The type of player I am began in youth. We had no strategy, no one told us what to do on defense, or what to do on offense. We just played the game and had fun and did the things we thought were natural.
And not only on the ice. Our generation had an advantage over today's kids because when we weren't on the ice we would grab a ball and go outside to play football, volleyball or basketball. We had no idea we were learning something, but we improved immensely in all-around movements and we knew what to do in any sport; we became naturally creative.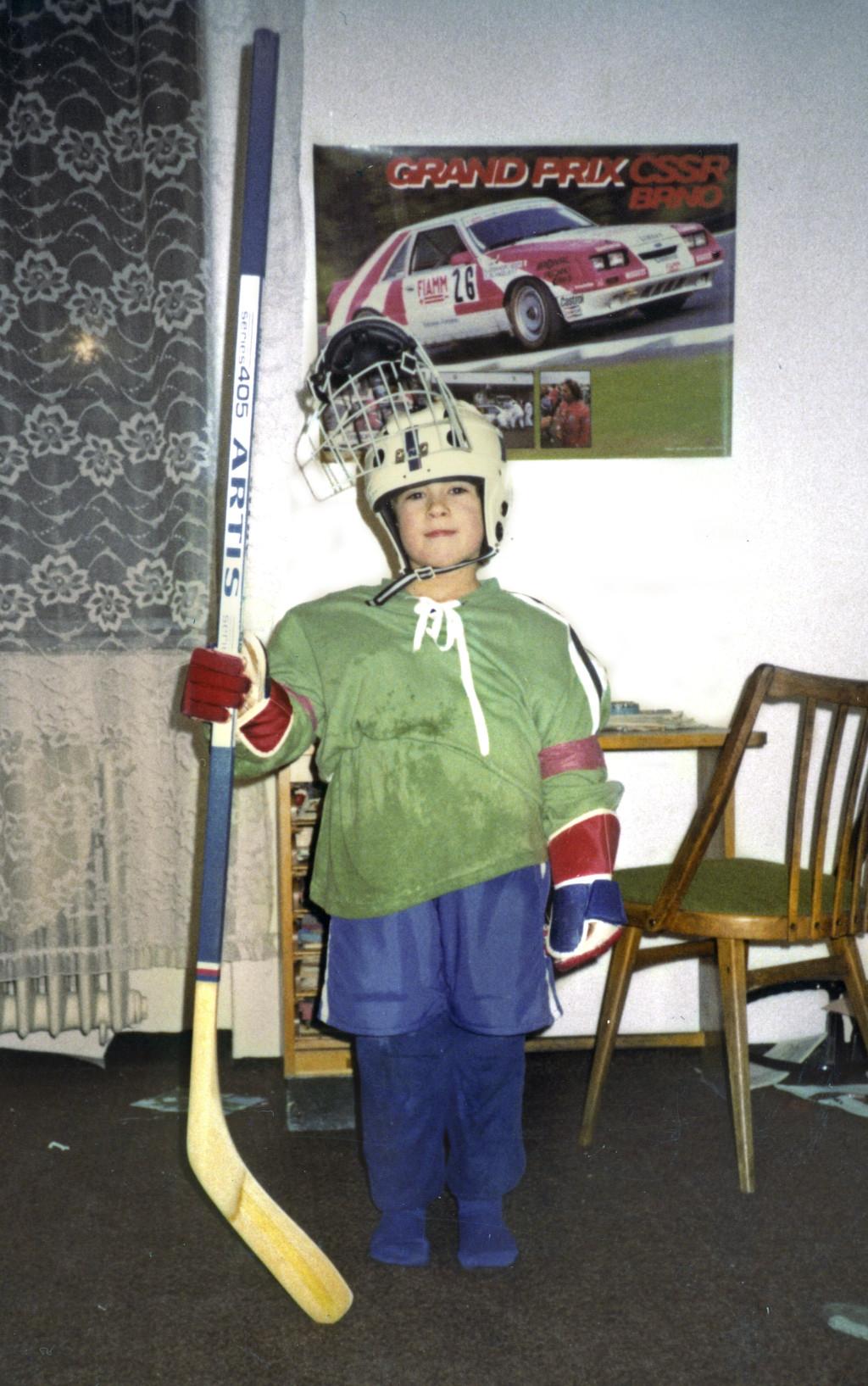 None of us had spent his day in front of the computer or in the gym. We had no specialized practices just for shooting or just for skating. Sure, today's kids are stronger and faster, but thanks to this natural development, our thinking was shaped in a different way which can only be acquired through endless hours outside.

It was until juniors when I was introduced to things like where a center should move, where the wings should go, but we still weren't forced into specific game roles. We could still do pretty much whatever we wanted to.

Of course, I was overwhelmed once I arrived in America, where they showed me why it can be advantageous to pay attention to the defensive side even as a forward, and that teams follow specific game systems. Why the hell were they forcing me to play a different style than I was used to?
They started to shape me into a two-way player, someone who could be used as a forward as well as defensively. I still had enough time to learn it. After Julien, my coach was Doug Jarvis, an incredible man with extremely cerebral tactics. He spent hours with me explaining every detail. I believe it was the creativity I gained as a kid which helped me get through this.
I've always had strong game awareness. I see what my opponents want to do, which is an invaluable skill on defense. My defense is more about being smart, about my position than just blindly following a single player. Why would I try so hard when I can just take the puck?
I always knew how to do this but I didn't use it that much because I wanted to be a forward, which Kladno supported. And suddenly I was supposed to go side-to-side up front and fall back as well. It took me a while to realize it was probably going to help when everyone wanted me to do it. And looking back, I see why my favorite motto is: "Talent will get you to the door, but it is your character that opens them."
Understanding this divides the players who make it to the NHL and the players who don't. You simply have to do what your coach wants you to do. If you resist, you won't succeed. Sure, luck and giving it your all is important, too, but that's something everyone does. You can be the best player in the world but if you don't respect your coach's decision, you have no chance. There are other people interested in your position. And there's quite a few of them.
Another thing that helped me was the way I was brought up. I had no problem with respecting authorities. Today's generation is different. Of course, I complained about how nobody liked me and that the coaches didn't watch me enough. But every time I cried like this my parents would tell me that if someone was pointing out my mistakes and errors, he probably wanted me to be better.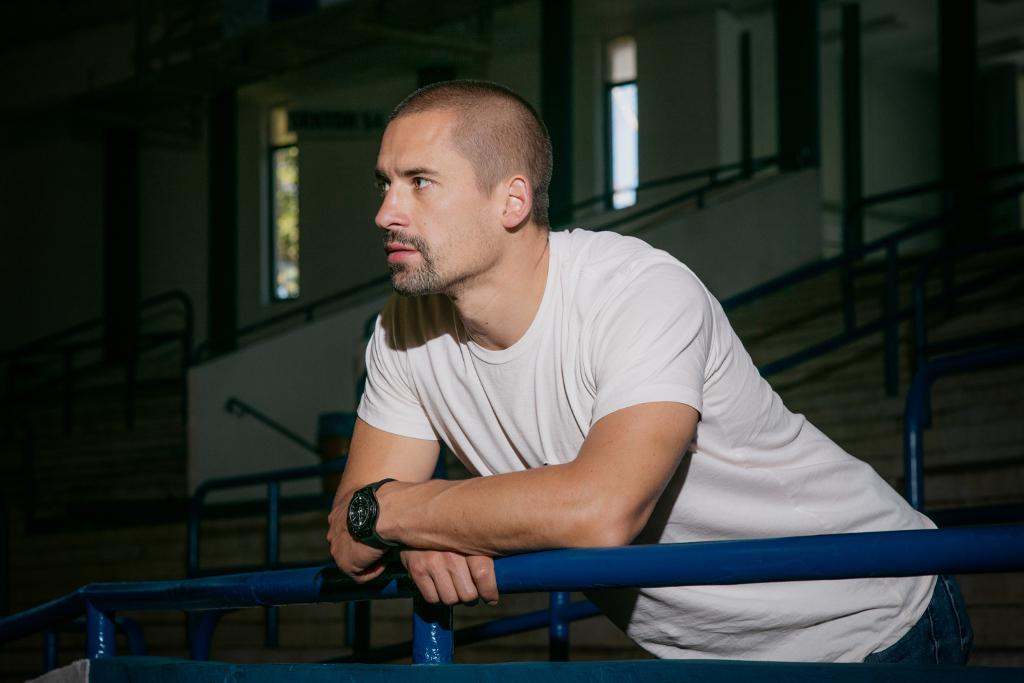 Today I know that they were right. The coach who doesn't tell you anything doesn't see the potential in you to get better. The one who notices even the smallest of errors wants you to get better. Kladno had just appointed a new coach – Pavel Patera. So did the national team with Jaroslav Špaček. I used to play with both of them. But from the moment they sit in the coaches' room, they're my superiors. I'll do whatever they tell me to do; that's how I've always approached it. And I think that this approach has made my way to the NHL much easier. My duty during the game is to do whatever the coach wants me to do because it's connected to our tactics.
If you think like this, you're a team player. You shut your ego off, and you do what's best for the team. This is also why I played 12 years in Montreal. Some people don't respect the system. They interrupt the team and everything around it. I'm sure you've seen a video of me and one other player having a fight during a practice. It's not important who it was and whether we were friends or not. What's important is that 10 minutes before the start, the whole team was sitting in the room, discussing our losing streak. We agreed that once we got on the ice, we'd do whatever our coach wanted us to do and we'd give it our all, even more. Twenty-three players accomplished this. One did not.
If the same situation happened today I'd treat it differently. I'd probably explode afterward in the room, and tell him everything there. But this had been an ongoing problem and my frustration showed. It wasn't just because of one situation. The whole team needed to see that it couldn't continue like that.
I had numerous lectures myself. I wasn't always like this. My physique was very different.Before I left for Canada, I weighed ninety-seven kilos. But why should I care? I was the best no matter the few extra kilos. I didn't need to skate that much, my technique was enough. I was just always the last one whenever we went running.
Luckily, I realized soon enough that I couldn't go on like this. At my first camp in Montreal, I arrived much slimmer. A friend of one of my teammates worked as a nutritional specialist and I contacted him. He made a diet for me which I've precisely followed. It was hard, I'm not going to lie. My lunch was just meat cooked in plain water and rice. It was a pretty drastic change, but it left me with just enough energy for practice.
During the season I gained some weight again, but not as much as before. A kilo or two. It was because I hadn't stopped eating sweets. It took me about five years to figure out what was right for me. Even today, I'm not entirely sure what to eat on which day, but I know much more than when I was starting in Canada. Thanks to the nutritional specialists we have, I understand many important details.
One food story has been with me since my beginning in Hamilton.
We had no team snacks so on my way to the stadium I bought one Tim Hortons doughnut. I started eating it right in the room. The rest of the guys just couldn't believe their eyes. There were many jokes about my appetite after that. At first, I didn't care. I scored two goals in that game, against St. John's, and thought why should anyone care what I eat? Fries in McDonald's after the game, ice cream before the game, Milky Way, Bounty, anything. I used to have three biscuits for breakfast. Today, I only eat biscuits with the national team. And I have had like one doughnut in 10 years.
I remember getting called to the A-team for the first time. I have to laugh when I remember my answer to the coach's question if I ever played on the penalty kill.
"Yeah, I do. I already scored three goals like this."
What the hell was I thinking?
I then realized how stupid it must have sounded, especially when the most important thing in defending against the power play is not to let the opponents score. Who cares how many goals you score in such a situation? I should've stayed quiet. The coaches were entertained nonetheless and I haven't stopped defending power plays ever since.
I'm glad. I've always wanted to have as much ice time as possible. On my junior teams, they had always used me just as a forward, which I didn't like. Sure, I scored goals, but I didn't play enough. If I didn't play well, my usual excuse was I wasn't warmed up enough.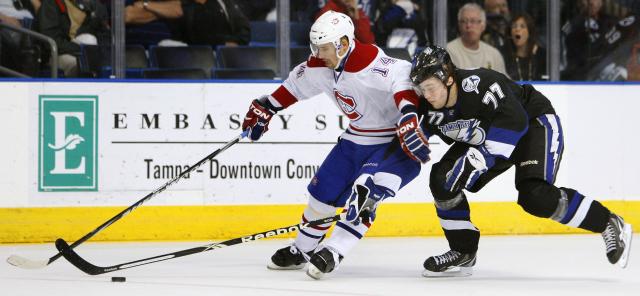 Today, I'm a player used in every situation, which I enjoy very much. It's pretty different when I compare myself with the boy in Hamilton who was so focused on his own performance instead of the team's. But you can't do anything else on the farm. Once you're there, there is only the NHL and nothing else. I wanted to fight my way up as soon as possible, but after one situation I realized I probably shouldn't be in such a hurry. I spent three long years in the AHL, so I know what I'm talking about, trust me.
We had lost 6-2 and I scored three minutes before the end of the match just the way Pavel Datsyuk did while penalty shooting over Tomáš Vokoun. I dragged the puck under me and then shot. It was a stupid trick. I started celebrating like crazy.
My teammates were angry and I didn't understand why. It took some time before I realized what was wrong. First, I shouldn't have celebrated such a useless goal. And second, I should've just simply shot, but I had the NHL before my eyes, the same as 99 percent of the other boys. While you're on the farm, you have to be selfish. You realize that once you appear in the room. You don't want your spot to be taken by someone else so you have to show that you're the one worth it, but everything has its limits.
Today, I don't always need to score. Don't get me wrong, it's a nice thing to do. But what makes me smile the most is when someone notices a thing which is not seen so easily. When you score, everyone is ready to pat your back. But when you block someone in the middle so he can't start on offense ,or when you pass the puck right in front of the open goal or when you get the puck and set up an action which results in a goal, and then someone sees this and comes to tell you how awesome that was, that's what really makes it worth it. That is so much more rewarding than when someone tells me how my two goals in the last game were amazing, even though I know that game kind of sucked.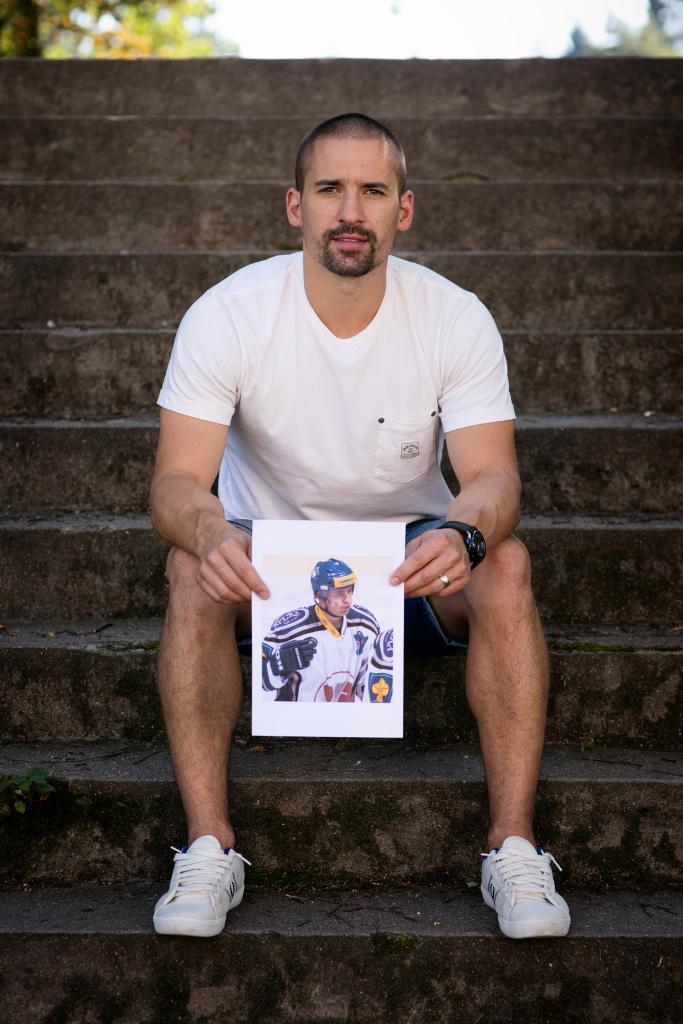 It's the same with big names. It's nice to have the coach's trust to be put on Crosby or Ovechkin. They're exceptional players and you have to be extra careful with them. But players like these are maybe three on every team. Many times the second line is better than the first one, or at least in a certain game. To say that you're playing against the top players of your opponent is very bold. Who's the best? Is it Crosby or a second line in Vancouver which has a goal streak of 10 games right now? In this game, at this moment, in this situation, someone else can be the best; someone you wouldn't even expect. What good is it that you've been playing against their best players when the second line has simply been better today?

The coaches know how to manage this; the managers as well. They'll use you for what's best for the team. That's why my price is different than the statistics say, and that's why they kept me in Montreal. It's not always about getting sixty points. That's just a stat. What's crucial is to focus on the tiniest details. Peak ice hockey is about that. For me, it's most important to know what I've done on the ice after I return to the bench. Every time I sit down I analyze what was good, what was bad, and if I could've done more. It's not ideal. I should not be thinking about it so hard, but it helps me to focus. The art is to let go of the things I messed up.
If you tell people in the Czech Republic about sports psychology, they'll probably think you're crazy. The reality is it's so incredibly important. I've come to this conclusion myself and I have two people whom I can call whenever something's wrong and they'll advise me on how to react. My broken bone will grow back together, your knee heals, but your mind? To get your mindset right takes time. It's easy to say what should be done, but actually doing it is harder.
To the outside world, I appear to be very stable during the games. I guess that's a result of my focus. During one of the first seasons of my career which was pretty bad, I realized there is no other way. I knew I had to get back on track or I would end in Kladno again. Back then, I thought about every mistake for three days. Once I did something wrong I couldn't finish the rest of the game. I couldn't focus on anything the next day. And god forbid if the opponent scored thanks to my wrongdoing. I didn't even want to get back on the ice after that.
I have learned how to give my job absolute focus and I don't get fixated on my mistakes. The present is what's important. The here and now. I don't think I'll be able to erase my doubt for good. It's in my character, but it is possible to eliminate it to an extent so I can perform well.
Even today, if I do something wrong at the beginning of the game, I'm much more careful for the rest of it, but I'm able to get rid of my fear, step by step. Years ago, I would forget how to skate and my head would turn off.
I enjoy hockey more than ever, thanks to everything that I've been through. People say it's not that obvious, that I'm not expressing myself enough, even after scoring. I honestly feel like if I score an important goal I can't hold myself back, but they're probably right. It's because I see that scoring is not just thanks to me. I scored it because my teammate passed it well. Because he did something good in the middle. Because he held the opponent's D-men away from me.
And that's what the game and my job are about. I don't just wait on the blue line anymore.
Jana Mensatorová, ČTK/ZUMA/David Kirouac, ČTK/AP/Chris O'Meara and the archive of Tomáš Plekanec