To this day, I don't know how I could think of such nonsense. In the middle of the fourth playoff game against Washington, I started ahead and tried to go around Brooks Orpik on the blue line. I did things I should not be doing on the ice at all. I wanted to jump into the offense.
Of course, one of the toughest guys in the league didn't mess with me at all. He hit me with his shoulder at full speed and spun me into the air. On impact, I sat down on my leg and heard two blunt blows. It was immediately clear to me that this injury was going to be very bad.
This is how the biggest victory of my career was born.
Before the 2014 Sochi Olympics, coach Alois Hadamczik said I was a defenseman who could only do one thing with his opponents, break plexiglass, and that such hockey was useless these days. I was very angry with him back then. I was 28 years old and I felt at the absolute peak of my performance. I was very confident and I was looking forward to going to my second Olympics.
The year before, during the NHL lockout, I went to the Euro Hockey Tour, which I honestly didn't want at all. It was just before Christmas, which my family and I were able to enjoy at home in the Czech Republic after a long time. A week before Christmas Eve, I received an invitation to Moscow. I went there only because of the possibility of participating in Sochi. I wanted to impress the coach and let him know he could count on me. And I think that in the end I did well in the eyes of both Czech journalists and the coach. But a year later, the roster came out and my name was not on it.
I had no hints that it was going to happen. I only found out from the press release. In America, it came shortly after lunch when I started hearing the beeping of text messages on my phone from family and friends. I couldn't get over it. I was convinced that I belonged on the Czech team for the Olympics.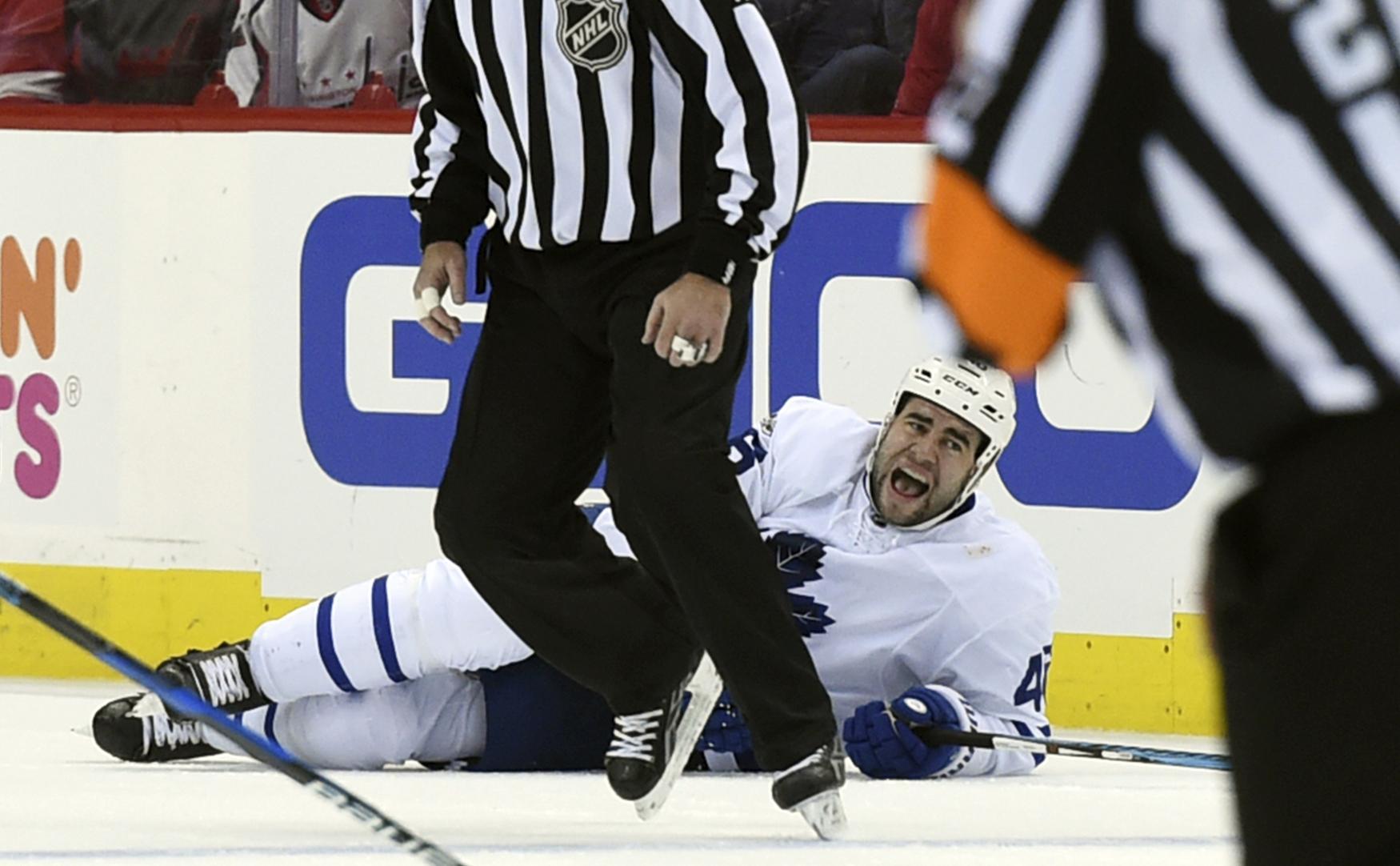 In retrospect, I must admit that it was one of the most important moments of my career. Thanks to that snub, I began to realize, over time, that I shouldn't bother my head with hockey so much. The coach had built his team and chose whoever he wanted. And he had the sacred right to do so. Is there anything more that I can say about it?
With that in mind, I returned to America after every summer to play in the NHL. I realized that the moment when people in the industry lose interest in a hockey player and they don't care about him at all is inevitable in the career of every player.
We players are just goods to be traded. And so I started to approach hockey in exactly the same way. I still tried to be an absolute pro who runs practice to the fullest. My character would not allow me to relax. At the same time, for a long time now, I have been a person who in a way does what he wants. This mindset has moved me a bit further as a person. I stopped being disappointed with the failures. I have become a person who goes in his own direction and current and does not care at all what others think; a person who returns home from work to his family tired, but satisfied and relaxed.
I don't even enjoy hockey. It must sound ridiculous from a player who makes such a good living playing it, but I'm not really interested in it at all. I don't watch NHL games at home, I don't even have sports channels in America. And I'm not very interested in the World Cup either. I only watch matches in which there is something at stake, and still mostly with a beer and only one eye.
For me, the young boy's desire to breathe hockey from morning to evening is no longer in me. I take hockey only as a job, which is more and more demanding for my body and psyche. I know the end is near. But I'm lucky to have such a great wife. She is even less interested in hockey than I am, so we complement each other perfectly. Last season, she came to see my games in Dallas twice, just because of our little kids.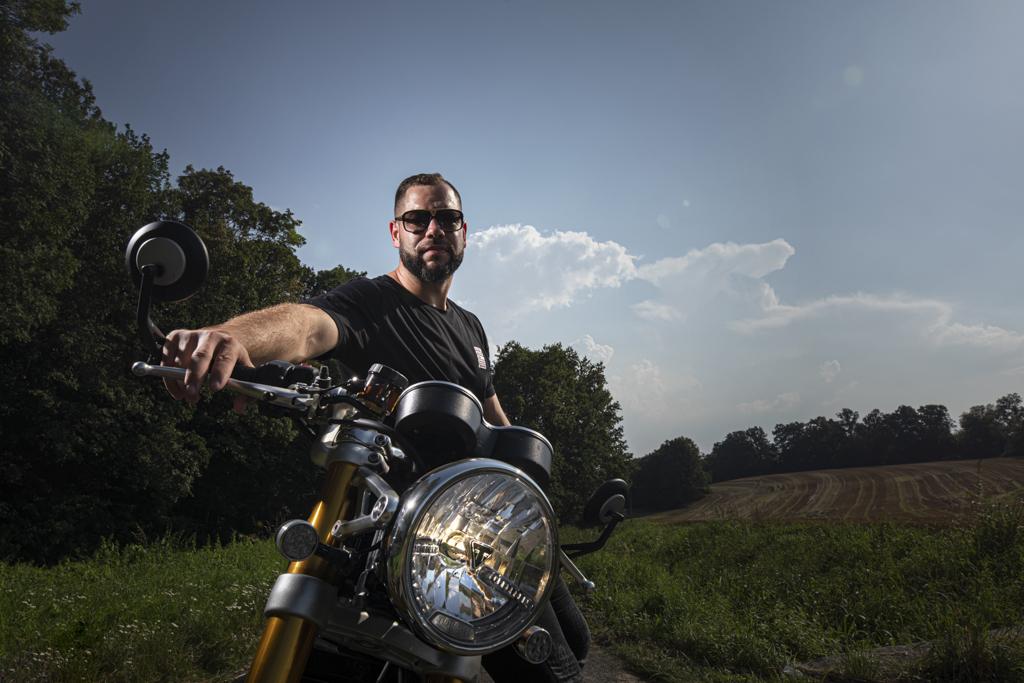 It suits me perfectly. I absolutely can't understand how some of my teammates have women who even understand hockey. Or worse, women who think they understand hockey. They come home from the match and hear that they should have played more, why they didn't shoot when they could, and so on. If I had to deal with this at home, my head would explode. I would feel like I was taking my job and worries home. And I wouldn't be happy.
I'm already completely exhausted from that carousel of games at the end of each season. Mentally and physically, I'm completely done with hockey at the beginning of the summer. It will take me a few weeks and a lot of beers to clear my head, ask myself what else I would do, and finally find the strength to carry on.
This is also the reason why I have not been going to the World Championships and why I have been politely rejecting the Czech national team for some time now. I don't even want to see hockey when the NHL season ends. I don't have the strength for it.
When I think of the Stanley Cup Final that I played a few years back with San Jose after the trade from Toronto, it's not a beautiful memory. It seriously makes me physically sick. We played hockey until June 13 and won nothing. We played three months longer than the others, we played a match every other day, and we finished second anyway, which means nothing in the NHL. It was a terrible feeling.
The loss in the finals still pisses me off for this very reason. I realize that there aren't many defenders like me left in today's NHL. However, for several years now, I have been hearing from all sides that such guys do not belong in the league. People say that I can't skate, that I don't have a good start. But try to ask players across the teams if they enjoy playing against me. And if they want to go fight with me by the boards. They will tell you no.
I know this for sure. I feel it from my opponents every game. I haven't scored many goals in my career, nor do I get many assists. At the end of each season, however, you are guaranteed to find around 300 hits in my stats.
I have built my NHL career, which continued for 14 years, on hardness, dedication and simplicity. Opponents know this very well. All I have to do is hit the first one in the game and I'm at an advantage that I benefit from until the end. They'd rather leave the puck to the madman by the boards.
For me, the work actually ends there. In the NHL, I have built a career as a player whose task is to defend the best attacks of the opponent. The moment I get the puck and pass it, I leave to sub as quickly as possible.
Today, I am also one of the last in the league who does not play with protective glass over my eyes. My teammates forced me not to play with it while I was playing for St. Louis. They came to me and said: Please, Roman, with the hockey you're playing, you can't wear plexiglass. They say I'm the one who's supposed to break it on the ice and I look really stupid with plexiglass. At the instigation of my teammates, I had to work on the image of a badass.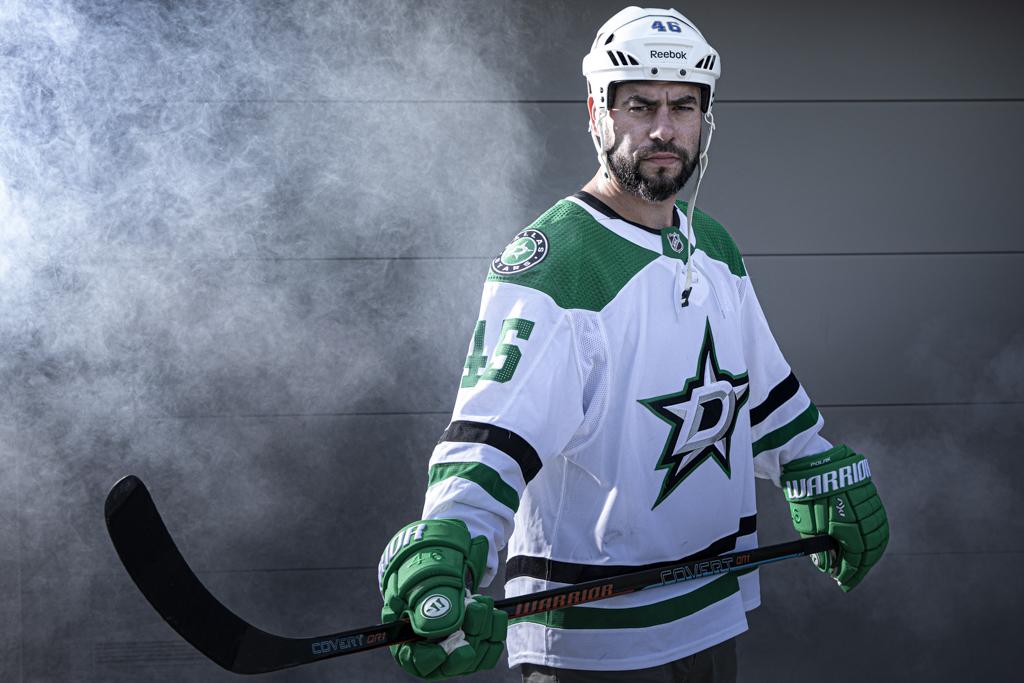 Today, the rules of the league do not allow it. Players must wear eye protection on their helmet. The only exception is for those of us who managed to take it off in time. I also have to admit: With this game style, troubles have avoided me all my career. I received my first disciplinary penalty only after 650 NHL games played, it was a suspension for two games. In Columbus, I leaned against a boy who flew with his head into the boards and had a concussion.
It was an accident that I was very sorry about in retrospect. It doesn't look like it, but I have a lot of respect for my opponents. Situations where I could literally kill someone in the corner with my weight were numerous. But I always tried to slow down in front of them and solve it completely differently. Hockey is a job that would really bother me to hurt anyone.
Off the ice, I'm a completely different person who tries to solve everything with a smile. Have fun in life, go easy. In recent years, I have felt that this is also my role in the dressing room: to ease the tense atmosphere. I throw jokes towards the coaches and I have to admit that sometimes they're really stupid. Sometimes I offend them. And yet they take me in.
This gives me purpose. As long as I feel valuable to the team and I feel that the guys around me, including the coach, like me, I like going to work. And maybe that's why I was still so valued in the league until my last season with Dallas. I have added value to my team that just isn't that visible.
In Dallas, my job was to mentor young players. The boys go to the league today and do not have much humility. They come up with a confidence that may be healthy, but sometimes there might be too much of it. I'm on the team so they stay down-to-earth. I help them find their place and respect on the ice. I show them that even if it's not working out right at that moment, they must want to work hard and play for the team, not for themselves and the name on their back. This is my nature. This is how I was born and I take it as my duty to pass it on to the younger ones.
No one expects me to put up 70 points in a season. Even the coaches take me for a guy who doesn't get mad when they sometimes take him out of the lineup. And who won't fuck up when he returns to it after a while. But don't be fooled: This certainly does not mean that I will be satisfied with any explanation.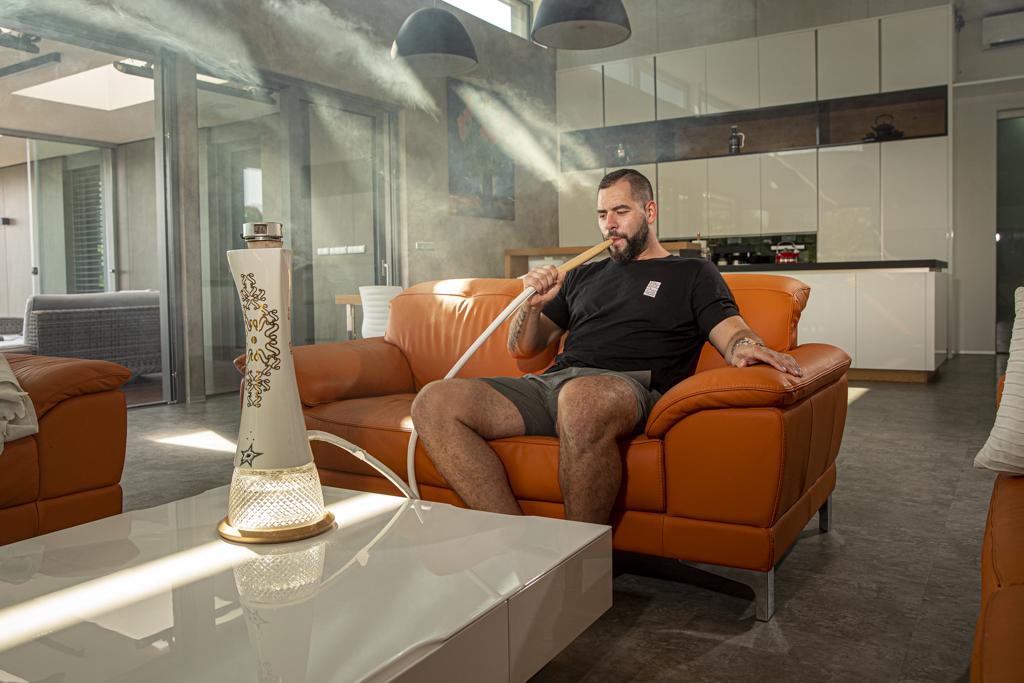 I can think of an incident in Toronto where I got into a light exchange of views with coach Mike Babcock. It was at the beginning of the season that preceded my Stanley Cup Final in San Jose and then the World Cup. I arrived in the Maple Leafs room before the first game and was not on the roster. I immediately went to see the coach.
"Yo Mike, what's going on? Why am I not playing?" I asked.
"You know Roman, there are two young boys here, they were better than you at the camp and they're fighting for a place," he said.
"Well, obviously they were better than me," I said.
Here I will explain: The coaches like to tell the media that everyone has the same starting position at the beginning of the camp. Don't believe it. It's not true. And Mike Babcock knew it at the time.
"You know that at 31 years, I play camp at seventy percent," I said. "I was playing in the league finals until June, and I came from the World Cup and suddenly I can't fit into the Maple Leafs' roster because of two young boys?" I said.
"You're right, Roman, that sounds weird," he said.
Mike Babcock is a specific coach, but I've never had a problem with him. He has a lot of experience and does not like it when someone sticks his nose into his job. If I was younger, I probably would have shut up and gone. But I felt inside that he would come to me in two or three games at the latest and I would play again. And I was right.
He told me I would go back into the lineup, and he asked me if there was bad blood between us. Why on earth should there be?
I think that's exactly why I was so popular in Dallas; for my approach. I realized what my role was. I even came to our coach so I wouldn't have to play so much. Many players in the NHL chase after minutes on the ice to stay busy and visible. I know that in order to be able to play my hockey to the fullest, I can manage a maximum of 18 minutes.
My hockey is built on a collision, a break and a few quick starts. When I know that I will play in the first defense for about 25 minutes and I basically don't get off the ice, I won't make the turn somewhere and I'll subconsciously save some strength. Because even a hit costs an awful lot of energy.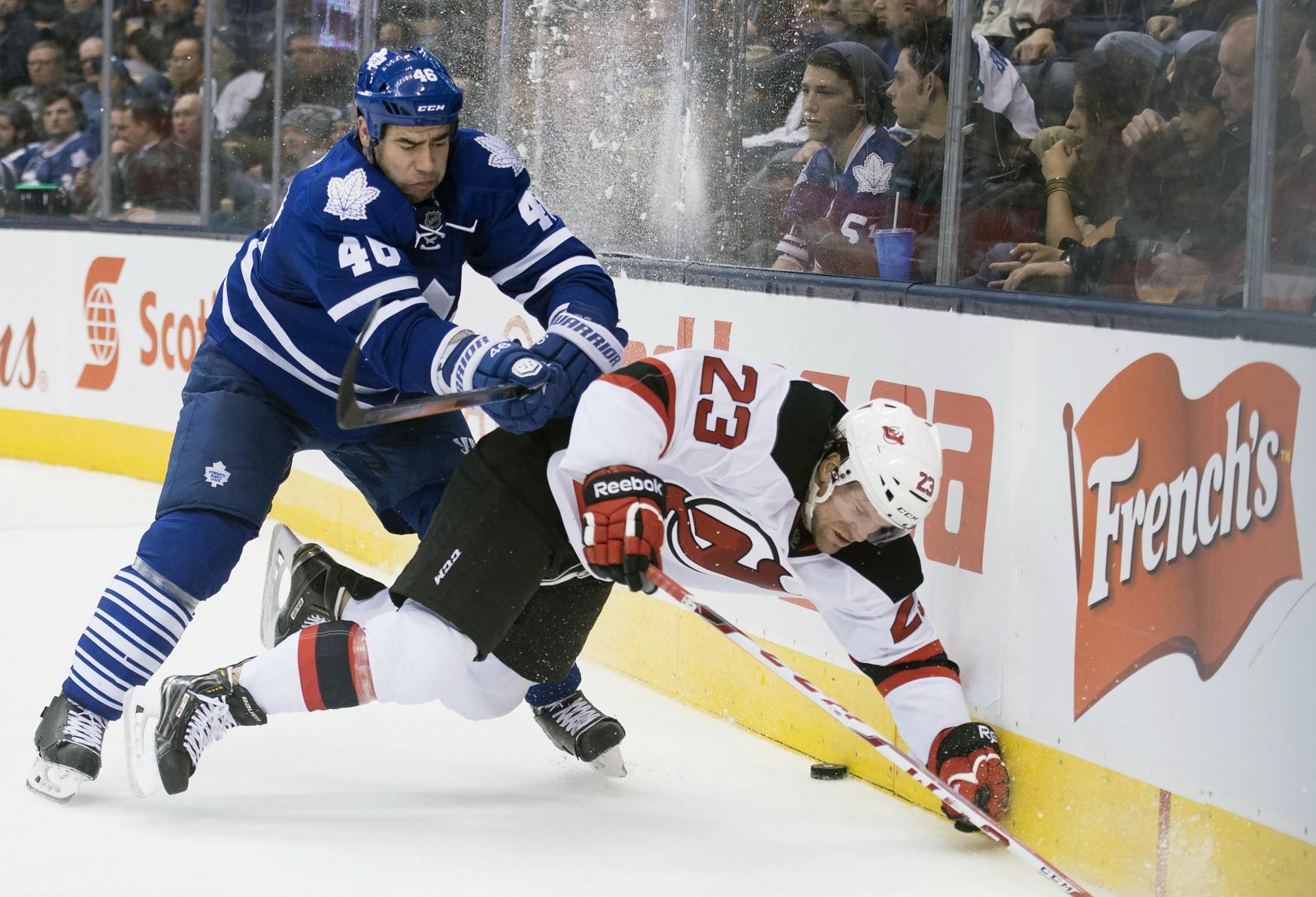 By not wanting to play so much, I'm not trying to make fun of anyone. I want to help the team to always have the best Roman Polák on the ice. Our coach already understood that. We even laugh at it together.
When I look at my last years, I am satisfied with myself. If I failed every year and had minus twenty in my stats, I wouldn't say a word. But I'm a specialized defenseman, used against the best opponents and I can still be in plus numbers at the end of the season. I am convinced that I am doing my job well. I play good hockey.
At the edge of my 30s, after my transfer to Toronto, I first heard opinions that a D-man like me had no place in the NHL long ago. Toronto fans love offensive hockey, and I've heard from the outside that they want to see something completely different. Nobody ever told me that I was an "old school D" to my face. Not even the experts who wrote these things over and over again and argued that I had bad Corsi. Coach Babcock brushed them off at a press conference because he didn't care at all. The key for each player is his contribution to the team.
The boys in the room have been making fun of me ever since because I didn't even know what Corsi was. I Googled it on my phone back then, but I still don't understand those graphs and numbers at all. This is a statistic that has been quite popular overseas lately. It was invented by a second goalkeeper who went to the net once in a while and cursed that his opponents were shooting a lot at him. Corsi expresses whether a team is under pressure when a particular player is on the ice.
However, any statistics should be used for the benefit of the team, not misused to intentionally knock down and harm players. You know, for every hockey player, you can find a piece of information that you can use against him. For me, it is this Corsi thingy that I will obviously never have a positive with. In the vast majority of cases, I go on the ice into our defensive zone with a simple task from the coach: Defend, pass, go sub. I automatically go to the ice the moment the opponent attacks.
Every theory has its cracks.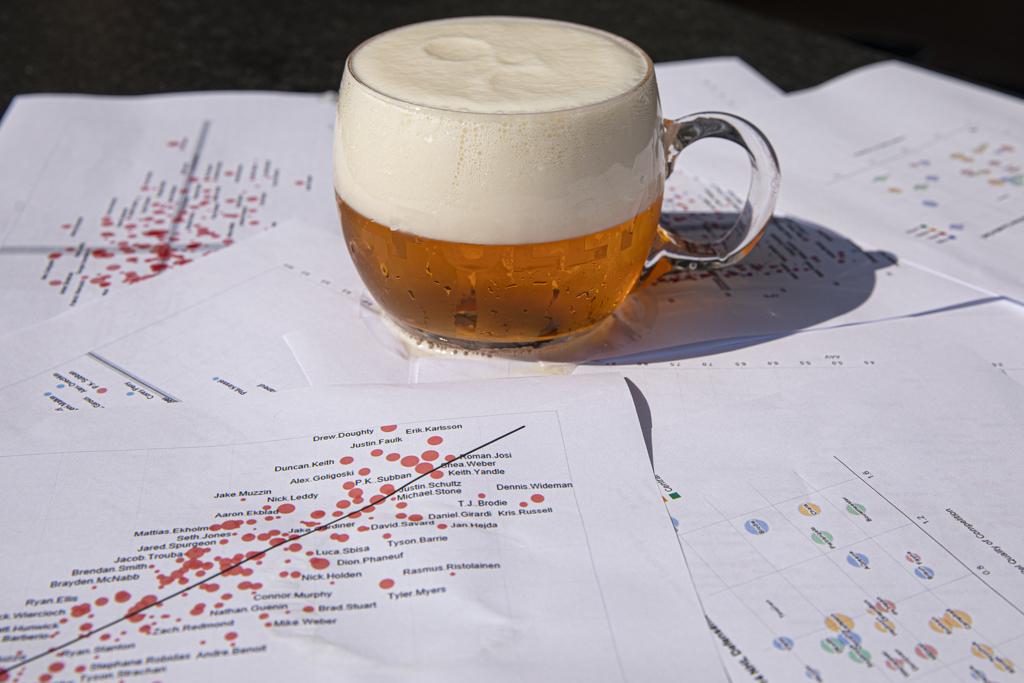 When Connor McDavid, Nathan MacKinnon or Mikko Rantanen go against you, you still don't stand a chance against them. Each team has specific strategies just for defending these guys. To put it simply, the forwards have to go and try to slow them down in the middle in any way possible. All you have to do is stand in their way, force them to make an extra turn so that they can't go at us defenders at full speed.
If that doesn't work, then it doesn't matter which of us skates how fast. We stand facing these guys and no one can skate backwards with them. It really doesn't work, they will make you look like an idiot.
Today's NHL is also completely different than it used to be. There used to be tough guys in the league, real goons. It was enough to knock someone down and I already knew that the next time I stepped on ice there would be three guys coming at me, not interested in the puck at all. Today, there is no one in the league whom I have to be afraid of.
I don't know if hockey full of tough guys was more my style, but I definitely enjoyed it more. It could be that I was younger and more aggressive. Now I am in a situation where with my playing style I have to realize every game, what I have to do, what I can't do and what my role on the team is. That's simply why I don't do any nonsense on the ice.
But everything is always intertwined and history repeats itself in some ways. For a while, people like technical hockey, for a while, people like it when it's a massacre from the first minute. After all, that's how they won Stanley Cups in Los Angeles not so long ago. They had a large and heavy team around Anže Kopitar. They were all more or less slow boys breaking everything with brute force.
A few years have passed and the trend now is speed. I believe that this trend could easily change again in five years.
It is not for nothing that the NHL is called a copycat league. I feel the same about it. Someone succeeds and everyone else will start to copy him. Pittsburgh won the league years ago thanks to a fast team that just threw pucks forward and tried to race to them in the opponent's zone. Everyone started to copy this style automatically, and in many cases it didn't matter that the individual teams didn't have the right types of players for it at all.
Lots of them ended because of it, but that only confirms how big a role journalists and analysts play around the league in the NHL world. Success is built on whether the general managers of the individual teams can withstand this pressure, go their own way and trust their own team, or join the mainstream that is currently in.
To this day, I don't understand why back then I decided in Washington to try and attack solo over such a big and heavy guy. Orpik didn't even flinch. In a second I was on the ground, screaming in pain.
During all the time I played hockey, I never left the ice on a stretcher and I did not intend to change it even then. I just had it in my head. I would have felt downright stupid. That's why I hopped off the ice stubbornly on one leg. When the doctors in the room put me on an X-ray, I stuck a finger into the bone at my knee.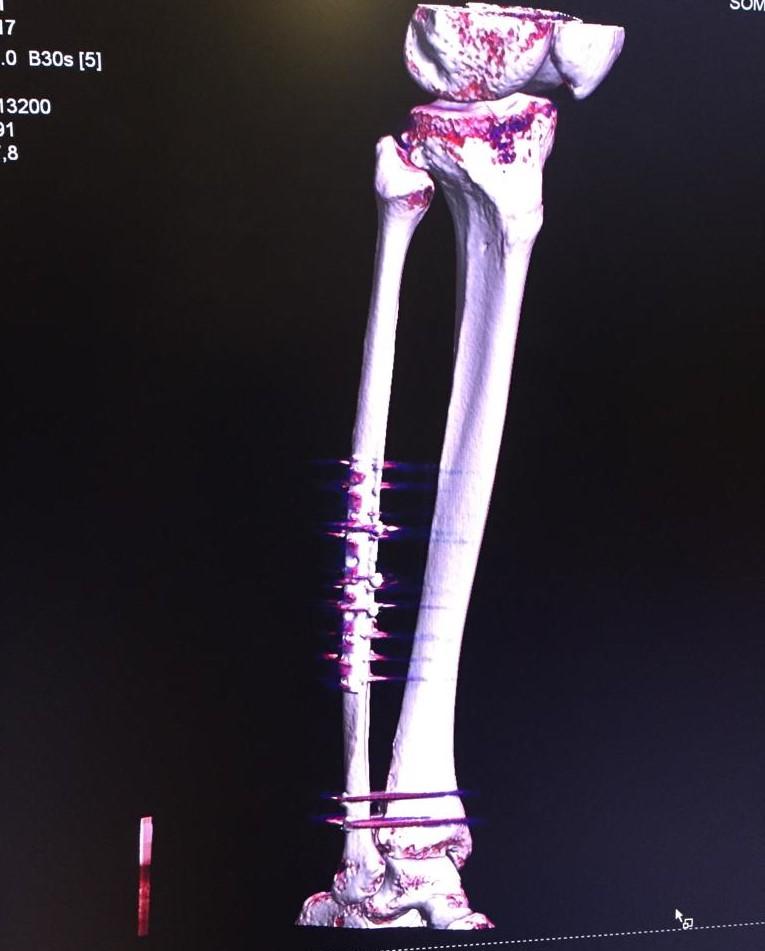 "Doctor, how bad is it?"

The doctor got sick just from looking at it.

The leg was completely crushed, but it didn't hurt at all. The adrenaline and shock of what happened at the blue line a few minutes ago simply flushed my brain. An X-ray showed that the calf bone twisted under the weight of my body. It burst in seven places.

My style of play attracts injuries. My body got hit in every possible place during my career. Concussion, false teeth, dislocated and torn shoulders, broken collarbone, broken fingers, torn ligaments in the knee and ankle, broken ribs. I've been through all of this, and I also ripped off my abdominal muscle, first one side, then the other. The overuse made the muscle ending at the pubic bone release. I felt it in training and in games that my right side was weaker and that it hurt quite a bit. It felt like a hernia, but it was possible to play with it, so I didn't pay much attention to it and went a few weeks from game to game.
It wasn't until the end of the season that the other side of my muscle burst as well. The pain changed from considerable to terrible. I couldn't sleep at night and my testicles hurt. The pain passed from the abdomen to places where I would not expect it at all. All this at a time when my friend Zbyněk Irgl was diagnosed with a kidney tumor.
Of course I started panicking. I was scared.
We hockey players certainly have a shifted pain threshold. You may have heard about Joe Thornton of San Jose doing four games in the playoffs with torn ligaments in his left knee. There are several similar dudes at the end of each season, when it's all in. No one talks about them that much. I myself once fixed my dislocated shoulder in Los Angeles and finished the game. I managed 14 days in the NHL with a broken collarbone. It must be a completely incomprehensible thing for a normal person. But we learn to live with pain.
In short, before the game, the injured player has no choice but to prepare mentally for it. You keep repeating in your head from lunch on, that you must not think of the injury, that it will simply not hurt in the evening. In time, you will find that this really works. That the brain can be fooled. And that it's the best solution.
Of course, there are injections, but team doctors don't like this option. This is because the injection switches off the pain completely and reliably, which increases the risk that the player will unknowingly injure the dead spot much worse. If you can, it's always better to play without them, and with the pain, to which you just have to adjust.
Learning to live with the pain of a leg broken into seven pieces, however, did not go so well. It started coming back when I boarded a plane home from Washington after that game.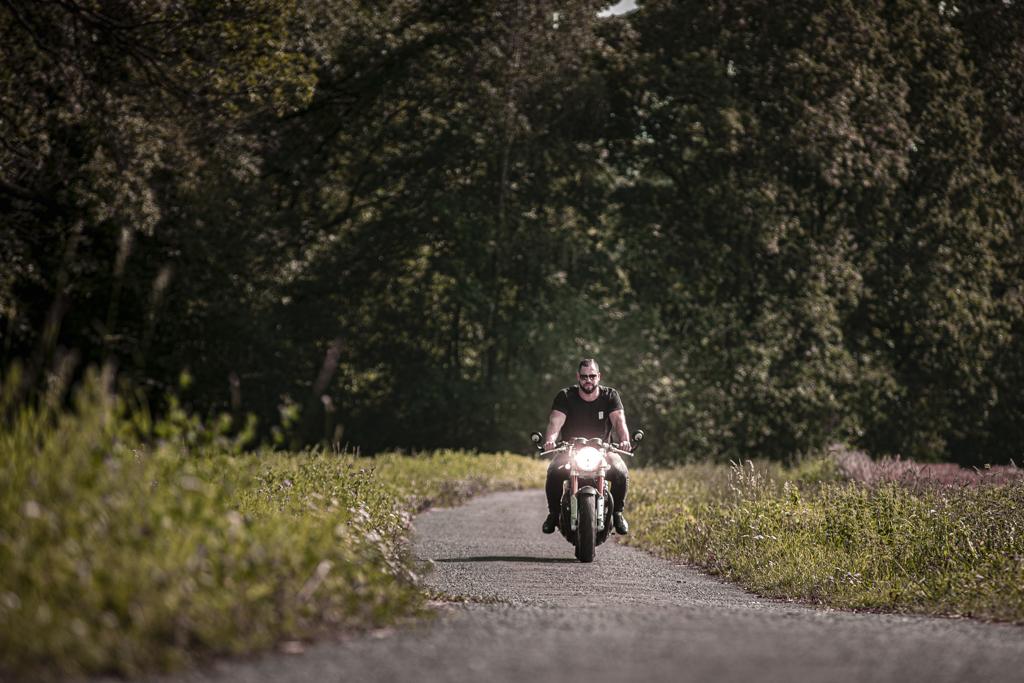 You probably know those feelings on the way to vacation. Sometimes the flight is completely fine, other times your ears hurt. But many times you feel like your head will explode due to a change in the pressure in the cabin. That's exactly what I felt, but not in the head, in the damn leg.
In Toronto, I was home alone. Before the playoffs, my wife flew home with the children to the Czech Republic, and no one could take care of me. I just laid on the couch, staring at the wall, waiting for instructions from the hospital.
I went for surgery after two days. The doctors were convinced that everything would go smoothly, but in the end they drilled into me for almost six hours. They put 15 titanium screws in my leg, 13 of which will remain in my bone for the rest of my life. The very first minutes after waking up from anesthesia were insane. The doctors were loading morphine into me. When a person weighs 110 kilos, many other painkillers do not work. Morphine flowed from the IV straight into my vein. One dose every five minutes.
For the first time in my life, I started asking myself: Is it worth it, man, is it worth it at all? In my mind I was convinced that my NHL career was over. And that it was alright. Trust me, that broken leg hurt really bad. I begged my nurse to give me more morphine.
I held a button in my hand that allowed me to inject it myself. I squeezed it absolutely desperately, but the system did not allow more than one dose in five minutes. I would be in danger of my heart bursting or suffocating. Because of the substance, a person can get so calm that he even forgets to breathe.
Morphine dripped into my veins for a week, after being released from the hospital, I started taking it in pills and I felt that something was wrong with me. I just didn't care about anything. I sat in the apartment and skyped home with my wife, but I wasn't in the mood for her or the children at all. I didn't want to see them or talk to them. The moment I turned off the computer, it struck me. How come I haven't seen them in a month and I'm not sad at all? Is it not strange? The more I thought about it, the more I stressed myself. Morphine changed me beyond recognition.
I immediately dropped it and began to shake. The withdrawal symptoms were just like the ones heroin addicts have. Cold, full body pain and sweat. It's an absolutely crazy condition.
The man to whom I owe the fact that I returned to the NHL after that is Lou Lamoriello. I consider myself a cool guy who was ready for his career to end one day. The bolted leg was the first serious impulse that really made me think about the end. For four months, all summer, I was just walking with crutches in the Czech Republic. All I could do was go to a village pub, haul an icing machine for my leg, and drink beer. My wife had two small children at home and I was the third.
Is it worth it to you? The question appeared more and more frequently. In the end, I alone was the impulse to continue. I wanted to prove to myself that I would never accept the opinion of doctors who did not give me much hope. When the free agent market opened on the first of July, I was lying at home leaning on a crutch, unable to answer a simple question for teams: Will you be ready to start the season? I talked the most to Nashville executives. But when I showed them the medical report, they doubted I would ever walk normally, not to mention play hockey.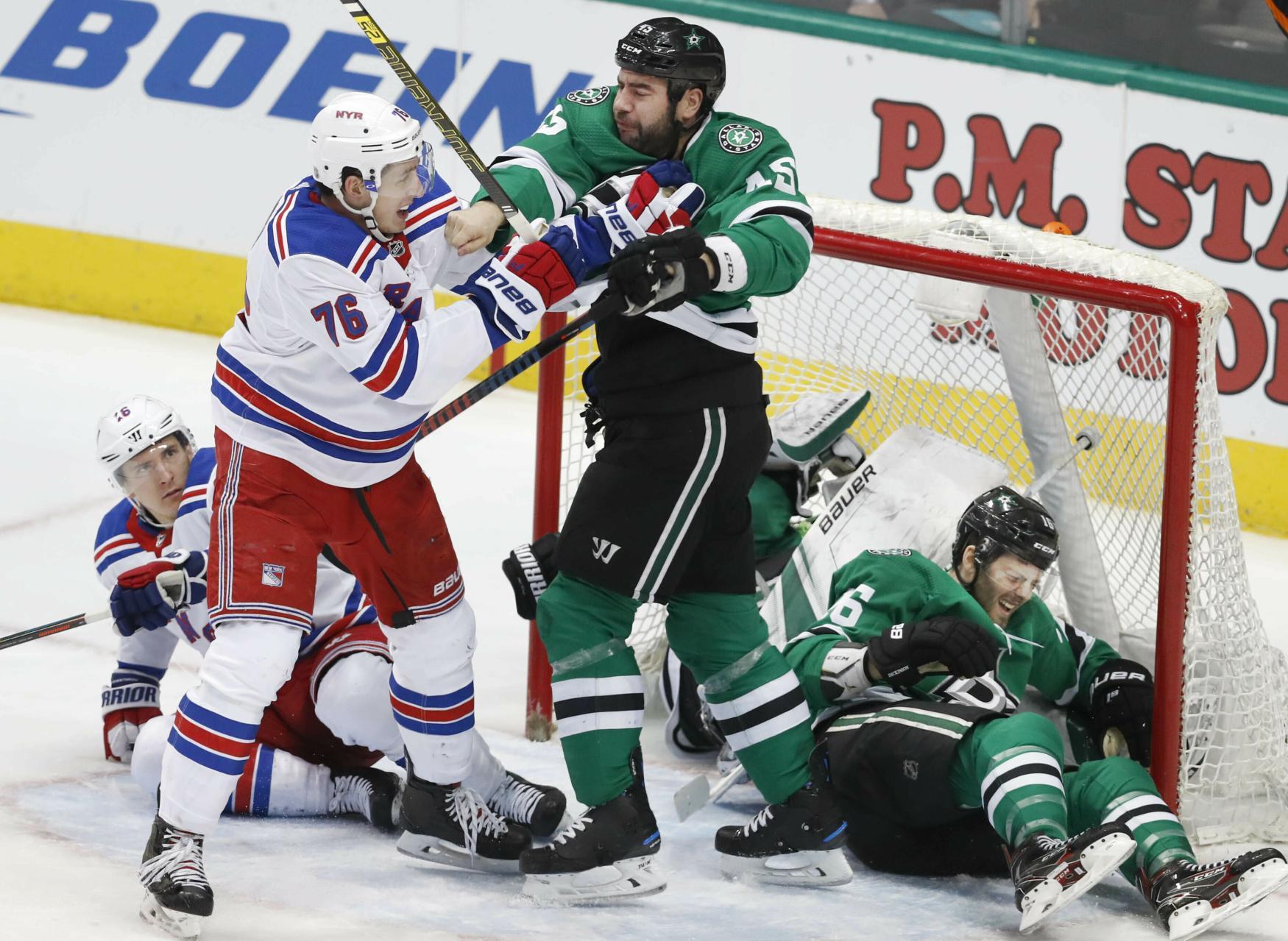 It was the first time I heard the opinion of a doctor other than the one who did the surgery. Negotiations with the Predators failed and I was in trouble: I wouldn't spend my whole life walking like this. I would have to do something about it! I started going to practice in Frýdek-Místek. Marek Malík coached us and I couldn't make a simple turn. I skated straight. Fifty minutes a day and under painkillers.
Doctors used to say that the leg should rest. I think the exact opposite. The more it was under load, the more blood flowed into it, and I felt that it was getting better every day. In addition, I started going to the clinic in Hrabyně where they put people together after serious car accidents. There they taught me to walk again so that my foot would be in the right position and my muscles would heal. Except for the Achilles tendon, along with the crushed bone, I had everything torn in that leg.
Camps for the new season began on Sept. 14. I remember that exactly. Two days before, my wife and I were returning from the spa in the evening when a familiar number rang on my phone. Lou Lamoriello was calling, then general manager of Toronto.
"Roman, what are you doing? Can you skate now?" he asked.
"Well, if you can call it skating," I said.
"Are you fit enough to go through practice?" he asked.
"I don't know," he said.
"It doesn't matter. We bought you a ticket for tomorrow, go home now, pack your things and come here," he said.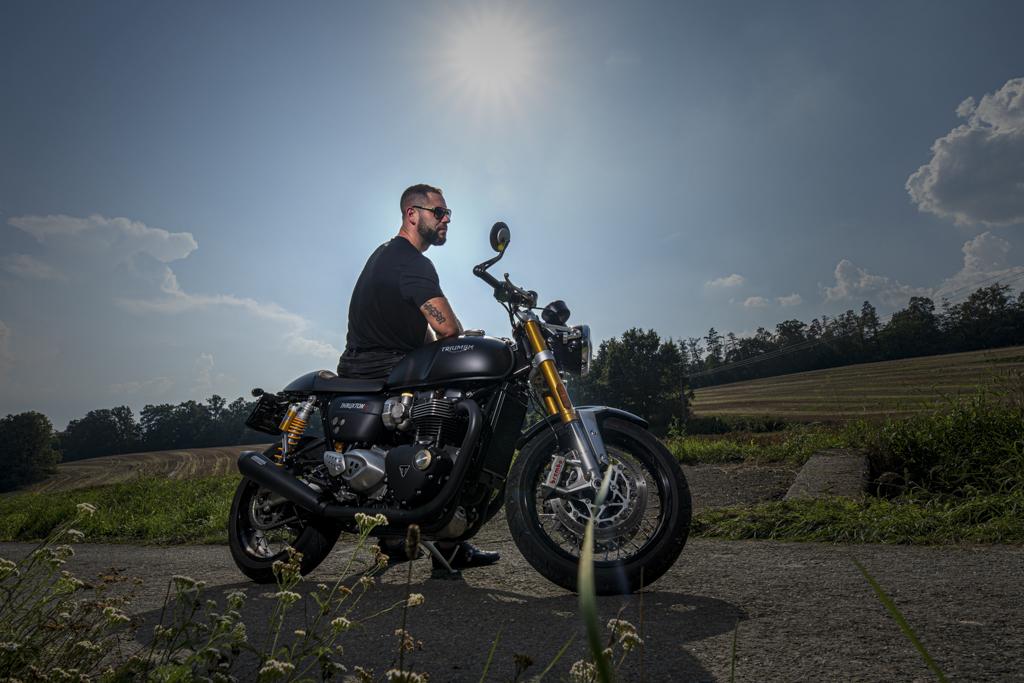 Two days later, I knocked on the door of his office in Canada. I gave it to him straight. I could barely do 70 percent of my performance at training and I refused to take part in preseason games. He told me just as fairly that he couldn't promise me anything, he didn't have a contract for me, but he would pay me all the costs associated with my stay in Toronto. And that, together with the coaches, they would do their best to get me back on track.
Coach Babcock then welcomed me back onto the team in front of the entire room and said that I would be here until I recovered. I appreciated that very much.
In the end, it only took two months for the coach and the manager to come to me again.
"How are you?" they asked.
"Barely ninety percent," I said.
"Good. We need you now. Here's your contract, sign it and you play tomorrow."
In special skates, which could fit a leg with screws, less than half a year after the most serious injury of my career, I played an NHL game again. This was the biggest victory of my career.
It may sound stupid, but in retrospect, I probably don't care that I haven't achieved any huge team success. Everything I've always done has probably had a reason. I have more than 700 NHL games behind me, I have been to the Olympics, the World Cup and the World Championships. Although I didn't win anywhere, I can say that I was there. And I'm happy because I have nice memories with me. The Stanley Cup? Well, San Jose and I were very close to it. But I have to admit fairly that the Pittsburgh team from that time could not be defeated. They were performing on a whole different level. But I still didn't wrap it up in the NHL. I hoped it would work out in Dallas.
When I was young, I was afraid of what people would think of me. Today, I'm not interested in these things at all. I am 35 years old and I do not plan to act like someone I am not. A lot of people will be surprised that I take pictures with a hookah or a beer and they ask me if it bothers managers and coaches. Why should they mind?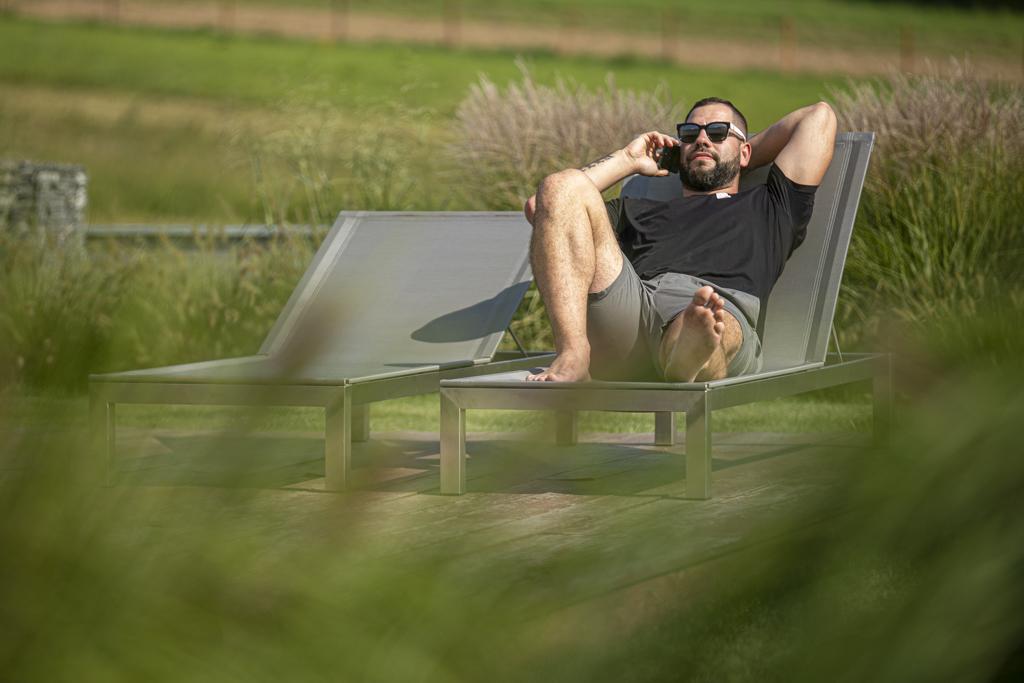 Last year, we had dinner with the club owner with our sponsors. The whole team and all the coaches. He had a beautiful cigar store there, a humidor over the whole wall. The best Cuban brands. My eyes lit up.
"Roman, do you smoke?" the owner asked me straightly and I answered him just as honestly: "Sometimes, yeah."
And so we suddenly sat together in a chair and smoked a classic Cohiba. When my teammates saw it, they were shocked.
So what? We had time off. And I won't lie to anyone that I don't smoke when sometime I light a good cigar at home. Once it affects my performance, I'll limit it. But as long as I play good hockey and I am a valuable player, I'll do what I want. I am like that and I will not change for anyone.
After all, for a good four years now, I have been returning home after the season, convinced that it is over. In fact, I'm looking forward to that moment when no one will remember me in the NHL and no one will offer me a contract for the next season on the phone on July 1. It was inevitable from the day my career began.
But they still needed me there in 2019-20. They called me again. And I went.
Jana Mensatorová, ČTK/AP/Molly Riley, ČTK/AP/Nathan Denette and ČTK/AP/LM Otero