Cold as fuck. That was my first impression of America. And it came after I stood in the summer heat of California, making an expensive call from a Czech number to a driver who had missed me three times in front of the arrival terminal at the airport.
I was only 19, but I already knew damn well that in the NHL, you arrive at the arena in a suit and tie. I had spent 20 hours traveling through London, dragging my suitcase, a bag with gear and some hockey sticks. But when I got into his car all sweaty, that car must have been air conditioned to 54 Fahrenheit. I was suddenly freezing. It was cold as fuck.
It was a pretty wild journey in all respects. I doubt the official at the Turkish airport had ever heard of hockey. There was no point in explaining to him what it meant when an agent called to arrange for me to attend an NHL rookie camp. When he asked why I was leaving Turkey sooner than expected, and why I was by myself, I had a hard time answering that a sudden work opportunity had presented itself. In the end, he budged.
I was in the middle of a two-week family vacation. Nobody had drafted me for the second straight year. Suddenly, I was supposed to report to Los Angeles in five days. It required a lot of quick arrangements, I had never flown alone before, but I got on a bus at the hotel and after the aforementioned trouble at the airport, where they also took a knife from my backpack, I took the nearest flight to Dresden, where my grandfather from Liberec picked me up.
I was heading to L.A. in two days, but they had sent my ticket from the Kings to the wrong email address, so the lady at the airport had to help me find out what time I was flying. Eventually, all sweaty, I sat in that icy car that took me to my first taste of the NHL world.
I opened the dressing room and there were players in flip-flops, T-shirts and shorts. "Where are your suits?" I asked. "We only wear them for games," they replied, amused by my outfit. Whatever. At least I drew attention to myself before we even stepped on the ice.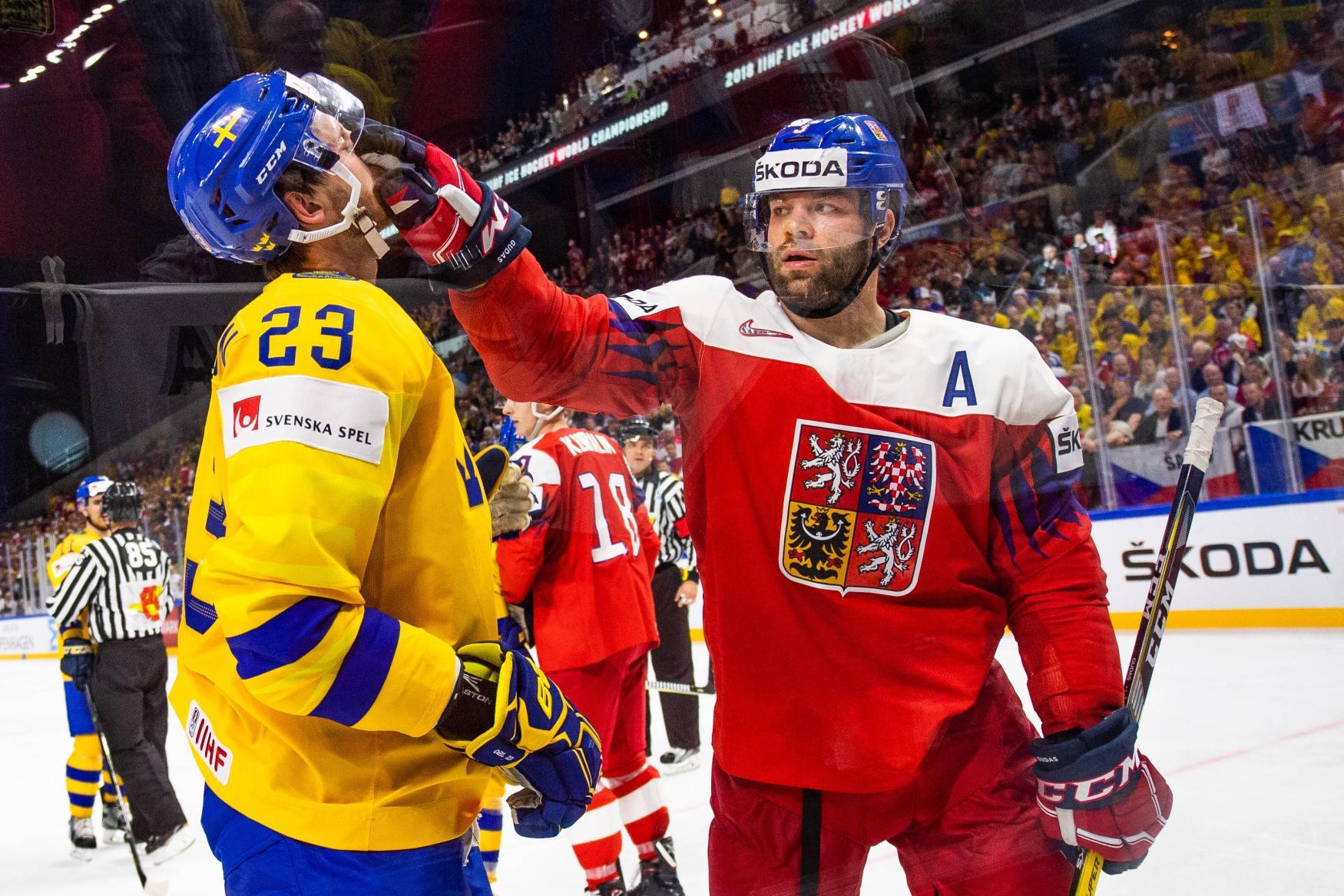 The camp was incredibly tough, from 6 in the morning with a lunch break until 6 in the evening. They were not going easy on us. Although I arrived straight from vacation, I had summer training behind me, so I had enough strength. I put everything into it. In one practice we played five-on-five. One dude picked up the puck against me in the neutral zone and I waited for him.
His helmet flew somewhere in the stands. I caught him off guard.
"Wow, I like the way you play," Thomas Hickey, the No. 5 pick of the 2007 NHL Draft and then my defense partner, shouted at me. The guys from the opposite team had a different view, and in the same shift, after I passed the puck away from the boards, two of them hit me at the same time, one from each side.
On the bench, Kyle Clifford, a big guy who became a regular Kings player, told me: "If I played against you, I'd fight you after that.
"What?" I didn't understand a word he said. Although I finished high school with an A in English, it was completely useless to me here.
"Fight," Hickey gestured to me, holding up his fists.
And I said: "No fight. Never fight." I was used to hitting whoever I wanted on the ice in the Czech Republic. I quickly gained attention at the camp and everyone saw that I was going all in. That's why when the coaches chose pairs for one-on-one drills in the corner, they gave me to Clifford. He was a madman who only ate meat. He picked up four chickens on a plate, scraped the cheese and sauce off of them, and then swallowed them.
They wanted to see me perform in a fight with him. We would beat each other unbelievably. Once I ended up on my ass, once he did, we were colliding, slashing. One fell, got up, and knocked the other one down again. We didn't give ourselves a second of rest. Three times like that. Each time, I went back to the line with a smile on my face, because I really enjoyed it.
This is exactly what general manager Dean Lombardi noticed, and when we were talking at the end of the camp, he mentioned how much he liked my approach and how enthusiastic I was, and that they would like to know more about me. He invited me to another camp at the end of the summer.
In time, they sent all the boys from the junior and the farm team away and I was the only one left without a contract. In the end, Lombardi told me that they would like to sign me, but since I was invited from Europe and I didn't go through the draft, I could only get a one-way contract according to the rules, and I didn't have what it took to play in the NHL yet. So he told me to work hard, that they'd spend the season watching me and that next year, they had a free choice in the third round, so they would draft me.
"Count on it that we would like you to be a King," he said while saying goodbye. It kickstarted me tremendously. From there, I continued to the Canadian juniors, Everett of the WHL, which the agent and I chose as the best solution, after seeing that I had a chance to play in the NHL.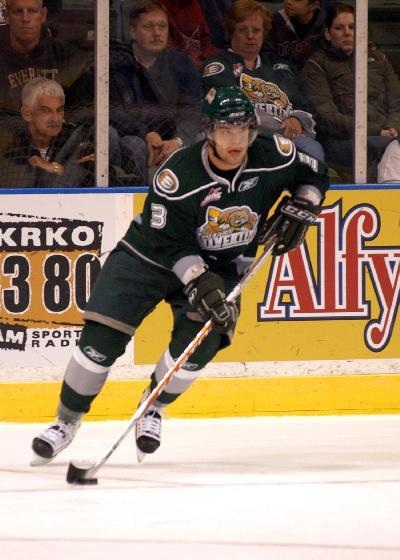 I started there by having my coach cut and shave me. I already had a solid beard back then. I shaved for the first time ever in the seventh grade when a girl wrote to me about a sprouting mustache: "Radko, please, shave, you look awful."

But even with the new look, I was successful. In the first game we were losing 2-1 and I scored two goals, which turned the game around. Then everyone in the room celebrated with me and we were so excited. I started great, I played the whole year in the first defense pair with Ryan Murray, who is in Colorado today. With a balance of plus-45, I was one of the best in the league, pretty good for a defenseman. At the time, I did not consider myself defensive. I scored, and I played short-handed and power plays as well. I knocked down opponents. I did everything. And I also learned to fight.
About the sixth game in, I knocked down a player at their bench. A two-meter-tall dude sprang right at me. He crashed into me, I crashed into him and I thought that was the end of it. I turned and hurried to the corner to defend. I then saw in the video what followed. Someone from their team wanted to replace the giant, so he reached for him, swung him back to the bench and followed me. Before he touched me, he dropped his gloves, grabbed me and started hitting me with uppercuts.
I was just holding him, accepting punch after punch directly to my face.
By this time, I had slapped someone across the cage. I had once plucked off a boy's cage as a teenager, but I hadn't experienced any real fist fights. And now I was just trying to stay on my skates while I got terribly beaten. My head was throbbing back on the bench and I just repeated: "Damn, it's not going to be so fun here."
But at the next practice, our enforcers took me aside and showed me how to behave during a fight. How to stand, where to catch the other off guard and they also advised me to always try to beat back. Most importantly, choose someone as big as me the next time. I shouldn't go after our opponent's biggest fighter; that's what they're there for.
"Okay, so just always tell me who they are, I don't know them," I said.
This training was useful, because every three or four games, someone jumped on me as soon as I took out his teammate. I had some nice hits. They even carried some boys out on stretchers. I had played against hundred-kilogram guys at home before, and I was used to having to go all-in on every hit, otherwise I would be the one who ended badly. Now 16-year-old boys stood against me, and when I really went all in, they dropped like flies.
In June, Tampa drafted me with their third-round pick, four picks ahead of Los Angeles. At development camp, I showed something similar to what I did at Kings' the previous year. During the preseason games, I scored a few goals, KO'ed someone on a Wednesday again, and suddenly a rookie contract sat in front of me, promising a start on the AHL team. I was excited. I'll be in the NHL in two or three months, I thought.
It took a little longer. A few years. But let's take it from the very beginning.
All of my uncles were hockey players. And from an early age, I only spent time with my dad's teammates and was friends with all their children. We played hockey all of the time. I had no idea about the world. I had no idea that there existed any man who didn't make his living playing hockey. When a relative from my mother's side came to visit when I was 9, I automatically asked him which team he was playing for.
"Well, I'm a bricklayer," he said.
I wondered which team the Bricklayers were.
Many of you will remember dad, Leo, from Sparta, Brno or the national team in the 80s and 90s. He also played at the Olympics and world championships; he has medals. My childhood was based where he was playing at the time. As a baby, I was with him in Finland, then in Germany, Switzerland, Norway, for a short time back in the Czech Republic, then in Sweden and finally again in Germany. I got used to the fact that almost every August, we packed up and went to another country, moved to a new house, I'd have to go to a new school, listen to a new language around me and I'd have to get used to new hockey teammates. It seemed normal to me. I knew nothing else.
We still had a bag full of toys from Finland, but over the years all I needed was a ball, a hockey stick and some Legos. My dad played with the Legos more than I did. He always built castles for me overnight, and then I came to play war, and I shot and destroyed everything.
Everywhere we went, I had to learn to work among the locals in a few months. In Sweden at school, for example, on the first day I called to a boy, "Hey," which is their "hello", and instead of coming, he only greeted me in return. I started learning how to write with Swedish letters, later in Germany I started learning English without knowing at least a bit of German, so I translated English words into German at home and only then into Czech. It was a crazy mixture.
When I had my homework done in German or Swedish, my mother, a teacher, came up with the idea that we should still know Czech so that I wouldn't forget it. It was a pain for me, because I was used to writing all nouns in German with a capital letter at the beginning, or I learned "z" differently than was common in our country. My mother and I returned in sixth grade, while my father and sister and grandmother stayed in Germany for another year. Only then did I know what it really meant to live like any other kid.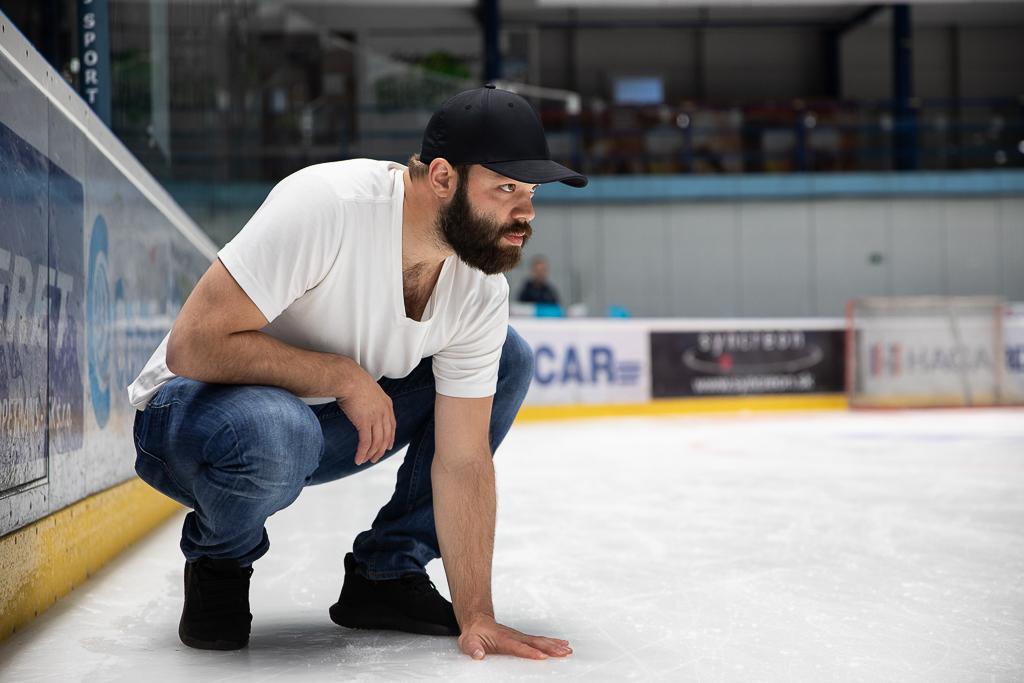 The only thing that hasn't changed for me in all these years has been winter. Dressing room, skates, hockey stick, puck. It was the same everywhere. Dad said that in Norway, I was already going to the lake behind the house to skate. I saw the children skating there, so I hurried after them and did not return until it was dark and I was hungry. I loved hockey from an early age. One time, I just laid down on the ice, and when people asked me what I was doing, I told them that I just liked the scent. Dad cursed me for just laying there, but grandma shouted at him to let me be. She told him that he was exactly the same, that he would just lay like this.
I didn't understand it then, but today I realized how training was a little different in each country. Sometimes, we played on the whole rink, somewhere else, only on one third, somewhere else they skated a lot, somewhere else, less. As far as I can remember, I was one of the best everywhere, but in Augsburg and then Heilbronn as a student, I was outstanding. We would win 16-3 and I would score 10 goals and have three assists. In the red Jofa helmet after my dad, I often just took the puck behind our net and soloed across the whole ice.
And I played offense. Dad didn't want me to be D-man, probably because he knew there was less to worry about on offense. I was still a forward on the youth team in Kladno until coach Lidický in the ninth grade, when we lacked defenders, told me: "Look, dad was a D, so you're going to try it, too, aren't you?"
I had no problem with that. I played a few games like that and I was invited to the U16 national team for the first time, among older boys. I came to the meeting, I looked at the lineup and I couldn't find myself on any of the offensive lines. I wondered what was happening when David Štich looked over my shoulder and said: "Huh, we're on defense together, right?"
That's how I became a D-man. I continued to play forward for a while with the youth team, but over time they told me that if I was a defender on the national team, it would be good for me to go to the back end with the club as well.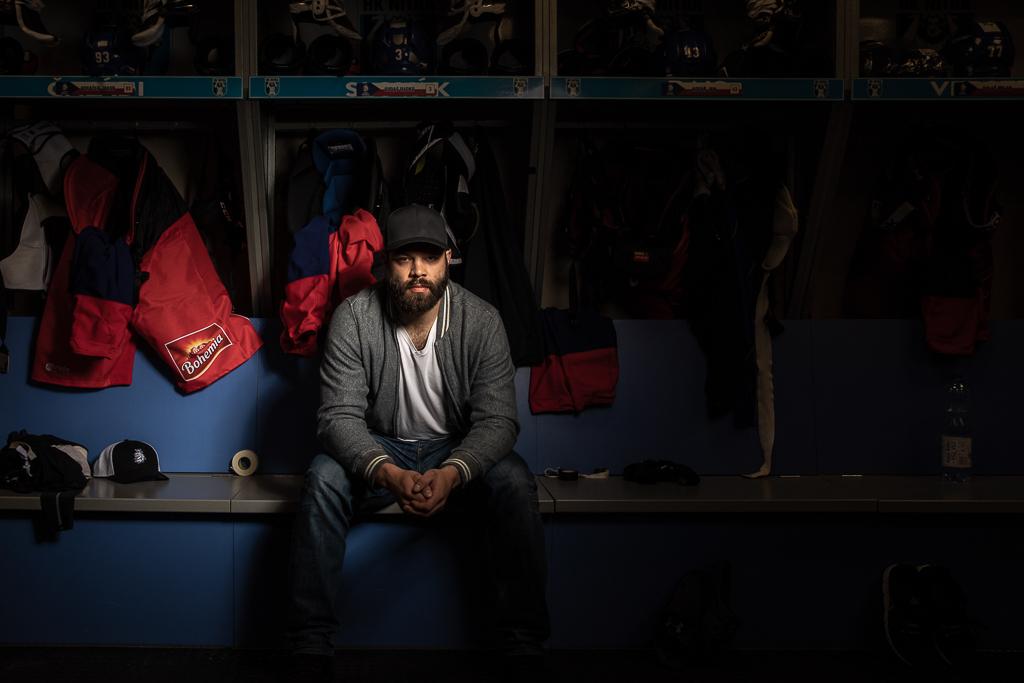 I stayed in youth hockey for three years. It is hard to say whether the junior team simply skipped me, or it was just that Kladno had at that time an incredibly packed team with names like Voráček, Frolík, Tlustý, Kazatel and others. Anyway, one Saturday, I was supposed to go to a game with my youth team in Pilsen. I was just lying in front of the TV and my dad returned home. Shortly before that, he had started coaching the second division league (what we call 'firts league' in Czech) team in Beroun with Karel Najman, where they often composed the lineup according to who they were sent from the extra-league teams. Suddenly, two boys fell ill, another one was injured in the morning and they just couldn't borrow another from the extra league, so they were not able to build even three D-lines.
"Hey, where are you playing today?" dad asked.
"In Pilsen," I said.
"Hmm, you're going to play in Brno," he told me.
"That's nonsense, isn't it?" I asked
"It's not," he said. "We leave in an hour, get dressed, we're going to Kladno for gear. We need a defenseman. I talked with Karel and we're taking you. He said he would want to try you anyway."
I was 16 and suddenly I was going to my first adult game. Sometimes I heard that I only got a chance because my dad coached the team. Maybe. But one chance was all I needed because I was ready.
I didn't even have time to turn around and I was already on the ground.
As a forward in Beroun, I went to the middle of the ice for a pass in one game. I peaked back for the puck, but as soon as it landed on my stick, I hit a tree. I dropped as if I had fainted, barely catching my breath, wondering what the fuck had just happened.
A giant stood over me, visibly enjoying the moment he shot me down. Right there, right at the moment, I got the first big hit of my life and I realized that I must never make the same mistake again. I found out what a disgrace it is to be the one who gets shot down.
This was like an awakening that changed everything. The one who laughs at others must always be me, I swore. I wanted to do to others what this boy did to me. I wanted to be the one watching the others from above because when you drop someone like that, it's a great boost to your confidence. Someone is sitting under you, they don't know what happened, and you can laugh at them with just one simple look that makes them feel even worse.
It's a dog-eat-dog world. That's what it's all about.
This is a favorite phrase of the A-team guys in Beroun. I can't say it to my children yet, but it accurately describes my approach to hockey. Either you get them, or they get you. There is nothing in between. When I played for the A-team at 16 and the second youngest teammate was about 22, I had to deal with it. Beroun was a team of veterans. Křesťan, Slížek, Jelínek, Braniš, Vlček or Josef Zajíc. I didn't dare to say hello to that guy, until after a few training sessions when he took me aside to tell me I really didn't have to greet him by saying, "Good day, sir." It was also him who taught me how to earn respect. He had a very fast stick. As I took the puck off his stick in a drill, I immediately got slashed on each wrist. He knew how to do this perfectly. He told me that if I wasn't able to deal with it, they would eat me alive.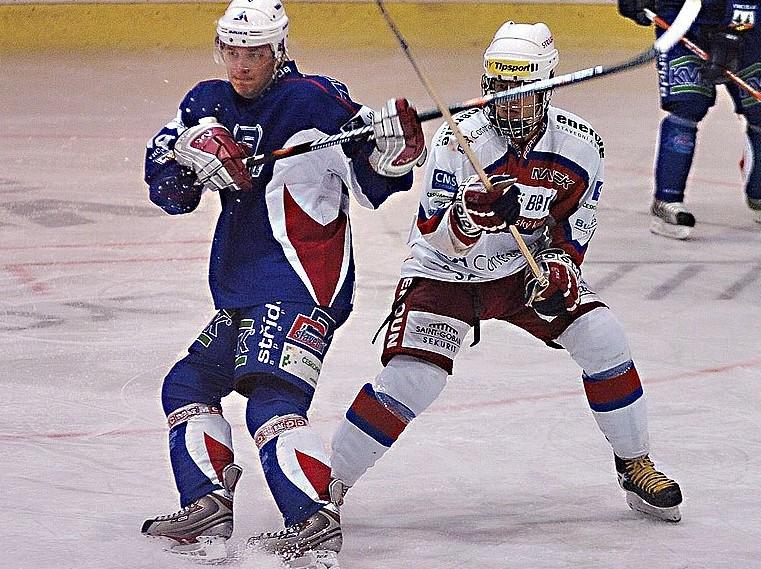 At the time when I went to play in the first league and also stayed with the youth in Kladno, it often happened that one day I played with Beroun in Ústí and the next day in Kladno. The boy next to me at the faceoff would ask: "Wait, didn't you play in the first league yesterday?"
"Well, yeah," I said.
"Nice, nice. I was there to watch you. Good luck then," he said.

It was nice of him. But in the middle of the game, he went behind the net and I came from the other side and hit him so hard that he had to lean on others on his way off the ice.
Guys, it's a dog-eat-dog world, I told his teammates when they jumped on me.
Believe me, it's a beautiful feeling to see someone leave a collision with you, all wrinkled and shaken, gasping for breath. Everyone likes something different in hockey, and for me, this is it. The knowledge that I was the stronger dog. Like dad used to be.
I watched him crush it from an early age, and I really liked it. I remember the scenes we had on tape at home, how a guy with a large plexiglass shield wanted to give him a hit and dad just threw him away, got rid of him with a single movement. He's a good guy, but as soon as he put on his gear, he became an animal, crushing everyone. That's why he always explained to me that on ice, it was a job that had nothing to do with who he really was. My approach is the same, thanks to him.
I started playing a physical game as soon as the rules of children's hockey allowed it. I enjoyed it and the hits from the Beroun pupils only confirmed who I wanted to be. I may have ended a few boys' careers when I was young, their shoulders had a rough time. That was when they tried some quick cuts by the boards on me and I just stood there, tough like a rock.
However, the referees also tossed me from the games in the first league after hits which I thought were clean, but no one was used to them there. The guys did not expect that someone with a birdcage could KO them, but I was tough. Sometimes, the other guy got hit with my cage to the chin and it was over. During the season, I deformed a few cages like this, and I have a lot of scars under my nose from that time. At 17, I was one of the most punished players in the league, but no one blamed me for my style; my father even supported me in it.
Even then, I sometimes found someone in the middle of the ice, and in retrospect I don't understand how no one fought back because of it. But fist fights were not as popular here, and when someone tried to hit me, take me out, I knew how to read it and dodge. Nobody succeeded. Yeah, I had some huge guys playing against me, but I wasn't scared. Even large trees fall to the ground, it's just a little harder to cut them down.
When I saw that I could not shoot down someone with a traditional hit, I would turn my back and hip, he would stumble over me and end up on the ground anyway.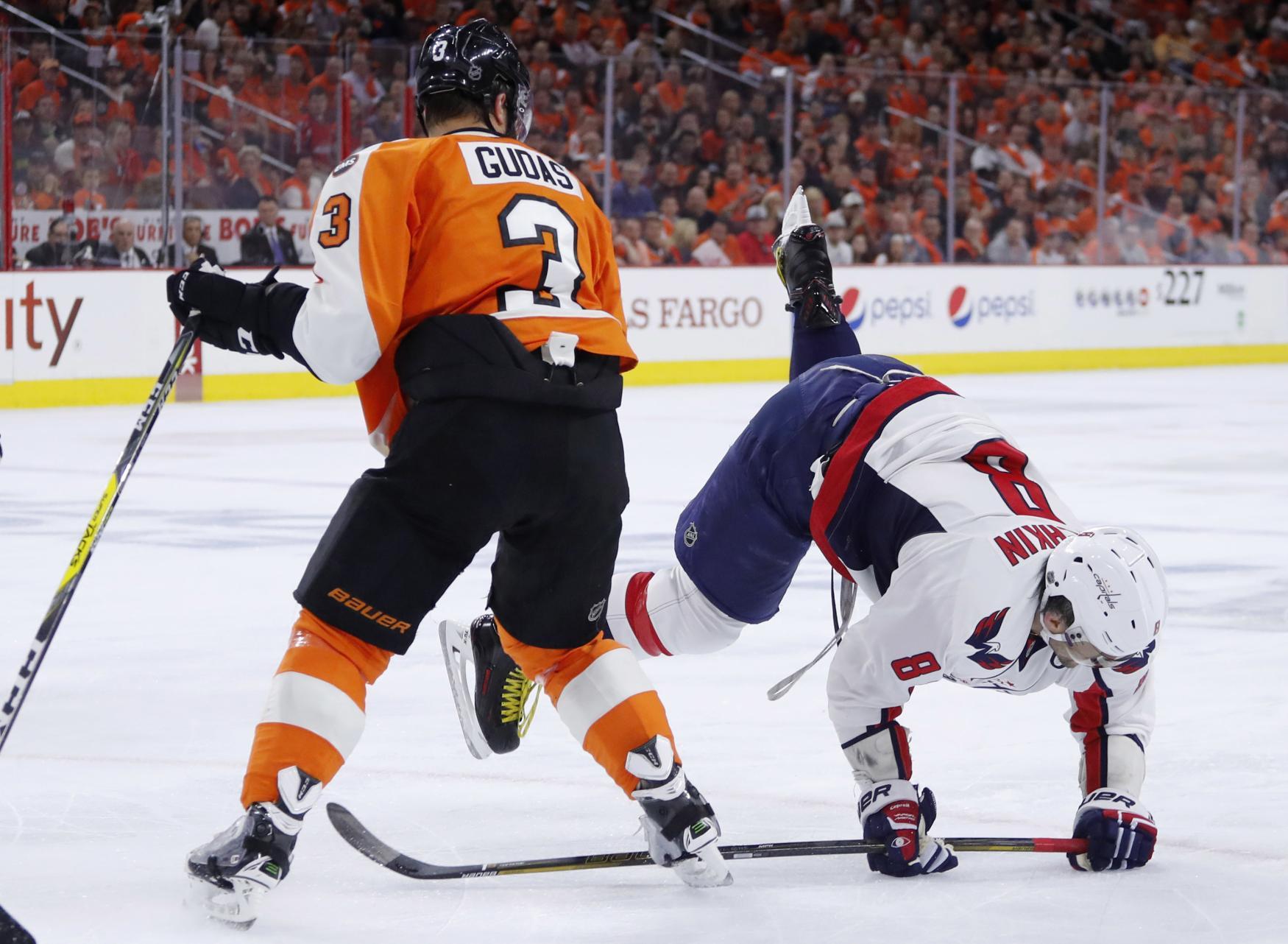 I had no problem with strength, I worked out a lot from a young age, originally because of my crooked back and flat feet, but later also just to be tougher. My dad told me that until I was 18, dumbbells were worthless, that I would just stop growing. And because I was never the tallest, I wanted to grow. It was an advantage that my dad knew what was needed and led my exercises. And even though we started in the gym in youth, I put on less weight to become more nimble. At home, I worked mainly on my abs and back because you need those the most. My routine was 20 minutes before bedtime in my room. Although I used to be so pumped that I couldn't sleep, I didn't enjoy training in the morning. The only dumbbells I had were from my grandmother and they were just to pump my biceps to look good in the summer swimming pool. In the summer, dad and I went to shoot at the net. I deliberately pretended to not want to go so he had to push me, because then I felt more pumped.
I swung to shoot from the top of my body, rotating only my torso. It wasn't until later in America that they filmed us and showed me the need to stretch from the leg all the way through my body. I had a pretty hard and accurate shot before, but when I pulled the puck nicely from behind, I added a few kilometers per hour.
On the way to Brno, I was just sitting quietly on the bus, overwhelmed, next to a boy who wrote online stuff for us. "I'll be playing with men, I'll be playing with men," raced through my head.
"Watch out for 81, Appel. He has fast legs," my team shouted at me before the game
"Okay. And what does it look like to be careful?" I thought.
I found out soon; on the third shift.
Appel was skating at me and I was backing up, backing up, and suddenly he raced around me next to the boards so fast that I didn't even have the time to turn around. I just watched him go in alone in front of our net, thinking that it was a slightly different speed than what I was used to from my youth.
Back on the bench, my dad told me how to position myself better the next time, and I really was more careful. I have a feeling they didn't put me on the ice against him anymore, but I also remember how I took the puck, raised my head and saw Radek Křesťan skating to center ice. I threw a pass directly onto his stick and I said to myself: "Dude, it works, I can play here."
After a while, I dropped someone with a hit and whole stands started yelling that Gudas was a you-know-what. I liked it. I didn't care what exactly they were shouting, but I liked that they knew about me, that they were shouting my name. I won't lie, I don't even remember if we won or lost that game, but I still had the feeling that if I fine-tuned a few details the next time, the first league was nothing I couldn't handle. My passes were good, I could play physical and the fact that people shouted and threw beer at me was great. That meant I was focused on the game.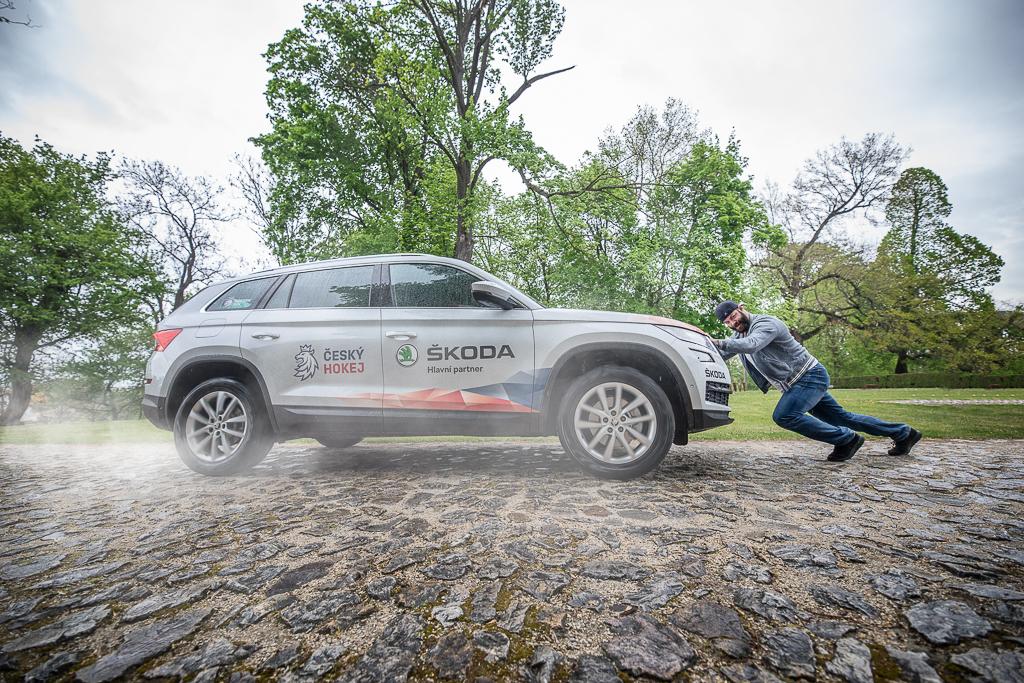 I jumped in a couple more times that season. They didn't play me that much, but I played. The next year, even under new coaches, I was a stable part of the team.
Meanwhile, in the spring of that year, when I alternated between the youth and the first league, one start with Kladno juniors was enough. Martin Pešout, the coach of the U18 team, saw it. Even though I hadn't played a game with this team that year, he invited me to prepare for the World Cup. "Hey, you're coming to Finland with us, alright?" he told me after one friendly.
It was the infamous team with seven Slavia players, and we didn't end well. But I didn't play at all, so it didn't affect me as much as the other boys who were crying in the room after the decisive defeat by Germany. Dad and mom came and I at least enjoyed the atmosphere of a big hockey event with them in the stands.
The next year, when I was eligible for the draft for the first time and went to U18s with my year, we had a bus trip to the Division I tournament in Poland. We had a team full of stars. Palát, Kovář, Kubalík, Vincour, Jordán, Rutta, Kempný, Pacovský and others, in the net Furch and Francouz and against us Kazakhstan, Lithuania and Ukraine. We didn't even have to prepare for the games and we still scored seven or eight goals every game. We scored nine against the home Poles and after each goal the fans chanted that nothing had happened.
But in the end we didn't care. There weren't many boys with us who had been part of the fiasco the year before, so we said that we wouldn't worry about what we couldn't influence, and we would enjoy the tournament to the fullest. Of course, we advanced without any problems, so after the last game we just took off our skates, lit our cigars and danced in the gear in front of the stadium. "We Are The Champions" played from the room and we had the gold medal of the IIHF World Championship on our necks, which only had "Division I" engraved on the back side. We knew we did what we had to do, but it was clear to us that no one in America cared about this. That we were a lost year.
I didn't think about the NHL at all at the time. In Beroun, they raised my salary from 3,000 to 7,000 crowns, and I enjoyed having money for lunch and not having to go to school much. But I couldn't completely miss it, because my mom insisted that she wouldn't let me out of the house without a high school diploma. I somehow negotiated some Ds. Fortunately, I have a talent for math, I knew German better than our teacher and English was not a problem either, so I successfully finished my high school.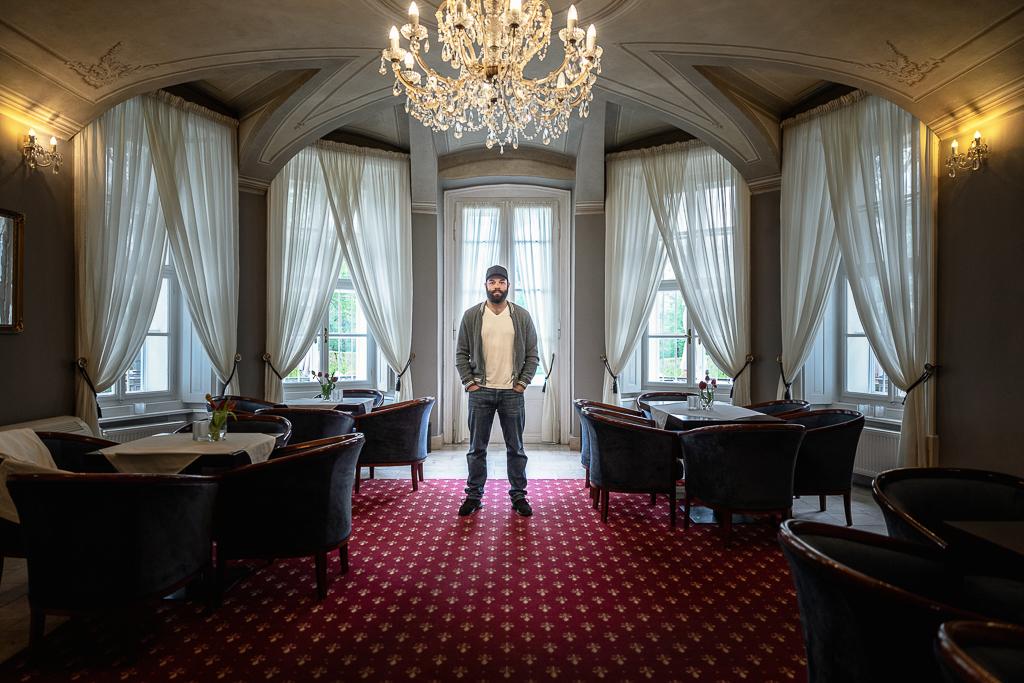 But honestly, a better school of life was the first league. I lived among the guys who had families, I heard what they were dealing with, and when they had a shot to stretch their lungs or Alpa (embrocation, some people drink it; transl. note) on a sugar cube before the game, I couldn't miss out as a newbie. Give it to me!
In my last season, we didn't win for 16 games in a row, the mood was lousy and I really found out what it meant in sports to struggle. What saved us was a goulash from our custodian. We all enjoyed it very much, only to be told by him that he made it from dog meat.
In the meantime, they called me up for the playoffs in Kladno against Budějovice, when their defensemen were hurt. With the birdcage, I started in the extra league for the first time and immediately went on TV. I still remember my hands shaking.
A year later, the coach in Kladno would let me play just one shift, and then I'd freeze my ass off on the edge of the bench. I never understood what he was doing and why, but on the other hand, I at least had some experience with the extra league. I played the first league regularly, had a pay of 20,000 crowns and at 18, I felt like a king. Then I got to Canada for the U20s and played against John Tavares, Jordan Eberle, Tyler Ennis or Jamie Benn. In this tournament, I was chosen as one of the three best players of my team, and apart from the watch that I got as a prize, which I still proudly wear, I had it confirmed that I could play against the absolute best of my year. I scored a few goals, I shot down a few guys, I wasn't afraid of anything and then I read on TSN some praise from Pierre McGuire, a Canadian expert on young hockey players.
Things started to move and in the summer I hurried from Turkey to that Los Angeles camp.
The boy's name is Zack Fitzgerald, and even though he left for hockey in Scotland a long time ago, we are still friends. At the time, he was an enforcer on Carolina's farm team, against which I played one of my first AHL games. I shot down one of their boys, so Zack sprung at me. Vlado Mihálik, a huge boy, played with me on defense. He kept Zack away from me, he wanted to deal with him on his own, but I yelled at him: "Vlado, please, I need this one." I didn't want to gain the reputation of someone who would provoke a fight and then let someone else fight for him.
"Okay, enjoy," Vlado shouted back.
The fight started like my first one in the juniors. Before I even realized what was going on, I got about four hits on my nose. But I heard them calling from the bench: "Punch him, too! At least one!"
That woke me up and made me make up my mind, too. I punched Zack, and as my hand was coming back, I hit him with my elbow as well. I liked it so much that before we were divided by the refs, I did it several more times. Beaten up, we then left for the penalty box, where Zack suddenly shouted at me from the other side: "Respect, buddy. I had to do it, it's my job."
With these words, he inadvertently explained to me what professional hockey was all about. It's a business. It's not that the other guy hates you, he just has to do what they paid him to do.
"Thanks. Good job," I waved at him. Since then, we have enjoyed talking on various occasions.
In the AHL, this introduction came in handy for me. It gradually became natural for me to be the one who jumped on the opponent when he'd hit someone from our team. The AHL was like a jungle; we were fighting all the time. Everyone with everyone, punches and fists everywhere. In the first season, I experienced about five fights with both lines and even goalkeepers battling it out.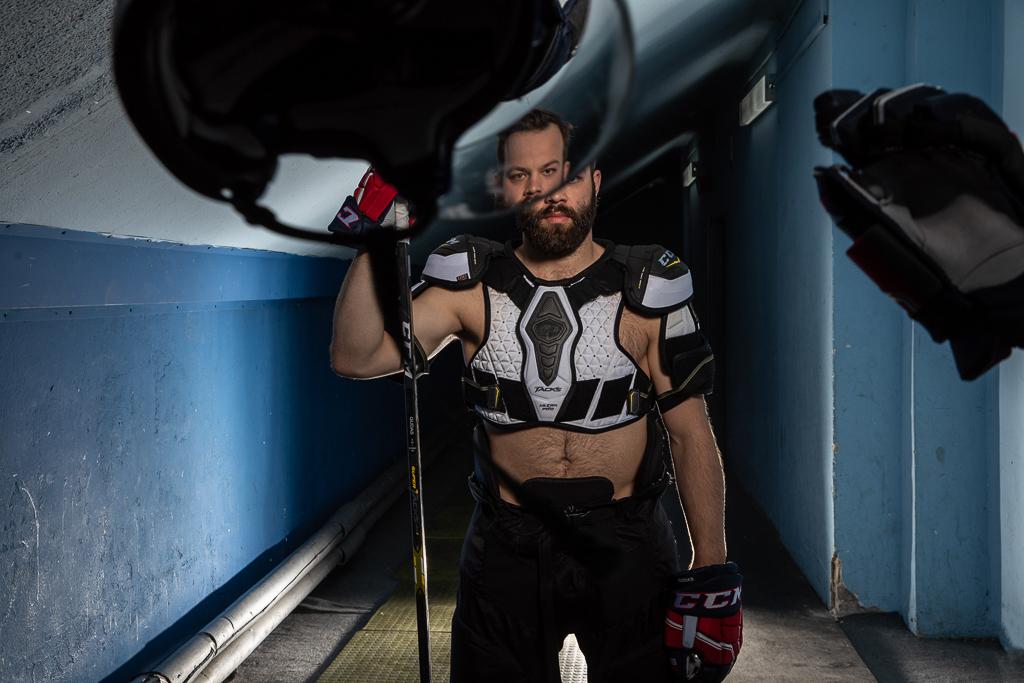 It's been about 10 years now, but then the old-school guys were still playing in the AHL. Mitch Fritz, Eric Neilson or Pierre-Cédric Labrie played with me, elsewhere they had purebred heavyweights like MacIntyre, Lessard, McGrattan, Yablonski, "Nasty" Mirasty or Gillies. Literal butchers.
You really don't feel good when you shoot someone down and you just see a huge shadow approaching you. You raise your head, there's a mountain of flesh with a huge moustache, and Trevor Gillies is shaking his gloves off and asks: "You want some of this?"
"I'm good, buddy," I replied. "I'm good," was my reply when I wasn't really interested.
"So watch out," he said.
Okay, okay, not really with you, man. I'm sorry. I saw what you did to my teammate a while ago.
Usually I chose the same weight guys as they advised me in juniors. When I had to fight with someone who measured two meters like Finley or Tinordi, I preferred to quickly punch him a few times and pull him to the ground, because otherwise I would not stand a chance. The fights happened more often anyway. A lot of locals didn't like to see a Czech dude trying to prove something there, so they flocked to me all the more, but I didn't care.
After all, it's a dog-eat-dog world.
On the farm, this was absolutely true. Goals, assists, fights, I did everything just to be noticed. I wanted to go to the NHL. But the first two seasons they did not take anyone young up. Even so, those were great times, because the boys and I had a house in Norfolk right on the beach. In our free time, we surfed, had a lot of friends and we lived a great life. First, we lived with Vlad and Juraj Šimek, a Swiss with Slovakian roots, the second year with Ondřej Palát, Richard Pánik and Jaroslav Janus. We managed to create our Czechoslovak comfort.
Hockey-wise it was also great. During the second year, we had a winning streak of 28 games. We were a great team. Our second line of Palát, Johnson and Pánik was the best in the league, and the first line was Smith, Conacher, Labrie. Everyone went on to play in the NHL. On defense, veteran Mike Kostka and us young guys each had a clear role. We didn't even need a defensive coach. We knew exactly who was going on the ice in what situation, we could easily take turns on our own. It worked like a well-oiled machine. That's when I first experienced what it's like when it really works on a team and everyone knows and fulfills their role. At that point, hockey becomes even more fun.
We were the fastest and most skillful team in the league, and when we were losing or it was needed, thanks to our fourth line, even the toughest. When something wasn't working, we would just beat up our opponents and they crumbled.
We were coached by Jon Cooper, who is still in Tampa, and even then he knew exactly what to say and how to get the best from us. For example, we had a rule that on three-day trips on Friday, Saturday and Sunday, we had to get more points than games in order to be able to take beer on the bus. That meant winning at least two out of three. Because the shortest trip took 12 hours, we really didn't want to spend Sunday night without drinks. We had incredible motivation just because of that beer.
The last two months of the season were unreal. It's a constant, luxurious feeling when you go to the arena, knowing you will win. We rolled over everyone. We beat our opponents in the conference final and the final, 4-0 and 4-0. It was unreal. I thought that after this success, I would work even harder over the summer and finally play in the NHL. But the strike began on July 1.
I still had a contract that year, wondering if it was worth staying in America. But why if the NHL might not play at all? Wouldn't it be better to return to Europe? My agent told me that I would just harm myself, and gave me the example of Tomas Plekanec, who also stayed the previous lockout in the AHL, and thanks to that he was called up to Montreal, where he eventually made an amazing career.
I was tempted to pack myself up and go to Russia instead of spending a useless year on a farm team to make money when the opportunity arose. In addition, Tampa had just moved its backup team from beautiful Norfolk to Syracuse, which is in the middle of nowhere, sorry locals. But I decided to give it another one season. The money could wait.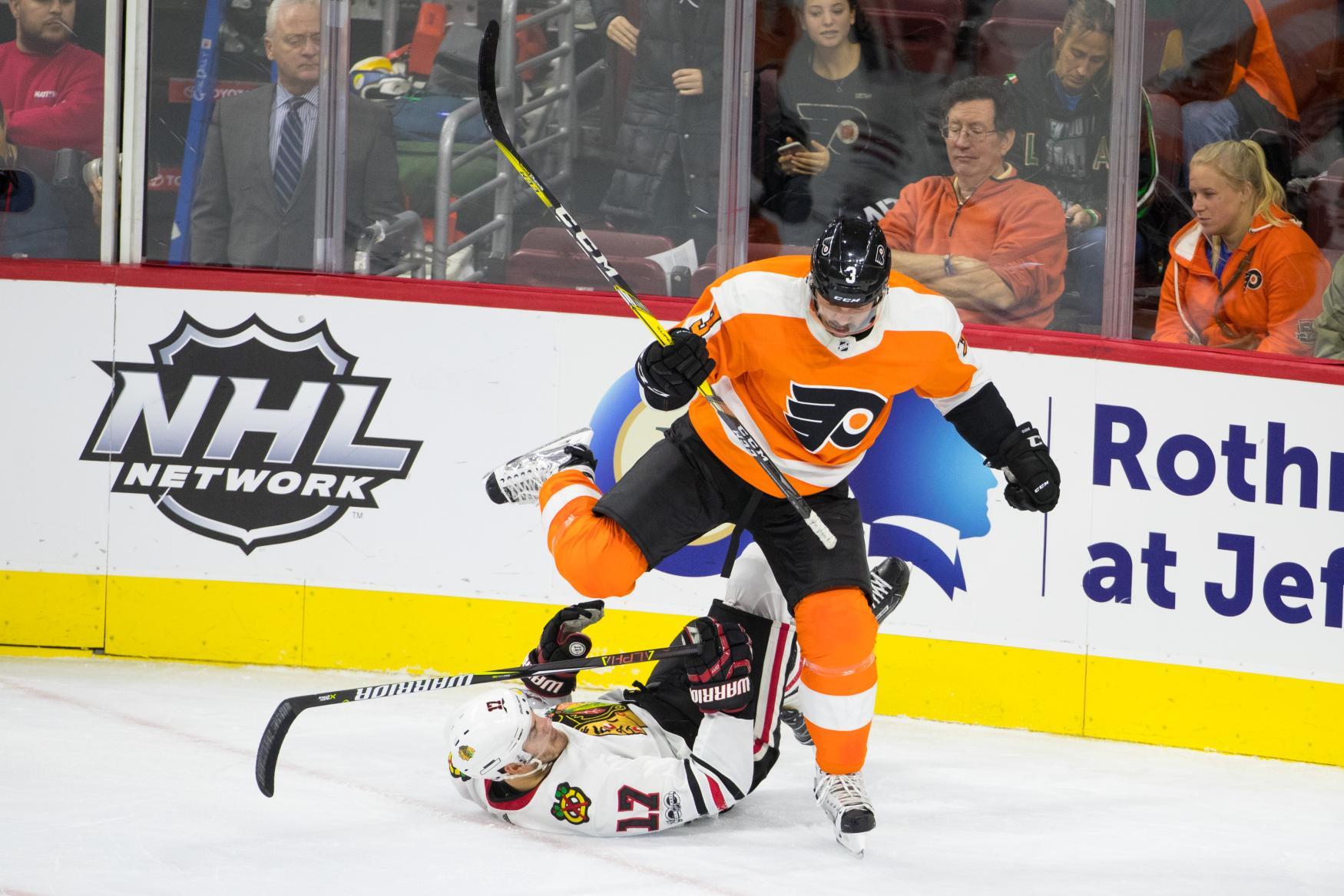 The boys and I made it nicer in Syracuse than it really was. We were winning and going to pubs, which didn't bother Cooper. He understood that we needed time for ourselves when we had to stay in such a city. It was enough for him that we did our job on the ice.
After all that, the NHL started in January 2013 and a few of us got an invitation to camp. Mark Barberio and I fit 100 percent into the six D-man spots, but in the end coach Guy Boucher called us and told us that even if we played better than anyone else, he had to keep others there because they had one-way contracts. That he had to give them a chance.
It pissed me off, but what was I supposed to do? It is probably my innate humility, maybe my ability to understand the actions of others, but I respected this decision. In my mind, I sent the coach to hell, but it was obvious to me that I wouldn't waste years of work with some rebellion when I was so close.
And honestly, I enjoyed the farm team the most that year. I enjoyed our lives. Basically, no one in the city knew us, we could do whatever we wanted, and we were still incredibly successful. If there's no room for me in the NHL yet, I'll at least keep doing what I'm happy about here, I told myself.
But after a solid start, Tampa started losing, and over time some guys were called up, including Palát and Pánik, and damn… What about me? Still nothing. Eight D-men remained, a few of whom were simply kept there just because they would have to pay them the same money on the farm.
The same next week. One more and… Nothing.
I played great at the time. I led the AHL in plus/minus, I had points, I was fighting and there was still no way up. The situation changed when a different agent started chasing me, saying that he would get me into the NHL and pushed me to at least call mine.
"Look, what do they really want from me?" I said. "They're terrible, I do everything here and it still leads to nothing. What more can I offer? I honestly feel like packing up and going to Russia."
"Don't go anywhere," he said. "Hold on a few more days, you'll see. They will have to change it soon, they can't play it like that anymore."
We were just flying for a trip to Toronto and Newfoundland, where we had a rookie party, so I'd spent the weekend drinking alcohol, because in Newfoundland there is nothing to do but play hockey and get drunk. It was a beautiful farewell party to the AHL.
On Sunday evening after arrival, we went to a concert. Our next practice was on Tuesday. On Monday, I slept late and woke up around 10 o'clock. I looked at the phone and there was a message from Steve Yzerman, the Lightning's general manager.
"Call me ASAP." Underneath it missed calls.
Oh. So I'm either traded or I'm going up. I pressed the call back button.
"Steve, good morning," I said.
"So, have you sobered up yet?" he asked.
"Enough for this call," I said.
"We've decided to call you up. When do you think you can catch a plane to Miami?" he asked.
"The next one," I said.
"Then you fly at two," he said.
I immediately called my parents and also Palát, to tell him to wait for me in his room, that I was already on my way and we would finally play together again. And you know what, the first game against Florida, I made one great pass in the middle to Palát. Something like the one in Beroun back then. I knew right away that this was exactly what I needed. Thanks to this moment, I showed myself that it would work here as well.
There was probably no player there as fast as David Appel, so no one went around me this time. Not even Kris Versteeg, whose knee I'd torn in one duel when we went side by side for the puck on the wall. He probably thought he would overtake me easily, he wanted to jump over me, but I'd left my ass there. He stayed on the ground and I carried on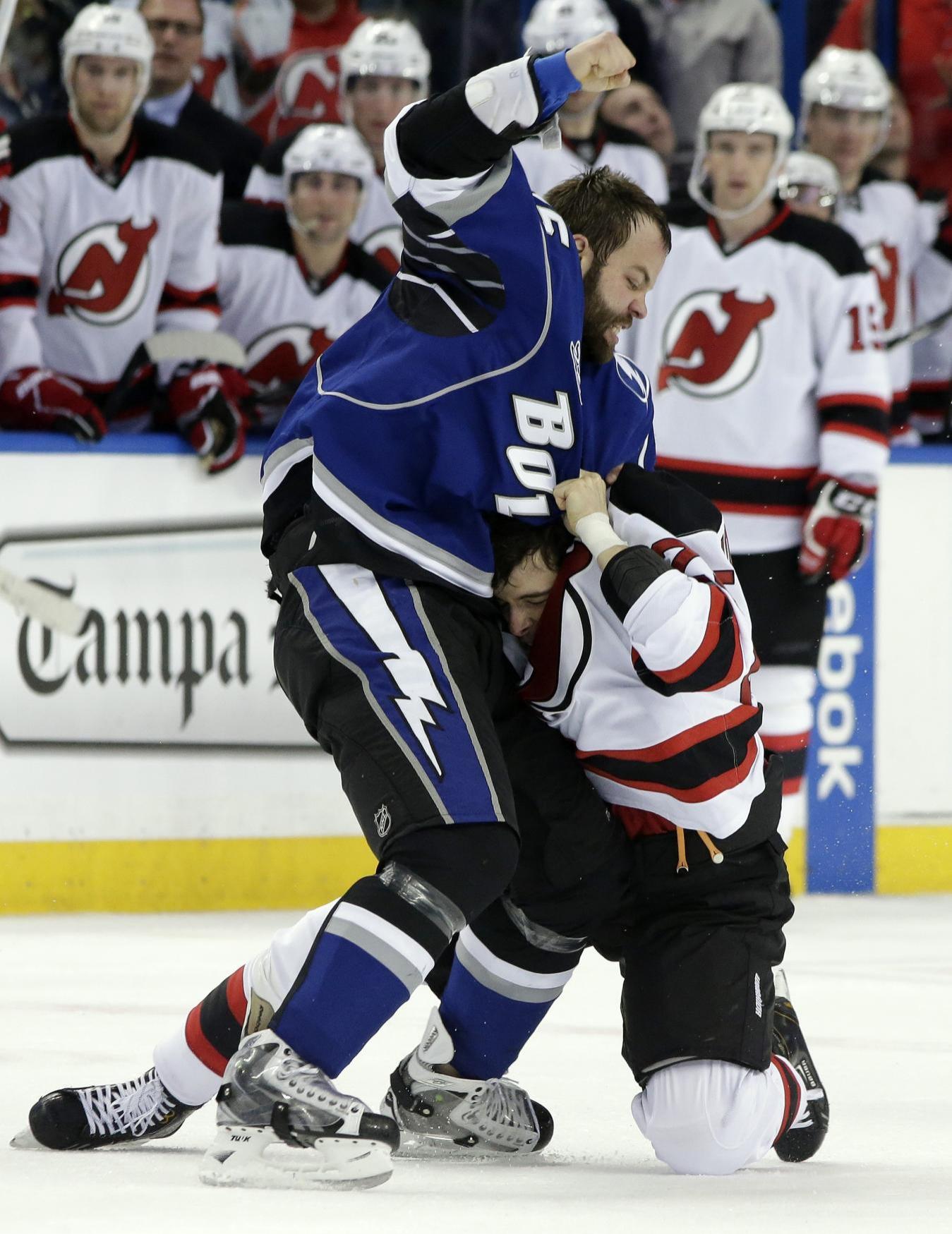 I wasn't happy to see a guy in pain, I don't want anyone to get hurt in hockey, but on the other hand, it wasn't the first time someone got hurt over me. I didn't wish Versteeg or anyone else anything bad, but I can't say that I couldn't sleep after it or that it worried me. This just happens when I play hard. In addition, hockey was an individual sport for me at the time. I had to make a name for myself, every detail mattered, so the puck just had to get out of our zone at all costs. I couldn't let the dude get in front of me.

Dog eat dog.

Of course, the event caused a commotion and I inadvertently sent a message to the league that no one shall pass by me. With every other duel I came out as one who stayed on his feet, I made a name for myself. They noticed me right away. Shortly afterwards, the club fired Boucher and Cooper came to us. In his second game, against New Jersey, I shot down someone from the Devils, and their guy shot down someone on our team, so a fight broke out and it ended in a fist fight with Tom Kostopoulos, my first in the NHL.
I got him good. And on my way to the penalty box, when I turned to Cooper, I noticed him winking at me. I've never felt so good about any fight.
I finished playing in the NHL for the rest of the season before I was sent down to the AHL during the playoffs. I took it as a joy. I thought I was going to win the title all over again with the boys I had matured with in a hockey sense. It looked like that for a long time. We got through the first and second rounds without a defeat, and even in the finals of the conference it was a clear win. In the last game against Wilkes-Barre, we led 5-0 after two periods and it was 3-1 in the series. Twenty minutes remained to be played.
But one Czech who played against us flew into my knee and just barely missed tearing my lateral ligaments. The next day, I couldn't even get on my swollen leg. I was so fucking pissed at him. It looked like the end of the season for me, but in the finals we were challenged by Grand Rapids, a Detroit farm team full of young stars led by Petr Mrázek, Tomáš Tatar and Gustav Nyqvist. We were losing 3-0, then the boys pulled it down to 3-2 and in the meantime I climbed back on the ice after 10 days of rehab. I tested my leg and told the coach that I couldn't skate backwards, but I could go forward.
"Then if you want, come play forward," he told me.
In Game 6, which was played at home, I started on the wing of the fourth line. I didn't get the first shift until sometime in the middle of the first period, but as I jumped on the ice, the whole hall rose and people started shouting with enthusiasm.
I still have goosebumps today when I remember that. I went forward, one collision, a second, a third, and I was immediately back on the bench again. That was all I could do. In the end, we lost, but I had an unforgettable experience and it was still another amazing season. During the exit interview, the coach told me: "Never come back here again. I want you to stay in the NHL."
I already had a new contract signed with Tampa, which we resolved during the playoffs. First, the agent called to offer me a two-way deal for two years. With my last experience, I immediately replied that I had no reason to accept. With that, they would just throw me to the farm at the first opportunity, and I refused to do that again.
From two, two-way years, the deal changed to three, one-way years and an average of $700,000 per season.
"Look, while we're bargaining, try a million and a half," I told the agent.
In the end, we agreed on an average of $1 million, which was an amount of money I could never have imagined. Until then, I had taken $60,000 a year. I paid taxes and accommodation, and I was glad I brought home a few thousand dollars at all after the season.
As soon as I signed, we had just finished the second round and I invited the whole team to the bar. We went to one of the student ones, where they offered a beer and a shot for $2. Even with those prices, I spent a few hundred there, but I thought it didn't really matter. I would be a millionaire anyway. I felt like a world champion, the whole thing seemed like a dream. And I haven't woken up from that dream to this day.
We played the first game of the next season in Boston, and Jarome Iginla just had his first game with them; the guy I watched as a kid when I got up at seven in the morning on the weekend to catch NHL Power Week.
I took him down cleanly and he immediately wanted to fight. Iginla and me? All right, bring it on…
On the bus as we were leaving the arena, I was so stunned that Cooper asked, amused, if I had already realized who I was fighting with. "Wow," I just replied. Then it took me a week to recover mentally from the fact that my fists were beating such a legend.
When Iginla came to me in our next game, saying that he wanted another round, I took it differently. I realized that I just simply belonged in the league with the best hockey players in the world at the moment, so we are equals. We played the same competition, we had the same goal and now we were standing in each other's way. It was up to me how I dealt with it.
To get into the NHL, I had to have a certain level as a player. If you're not good enough, you're out. Everyone in the league has top handling, is fast and will do the same thing as the other. In order to be remembered, you have to be different. There are a lot of good hockey players, but only a few real players. You have to stand out, excel in something to stay there. Some people can do it with good shooting, others by being able to overcome anyone one on one, others have excellent game awareness and their eyes see everything.
And some take down those whose eyes don't see enough. That is me.
I'm proud of who I am. I'm first and foremost a hockey defender with everything that goes with it, but next to that I knock down others while keeping on my feet. I can throw someone over the boards on his bench. I can wake up my team with a good hit.
Even in the NHL, there are better and worse players, some get less space, others more, but everyone must know what his strength is and when and how to show it. Everyone has something of their own that benefits their team.
In my case, it's this, it's what got me into the NHL. Everyone has known about me as a player over the years, and they expect me to hit someone and not be afraid to drop my gloves. At the same time, it is up to me to be better every year and to still be able to surprise everyone. Hockey is evolving and I have to evolve with it.
I continue to prepare with my dad every summer, but we always have to make little adjustments. After all, when I came to the NHL, I weighed 102 kilos. I'm 93 kilos now. If I still played at the weight I did back then, I wouldn't be in the league anymore. The era of hulks is gradually moving to hockey full of speed and little agile dudes. I have to adapt to that, too. I have to work on dexterity and stamina, which I do. And even though I had the most hits among defenseman, I rarely manage to shoot down anyone in the middle of the ice anymore. I collect 95 percent of the hits at the boards.
It doesn't happen that often that someone skates right into my trap, and the league clearly protects creative players, even those who do not expect to be knocked down in the neutral zone. A few years back, I stood up to a guy who hit me in the crotch with his head. That's how low he went, and I was still suspended for an illegal check to the head. I was just standing there. I guess I should have stepped aside.
Hockey is moving towards increasing the number of goals. Every year, minor adjustments are made to the rules so that there are as many goals as possible while at the same time reducing the number of pure hits and fights. It's no longer such a battle on the ice, but rather a fast, tactical game. It is up to me to accept it if I am to continue to be a part of it. I want to knock people down. I'm not leaving the NHL. I'd rather keep up with the times. I'm developing as a hockey player to stay on the right side. I have to wait more for a chance to hit someone, and be more patient. I have to play more with my head than my body.
But if someone goes around me and thinks I'm just going to let him, I won't. Because, guys, it's dog eat dog. It's still the same.
Jana Mensatorová, ČTK/imago sportfotodienst/Ludvig Thunman, ČTK/AP/Chris O'Meara, ČTK/ZUMA/Christopher Szagola,ČTK/AP/Matt Slocum and the archive