Dallas. Those green and black jerseys. Derian Hatcher, who you really didn't want to meet in the corner of a hockey rink. One of the strongest teams in the 1990s. A place where I first touched the Stanley Cup, and the team that I almost joined several times.
Maybe.
Lou Lamoriello, who for almost thirty years was the most important figure in New Jersey, and who was my boss for almost my entire career, had a lot of specific characteristics as a GM. One of them was that you never knew if he was considering you for a trade. Never. Whenever he was preparing something, the team had no idea. In the whole NHL, anyone that wanted to do business with Lou had to keep it fair and keep it a secret. If anything leaked to the public before completion, the trade was off.
A couple of times, I heard about a possible trade, that was probably serious. However, I always heard from journalists, from my agent, or from Czech guys on other teams. "Hey, you are joining us," they occasionally told me on the phone. And then I'd immediately hear the other name involved in the trade.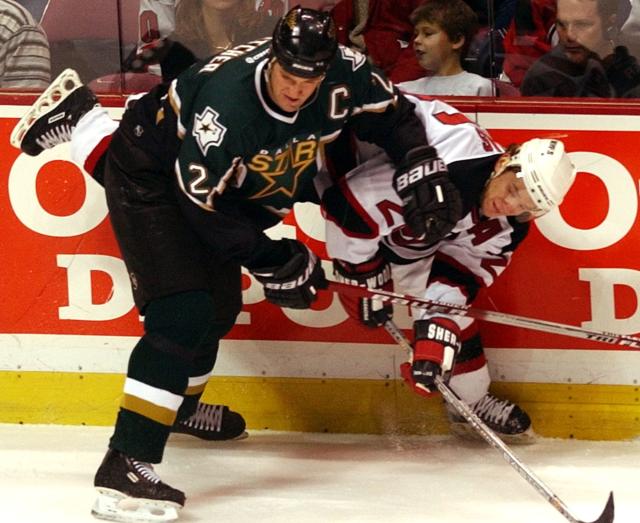 Most often, these rumors were about Dallas, where we played a tough and victorious playoff series for the Stanley Cup in 2000. They were coached by Ken Hitchcock, who liked my game, based on the rumors. No trade was ever made. Lou never even mentioned it to me. Maybe he always found out that someone had called beforehand.
In fact, I left New Jersey for only a few days during my entire NHL career: in the summer of 2006, when my contract expired and I became a free agent. Lou never discussed a new contract with me at the end of the season. He just wished me good luck. He told me that there were many clubs interested in my services and they would offer me an adequate salary, more than was possible with the Devils.
I was prepared to go elsewhere, but I did not prepare well for the free market. I didn't know exactly what it was all about, and instead of sitting in my agent's office (Allan Walsh) where I could see all the possibilities and offers from the clubs, I stayed in Prague and I didn't sleep until 6 in the morning. I was on the phone, talking with my wife, what to do next, calling my parents a few times, unable to make a decision that would, in a few moments, change my future for several years.
There were several interested clubs, but in the end it was about two teams, Los Angeles and the Rangers. With the Rangers, I went the furthest. We agreed on the salary and the length of the contract, but we didn't agree on one amendment. I requested a no-trade clause. Once I signed this deal to play for the devils' biggest rival, I wanted to be sure that I would stay for a while before moving again. Glen Sather, the Rangers' general manager at the time, didn't agree, and at one point I picked up the phone and dialed a well-known number.
"Lou, how is it going? Are you interested in a contract extension?" I asked.
I immediately received a drafted contract exactly according to my requirements. I did not understand why we didn't speak a word for a whole year on the topic, and then, within five minutes, the proposal that I had been willing to sign was in front of me. Maybe he was just waiting for my call.
I signed it.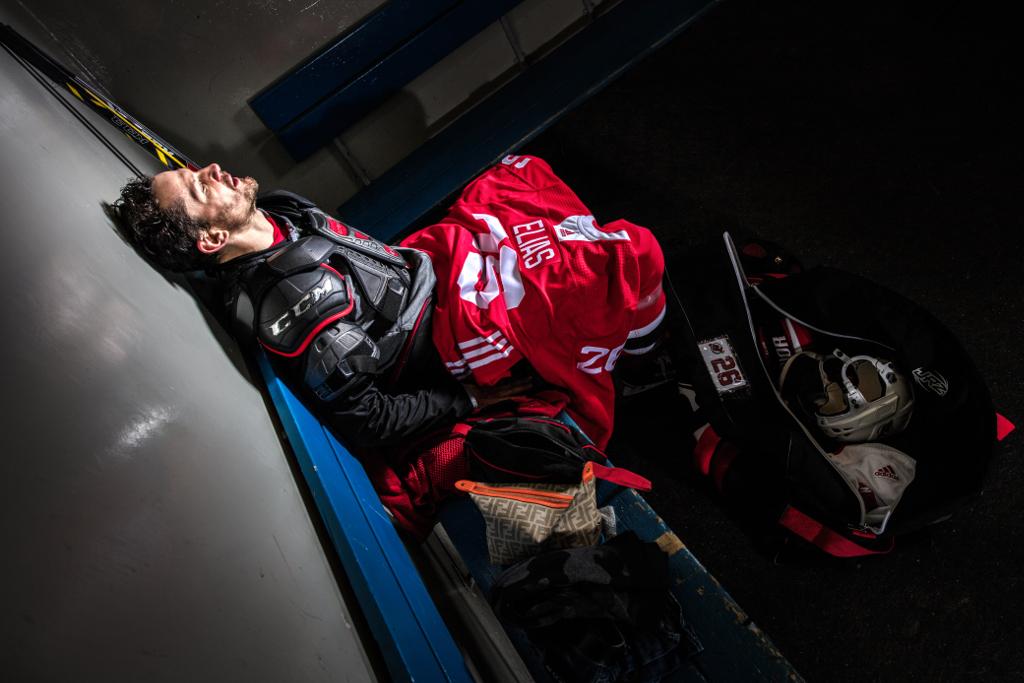 At that moment, I knew where I would play for the next seven years. And since I was 30, I thought to myself that the future was clear. I started playing for the Devils and I was going to end my career playing for the Devils. It would be nice to finish it there.
When my daughters were born, I appreciated this possibility even more. More than ever, I wanted to know what it meant to be involved in a particular community where I had experienced so much, to fully appreciate what New Jersey represented to me and what I represented to New Jersey. I became a part of a big family, a player who was appreciated for his loyalty by the fans, not like someone, whatever level, who came for a few seasons and continued elsewhere.
At the very end of my career, I was still toying with the idea of playing for another team, just to experience what it was like playing for a Canadian club or in Detroit. I have always liked the Detroit hockey concept. I almost signed my last contract with them, but it wasn't a good bargain.
So I left hockey as a Devils player. I played there for over twelve hundred games. I had 1,205 points over 20 years, and more than a million experiences. It was my pleasure, dear New Jersey.
I didn't even know what the NHL was. The first time I ever realized that there was such a league was when we traveled to Camrose, Canada to play in the Viking Cup, a tournament of selected American and European teams. At first, we looked at the local teams, mostly made up of older and stronger guys, with respect and a little fear, but we quickly realized an interesting fact: We played smarter. We could handle them.
Moreover, I was astonished by the smaller ice rink. It seemed to suit me when the game was faster. I was enjoying every moment.
They took us to Edmonton, where Vláďa Vůjtek and Petr Klíma were playing at the time. They introduced us to them and we were totally fascinated. I was fascinated by the big stadium, lots of people, amazing hockey and also by the West Edmonton Mall, a huge mall with a roller coaster, dolphins, a water park and an ice rink.
I wanted to live there. I want to play there once, I swore. Suddenly I had a clear goal of what I wanted.
At the age of 13, in Třebíč, it was clear that hockey was the right path when my friend Michal Mikeska and I started to excel. So my parents and I worked on the next step. My two older brothers also played hockey, but one was seriously injured and lost his kidney playing hockey. They pushed me to move somewhere where I could improve. But where?
In Brno, the club level was declining. In Jihlava, they told me that they had enough players. The only option remaining was Kladno, which was recommended to us by my brother's friend who played there. Mr. Slánský, the head of the local youth team, came personally to offer me a transfer.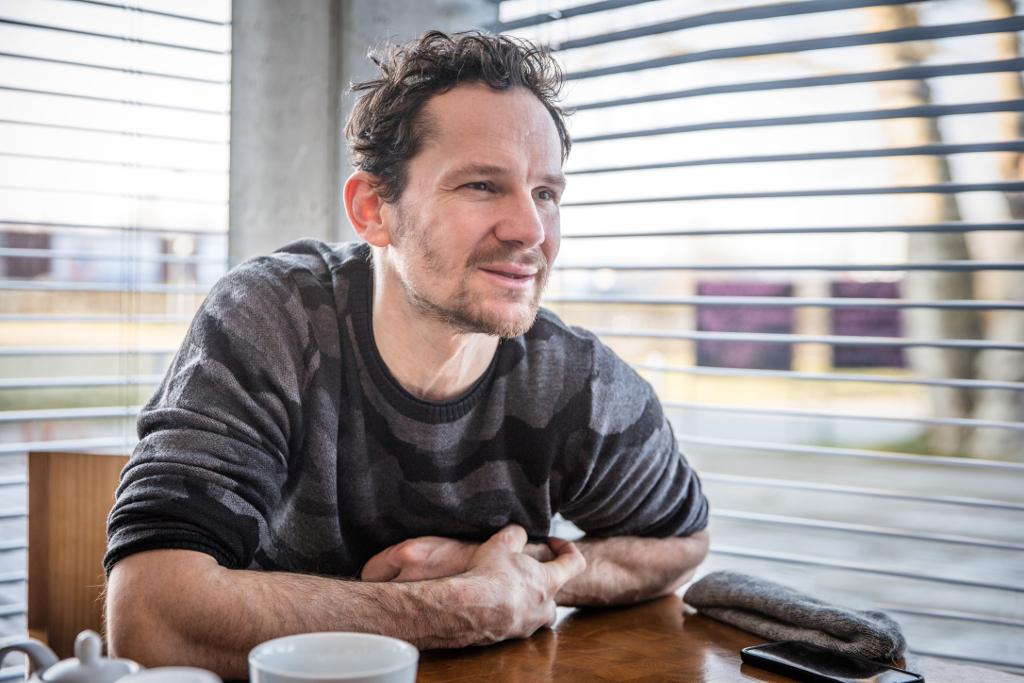 I won't lie, I didn't want to go that far. It was clear to me that I would miss my family. And yes, I introduced myself as a crying sucker who was homesick all the time. Back then, it was not possible to call home just like today. There was only other player from Moravia in the club, Láďa Kohn from Uherské Hradiště, a year older, who understood what I was going through and helped me a lot. I could only go to Třebíč once a month. A journey into space seemed easier, because I left on Friday night after the games to chase a train to Prague, Dejvice. From there, I took a subway to Florenc and once there, I was either lucky to catch a bus to Jihlava or straight to Třebíč, or I had to take a train to Pardubice and there change to another train to Jihlava.
They were unbelievable trips. I got home in the early morning and had to go back the next day. I don't understand how I managed to find my way, as a little boy, at all those stations.
In Kladno, we all attended a vocational school and were placed in the same "hockey" classroom. Until the age of 18, we had to live in a school residence hall, which was simply terrible. During the general cleaning, we occasionally saw mice run down the hall. We were looked after by tutors on each floor, and one of them, an elderly lady, was getting a hard time from all those teenage boys. She was suffering, I felt sorry for her. We used to have training until half past 9, we came back to our rooms at half past 10 and there was no more hot water. Every other week, we woke up at quarter to 5 in the morning, because we were going by bus to Poldovka, where we learned the basics of metallurgy.
Honestly, I never liked manual work and there I started to hate it. I was lucky not to lose my arm because one of my teammates, a talented boy from Kralupy, wound up a plate on a drill and his first reaction was to catch it. Of course, he slit his palm completely, with a lot of blood everywhere. His hockey career was over.
We were always looking forward to snack time at nine o'clock. Although nothing a nutritionist would be happy about, for us it was the best time away from work. We enjoyed loads of meatballs there. The grilled chickens from a stall in the square, which we completely loved, were probably not much better.
My last year in Kladno, I enjoyed culinary experiences when we lived together with Tomáš Vokoun and Pavel Trnka in an apartment. Tomas was a trained chef and he cooked for us if we had money to buy the ingredients. As we started to earn money, we received individual education plans at school and after training with the A- team, we had more time. Sometimes, we went to play the slot machines. It was a Kladno specialty; slot machines were favored by most of the local guys and we younger guys didn't want to stay behind. That's why we had months when we ate only instant soup with rolls. We had no money for anything else.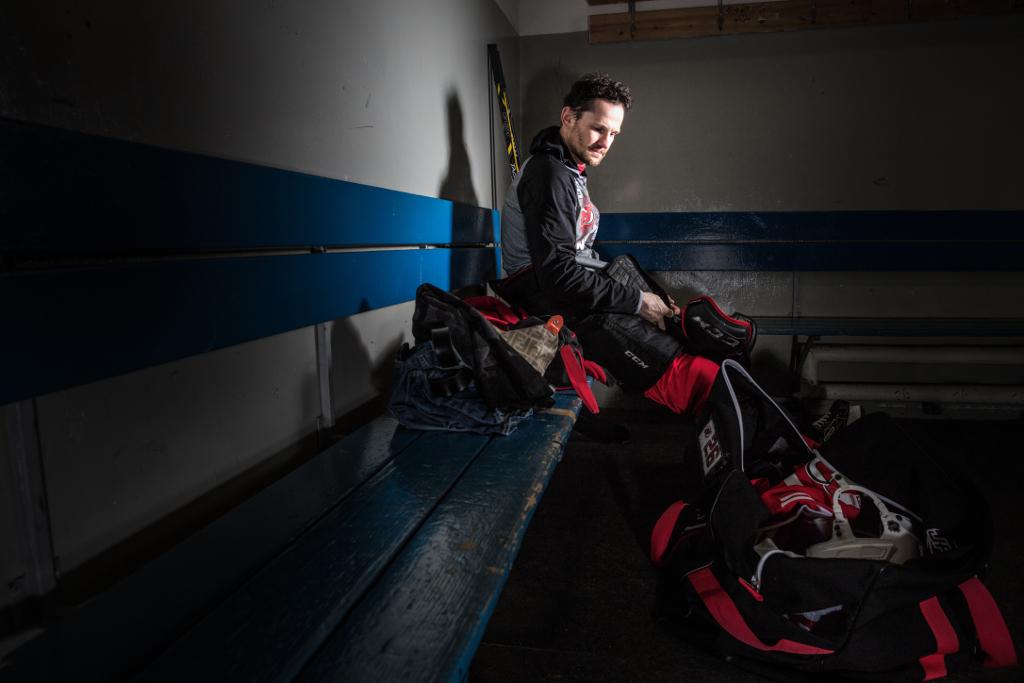 Fortunately, I didn't become addicted to slot machines and my hockey skills improved. My first two years with the junior team, led by Mr. Šindler, I played immediately on the first line with the older boys, Béda Carvan and Zdenda Kudrna. They also chose me for the national team, where I played steadily with Venca Varaďa and Pepík Marha. I had fantastic years with them. If I don't count the seasons in New Jersey alongside Jason Arnott and Pete Sýkora, this was the best offensive team I've ever been a part of. We were incredibly successful, we scored a lot of goals and we won every tournament until the U-18 championship, where we didn't make the final and finished third.
But the Kladno A-team was not meant for me.It was ruled by boys only a few years older than me, Patera, Procházka, Vejvoda, Gardoň, Zajíc or Veber. They played great hockey and I was just one of the other young people who was trying to make it. Although I trained with them from the age of 17, I didn't get much of a chance to play. They let me on the ice for a few minutes or I sat on the bench. I saw Péťa Sýkora in Pilsen, one year younger, but playing every game between adults there, and I wondered why they wouldn't give me a chance as well. I was annoyed Coach Neliba was fine, but his assistant, Mr. Müller, didn't like me very much. Once I made a mistake, he always pointed it out.
"He's awful, let him sit on the bench," I heard him say behind me from the bench.
Nevertheless, I attracted the attention of Honza Ludwig, a former offensive player and at that time a Devils scout. He liked me on the national team and he later told me that he went to see me three times in the first division and I never played. Twice, I sat on the bench and for the third time during a warmup before the game in Pardubice, I broke a glass door and cut a vein in my hand, so they took me to the hospital. He always had to report that I looked good during a warm-up, but still, he supported me and New Jersey drafted me. My NHL dream was closer, although not everyone liked it.
I've always been the second smallest in the class. By the end of elementary school, my height was a hundred and sixty centimeters. Small, thin, skin and bone.
"What the guy wants to do out there, he is too weak to do," one of Třebíč's coaches said about me when I left for Kladno. But none of those who talked about me like that knew my true nature. In my mind, centimeters and kilograms didn't play a role. Everything was driven by my competitiveness and the need to cope with my older brothers. From an early age, we played hockey together behind our house, and I never wanted to be the last one.
On top of that, our dad always pushed us to do something more than the others. In the mountains, we ran up a ski slope, close to our house, up the stairs. Once, my dad didn't like how I played during a youth game, so he dropped me off on the way from Jihlava and I ran behind the car the whole long hill towards Brtnice. And when I didn't behave when I was 13, because I thought I was the smartest, my dad jumped down from the stands to the bench, slapped me over my helmet and told me to undress because we were going home immediately.
"Zdeněk, don't be silly. We still have a tournament to play," the coaches tried to tell him.
"No, he won't behave like that," he replied, and we really left.
It didn't help much. I was being an ass mainly to my teammates when something went wrong. I yelled at them because I wanted to win, and I felt like they were spoiling it. I hated when something didn't go the way I wanted. And most of all, I hated defeats.
The year I flew to a training camp for the first time, the Devils won the Stanley Cup. Their farm team in Albany won the Calder Cup (AHL). I thought, "Great, I have to break through on the best NHL team, and if that doesn't work, I'll fight for a spot on the best farm team."
I trusted myself, but when I first opened the locker room door where guys like Scott Stevens, Bill Guerin, Ken Daneyko, Shawn Chambers and others with muscles like mountains were changing, I preferred to stay close to the walls. Since childhood, I was used to everyone being stronger around me, though. I knew that if I put speed and brains into the game, I could do it. And yes, it worked.
I took every exercise as a fight for life. They'll either get me or I'll run away from them. I zigzagged, faked a move or dodged. I relied on my skills and agility, and mostly I was the one who succeeded.
A few years later, our coach Larry Robinson, a member of the invincible Montreal dynasty of the 1970s and subsequently a coach who also led Wayne Gretzky, gave me the greatest compliment. He told me that in his eyes I was one of the best hockey players in reading the game. He told me that I had a great hockey sense, as they say in North America.
Thanks Larry. That was my style from an early age. I watched team sports on TV and always wondered how and what everyone does and why. I enjoyed playing football and in hockey the greatest joy for me was a successful quick pass.
I have never been afraid of battling the hundred-kilos fighters. Although I started gaining weight in America, I never tried to push someone to the boards. Instead, I watched my opponent for a long time to fake a collision, and then I dodged. I really liked that move. Or I put the puck between my legs to avoid collisions. If I hadn't learned how to play smart, I never would have survived in the NHL in the 1990s.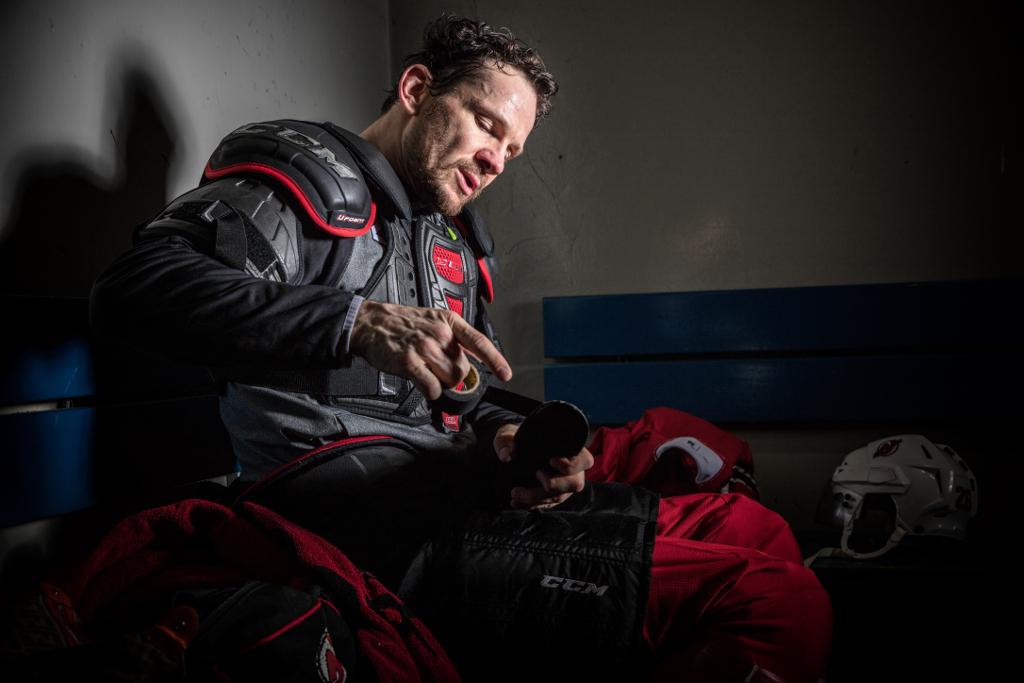 Perhaps every shift you got a slash, and when you decided to skate in front of the goal, a couple of cross-checks immediately landed on your back. The defensemen weren't the fast-skating technically equipped players of today. They were giants without compassion. Even now, the thought of the 2001 Stanley Cup Final still hurts, as well as all the fights with Adam Foote, or the games against Philadelphia, which featured big, strong players. I remember all of the bruises, and back then, concussions weren't handled as strictly as they are today. You just had a headache, but you kept playing.
I really didn't want to go to Philly because I knew what the games would look like. They would beat us up, fans shouted and spit on us and as soon as we sat down in the penalty box, they pounded on the glass. It's strange, but I always played well there. It was the same against the Islanders and Rangers, the rivals we met most often, but I preferred to compete against Montreal, which played technical European hockey, while the fans were noisy but decent.
But back to my first training camp. Even though I came the same year as Petr Sýkora, they \made us share a room with Canadians to get used to it. I shared a room with Rob Pattison, a boy from the farm team. Poor man, it was like he lived alone. Although I had learned English since the draft, I still couldn't really speak a word.
I was hoping that Bobby Holík would teach us, but after five years overseas he was still only able to say "ciao" at most. We quickly discovered that he would not help us in any way. Instead we gradually retaught him Czech because he had married an American woman and had caught a strong local accent. Still, I feel like it was Bobby who interpreted my first big conversation with Lou. After the first training camp, he wanted to send me to juniors and I tried to explain to him that there was no way I would go. It was either the farm team or I was going back to the Czech Republic. At the time, I had no idea what an important figure he was, but it worked. They transferred me to the farm team in Albany, where I met the best coach I could wish for.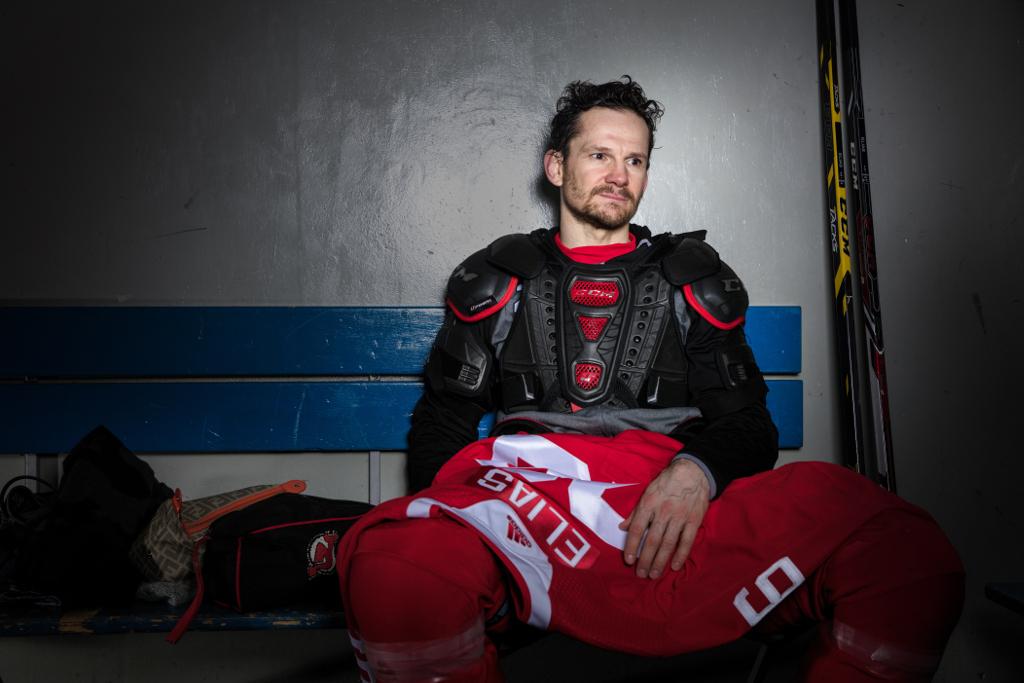 Robbie Ftorek believed in me. He put me on the first line with Stevie Sullivan and Scott Pellerin. Stevie and I understood each other in hockey, and he showed me that even a small player can succeed. Scott was a hard worker, a leader. I enjoyed hockey in Albany. We had a great team, we won, around eleven thousand people came to watch every game and I was excited about everything — even the endless bus trips that are typical in the AHL, or Robbie's skating training. He knew how to make them special. We skated with parachutes or did various competitions. It was great.
I also gained respect by standing up to Chris McAlpin, a huge defenseman. He was slashing me during training because I was a young boy from Europe. I didn't like it so I slashed him, too. Luckily, they tore us apart because he would have beaten me up, but at least I showed him that I wasn't scared.
My Polish teammate, Krzysztof Oliwa helped me a lot. He arranged everything with me in the city. Also, a billet family that I lived with while commuting between the farm team and the NHL helped me to settle in. We still see each other today. I bought my first car at the time, a white Jeep Cherokee, and I drove home from the trainings to watch TV and learn English. I also got a Labrador Retriever. That was my partner in crime.
In Albany, we set a league record in points that year, but in the first round of playoffs we lost 4-0 against Cornwall Aces, who were coached by Bob Hartley and Pepík Marha played for them. Due to injuries, we only had 13 players, but my season was successful. I had 27 goals and 63 points as a newcomer and also played my first game for Devils. Although I still didn't understand the rules of the NHL and often, like a lot of other guys, wondered why they picked someone else and not me, the number of games in New Jersey was gradually increasing.
"Start thinking about yourself in another dimension. You have tremendous potential, but until you realize what you can do, you can't do anything." Robbie Ftorek's words stuck in my head. When they made him a Devils coach, he called me and told me that. He helped me tremendously. I still looked at the boys around me as if they were something more. After all, they were Stanley Cup champions. Even though Marty Brodeur was only a little older, he was already a legend to me, as well as Scotty Stevens, Scotty Niedermayer, Johnny MacLean or Billy Guerin. But Robbie put us together with Syky on one line, we already had a great time in the farm team together, and we were as good as the experienced guys around us.
After a while, as our role on the team grew, we started to have some fun.
For example, we always wanted to train two-on-one against Stevens. We switched three, four times, and it made him angry. He started cursing at us, asking if we really thought that there was enough time during a game for such a play.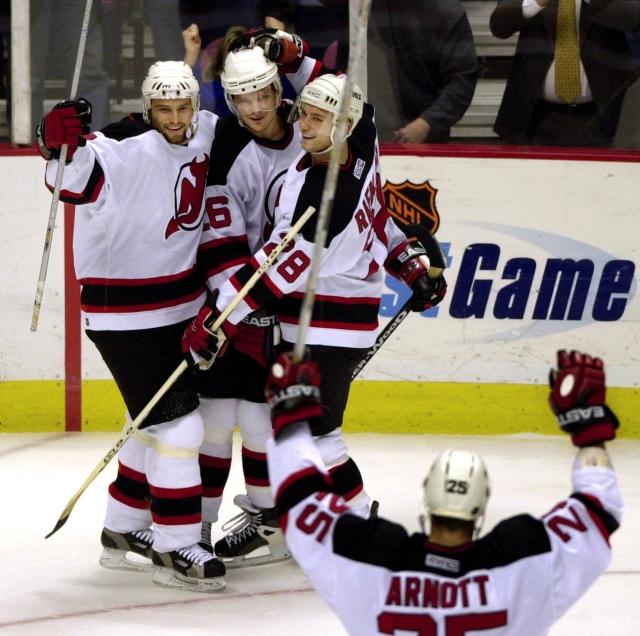 Yes, there was. The rest of the guys made fun of us, but we were always laughing like two little kids. We often spoke Czech to each other, which also helped during the games. When we shouted at each other, the opponents had no idea what it was all about. They couldn't react properly.

On the line with Jason Arnott atcenter, we were happy. We even had a secret agreement. When the opponent's net was empty, we'd pass the puck to each other so we all got productivity. The first thing we did when we were in such a situation was to selflessly look where the other two players were to pass the puck.

During a power play, we also agreed that the puck would be handled by the one who could make a pass to the other two to shoot without preparation. Always. Whenever we had only a little chance, whoever was able to pass the puck for a volley shot was in charge of the action.
The thing that always comes to mind from that time is our training. The atmosphere was always great, sometimes better than during a game. Bobby Holík was always super pumped up and it motivated the others. He was a physical monster with a tremendous natural power, that I have never seen, and he didn't know anything like a slower pace. He was able to cut off your hands already during the first exercise. We had an amazing, well-tuned team. And Lou, the architect, oversaw everything.
With Lou, it was like military training, and whoever experienced his methods would confirm this. As soon as he shook your hand, he would share all the rules you had to follow, and which he personally enforced. If he didn't show up in the locker room for two or three days during a season, that would be too much. He had everything under control, nothing went unnoticed. He discussed with coaches their work, he was at every meeting and video analysis, and his opinion also mattered regarding tactics.
When the bus was leaving at 6, we had to board at 10 minutes to 6, otherwise we were in trouble. He hated it when someone was in a bad mood. Feel free to be upset, but don't spread negative emotions around here, he always said. Numbers on jerseys, except for absolute legends such as Doug Gilmour, Alex Mogilny or Jaromír Jágr, were only up to 30. We were also required to shave regularly, and if Lou saw someone was not shaved, he immediately asked if he knew where his razor was. No long hair was allowed sticking out from under the helmet.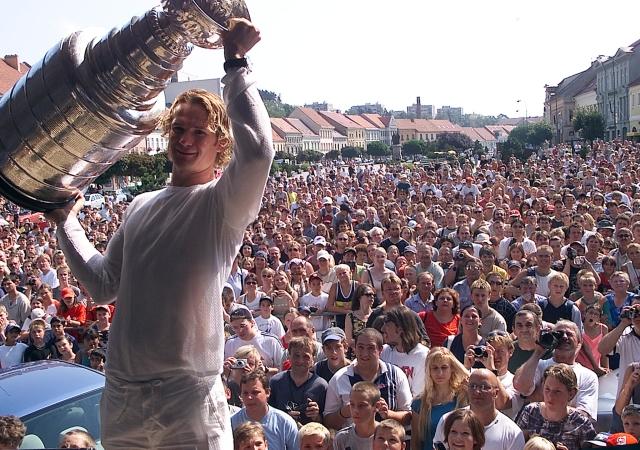 I wanted to know where the limit was. I was a bit of a rebel. Lou tolerated my extravagant blonde haircut as long as I played well, but he still had reservations when I switched to a short, blonde platinum hairstyle and looked like Billy Idol. Before the All-Star break, I switched to black hair color with three red stripes. The barber claimed that the stripes would wash off in five days. During my time off, I continued to go to practice and thought that Lou would be gone, but of course he arrived the very next day. Probably just to check who was training extra. The moment he saw me, he asked, "What the hell is that?"
I relied on the fact that he didn't understand the hairstyle trends, so I replied that this happened because I switched from blond to black color.
"I do not care at all. Do something about it immediately, "he said, and I had to change to black the same day. The red stripes remained only inside my helmet. Red everywhere.
Sometimes, we had more serious arguments with Lou. He had a problem with my hockey and attitude as well. Three times, we had fights behind closed doors, and a lot of swear words were used. For example, I told him that he did not like me because I was from an eastern country and I grew up in communism. He blamed me and my girlfriend, who was with me in America. He told me that I was too young to have such a long and serious relationship. That pissed me off a lot. Why did he care who I lived with? The truth was that Mr. Henyš, my agent at the time, shared Lou's opinion on having a girlfriend with her own agenda, waiting for me at home.
Lou was strict in these matters and he seldom let anyone get close to him. He often talked about his family, but we knew that he had only one real family. The Devils. If any of the guys got into personal trouble, he helped them as best he could, but you would never say that you had a nice chat with Lou. He was so respected at every moment, that many times, you couldn't even be yourself in front of him. The more I learned English, the more I understood how capable he was of arguing with anyone during team meetings. There was no hesitation to embarrass you.
He would replace you if you did not meet the demands of the team, or did not represent the organization well. Bye bye. Then he took you aside and treated you in the same way. The only two guys who could do anything were Brodeur and Stevens. And he never even bothered about Niedermayer, because was a non-confrontational, quiet player. On the other hand, he often used me as a negative example in front of everyone, especially in the first years before I got a little wiser. He was bothered by such things as me slamming the board door during a game. Or that I wanted to wear black skate blades. During training, the equipment manager came to apologize that Lou had shouted at him for allowing me to wear them. No one could stand out from the team.
This strict approach was a success for us and Lou has earned his respect, but still I think that he didn't do well in certain areas. For example, PR. He had Brodeur, Stevens or our line with Syky and Arnott in the time when we were some of the best offensive players in the NHL, and he never wanted to sell individualities to the media. Team. Team. Team. The team was most important, even though he would have been able to attract far more support and money by promoting individuals. But people came to watch only because we had good results, not because we had one of the best goalkeepers in history or the defense was led by an amazing defenseman, of whom the entire NHL was afraid.
Former owner John McMullen gave Lou 100 percent freedom and he did not care about public relations at all. This was also one of the reasons why, after the change of owners, he got into disputes more and more often and eventually left. He was great, but in the new era of hockey, in my opinion, he could not function as he did in the previous one. The NHL changed, but he kept his recipe and relied on experienced players. We didn't involve enough young players, which slowed down the organization's development.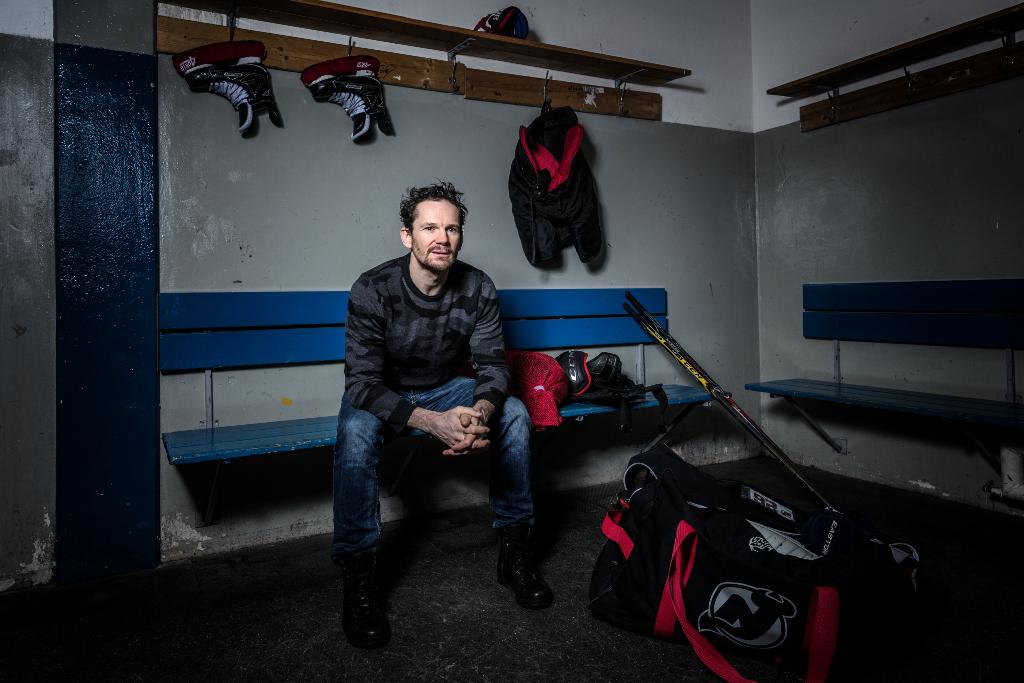 During my career, there were times when I didn't like the way he treated me. For example, when I lost the captainship after one year. The decision was made by the new coach, Brent Sutter, which was fine. Every coach has the right to bet on his favorites, but I was upset that I found out about the change from journalists.
They asked me, during an interview, what I thought about the fact that I would no longer be a captain, and I had no idea what to say. Lou surprised me at that moment, because, as he always had everything under control, he let Sutter do whatever he wanted, and he hadn't even told me anything.
I also experienced a lot of different coaching styles.We had some initial misunderstandings with Pat Burns, who led us during my second Stanley Cup in 2003. In the beginning of training sessions, we were not allowed to touch the puck for the first 10 minutes. We circled the ice like children, waiting for the coach to enter the ice rink. Maybe he was just trying to show us who the boss was. This was followed by the first exercise, shooting from the second blue line, then from the red line and later from the closer blue. Whoever missed the goal had to do push-ups. It seemed pointless to me. Is this NHL training? Pat used to be celebrated as a top coach, but I don't think he taught us that much from a strategy point of view. He took over tactics from Larry Robinson and Jacque Lemaire.
It was Jacques who introduced the neutral-zone trap. He wanted the center to stay in the middle of the ice and let the wings challenge the puck carrier. Thanks to this tactic, the Devils won the Stanley Cup in 1995, when they made it impossible to score for the far more talented Detroit Red Wings. Later, most of the clubs in the NHL started to use this tactic.
But Robbie and Larry also allowed us to be creative. Larry used to say that he didn't care what we did in the offensive zone, but he wanted us to score more goals than we allowed, so he always made one offensive player stay behind. As we lost the puck, we had to go to the neutral zone and wait, but it all made sense. Why chase the opponent when we could easily wait for them and prevent them from proceeding through the neutral zone and then have more energy to counterattack? We didn't blindly dump pucks; we just didn't waste energy on a play without a puck.
Although we were accused of playing a boring style by not letting the opponents score too much, we scored the most goals in the league in the 2000-2001 season. Nobody pointed that out. Mogilny scored 43 goals that season, I scored 40, Syky had 35, and other guys had more than twenty. We had an exceptional offensive team. We didn't consider our game boring.
In 2000 and 2001, Lou tuned our team perfectly. A young Scott Gomez joined the stable and Brian Rafalski joined the defense. Personally, I had such an intense sense of inner strength that we could beat anyone. We knew our roles. We had two amazing offensive lines, and then Bobby, Randy McKay, Jay Pandolfo, John Madden, Sergei Brylin and Sergei Nemchinov, and hard-working defensemen that could attack as well. It was so amazing. Everyone knew exactly why they were on the team.
As an assistant coach, we had Slava Fetisov, one of the best defensemen of all time, with whom we discussed power play strategies. He let us come up with something and then we talked about it. We played what I once learned from Patera and Procházka in Kladno. In the beginning of the power play, the defenseman returned for the puck and the remaining four players stood at all four ends of the blue lines, spread across the ice rink. Thanks to Marty Brodeur, who had a magical pass, we created a lot of goal chances just because our opponents failed to cover us, and we quickly moved into the attacking zone.
I don't recall the situation when I touched the Stanley Cup trophy for the first time after the sixth game in Dallas. I don't remember if it was cold or how heavy it was. I just suddenly held it and shouted something in Czech in euphoria. Later, we smoked a cigar in the locker room with Bobby and Mr. Holík, his dad. After dinner, we stayed with a few boys at the hotel while the others went downtown. We just sat, talked and felt enormous relief after all the hard work.
Larry stayed with us. Another coach, I'll always rightly praise.
It was him, who pushed us to victory in the conference final, when we were down 3-1 against Philadelphia. He was a calm person; a person who likes to work hard, but at the same time cares about everyone being able to enjoy hockey. He was not a strict type of coach, but when we watched him, a man who didn't like direct confrontation, storming into the locker room and kicking everything around, we were so impressed from his emotional scene that we were able to gather new energy and motivation to turn the series around. We saw how much the Stanley Cup meant to the coach, who had already reached the top many times, but always wanted to win again. He told us that this could be our only chance in our career, and we must not waste it.
The seventh game with the Flyers ended 2-1 and I scored both goals. I will never forget them.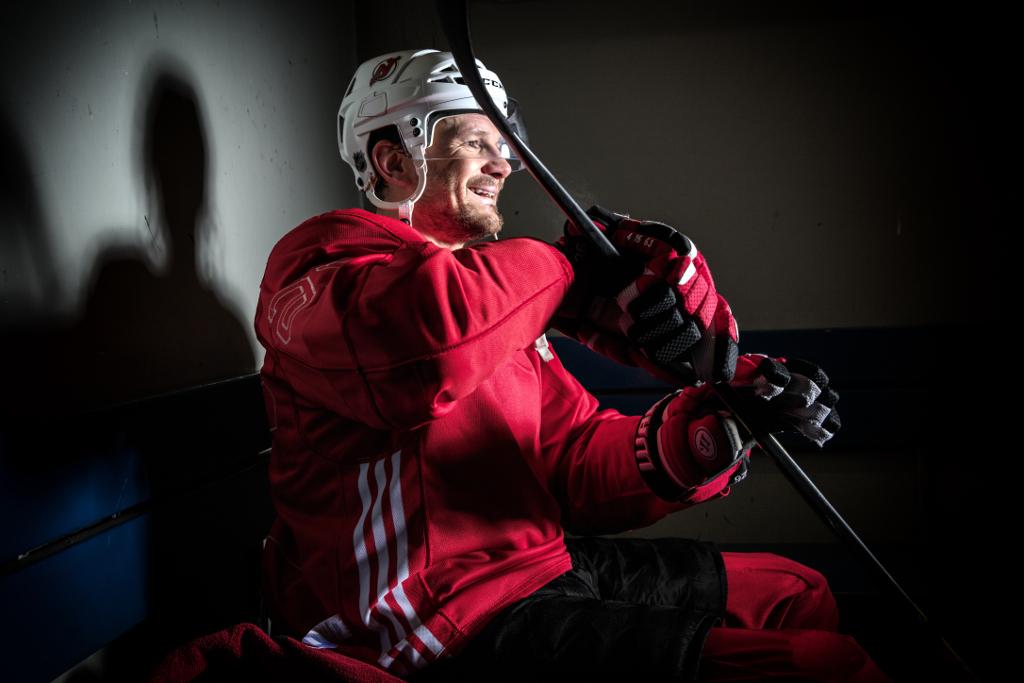 I just don't remember the stick I used, because when it didn't feel right a few games, I used Syky's stick. He had them more flex and the puck flew better. That's why I kept changing sticks all the time. Mogilny was a similar psycho. Although he scored all the time, he still threw hockey sticks and skates into the trash, complaining that he didn't play well or skate well.
Syky and I had one ritual in common. We loved cheesecakes from the restaurant where we went for dinners.
Another of Lou's rules was that the team had to stay at the hotel together during the playoffs, even for home games. We were always together and every night we met in a restaurant near the arena, which looked a bit mafia-ish with a strange gloom, but had amazing cheesecakes. When we found out that they were lucky charms, we always took a few extra pieces with us. Before each game, we ate them in the room, where of course we stayed together. That's when I weighed the most in my career, around 93 kilos.
A good pass has always meant more than a goal for me. I also loved situations when games were decided. I always wanted to be the one who would influence the result either way. I know that a lot of hockey players want that, but I was lucky that I managed to successfully decide games at the beginning of my career, and that's why the coaches put me on at key moments. Thanks to that, I am still among the leaders in most overtime goals all-time. And I scored most of them at a time when we still played five on five in overtime.
I also liked to play when we were shorthanded. It helped me stay in a rhythm and focus on the defensive details. I felt that I was helpful in these situations as well. I could adapt. That's how I liked to describe myself.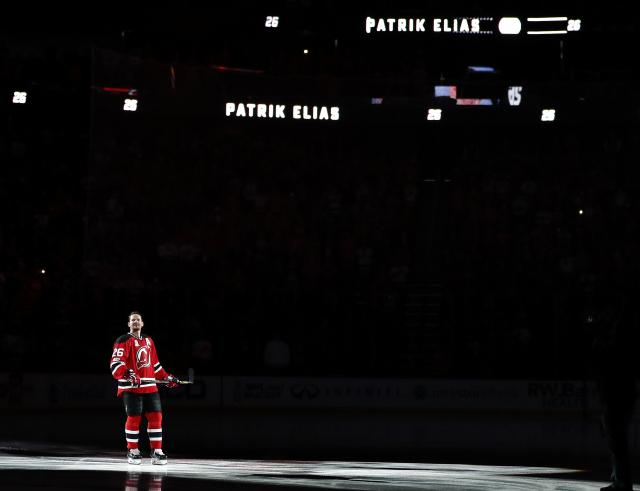 Sometimes, for example, I played with guys on the third line because the coaches knew that I would pull them up and that it would not affect my game. Others needed good teammates to perform, while I only needed a capable defenseman to pass me the puck. I was the one who got more from others, I was valuable for the team; more valuable than guys usable in only one situation. Sure, I also wanted to play only with guys who were on the same level, that's natural, but the older I got, the more I realized the importance of team spirit.
Many things affect a hockey player's career. Where would I have ended up if I had enjoyed more opportunities with the Kladno A-team? Would I have been in such a hurry to go to America? Who knows? But overseas, I came across coaches that liked me, and because I was also able to show something, I played more and more. I probably had some talent in me, but that alone is not enough. I always did extra things compared to others. I stayed on the ice after training and fooled around,with a few other boys who were trying various things.
I loved hockey. It wasn't until a later age when my relationship with hockey changed a little and family came first; hockey was no longer the most important thing to me. For many years it was. I lived only for hockey. I didn't do everything perfectly, I didn't always behave and focus as I should have, but I had the personality to learn from failures. That's why I have a hockey life behind me, which I never dreamed of.
Jana Mensatorová, ČTK/Luboš Pavlíček, ČTK/AP/Julio Cortez, ČTK/AP/Bill Kostroun a ČTK/AP