The penalty shot was horrendous.
Andreas Köpke, the German goalie, jumped to his right but somehow, the ball slid right under him. I guess I was lucky that I kept it low. A goal is a goal, right? I still felt terrible.
There were two players designated for penalty kicks in the finals of Euro 1996. Pavel Kuka and I. Just as the referee signaled a penalty shot after a foul on Karel Poborský, my eyes turned to Kuka. There was fear in them.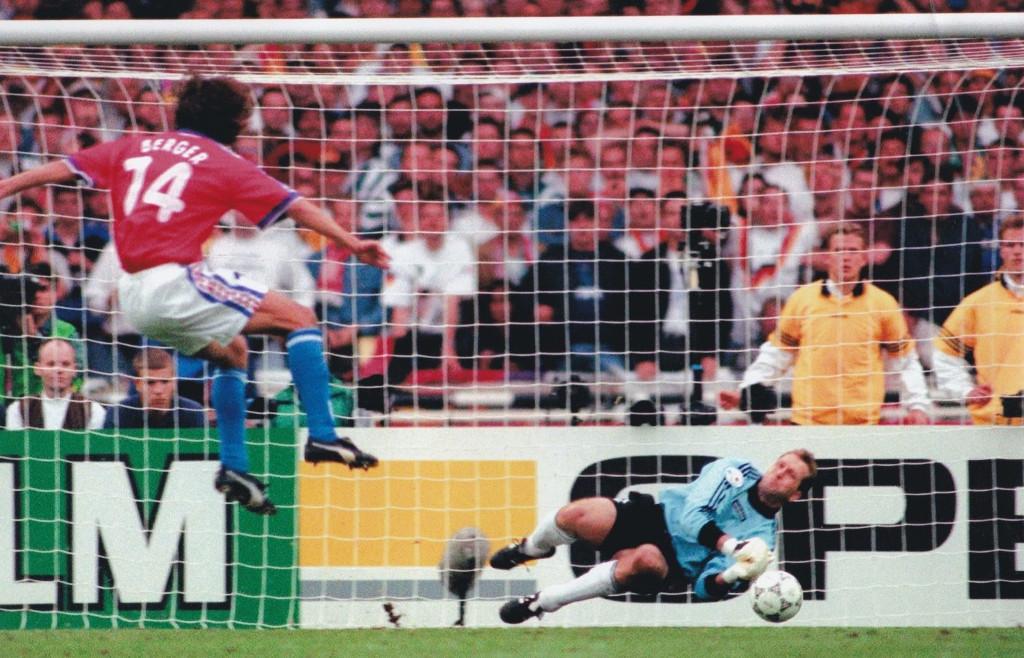 "Fine, I'll do it," I thought, but I was nervous as well. Honestly, I probably wouldn't want to be in that situation ever again, but I was so focused that it took me years to notice on a video that a German player had tried to throw me off by distracting me. I didn't care about him. I didn't care about anything at that moment. I was just repeating to myself, "Don't try anything overly complicated. Just shoot it."
When the ball went in and we had the lead, I breathed a sigh of relief. I fell to my knees and spread out my arms. Then the rest of the team covered me.
I actually still have the cleats from that game at home. All it takes to remember that game is to close my eyes and let the memories flow. We were total outsiders. No one even expected us to get out of the group stage. And we lost our first match, 2-0 against Germany. They crushed us, just as expected. Italy and Russia were ahead of us.
Our second loss didn't come until the final. The golden-goal rule got us. We lost to Germany in overtime, 2-1. It was the only time in history this rule was used, but we never expected to get that far. Vladimír Šmicer had a wedding planned the week after the semifinals. He went to Prague one day in the morning, enjoyed the euphoria from the ceremony in front of the full Old Town Square, and he was back in London that night. The management didn't let him stay for the wedding night. You should've heard the jokes we shot at him, but he wasn't the only one with plans. A lot of teammates had holidays booked for the final stages of the tournament and they had to cancel them.
Even the beer we had from Radegast, our sponsor, was only enough for the three group matches. Our mascot, Pivrnec, was sitting at the tap and we took him everywhere with us. It was just that he didn't have anything to offer us after the group stage. So every time we'd advance, we'd celebrate with that English non-beer. It was good enough, though. I mean, we were preparing for the final game of Euros. The first one for us in 20 years. It sucked that we lost it. No one was in a party mood that night, but looking back, that silver felt like gold for us.
To illustrate how few expected us to advance beyond the group stage, I remember this question from my teammate from Dortmund, Jürgen Kohler; one of the best defenders of his time. During our last practice of the club season, he asked me at warm-up, "What are your plans for summer?"
"I'm going to Euro," I said.
"You've got your tickets? Gonna watch some games, yeah?" he asked, dead serious. He had no idea the Czechs had qualified and that I was playing with the national team.
"What do you mean?" I said. "We're going, and we're going to win!"
He just laughed.
And we were that close…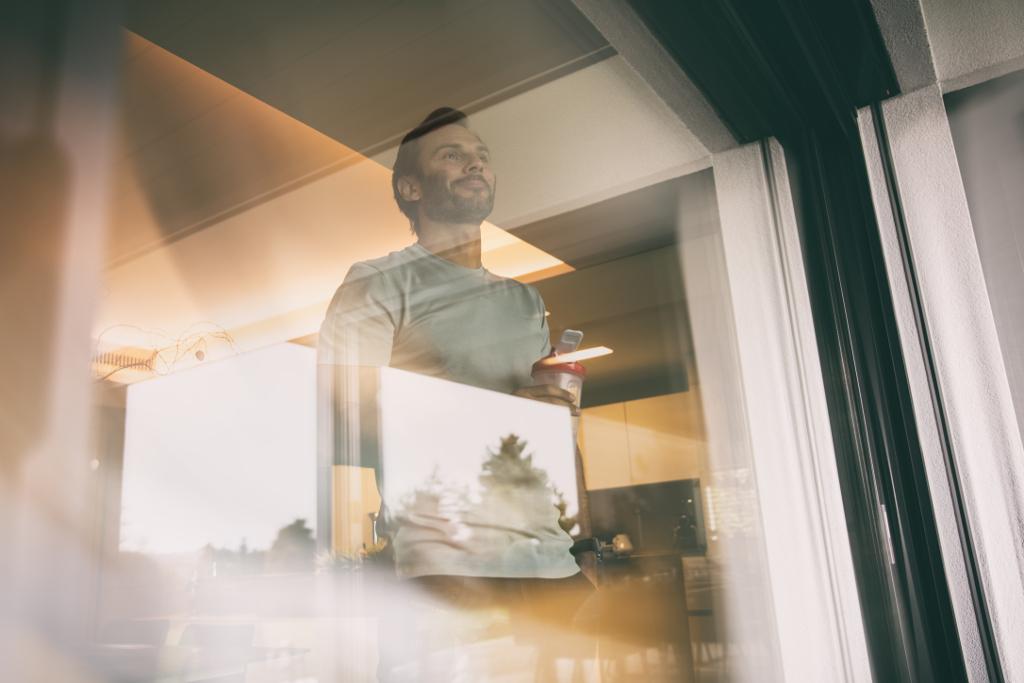 I had already played for one year in Germany, but for others, that Euro was a door opener. Pavel Nedvěd went to Italy, Karel Poborský to England, Vladimír Šmicer to France, Radek Bejbl to Spain. All of them were in their early 20s; all of them at the start of their careers. It shows how well structured a team we had. The young and tireless fit in well with the experienced ones. We had huge respect for our opponents at first, because of all of those famous names, but then we realized that we could play with anyone, that we could defeat anyone in just one game.
Thanks to our incredible team spirit, we were able to enjoy another cheerful evening. And then another. And another.
We lived in Preston, in a two-story hotel we had to ourselves. Downstairs was a big room where we had food and there was also a bar. We gathered there after advancing from the group stage.
Then after the quarters.
Then after the semis.
We went to bed later than sooner. I remember how our coach, Uhrin, together with Ivo Viktor, the goalkeepers' coach, would leave to go to bed, acting as if they couldn't see us. No one cared that we stayed up until the morning. That's how euphoric we were.
After the finals, we were sitting in London, tired, disappointed before heading home the next day. For many boys, this was the start of amazing years with the national team. For me, it was my last big joy in the national jersey. For different reasons, it wasn't that fun for me afterward.
First, I didn't want to play under Uhrin because of what he did at the training camp before Euro 1996. He said that he had not yet decided whether he wanted me or Martin Frýdek; that we both would get our chance in the next two friendly matches and he would decide after them.
I thought that was fair. But except for a few minutes on the field as a substitute, I stepped on the field for the first time at Euro, in the second half with Germans when we were down 2-0.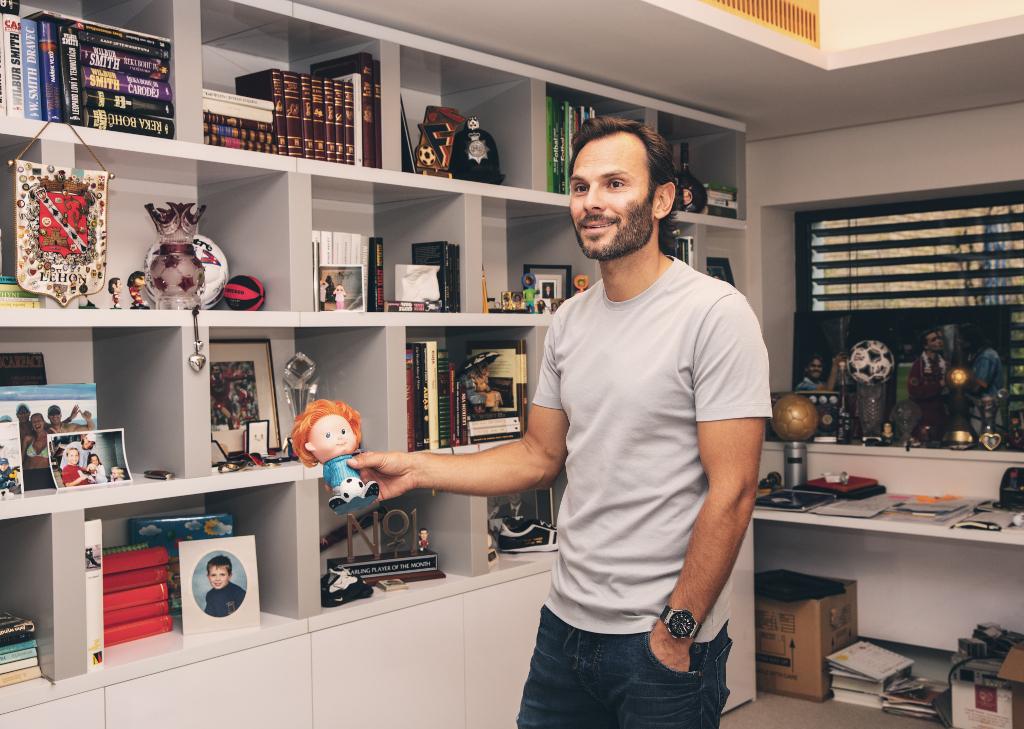 I couldn't trust him anymore because he wasn't honest with me. I even wanted to go home from England; had my things packed. We had been sleeping in double rooms in Preston and between each bedroom was a door. Šmicer stood in our doorway and watched me pack my last bag.
"What are you doing?" he asked. "Stop messing around."
But I didn't care. My manager, Mr. Paska, was the one who made me stay, but my bag was only unpacked halfway as a little, silent protest. Lucky me.
Anyway, I didn't want to play under Uhrin after the tournament ended. It's over now, all forgotten and we've seen each other numerous times now. But at that time, I was pissed. There were times when I regretted not continuing with that amazing team, but it was stronger than me.
I returned to the national team once Josef Chovanec took over. I was just a spare at our first camp, but someone got injured before the first qualification match at the Faroe Islands so they called me. I couldn't wait to be back with the boys.
That game was easy to remember. We played in such thick fog that one couldn't see from the net to the corner flags. I got on the field for the last 20 minutes, passed it to Šmicer for a goal, and we won 1-0. We had qualified again. Everyone gained some experience and we played good soccer together. It was fun. The tournament itself, Euro 2000, ended terribly though. I couldn't play in the first two games so I only played in the last group game against Denmark.
And that game was just for fun after the first two.
I had a gift from God. I'm sure of it.
I've never practiced shooting from long range but that's what I've been good at since I was little. I can remember a few moments from my childhood. I was 10 or so and we were playing on the whole field. The goalkeepers were so tiny, just little kids, so all it took to score was to aim it right under the top of the net. They had no chance of jumping that high, but it was so easy for me to do it. And I've always used my left foot much more; my right one is of no use.
I've been like this my whole career. As soon as I had a tiny bit of space, something inside of me told me to try it. The range didn't matter. Free kicks and penalty kicks can be practiced, worked on, but my shot was always about reacting in a split second. The situations arose at different times throughout the game: Shoot now. Just shoot it.
Just as the ball left my foot I could say whether it was going to end in a goal. I don't know how, but all it took was to just look at it and I knew. I've never aimed into a particular spot, I just wanted to hit the net. That the shot ended in some difficult-to-catch spot was just a bonus. You can try and aim precisely when you're shooting a free kick, but if you're trying to hit it from 25 meters under pressure from opposing players, all you can really wish for is a certain part of the net. Where it ends up is more or less random. The ball flies, moves a little while in the air and ends up in the corner.
Were I to repeat my goal shots from the same positions, I'd probably hit 10 different spots on 10 tries. But that's what my gift was about. Shoot it here and now.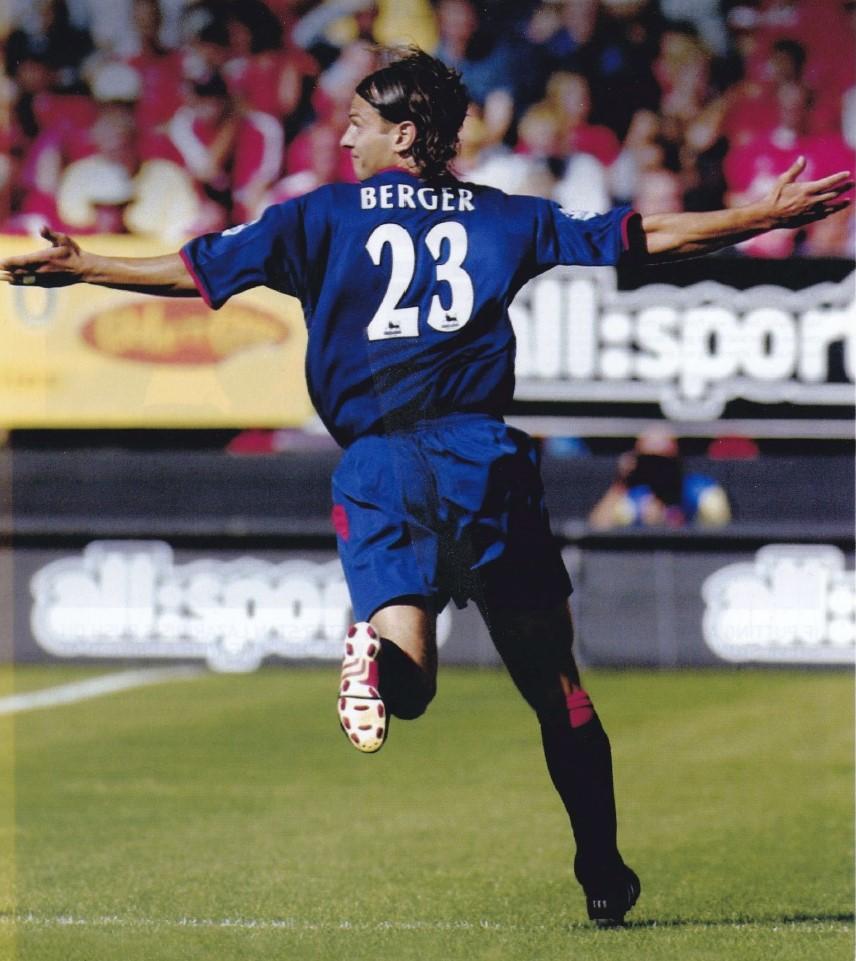 The best example of my gift is the goal I scored while playing for Portsmouth against Charlton. It's probably the most beautiful goal I've ever scored. I turned around and shot it. I can't explain how I got that idea. Why did I react like this after getting a pass from my teammate while my back was facing the net? I know exactly where I can find it on YouTube though.

Turn around.

Try it.

And the ball goes in right over the goalkeeper. I can see it before my eyes. This was my gift, so I've used it. I've also met players with different gifts. Like Robbie Fowler. The best forward I've ever played with. The best finisher! If I was choosing my dream team, he would be our first forward every time. The things he could do…

Long pass from the right, he moved in closer, boom, head goal.
The second half, a long pass from the left, he moved further back. Boom, second head goal.
I could be near the net at any time and I bet that the ball would fly right over me to a different spot. I was never a good finisher. And you can't even practice a skill like that, you have to be born with it. It's an instinct. Robbie just simply knew how to be in the right place at the right time.
And what a shot he had. He was also shooting with his left foot. But unlike me, he could shoot out of nowhere. He would just dribble and bang, the ball was in. Just like Messi. You never knew when and where he'd shoot. Steven Gerrard and I needed to wind up. Just as our foot moved back, the goalkeeper knew the ball was going to be flying his way. We had to be faster and more accurate because of that.
Yeah, Stevie… He started practicing with us when he was 18 and we all could see he was not afraid to shoot long distances. He just had it in him. How else would you try to shoot from 30 meters? And he scored many gorgeous goals like this.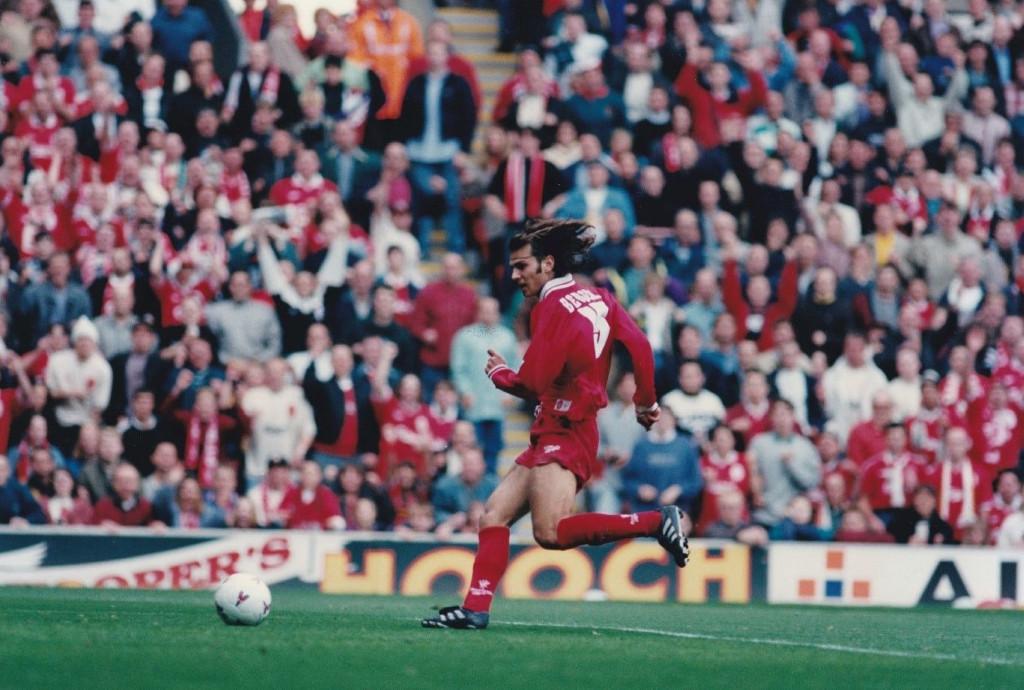 All these long-distance shots are beautiful once they end in the net. There is something more to them than when someone just pushes the ball over the line from a few meters. It's still a goal, but a little different. I'm sure you understand.
When you watch the ball leave your foot, then the net moves, and 45,000 people start screaming with excitement, you wish it would last forever. Your teammates are jumping on you and all you can think is, "This is amazing! So amazing!"
And would you believe me that I've had the same feeling from my assists? Even today, the thing I appreciate the most as a part of an audience is those well-timed passes into a spot where someone is sprinting and shoots it. Of course, it's important to hit it in, but for me, it's always about the thought behind the pass. I enjoyed giving out those, too. Unless I heard, "Just shoot it!" in my head.
The ball hit my foot and I kicked it. It may have been a little rushed. Pavel Nedvěd had a much better position.
I can't remember whether I didn't see him or I just decided to shoot rather than pass. The shot was mediocre at best and it didn't end with a goal. Pavel shouted something, irritated that I didn't pass it to him. I, frustrated from missing, shouted something back.
Simply put, we weren't very nice to each other at that moment.
You go through so many situations like this in every match, even with your best friends. But this was at a friendly match with the national team against Korea in Drnovice. And it was played in a tiny stadium. Everyone heard us and because it was my last game in the jersey of the national team, the press made a story about how I quit because of Pavel.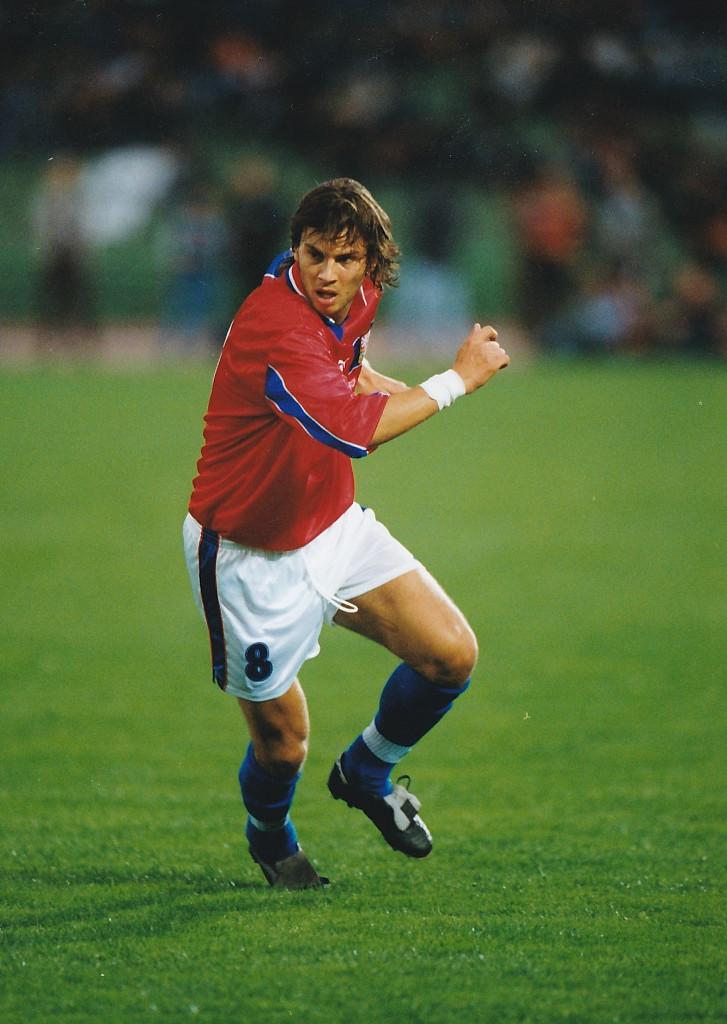 Such bullshit. That I should quit just because of a short, heated moment with a guy I've known since I was 18. In reality, we were sitting together at the back of the bus right after that match. Me, him, Vladimír Šmicer and Vratislav Lokvenc, when he was with us. The classic group. It seemed like the more I tried to explain the whole thing, the worse it got. People wanted a breaking story and my version was just too ordinary.

My reason for quitting the national team at age 27 was to prolong my career. I had no other choice. I've had eight knee surgeries. I've had a partially and fully torn ACL, and a torn meniscus. Each time in a different place. It started way back when I was 21. The last time I visited a specialist in the United States, he put it very clearly: Either I'd have to end my career after another injury or I would have to rethink my approach to football. Travel and play less. The current approach was too much for my knee.

Imagine ending my career so young. The only option I had to reduce travel and playing time was to quit the national team. Liverpool, where I was playing at the time, was the one feeding me. I couldn't just tell them that I wanted to play every other match and ideally only the ones we played at home. It doesn't work like that.
The club was a priority. A few times, I got injured right after returning from the national team games because the knee didn't have the time to recuperate. All it took was to take one wrong step during practice and I was out for three months. After quitting, I even got a few days to take a break. I didn't have to fly anywhere and I could just rest.
Despite the fact I could feel my health getting better, I always found it hard to watch all of the boys on the national team play together. "Damn, it would be so cool to be there with them again," I thought. Except for my knee, I was in great condition. But maybe if I tried it, I would get injured for good. Or I wouldn't even make the team.
I remember how invested I was during Euro 2004 in Portugal. The Czechs should have won it there. They were in great shape, playing excellent football. I had tickets ready to go watch the finals live. But we all know how it ended – a goal from a corner kick by Greece in the semis ended that dream.
I watched it with the musicians from Metallica. I really did. Alright, and with a few more thousand people. They had a concert in Prague that day and they knew that most of the country breathes soccer. They stopped the concert for overtime and played the match live on a big screen behind them. Once it was over, they turned it off and finished their show.
I've never really told this story anywhere. Well, I haven't told many stories. After I quit the national team, I gradually stopped talking with the Czech press. I had more and more negative experiences. I had to ask myself if it was worth it. I had supposedly said that Pavel Nedvěd was a bad captain. Bullshit! Nothing like that has ever left my mouth. I've always thought the exact opposite. He was always the shining example on the field.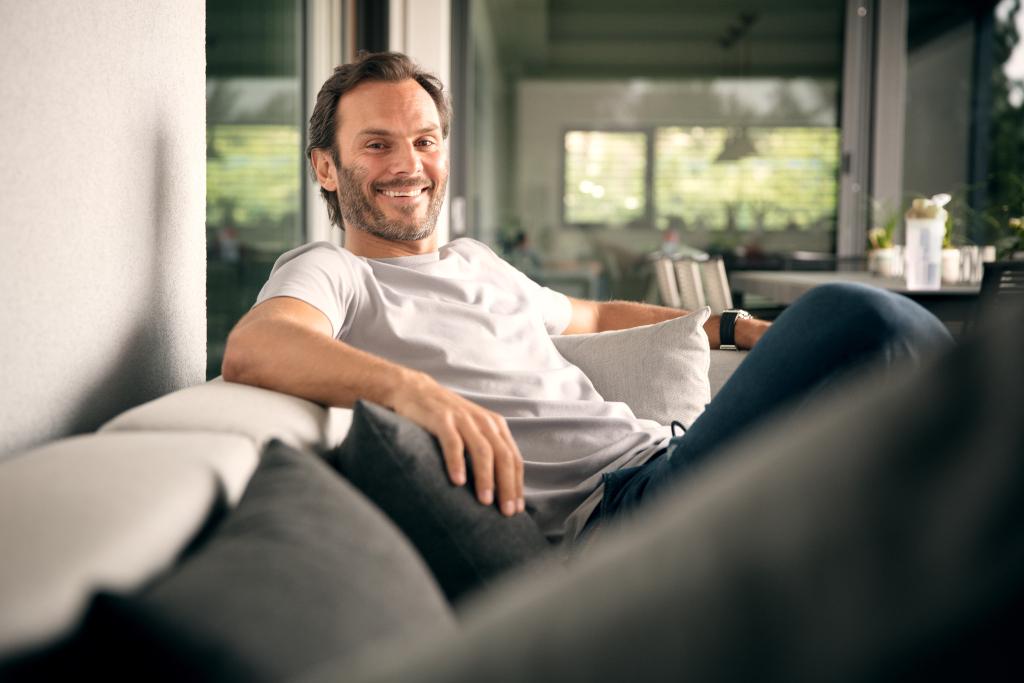 I remember how a journalist called me right as I was taking my daughter to a cinema for some animated movie. Just three or four quick questions, he said. I said that I couldn't, but if he called again in an hour and a half he could have however many questions he wanted. But he didn't accept that answer. People were turning around to see the rude guy who was making a call in a cinema. I was preparing to hang up but instead, he started asking his first question.
"Are you nuts? Wait! In an hour and a half, I will tell you anything you want to know," I said.
He hung up and I've never heard from him again. Then an article came out about me where he didn't make me look very good. That was the last straw.
Even though I knew some good and fair journalists, I decided not to speak with them ever again. Nowadays, I could just write a post on social media, letting my fans know how it really was, but social media was nonexistent at the time. Those who liked me had to watch the English press. They were working differently, more professionally. None of them had my private number, everything went through the club spokesperson. And if I didn't want to do an interview, the journalists would accept it. None of them had the need to write an article about how big headed I was. The Czech journalists stopped valuing us for being very open. They would call at any time, before the match or even right after it. Once I made my decision I gained great peace.
Rigobert Song was my teammate from Cameroon and to him, anyone with blonde hair was automatically a gorgeous girl. He hurried to me just as I opened a letter from one of my fans and took out her picture. He wanted to see her.
"Mmmmm, bootiful, bootiful," he said.
She was an ordinary German girl. I had known her for some time. She was sending me photos. Pretty usual pictures at first, but slowly they started to become more and more erotic. In the one that I took out for Song, she was fully naked.
It started with postcards. Every Monday, I'd get one from her, with a message written in weird Czech. After two years, she started sending letters to which she would always attach her photos or a cassette with her telling a story. We'd always go to a practice with Šmicer and listen to whatever she wanted us to hear. I didn't see a problem in sending her a signed photo, but that was it.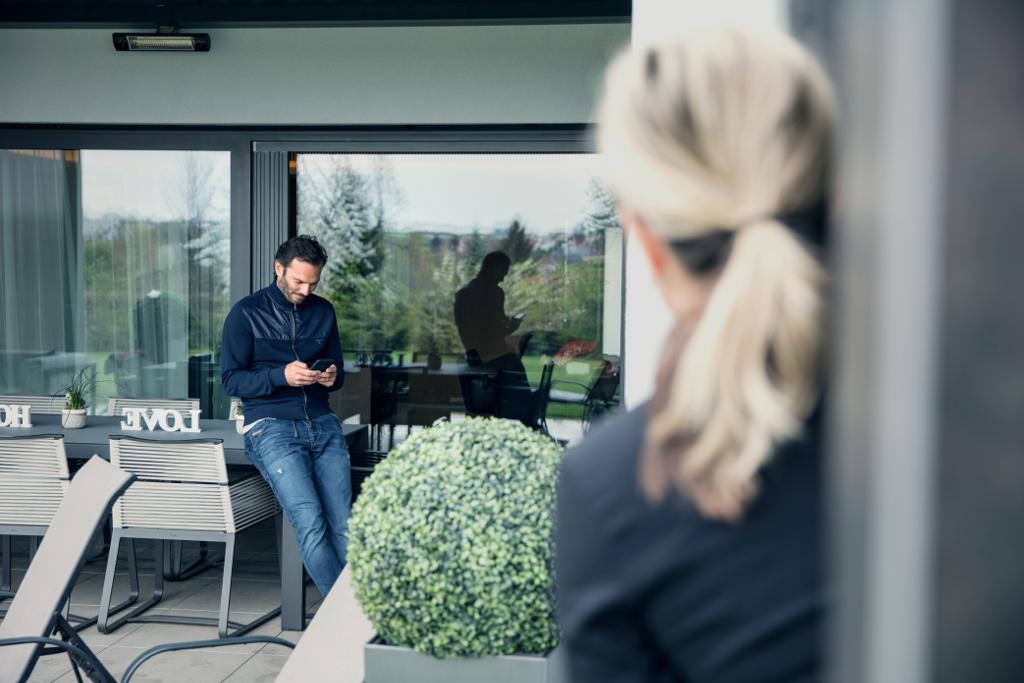 Then it started to get really weird. Whenever I'd mention my wife and kids in an interview, the German girl would start to call them names in her next letters. Really bad names. She'd come up with crazy ideas like I had sent her a necklace and she would even thank me for it. It ended when I went to our spokesperson and asked if he could do something about it. She had crossed a line and the police had to get involved. The letters really stopped after some time. Well, at least from her. Other fans were still sending tons of letters. We would sign photos daily and put them back into our envelopes. Each of us had his own cupboard in Liverpool, where the mail addressed to us was kept. A couple of times I found panties or a bra. We'd always laugh at that. But Jamie Redknapp was much luckier. Panties would fly towards him on the bus after a match.
All of it ended up in the trash. We had a simple cabin at Anfield; just a small place for each of us. There was no room for a Hall of Fame of such artifacts, and I really didn't want to come home to my family with a stranger's panties.
It was nice to have a lot of fans, especially girls, but my family was always my number one priority. I married my wife when I was 21 and even though I looked like a teenager during our wedding, there was never a reason to regret anything. I met my true love. I always liked it when I could close the door at the stadium and go back home to my wife and kids. That's how I've always been.
I can't imagine spending all those years alone, without the people closest to me.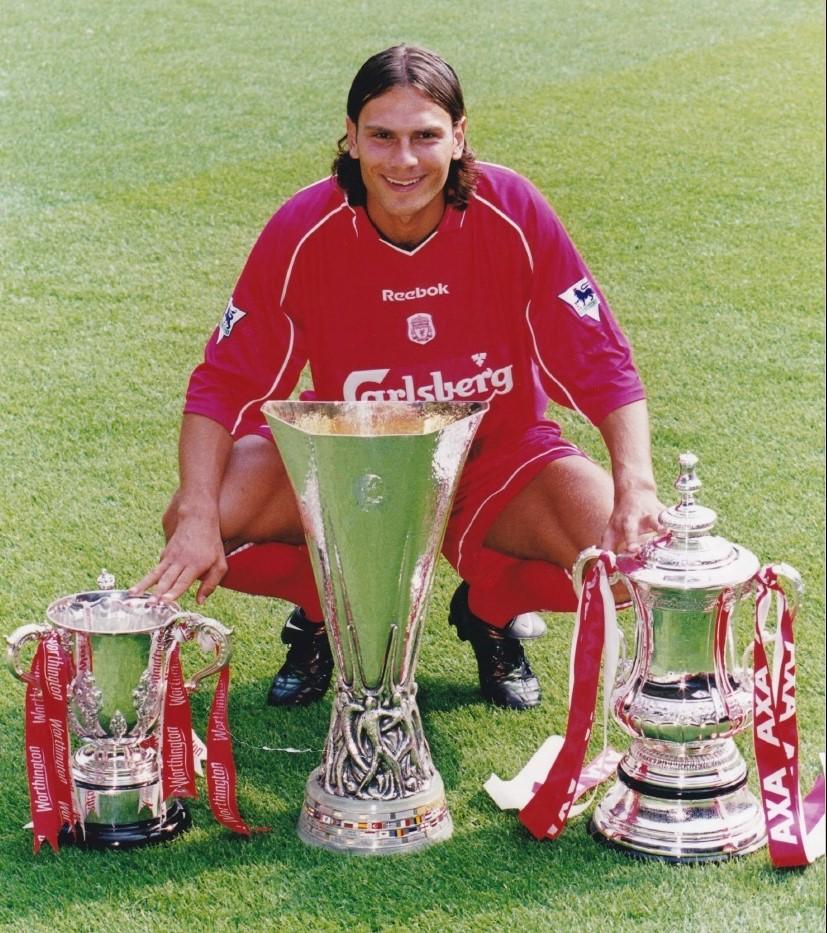 The worst time of my career was my start in Dortmund. I felt so lost. The cabin was full of amazing players – Andy Möller, Mathias Sammer, Jogi Kohler. All world-class champions and winners of the Champions League. And then there was me, the rookie from Slavia Prague. Even if I knew how to speak German I would have been speechless.

Thank god our first few practices were just about running and not actually playing because I wouldn't even dare to take the ball away from them. But as the days went by, I was getting more and more confident. I'd just say "Morgen" every morning in our cabin and go practice.

Then there was a training camp. We were traveling together, another reason to be shy. With a bag over my shoulder, I looked inside the bus and realized every player had his set place. The last thing I wanted was to sit in someone's place and be moved. So I dealt with it my way. I left the bus and chatted with my manager who was luckily there as well. I stayed outside until they called me. Then I could see where the free seats were.
All of my worries were pointless in reality. My teammates were amazing. I was just 21 and they were superstars so they didn't see a threat in me. I didn't understand a word of what they said, but they would still ask me if I needed help with anything and took me with them for dinner.
Jokes in a football cabin are the same all over the world. It just takes time to know the language enough to be able to joke back. And if you want to fit in you can't be overly nice. We've always been told during communism not to step out; to be just another player out of many, but I quickly learned in Germany that I wouldn't get anywhere with such an approach. I realized I had to be self-confident. There was a reason I was with a club like that.
This made my leave to Liverpool much easier. I already had experience with it and knew that it was going to take time to learn the language, but it was going to be alright on the field. That's where I fit in immediately. I felt great on the field.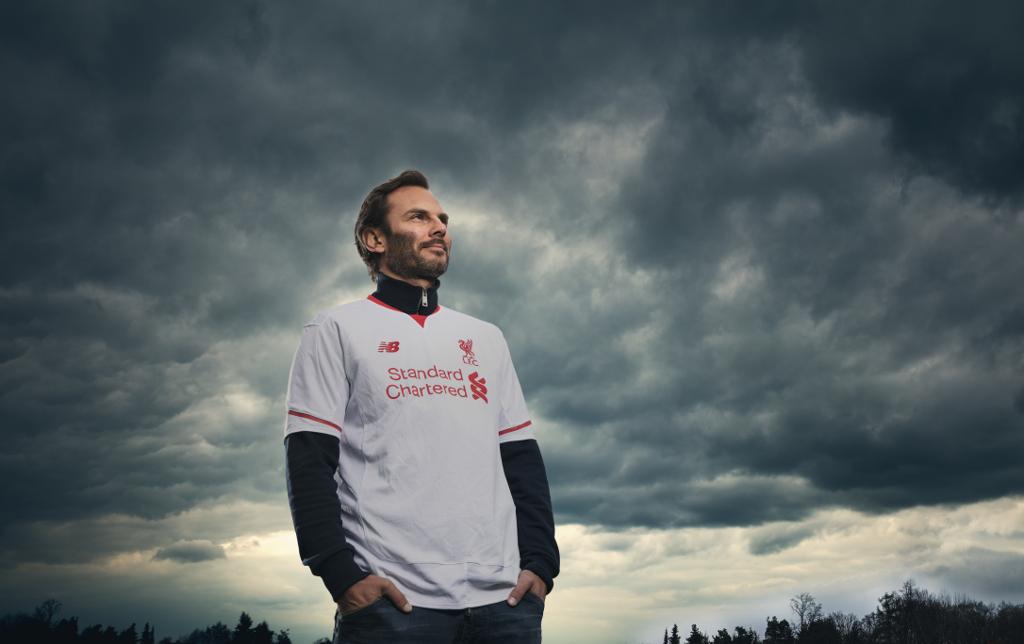 Luckily, I haven't had coaches like Benítez, whose practices were just two hours of tactical theory with no exercise. I've had great coaches who knew how to make the practice fun. Even though it was usually raining in England and I didn't even want to go out of the house, all it took to get started was to put on my cleats.
Liverpool was the club of my youth. I just needed to be reminded of what tradition that I was a part. It was the only club which played so well that it made news even on our commie television, which was otherwise banning everything Western. All of the big victories or even the tragedies, like the Hillsborough disaster, Liverpool was always involved.
Above the door in my room, I had its scarf and a hidden program and ticket from 1975, which one of my father's friends brought him. Suddenly, I was actually playing for this famous club and being asked, "How is it, wearing the red and white jersey? How is it being part of the huge family of fans which is unique even to England."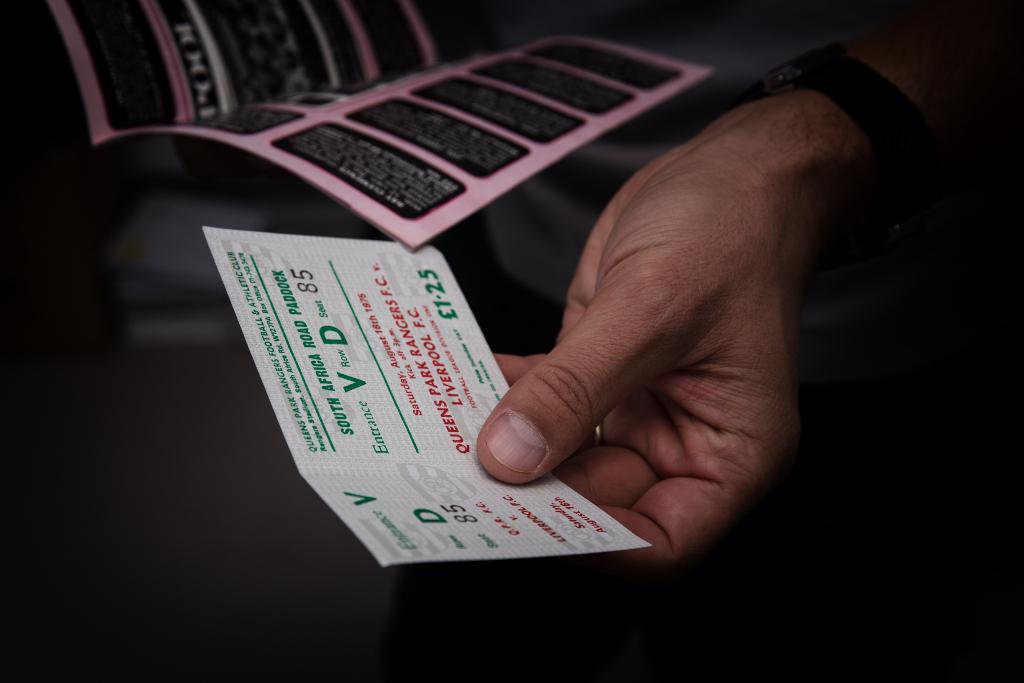 That time of my life was just amazing. The practices started at 10 a.m., but there were usually only five of us who would come on time. We'd jog a little around the field and wait for the rest of the team, which took another 30 minutes to come out. Some of them were still finishing their breakfasts. Then we'd stretch a little, nothing too hard, and chat about what happened the day before. Our conversations were usually about the restaurant where we'd had dinner and what girls we'd met. Then we'd play small football for an hour, shower, eat lunch and go home.
That's how it really was in 1996 in one of the greatest clubs in Europe. Our practice was just playing football. This approach resulted in many trophies for Liverpool in the 80s, but it wasn't really different on other teams. Harry Redknapp in Portsmouth had the same coaching style. So did David O'Leary and Martin O'Neill in Aston Villa. And I haven't even mentioned what breakfast looked like for my superstar teammates.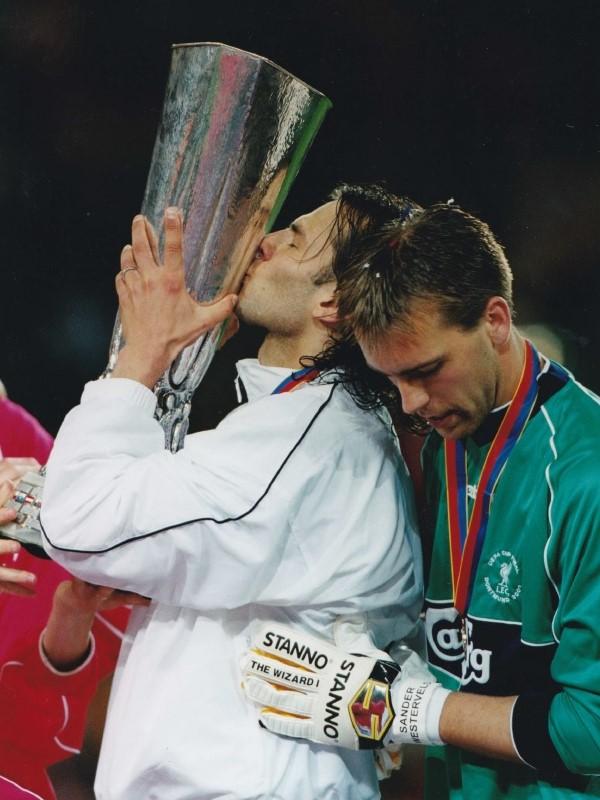 They'd get a full English breakfast before practice in a cantina right next to our cabin: beans, bacon, sausages, eggs, whatever. Three hours before the games started, they'd eat a full steak with fries, no problem. And they'd drink Coca-Cola with it, obviously. If I ever tried something like that after being taught a proper diet in Germany, I'd probably puke after my first sprint.

When I was starting in Slavia, we'd always go for a beer after the game. It was nice, sitting with the rest of the team, chatting about the match we'd just played, analyzing it a little, and settling our differences. People accept these things easier when they sit with a glass of beer. We did this in Liverpool as well. I feel like our generation was the last one that could truly enjoy the life of a professional player. Players today can't even go anywhere because there is always someone with a phone camera ready. I don't envy them, being under watch 24/7, anywhere they go. If today's technology existed at my time, oh boy.

At my time, the worst that could happen was if somebody saw us and told management. We could at least deny everything, but today people just take a picture of you and you're screwed. I think this is also one of the reasons why team spirit is not what it used to be.
To be fair, the whole Premier League is different. The time when the league was mostly filled with English players is gone and even Liverpool changed with the arrival of the French coach Gérard Houllier. Half of the club's players left after the first season with him. They didn't understand why they should change something which brought them success. The way of professionalization began with Arsene Wenger in Arsenal, who brought his own people into many positions and because he was successful, the environment started reshaping around him.
During my time you could still meet the classic English teams who didn't even need grass for their game. Wimbledon had three tall sweepers, three tall forwards, and right as the ball was near their net, boom, they would shoot it forward and try to push through with individual fights. The bottom half of the leaderboard was just the same. Classic island football. Shoot it to the side and then long pass in front of the goal. However, us, Arsenal, Manchester United, and Chelsea were already playing more offensively. We were all betting on combinations and skilled players to do the work.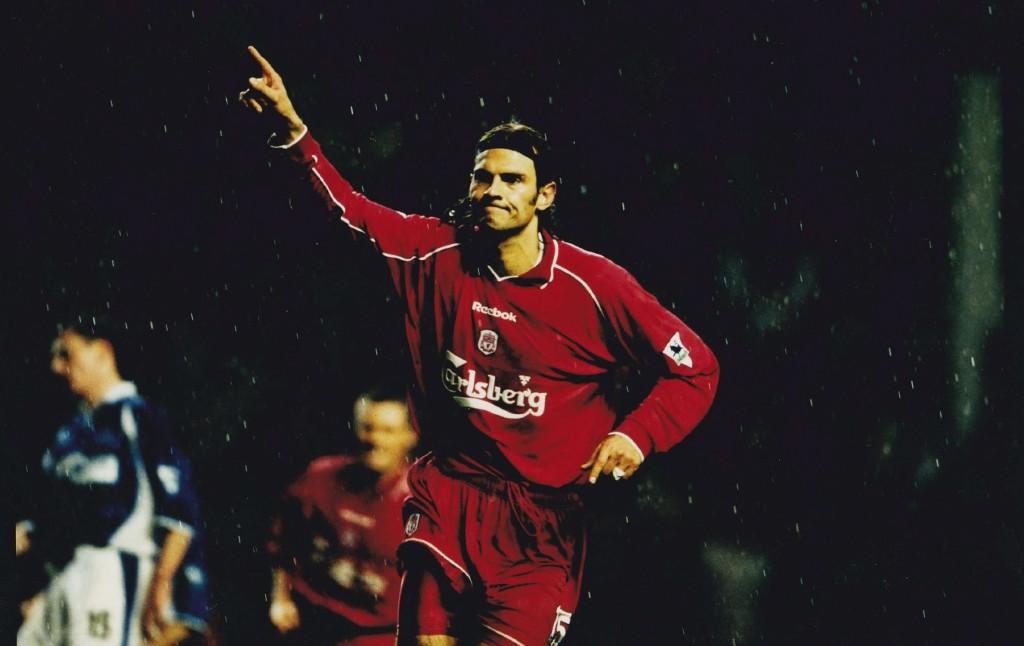 The most heated games were of course with Everton; for us and the fans. I've never enjoyed playing at their stadium. It was just 150 meters over the park but it was so unwelcoming. People would whistle and shout at us and even though we'd usually defeat them, I never enjoyed it.
On the other hand, the games against United were awesome. They always wanted to have a straight game. It was just annoying when you had to face Roy Keane. He was such a pain in the ass! He'd never stop, always grinding, going for the ball, tearing your shirt. Even when you managed to get in front of him you could still feel him behind. One of the best midfielders they had. He remained true to himself, even now as a sports commentator. He isn't afraid to say out loud what he really thinks.
I respect a man like him. Even though I hated him as an opponent.
I grew up in Sparta Prague. But I signed my first professional contract with Slavia Prague, its rival.
Well, it was not me who signed it. It was my dad.
Unlike Sparta, Slavia promised me a spot on the A-team if I could prove that I had what it takes. So I transferred to our biggest rival and started with adult football at the age of 17. They had a pretty good boy who was my age in their B-team at the time. That's how I met Šmicer.
We were two young, single lads with the same interests so we became friends right away. We've been together ever since, except the three years he played in France. We live just five minutes away from each other. We fly together to play for the old school Liverpool, to play golf or to events with the team of silver medalists from Euro 96.
When Steve McManaman left Liverpool for Real, a search for a similar player started. The coach and his assistant were French and they knew one pretty good guy from the French league who was also a midfielder and also Czech. They approached me once to ask what Vladimír Šmicer was like.
"Are you serious?" I asked. I had him on my phone in an instant. We called each other every week anyway, talking about how awesome this would be. It was incredible, unbelievable. It was just too good to be true. And then they signed him.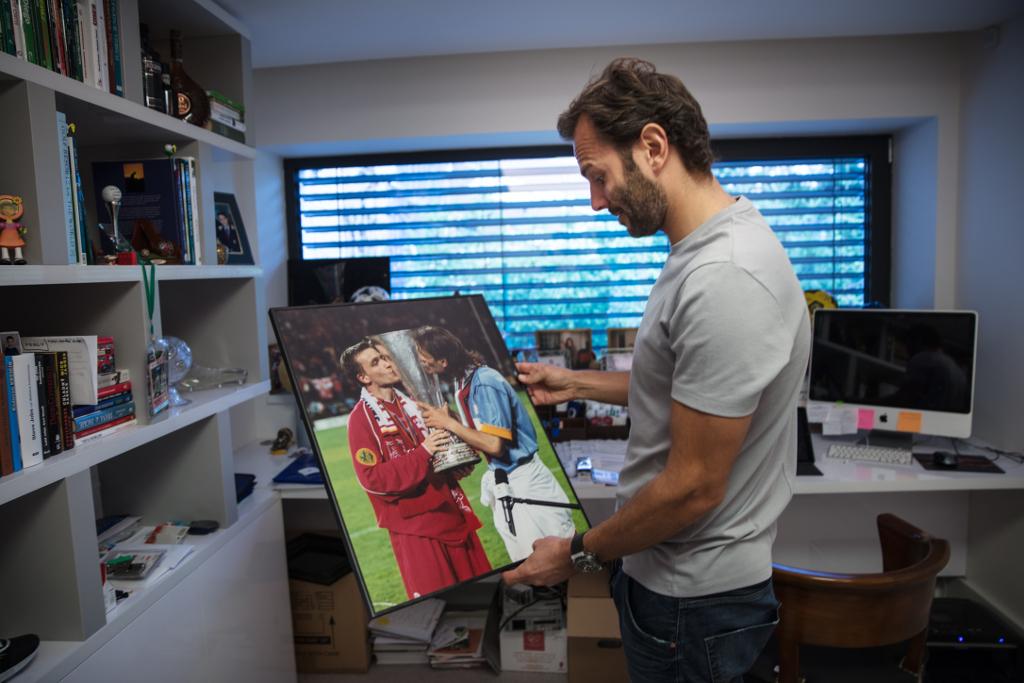 He stayed at my place for the first few weeks to get used to a new country. I also had to translate for him because he was just starting with his English. I even ordered food for him in restaurants.
We had a server come to our table so I asked him what he wanted.
"Chill, I've got this," he said, super confidently.
The server was a young girl around 20 and she knew we were Liverpool's players, so we could see she was already a little shy. She asked Šmicer what he wanted and he answered with a poker face: "One cock."
She started blushing.
The funny thing is that Šmicer knew right away that something was not right. He started blushing as well but repeated his order.
"One. Cock."
The girl started laughing out loud, I did, too, and Vladimír had no other option than to join us.
"What did I say?" he asked when the server, who understood what he wanted, left.
"Instead of coke, you ordered a willie."
He didn't need me to follow him everywhere. He is an incredibly positive person who's always ready for some fun. Even with having some language issues at the beginning, he fit in perfectly. He would always smile and our teammates could see that he was good; that he knew how to kick a ball. At the end of our prep, he would chat with anyone. That's how fast he picked up the language, but his English was best at around 2 a.m. at a party.
That reminds me of how I had been telling him the previous years about our traditional Christmas parties where you had to come in a costume. Everyone brought a few friends, we'd stop by for a drink and then continue to a dance club which we had just for ourselves. Boys would invite girls all year long to come here and there at this time. There would always be quite a few of them, but it was all behind closed doors. That made it even more fun.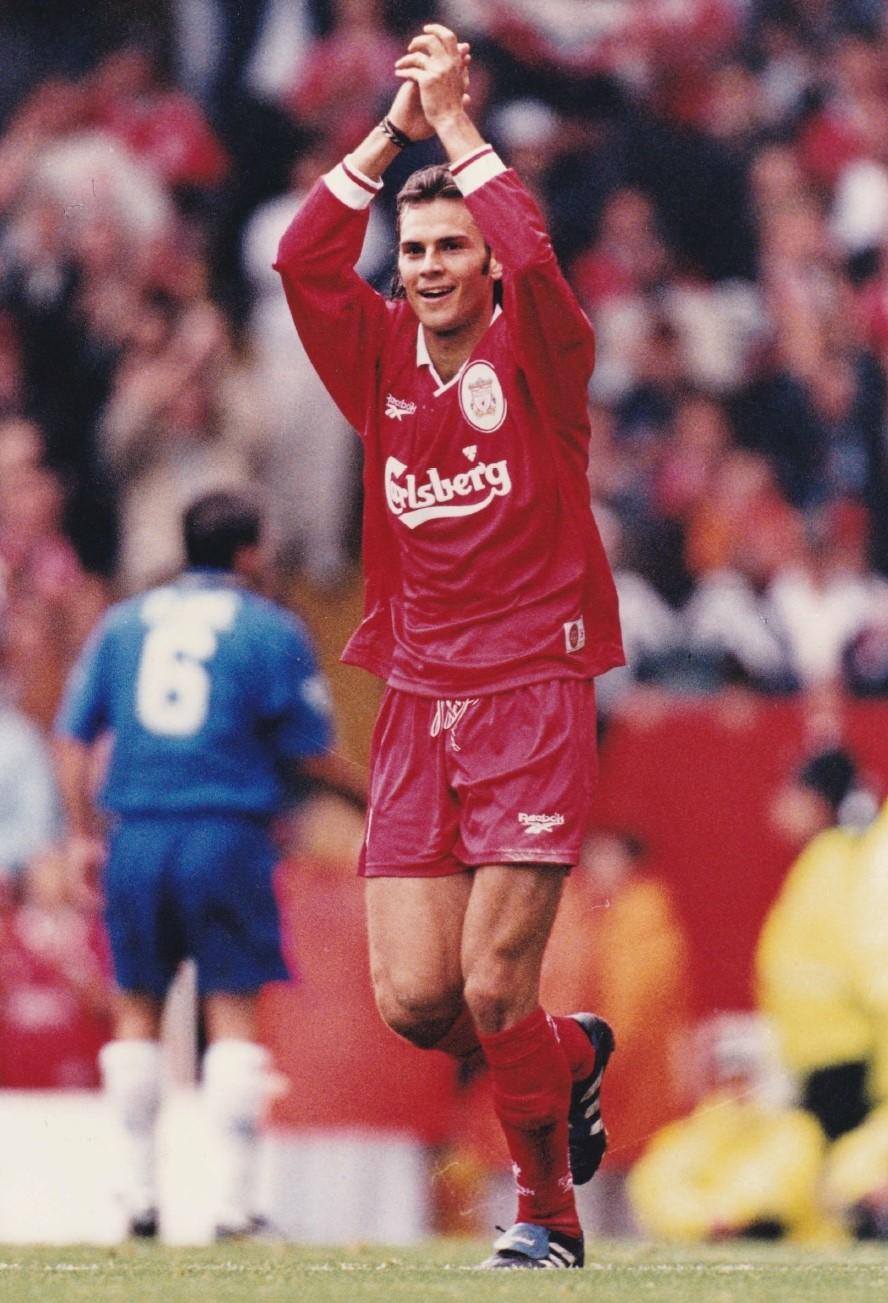 The stories from these parties I had been telling Šmicer always made him laugh, but he would always think I was making a bit up.

Houllier forbade these parties because in 1998, one girl smuggled a camera in and the next day it was all over the headlines. We'd been told that we were a bad advertisement for the club and that such parties would no longer be permitted. But to uphold the tradition of team rookies singing a song at a team party, we at least reserved one whole restaurant.

I drove to Šmicer's that night so I took him home afterward and he just looked at me from his seat and said: "I believe every story you've ever told me after tonight."

It's a shame he's been haunted by injuries every time it was starting to look great for him. Despite that, he stayed with the club for six years, which is a lot. We won the UEFA trophy together and he and Milan Baroš then earned the trophy that we'd been dreaming of together: The trophy of the Champions League.
"Číčo [Cheecho] we've got it!" That's what he was shouting into a camera after a sensational final in 2005. They had come back after losing 3-0 in the first half. Šmicer scored one regular goal and a goal from a penalty kick so his farewell with the club was amazing. I was watching it at home on the TV and knew that the nickname "Číčo" was for me. Not many people knew we'd had these nicknames.
This nickname was created in our last prep match during one season when we played against S.S. Lazio Rome. They brought in a guy and no one knew his name, but they'd been calling him "Číčo." He had curly hair, shorts pulled up all the way under his breasts and he wasn't athletic at all. Mancini sent him in for a couple minutes at the end of the game. Šmicer and I were sitting on our bench already and watched how even his own players made fun of him.
He tried to do a fake next to a line, he failed, and the whole bench with Mancini leading stood up and started applauding him. "Bravissimo, Čiči," they'd shout. This happened like five times. Pretty much every time he touched the ball.
Meanwhile, we were dying on our own bench. And that's how that nickname got created.
It's not easy to step out of the bubble you're living in as a professional athlete. You don't have to care about anything throughout your career. Everything's ready for you and you spend half your weeks on the road.
Once you end, you suddenly have a ton of free time. You're not used to it, nor is your family.
My recipe for how to deal with it is simple: I'm always trying to do something. I'm creating my program. I spend half a year in Prague, the other half traveling. I have friends with whom I can play golf, others with whom I go to a gym and I take other friends out for a beer. We've got the same mindset, always competing for something, even just a stupid coffee. And once someone messes up, the jokes won't stop coming. We live off of these meetings for another month because we always make some new fun memories.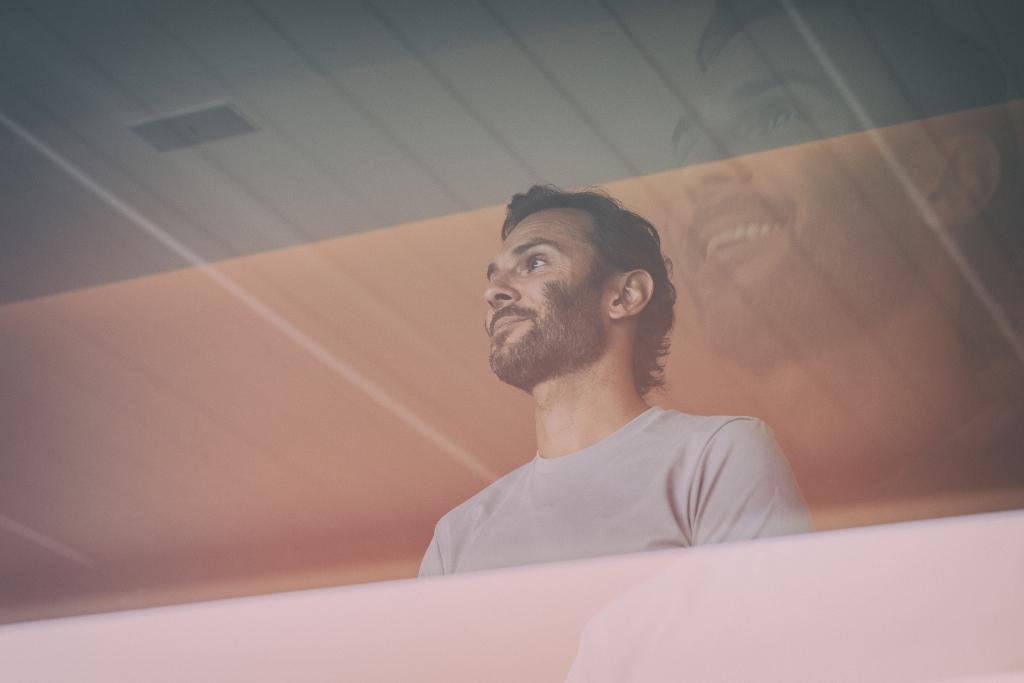 The special group is the ex-players of Liverpool. We meet each other at different events and we always find some common topics. And our group chat on WhatsApp is nuts. There are four generations of players, from Stevie Gerrard, Luise Garcia, Vladimír Šmicer up until John Aldridge for example.
And the things that happen there…
It reminds me that when I was still a player I would laugh every day. Czech Republic, Germany, England – each team had a couple of players who were the clowns of the team and made sure that no one was ever bored.
That's why today I don't miss the hard work. I miss our travels to training camps. All the crazy stories. The catch phrases we had. And I miss the hour in the cabin before and after practice the most.
Jana Mensatorová and Patrik Berger's archive