A dream unfulfilled, a life's worth of lessons

I have never been one to block shots, but it seemed completely natural at that moment.
Jaro Janus was an incredible goalkeeper and the whole team had worked hard to build a lead against the USA in the quarterfinals of the 2009 World Junior Championship. We were the underdogs from Slovakia. Not for a split second did I question if I should drop down, block that shot and prevent it from getting to the net.
That decision plays a crucial role in my story.
Thanks to that decision, I was just a few minutes away from a medal. Thanks to that decision, I've never become a top-level ice hockey player, even though I had all the prerequisites for it and overcame so many obstacles.
Thanks to that decision, I have had to undergo 19 surgeries in my 30 years of life.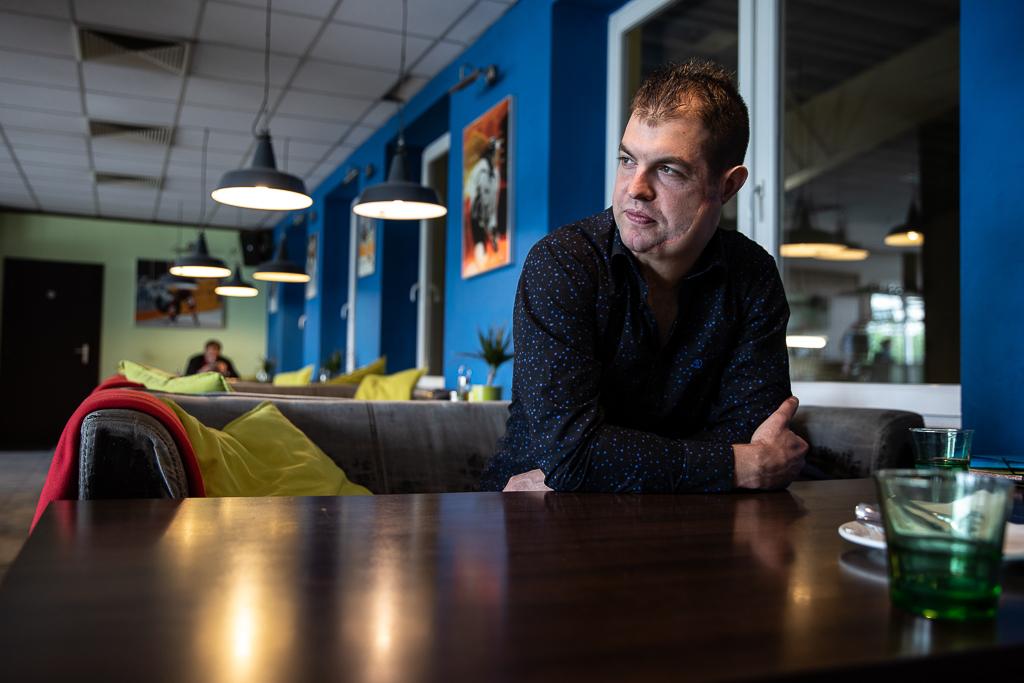 I'll bet you have never heard a story like mine. I know of none that come close to it. There are many warriors who have had to endure hardships, a lot of who have had to overcome obstacles to get to the top, but I'm sure none of them took the same path that I did. I can't imagine another fate filled with so many small victories and successes that ended up with no material results.
At least it helped me understand the meaning of life.
So, you want to know what happened to me? A lot of people have asked, and there is no reason to hide it. I have been burned, literally and figuratively, but I am at peace with everything that happened. It is a part of my life. It is part of my story. It has made me who I am. So before I tell you how many things can go wrong in a once promising career, I'll tell you how I got these burns.
That's where it all began.
We didn't panic, my cousin and I. Even though we were just kids, we made the right decision at a critical moment. I dropped and rolled, he threw wet sawdust on me, and then I jumped into a stream.
I could have injured my head because the water was only about 10 centimeters deep, but I didn't care. I was on fire. Literally. A concussion seemed like an acceptable alternative
I was barely 10 years old and it was a Saturday afternoon in October at my grandma's house in a little village. We wanted to light a fire so my cousin poured gasoline on it to get it going. In a flash, the fire grew strong and large and ignited the bottle of gasoline that my cousin still held in his hand. It also became an improvised flamethrower that he was aiming right at me from one meter away. I managed to cover my eyes with my hand, but my shirt and a sweater both burned to ash.
We never talked about that moment again and I held no grudge, even though my cousin escaped unharmed. I was only angry at one particular moment. That was the moment when I had to peel burned skin from my body with my other hand.
I remember every detail because I stayed conscious the entire time. I remember my grandmother starting her car and rushing to Trenčianske Teplice, the closest city with a hospital. I remember how she sped and overtook a Mercedes on a full line. I remember the idiot driving that Mercedes overtaking us again because his ego couldn't abide an old lady driving faster than him.
No one knew if I'd survive. My dad, who had one of the few mobile phones back in the 90s, got a call telling him that something had exploded and I might be dead. He and my mom were at a stadium, watching my brother's game. The drive from the stadium to the hospital must have been terrible.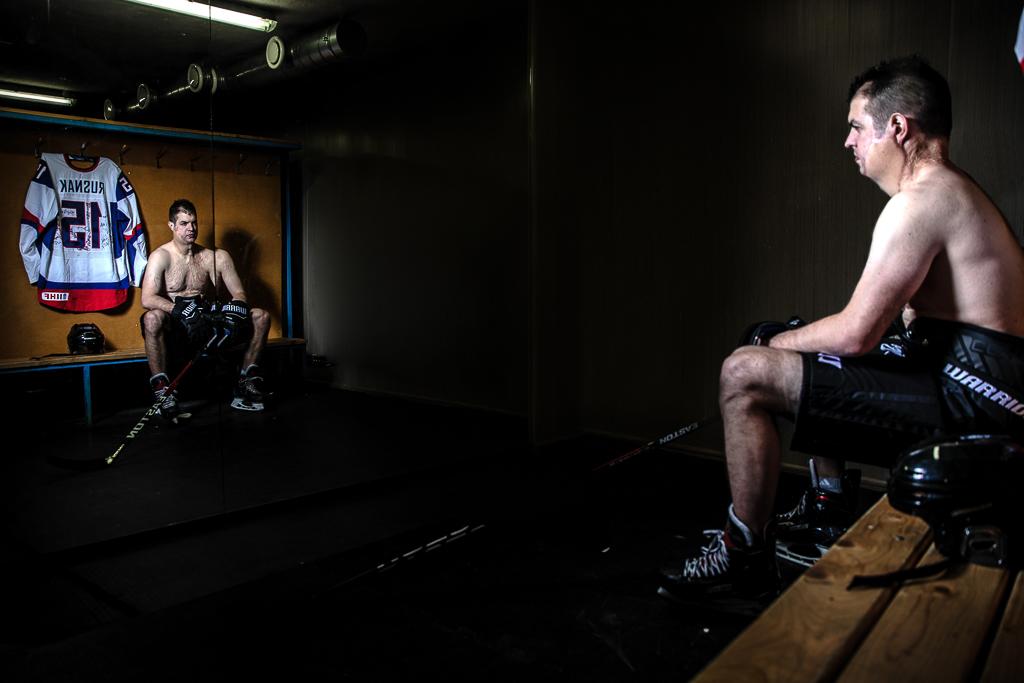 I was moved to the Bratislava burn center on Sunday, underwent surgery on Monday, and woke up on Friday. All this time, I had this one repeating dream. It felt as if I was spinning on a carousel. Five days round and round until I woke up and found out I was still alive.
My face and torso were covered in bandages. I couldn't even see myself. My life was no longer in danger, but the first week was so painful. The burned areas of my body were agonizing, but so were the areas on my butt and legs where the doctors had extracted healthy tissue to patch the burns.
Imagine having your skin cut from your muscles. I don't have to imagine it. I lived it.
The experience was similar to Formula One driver Niki Lauda's, and that story later helped me. Even as a child, I learned to deal with my problems by offering a smile and understanding that it could always be worse. I reasoned that while I had burns on 22 percent of my body, this was a man who had endured burns on 85 percent of his body. He looked like coal, yet he had survived.
There were people in the burn center who had been struck by electricity; people who had been in a coma for a month. Seeing those extremes, I knew that my case wasn't that bad.
They let me go home after three weeks, and in a month and a half, I was back on the ice. I played in the Christmas tournament where I won the MVP award. I don't know if I really was the MVP, but they gave it to me anyway.
The thought of not coming back to hockey never even crossed my mind. I had to stop playing football because of the post-surgical regimen, but I had no intention of giving up hockey, and I didn't have to.
The Ružinov Stadium, where I grew up, is right next to the burn center. It was both symbolic and convenient because I spent the rest of my childhood in one building or the other.
My problems didn't end as soon as I put on my skates. The tissue which they had initially removed was dead; it would never recover. As time passed, my left eye started to close and my neck was more and more immobile. Nobody in Slovakia knew how to resolve this and that's how I met doctor Veselý in Brno, Czech Republic. For the next three years, I played hockey from fall to spring and spent the summers with him so he could reconstruct my burned areas.
It began with doctors placing two expanders in my back; something like silicone boobs. They enlarged them every two weeks so they would expand and make my body grow more skin to cover it. It looked as if I was wearing a weird backpack.
The first year, the expanders got infected and had to be removed. The second year, they burst and had to be removed again. Each summer, I had to undergo new treatments, yet my condition remained the same. The procedures and treatments were very expensive and our insurance didn't cover it all, especially in a neighboring country. My parents would definitely have had a much higher living standard today were it not for my treatment.
Three years later, when I was 13, the treatment finally achieved success. The surgery itself took 13 hours and I know the doctors saved all that they could. Through these times, it was hockey that saved me. It was the only positive constant in my life. I knew that I'd have to spend every summer in the hospital, but once that was over, I'd be able to play again.
Even my schooling got sidetracked. I didn't attend it regularly and sometimes the teachers would have to come to my home. I never felt comfortable in school. When I returned after getting burned, the headmaster called everyone into the gym to explain what had happened, and to make sure that no one would make fun of me.
What do you think happened? Kids laughed at me. They said that I had two faces. They pointed at me. At least I had a friend in Ivan Dornič, a hockey player who was three years older. One time, he noticed two older boys making fun of me and he caught them. They never laughed at me again, but it was different on the ice. My teammates were amazing. We were friends before and we were friends after. It probably helped that I was always one of the best players so they respected me.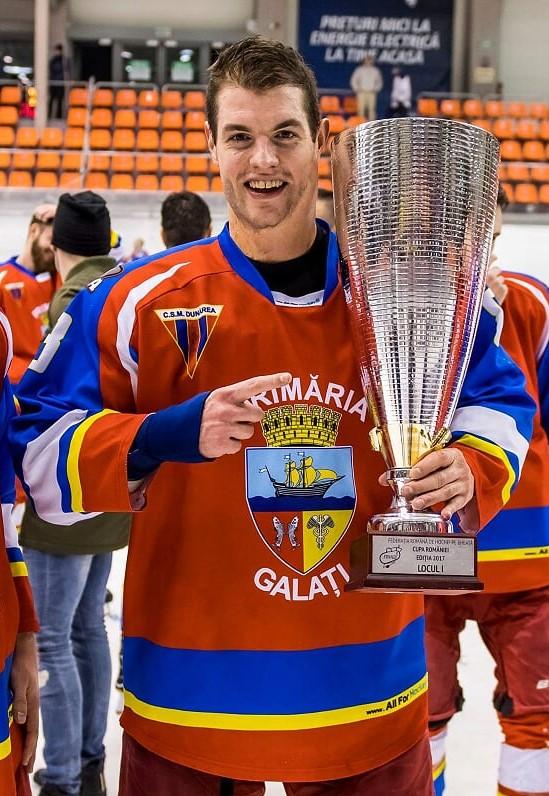 I've never heard anything mean from a teammate. Not once. When I became an adult, some opponents taunted me and even though I tried not to let it affect me, this was my weak spot. Whenever someone said something stupid, a switch flipped and I wanted to fight him. Fortunately, I can count those instances on one hand and I know they were just idiots, even off the ice.

My burns had become a part of me, so much so that I even started to think of them as an advantage. It helped me stand out, and it helped me filter coaches. If a coach cared enough to ask me what had happened, we became much closer and playing under him was much more enjoyable.

The hospital in Brno where they'd put those expanders in my back taught me how to make fun of myself, too. It strengthens you. So when I was later playing center, I always joked with my left wings that they had to be patient with me because they were on my blind side.
It's true. Because of the burns, I can't turn my head fully to the left or up. I can only make it about halfway, so it was always easier to play everything to the right.
I know my appearance will always attract attention, but I can't even imagine it being different now. I don't mind people looking. That's one way in which playing sports has helped me. Sports teach you to fight. Every fallback to defend is about overcoming yourself and it's a bit of a fight. Every fight we have on the ice is a battle of two wills. Ordinary people are not used to this. You don't have to deal with this in ordinary life. That's what makes athletes tougher.
I had to be really tough because my problems didn't end after the successful surgery. One year later, my ureter failed. It was probably a reaction to the trauma my body had experienced. I had trouble peeing and then once during a math class, I had a seizure. They got me to the hospital just in time. A little later and my kidneys would have burst from all of the urine. I had to undergo another surgery and that meant another two months without any physical activity.
Finally, when I turned 15, I was able to function properly with others. People got used to my looks and I could practice all year with everyone else. I got stronger, started playing with Slovan, won the youth league scoring title, and I felt like I could finally have a happy ending.
I really wanted to go to Sweden. I could have gone to Canada; to the WHL, but I told them not to draft me because I wanted to play in Sweden.
Who knows where I would have ended up if I had chosen Canada back then? I'm tall, my English was good, and maybe I would have fit right in. I have learned not to think about the what-ifs, but this one decision still weighs on my mind. I knew Canada was not the place for me back then, but today I would choose it over Sweden every time.
I moved to Malmö a year before the draft, right out of the Slovakian youth leagues, and it was an immense change. The Swedish already had their education model: hockey, school, food, sleep. I was used to our classic Czechoslovakian comfort where I didn't have to work for anything.
I arrived one summer evening and we were supposed to have a game the next day at noon. They placed me on the first line with older boys, while Gustav Nyquist and Magnus Pääjärvi were on the third line. They're both playing pro hockey today. It was an incredibly strong team.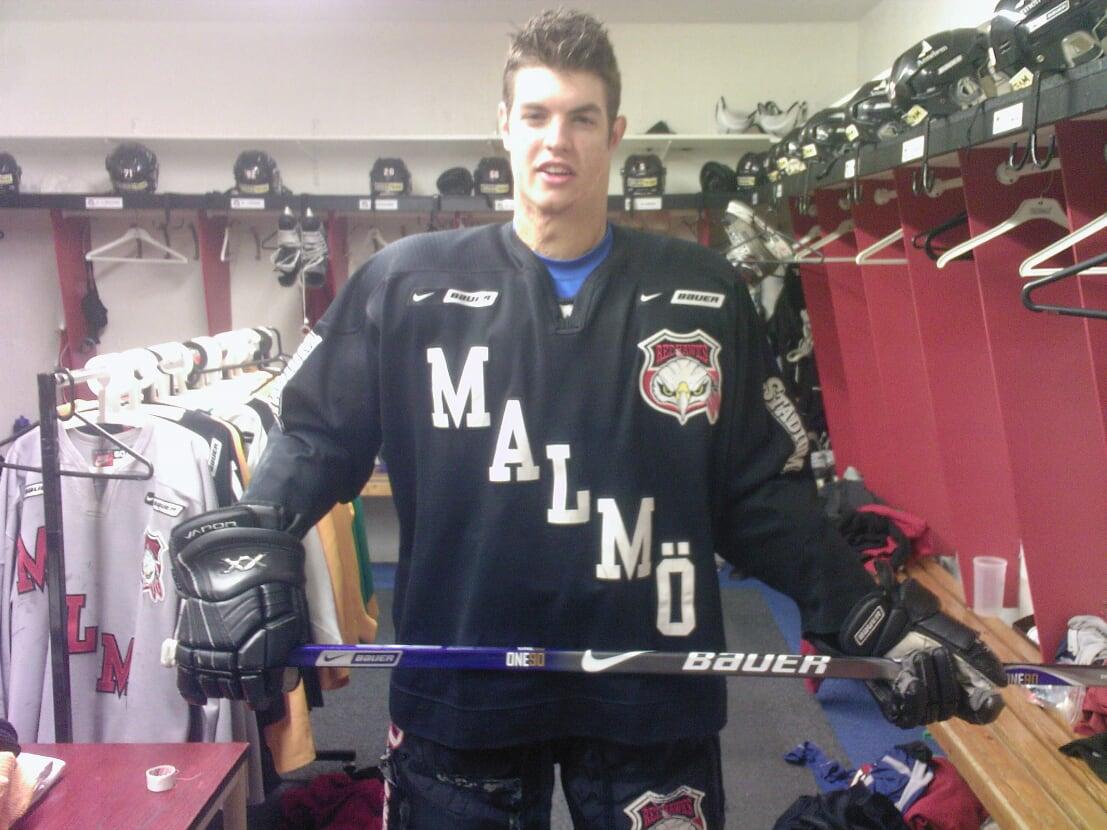 I managed to get two assists in that game and I was thinking to myself that it was not going to be that hard. We had a light lunch and because I was still hungry, I walked to a fair a short distance from the stadium and ate a bunch of doughnuts.
Full, tired, and with my hands still dirty, I returned to the hotel, surprised that the rest of the boys hadn't gone anywhere and were dressing up. I didn't think it was possible to have another game on the same day. I didn't understand the schedule. It was all in Swedish.
The Swedes were disciplined. Even at such a young age, their conditioning was amazing. I had problems carrying my own weight, and after eating doughnuts, my performance was obviously not very good. I could barely move.
The next day, our coach moved me to another line. He said liked me, but he wanted to see me with someone else. I didn't believe him but I figured I could show him what I could do, even on another line. Then one of our opponents crashed into me and dislocated my shoulder.
I was out for six weeks and they sent me home, telling me that I could try again next year.
I was pretty high in the NHL rankings of European prospects. I climbed as high as No. 23, which might have been enough for the fourth round of the draft, but I didn't play very well in the U18 World Championship and I didn't get drafted.
Despite that disappointment, the next year and a half was the best time of my career. It started with a championship.
Slovan's A-team seemed out of my reach. It was full of players that I used to admire as a kid on TV. Even though I had practiced with them and sometimes earned a few minutes of ice time, I never thought I could really make it to be a stable part of the team. Not at that time.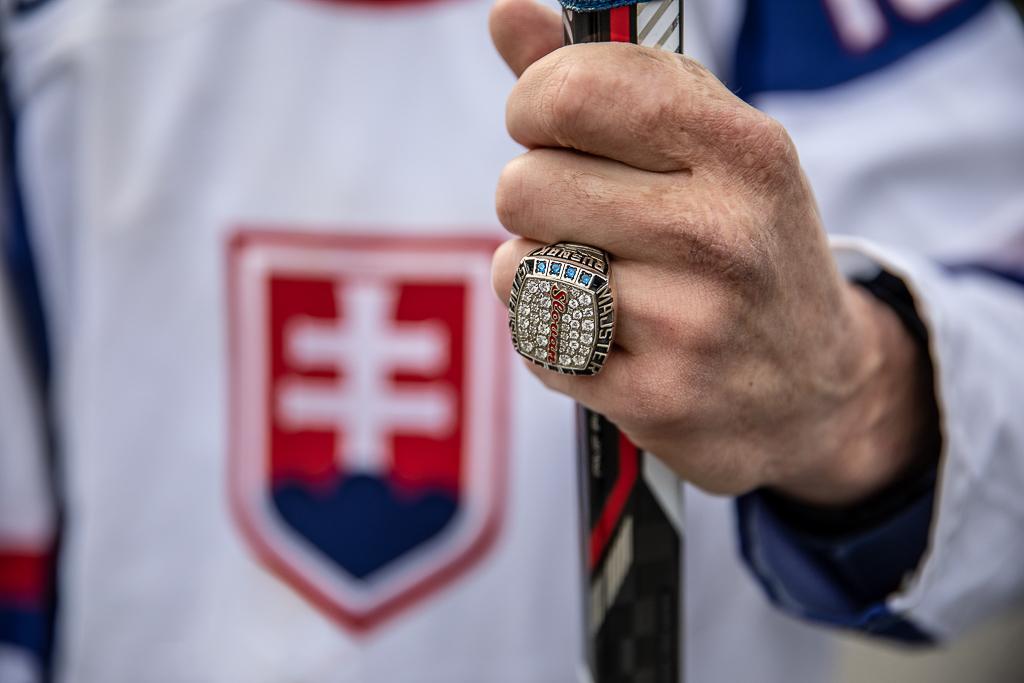 I had just turned 19 and I'd been spending the night with my first girl. We had a few drinks and I didn't sleep much. Plus, I had an injured elbow. Suddenly, the phone rang early in the morning. It was our coach, Zdeno Cíger, telling me that I was going to play in the finals against Košice that evening. Some centers got injured and they needed me.
I wasn't fully recovered from my injury, and I still had alcohol in my blood, but how could I refuse such an offer at that age? I jumped right into it and out of nowhere, I found a gold medal hanging around my neck. I realized I wasn't out of place, even at the top level of hockey. I earned just a few minutes on the ice but people noticed me. Milan Kytnár and I were chosen as the top centers of our year.
When the next season began, I started working super hard. I liked what being a hockey professional brought me: excitement, money, attention, maybe a little bit of fame. During those few days in 2008, I realized what it meant to make a living playing hockey. I decided that I wanted to be a professional hockey player.
My mindset was at its peak during the 2009 U20 World Championship in Canada. We didn't have a super talented team. We mostly defended, but all of us were good lads; good, fierce boys. Many of those players became the core of the Slovakian national team. Tomáš Tatar, Richard Pánik, Marek Ďaloga, an amazing Jaroslav Janus as the goalie, and me as the first center.
At the beginning of the tournament, we played Latvia and I scored two goals. I was chosen as the game's MVP and at the end of the group stage, we managed to defeat Finland and move on to the quarterfinals against the U.S.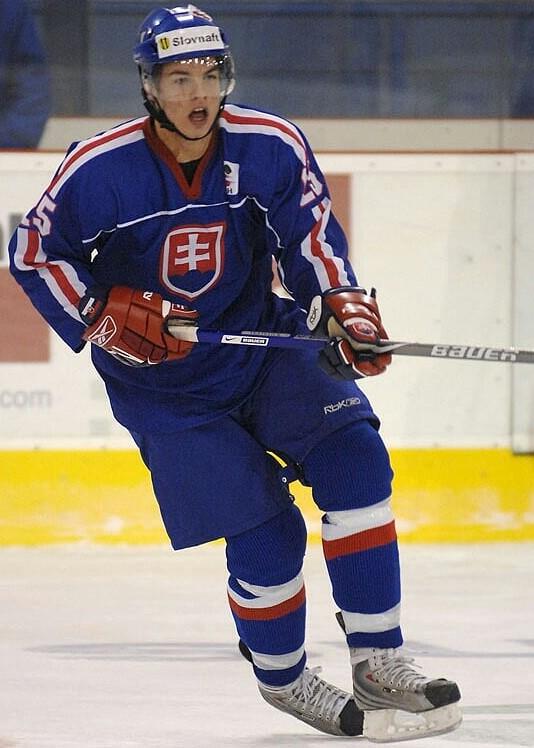 In the Ottawa arena, there were 20,000 people rooting for us and we fought hard. We were up 2-1 when the Americans got into our zone. The puck moved to Ian Cole, who has two Stanley Cups with Pittsburgh today. He moved a few steps forward and shot. I dropped down to block the shot. The puck hit my knee and ricocheted to the other side of the arena.

Cole rushed after it, but he rushed it and hit a referee. Jožo Molnár found himself all alone and scored another goal to put us up 3-1. We kept our lead and advanced. It was a sensation I have never felt. We sent home a team with players like James van Riemsdyk, Kevin Shattenkirk and Ryan McDonagh.

I couldn't use one of my legs but dammit, I couldn't miss out on the semifinals of the World Championship! I just kept on visiting a doctor who injected me with all kinds of things so I could move and play. He joked that I wouldn't make it through the anti-doping test, but I made it and we were 13 minutes away from a medal, up by one against the Swedes in the semifinal, before settling for fourth place, something no other Slovakian team had achieved.
Players started to work on their careers after we returned home. They tried to use the notoriety we had built for ourselves in that tourney.
I went straight to a hospital for knee surgery. When they opened it up they said it was just a meniscus. 'Give it two weeks and you'll be alright,' they said. The pain didn't stop but the doctor who took care of me had just been diagnosed with cancer so I didn't want to bother him. For the next two months, I couldn't use my leg at all and I didn't play for the rest of the season.
I arrived at our summer prep with Slovan with a recommendation to avoid running. My coach, Antonín Stavjaňa, didn't respect that and he made me run with the rest of the team. A week later, I couldn't even walk.
I found myself in Olomouc, in the hands of a doctor who was a well-known expert on joints. Doctor Holibka called me in and my first impression was horrible. He scared me. While talking on the phone, he gave me an injection with one hand and he even managed to somehow flatter the nurse at the same time.
"Should I should entrust my career to this man?" I thought. "That's suicide."
I was wrong. Doctor Holibka was the best. He was the only one who was able to help me and he did.
My mind was so focused on being ready for the next season that I hurried my treatment. I didn't realize that I might destroy my knee for a lifetime. I was so eager to play. My contract was due to expire after one more year and I thought I needed to get back on the ice to show I was alright. After just two practices, I went into our last prep game against Sparta.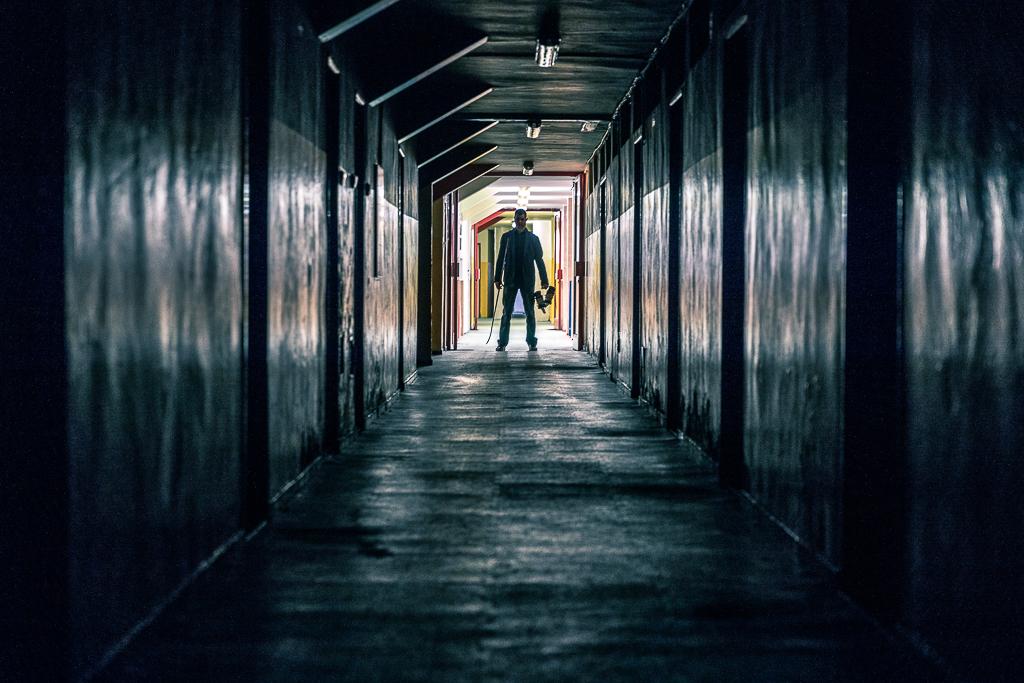 I had just begun my season, but I woke up every morning in enormous pain. It was due to a problem with cartilage, which had suffered the most damage from Cole's shot. I had to undergo another surgery after the season ended. I won't name the Slovakian doctor who performed the surgery, but when I bought a book on knee cartilage a week after my surgery, I discovered that he had used a method normally reserved for people over 40 who have bad regeneration. It was not for those who planned to continue playing professional sport.
For three months, I walked around on crutches and my condition was not getting better, so I returned to doctor Holibka's clinic. He chose the only possible solution, to make a mosaicplasty in the knee. Exactly two years from the moment I dropped in front of the shot at Worlds, I had finally begun to recover, but I couldn't play that season and I still had a long way to go.
I was placed in the biggest Slovakian rehab center in Kováčová. People with broken spines get sent there, so once again, I could see that others had it worse than me. I even found a girlfriend there, Veronika. She was in a wheelchair after a car accident and just stood up to walk with the help of crutches like me. We're no longer together, but I'll remember her forever because of how she helped me to get back.
Many people knew me there. Our success at U20s made us famous, and people remembered me thanks to my father, who had captained the world championship team from 1985, and who played for Slovan for a long time. All those people kept telling me how they'd like to see me back on the ice and that gave me so much energy and strength. One of the doctors even admitted that Doctor Holibka was a genius. He had never seen someone with such a well-constructed knee that allowed him to play sports again.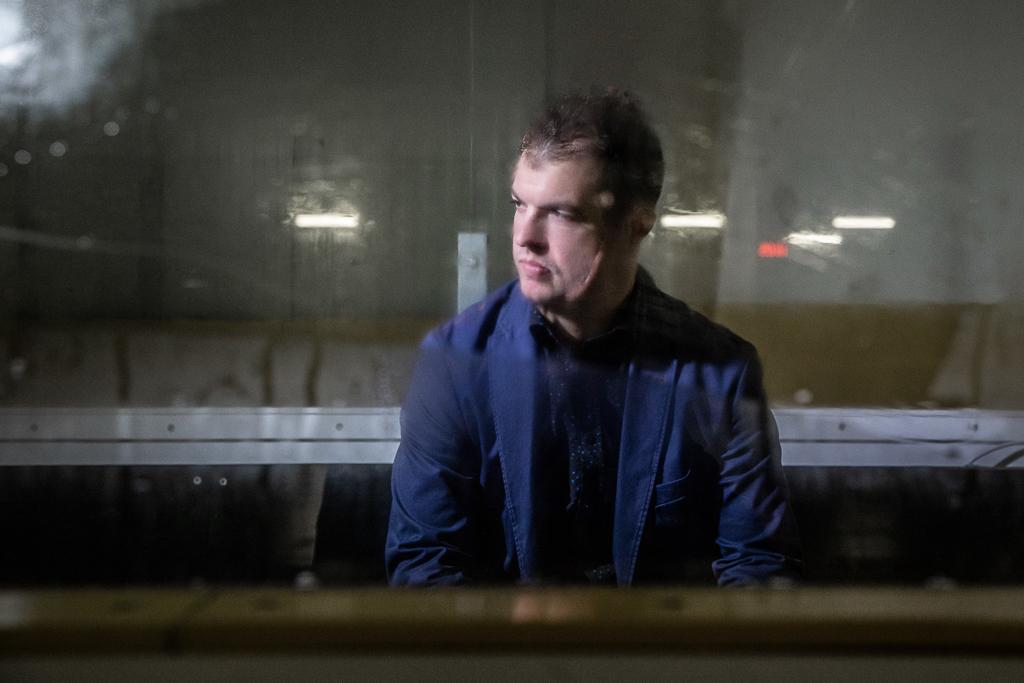 When I could throw the crutches away after a month I asked for my hockey sticks to be brought and practiced my zigzagging with handicapped people around me in wheelchairs. They were amazing to me, full of energy
I was still hoping that everything would turn out well. I still saw myself as a hockey player. I took the next year off and studied geography, which always interested me. I used to have a world atlas on our toilet when I was a boy so I knew all of the countries and their capitals. I finished third out of 150 people at my entrance exams, which is something for which my friends always made fun of me. They said I knew so much because I spent my childhood on the toilet.
Once I finally returned to hockey, my leg was still hurting. It was obvious that the NHL was out of my reach, so I planned on going back to Slovan, which played in the KHL at the time.
It never happened. The day before our departure — it was Christmas Eve — they took Juraj Mikúš instead of me. He managed to come back from an injury at the last possible moment and there was no place left on the roster. Of course I was upset, but instead of breaking down, I practiced alone on the pond behind our house.
I thought I could climb back from anything, even a two-year break from hockey. I started in Trenčín which was really interesting because thanks to the NHL lockout, Marian Hossa and Marian Gáborík trained with us. I had them as my wings during one of the exhibition games. They both were injured during the lockout so they still had their NHL salary. Former pro Richard Lintner used to say that we were the best-paid line in the world. Together, we made $15,010,000 per season. I don't think I need to specify who had the lowest salary.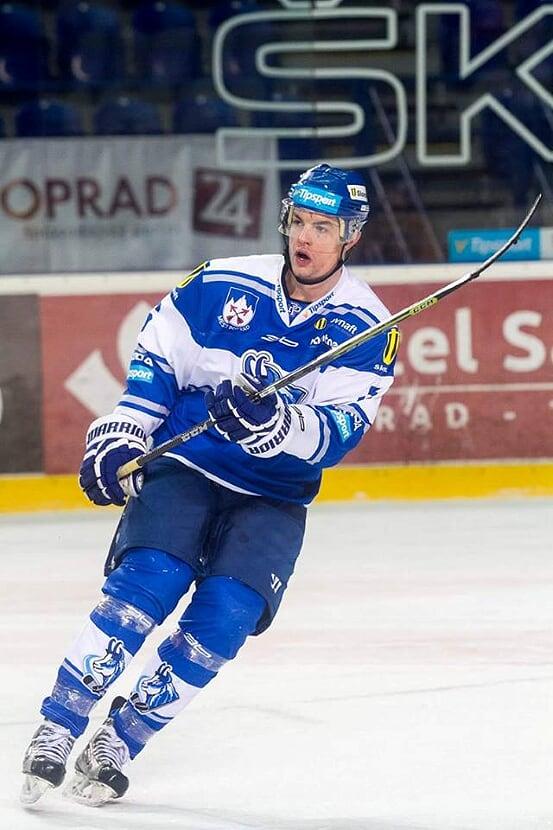 Despite not playing for two years I was doing quite well, but I got injured again after a few games. This time, it was my wrist. After three weeks of rehab, I managed to really mess it up at home when I tried to open a jar of marmalade.

Ever since then, I have to put a bandage on it whenever I play any sport. I even thought to myself that maybe my body was trying to tell me something, but I managed to recover once again and tried out for Vítkovice in the summer. I'd been working out for the whole summer but then just two weeks before our ice practice started, I sprained my ankle during a charity football match.

I was in immense pain, and even though I didn't play that badly, I was not successful. It was hard to get a spot back then with all the rules of how many foreign players were allowed and how many young players had to play. I was 24 and I was starting to realize that the ever-evolving game of hockey was starting to pass me by.
When you're not even 20, everyone helps you because they see potential. The older you get, the fewer people care about you and you realize that instead of looking forward to playing, you care more about where you'll get paid the most.
I continued playing in Slovakia but I realized that it was no good. Our league is not interesting financially and after a certain age, you have no chance of real progress. Instead of having a goal for which I could aim, I was spending my time arguing about money. Everywhere I played, there were problems. It peaked in Poprad where we had to write a letter to the city mayor to do something about our situation because he was also our club president. We received our August payment in the middle of December and they were sending us 400€ each month after that. I didn't understand how that was even possible but the locals told me it was standard there. I didn't like such a standard. Together with Rapáč brothers, who are like me and don't accept it when someone steps on them, we started our own resistance. It got to a point where if the management wouldn't send us at least a part of the money they owed us, the whole team would not play. Four hours before our game in Trenčín, they had to show us an account statement proving the money had been sent and then we played. Our opponents didn't expect us to show up, but we won 4-0 and went home.
Every club I played for in Slovakia had financial problems, even Trenčín. The executors once showed up there and wanted to take their ice resurfacer. To avoid this the general manager had to buy it with his own money. He was laughing about the new car he bought.
My pay at that time was 650€ before tax. That's about 16,000 CZK. And not even this arrived on time. Thank god I registered for an online poker tournament and won 2,500€ because I had no idea how I would stay alive. It was enough for my parents to give me money during the times I couldn't play, but I couldn't ask for more now when I was a professional. The harsh reality was that I made more off of online poker than hockey. And I was still telling myself I was a hockey player.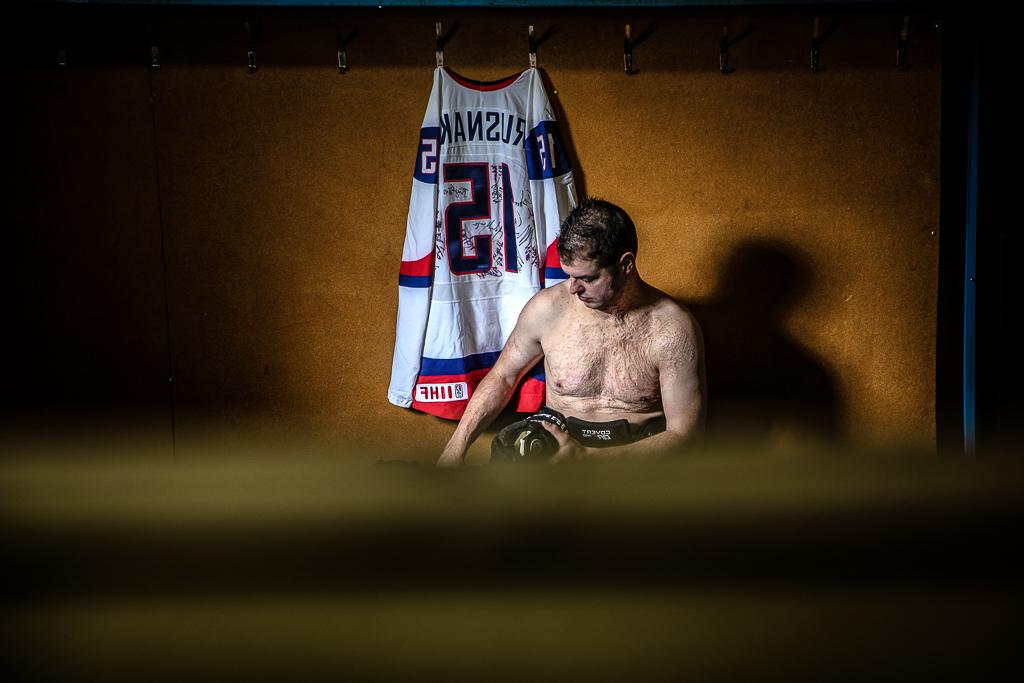 I came to the conclusion that rather than trying to make it here where I had to fight for my pay and play injured, I should leave for a worse league but at least live like a superstar there. I was thinking of Kazakhstan or Poland, and ended up in Romania.
It's funny that it was Romania where I finally made some money playing hockey. When I was 18, I had a good salary in Slovan, but it was in Romania and later in the second French league where I finally took in enough money to even save some. But I was also destined to finish my career in France. On a golf course.
I probably pinched a nerve in my leg but no one knows what's wrong with me. After numerous MRIs, doctor visits and healers, I still don't know what's wrong. According to the results, I'm a healthy man. But the reality is I can only lift my left leg to around 80 percent because it's the one with the injured knee. I think it's my body's way of telling me to stop.
I know I should've realized it years ago by myself, but I wouldn't have been able to overcome all of the obstacles that I've endured without hockey. Even so, I'll tell everyone in Slovakia that if he's not playing at the highest level in his 20s, he should just give up. It's not worth wasting time on something when all you're doing is surviving. It's much better to continue playing just for fun and start a regular job or finish school.
The Czech Republic is still interesting hockey-wise and money-wise, but Slovakia? To play eight months for 2,000€ and hope the management will hopefully send it to you? Why would you do that?
On the other hand, I know that hockey is like a drug. You can't just give it up overnight. All I needed was one prep game before the U20s in Canada where we had a cabin prepared to NHL standards. I immediately knew that was the life I wanted to live. I knew I could play with the best of the best. Full arena, opening face-off against John Tavares, celebrating a title, spending time with teammates, having fun. Once you get a glimpse of this, you will never be able to leave willingly. But now I know that was the only year when everything was as it should've been. That was the only time I had a real chance to get somewhere. I had been playing well, I was strong, but the next chance never came.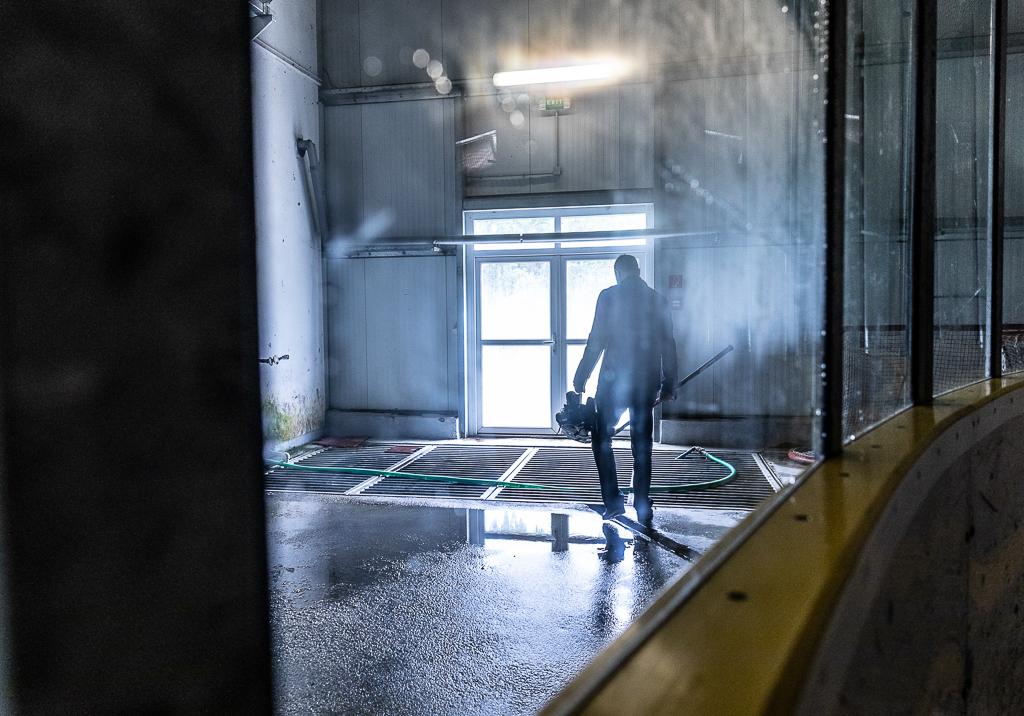 I know that when I was healthy I could play better. But when I was injured, I played the best I could. Many times, I was playing through the pain because I refused to give up on my dream of becoming a world-class player. Guys like Janus, Tatar, or Pánik know this. They know I'm not just some noob who only played in the Slovakian league and then disappeared. They know me, they know my story and they know that at one time I was at their level. They know that that blocked shot from which we scored and defeated the USA helped them in their careers. Maybe that's why they still treat me as one of their own.
But unlike them, I've never again experienced an arena full of people like when we played in Canada. Sure, the playoff of the Slovakian league was nice. There were 5,000 people, but we still traveled on the old bus around Slovakian cities. It was not the world I had discovered for a while; one that escaped me for the next 10 years.
Despite that, or maybe because of that, I realized that I would never tell myself that it was over. Never. I needed motivation. Even if it wasn't as a player, I still wanted to be part of the biggest hockey show in the world. That was always my goal. I know what it looks like at the top and that's why it's so hard to say goodbye to it.
At the same time, I know that many people have had it worse than me.
Jana Mensatorová and the archive of Ondrej Rusnák