"Oh say can you see, by the dawn's early light." Those words are the start of the USA's national anthem. There is no need to translate them. I do not see any deeper meaning in them. Yet I know them by heart, because every time I hear them, a chill runs down my back.
I listen to the American anthem standing on the blue line before the start of every NHL game. I've played nine seasons in the best hockey league in the world, but I still can't believe it.
That's why I always look around while listening to that anthem. I take a deep breath and scan the crowded grandstands of all those modern arenas in cities stretched out over a country as big as Europe — and that doesn't even include Canada. I often catch myself asking: "Dude, Paly, what are you doing here?"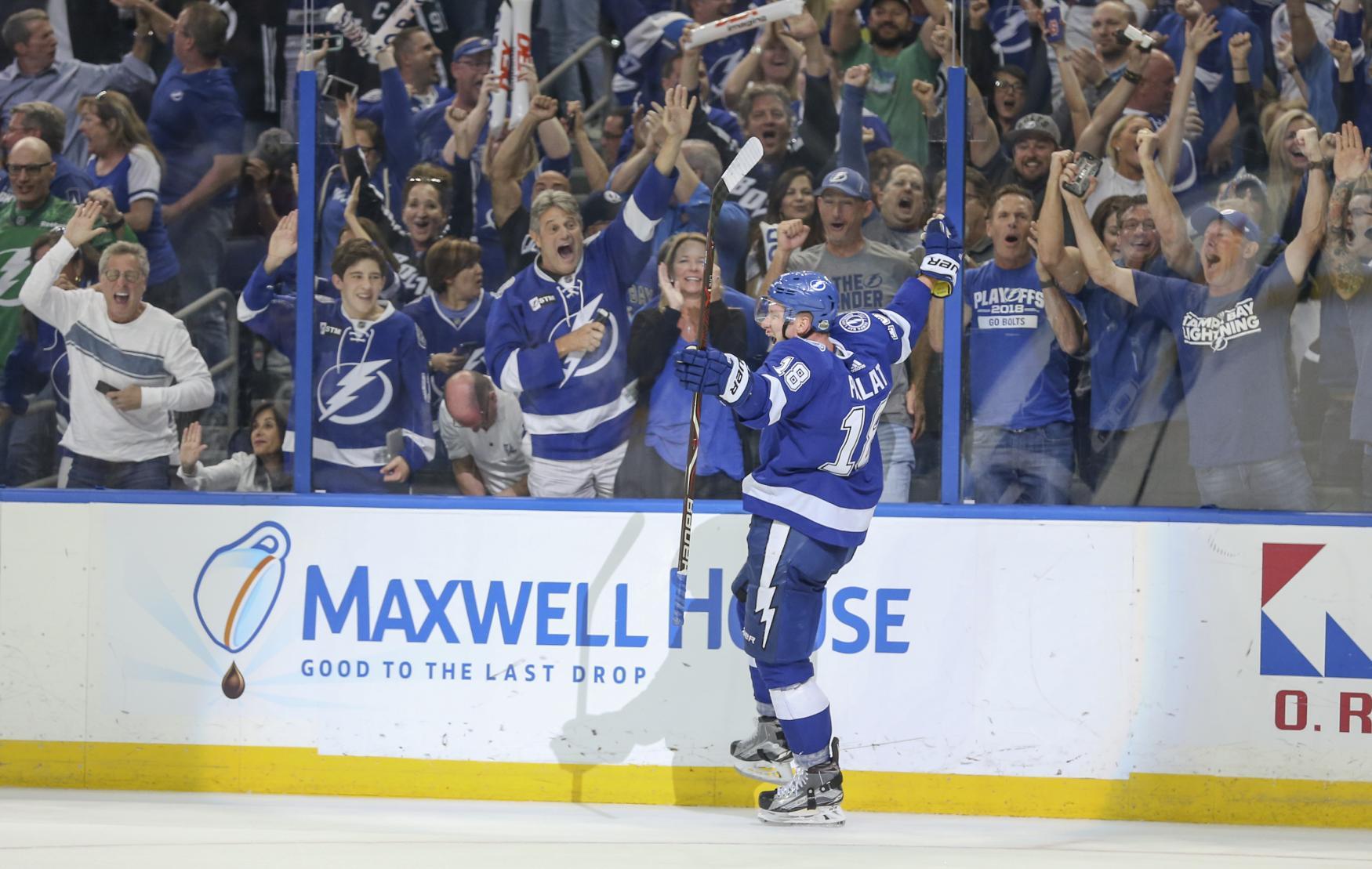 Playing in the NHL is not a matter of course for me, even after all these years. I always say to myself: "Wow, twenty thousand people are looking at us here. At all the stars. And me, a boy from Frýdek-Místek, who just a few years back cried in Prague on his mother's shoulder at the airport, saying that he didn't want to go to America to play hockey."
There's always a brief moment during which my flow of time stops. My parents saved every crown so I could chase my dreams. They, and my sister Michaela, sacrificed all of their time for all of this. In those moments before the game begins, all of my childhood memories flash through my head.
I remember in juniors when I was exhausted and vomited into a bin on the bench after training, thinking to myself that I had no chance here. I remember feeling like an unwanted boy, whom no one talked to at Tampa's first training camp. And also about the time when, during a game, I shouted out loud, instead of to myself: "Finally get fucking hyped and show everyone you're the best!"
That's when everything turned upside down in my hockey life.
I grew up in a classic Czech family. We weren't exactly poor, but it was not like we were drowning in coins. Until I was 15, I could only play hockey with old wooden sticks. I saw the first carbon sticks as a teenager after moving to Vítkovice. I stared with my mouth wide open.
In our city, hockey has always been seriously retro. When I first came to the big club at the age of 15, wearing my old gear, I felt really embarrassed in front of the others. I never had anything brand new as a child, moreover, I had really bad luck in this sense. When my parents saved for my first composite CCM stick, my opponents broke it in half in my second game using it. I cried while my dad tried to weld it in the garage.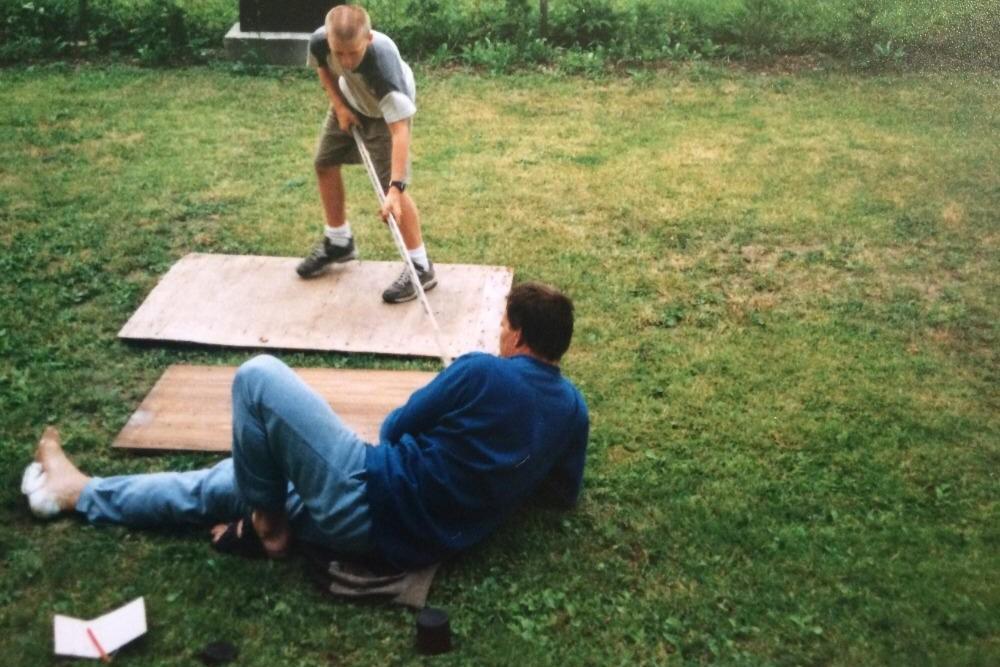 I always dreamed of white Nike skates; exactly the same ones that Wayne Gretzky used to wear with the New York Rangers. I wished for them so much, but it wasn't easy to buy them. Dad saved for them for many months before I got them for Christmas. It was one of the most beautiful gifts I received as a child. And I lost them pretty soon after.
I was in fifth grade then and it still feels like yesterday. We were coming home from the match in Kopřivnice and on the way home, with our old Škoda 120, we stopped at Tesco for some groceries. The equipment bag wouldn't fit in the trunk under the front hood, so I had it next to me in the back seat. We were in the store for half an hour max and when we returned to the car, the bag was gone.
Just like that, someone stole it from us during our shopping. From the parking lot in front of the largest store in the city. In broad daylight. We were shocked. The window wasn't even broken. To this day, I don't understand how the thief got in. In any case, he caused us a lot of trouble. It was a tragedy for the whole family, and especially for me. My parents were penniless at the time and I had no gear. What now?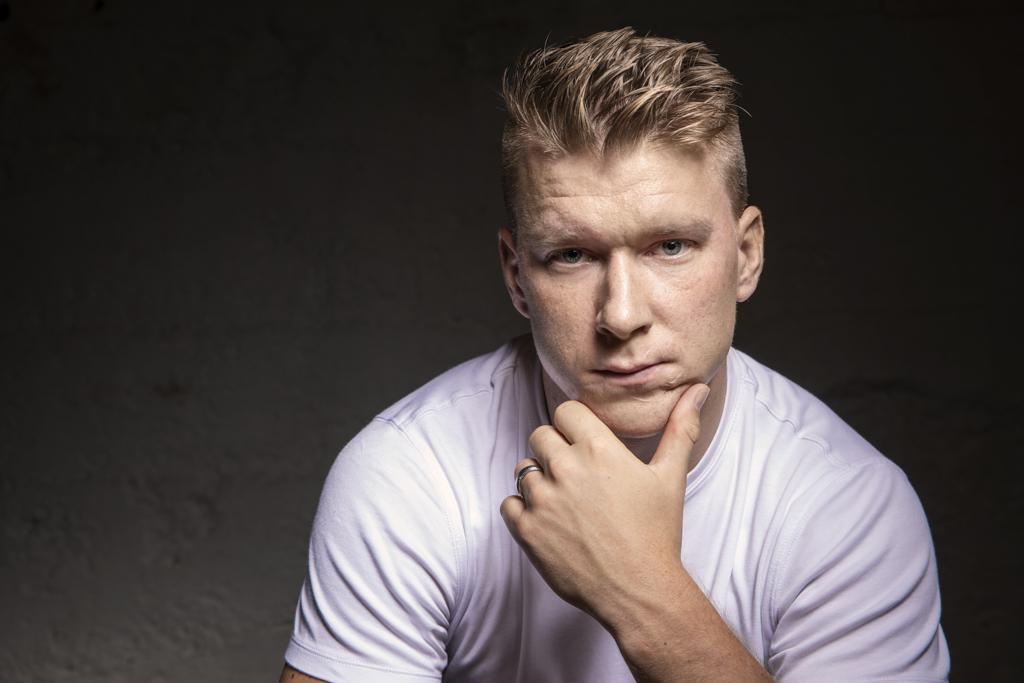 Fortunately, Mr. Nogol saved us. He was an old gentleman who worked as a custodian at the stadium in Frýdek-Místek at the time. He is dead today, sadly. Back then, he did the best for me. To him, I owe the fact that some bastard who was never found did not end my career. Mr. Nogol managed to put together a set of hockey gear. He gave us absolutely horrible equipment and terribly old hockey skates for free. I played in that for the next two seasons. There was simply no other option back then.
You'll probably think it's funny, and it must sound crazy, but I've been afraid to leave my car in the parking lot ever since. I really have an incredible fear in my head that something would happen again. Back then, I cried for three days nonstop. The skates which were in the bag I truly loved. I often slept with them in bed. And someone suddenly stole them from me, just like that.
This memory stays with me and partly illustrates my nature. Maybe you have noticed it yourself in interviews with me. I'm more of an introvert; a person who protects his own privacy and does not let a stranger get close.
I don't remember my parents ever telling me that I'd be playing the NHL or at least the Czech league one day. Just the idea would sound ridiculous in the light of all the circumstances described above. I only played hockey because I wanted to and I really enjoyed it from an early age. I lived and breathed hockey.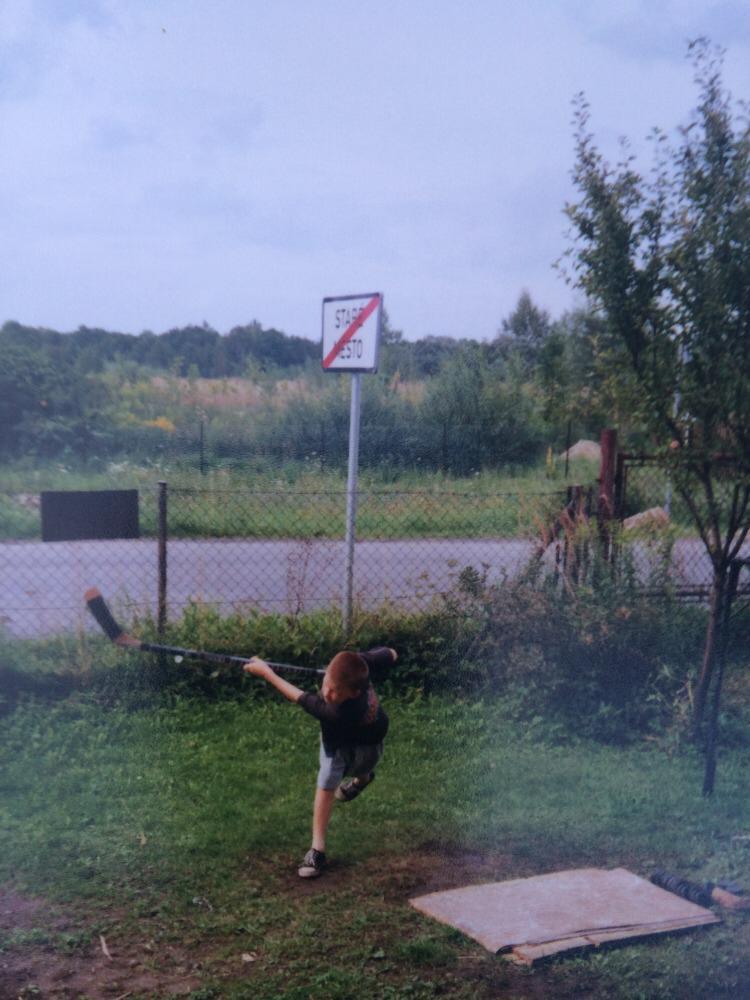 In the family cottage outside the city, I shot at the net from dawn to dusk, and in the summer, at home, I'd put on my gear like an idiot every day. The summer break was absolutely unbearable. Whenever they would melt the ice in the old and now long-demolished hall in Frýdek after the end of the season, I used to have tears in my eyes. I just totally loved hockey. Posters above the bunk bed that I shared with my sister were posters of Datsyuk, Jágr and Hašek. Those were probably my biggest childhood role models. I played against the first two, fulfilling a dream that I never dared to imagine for a long time.

Later, I also admired other hockey players. In the makeshift gym that my dad built in the basement of our cottage, I hung pictures of Alex Ovechkin and Sidney Crosby. As a junior, I worked there every summer, lifting dumbbells while looking at them. In my NHL debut, we played Crosby and the Penguins..
It helped me a lot in my career that I started in a small club. I was able to play two years higher from the first grade. I was born in 1991, but I played with players born in 1989 all along. I guess I could have played with my year, been a star there and had a million points, but I played against stronger and taller boys all the time, so I had to learn to be smarter on the ice. I had no other choice in order to keep up with them.
My dad is a hockey coach. At that time, he was still working as an electrician, and for a few years he also led the teams that I played for in Frýdek-Místek. He always told me: "Just get used to it, hockey is a tough sport."
I only met my age peers on the ice at the end of the season when they needed help or at Christmas tournaments. The guys were great, they always welcomed me and we won those matches. It was a great time.
From an early age, I was very precise, even in training. While my dad taught me tenacity, my mother added value to it with her incredible service. If she could, she wouldn't miss a single game. From the stands, she filmed all of my ice time on an old camera, so already as a young child I could look back at my games at home and think about what I could have done better in a given situation. I really enjoyed this analysis.
Even later, after moving to Vítkovice, where as a junior I earned my first money (about two thousand crowns a month), hockey was no fun for our family. It required a lot of time and money, because gasoline for daily commutes to Ostrava cost a lot. At that time, I'd go with another friend and our parents took turns driving. We'd stand on the sidewalk by the roundabout behind Tesco, waiting, wondering who would pick us up this time. Here and there, of course, we also had to travel by bus or train. My mom is a teacher and she tried to do the best she could. Many times, she took her notebooks with her and, while waiting in front of the arena before our training ended, she corrected the children's papers and tests on the steering wheel.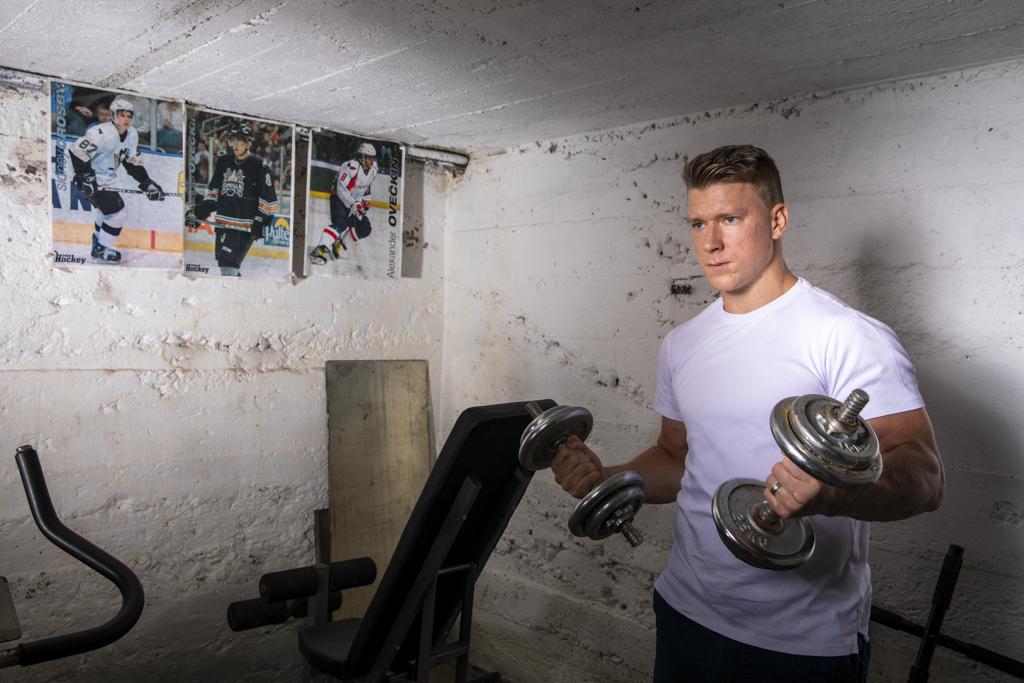 You realize all these sacrifices they made over time. What things are parents willing to do for their own children, who take it for granted. Just as easily, they could have given us a bike and sent us to a football practice in the village behind the town, and they wouldn't have had to worry about anything. They wouldn't have to care about us, and no one could have blamed them. But they were there for us. Although it was often not easy, my sister and I always got what we wanted most in the end. I am very grateful to them for that. And I hope that thanks to their sacrifice, I have remained grounded.
From an early age, we were brought up at home to be humble and to keep our feet on the ground. I will never act like a star. That is my basic life credo. I rely on it and I try to behave in public accordingly. I'm not completely comfortable posing in front of the cameras, I don't even feel natural during interviews for the media. That's probably why relatively few people recognize me on the street, and it suits me perfectly. I don't want to be known and admired. I like my peace and freedom. I still just want to be the guy from Frýdek-Místek.
That's why I can't even imagine flying private planes, even though I could probably afford it. I save my money or spend it completely differently. I still love pastry with pâté for dinner, but that doesn't mean I don't know how to enjoy myself. I like to go to expensive restaurants and treat myself to a holiday that we never even dreamed of before.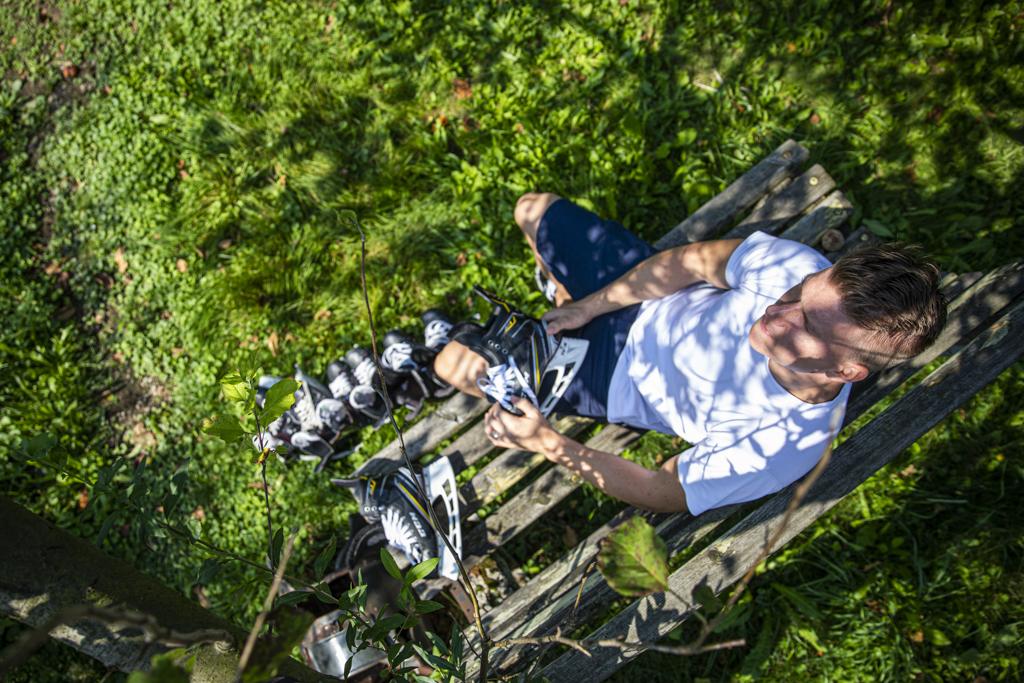 That I could make a living playing hockey and have such a comfortable life didn't occur to me at all until I was about 15 years old. In fact, it really couldn't occur to me. The absolute priority in our family was school. Even though I attended a hockey class at the elementary school, I had to go to grammar school. I didn't pass the entry exam for the state one at the time, so I started out at a private one.
It started to dawn on me that hockey could one day be my job for the first time in Vítkovice. We used to train early in the morning before school, so I'd always leave the room at the time when the extraleague A-team went on the ice. Among the players were famous faces like Burger, Ujčík or Malík. It was an absolutely incredible team that made it to the finals twice in a row back then. I always stopped at the boards behind the glass, looked at their smiles during practice or some drill, and dreamed how beautiful it would be if I could one day make a living by doing what I enjoy most in life.
Even though I already knew that the players were living rich lives, I wasn't interested in the money at all. And the idea of the NHL? That was complete nonsense. I only came into contact with it on the weekends, when the highlights were running on TV in the morning. I watched with my mouth open, thinking it was impossible. My goal was the highest Czech competition, the extraleague, and my sights were set no further.
I remember every minute of my first NHL game.
The farm team took the bus on a two-day trip and the coach told us not to wear suits. We wore team sweats. In the evening, however, Steve Yzerman, then the Tampa Bay GM, called me in my hotel room to tell me that the Lightning needed me for a game in Pittsburgh the next day. The limousine was already on its way for me.
I was shaking. I used to be super stressed about new experiences. I had been like this since I was a child. I still remember the horror when my teachers called on me and I had to speak in front of the class, standing in front of the blackboard. I felt the same way then. Nervousness overwhelmed me before I hung up. The next thought that popped into my head was: "I don't have a suit!" Am I going to my first NHL game in sweatpants?
Yzerman, being the man he is, said that it didn't matter at all. But it mattered to me. A lot. Everyone in Tampa's room would have just made fun of me. I immediately went to the shopping center in this terrible city, knowing that I did not have much money in my account. Instead of going to Hugo Boss, I headed to some shop with a sale ad, where I just happened to find one suit that fit me. I was still very stressed, but at least I was a little calmed by the knowledge that I wouldn't go to my NHL debut like the biggest hobo.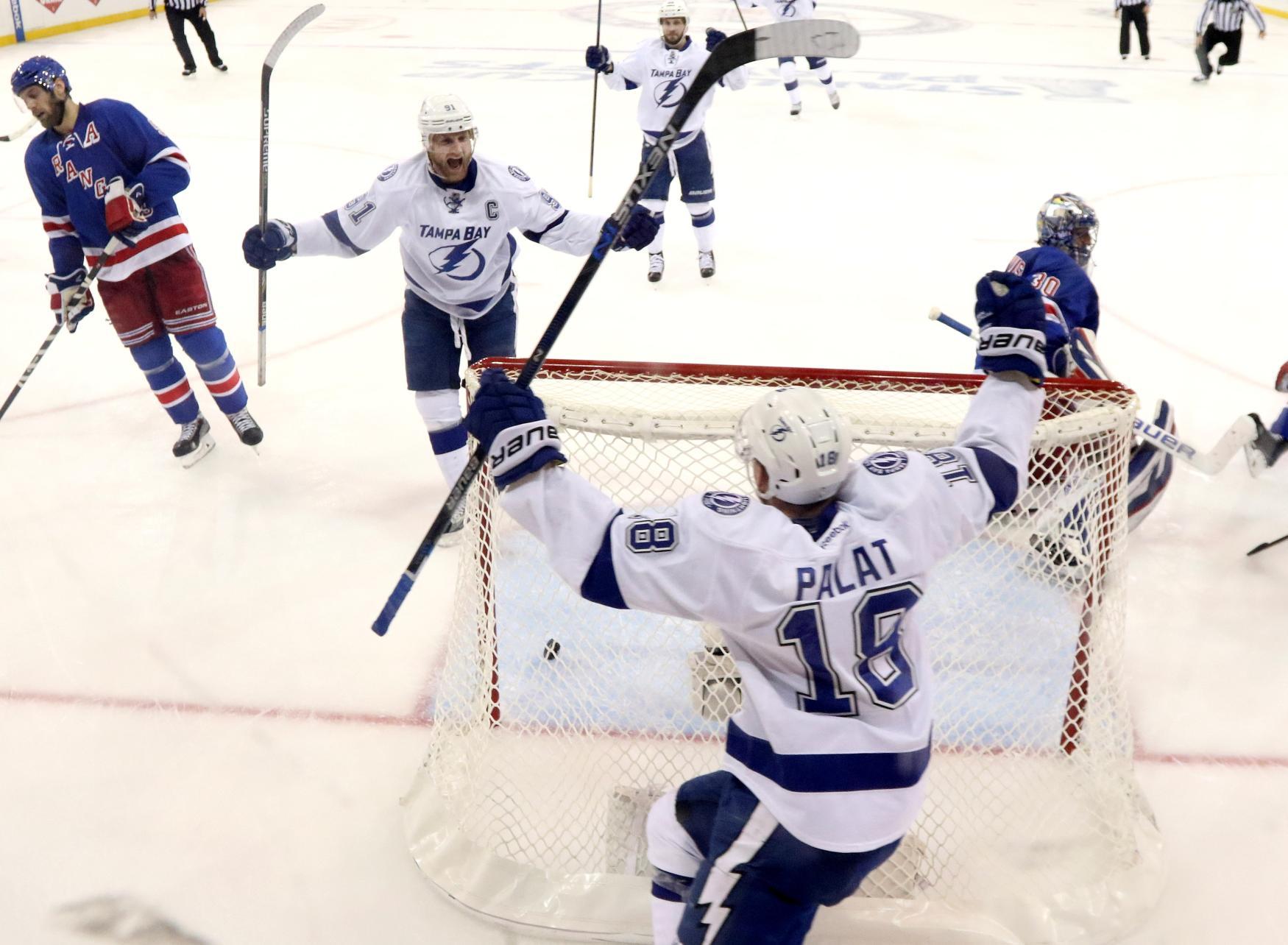 The limousine dropped me off in front of the hotel, where I met Alex Killorn. Today, he is a longtime teammate and a very important player for Tampa. Back then, he had only been in the NHL a few days more than me. We both remained mostly silent, staring in amazement and wondering if what was happening was real.
I only had one practice with the team before my big day came. Captain Vincent Lecavalier, a legend of the club, played a joke on me during warm-up. As custom demands, he sent me to skate around the rink on my own. Every newcomer in the NHL goes through this. He told me in the tunnel that I had to go on the ice first and lead my teammates. And while the whole team stood behind me, I skated out on the ice in Pittsburgh with nobody following me, and the fans staring at a fool.
In the game, however, I experienced a feeling that I knew well from past crisis situations. I didn't feel tired at all. I flew back and forth on the ice, played a few shifts against Sidney Crosby, and even recorded my first point. A completely crazy pass. I was looking for Nate Thompson, but the puck bounced off one of the sticks, hit Tom Pyatt in the nose and then bounced into the net.
That goal was pathetic, but the guy from Frýdek-Místek didn't care. I had my first point in the NHL and I got the puck as a souvenir. I have it hidden at home to this day. And I never leave it in my car.
I have beautiful memories of Vítkovice. We had an incredible team with Mrázek and Vošvrda as goalies, while up on the ice we had Adam Polášek, Roman Szturc, Ondřej Šedivý or Jan Káňa. I was the youngest of them, but I played on the first two lines, collected points and felt that I was playing good hockey. At the same time, I was able to go to America when I was a teenager. Seattle drafted me in the Western Hockey League, but I was 16 and weighed barely 50 kilos. Physically, I was absolutely not prepared for it, and my mother, as a teacher, placed a rather strong ban on my move. I had to continue my studies at school.
It was absolutely the right decision. The following year, Vítkovice won the junior extraleague, and I met my wife. On the day that we were returning with her parents from our first holiday together in Croatia, an agent called me in the car. Drummondville from the Quebec league had drafted me, and because I had gained some muscles throughout the year, it was a simple decision. Regardless of the fact that Bára and I had dated for half a year and were experiencing absolutely wonderful moments of love, I said without hesitation: "I'm in!"
Euphoria was replaced, as is usual for me, by absolutely incredible stress. I went crazy for three weeks before my departure. I was nervous and I missed everyone, even though I hadn't left yet. My mother helped me pack my suitcase at home and I had tears in my eyes.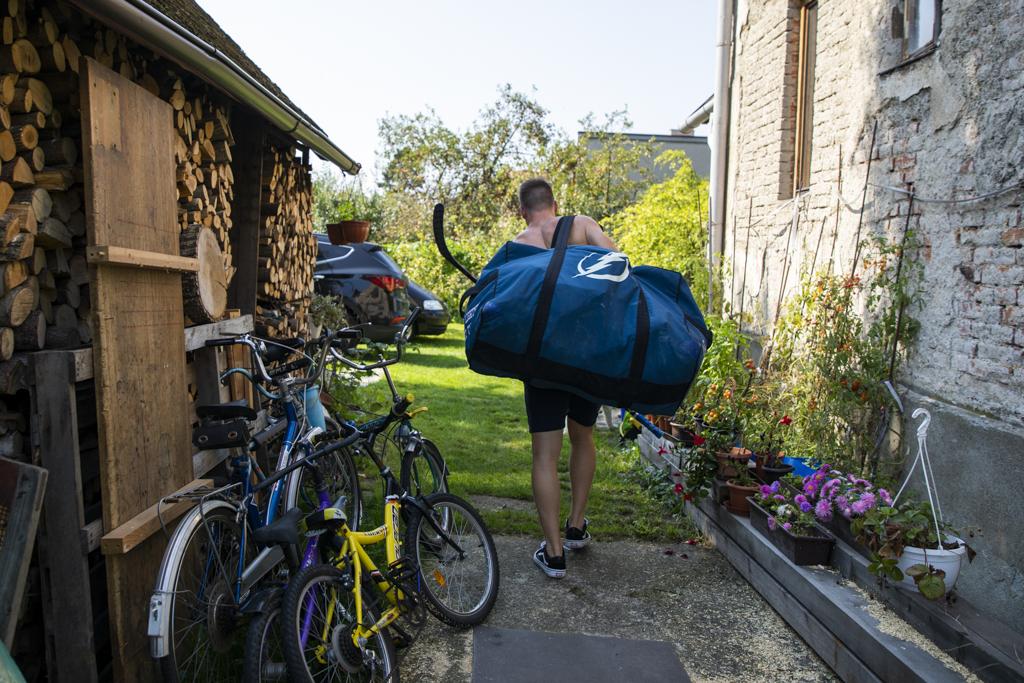 "Where the hell am I going? Who will I live with? And how do I talk to them?" I thought.
My parents didn't help much. They cried, too. They took me to Prague and two hours before my departure there was a grave silence between us at the airport. We just sat at a table and stared at each other. No one wanted to cry, but we all had tears in our eyes.
I still don't like saying goodbye, but this was particularly rough. I didn't know any English at all, so I couldn't even fill out a questionnaire on the plane to enter Canada. Fortunately, all the worry fell off me once I was there. At the airport, I was greeted by my host family, a married couple with two children. The girl was 7 years old; the boy about 9. These two kids became my best friends, no joke. At the beginning of my life abroad, they helped me like no one else. I spent all of my free time with them. We would go to the pool or play video games. And thanks to them, in a month I learned enough English to understand everyone around me.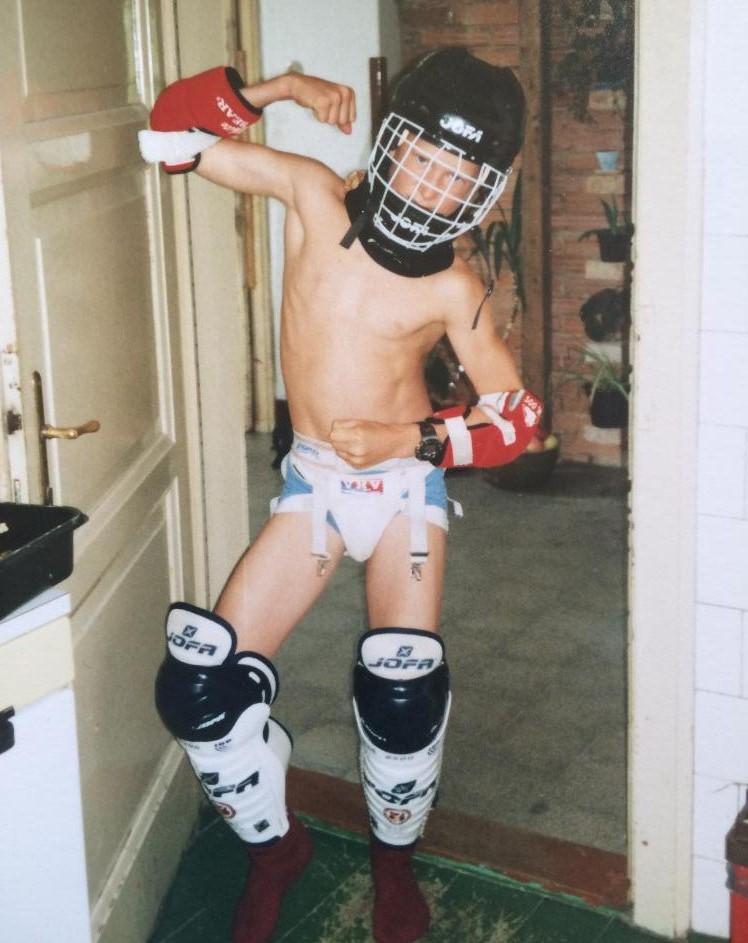 I didn't have any Czech teammates in the city, but the children managed to occupy me so much that I didn't have time to be homesick. I'd Skype every night with my parents and girlfriend and I started to feel good.

But hockey? That was a disaster. At the camp before the season, there were 60 dudes ready, all muscled and physically much more advanced at first glance, which I confirmed after each practice. And especially after one drill.

It was called the mountain test. We simply skated to lines at the end of the training. Goal line, blue line, goal line, red line and so on. Anyone who couldn't do everything in 50 seconds was given a break and had to do it again.

That test makes no sense to me, not even today. When you don't pass it the first time, that means you can never do it because fatigue takes away your speed. I didn't make it until Christmas on my first try. The coaches tormented me on the ice six times in a row like this. They probably wanted to destroy me. I hated it. At best, I laid helpless on the ice, at worst, I vomited over the barrier into a bin. I just wasn't physically fit to do it.
I barely made the third line on the team. I had some 40 points that season. I played average at best and suffered my worst injury. Everything was happening just at the time when my parents first came to see me and we all wanted to enjoy those few days together. Right at the beginning of the first game that my parents watched from the stands, I blocked a pass from the blue line with my mouth. Two teeth flew out and my jaw was broken into 30 pieces.
I needed surgery. I still have two metal pieces in my mouth and scars on my face, which I will never get rid of. I couldn't recognize myself in the mirror then. My mouth was all swollen and wired, I was doped up with painkillers and I couldn't eat or talk. Mom and dad sat there next to me like this for 10 days before their flight home.
But that season, for the first time, I also started to realize that there were boys around me who would probably become stars. Sean Couturier played with us. Today, he's a star with the Philadelphia Flyers. He was only 16, but scouts and journalists followed him. Everything revolved around him and I found out for the first time that if I worked hard here, it could probably get me somewhere.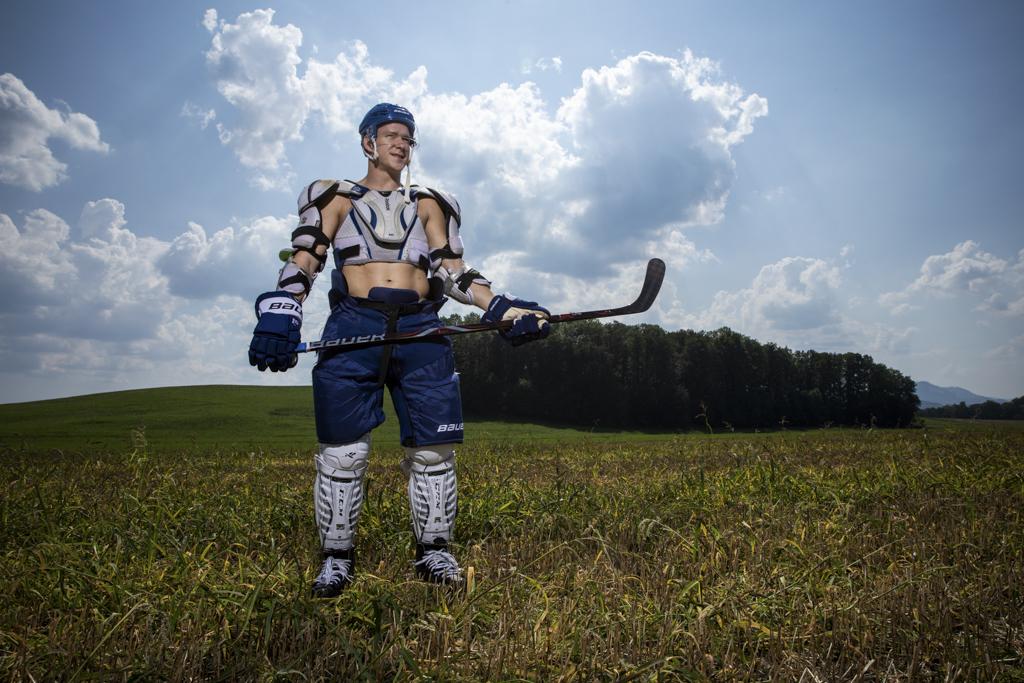 I believed that my second season would be great. I worked out at home in the gym with my dad over the summer, and my dad urged me to be more confident. That was my biggest problem at the time; one that slowed me down in hockey.
Knowing that I was more mature, and both stronger and faster, I started the season with five games that were just as miserable as ever. I was sitting in the dressing room during a break, my eyes pointed at the ground, when suddenly I shouted really loud to myself in Czech in front of the whole cabin: "Get finally fucking hyped and be the best here!"
My teammates looked at me like I was an idiot. In that game, I scored two goals. That's when my path turned toward the NHL, and everything has worked out for me ever since.
The coaches put me on the first line with Couturier. That season, I had 96 points and an incredible series, in which I had three hat tricks in a row. Absolutely insane plays and incredible performances came with regularity, and only because I stopped caring about others and started trusting myself. I say those words before every match to this day.
"Get hyped. And be the best. "
Thanks to that approach, a lot of scouts started watching me. They noticed because Palát had found faith in himself and began to stand out on the ice above the others. But the road to the NHL got more complicated. In the first, barely average season, I never thought anyone would draft me. But in the second, when I was dominant, I messed everything up at the U20 World Championship. I came to the tournament slightly injured and sick. I played very badly and was terribly disappointed. I wanted to show off, but from the first shift it just wasn't me.
My self-confidence was gone, as if I had left it in the junior league. But my nature made me play at least as best as I could for the team at that moment. Assistant coach František Musil came to me after the tournament and asked me how I played. I replied honestly, but he told me: "Don't be silly, I liked you. You played for the team. So keep doing it."
What for? In that tournament, decisions were made for the draft and the scouts watched the forwards especially for their goals and points. When they opened the championship statistics and searched for my name at the top, it was in vain.
Half a year later, I watched the draft at home on the computer and didn't believe what was happening. Even the agent told me the chances of me getting drafted were low. The sixth round was over and I closed the computer, thinking there was no point in waiting any longer. I went to sleep.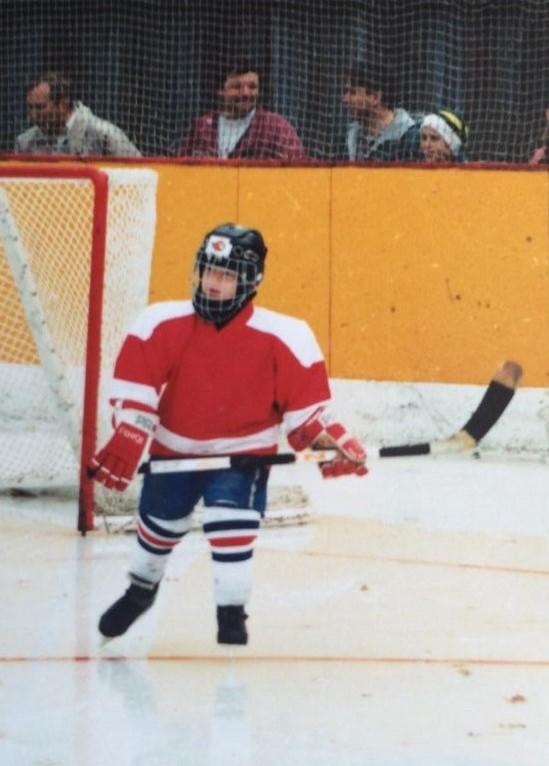 Fifteen minutes later, my agent Mr. Spálenka called me to wake me up. Tampa Bay had chosen me. Yzerman had read my name at the very end of the draft. I was selected as the 208th pick. Only three other hockey players came after me.

The happiness I experienced at being drafted turned relatively quickly into the sobering reality that being drafted at the end of the seventh round doesn't really mean anything. Only 11 percent of seventh-round picks ever become established NHL players. The organization simply had nothing to lose with that choice, which I knew when I arrived at the first camp for young players. Everyone there looked at me like trash. There were dudes who went in the first or second round and then me. I was more or less a lost case in the eyes of the boys with whom I was supposed to battle.
But I enjoyed that week. It was fun hockey, and I knew that I had put everything into it. The Lightning agreed. Suddenly, an invitation came to Tampa's main preseason camp. At that time, I had already agreed with my team that I would continue in the junior league. No one thought I would go to the farm team, but after two weeks of the main camp, the coaches started cutting players and I was still sitting in the room next to, in my eyes, absolute gods like Steven Stamkos or Martin St. Louis.
I was able to attend the preseason games with the backup team. I knew I couldn't let that opportunity slip through my fingers. I promised myself that I'd fight for my place on the AHL team. Among other things, I realized that for the first time in my life I had a chance to make some money playing hockey.
I was wondering whether I would continue to receive a hundred dollars a week as a junior, or if I would become a professional in the AHL with a better American salary. It was actually the only chance to renew a full-fledged relationship with Barbora again, because I could not afford to buy tickets at that time so that we could see each other regularly during the season.
For that tournament in St. Johns in Canada, there were 30 of us. It was three preseason matches, after which the coaches had to be merciless and eliminate one whole line from the team. I knew very well that I was fighting for just one spot, which three other players wanted as well. I muscled up, knowing I had to succeed at all costs.
I experienced the same feeling I had later in my first NHL game. My legs were moving like never before with each shift, and I didn't feel tired at all. I was working for the team, getting back on defense, I had a few points and I believed in myself immensely. After the last game, I was changing in the room, anxiously awaiting what would happen. I saw Julien BriseBois, now Tampa's general manager, talking to the boys who were my rivals, one by one. He had seriously sent them to the ECHL and kept me on the team.
"Congratulations, you're flying to Norfolk," he said as he shook my hand.
The situation surprised literally everyone. No one had even considered the possibility that, as a seventh-round draft choice, I could make the farm team in the first year. Not even the club itself. So I went to the AHL without having signed or even pre-negotiated a contract. I didn't have money to find a place to live.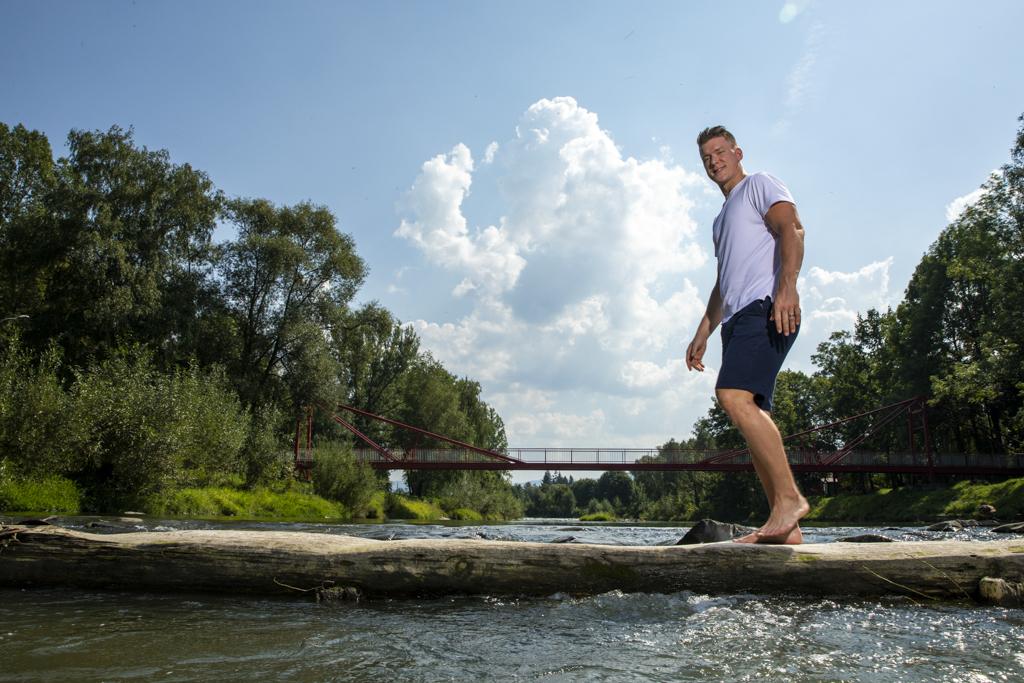 Fortunately, I met Jaroslav Janus, Radko Gudas and Richard Pánik on the farm. Norfolk was a pleasant city in Virginia about 40 kilometers from the ocean. Most of my teammates lived right there, but our Czechoslovakian group decided to rent a house on the beach and commute to games. Not that my opinion mattered at the time. I lived with the boys on debt. They paid for everything for me for about two months. I didn't see my first money until November, and to this day everyone makes fun of me because of it.
For the first two months, Richard Pánik and I watched the games from the stands; we did not fit into the lineup. After each workout, we did hard reps in the gym, wanting to fight for our place, but no one seemed to care. The team didn't take us with them to away games, so while our teammates were away playing hockey, we went for a beer in the evening. But we still believed we would squeeze in eventually; that we could do it, while convincing each other that we had to work even harder.
After Christmas, various changes took place on the team due to trades and we finally started to move up the lineup. In January, Richard and I played on the first line with Tyler Johnson. Everything started going well again. The following months, our team worked like a well-oiled machine. We won the AHL title, and even had a streak of 28 wins in a row. It is still the longest winning streak in AHL history.
A lot of players will tell you that the AHL is hell. Even the teammates compete selfishly against each other because they are fighting for those few places in the NHL. But we had great times there. We had incredible fun with Czechs and Slovaks at our beach house. In the morning, we would practice and after lunch we went to the ocean to surf. Later, we started to have parties on the beach by the house where the whole team gathered. And believe me, those were some quality parties; every two days until morning.
I am convinced that thanks to this, such strong bonds were formed on the team that we pulled together and won. We didn't know any different.
A very important teammate for my career was Martin St. Louis. When I became a regular Tampa player, Steven Stamkos crashed into the goal post and broke his leg. The key player of the team was out for the whole season, and it was a serious problem.
It was Martin St. Louis, our elite center, who went to coach Jon Cooper and said he wanted to play with me and Tyler Johnson. Our performance skyrocketed. St. Louis talked to me all of the time. At practice, after practice, during the game. Sometimes, I was nervous about it, but he was just a hockey perfectionist who wanted to constantly improve everything and everyone.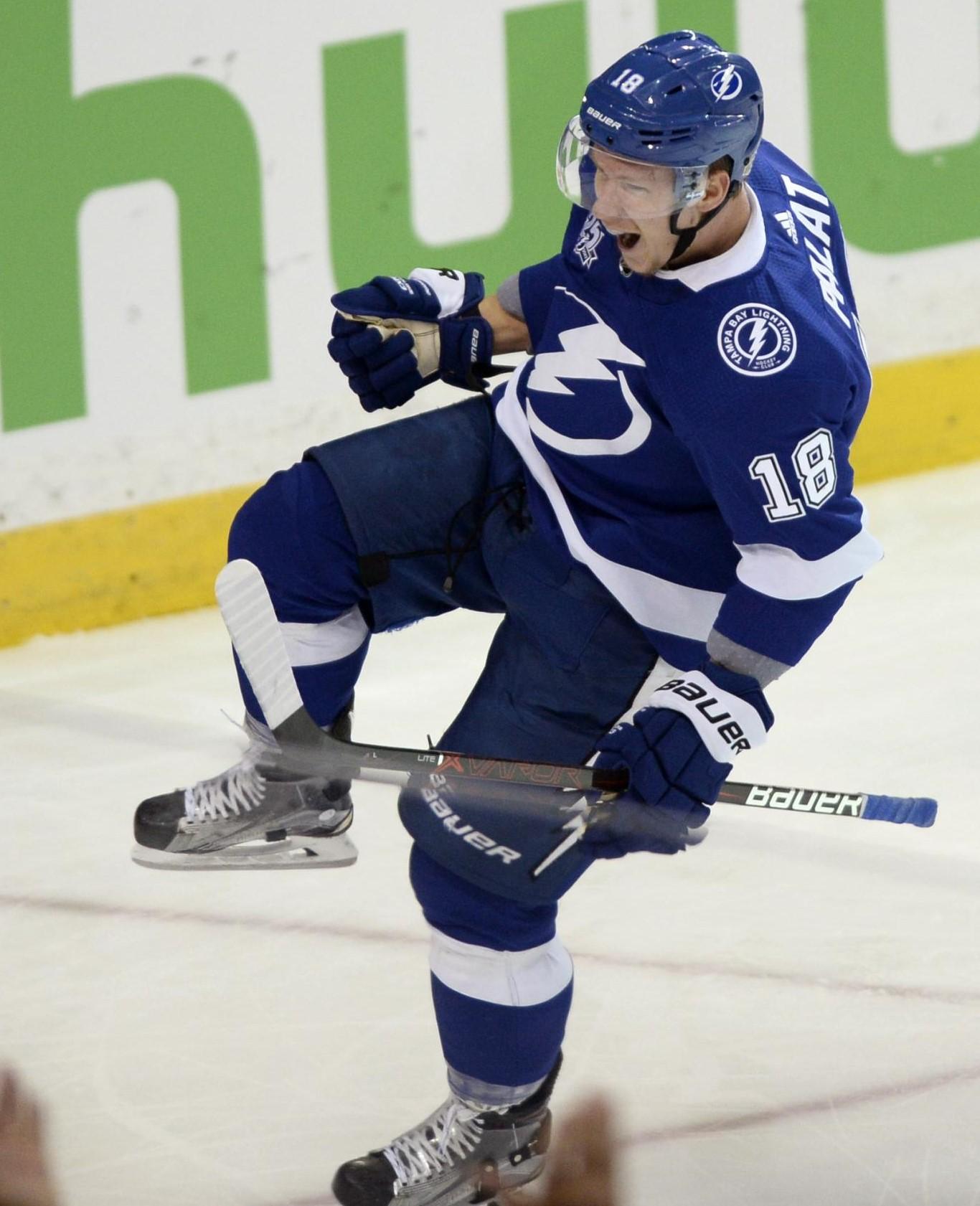 I remember a moment from a game when I had the puck by the boards and he was next to me. Nobody pushed us, we had time for everything. I gave him a beautiful saucer pass right on his stick. I could have simply passed it to him on the ice, but I threw it in the air. It landed with perfect accuracy right on his blade. I just heard it tap beautifully on his yellow hockey stick, and left for the bench with a smile on my face.

And there, I got a good dressing-down.

"That was the last time you will do something like that!" he said. He told me not to be a fool or do such nonsense when it isn't necessary. He was raging so much that I still remember it. And it was one of the most valuable pieces of advice.
I probably don't have any other. I'm not going to talk about how much you have to work. You know, on the farm, in the Canadian junior or at the pre-season camp, the other 60 guys are working just as much. This is a matter of course. The trip to the NHL can't be really planned, because you must also have a huge amount of luck. Not only in various moments and games, but also with the people you have around you and those you will come across. Like Martin St. Louis, who would stand up for you and pull you up, or take you to meet a coach because he liked your style.
I was lucky. Coach Cooper and I took the same path to the NHL. He led me in the AHL and now he is my coach in the NHL. Of course, there were times where he barked at me like an angry dog, but he was always fair and could appreciate my game. He is a coach who can bring out of you that one thing at which you excel.
But most important of all are the people you have around you at home. For me, apart from my parents and sister, it is undoubtedly my wife, Bára. I fell in love with her at first sight, and because of that, I never did anything stupid.
During my start in America, we'd spend two or three hours a day on Skype. I was seven thousand kilometers away, but remained deeply in love. I often told her to go somewhere with her friends and enjoy a nice evening, but instead she would spend her time doing part-time jobs to save money for a plane ticket so we could meet, and in the meantime, she was looking forward to seeing one another on the screen.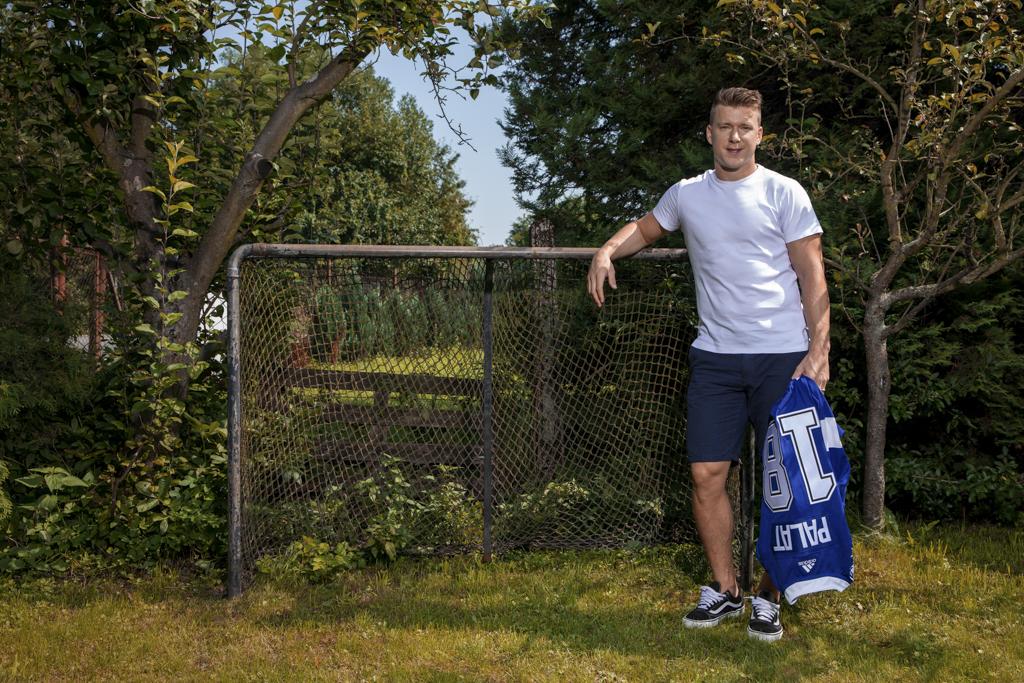 She could have just told me to go to hell. She could have looked at this hockey-head and thought, "God, what is he doing in America?" But she supported me from the beginning. We've been together since we were 17, even though we saw each other maybe three times in the first two years. I can't imagine where else I would find such a nice girl. She is the main reason why my ego never grew too big and I remained modest.
I still try to approach my training in the same way to this day. I also see how the players around me are improving and how I have to add more and more to my training every year to remain good enough. It may seem like I'm just too nice to be a hockey player, but I have a stubbornness inside me from my dad. Just as he competes with himself on vacations on the slopes, trying to ski as many kilometers as possible during the day, so I go on the ice saying that I want to do my best for my team.
These are the elementary engines that propelled me to where I am today. And because of that, an unknown boy from Frýdek-Místek listens to the American anthem on the ice in front of full stands, three times a week.
Jana Mensatorová, Dirk Shadd/ČTK/ZUMA, Jason Behnken/ČTK/AP and the archive of Ondřej Palát