I don't remember exactly what team it was. Náchod? Dvůr Králové? For sure, eastern Bohemia. From an early age, I played with older guys, but in fourth grade I played a tournament and competed in my age category.
In that game, I had four breakaways and four goals. Four times, I did the same thing.
Faked the shot, pulled to the backhand and scored. The goalkeeper just stood there, always completely frozen. We right-handers generally have an advantage, because with the backhand we shoot at most goalkeepers at a blocker that doesn't cover as much space. Martin Procházka. Radim Vrbata and a lot of other players with a hockey stick on the right have made a significant impact in the hockey world thanks to a perfectly managed deke to the backhand.
It was Martin and Radim that my father always used as an example for me. I watched videos of their penalty shots and learned every detail. How come they were so successful when everyone knew what they were going to do?
In November 2016, when the coach tapped my shoulder before the eighth round of penalty shootout between Anaheim and the Islanders, thousands of my lifetime attempts flashed before my eyes, including that four-goal game. I had no doubt what I would do. This was my move. My trick. My certainty.
Next to me sat boys with hundreds of NHL games and I was making my fourth start for the Ducks. But at that moment it was the same as in the fourth grade. Just me and the goalkeeper.
"Don't let the puck slip away!" My mind was racing as I stepped onto the ice. Then I just looked towards the goal and said to myself what I always did before. "Come on."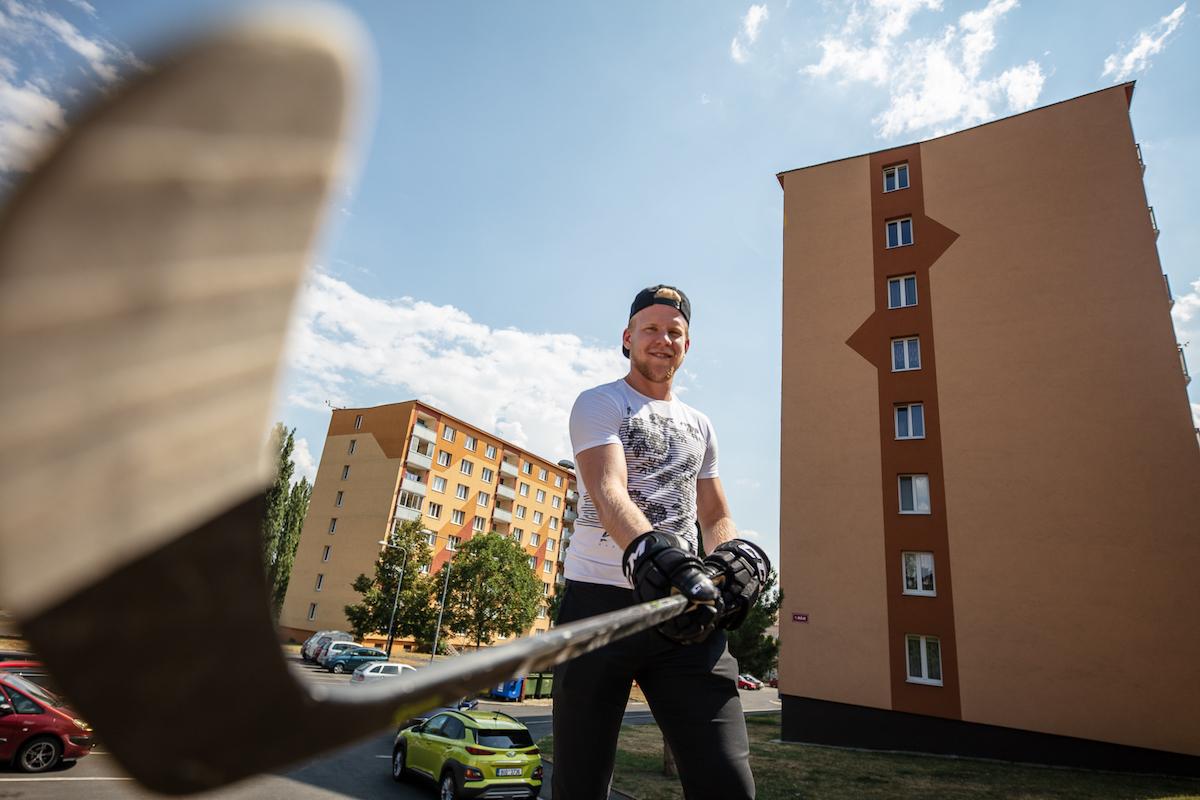 With the move that I mentioned, it is essential to sell the shot. You must really convince the goalkeeper that you will take the shot. If you fake it wrong, he will know. You must be convinced yourself until the last moment that you are really going to shoot. Then quickly pull the puck to the other side at the right time.
When I was a kid, the goalkeepers always fell for it. When I was a teenager, I heard that they wouldn't get tricked anymore, but it was still working. And suddenly I was here. In an NHL game.
Come on.
I was confident. I trusted myself a lot. If you are sure that you will score a goal, if you know what you want to do and feel that it will work out, then it will. Some have great, fast hands, but they lack self-confidence. Then they are not that successful. I had no doubt. I would just score.
Me, the puck and the goal. The goalkeeper is just a problem for which I know the solution.
There is a fraction of a second when you pull the puck from the forehand to the backhand and you see that the goalkeeper is going in the opposite direction. Only an exposed net in front of you. It is a wonderful feeling when you succeed and euphoria takes over for a moment. I raised my hands in celebration and shouted with joy. I went to fist pump the rest of the bench, knowing I had done it. The Islanders immediately tied it and eventually won the shootout, but I used the chance I got. I did not disappoint at the very first opportunity to show what I was capable of.
In Anaheim, they saw that I knew how to play hockey. My dad, Robert, often heard that he forced me and my brother to play hockey. He always said in a funny voice that this was not true; that he gave us a choice. We could do any sport.
The truth was, we wanted to be like him. He was our role model. First for me, then for my younger brother, David. He never pushed us to do anything. But he played hockey himself, and even though I don't remember his games, I know that I always ran around the stadium with a hockey stick watching my dad. At the age of 3, I really wanted to try it, so he gave me skates, but only under one condition that if I kept falling, we would go home.
I loved it from the first moment.
It's only today that I realize how popular dad was. Those who remember him playing in Kadan say that those were great times. They liked him because he came here for military service from Pilsen, his hometown, and decided to stay. Later, he also played in a lower league in Germany, where he is also still worshipped. He only played there for six years but he is the only one with a retired jersey hanging under the arena ceiling. And some time ago when he went there for an exhibition game, as soon as he stepped on the ice, people went crazy, even though it's been many years since he quit. He was well respected.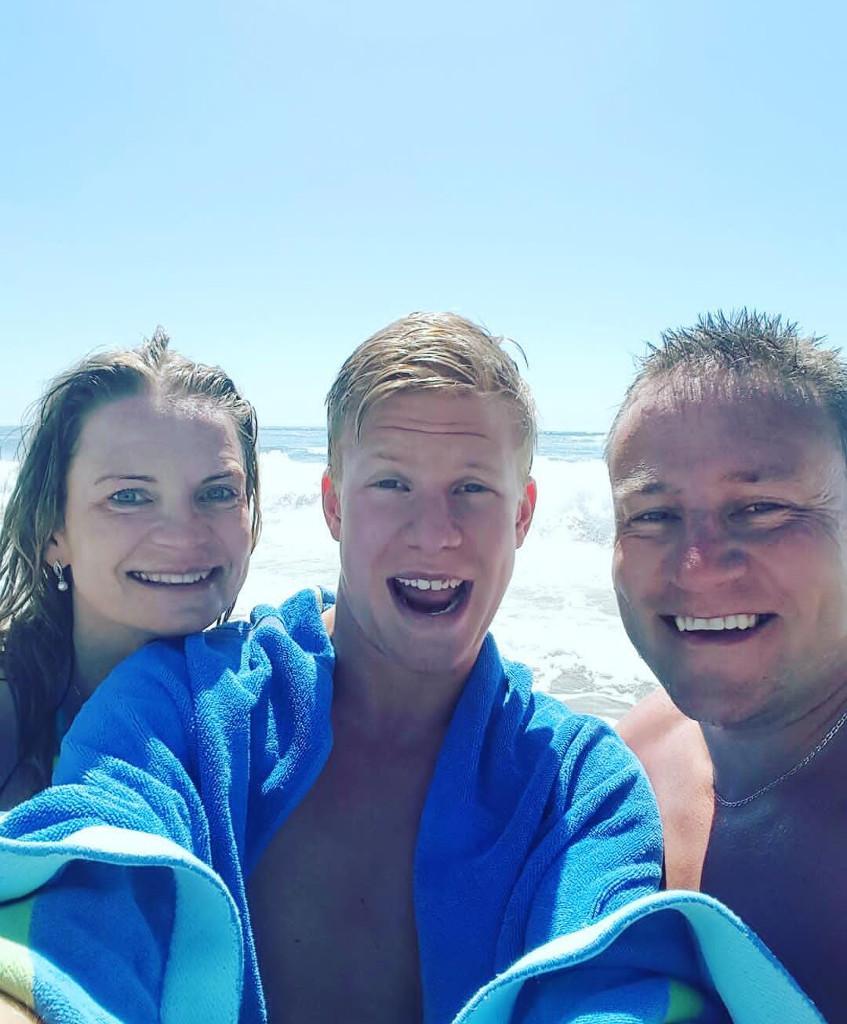 That's why me and my brother followed in his footsteps.

But he only commuted to Germany, otherwise he used to be the engine of Kadaň hockey. Not only was he leading me and my brother, but he also devoted himself to youth hockey players in general; he arranged and organized everything possible. He went to kindergartens with leaflets for recruitment. He tried to convince parents that hockey was not an expensive sport compared to tennis for example.

We also played tennis with my brother. In the city, there was a need to have more competitive players so they would take anyone. We were handy, and we wanted to try. And three more friends with us. We didn't even have a proper coach, just an older guy who taught us the basics. Although our technique wasn't perfect, as kids we even won a couple of tournaments. Thanks to hockey, we had great hand-eye coordination, conditioning and strength. Gradually, when it became clear who the tennis player really was, we stopped keeping up. To this day, however, we still play at least with our dad, who never let us win, even though my brother and I took turns every three games.
He always laughed at us and told us that he was invincible. You can't even imagine how much it bothered me. But when I finally beat him, I enjoyed it even more.
We also play badminton together and any other sport. Thanks to dad, we know the basics of popular sports. He always wanted us to learn everything through games and plays. He didn't make us go to the gym; he didn't make us run. No, he taught us to play and to come up with all sorts of solutions.
I never lifted a barbell when I was a junior. I didn't need it. Push-ups, squats, that was all we practiced. To this day, I don't have any pectoral muscles, my hands are thin as well. And I don't think it's a weakness for my hockey style. Of course, the hockey player must have a strong core, he must have strength, but at the same time there is no need to be admired at the swimming pool. If I want to be bulky, I would do bodybuilding. Moreover, I used to be very small for a long time. Some people mature more slowly. To this day, I still gain four kilos of muscle every year.
My dad knew what was important for a hockey player. Thanks to him, sport defines my life. As a child, I didn't even have a computer. My brother is good on computers, but I am not. My girlfriend laughs at me that I'm not even able to create an Excel spreadsheet, but it was never my interest. Not even computer games. It was only a few years ago that we bought a PlayStation and I play FIFA or NHL against my brother. Nothing compared to our battles behind the closed doors of our shared room in a typical Kadaň apartment.
We turned the room into a hockey field. The table was a goal and we alternately performed penalty shots on each other. Holding a cap as a catcher, a blocker from an old glove and another cap on our head worn backwards. We were both on our knees because it was more slippery. We had little floorball sticks and a foam ball, which we found outside. The softer, the better. At least we didn't break a window when we accidentally hit it. But the foam ball used to get stuck a lot on the carpet, so some dirty marks always remained.
Our parents checked in with us a couple of times to keep us quiet, and we had a great neighbor who never complained, even though we had to be terribly loud. We stomped, we shouted. When she met us in the elevator, she even asked if there would be hockey again today. In return, we knew from our parents that every day at eight o'clock our games were over.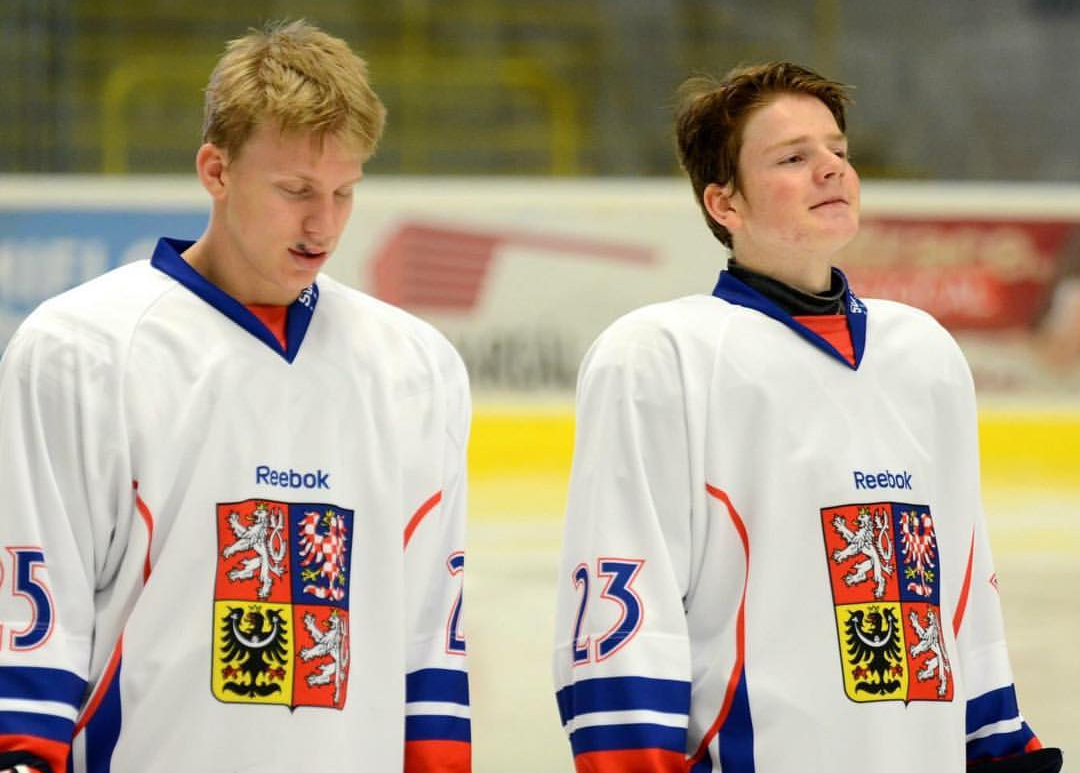 We played best of five series, and we switched after five penalty shots. We had a tournament draw on the wall. We always picked a team at the beginning and whoever lost had to choose a different team in the next round. Whoever won kept the previous team. At the beginning, we had to resolve who started as Pilsen. We both had Pilsen as a favorite team thanks to dad. It was a shame when the one who was Pilsen lost to Sparta, for example. We advanced in the tournament like this, until finally one of us won the title.
My brother is only a year and two months younger; we were even in ability. You can't say that I had any advantage over him except when we fought. But every time it was just for fun, we had no disputes, we were always on the same side. I know that other brothers fight, but that was not us. We relied on each other. We stood on opposite sides only during the friendly games with friends, when we chose our teams as two captains.
We had a bunch of buddies, all living within walking distance. At the beginning of the century, cell phones weren't really a thing, so we walked around the houses, rang the bell, and asked who could go play. We persuaded parents that the boys would do their homework in the evening, but to let them play now. As little kids, we just played on a sidewalk, but later it was next to the hockey stadium where there was a playground with nets and goals.
I'm 25 and it seems to me that we are the last generation to have it like this. We played outside and lived sports. I recently went for a walk with my girlfriend in Kadan. It was Saturday, a beautiful day, and we met four kids outside. Four. That was it.
When I was young, we were outside all the time. With a hockey stick, with a ball, climbing trees. I sound like an old man, but this really annoys me. After all, those children are missing the best adventures of their life. Shared experiences, moments when they come home tired and dirty, but full of joy from what they experienced.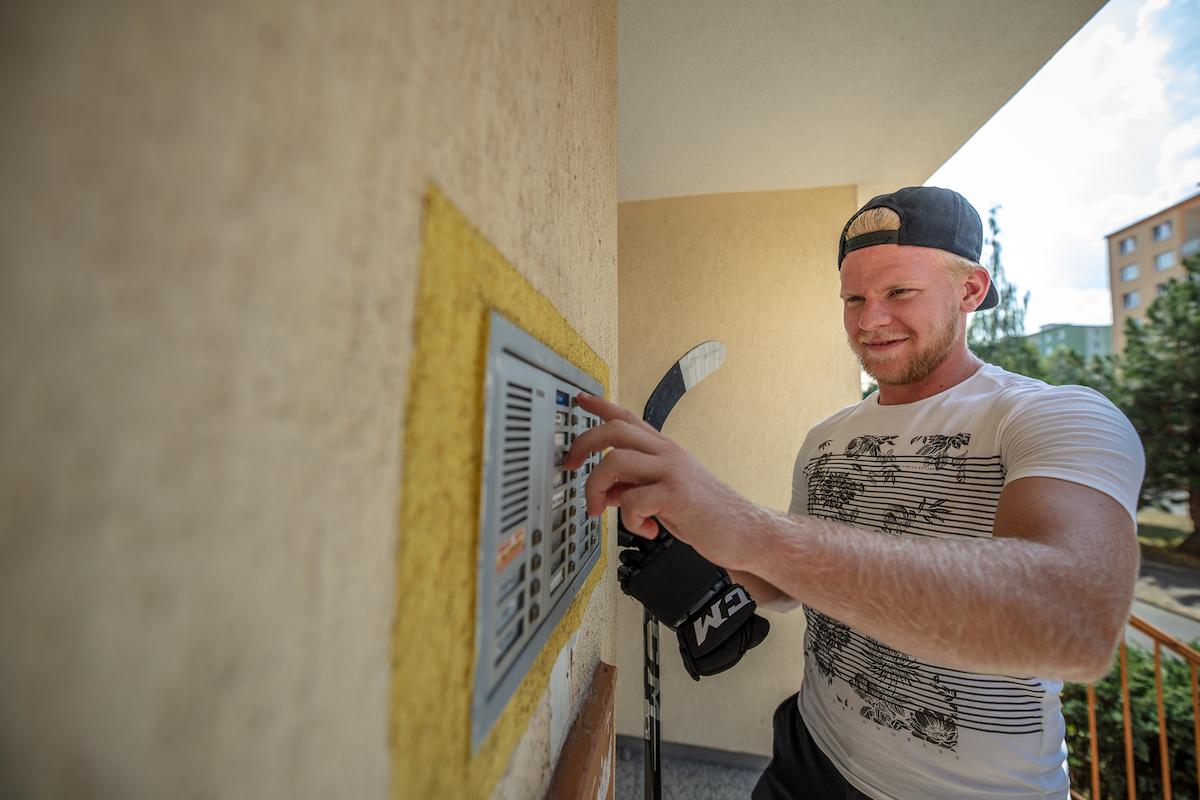 For me and my brother it was easy. After school, we met with other teammates in front of the cafeteria, where our coach was already waiting, and he took us around one hundred and fifty meters to the stadium. After training, we had to finish our school homework, because our parents were serious about our education. They did the maximum for us, but they also demanded maximum effort from us. We had to lead by example everywhere. Sometimes, we managed to complete the homework in school between classes so we could get outside as soon as possible to play.
That is how we both gained our basic stickhandling technique. Whether it's a foam ball rubbing against a rug or a tennis ball against concrete, you must handle it sensitively with a stick. And, if you missed a goal, you had to retrieve the ball, so you learned to make sure that you aimed properly instead of just slapping it.
Today in Kadan, when I train with children, they are not able to stickhandle the puck. It is necessary to include targeted stickhandling drills, but we did them every day. Naturally. We didn't realize we were training, we just went behind the house and played against each other. We also learned to take care of ourselves, because there are places in Kadan with a greater concentration of problematic people. We had two of them in our class. Once they beat up one of the hockey players, so we all took revenge. There was another time when 40 of them were waiting for the older boys in front of the stadium, some with batons. It had to be dispersed by parents and coaches.
Even though I have never been a brawler, I learned that one must not be afraid and must be able to take care of himself.
I know exactly how many times my dad praised me until I played junior league. Once.
I won a game against Sparta Prague in the third league. I really stood out, and he made it clear to me. Otherwise he was hard on us. Not that he was yelling, but rather looking for ways to improve. Some other guy, for example, scored a goal and his mother and dad congratulated him in front of the locker room, telling him how great he was, while my brother and I scored two goals, but dad immediately reminded us that we missed two other goal chances.
Nice goal, but you made an extra move in that situation. And you should have passed here. We have always analyzed games and we still do today. Even though I already play a few levels higher than my dad ever did, he still sees me through the eyes of a coach. And he's a great coach. He recognizes incredible details in the game. Some people pay for a personal coach; I have my dad. Thanks to him, I'm used to looking back on each of my games to see what I could do differently, and better. Then we'll talk on the phone about it.
Now that I'm in the NHL, we have agreed that I will always write first. If I'm not in the mood, I'll just let him know that we'll talk later. Maybe the next day. Dad understands that. When I'm not doing well, he can even encourage or motivate me. Sometimes, I'm very grateful for his opinion, because I know he's honest with me. Sometimes, when I cannot really tell how I played; he tells me the truth. He watches my every game.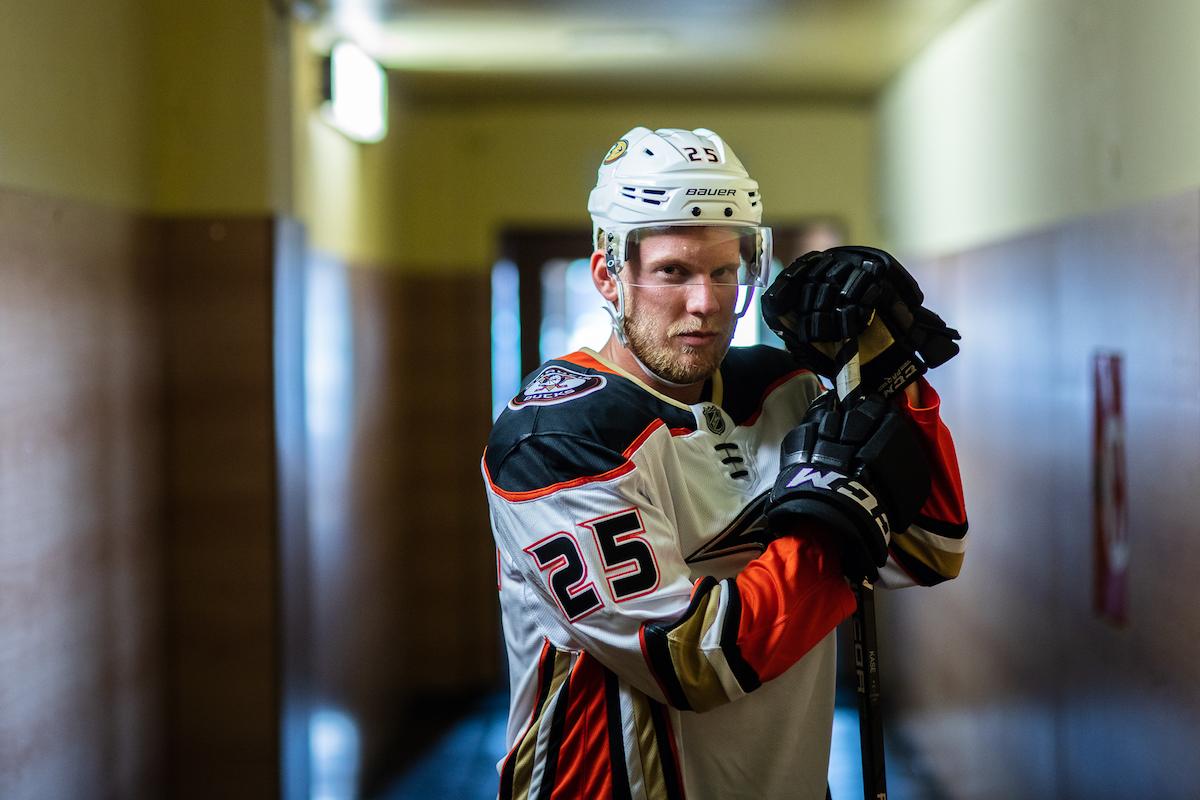 While mom sometimes must go to bed because she gets up early in the morning, dad stays up for every game even though we played most of them at four o'clock in the morning, Czech time. I have no idea how he intends to continue this tradition since my brother has come to America as well. He will have to sleep during the day, otherwise I don't know. But this is a testament to his approach. Even though he wasn't our coach, he gave us what he could. As a child, you don't appreciate it, but you see it. That's why I've always taken hockey seriously and I've never lost interest.
Throughout my childhood, I always felt that I was a good player on the ice; that I could do something to make others appreciate me. We beat teams from big clubs, which makes you enjoy hockey much more.
Naturally, when I moved to Chomutov, it was supposed to continue. I had the most preseason points, but then we played terribly in the first six games of the league and the coach was fired. A new coach came with a different approach. He didn't care about the former lineup. He preferred more experienced players. At the age of 14, I wasted one season.
My peers such as Pastrňák and Vrána were already leaders on their teams at the time, and I was sitting on a bench. In the year when I should have taken an important step toward an adult career, I totally stagnated. I didn't play at all. In the statistics, I had eighteen games that season, but if I played at least a substantial part of 10 games, that's a lot.
I traveled every weekend across the country just to freeze under a blanket. And it was very cold in some stadiums. The next year, boys like Dominik Kubalík were already stars in the U18 Czech league, and I was just starting to play regularly in the U16 league. When I played the youth competitions, I scored goals every game, often several, and now it seemed to me that I was learning to play hockey again. I loved it. I always wanted to be the one people talked about, to be the best, but I felt like I had lost that enthusiasm. When you suddenly fall down as I did, it shakes you. Nobody enjoys only training. At the same time, I felt that my peers, who should be my rivals, were improving much faster. I was never invited to the U16 national team. They had no reason to approach me.
It was my dad who helped me again. Not that he arranged a special treatment for me. But, at the Kadaň stadium, he arranged training for me every day at 7 am. We went there every day before school for an hour. And even though I didn't always want to get up, he always convinced me. Come on…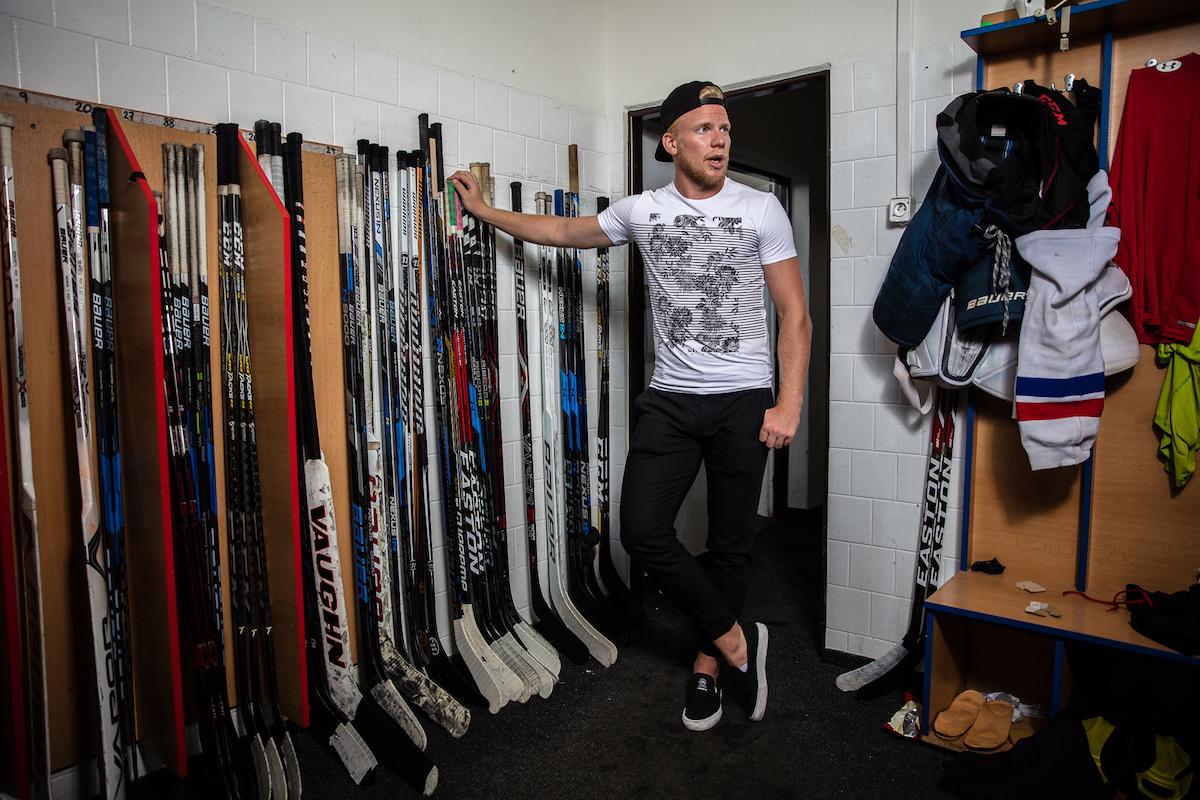 He was always on the ice with me. Not to give me skating drills. We were just playing. One on one, to train hockey offense drills. My brother joined us only occasionally because he played in two categories; he played hockey more than enough.
When I see today's parents making excuses that hockey is too expensive, that they don't have time for their children it bothers me. When parents want their child to play sports, they sacrifice something for it. They don't sit on a couch at home and watch a movie. They set an example for their child.
Dad also commuted to Germany twice a week for games and twice for training. Besides that, he was coaching little kids during the day. As soon as he finished, he jumped in the car and drove. The trip was little over an hour, but that didn't change the fact that he didn't get much rest. Yet he was here for me. Every day. And especially every morning, even though he came home late at night.
He didn't tell me to quit hockey when I didn't enjoy it anymore and he didn't let me do anything else. He knew I had it in me and I just had to persevere. And that it would take a little more effort in my situation.
It soon began to pay off.
I don't even know when the biggest breakthrough took place, but after the Ivan Hlinka Memorial Tournament in 2013, a traditional summer tournament of the national teams under the age of 18, I had a wonderful impression of myself. I began to realize again that it might work. I still wasn't the one people talked about. Others were aiming for the NHL, but I thought that I could at least make it to the extra league. Soon, I joined the Chomutov first team and made the U20 national team with guys one year older.
But that wasn't simple either.
Shortly before the championship, we played a tournament in Russia, me on a line with Kuba Vrana and David Kämpf. The first already had won the Stanley Cup and the second played in the NHL. We played well. I was feeling good, and then I spent three weeks in the restroom with salmonella; probably from local food. When I finally felt well enough to manage a league game against Slavia, I was so weak that I got food poisoning from chicken.
Another two weeks without hockey.
I didn't eat anything for a month and a half, lost a lot of weight, and even though the coaches still nominated me, I thought I should give it up. I didn't even want to be on the U20 team. I hated to go somewhere just to sit on the bench, and that's exactly how I felt then.
Who do you think convinced me to try it anyway? Dad.
He told me to go to the training camp and show them what I could do. If they didn't choose me, at least I'd know that I did my best. Instead, everything went so well that our line was by far the best of the training camp in Pilsen. I realized that I did not lack weight or strength; that I could excel in a different way.
I played the U20 championship pretty well until the last game when I was already clearly exhausted and without energy. The disease and the lack of training must have caught up with me. Even so, I suddenly appeared on the NHL draft leaderboards. I was also invited to combine tests, where they invite those who should go in the first three rounds.
They already knew about me, I realized.
Maybe I was still weak after the illness, and it probably didn't help that I didn't know much English, but I was still surprised at how the draft developed. They told me that my turn should be in the third or fourth rounds. I hoped for the end of the second. And then the third. Okay, the fourth one would be great.
The whole family sat at home watching TV on the second day of the draft, which begins with the second round.
Dominik Mašín ... Venca Karabáček… Great, Czech boys, that's wonderful, I thought. In the fifth round, however, I stopped enjoying it. Still nothing. I was full of expectations all afternoon and gradually I was losing hope, more and more I began to feel disappointed.
I said I couldn't watch it anymore. I went to visit a friend. Suddenly, my agent called me. Anaheim had picked me in the seventh round, fifth from last.
The agent immediately recognized that something was wrong. He later admitted that when he heard me, he was afraid of what would happen to me. I sounded broken and it is true that I was terribly disappointed. Sure, it was just a draft, but I played a year earlier at the junior championship, I played well even after the illness, I was a good player among adults in the Czech league and they picked me up at the very end?
I figured I probably wasn't that good.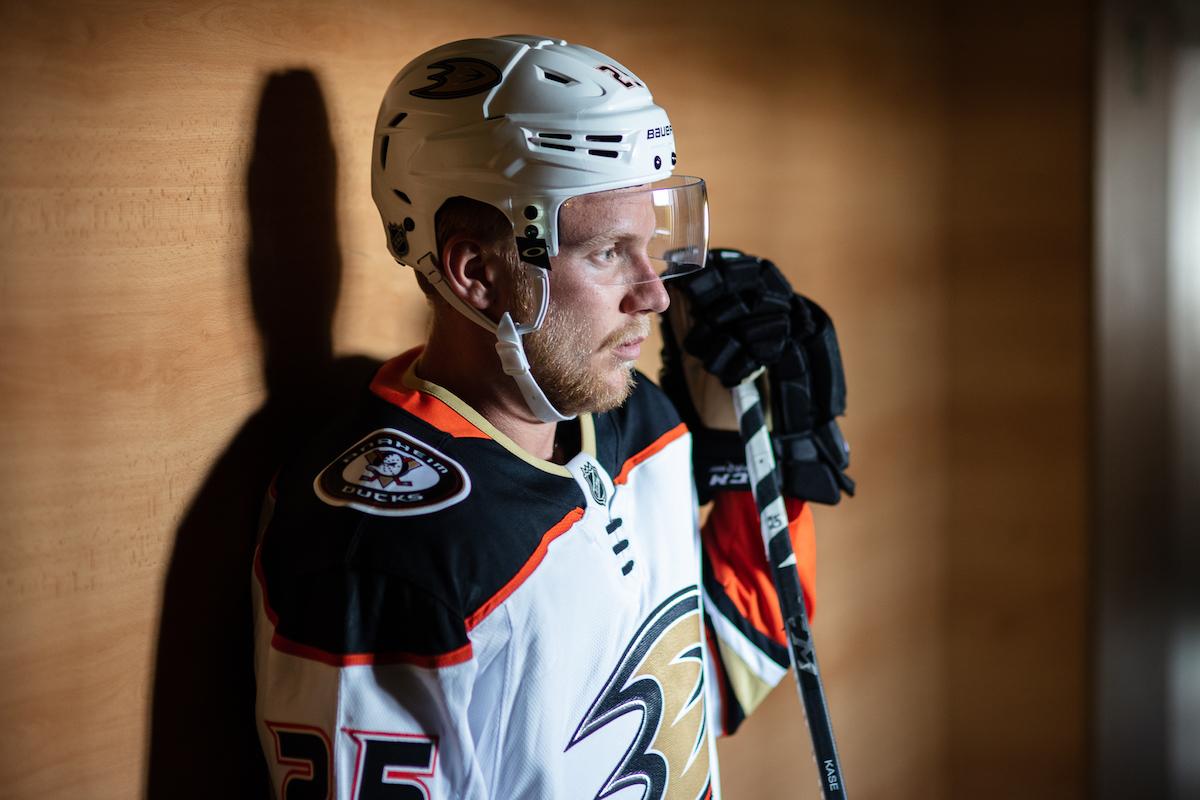 Once again, I had huge expectations and I was knocked down. At the same time, Chomutov fell into the first league that season and the club didn't let me go to America because I already had a signed contract. They needed me to advance to the extra league again.
I hoped to play regularly and get more chances to shine as a player for the NHL, just as they did later in Brno, for example, with Martin Nečas, whom they let play with older boys on one line to guide him. Instead, I played on the third line and watched my peers decide extra league games. Once again, I wondered what was wrong.
It went so far that the agent and I asked for a meeting with management. The coach said I was still young; that I needed to mature. He didn't trust the young guns and needed to bet on the experienced players.
But I didn't want to win. I wanted to play.
We negotiated with extra-league clubs, they were interested in me, but in the end the transfer didn't happen. The season developed so that I was again successful on the U20 national team and I had a strong playoff for Chomutov. I worked my way up to the first line and in the playoffs, I assisted Martin Rýgl's deciding goal in the overtime against Slavia. I found him in front of an empty goal.
It was then, in the playoffs and in the final series for extra league, that I showed that I had it. David Kämpf and I really led the team. Still, until the last minute, I didn't believe what the agent was telling me. Not until he placed a paper with the title "NHL contract" in front of me in a Prague café.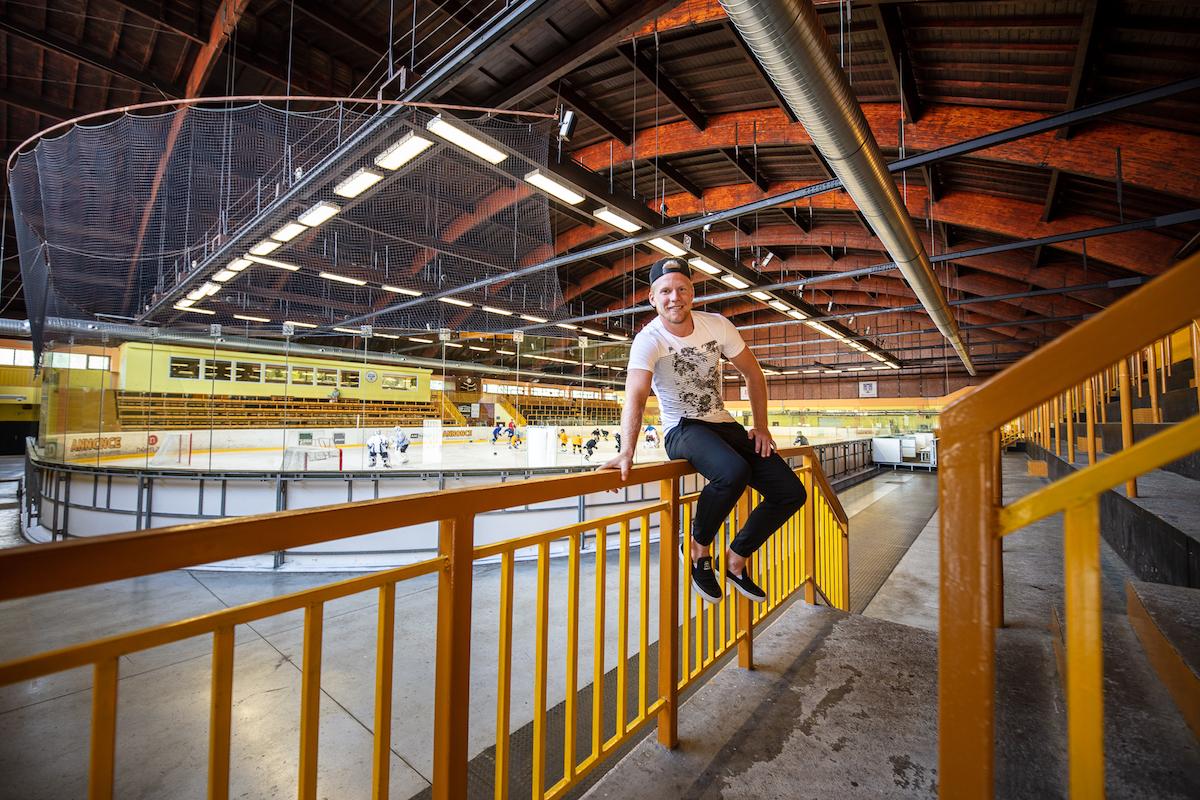 Of course, I immediately checked the page with my salary and converted it to Czech crowns. I had never played hockey with a vision of astronomical money, but when the contract was laying in front of me, I had to check it. I didn't care that I would only receive around seventy thousand dollars playing for the farm team and half of it would be taxes. I looked at the amount that would hit my account when I got to the NHL. As a 19-year-old boy from Kadaň, I saw a number that I had never been able to imagine.
My contract with Anaheim was a great moment for the whole family. This is probably clear from the previous lines. It was also my parents' first confirmation that they had directed my brother and me in the right direction. They were not like many other parents who had always claimed that their son would play in the NHL. I've never heard anything like that from them in my life. Even though we were good, they never bragged about us. Dad preferred to keep reminding us about what we needed to improve.
It doesn't matter that you scored two goals. Why didn't you score three?
Thanks to this approach, I got to the NHL, while those who were so sure they would did not.
On the second day of training camp for young Ducks players, I fell badly and broke my thumb. I had to undergo a surgery. They took care of me, I skated all summer, even without a stick. I managed to be ready for the main preseason camp, but after one training I headed to the farm team. I wasn't surprised. I subconsciously expected it.
For the first time, I lived somewhere outside of Kadaň, outside of the panorama of the Prunéř power plant behind the hill, and it was San Diego, not far from the Mexican border. I had the Pacific Ocean just behind the house. The older boys let me live with them. They took care of me. In addition, I was successful in the preseason. I quickly got the impression that I would be a useful player.
The first game of the season was a warmup, and in the second I was already named the first star. I had a goal and an assist and I decided the shootout. Of course, I did it with the backhand deke.
I felt great. It was as if everything finally fell into place. In the middle of the third game, however, I threw the puck into the attacking zone and turned around to go to the bench. And then I remember only snippets.
I didn't even know how I got into the locker room. My opponent wanted to finish the play, and as I was moving, he hit me on the head with his elbow. Pure knockout. I was diagnosed with a concussion and was not allowed to do anything. If it was just me, I would have played right away, but even after a few days I had a lot of headaches. At the slightest effort, I gasped. I managed to rest for two weeks, but then frustration set in.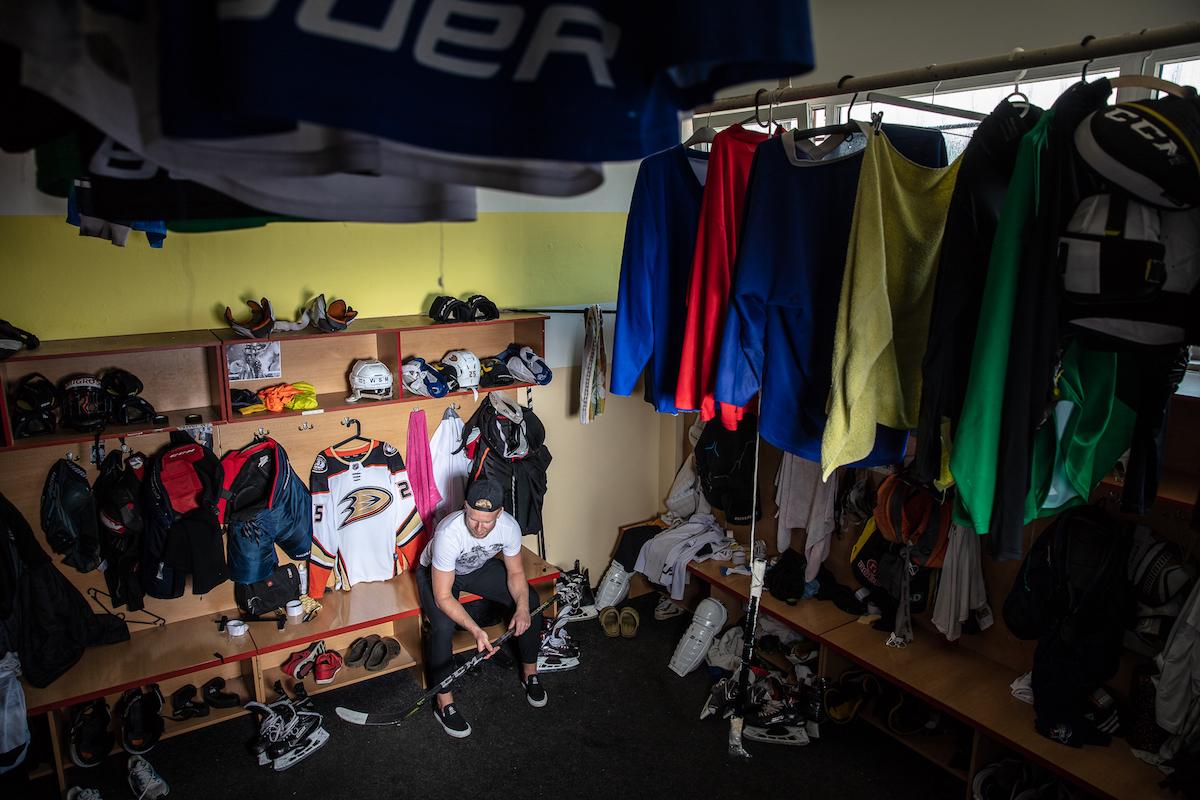 What did I come here to do? Walk on the beach? I didn't even enjoy the wonderful environment. I wandered angrily around the neighborhood, I couldn't turn on the TV or read, and I fell asleep every day wishing to wake up in the morning and feel better. But that did not happen. I called my parents and my brother with increasing concern to tell them how miserable I felt.
In a single moment, my situation again completely changed. For a moment it seemed that the NHL was not that far, and suddenly I remembered that I was drafted in the seventh round. I was spending my first season locked at home and even if I recovered, they would send me to the East Coast Hockey League and it would be over. I may not get out of here. That could be my end.
I couldn't do anything. I did not speak English. I didn't have anyone here. I felt terrible.
Dad still calmed me down and reassured me. He told me to rest and then, during the summer, I would gain back what I lost. When my condition improved, they gave me another chance in San Diego. They let me play again; they wanted to use my hockey skills. Again, the second game after returning, I scored a goal and assisted on another one. I flew home with the feeling that they liked me there. It motivated me to work hard and prove the next season to be a leader. I had a great summer of training. Then mumps stopped me. I felt the strongest in my life and suddenly I was lying in my children's room isolated from others not to infect anyone. I didn't return to America until mid-October.
But even without the preseason games, I started playing right away and I really worked hard. I did extra work after every training session. Gym, bike. Always something. And I did well on the ice. I had excellent teammates. It's a great feeling when you play somewhere where they trust you.
At the time, one evening, I was watching a movie at home when my cell phone rang. Our general manager called. Now, at nine in the evening, while Anaheim is playing?
I picked up the phone.
"Get ready, there's a car for you," Bob Murray said. "You're with the first team as of tomorrow. I don't know if you'll play right away, but you're joining us."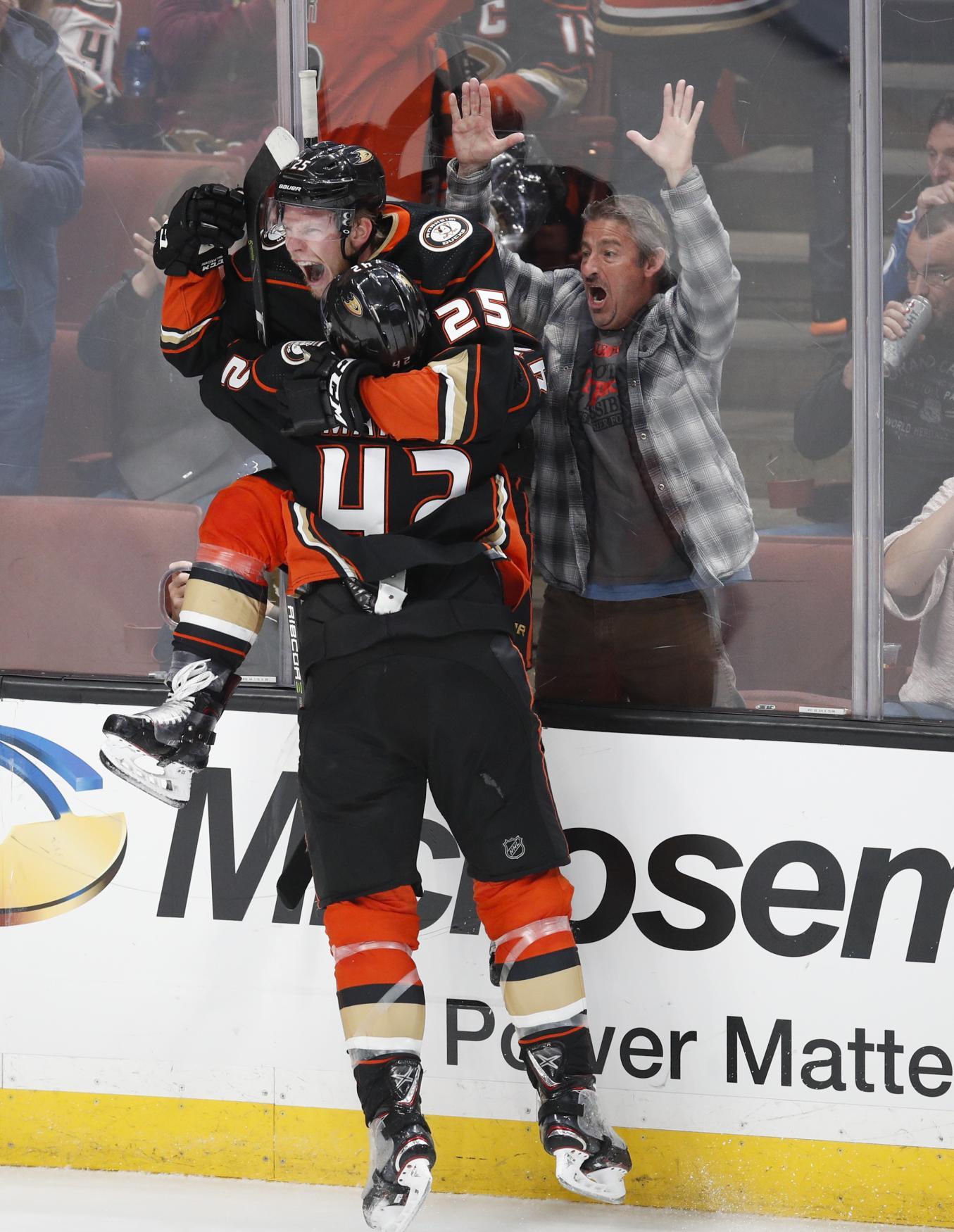 I stuttered something in response, stopped the movie and started panicking without knowing what I was doing. I knew that I had to pack my things, but what? For how long? For what weather? I had no idea what to expect from the situation. At least I managed to call my mother, who at that time was already at work back home in the Czech Republic. Then I dialed my father and brother.

There was no one at the hotel where the driver took me, and even though a lot of scenarios were going through my head, I told myself to go to bed. I needed to be full of strength in the morning. There were only a few of us at the morning practice, because they played two days in a row. No one said anything to me officially, but the boys greeted me in a style: "Hey, first game today, huh? You will enjoy it. "
And yes. My debut took place that day against Pittsburgh, the league's best team. This is exactly the opponent you want to start your NHL career against. It was fantastic. During the warm-up, I was quietly looking at Crosby and Malkin; sometimes from the bench, too.
I was playing against them!
Every situation in the game seemed to me like it was the top level of hockey; much better than on the farm. Damn, I would enjoy playing like this. It was beautiful and my mind was racing. I didn't worry that I couldn't play at that level. On the contrary, I enjoyed being with guys at the highest hockey level.
Immediately after the game, they sent me back to the farm team, but I knew I had done well. And yes, a few days later I was called up again, and I stayed almost the whole season. Only at the end of the season did I start to commute here and there again for a few games. But I was still so excited that I didn't mind.
Everything was happening at a tremendous pace and I suddenly found myself at home in Kadan, with 53 NHL games in my player statistics. In the playoffs, I played on the first line with Ryan Getzlaf, the guy who won the Stanley Cup and twice won the Olympics.
It will be good. Come on, let's play. Let's go skating. That was dad. No pushing. No urge to run around the woods. No, he rather motivated me. He was able to make every activity interesting so that I could enjoy it. To do it with pleasure, without realizing that I was training at the same time. It was his support that got me and my brother to where we are.
Mom also played an important role in our story. Although when we started, she told us that her role wouldn't be just making snacks and getting cold at the stadium. Of course, right from the first tournament, she was worried if we had everything we needed, got up an hour early to make us enough snacks, and then pounded on the drum and shouted in the stands. Whenever possible, she didn't miss a game.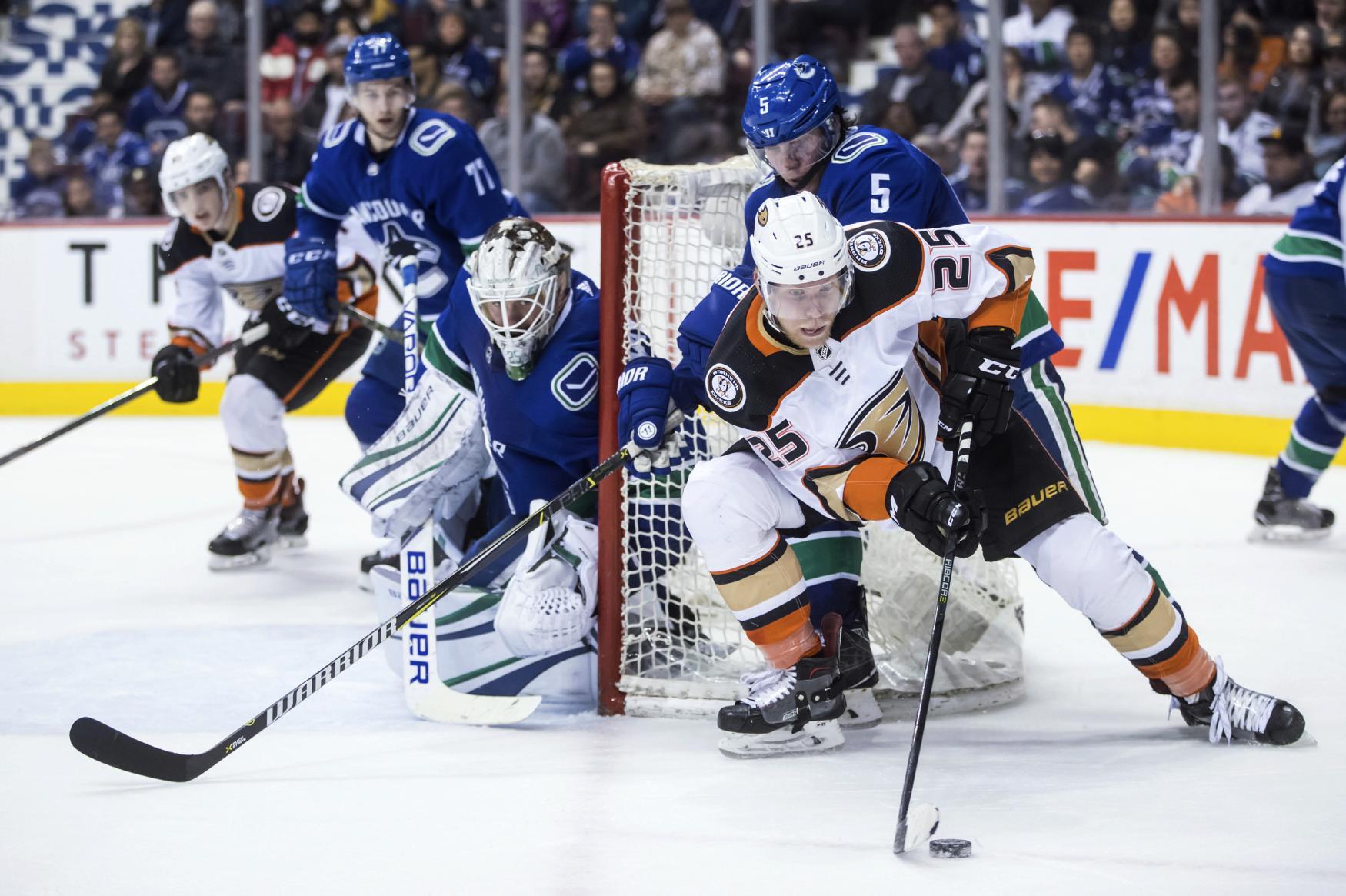 I'm an NHL hockey player. Even my brother is within reach. It's a great reward for us. We live a beautiful life. But our parents can feel the real satisfaction. They managed it for us. The same two people who looked at me from the old galleries in Kadan get to sit in a luxury arena in Anaheim or Boston or Toronto whenever they come to see me now.
I always know where they sit. During the warmup, I always look in their direction, sometimes on the way to the faceoff. We look each other in the eyes. I used to do it as a kid and I often saw my dad shaking his head when I did something wrong.
Today, I see pride in his eyes.
Jana Mensatorová, ČTK/AP/Jae C. Hong, ČTK/AP/DARRYL DYCK and the archive of Ondřej Kaše