Draisaitl 29. That was the name and a number on the Team Europe jersey that I was chasing.
It kept moving farther away from me with each stride. I tried to jump into the passing lane to cut off the puck that was heading toward Leon Draisaitl as he sprinted toward a breakaway, but the puck flew over my stick. I got to my feet and tried one more time, a second time and… nothing. That was the last play in that game.
There is probably no worse feeling for a hockey defenseman than when he is chasing an opponent's forward, who is going against his goalie. It's pure helplessness when you know you won't catch him. You just hope he misses. That he won't score. That you might be able to distract him at the last second.
Draisaitl didn't give us the slightest chance. His shot was uncompromising, and we lost the second game at the 2016 World Cup of Hockey in overtime. We lost it after my mistake.
For the first time in my life, I played three-on-three in overtime, which was a new rule at the time that had not yet arrived in Europe from Canada. I did a nonsensical thing that you just can't do with such a small number of players. Instead of keeping the puck and making a play, I tried to shoot from the boards in the attacking zone. The goaltender blocked the shot directly to one of the opponents and he found Draisaitl rushing to our zone. I did not have time to recover.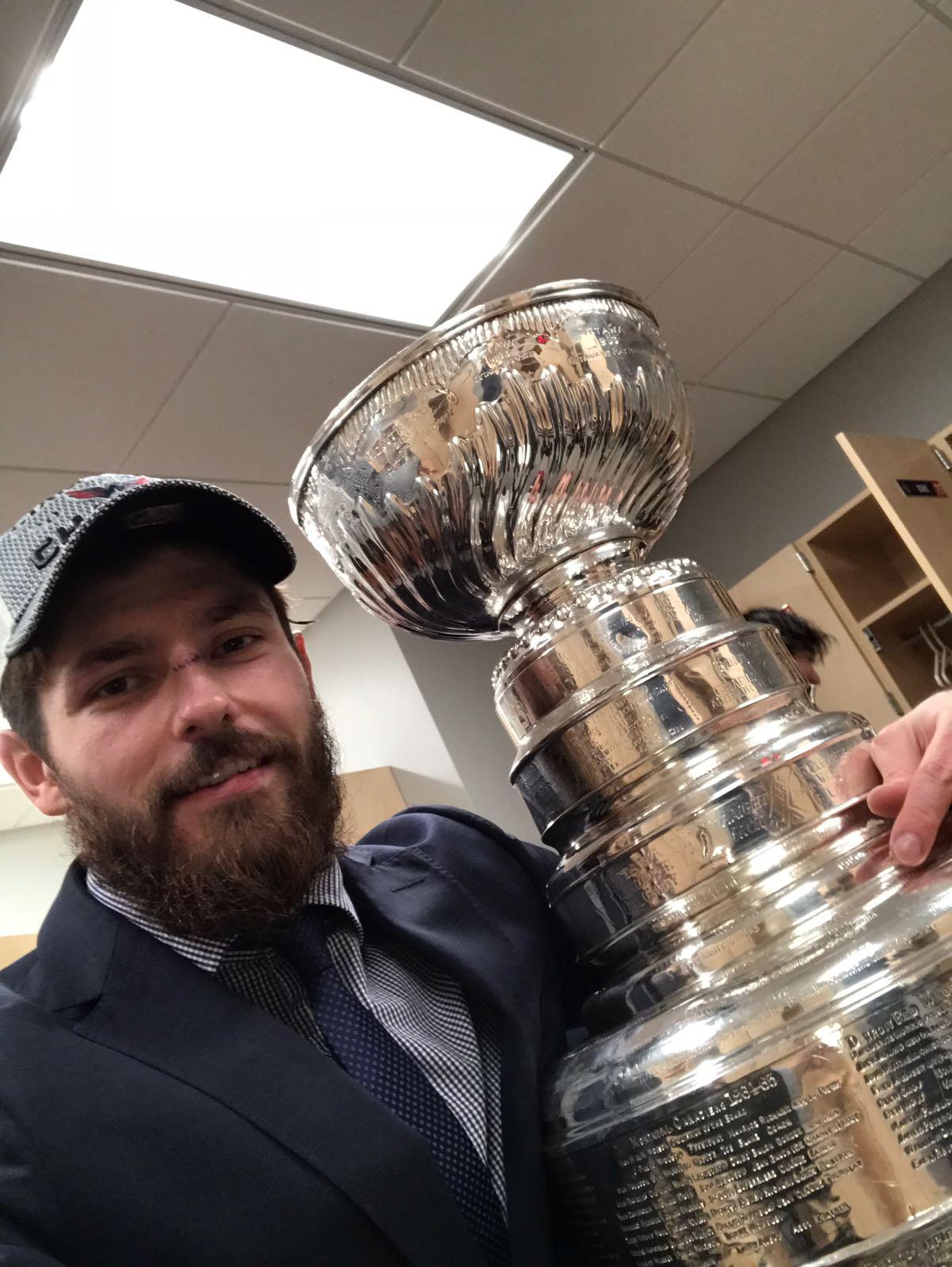 You already know the rest.

It wasn't the first time I had screwed something up on the ice; not the first time and not the last time. But for that moment, I was completely broken.

Everything had started so great. Even before the start of this tournament full of the best hockey players in the world, I felt like I was dreaming. The previous two years of my career were great. I left Kometa Brno with a feeling that I had developed into one of its most important players. I gained a lot of self-confidence in Omsk and at my first world championship in Moscow in 2016, I felt very good.

We were coached by Mr. Vůjtek, and that was always a pleasure. Until this day, I am haunted by the memory of the quarterfinals, in which we lost by a goal due to an offside, and then consequently, in the shootout. That team deserved more for the kind of hockey we played. For me personally, however, that championship became a confirmation that I was heading in the right direction. I was choosing NHL offers, and I was selected for the September World Cup. There was no doubt about me at all. I was supposed to be the key defenseman to initiate the game plan. I accepted the pressure that was put on me. I gladly accepted it. That's exactly what I wanted. I saw myself in this role.
I just might have accepted it too much. I felt the responsibility too strongly.
It was noticeable, for example, during my summer training. In order not to underestimate anything, I could not rest. In the morning I was on the ice, then to the gym, and the same in the afternoon. Once in the Kometa locker room, Martin Erat advised me not to push it so much; that I was working too hard. Unhealthily hard.
"No, I must. I must be ready for the World Cup," I told him.
It's been five years and it feels like I was completely different back then. I didn't listen to my body, and even though I felt tired, I was pushing as much as possible. You must! You must!
It wasn't helpful.
I played well the first two exhibition games against Russia, however in Pittsburgh against Team North America, a collection of the top players from Canada and the United States who were 23 or under, I was no longer that good on the smaller ice rink and at the start of the tournament I suddenly felt strange.
Everyone will tell you: Psychology plays a crucial role in sports.
My very first shift during the first game against Canada, I started by taking the puck to the blue line. In a panic, I immediately wanted to shoot the puck towards the goaltender, but because it was a low shot, the defenseman blocked it and immediately passed the puck to a rushing Sidney Crosby. He was already two steps ahead of me. I didn't catch him.
Hi, Michael, welcome to America. This is world-class hockey.
At least he didn't score. At the end of the first period, however, he challenged me once again. I was behind, carrying the puck and thinking about the next play. I was thinking too much, once again. I could have passed the puck to the center who was free, but it wouldn't be me if I didn't try something special. But Crosby, who was after me, knows very well how to position himself to get his opponent under pressure. He stole the puck. One pass, second pass, and before I got off the ice, they scored a third goal with the sound of siren blaring; a turning point in that game.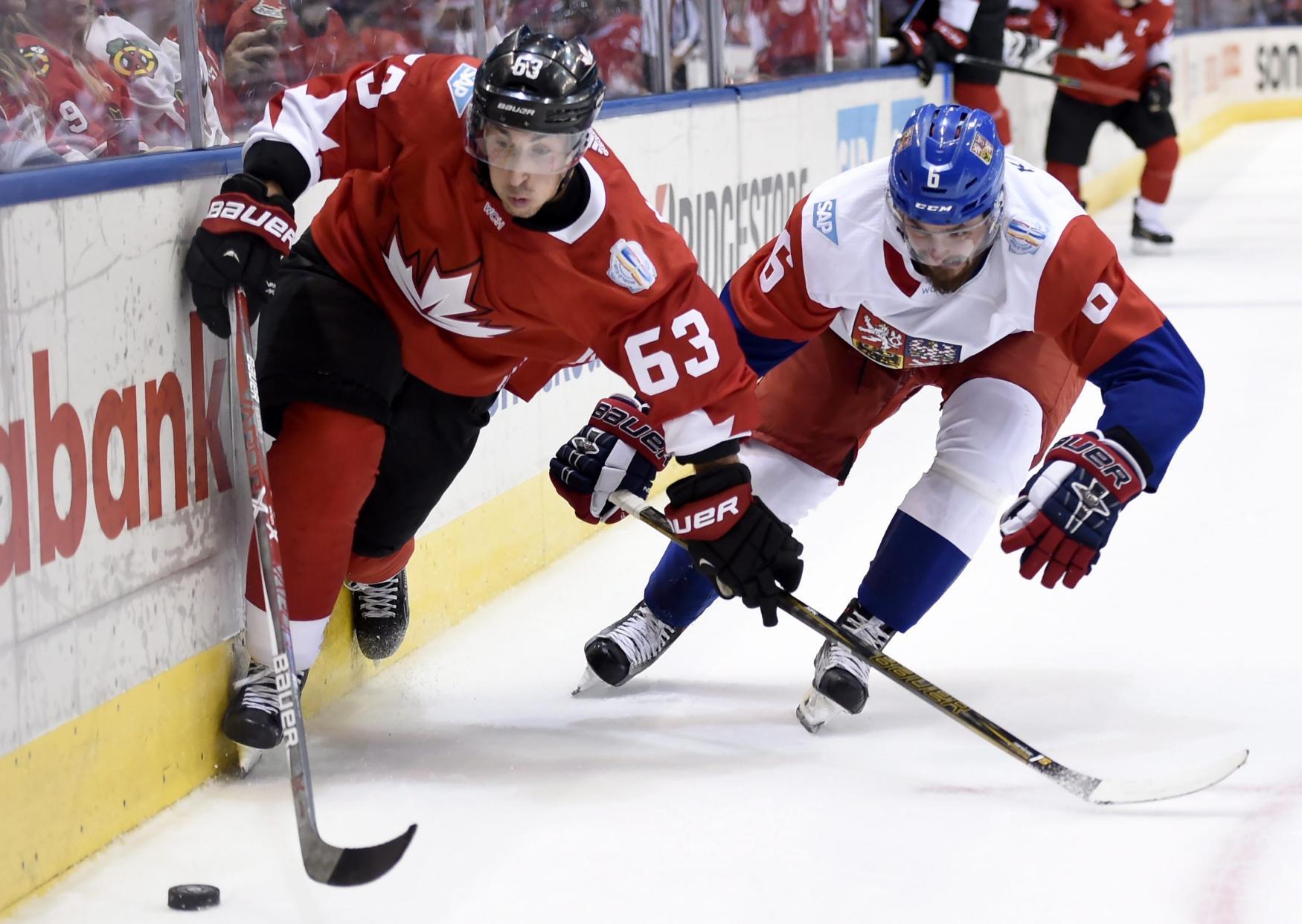 The next game ended with Draisaitl's breakaway in overtime.
I've made a lot of mistakes during my career. Exactly like those two. Visible, unambiguous, but never in the spotlight of the World Cup, in games that the whole hockey world was watching.
Never with a sense that I took on too much responsibility for the national team game.
Never in a team full of NHL guys I didn't really know.
That's how I introduced myself to a lot of them.
Those two blows to my self-confidence destroyed me. In the last game against the Americans, I ended up as the seventh defenseman and at that moment I didn't mind that I was sitting on the bench. I was so broken that I felt like I had forgotten how to play hockey. I got into a state where I didn't even leave the room when I didn't have to. We were all in Toronto with families, the boys were sightseeing, making trips, and I would rather sleep three or four hours after training than meet up with my parents, sister and brother-in-law. We all had our own rooms, which didn't help my mental state.
Just me, my remorse and the four walls.
I was blaming myself, terribly. Even though it was completely useless, I was still going through what I had to do differently, tormented by the thought of ruining the team's chance to win and advance. I took it all personally. My teammates treated me wonderfully. They were not angry with me. I heard them say to let it go and cough it up. This happens.
Yeah, well guys, thank you, but still, I know I screwed up.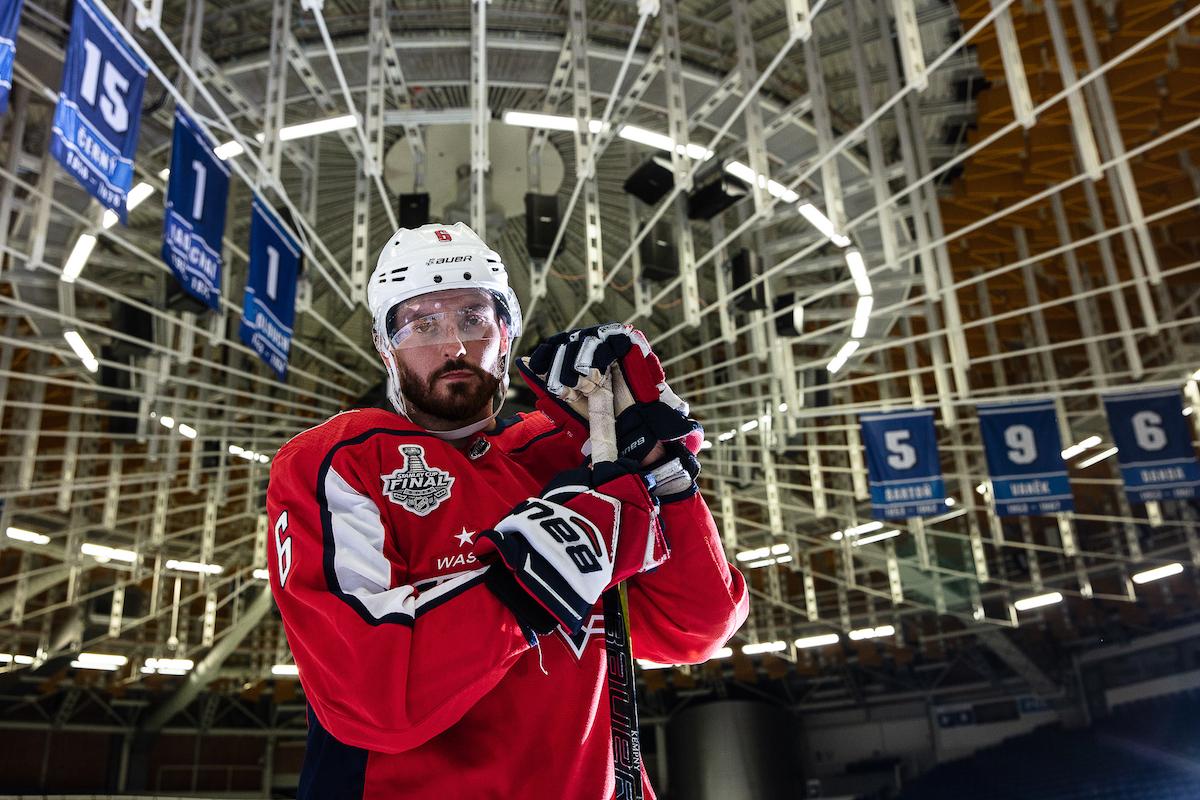 Even if you don't want to, you browse the internet articles and discussions and you know exactly what you will find there. He's a fool. He doesn't know how to play hockey. This won't benefit your self-confidence.
Ondrej Palát came to see me and told me to let it go. There is no time for such worries in the NHL. There is no point in drowning in your own mistakes when another game follows the next day. This was clear to me. I know that the best thing for hockey is to forget bad days as soon as possible, but I'm not like that. I was not yet ready for the environment that I found myself in. Physically, I trained myself hard, but I wasn't able to balance my mind. That lesson helped me to realize this.
Those few days in Toronto totally knocked me to the ground. I flew straight to Chicago, where I was about to taste the NHL for the first time, and I asked myself what I was going to do there.
They called us Pat and Mat, because of the cartoon characters of tho guys who always mess up everything.
The defensive duo Bičánek and Kempný from the first seasons of Kometa in the extra league was a popular target of critics. For the fans, dissatisfied with the weak performance of the restructured team, we were the ones whose mistakes were most visible. I probably did something wrong every game. I was carrying the puck too long since I wanted to come up with a great pass, and even though my passes were often successful, no one noticed. When I made a mistake, everyone was on my back.
One of the games didn't really go well for me. I was minus three and it was the reason why we lost. On the way through the tunnel to the locker room, people shouted at me vulgarly. Very vulgarly. They told me I should never play hockey again. Some spat or threw a cup of beer at me, and others poured beer on me.
Radim Bičánek followed me right away and hit one of those loud fans with a hockey stick.
I understand why I annoyed the fans. I've never been the type that made the job easier. In juniors, I didn't know many things and I kept making foolish mistakes on the ice. I wanted to carry the puck in every situation to make a beautiful pass. A short pass or rimming the puck up the boards seemed a mistake when I could do much more. I kept taking risks.
And sometimes it didn't work out.
For that reason, many of my team members and coaches were angry at me. I was having a hard time in the locker room because my every action sat on the line between excellence and mistake. And as soon as it fell into the second category, I felt bad about it myself. That evening, when I caught a few bad words, spit and beer, I was mainly annoyed by what I had done; that I gave people a reason to behave like this.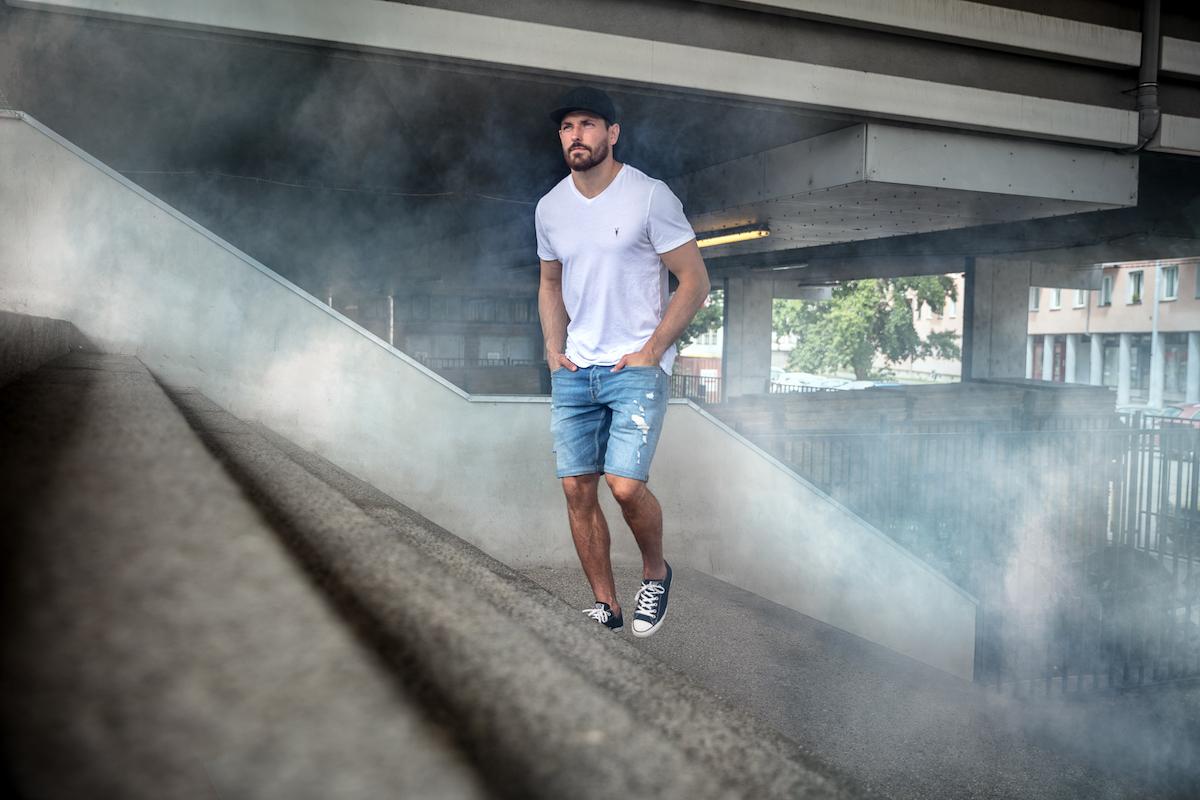 I was brought up this way. Always start with me first.
I was never a bad boy during my childhood. From home, I had a well-rooted decent behavior, and I always focused on school beside hockey. High school exams were challenging with my hockey agenda, but I graduated. At the construction engineering school at home in Hodonín, I was the first in the history of the school to receive an individual study plan and commuted there from Brno. Thanks to weekend tutoring, I was able to finish it. Nevertheless, many teachers didn't like my individual regimen and tried to convince me that I would never make a living playing hockey anyway.
On the other hand, I know that I learned the most about construction thanks to my dad.
I started studying at the school in Hodonín thanks to my teenage years in Skalica, Slovakia. Skalica was much closer to Hodonin than Brno. I didn't have to stay in the dormitory, I commuted from home every day. Thanks to that, I also received an offer to represent Slovakia. Part of my mother's family is from there, and since no one in the Czech Republic knew about me until I was 18, they offered me Slovak citizenship.
I refused. I am Czech.
But Skalica helped me a lot. Ten years ago, they were one of the best clubs of the Slovak extra league, which was not yet in such a state as it is today. Among juniors, I had to fight through five lines of good players. At 17, I even played one game with the adult team with Žiggy Pálffy.
Only then did Kometa Brno reach out. They were still playing in the first league and they took me there with the agreement that I would play right away. I started the first season on a defensive pair with veteran Pavel Zubíček and I would have probably played more, but in one situation I had a misunderstanding with the coach Kýhos. The next day, during training, I had to wear a black jersey marking a player not on the roster and I had to join the junior team.
Since then, I know that coaches are "always right", even if I am convinced of the real truth.
When Kometa Brno bought the extra league licence, I remained the only youngster to be part of the first team. That's when I started playing with Radim Bičánek. That's where the nicknames Pat and Mat were born.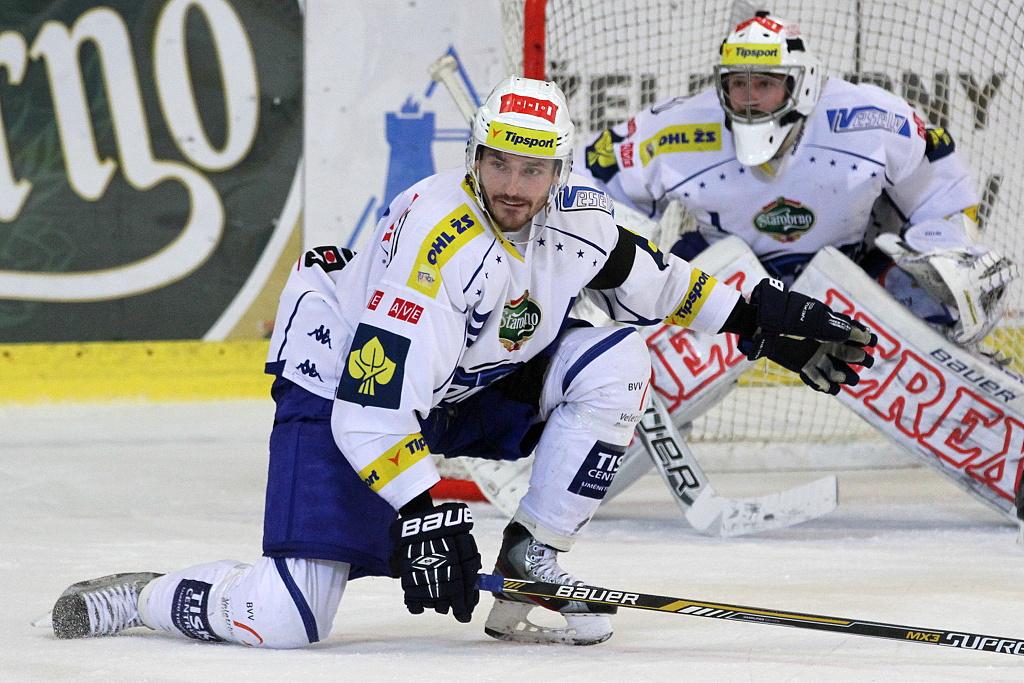 The more people were upset about the first season, the more I heard about it myself. I was one of the targets of their frustration. There was a rumor circulating around town that I had special treatment and protection from the management. I also heard that my dad was giving money to the club.
My dad had nothing to do with hockey. He took care of me as best he could, taking me to training until I had a driver's license myself, but he did not pave the way for me anywhere. When someone scolds me for ruining a pass, fine, I'll take it. People pay to see a proper performance. But rumors that I had paid for my place on the team angered me, especially when I knew what I had to go through in order to be able to play extra league at such a young age. From the beginning, I always gave hockey my best and sacrificed everything for my career. All of the complaints and comments about my game show that I never got anything for free. I was always grinding.
During this time period, it was sometimes too much for me. I commuted between Brno and the first league; I didn't really belong anywhere. Even in Třebíč they yelled at me that I didn't know how to play. In Havlíčkův Brod, I was already quite successful, but it didn't satisfy me. I was still thinking about how to succeed at the top of hockey, and deciding which direction to go. A long conversation with Aleš Volek, my agent, helped me a lot in this regard. The main thing I took from him was that I had to start training much more. I slept in the afternoon and in the evenings, I added gym, stairs… anything that was supposed to help me improve further. However, for various reasons, even after four years, I still couldn't make my way through in Kometa, and only when I was loaned to Slavia did it finally help me.
There I finally achieved the hockey level that I imagined. The experience there was priceless. I learned from Vláďa Růžička, and also from the fitness coach Lukáš Stránský. During the summer camp, while eating lunch after his training, my hands were shaking so much that I wasn't even able to eat soup with a spoon. I didn't know how the other boys felt, but for me it was a completely different level of conditioning. Besides that, on the ice I was learning next to the veteran Pavel Kolařík, and in the end it was a very good season.
When I exclude the hard time, I was getting from Růžička.
"Don't play like Kadlec! There is only one Kadlec!" He kept telling me. Káca was untouchable, he did whatever he wanted during the game, which, of course, he could afford to do thanks to his incredible read of the game. I was always compared to him after my creative attempts.
"I'm not playing like Kadlec, I'm Kempný," I replied.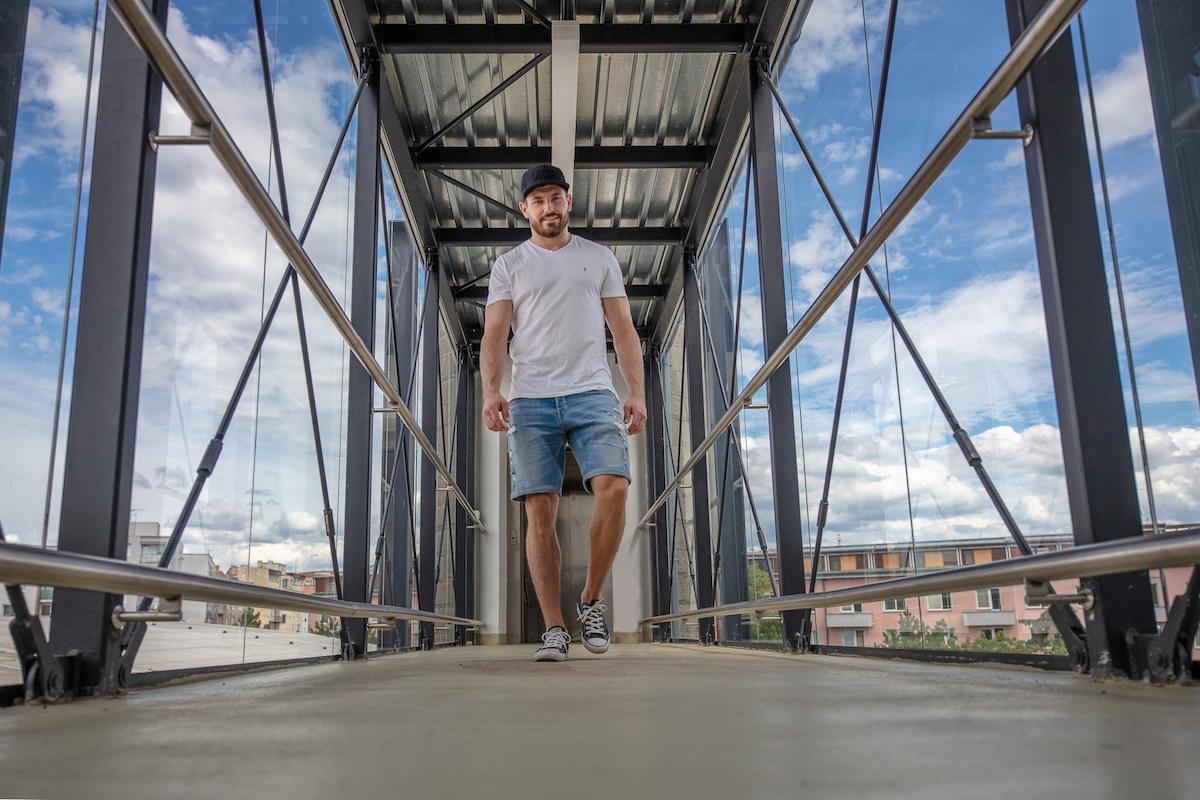 But that was not all. Růža helped me in almost every training session. He took me for video analysis and noticed things in my game that I had never even cared about. Thanks to these incredible details, he showed me how to be better.
He also yelled at me. There were plenty of moments when he was in my face and screamed. It seemed to me that he would always pick someone on the team to set an example. At one point, it was me. It culminated during a training session when a puck jumped over my stick at an important moment. No big deal. But Růža started yelling at me, vulgarly.
"Go f… yourself!" I whispered. "Shut up and leave me alone."
We were far apart, he probably didn't hear me, but the boys standing around me laughed quite a bit.
Most importantly, I didn't fear Růža. On the contrary, I showed him that I wanted to be coached. Although I sometimes didn't like his methods, it was true that thanks to them he could get the most out of everyone. He pushed me. He developed me as a hockey player. He showed me the next step and where such a journey could lead if I followed his principles. After years of stagnating without a clear goal, I suddenly knew who I was, what I could do, and what else I could achieve.
At the same time. I broke up with my girlfriend, whom I had dated for years, and as a single young boy in Prague, I suddenly gained an unknown life of self-confidence. I started to live my own life.
It all came together at the right time. If it wasn't for Slavia, maybe today I would work as a delivery man. That's where it all started. In the summer before my 23rd birthday, I returned to Kometa as someone else. People didn't understand how I could have changed so much, but I felt like this was a new beginning.
Two perfect years followed, during which I was invited to the national team for the first time and reached my first goal. I transferred abroad. In Brno, I refused a nice salary for extending the contract, and I went to Omsk. Not for a lot of money, compared to other players. I took the lowest possible salary there, but I took it as an opportunity to gain experience. I was never in need of more money. I was always modest and I didn't have a bad life even as a young boy in Brno. I mainly wanted to develop my hockey skills. Year later, when I could sign in Russia with a much better contract, I was already looking at the next step. At the next goal I set for myself.
At the NHL.
In the Pittsburgh hotel, where we stayed during the training camp for the World Cup, I noticed Joel Quenneville in the lobby. He was there as an assistant to the Canadian national team, but more importantly he was the coach of the Chicago Blackhawks; the coach of the club where I had signed a contract a few weeks ago.
It would have been stupid of me not to greet him when I saw him. So, I went to introduce myself to him. I tried my best with my poor English, but he looked at me very suspiciously, mainly because he had no idea who I was.
I had the same feeling from him, even when I was on the team. He wasn't very nice to me. I took it in the first season. I understood that I was new to the NHL. I appeared out of nowhere and I was never even drafted. It seemed to me that he was testing what I could endure and if I had the will to work hard even when things were not going well. Sometimes, I didn't play 10 games in a row, and I got over it.
But not in the second season. Before the second season, the coach told me that he planned to give me more space. That is what happened. Exactly seven games.
After the last one in St. Louis, he told me that I wouldn't play the next time. It wasn't that I did something wrong. Someone else was just getting a chance in the next game. From then on, it was up and down. I alternated between playing and sitting in the stands until I didn't play 13 games in a row. For a month from mid-November, I was just training with the team and sweating on a bike in the gym to stay fit.
It got to a point where I didn't enjoy hockey at all. I had no source of positive energy. I started to surrender. I felt as important to the team as the last water bottle on the bench. The guys were great. Johnny Toews encouraged me that I was a great defenseman and that I just had to be patient. He also said that the coach just probably didn't like me. It was an encouragement, but it didn't help when others were getting ready for the evening game and I was training extra when I lacked the adrenaline that makes us all play hockey.
"Your game was fine, but you're not playing today." I started to have nightmares about this sentence.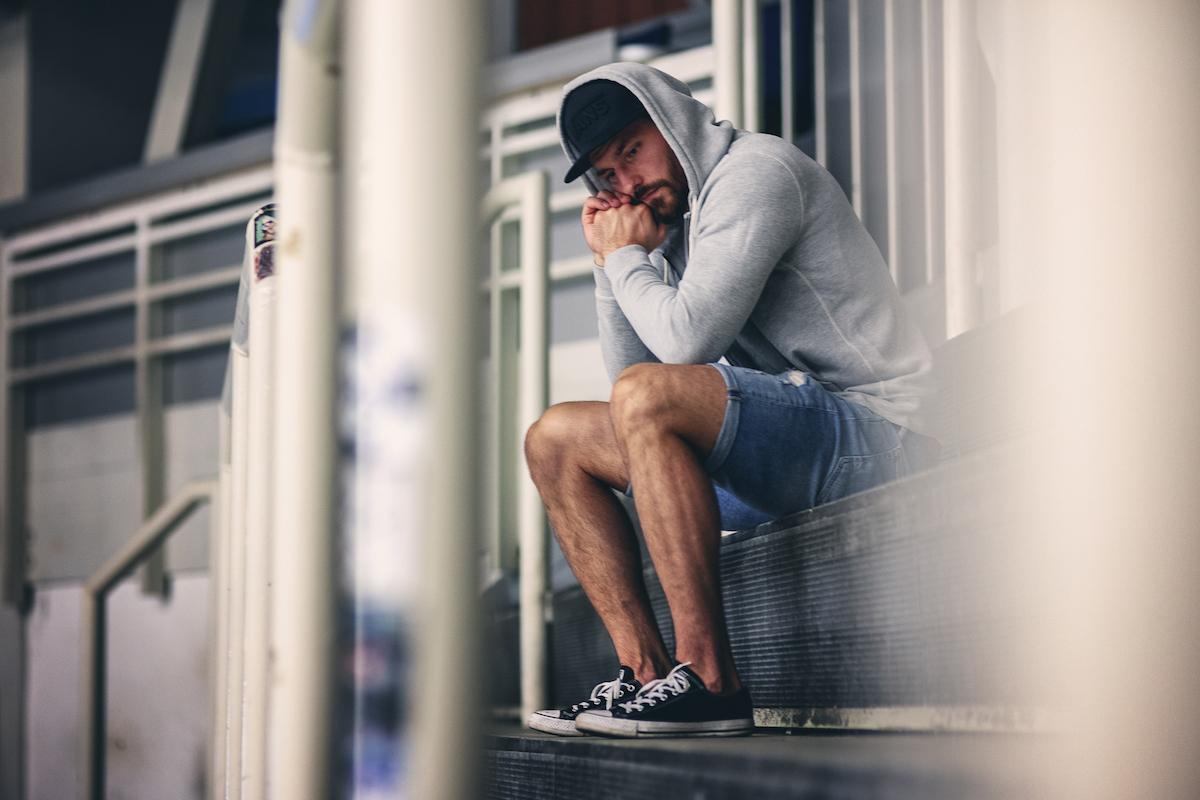 During this long break at the end of the fall season, I started asking myself what I was doing there. I stopped believing in my skills. I had gone from a situation where I received several NHL clubs' offers after the season in Russia, to a position of someone who didn't belong. I lost everything that made me who I was as a hockey player. I lived the NHL life, but I felt like I didn't belong there. I didn't deserve it in my eyes.
Had I just hit my limit? What was I trying to do here?
My girlfriend was there with me, and she was my support, but I still wondered if it made sense to stick around in America if I just skated between the boards here and there. Why was I so far from family and friends? For this?
Despite everything that was going through my head, and despite the feeling of complete uselessness, I never skipped anything in training. This was the approach my whole life. When we were supposed to do 10 repetitions, I did 11. Or 12. Just for the feeling.
But my game suffered. From the very beginning in Chicago, I stopped playing the hockey that got me into the NHL. I found myself at a stage where I wasn't allowed to do anything wrong, and therefore I was always on the edge. If I screwed up, someone else was there to replace me. My confidence was gone and I didn't let myself take any risks. Everyone who has ever done any sport knows this frustration.
Nevertheless, even when I felt the worst, I never instructed my agent to start negotiating with clubs in Europe to look for my next contract there. Before Christmas, we just asked for a trade within the NHL to see if anyone else was still interested in me.
And Washington was. The negotiation lasted three months before the clubs finally agreed shortly before the February deadline. Today, I know that if this change hadn't happened, I wouldn't be in the NHL anymore.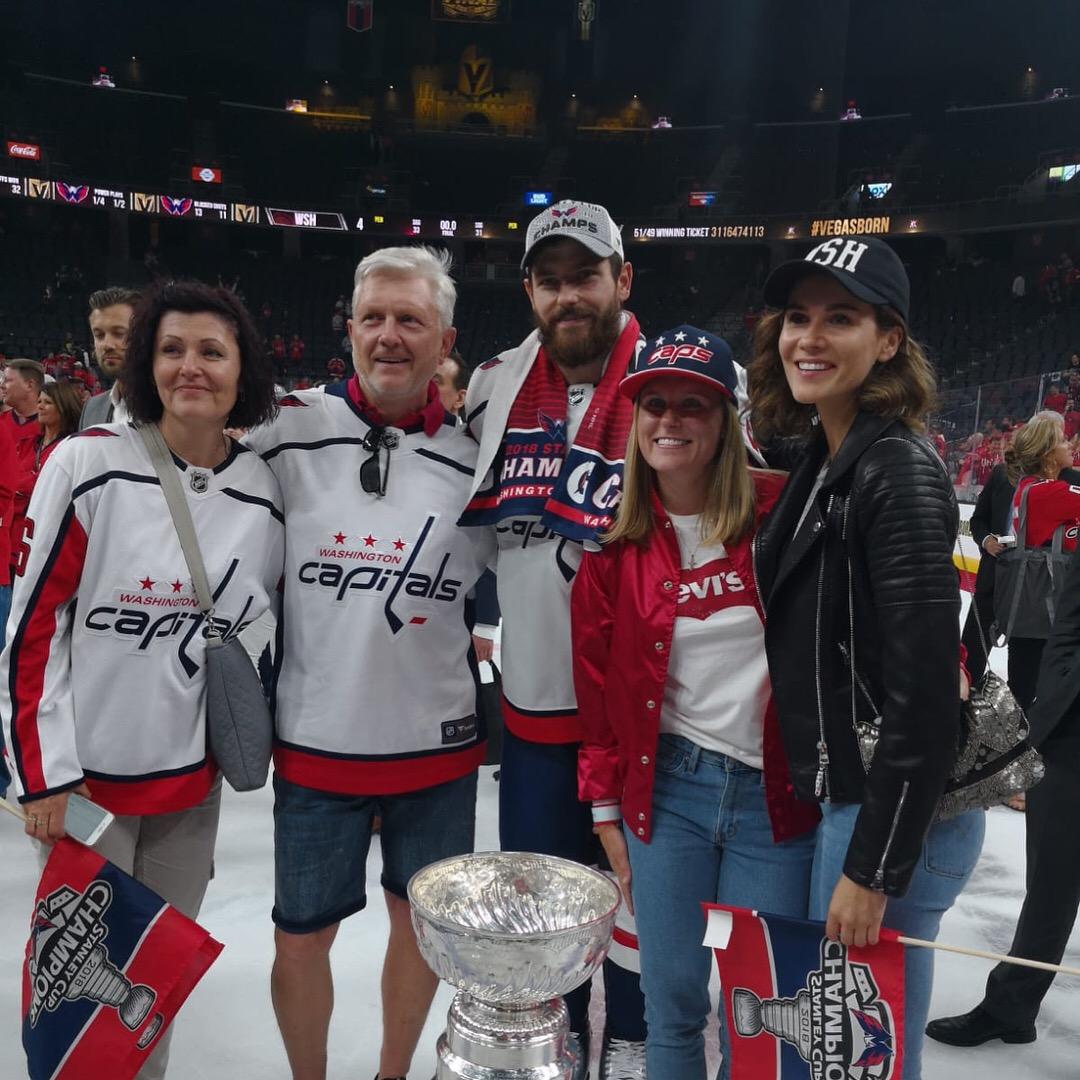 Publicly, my trade was communicated as a situation where Chicago didn't want me anymore, and Washington used the opportunity to expand the roster with an experienced defenseman before the playoffs. In fact, right after my arrival, they told me that they had been watching me for a long time and they wanted exactly a defenseman like me.
I was quite astonished. Me? After all that time, when I was either sitting in the stands or playing miserably? They thought I was a great skater and I had a good pass, which was what they needed. The head coach, Barry Trotz, informed me that he planned to have me in the lineup every game and I would never be among the healthy scratches. He was simply betting on me.
I remained astonished but at the same time such words were a great encouragement and reassurance. More importantly, nothing changed, even when I didn't quite shine in the first games. The very first game, we gave up two goals while I was on the ice and I didn't defend the opponent. The next day, I played the same amount of minutes again. The next time again, and always next to John Carlson, our key defenseman.
Three weeks after the trade, I was on the ice when Philadelphia scored three goals against us. One was my direct fault and the next morning, the defensemencoach Todd Reirden came to see me.
"What about yesterday?" he asked.
"Not good," I said.
"I already forgot it," he said. "You're playing tomorrow again. I don't care if you made mistakes. I like what you bring to the team. "
I had been waiting so long to hear this!
For the first time, someone in the NHL really believed in me. For the first time, a coach came to me to ask how I was feeling. For the first time during a game on the bench, someone leaned over to ask how I was doing and if I wanted to go on the ice again. I never experienced that in Chicago. I couldn't even imagine knocking on the coach's office door and talking about something.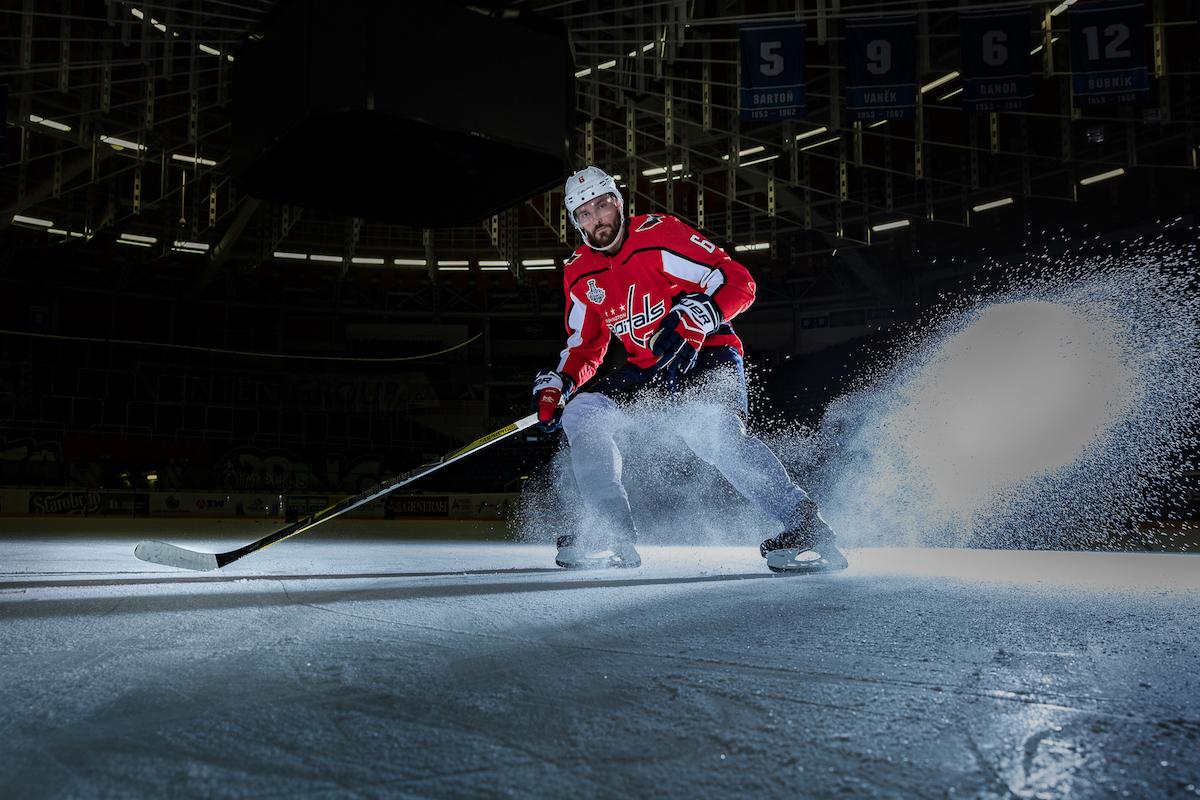 In Washington, I found an environment where everyone was equal, and everyone talked with each other. Especially for me personally, Todd was a gift. I could approach him at any time and discuss hockey things, but also other stuff not related to hockey at all. When we discussed games, he didn't even want to talk about the mistakes, he always turned the conversation to the elements he liked. Even in the playoffs, when I caused a goal, he didn't care. He helped me to gain back my confidence like this, allowing me to play the way I wanted. Suddenly I experienced the freedom I needed for my hockey style.
In Chicago, everything was strict. As a left defenseman, I was not allowed to go to the right corner, and when I got there, I had to think first of how to get back on my side as soon as possible. Before each game, I reminded myself what I could and couldn't do; what the coach cared about. That's why I was so worried. Here? Michal, play as you want. Play your game.
No coach likes it when you cause a goal with your mistake, but now I knew that I could start trying some creative things again. I knew what the team system was that I must stick to, but within the system I could do whatever I wanted. That suits me perfectly. I was myself again, and Todd gets the greatest credit for that. From the beginning, he made it clear to me that he wanted to work with me so that the name Kempný, which no one knew, became a personal brand in the league.
I extended the contract and I couldn't wait for what the next four years would bring.
In the second game of the Stanley Cup Final, I made a pass like I haven't done for a long time. I got the puck in the faceoff circle, faked a shot, and then found Lars Eller completely free in front of an empty goal. Pure hockey beauty.
And you know what? My first thought was what a risky nonsense pass I just made. For a second, I wasn't even happy about the beautiful pass that helped us even the score. It was all the hardships that I had been enduring all of my life for similar ideas that sometimes didn't work out.
So many times, I was punished for this.
So many times, I felt miserable that I screwed up a game for others.
So many times, I've seen my angry teammates because they didn't get a simple pass from me.
So many times, I lost the puck, people started whistling and roaring, the opponent scored a goal and the coaches yelled at me.
So many times, I went to sit on the bench as punishment.
However, the next time, I still wanted to be the one to come up with something creative on the ice; not a defenseman that just blocks and throws the puck away. Despite all these moments when I would have rather disappeared, somehow it was worth it.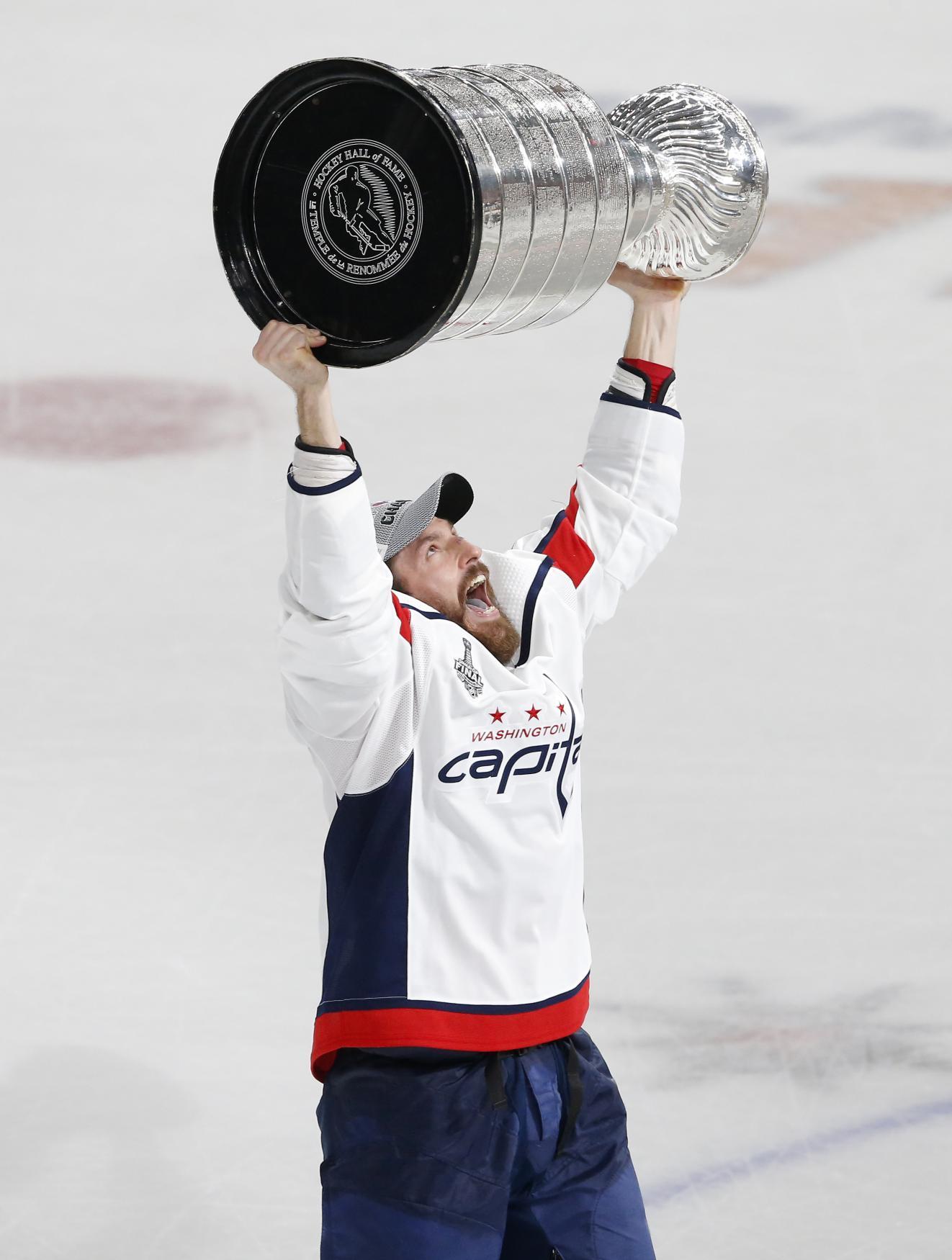 I'm glad that I never completely gave up this style. Every player has something good and bad in their game. They just must find a balance. Yes, I made a lot of mistakes on the ice, but I also made a lot of good plays. These unusual solutions made me the hockey player I am. What I come up with during a game sets me apart from the others, and it's up to the coaches of the individual teams to identify which player's personality suits their team. That's exactly why Washington picked me.

Maybe it was the right time. It seems to me that my hockey skills developed more slowly compared to other players. Some players come to the NHL at the age of 18 and can excel. I couldn't even imagine how I could attract a scout at the age of 18 to draft me to the NHL.

Today, when I watch how they work with young talents in America or Sweden, how thoughtfully they train confident and constructive players, I am amazed. They let them make mistakes. Maybe it is also already different in the Czech Republic, but I always sat on the bench for mistakes. I was a self-learner; I had to overcome everything to stay myself and at the same time please the coaches. Among the adults, I always listened to the older players, appreciated their advice and took from them what I considered appropriate. Thanks to that, I am constantly evolving every year. I am gaining experience and I know better how to react in specific situations.
I am aware that I don't have to always look for an amazing pass to the blue line and do four loops behind my own goal with a dude on my back; that there is no need to try to be exceptional all the time, but it is more important to show uniqueness at the right time. I know that getting a puck out of the defending zone or throwing the puck up the boards is often the best thing I can do. The game speed of the NHL will naturally force you to think that way. Everyone has been telling me that there is beauty in simplicity and now I finally understand.
But once again, if I had been thinking like that when I was 20, and if I had played like that in Brno or Omsk, I wouldn't have learned anything extra. I'd be just like everyone else.
Now I'm in a position where I give younger guys the same advice that experienced guys once gave me. Don't come up with crazy solutions. At the same time, however, I am cheering for them because I see myself in them. I was the same fool, but that's the reason why I'm where I am.
Neither Pat nor Mat are engraved on the Stanley Cup. It reads: Michal Kempný.
Jana Mensatorová, ČTK/AP/Ross D. Franklin, ČTK/AP/Nathan Denette, hc-kometa.cz/Michal Eger and the archive of Michal Kempný