I sat nervously in my seat on the plane, watching as one teammate after another walked down the aisle to the front seat, which belonged to the coaches.
"Next!"
One defenseman, two defensemen. There are already quite a few that could be good…
And then a guy from the club PR tapped me on my shoulder: "Michael, you have to go see the coach."
No, not this! I stood up stunned because I knew what that meant. They were sending me to the farm team. Why me again? I felt helpless. I couldn't do this anymore. If the coach wanted to talk to you at this point, the only reason was to let you know that you were leaving.
I wasn't wrong.
The previous four seasons in Carolina, I had played for the AHL team. Every day, I walked to the stadium with a goal to prove to them that I had what it takes to play in the NHL. Summer after summer, I returned from the Czech Republic better and more mature. I had already competed in the World Championships in Minsk. I felt that this training camp was successful for me and I showed what I could do. I was doing the right things on the ice.
And then we flew to a pre-season game in Columbus.
The Blue Jackets played with the best lineup, while we arrived with a group of newcomers, boys from the farm team, and fresh from the junior leagues. I looked at the lineup and I knew we had a damn hard job ahead of us. Before the game, coach Bill Peters stood in the locker room and said: "Show us that you want to be here. Today is your chance to win a place on this team."
I'll do my best, I thought.
We lost 6-3, but I was the best of the defensemen. I was the only one left with positive statistics. I scored a goal to take the lead, and I assisted on another goal. I played well, I had points, I thought it might work. Then there was a tap on the shoulder, and I walked slowly to the front of the plane.
It was like the minutes before an execution.
I could feel the looks of the other guys, who, like me, were just hoping that these interviews would end. I was the last convict. Those who were not called remained on the team. The fact that I went to see the coach meant that they had succeeded. They were looking at me, and even if they were trying to hide it, I knew how happy they were that they did not have to leave. I would have felt the same way.
In the training camp, you have to be selfish, you can't make friends. There could be fifteen people fighting for one place. In this situation, it is almost impossible to make friends. This time, I knew that I was better than three or four of those boys, but it's never just about hockey in the NHL. It's also about business. You may be far better than anyone else, but you don't know what the organization's plan is with each of us. You can only influence one thing: your performance.
In my case, even that was not enough.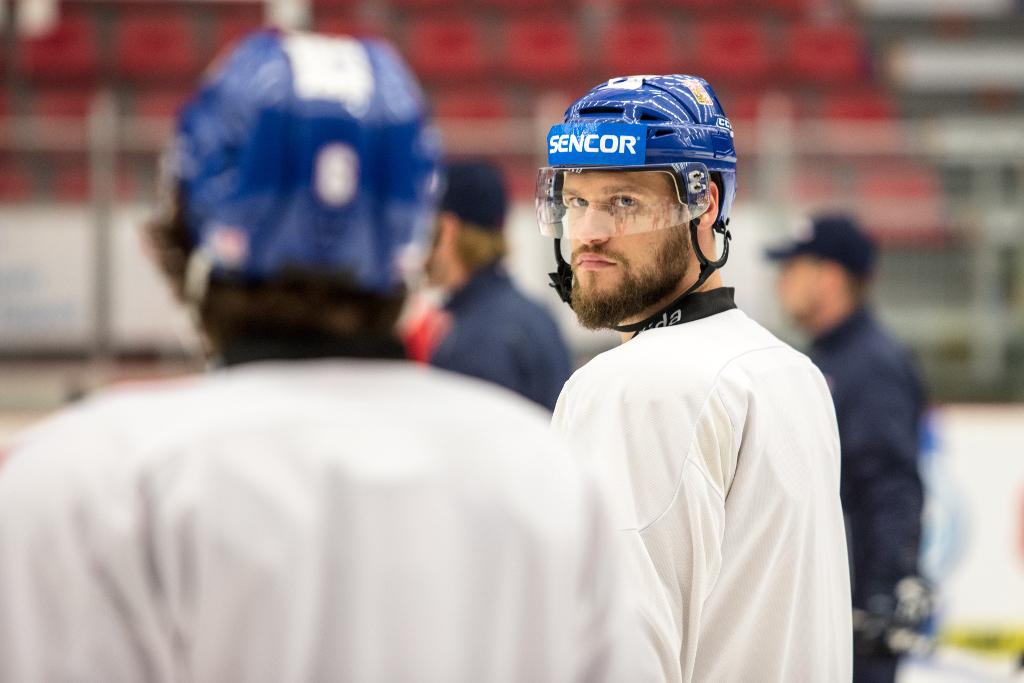 In the front sat Peters with his assistants and the general manager. They told me what I expected. They said I played badly in defense. I always kept quiet and accepted what they told me, but at that time I couldn't stay silent.
"I really don't know what else to do," I said. "I played great in this camp, and if you want to find a problem with my game, you will always find it. What does 'wrong on defense' mean? I don't like it here anymore, I don't want to go back to the farm. I am going back to Europe. "
I was straightforward. They probably didn't expect this from me, so they told me that I shouldn't leave; that they were still counting on me. They asked how old I was.
"Twenty-four," I said.
"Then hold on," they said. "You'll be in the NHL soon, and you can play for another 10 years. "
"That's nice," I said. "But you're sending me to the farm team again, for the fifth time. "
That was the end of our conversation. The rest of the flight was hell. I wanted to jump out with a parachute and never come back. The very next day, I called my agent and told him everything. That I'd had enough. I had sacrificed a lot for my goal to play in the NHL, and I saw that it was not going anywhere, so I wanted to go back to Europe. He agreed and promised to start calling clubs that might be interested. But he said it would take a while, so I had to keep working until then and wait to hear from.
They made me captain of the Charlotte farm team. It's not easy to play in the AHL, but it will prepare you tremendously if you commit to it. I'm glad I went through that experience.
You'd play Four games in five days including travel. It was grueling but instructive. Imagine playing thirty games in two months. We did during January and February. Every other day, you went to play a new matchup, against a new opponent in a new city, exhausted. That was hell. People may think that we are just playing hockey, enjoying and having a relaxed life, but they do not see what's happening behind the scenes. They don't see how you spent a whole day on a bus after a game where you got beat up, for example. You're tired, but the club is pushing you, and you're expecting the best of yourself. You're not going to slow down because you want to make it to the NHL. You never know who's watching you at that moment. Any game could be the game when you succeed and based on your play, they send you to the NHL. Or, on the contrary, you don't succeed and you get written off until the end of the season while they choose someone else.
It's stress; never ending stress. You must persevere; always maintain your appetite for hockey with a clear head, otherwise it would destroy you. I once swore to do anything to fulfill my dream. Anything.
I moved up slowly and gradually. At 17, I went to Canada, then three was the 2008 NHL Draft, then my first contract, and later, I tasted the NHL for a few games to show me it was worth it and it made sense to do whatever it took. There were a couple of times when I felt that I couldn't continue. The fourth year in Charlotte was especially tough. Thanks to a stint with the Hurricanes, I already had an idea of how things would look in the NHL, and I believed that my game was good enough and they could call me.
They didn't call.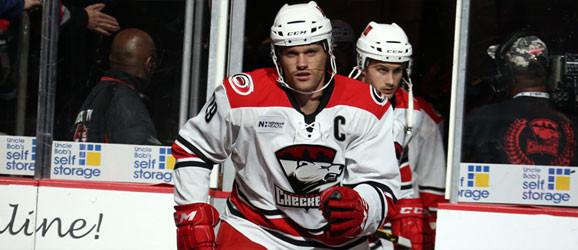 It was overwhelming, getting ready for the next game, with the other boys heading for the first team. I wanted to quit. But the momentary anger always goes away over time, and the next day you get up and work hard to get a little closer to the NHL again.
Ultimately, my defiance helped me to get there.
After my previous experiences, we managed to get a clause put in my contract that if I did not play 10 NHL games by Christmas, I could go back to Europe. In my fifth season with the AHL team, it became clear that I wouldn't make it. At the same time, I received offers from clubs that wanted me to transfer as soon as possible.
"I have a KHL offer here," my agent told me. "You would fly in two days
"Okay, I'll take it," I said. I didn't hesitate. My wife and I had talked about it in advance. We could handle Russia, we thought.
In three hours, the agent called again.
"Look, we'll probably wait," he said. "They just recalled you to the Hurricanes. "
I never found out if they really needed me in Carolina at that moment, or if they were just scared that they might lose me. When I put it all together, the second option sounds more probable. But I couldn't give up the NHL, I realized. I decided to stay.
I played exactly 10 games before the Christmas break came. What a coincidence.
As soon as I started playing well, they cut me off so I couldn't ask for more money.
We did not play well. We lost more than half of the games I played in. I had no points and was minus-four, but it was not so terrible compared to others. The assistant GM once asked my housing situation in Charlotte and if it would be a problem to move to Raleigh. That was a good sign. It meant that they were counting on me. On top of that, they sent one defenseman away, leaving a spot for me in the squad. "Great," I thought. "We made it!"
Two days passed. Four. Then a week. Nobody talked to me. Suddenly I was missing new hockey sticks, so I went to the equipment managers to ask what was happening. They said they had already ordered them for me. I would have them in three days.
In three days, no sticks arrived.
It was weird, so I called a man from CCM who was handling our equipment orders. He was surprised by my call, because he didn't have any order from Carolina in my name. So I went to see the equipment managers again. They reassured me that they had ordered my hockey sticks. I didn't have to be Sherlock Holmes to realize there was something wrong.
In the meantime, another thing happened. I got hit in the hand during a game, but I got up and finished the shift for over half a minute. My finger hurt. It hurt a lot. I took off my glove and noticed that it was completely dislocated from the joint. In a panic, I went to the bench, where they straightened the injured finger, but later the X-ray showed that it was broken.
"I'm going to play," I told the doctors.
They taped it to another finger and I really finished the game. I knew this was my chance. If I were injured, someone else would take my place on the team, and as soon as I was healthy, they would send me back to the farm team. The next two games, I didn't make it into the lineup anyway, but I kept telling everyone that my finger was fine. Although it wasn't.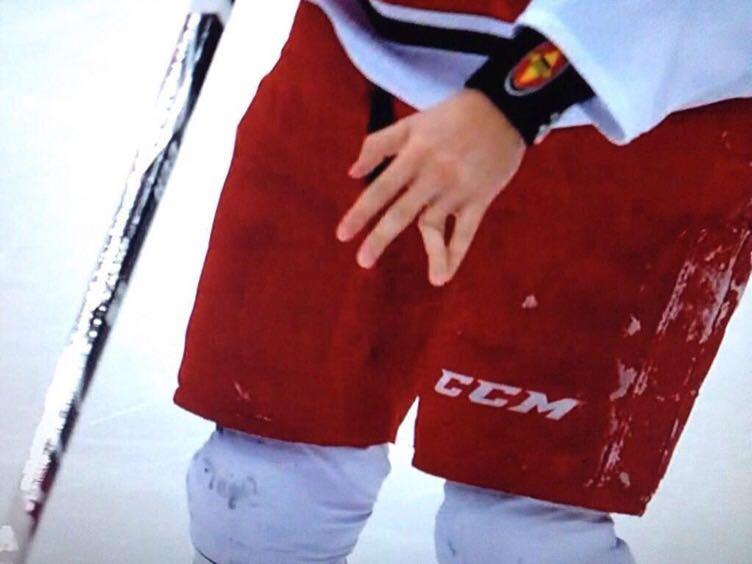 A terrible pain shot through the finger every time I touched the puck. When I was shooting, I literally had tears in my eyes.

Before training, after arriving back in Carolina, I was taping the finger again when the assistant general manager came to ask what was wrong. I admitted the broken finger, but I immediately added that I could play. I even said to myself how nice it was of him to be interested. But he replied to go see the coach.

I knew the reason right away . I was going back to the farm team.

If I would say that I couldn't play because of the finger, they would have to let me stay. But in this case, there was nothing to stop them. In addition, I had already met the game limit, therefore, I could not leave without the consent of the club anyway.
The coach informed me that I did not meet his expectations and that I had bad productivity statistics. They kept me as an offensive defenseman after I scored two points in training camp in two games. They were expecting me to score a point every game.
"Am I a player who scores a point every game?" I asked. "Have you ever seen me play? I try to be good on defense and whenever I can, I'm able to score some points on the power play. "
"Hmm, I don't think so," was the response. "We expected more. And if you're minus-four now, and I leave you here until the end of the season, you'll be minus forty. Would you like that? "
That was the end of our conversation.
After a while, I came back and ended up playing almost half of the season for the Hurricanes. The more I got on the ice, the better I felt. I got a lot of minutes on the ice, I played power play, and finally I produced some points. That's why it was strange to me that over time, for no apparent reason, I sometimes ended up among the substitutes or suddenly didn't play on the power play. I asked the other guys what they thought about it and if they had experienced anything like this. They knew what it was about. My contract was expiring.
As soon as I started to get confidence, they cut me off so that I couldn't ask for more money during a contract negotiation meeting.
A little behind the blue line, Marián Hossa fired a shot at the goalie's trapper side. There was nothing he could do. It was an incredible, bar-down goal. I'm very self-critical of my performances, but I really couldn't do anything about it, because I jumped in against Chicago's power play as a substitute, and I just tried to keep up with the opponents.
This goal made it 5-1 Chicago, and in the end we lost to the Blackhawks 5-2.
The next day, the coach called me.
"You have short sticks," he said.
"What?" I asked, surprised. "I've been playing with this length my whole life, I'm used to it. "
"No, they are short," he said. "If you had them longer, Hossa wouldn't have scored the goal yesterday. "
"I see," I said. "So what do you think I should do? "
"You will extend your sticks two and a half centimeters now and another two and a half in the summer. And if you don't have it by tomorrow, I'll send you to the farm."
So, I extended them.
There are players who recognize every half centimeter on their hockey stick, no exaggeration. And I had to play with a two-and-a-half-centimeter longer stick the second day. It's a completely different feeling, like the hockey stick is not yours. In training, I missed my first three passes with the new stick and the coach came to me to ask what the problem was. He told me that if I couldn't even pass a puck, I probably shouldn't be playing in the NHL.
I didn't say anything.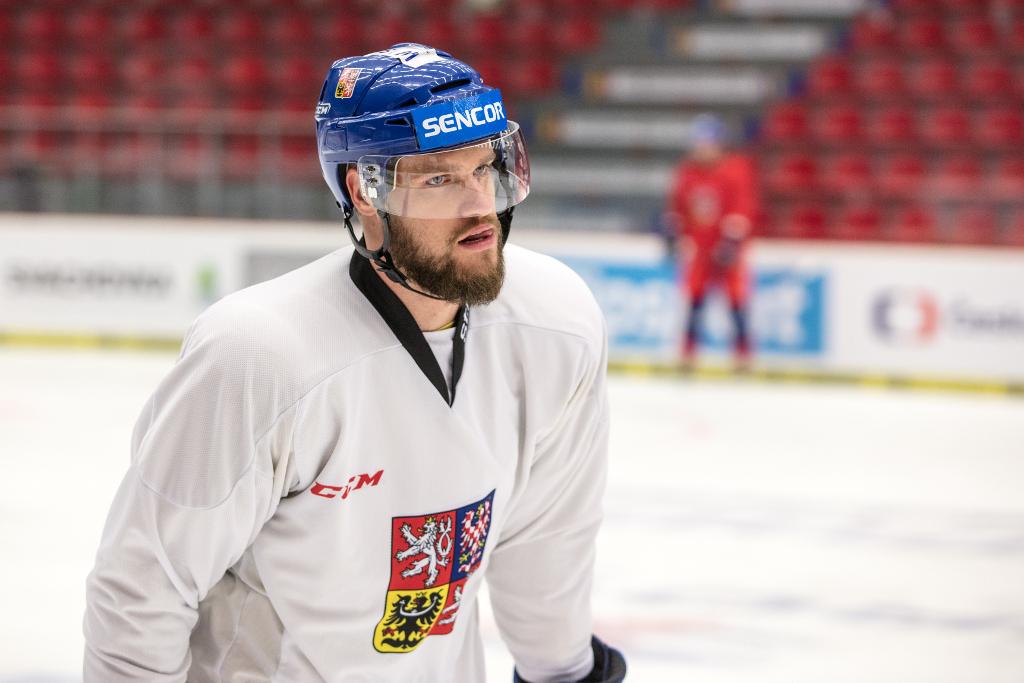 One week later, he told me that my sticks were still too short and that I must add another two and a half centimeters. Suddenly, I had in my hand a completely different stick with a different spring. I even held and handled the stick at a different angle on the ice. Somehow, I finished the season. It was more fencing than hockey. I wasn't confident with the puck, I didn't dare to try anything special, I preferred to play simply. That's not my style.
The first thing I did after my arrival in Prague for the World Championships was take a saw and shorten the hockey sticks to their original length. I wanted to be myself again.
In the summer, I signed a one-way contract, which meant they kept me in the first team. I wasn't the coach's favorite, but in America, it wasn't always just misery for me.
I will never forget my third year on the farm team. That's when I played really well. Our coach, Jeff Daniels, called me in January, and even though I was already scoring points regularly, I was afraid that they wanted to trade me. I'm like that. I tend to look at things more pessimistically.
"You played great," he said. "You got an invitation to the All-Star game."
I kept staring. Me? All-Star game? I felt good during the season, but this was unreal. During that weekend in Providence, I experienced the great joy of hockey. Soon upon my return, I was sitting down for breakfast in Chicago when a friend who was working in Charlotte's office wrote to me.
"Has the coach talked to you yet?" he asked
"No. Why should he?" I responded
"Nothing, good," he said. "See you later. "
At the stadium, I noticed that I had two missed calls from the coach. Oh my gosh, what was going on again? I hurried to his office, in the hallway I ran into our equipment managers, who started to chant my name and dance.
I still didn't get it. Not even when I was entering the coach's office.
"Do you know who we are playing today?" he asked me.
"Against Chicago," I said.
"No, who Carolina is playing against," he said.
"How could I know that?" I asked.
"Against Toronto," he said.
"Okay," I said, still not understanding.
"That means you're playing against Toronto," he said.
Suddenly, everything made sense. The world around me had stopped. An incredible enthusiasm exploded inside me.
"Don't sit here anymore, your plane is leaving in an hour and a half," he said. "Make sure you don't miss it. Good luck and enjoy it. This is the reward for the years of grinding you put in here. "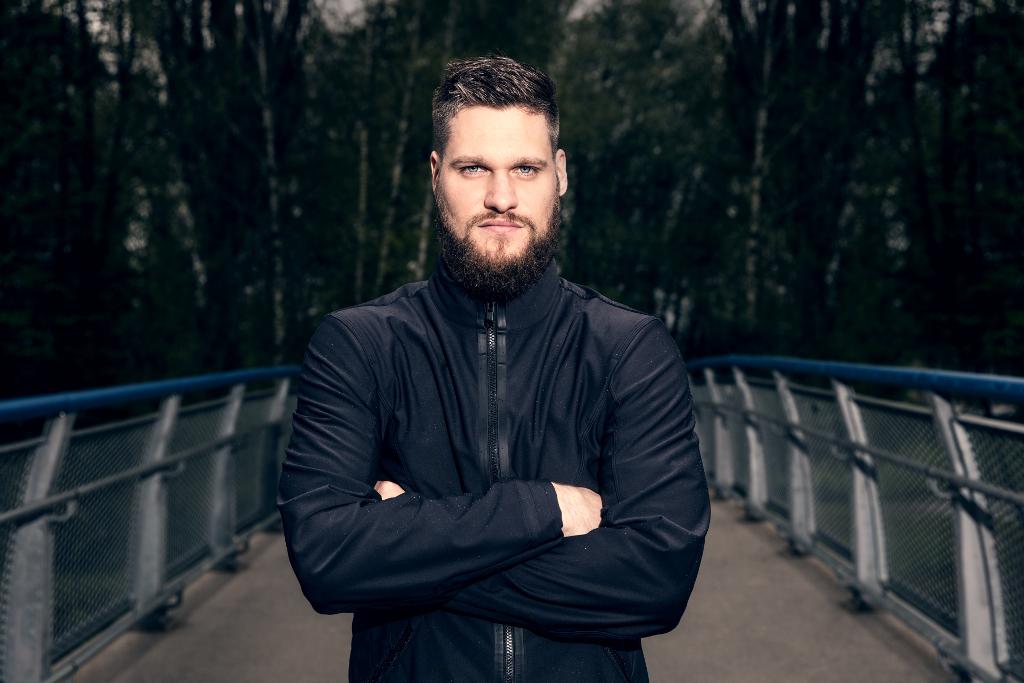 In the meantime, they had packed my hockey stuff. I threw my clothes in a suitcase at the hotel and hurried to the airport. On the plane from Chicago to Raleigh, it's about two and a half hours, and I was wondering what it would be like. My NHL premiere! I was really looking forward to it. After landing, I had almost a hundred messages on my phone with congratulations and I finally realized that it was not a dream, it was really happening. A car was waiting for me at the airport, and we drove straight to the game.
During the anthem, I stood in Carolina's jersey, looked around, saw the crowded stadium, and felt that it couldn't be real. The first few games were like a vivid dream.
My dream of the NHL had been realized.
After a game for the farm team, I caught a stomach bug. An outrageous bug. I laid in the bathroom all night, knowing that a Carolina defenseman had just been injured. At eight o'clock in the morning, I asked my wife to do whatever she could to get me to the training center. She ran into the store, bought whatever they had and started treating me.
I made it, completely exhausted, but I didn't reveal that. I pretended that everything was fine, so that no one could say I was not able to play. On the way from training, the Hurricanes coach indeed called to tell me that I would play the next day against Calgary; that I would play on the power play unit and I would have a great chance to show what is in me.
Great! I came home, forgot about the whole virus incident, packed up the whole family and drove for two and a half hours. The whole trip, I was imagining that I would finally show them my game. This was the opportunity I had been waiting for. I'll finally make it and they will let me stay there.
The next day after the morning warm-up, the coach wanted to talk to me. I figured he'd tell me something about tactics.
"The farm team is playing today, is it not?" he asked
"Yes, we have a game," I said.
"So pack up and go back to be there on time," he said.
"What do you mean?' I am playing here," I said.
"Change of plans, take a shower, and stop by right after," he said.
A while later, everything changed again. They decided that they would not let me play yet, but they let me stay with them to watch the evening game, and then I would return to the farm team.
I wanted to kick something. In these moments, you realized that you are just someone else's puppet; that if someone had a different opinion, there was nothing you could do about it.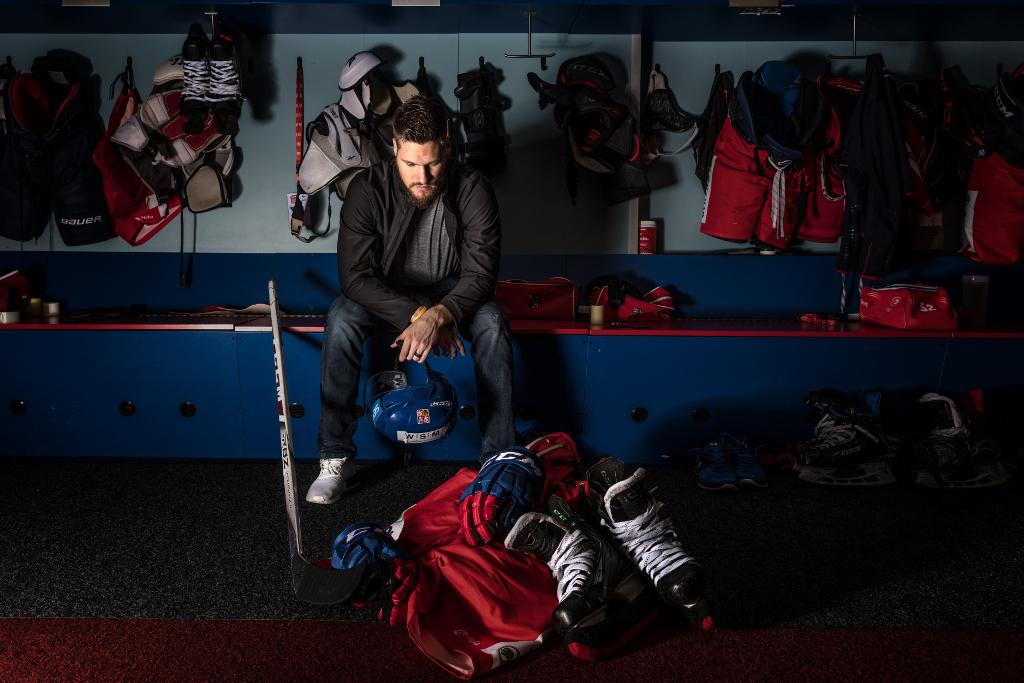 The second time this happened was when Charlotte played in Texas. We traveled, had two days off, and the Hurricanes called me to join them again. Again, they told me that I would play. I flew for more than five hours and arrived around midnight, completely exhausted, but still excited to be there.
The next day, during warm-up, they revealed the truth. In the evening, I sat in the stands and then they told me that I had a plane ticket for six in the morning to catch the farm game in Texas that day. I had simply taken a tourist trip across half of the United States to watch an NHL game. That time, at least the manager came to me, saying that he was sorry that I had to travel so much, but there was nothing he could do.
They did the same to me a third time, but I always kept my mouth shut. I felt stupid, and I was totally upset on the inside, but I didn't show anything on the outside.
It wasn't until my last season when it became unbearable. I didn't make it into the lineup for about 25 games in a row, even though I was not injured. I just didn't play, and I was more and more ready to move on because I didn't even know what the problem was. In short, I did not play once and did not appear in the lineup for almost two months. The only thing I was hanging onto was the approaching birth of my daughter. The family was my engine, and we didn't want to move anywhere during this period.
I was sent to play four games for the farm team to get in shape. I had no problem with that. I went there and in the first two games I scored three goals. I played in such a way that no one could notice the long break I had just experienced. I felt great on the ice.
Glen Wesley, a former great defenseman and Stanley Cup winner, oversaw defensemen development at the club. After one of those games, he came to me saying that he couldn't influence the things that were going on in Carolina, but that he would describe to them everything I had shown in Charlotte, and that he was proud of me for dealing with the whole situation. I came to Charlotte without being angry. I didn't let the boys or the coaches know that the current situation made me upset, and I showed that I was a true professional. And that I should be proud of myself, how I coped with it all.
I was quite pleased with the words, especially from such a player who had accomplished so much. One such compliment can do wonders. It shows you that all your hard work is at least visible and appreciated.
During those two months, I didn't want to trash talk or explode with anger and give anyone an excuse to cut me off. I tried to keep my mouth shut and walk every day to the stadium with a positive mindset. Of course, over time, I asked what the problem was. They never told me anything. Everything was always fine, and I had to keep doing what I was doing until my moment would come.
It wasn't coming, but I still believed that this was my best chance to make it to the NHL, and I had to show that I was a team player and the management would appreciate it over time. I didn't regret keeping my mouth shut. On the other hand, maybe I revealed that I can tolerate everything. I wanted to play so much, but I just kept the anger inside. I lacked the ordinary joy of hockey; it was all a big frustration. I saw teammates making obvious mistakes on the ice and not being punished for them, while whatever I did wrong was always pointed out.
At the same time, I also learned to look at this whole period from the positive side. I learned a lot of new things. For example, I realized that not everything was my fault, which was always my natural reaction. I always started with myself, analyzing what I could have done better, and when I was on the ice for a goal against, I always thought of my mistake first. I wondered what I could have done better.
Sometimes, you just cannot do anything about it. And it's not an acceptable impression that you're always the worst. So I started working with a mental trainer to gain self-confidence and learn more about myself.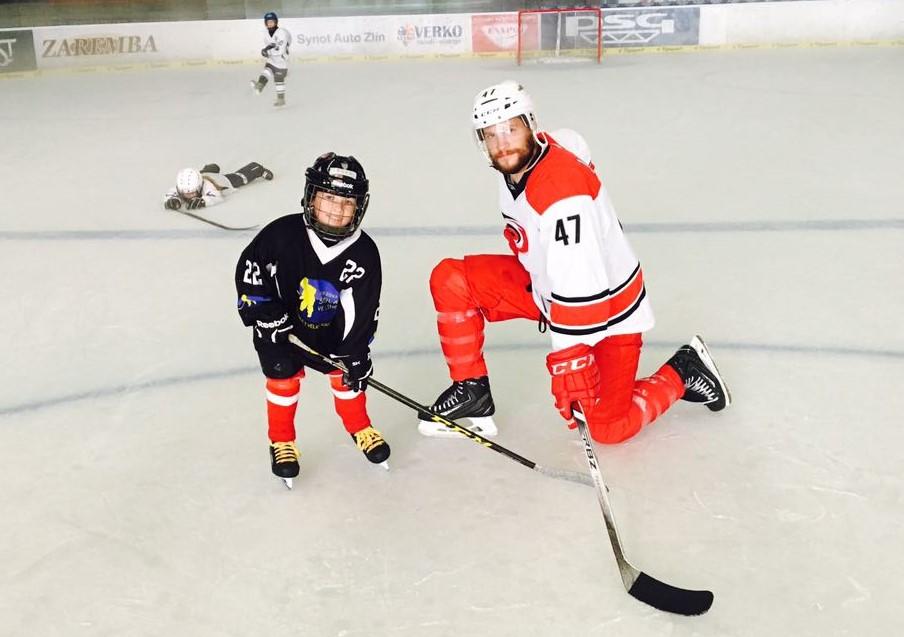 I really appreciate that I can make a living playing hockey and especially on such a level. But sometimes it's hard. Almost my entire last season in Carolina, I was dealing with things that had nothing to do with playing hockey. My head was like a balloon. If it weren't for my family and my two children, I don't know I could have handled it.
The national team was a sanctuary for me. The World Championships and the World Cup reassured me that I wasn't such a bad player. I appreciated even more that the national team coaches trusted me. I also admired all the boys who waited for their chance in the NHL on the farm team. With everything I experienced, I was just one of many. My respect goes out to everyone who made it. It must have been damn hard, but I have an idea what they had to go through. All the changes and travelling I've experienced; it was never just about me. I always had to figure out how to make it feasible for my wife and children.
We never got to stay in one place for very long; we were always on the move. In Charlotte, we moved out all the time. We spent eight months there, but it didn't make sense to keep the apartment over the summer. Moreover, I always believed that I wouldn't come back there in the fall. Year after year, we arranged housing there and moved out again after the season. Twelve hockey bags of stuff. The furniture was either left behind, given to friends or sold.
It was the same thing my last year in the NHL. When I commuted the most between Charlotte and Raleigh, my son was already in school, and we couldn't make him skip classes. Therefore, they visited me only on weekends. It was the most challenging time. During my days off, I drove two and a half hours between Raleigh and Charlotte to be with them for a while.
Yes, you are counting correctly. I started a family at age 18. I became a father early. Honestly, it was unexpected, and it raised a lot of questions. A couple of friends told me that I would not fully enjoy life and it would ruin my career, that I could not even imagine what it would be like, but there were also those who supported us a lot. They said it would help me. That it would make me focus more on hockey to secure my family.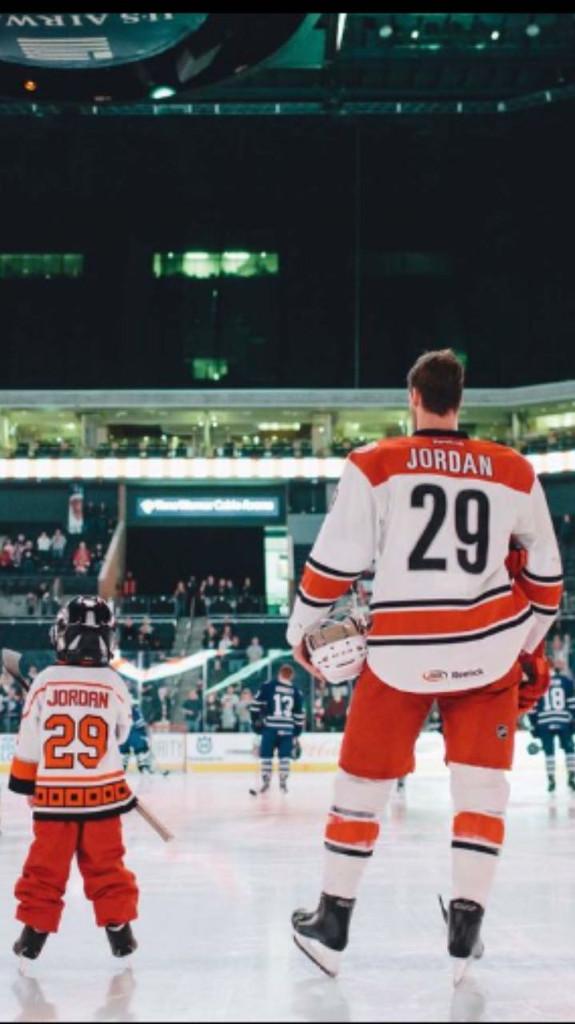 That was exactly my case. Thanks to my family, I am where I am. My wife, who is a little older, and I have lived together since I was 16, when I played in a junior league in Canada. She always visited me for a few weeks. Then one day, when I was going home from school in the Czech Republic, she called me saying that she was expecting a baby. We had suspicions, but it was a shock anyway. I was scared, I don't deny it. After all, I was still a kid. Even my dad told Lucy that she would have two kids at home. We received tremendous support from both of our families. Their approach was that everything is possible. I, too, soon began to focus on my son's well being.

However, at the same time, I wasn't earning any money. I had spent the season in Canada and at home I was still a student. What could have gone wrong, brought me and Lucka closer together. Since then, we have done everything together and we knew that we could deal with any issues, whatever they might be.

It was important that I never did stupid things. I've never been the disco type. I don't spoil the fun on the team, but I don't need to go out every week. Yeah, my peers probably have more free time, they can take a nap after training, and they don't have to get up in the morning to take the kids to school. But I like spending time with my family. Although I sometimes arrive home from the game at four in the morning, I still go to see my son's training, even though I only slept for a while and I'm tired. I also help with the little one, but of course my wife does most of the work, she takes care of her and knows all her needs. My son is already a young man.
He was already watching NHL games back then and he kept watching highlights. In the morning before school he used to give me reports if Jágr scored a goal and which of the Czech boys had an assist. We didn't force him into hockey, he found his way alone and he enjoys it, certainly thanks to the fact that he grew up in a hockey environment.
Our relationship is more friendly. I can step up as a father, but I often really think I'm more of a friend to him. We are very close, perhaps more than is common. On his 17 birthday, I'll be 35. It would be great to play once together. I admit, this was an idea that flew through my head while Lucka was pregnant. That if everything would work out, we had a better chance to meet on the ice. Watching him now, I think it would be a great experience.
I was terribly annoyed by the goal we gave up. I always get angry when I'm on the ice and the opponent scores, but this one made me very sorry. In the quarterfinals of the home world championship, Honza Kovář and I made a mistake on defense and thanks to that, the Finns tied the game at 3-3. What if we lose because of this? The thought flashed through my mind.
But no worries. We had Jarda. From the blue line, I saw him skate around the net and shoot. As the puck fell behind the goalkeeper's back. Everything suddenly turned around. It was here! There was a short time left, we will play for the medal!
There was this rumble in the stands, a huge roar, euphoria. I had been working hard since I was a child. It is indescribable what you experience at such a moment. You only see darkness, there is a vacuum around you. You don't know what's going on, only after the game do you start to think about what really happened.
I couldn't fall asleep for a long time that day, I still had it in front of my eyes. This was the national team. This was the best! We were in the semifinals! Jaromír Jágr scored the decisive goal! I was right there! As a kid, I used to have a poster of a hairy boy in a Pittsburgh jersey, and I read books about him. There was no other hero for our generation. Suddenly I saw myself in the photo hugging the same person. Jarda in euphoria after the goal skated all the way to the blue line, so I hugged him around the waist. It took a moment for the others to join us. At that moment, the memorable photo was taken.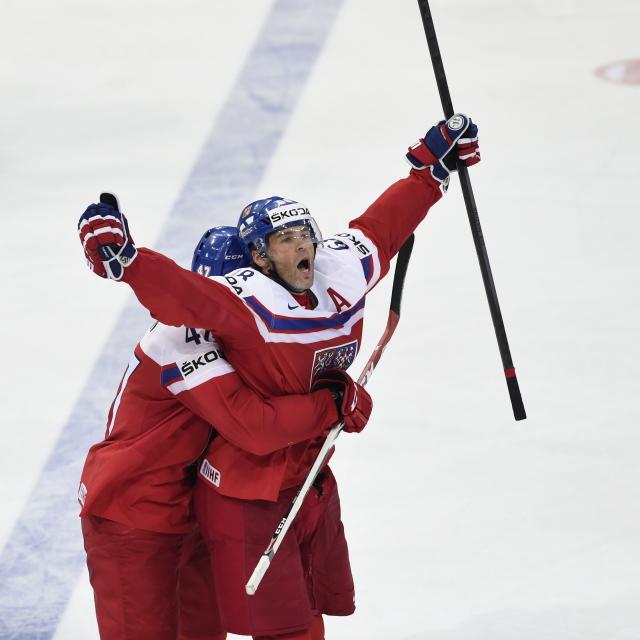 The boys immediately renamed it the Titanic. Jirka Novotný and Kuba Klepiš parodied this celebration the very next day at training and I admit, Saša Salák and I also took pictures in the room in that pose for fun and sent it to our friends.
When I see the original picture or I come across Jágr's goal in highlights, I immediately remember what the whole situation looked like in my eyes. It was amazing. If the goal had bounced off skates and or was scored by anyone else, we still would have been happy. But it was fabulous that Jarda scored like that. I guess that's how it was supposed to be.
I will probably be sorry forever that in the end we didn't win a medal for those great people at home. That is why I have not been a part of real success in the national team so far. But I am very happy to have been able to represent my country in such a popular sport as hockey.
A lot of patience and hard work led me to the national team. I never got anything for free, I had to win my place. Even what I went through in Carolina made me the player and the person I am now.
Jana Mensatorová, ČTK/Roman Vondrouš, the archive of Michal Jordán and gocheckers.com