John Lucas stopped practice and began to shout at me.
"Get the fuck out of here," he said. "Go back to college or wherever you came from. I want a shooter who can shoot."
John was one of the best NBA players of the 1980s and later became coach of the Cleveland Cavaliers in 2002. I attended a summer camp there. I did well. I had good practices, but once I made a mistake and didn't shoot when I was supposed to. It was not the right choice, and it was something that he instantly made me aware of, with emphasis.
I didn't move, my pride didn't allow me to leave. Not because of one missed shot. Since then, I have always remembered one crucial thing. I can't lose focus and let a chance slip by. As a coach, I use this principle a lot, and if one of my players misses a chance, I yell at him, too. He can shoot an air ball, I don't care. He will need to train more, but it's more important that he rid his mind of any doubt. When he gets the ball, he has to be willing to shoot.
I only played six months under the guidance of Světislav Pěšic, but it felt more like two years. Pěšic was one of the most distinctive coaching characters of our era. He had a tough way of dealing with people, but he was never rude to me because of my character. Otherwise, this type of behavior was normal for him.
Then there was coach Aita García from Badalona (Spain). He was the complete opposite. He was a professor who made a big impression on me, both in basketball and in life. We had frequent conversations, discussing everything imaginable. He knows a lot about the world and he was able to connect many seemingly unrelated topics and explain them to me. He would take inspiration from various directions and put them together. As a player, a man, and now a coach who must be able to look at things from different angles, he has helped me tremendously.
That's what I've always prided myself on: My ability to collect as much information as possible. I've got a talent for listening. All I need is an ordinary conversation and I can learn something new from the person with whom I'm speaking.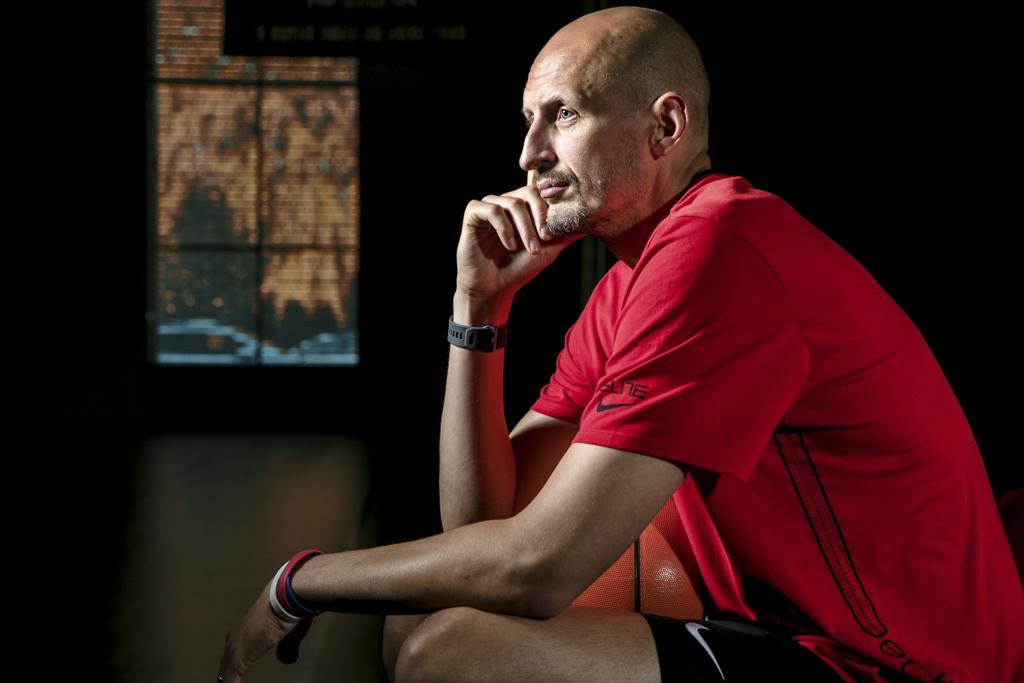 I may not always agree with everything they say, but if I form an opinion on a certain subject, I need to work out my reason for feeling this way. I need to know why I believe it to be true. Then I compare and search for other ideas that might also make sense. At the end of the day, most of us stay within our comfort zones. I think we're capable of evolving to some degree as people, but we can never completely change who we are. You can't change your character or your personality, but it's important to know what you should be working on and how to do it. You need that desire in order to be able to make a change.
Then it's all about work. Hard work.
I recently spoke at a business conference on self-discipline and restraint. I spoke about how these principles have helped me to be successful in sports and how they are reflected in my everyday life.
I've always been told how professional I am, but that's not the most important thing for me. I believe being a professional means doing the things you don't necessarily want to do. Being disciplined plays an important role in being professional. I believe in living a life where I voluntarily do the things I need to do without anyone forcing my hand or punishing me if I don't. Everything has to come from within.
As a basketball player, I had my goals and dreams and I did everything to achieve them since I was a teenager. This is why I don't understand the basketball players today who have immense opportunities waiting before them, yet they lack this approach. No matter how hard I try, I can't understand them; their mindset is completely different from mine. I don't want to compare everyone to myself. I don't think everyone has to be like me, but there is only one truth: You have to give up everything you have if you want to make it to the top. Talent is far from enough.
I was super talented, but it only took me to a certain level. The rest I had to make up for with hard work, pain and dedication to the sport.
There were times when even that wasn't enough.
It was the summer of 1992 at the Barcelona Olympics with the American Dream Team: That was when I first fell in love with basketball. I had never seen anything like that before. It was as if the players were from Mars or something. I couldn't wrap my mind around so much talent.
All it took was one game and I had to go over to the school gym to try to figure out how what I had just seen was even possible. I studied and gradually learned the shooting styles of all 12 players on that unbelievably talented team.
I learned Christian Laettner's.
And John Stockton's, too.
I became obsessed with basketball, and I used my ability to pick up and remember data to assimilate as much information as possible. After all, I wasn't interested in only one style of playing. I tried to imitate the shooting techniques of all the Americans. Then I was able to find out what I liked most and what would be useful for me. Nobody was looking over my shoulder, nobody pushed me. I wanted to do it, so I did.
I learned the basics for life from my family. Simple rules and knowing that when I do something, I should do it properly. Hard work and diligence were taught by my parents, both of whom were teachers. I looked up to my older brother and sister. It started with everyday activities, like cleaning my room. When I didn't do it properly, my dad would show me exactly where the dirt was and told me that if I wasn't going to do it correctly, I'd better not do it at all.
My mom always said that work comes first, then fun. I didn't like this phrase, but at the same time I saw that she herself lived by this rule. My father did, too. He could only spend about 15 minutes with us kids before he started saying things like "that needs to be done" and "this isn't going to take care of itself." He very rarely watched TV, only taking a break when things were actually done.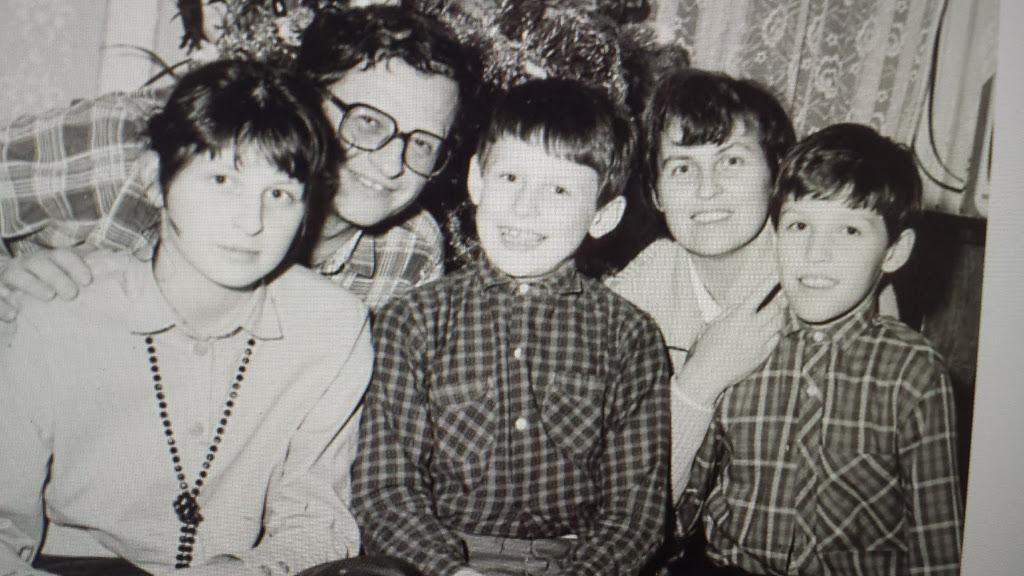 I started to grow pretty tall around the time of the Barcelona Olympics. I had long arms after my mother and I was generally fit, with good physical parameters (a high jump and powerful strength) after my father. I in turn added my hardworking personality and enthusiasm for basketball. That's all it took for me to get to the Czech youth national team.
I come from a small town called Česká Lípa and I wanted everyone in the basketball world to know that. We defeated USK and Ústi nad Labem, the top teams in the country, and although we had a few other talented players, I was the one calling all the shots. At the age of 15, Děčín gave me a contract, and from the age of 16, I played on their A team.
I usually would take a quick nap after school, then I would run out of the house where Peter Janouch, one of my teammates who had the biggest influence on my career, would pick me up.
Peter was already a veteran. He was 30, and since we were from the same town, he would pick me up on the way to practice. I learned a lot of things about life in his old, dark Renault 19. To this day, I still remember so much of what Peter taught me that I could probably surprise him by recounting some of the things he doesn't even remember saying. He also taught me things about the game. I learned how to stretch properly before and after training, along with various other tricks. He was a great player, but also an intelligent guy. He was the best mentor I could have had.
I spent two years alongside him and his teammates, the youngest of which was 25. I had to grow up fast; faster than my peers. I also improved in basketball. My coach wanted certain things from me, forcing me to work on myself, but on the other hand, he allowed me a lot of freedom, because he knew I was capable of something great. Often, he wouldn't make a scene if I made a mistake. At the same time, I didn't get lost in that environment of much more experienced teammates, neither in the game nor outside of it. I think the guys quickly began to respect me. I could face the obstacles and had no reason to doubt myself. I believed in myself and the effort I had put into the game. I played well, but at the same time, I was never reckless.
Thanks to my mentality, I was able to set out on a unique journey toward the end of the 90s. I chose an American university, because I was impressed by their aggressiveness and pace of play. I felt this could push me even further, as my goal was to one day play in the NBA.
Out of all the offers I had, I chose to go to Valparaiso, a college just outside Chicago. Unlike the other offers, Valpo had a free scholarship for the following year, and, above all, it offered something that couldn't be refused: the opportunity to take my brother with me.
He was given the role of team manager, and apart from helping me tremendously in the beginning, he also succeeded in seizing his own opportunity. After two years, he returned home for a while, but eventually settled in America for good. He has lived there since 2003, he has a family with three children and his own accounting firm. He understood that it would be difficult to find the same opportunities in Prague that he had overseas.
The fact that he was with me for the first two years meant a lot. He helped me navigate an unknown environment that only two Czech people had ever visited before. It was an environment that gave me ideal conditions to work on myself and use my strengths and inner mindset.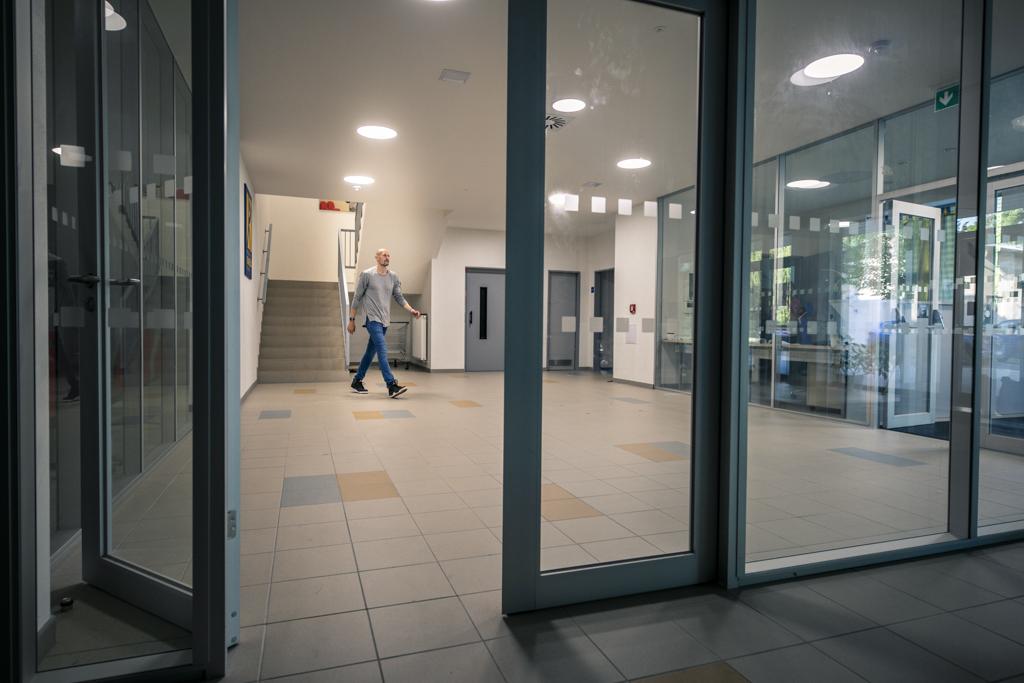 I worked incredibly hard during the first three months before the season began. At school and in basketball. Our gym coach was the former US bodybuilding champion. After a quick warm-up, we had a tough 45-minute workout session after which we literally had to be carried into the minivan. There were moments when we would continue doing some exercises until someone fainted. One time I had to tell him I just couldn't go on. I wanted to, but my body just wouldn't listen to me anymore.
In the afternoons, we focused only on playing basketball, so I would go after dinner to study English with an older student. This practice was mandatory for all foreigners. We had been prescribed five hours of English lessons per week. Theoretically, I could have taken two hours on Monday and Tuesday, one on Wednesday, and then I would have been done. Instead, I sat there every night until the place closed at midnight. I would go through the teaching material with my tutor and then we'd just sit and talk. This greatly improved my proficiency in English.
That's how disciplined I am. I wanted to be prepared, no matter the cost. I knew that when the season began, there would be no time for English lessons.
I never went to sleep as tired in my life as I did when I started in Valpo. Occasionally, I would fall asleep at the sink with my toothbrush in my mouth. Once, I tried to take my shoes off. I sat down on the bed and woke up at two in the morning, stretched out on the bed with only one shoe on.
Then the games began.
Our first game was against a team ranked No. 20 in the college ranking system of more than three hundred schools.
We defeated them, and I scored a total of 27 points. In our league, that was kind of like scoring 35. Many people are unaware of this but scoring that high in a single game is quite rare. I wasn't able to score higher than that until two years later, which just goes to show how exceptional my performance was that night. It also made me a point of interest. If people were talking about me before, their conversations had just intensified.
In the second game, I scored six points within the first minute. I scored once from the three-point line and they fouled me at the next one. I scored all three free throws. I created what the Americans call "hype". Suddenly everyone knew there was a boy from Europe who could play.
The whole first year was excellent and I could have gone straight into the NBA draft, which really surprised me. Yet, I didn't feel quite physically ready. I had a fantastic summer at the European Championship playing for my national team, where I became one of the best shooters of the tournament. The draft came after. If I had applied, I would have been picked up by a good team. No doubt about it. Yet, when I was about to make the decision, I just felt I wasn't quite ready for the NBA, and I had no doubt I could get even fitter for the next year and then go right in from a place of higher standing.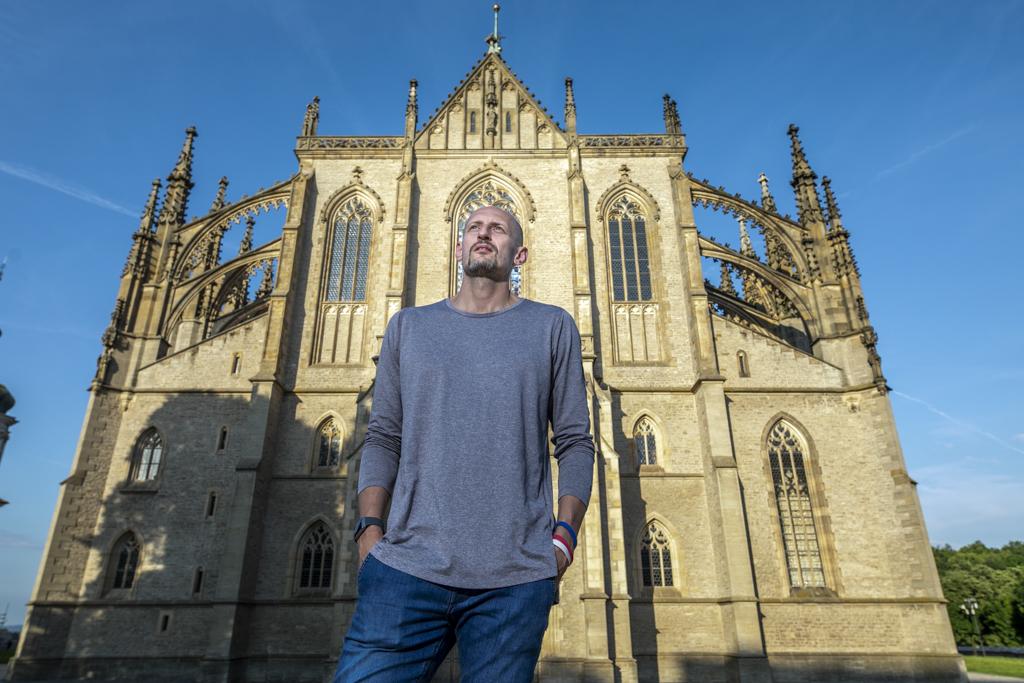 The worst season of my career followed.
I found myself physically at the bottom. The problem was I had played in over 30 games over the summer with the national team and only had two weeks to recover. I would have needed at least a month. Not resting enough was a big mistake. After a solid start of the year, I was suddenly completely exhausted. I was no longer scoring points. The more I wanted to do well, the worse it got.
For the first time in my life, I was at the bottom.
To my great surprise, it was getting injured that ended up helping me the most. The tendinitis in my knee and an ankle sprain allowed me to at least rest a little and save the season. But that wasn't enough for the draft. My third year was better but given the recruits we had for the following year, I continued into the fourth season. As a team, we made it to the NCAA Tournament, and I was named among the best players in the competition.
Everything worked out well.
Basketball gave me everything. Absolutely everything.
I fell in love with the game when I was 12 years old. It brought me happiness, health, money, and a sense of fulfillment. Now I have many friends all around the world who I wouldn't otherwise have had a chance to meet.
I only ever cried once because of basketball.
Only once.
My brother also used to play. He got to a decent level before his back problems stopped him from going any further. Thanks to him, I was able to become an exceptional player while I was still young. When something went wrong, he was there to help me fix the issue. Most of the time, we would play against each other, one-on-one.
He always used to beat me when we were little. Always. Sometimes by a lot, sometimes by less, but every time he found a way to get me.
I must have been about 14 when we had another series of games on the elementary school basketball court. This time my brother probably underestimated me. He wasn't completely focused from the start as he should have been and out of nowhere, I was close to winning. I had it in the bag. I was going to win my first game against him.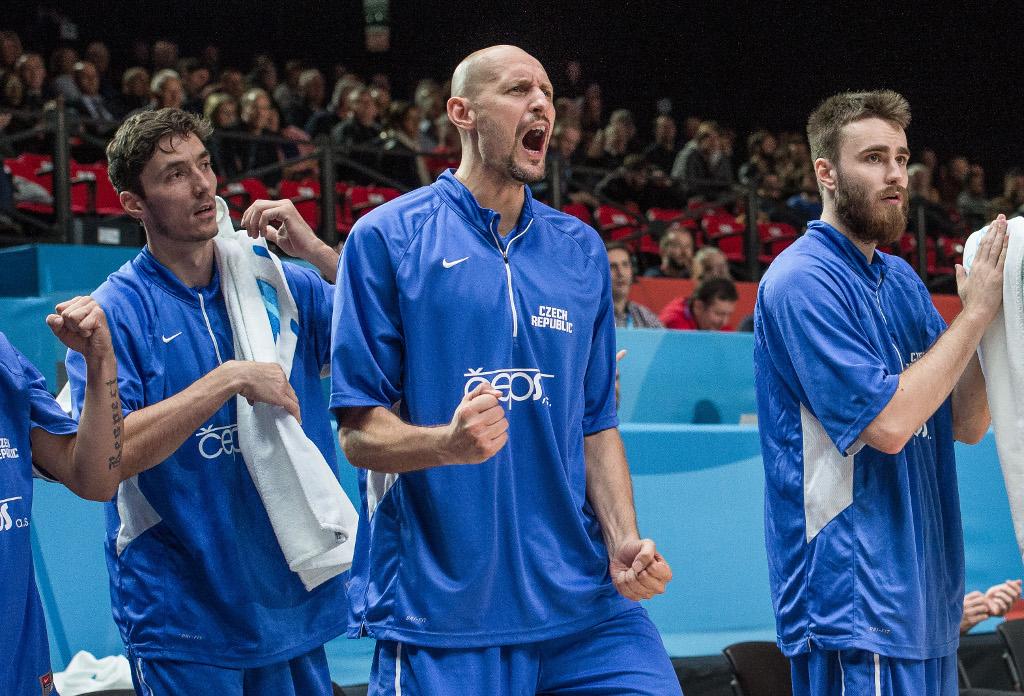 And then my brother started playing properly.
He used his strength to his advantage, and I was beginning to tire out. I missed easy shots and made silly mistakes. I lost.
Victory was so close that I cried like a baby. Then my dad stepped between us, saying I shouldn't play at all if I was going to cry. We actually took a break from playing against each other for a while after that day. It lasted at least a few months, maybe as much as half a year. I can't remember anymore. Anyway, it seemed like an eternity before we played again.
It was then that I finally defeated my brother, and I have not lost to him since.
Of course, I've had countless other defeats in my career. I remember them more than the victories. It had to be a major victory for it to stand out in my mind. A loss is like a scar. The bigger the loss, the deeper the scar.
Draft Night 2002, June 26 at Madison Square Garden. Yao Ming was drafted first and Jirka Welsch went at No. 16.
It was the most painful event of my career.
I can rationally explain why none of the clubs wanted me. A lot of interrelated factors played a role, but in the end, it seemed like it just wasn't my lucky day. Everything came together in such a way that I was the one left without a contract.
Each team chooses players based on the positions they need. About seven teams showed interest in me, five of which really needed a player like me, and I was interested in two of them. Memphis with picks number 32 and 46, and Cleveland at number 35. Both were looking for shooters and I had had excellent practices with both teams before the draft.
What happened was that at the beginning of the draft, weaker players were chosen first. As soon as it was time for Cleveland to pick, Carlos Boozer and other players of his caliber, i.e. easy top-20 picks, were still available. When Memphis had the opportunity to take Matt Barnes, a player who should have been picked long before then, I knew it was over for me. In so few words, I was pushed out by the weaker players being chosen at the start.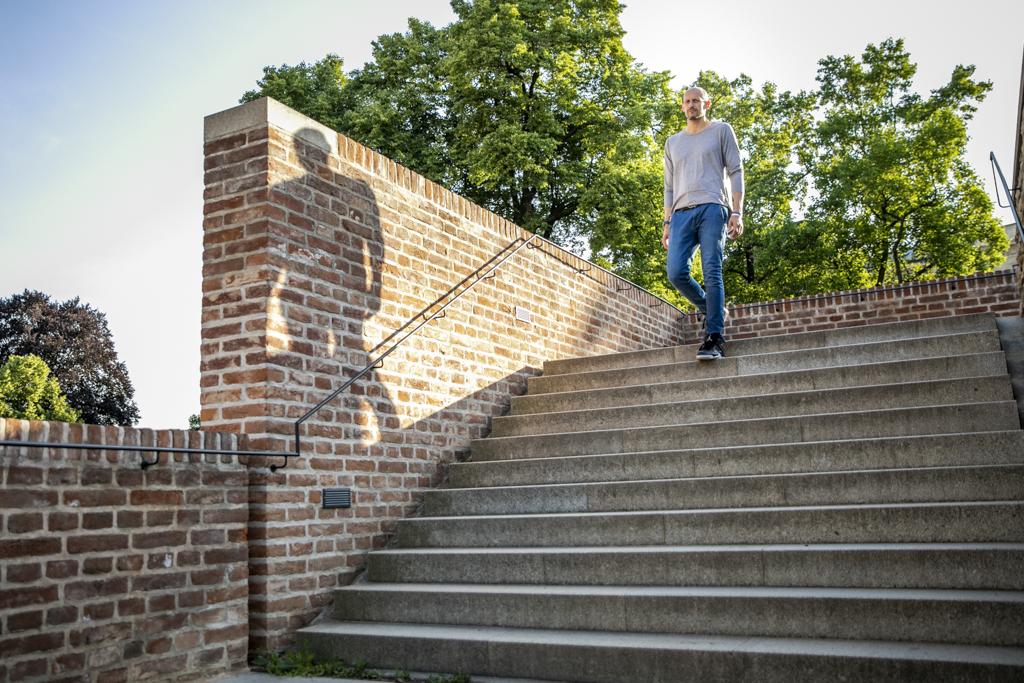 After all, I wasn't the kind of player that every team would be interested in. I was special: A European who could shoot, was fit, a decent athlete, successful at the college level, but, at the same time, not a top-15 star. The main issue was that I was already a good player and there wasn't much room for me to improve from where I was already standing. That is also something of great value to most NBA teams: potential.
I watched the draft at a friend's party. I didn't enjoy it. It was a difficult evening. Imagine that you have been promised a car for your 18th birthday, but by the time you run outside to the driveway, the car's already gone. That's exactly how I felt. Empty.
But it was not the end. By playing in the summer leagues, I was able to work my way up to a chance to go to a pre-season camp with Cleveland, Memphis or Phoenix. This provided me with a fighting chance to receive a last-minute contract.
But when the offer finally came, I chose to decline.
Honestly, I was already skeptical. At a time when nothing was certain, it just seemed like a waste of time during which I would miss out on good offers from European teams. It wasn't just about money, but also about good teams and my position on them.
I know I should have given the NBA more time, but the only thing I had in my career at that moment was a feeling of great frustration. I also had a lot of debt; $35,000 in total for the insurance policy I chose because of my fear of getting injured mid-season. If something were to happen to me and I wouldn't be able to continue playing basketball, I would have received CZK 1.5 million (approx. $75,000) from which I would be able to pay off my debt and still have something left over to start my new life. It made sense to me at the time.
But now I needed to start paying it back.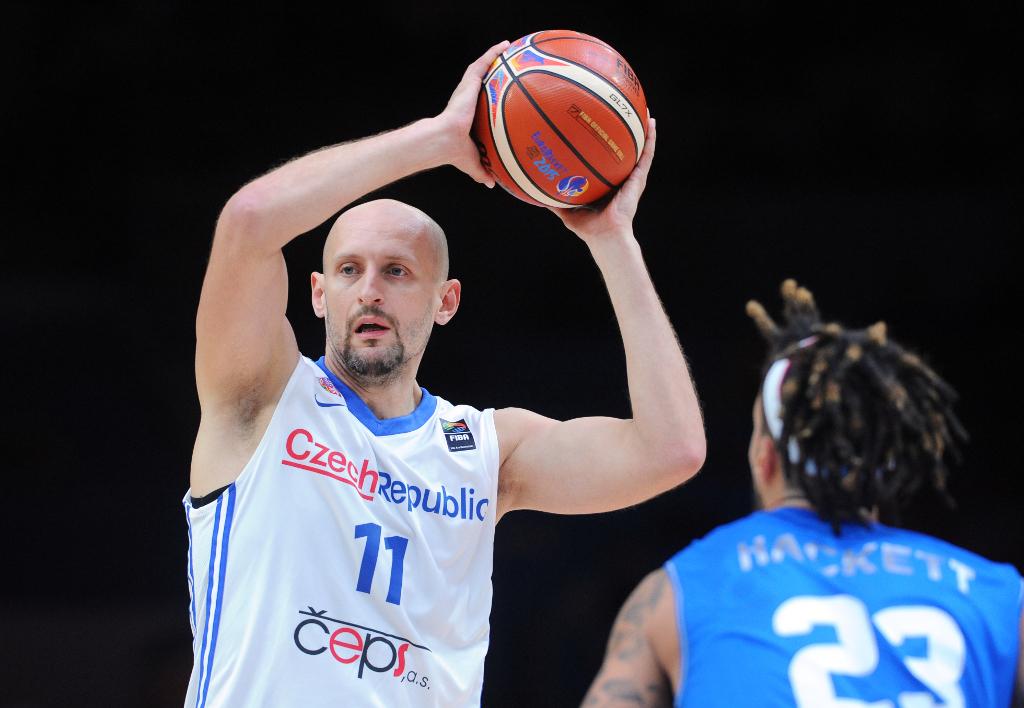 That doesn't change the fact that I should have had more patience with the NBA. I was very close, knocking on the league's door and it was opening. Yet, it didn't open the way I wanted. I had a script in my head that I would go directly to the NBA. Boom. Through a draft or a good summer league, not that I would crawl my way in through a test camp with a non-guaranteed contract. I couldn't accept that.
Still, I should have kept trying and persevered. I could always return to Europe and not let go of the chance that was still ahead of me. But no one could tell me what to do back then. There was no mentor to give me advice on how best to proceed. The decision was up to me and I made it. I took an opportunity in Bologna, an Italian team from the Euro League full of big names. I wasn't picky, I chose the best team I was offered.
Honestly, I was pleasantly surprised by the local level. It wasn't until later when I found out how things worked in the Italian League that I chose to move and play in Spain. It was there that I enjoyed the most wonderful years of my career. I played my best in Badalona, but from a team perspective, we always came in just short of the top. Then I crossed the river to Barcelona, where I really started winning games.
It's not just about the trophies. The point is to be a true winner, which is a skill one must learn.
Once you are a champion, you have more responsibility. When you aren't doing well, you should already know exactly what to do to make it work. You're also confident, because you know you've been in similar positions before. You had to go through certain hardships on the way up, so you're not going to fail now. You know that when something goes wrong, you can fix it. You know that if you don't fix it, you won't win.
People say that in order to win, you first need to learn how to lose. I prefer learning how to win, so you can learn the meaning of losing. First, you must learn what it's like to be at the top, then make it your standard. If you fail to meet this new standard, then you know you have something to work on.
You must never learn to lose. You have to learn how to deal with defeat and learn from that experience.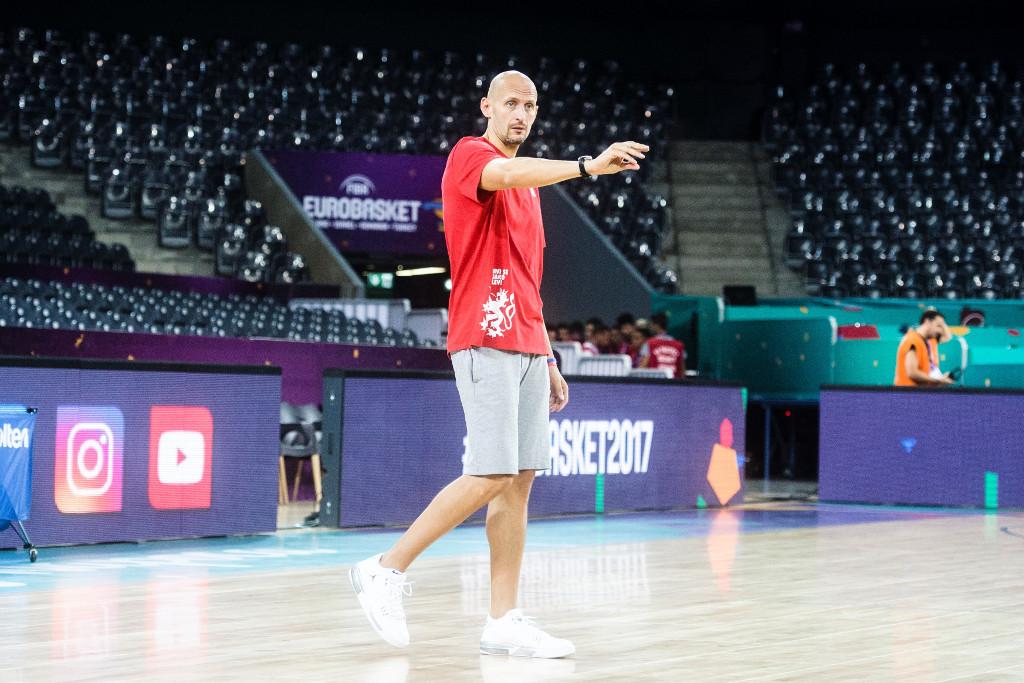 This whole process is much harder in team sports. Fortunately, by then I had reached an age where I could have a positive impact on my teammates. This is where my true self began to take form in terms of communication with others and my reputation in the world of basketball. I was able to be strict when everyone was dangerously relaxed, and on the contrary, make a joke as soon as I saw that the others were beginning to worry. I would break the tension with a joke about myself or even the coach. Just a little something to raise morale.
If there are more such players on a team — players who are able to manage these feelings correctly — the coach's job becomes much easier. It's up to him to correct the small things. Sometimes, he can call for a lighter practice, or at other times require tactical drills, but he doesn't have to be strict. The players are already emotionally and mentally connected. The worst are the teams that never stop working. This training style is inefficient.
It's thanks to this knowledge that I was able to grow into a complete player.
Surround yourself with positive people who want what's best for you and avoid negative people who are constantly complaining about something. Follow this advice to the T, because whether you want it to or not, their behavior will start to take its toll on you, sooner or later.
There is no point in talking about things that I can't change; we need to work to avoid unnecessary conflicts. This also involves accepting other people's mistakes. It's up to me to deal with them. Sometimes, it's good to complain, but a lot of people criticize too much, and you eventually find that they're just complaining and are incapable of making any improvements. For example, I know a man who works very hard, but he always whines about his problems. And I say to him, "Yes, everything you say is true, but if you continue on this way and don't rise above it, it will kill you. Over time, you are doing nothing more than putting an immense amount of energy into something negative."
Thanks to Barcelona, I knew how to deal with situations like this. When I was transferring there, I was in the process of getting divorced from my first wife in America, and I was going through a period of depression. I had bouts when everything was great, but then my whole world would collapse out of nowhere. All of these emotions could play out throughout the course of a single day. I felt tired, physically and mentally, and due to the complexity of the divorce and the trips I was forced to make to the US, I even refused to play for the national team, although it might have helped me clear my head.
Yet, during this time of great struggle, I was also able to sign a contract with the best club in Europe.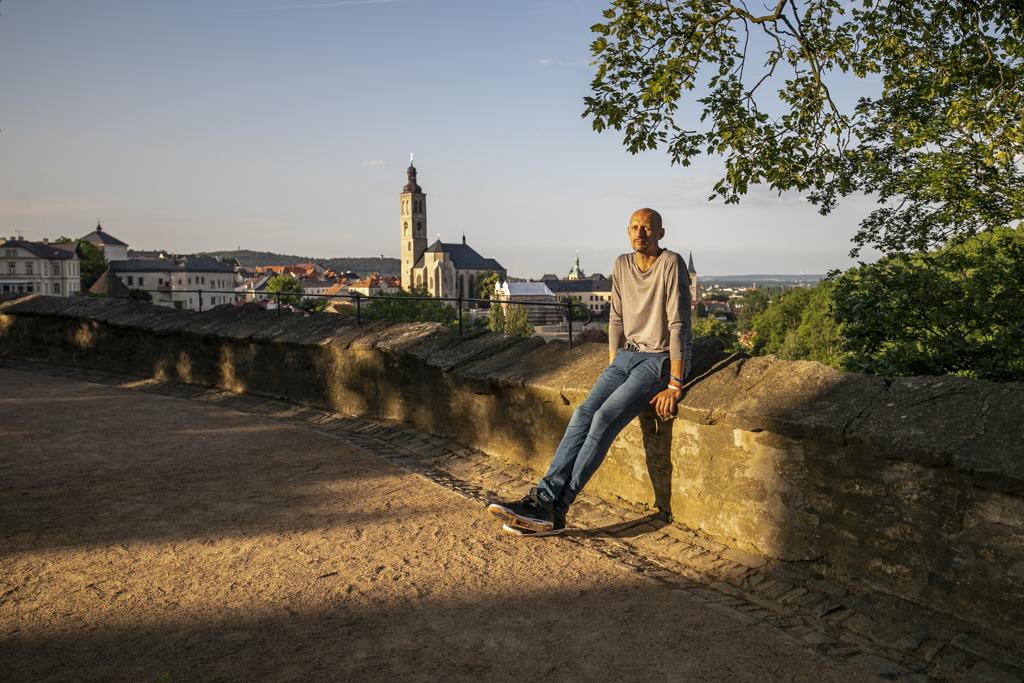 At the end of the season, in the semifinal of the domestic league, I tore my Achilles tendon on a quick change of direction. It hurt like hell. At first, it looked like a torn calf, so I continued cycling for two more days, but then I couldn't even run. An MRI showed that my tendon was almost completely torn. I didn't begin training until January of that year, and my first game was in March. I couldn't even play in the Euro League, even though we did eventually win it.
I could have been very angry with the whole situation, but when my injury happened, I was ready to make the most of it. I chose to look at it positively.
By this time, I was already living with my second wife, Kielley, and she helped me a lot. We met when I was feeling very depressed, but she infected me with her positive attitude. She is an exceptional woman. She has proven this to me time and time again since the day we met.
Kielley was able to perfectly adapt to the nomadic life of a professional basketball player. She doesn't have a problem with unpacking her suitcases and making it feel like home, no matter what country we're in. She's an adventurer. She gives me tremendous energy and allows me to do things outside of basketball. I can't imagine going back home without Kielley and the kids there. If they weren't there, I would never rest. I would let myself be consumed by basketball. And that's not the right path either.
My Achilles injury also helped me by opening another dimension of my basketball life. I discovered that I needed to start working on myself in a way different to how I had to that point. It was time to accept that my body could no longer withstand absolutely everything.
I needed to figure out what kind of a player I could still be, which took me a while to accomplish. It took me two years to gradually break down the things that I just couldn't do anymore. At the same time, it gave me a whole new passion for basketball, as it allowed me to discover new things. I learned to perceive the game a little differently.
During the time when I wasn't even able to walk, I began writing in a diary. I wrote down all sorts of my thoughts and findings. What to do, what not to do, what is important, what not. I was sorting out my everyday feelings. They weren't things I had read or heard from someone else. Rather, I wrote down the things I saw around me and the thoughts running through my head.
It was then that I realized coaching was something I was interested in.
I didn't know if I'd be good at it, but I realized that I didn't have so many years of my career left. I knew I already had a bit of a professor in me thanks to my mom and dad, and I pretty much already was a coach to my children. In fact, my parenting led me to coaching, these two activities go hand in hand in many ways and interact with one another. The difference is that being a parent is the number one profession; the hardest job in the world. It's a job where you don't get paid for any of your work, but the consequences of your performance have far-reaching effects.
I rearranged the priorities for my future in basketball, and more than the actual results, I began to focus on the perception of my strengths and weaknesses. I strove to work on them with a view toward my future as a coach. That is why I returned to Barcelona for my last season. Instead of playing for trophies, I became a mentor for my teammates, and I began studying to get my coach's license. I continued as a coach to the local youth and became head coach of the 15-year-old boys' team.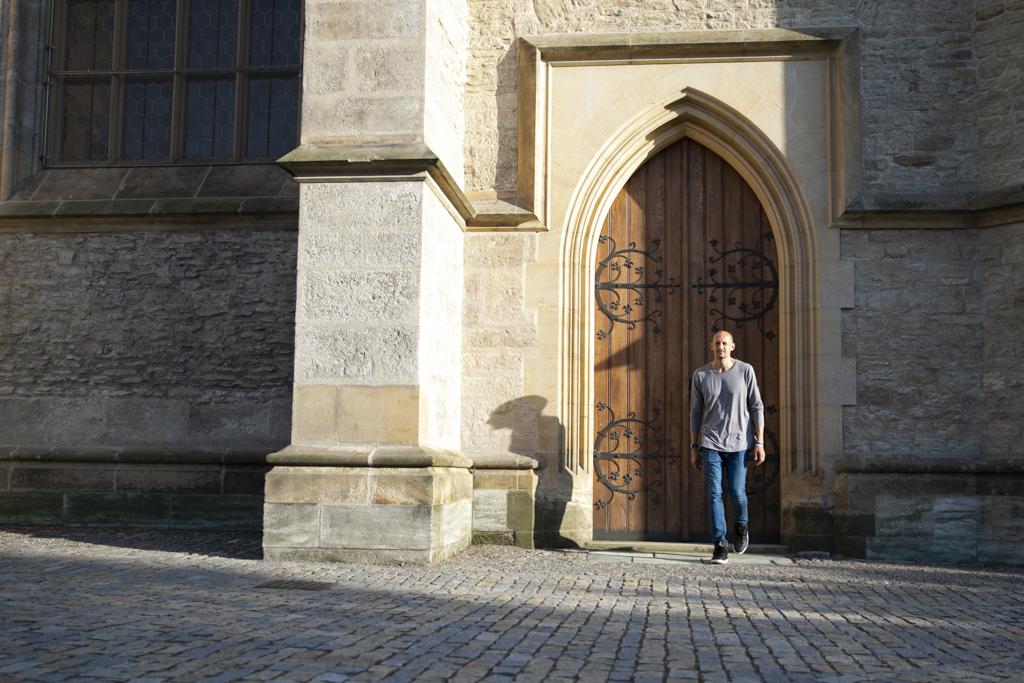 I'm glad I was able to teach them something new over the course of that one season; something they couldn't have even learned from their parents. I also told my assistants that we had a unique chance to change someone. Not to change their upbringing, that's not possible. Rather, to challenge them in certain ways.
Thanks to my career, I have some idea of what basketball should look like, and that is what I require from my players now. I'm concerned about the values that should appear in the game and how they should be reflected in everyday life. From a basketball perspective, I wanted only a few basic things from my players. Catch the ball, so you can make a play right away and know what you should do with the ball once you catch it. They have to always want to score no matter what. I want them to be aggressive and, should they make mistakes, I would prefer them to be active mistakes, not passive. Otherwise, all I wanted to teach them was the concept of life values. The importance of communication. Team. I repeated that no matter what happened, whether we were losing or winning, we were one team.
I adhered to the fact that the boys always respected teamwork, coherence, positive attitude on and off the court — that they seek the happiness that playing can bring, and the desire to improve and put effort into everything they do. I told them that they were my team, but what the team looked like was up to them.
It was their team, not mine.
For example, I had a bad feeling after one game, even though we had won by 30 points. I felt bad because we had defeated a weaker team, but I didn't see any of these values displayed by my team. That's more important to me than winning. After games like that, I'm the one who goes home a loser.
This is the reason why I have sometimes asked players to rank each other on a scale from 1 to 10 in terms of aggressiveness, effort, willingness, and positive attitude. I would receive their scores, and if they differed from mine, I would ask them to justify their point of view. This made them analyze everything.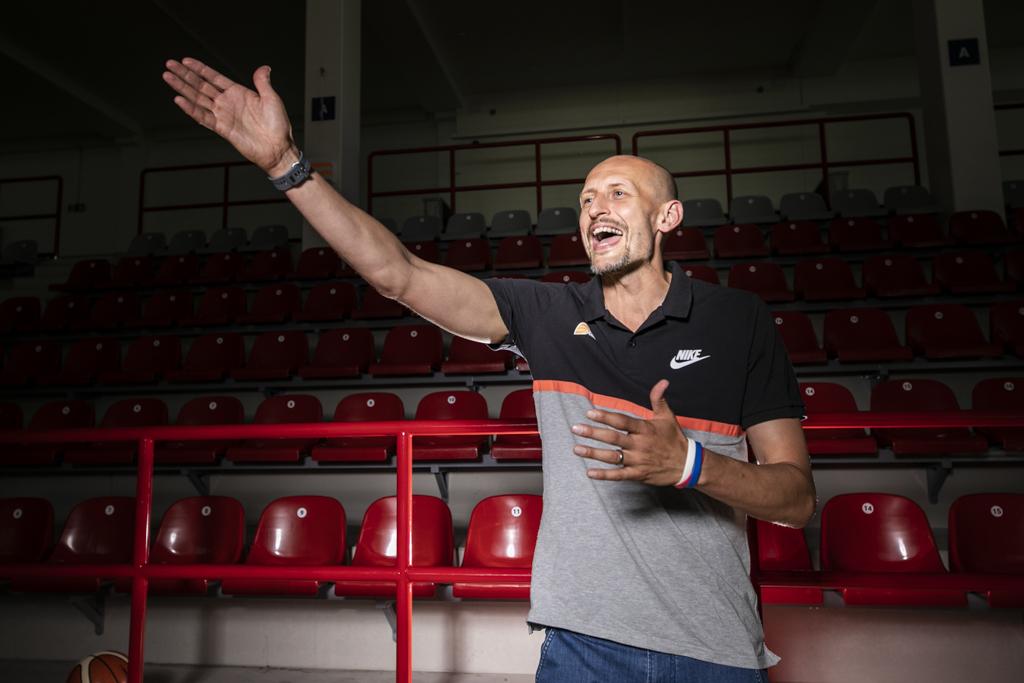 Once, I put together a 'confidence pyramid' to show players what to do if they were not playing well. I taught them what to bounce off when attacking or defending, what to do when they weren't having a good day, or when they or the team wasn't playing as they expected. It was a chain of successive events; details, such as what a good defensive play might imply, but making up the overall performance and explaining why scoring is a reason to feel a boost in self-confidence as well as a well defended action.
I also explained that not every action must end in another successful shot. Rather, it's more important that you play properly. Try out the things we've practiced in an actual game. Even if you're not playing well, you can make improvements. Everything can't always go perfectly, but the decisive factor is how a person reacts when things aren't going their way.
This is related to body language, something I strictly focus on. If I saw someone with their head down, I would immediately go and talk to them. I would ask whether or not sitting on the edge of the bench made them feel invested in the game and want to get back on court.
I wouldn't only talk to players who were playing poorly. I would also speak with a player who was doing well. I would ask why he wasn't helping the player who was feeling down? Why doesn't he encourage him? After all, things could easily be the other way around in the next game. Those boys only have each other. They will only win if they are pursuing the same goal.
I had a camera installed behind the bench, and my longest video analysis was about how they were encouraging each other during the match. "Hey, look at how you applaud your teammates… Why are only five of you celebrating this moment, while the rest of you are just sitting there?" To teach them a lesson, I didn't play one of the boys who hadn't been supporting his team from the bench. After that day, everyone quickly learned how they should act during a game and I saw great improvement in their behavior.
Over time, I saw that the boys were able to support one another, and as they did so, they began to truly enjoy basketball. During the nine months we spent together, we had a noticeable improvement in this aspect, and although we finished second, I saw and knew we were the best in the league. Best as a team.
Even if you count all the guys I coached in Barcelona, maybe five of them would be able to make a living out of basketball. They needed to learn more than just the skills of the game, they needed to learn how to have the best mentality. If you're not a dominant player, standing 213 centimeters tall (6-feet-9), you won't be able to play at the top level.
A coach can't want success more than a player. That would be a path to nowhere. A player only reaches their potential if they want to. A coach can push them, but if the player doesn't want to reach the top, then their relationship won't be a strong one. Most importantly, as soon as that same player would play under a different coach, they'd see a distinct drop in their overall performance.
This truth is very clear to me. I have seen this to be true over the course of my years in the game, and I also draw a lot from other players in my teachings; players such as Magic Johnson or Larry Bird. Bird often spoke of the importance of playing basketball the right way. Just keep playing ball the right way. You have to know when to play for the team and when to take the shot on your own. When to lead by example and when to fight back. Because after all, you want to win.
It's not easy, not at all. There are principles that need to be followed, just like in life.
I still have no idea about half of the things that happen in basketball, even after being involved at the top level for more than 20 years. I always need to know more, learn more, and pick up on more patterns. That's why I decided not to continue as a coach at that same level. It made no sense to start with the same team again. I wanted to help other players, not just myself. I could apply my same method with other players and help them to grow. I just turned 42. I have no time to stay in the same spot. This was a great experience and opportunity, but I had to move on.
Life can be cruel, which is something I had to learn for myself. Still, I feel blessed and hold appreciation for everything I've been given. I appreciate the things I did, the things I learned, and everything I was forced to go through. Every little thing has its own value, and sometimes that value will only show itself with time.
As a coach sitting in a circle with the people I lead and seeing them do what I want them to do is more than a win to me. There's no need to go from one extreme to the other, as we often do in the Czech Republic. The point is to set a clear course and follow it. Don't give up, don't be let down by little setbacks. Get better, work to improve deficiencies, but don't allow partial victories or defeats to influence the overall goal.
If you do things the right way, the results will come.
That's what basketball has shown me. That's what I've written in my diary.
Jana Mensatorová, ČBF/Václav Mudra and archive of Luboš Bartoň