Peripherally, I noticed him coming at me. He was clearly waiting for me and he wanted to show me who the man was. That fucking European wasn't about to prove anything in his league.
I played my first NHL game for Calgary a few days after joining the team in early March, after the 1988 Olympics. We played the Philadelphia Flyers, probably the toughest team in the league. They had Rick Tocchet, one of the most feared players, who could not only beat you up, but score goals and pass. He collected a lot of points -- he actually had a streak going at the time where he had almost 20 in five games. He was riding a wave of success and he proved it with devastating hits and even some fights. He was a guy to keep your eye on; a guy you didn't want to meet at full speed in the middle of the ice.
Now he was coming at me to take me down. I prepared and we smashed into each other, a head-on collision. I was the one who moved on. Tocchet probably figured it would be easier with me, but I was used to fighting. Although it was not so common in European hockey at the time, I did not mind the physical game. If nothing else, in every match with the Russians we tried to destroy them as much as possible, which I truly enjoyed. I always wanted to hit someone.
Tocchet ended up with a dislocated shoulder.
A moment before the hit, I had passed to Jim Peplinski for the winning goal. For that reason alone, I would consider my debut a success, but by getting the better of Tocchet, I sent a clear signal to the boys. It had an even greater impact than the assist.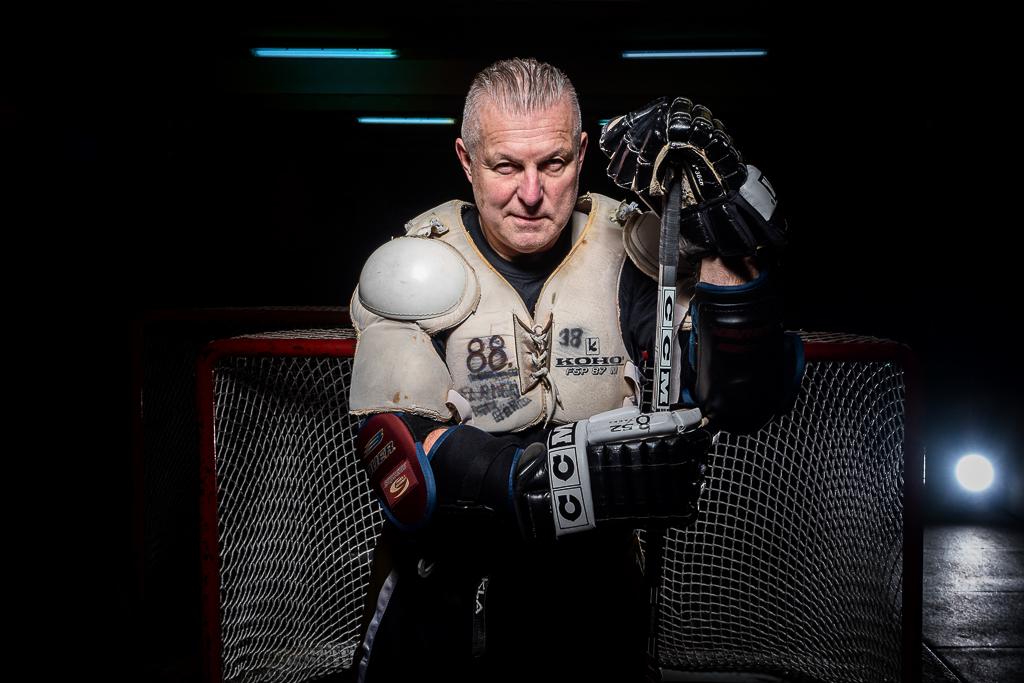 When I watched the game on television, the commentators appreciated how I showed no fear. During the interviews, the journalists were also interested in how I managed to withstand the collision with such a huge man. I felt like I had attracted attention, and they immediately accepted me.
Thanks to this encounter, I always say that everything in my career was smooth. Super smooth.
I experienced a complication during my military service, when it was agreed that I would go to Jihlava, but Trenčín, despite expectations, did not take the Lukáč brothers together and reached for me instead. Otherwise, I have played an important role everywhere I have been since my youth. Things worked out for me everywhere, in Sparta and even with the national team.
When I tell someone in America today that I won three Stanley Cups in five seasons in the NHL, and only four complete ones, they laugh at me and tell me that I'm a lucky man.
"Fucking lucky guy," to be more precise.
I was a strong player who could finish and combine styles. That was me. I always wanted to play like that and I did. I quickly built up respect in our league, and because I'm also quite an emotional person, there was no shortage of situations in which it was really steaming around me. Popular among the people were, for example, my fights with Jirka Seidl from Pardubice. We went after each other in every game. I didn't avoid the places where it hurt, but I grew smarter in those situations that at first glance seem to be solely about brute force. I knew how to prepare myself when someone came after me, and I knew how to come out of a battle in the corner with a puck.
On the national team, Vladimír Růžička and Pavel Richter and I created an ideal line for the style of hockey played at the time. Pavel was an amazing technical player, Růžička was a handy center with a feel for passing and face-offs. He didn't rush into fights, but that was my strength. Together, we had a great time and I attracted the attention of NHL scouts with my style of play. Even then, teams only selected us and the Russians in the last rounds of the NHL Draft because they knew that there was a 99 percent chance we would never play for them anyway. At the beginning of the 80s, there was no indication that conditions in our country would change in any way, and the only chance to leave to play overseas was emigration.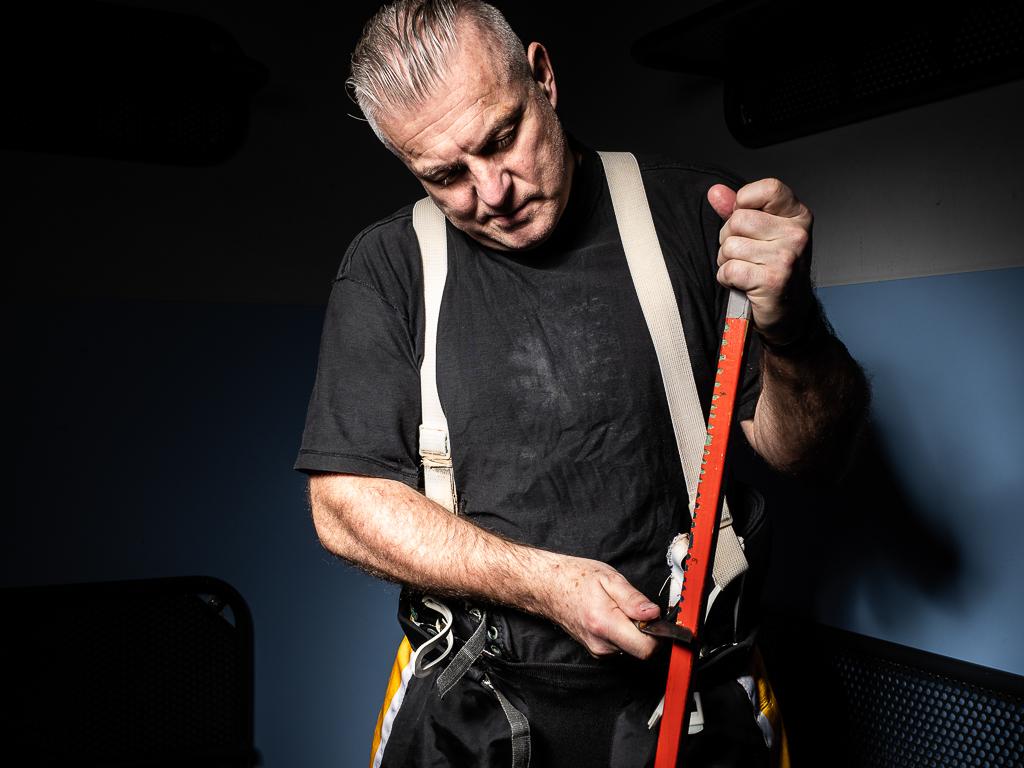 From the Voice of America, which we listened to, of course, I learned in June 1984 that I had been chosen by the Calgary Flames, but I knew at that moment that escaping was not an option for me. I already had a family and I was scared by the idea that I might never see them again. Officially, comrades would let people abroad for merit. You had to be at least 30 and you had to have the title of world champion. When we managed to win a year later, I calculated that I would be able to go after the Olympics in 1988. I clung to that hope.
I didn't know much about the NHL. We all devoured The Hockey News, the hockey players' bible in our days. Anyone who came across them somewhere in the world brought them home. One issue circulated through countless hands. However, I only saw my first game at the premiere national team meeting in Příbram, where coach Bukač showed us a videotape of the Philadelphia Flyers playoff match.
It was an incredible game.
In the summer of 1987, everything was settled. Cliff Fletcher, the general manager of Flames, came to Prague to see me, and I left for Calgary, where, coincidentally, the Olympics were taking place, with a signed contract, knowing that I would stay. The tournament didn't work out for us, and I was glad that I didn't have to come back because the failure was portrayed at home as my fault because in my mind I was already in the NHL. It wasn't true, and those who knew me knew that when I climbed on the ice, I always did everything for victory.
While the boys were leaving, I just moved my gear through the corridors of the Saddledome to another room and then the driver took me to the hotel. There, I laid down on the bed and stared at the ceiling, my head full of thoughts because I didn't know what awaited me.
I knew I would do my best, and at worst I would return to Europe. I made peace with this fact. Still, I was nervous as hell at my first practice. As soon as I opened the locker room door, I wondered what I was doing there. I took everyone around me as absolute pros, and I had no idea if I would ever be considered as one of them.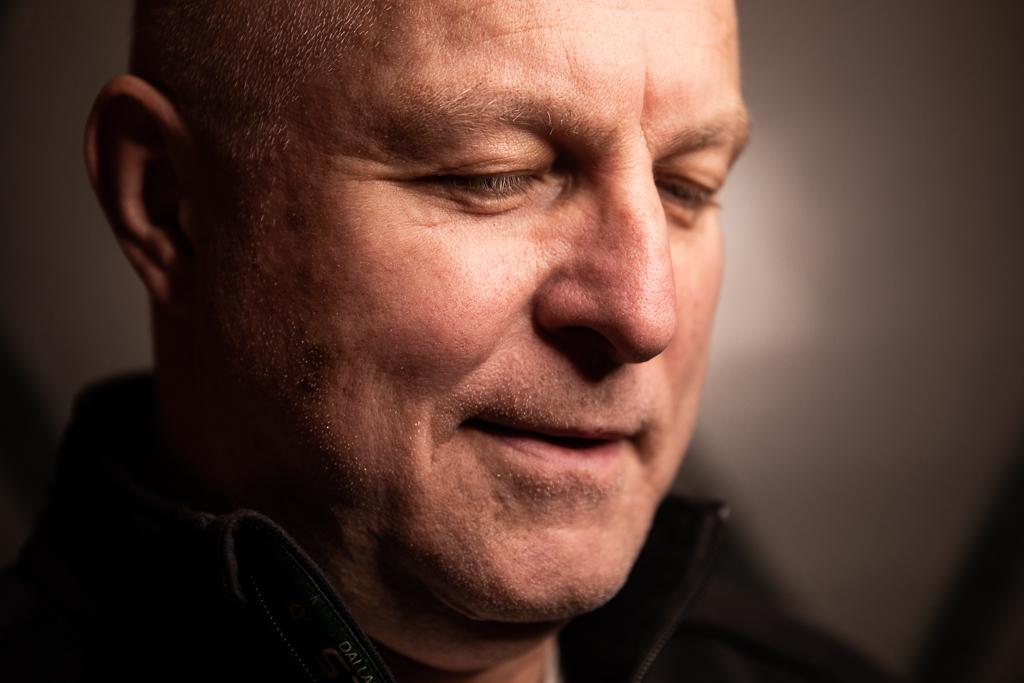 I did what seemed natural to me. I greeted everyone and shook their hands. Because I have always had a slightly stronger grip, I learned from the boys that they appreciated it. They felt the right amount of confidence from me.
My greeting wheel made such a positive impression that it became a ritual, and before games, I went around the room to encourage everyone.
Joey Nieuwendyk and Lanny McDonald were awesome dudes, teammates who immediately took me in. So were my new teammates from the line of Jim Peplinski and Joel Otto or Timmy Hunter. So did the Swede Håkan Loob, with whom I started living and who helped me tremendously from the beginning by explaining what the NHL was all about. But there were also those who didn't like my arrival. I felt hostility because they felt I was there to take their spot.
One week after my arrival, a young Brett Hull was traded to St. Louis.
During my first practice session, I felt terrible. All of my life, I knew only Sparta or the national team and suddenly I found myself in a completely different environment. And most importantly, I had a terrible helmet. The boys already wore modern CCMs, and the custodians prepared for me the crazy square Jofa we used to play with in Europe. I felt like an amateur in it, and after a few days I had it replaced.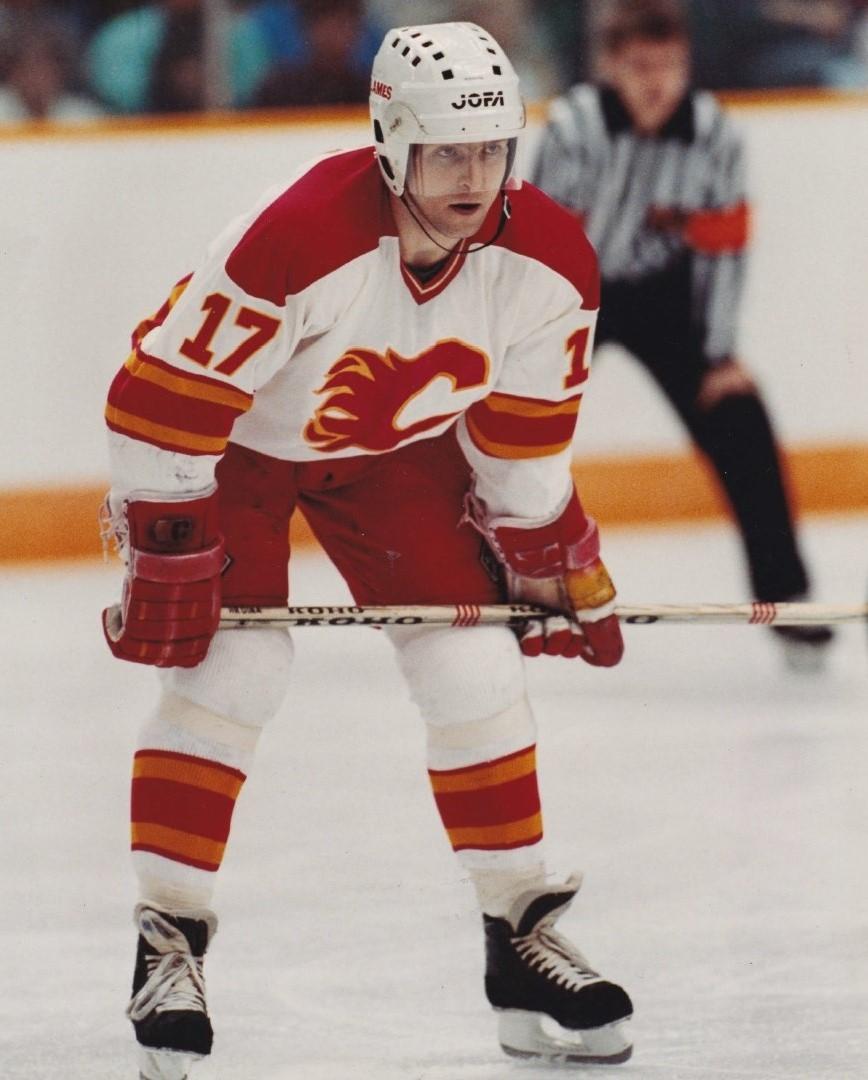 Then everything progressed fast. My successful debut against Philly, my first goal in Hartford, then the next in Quebec. Of the nine games that I played by the end of the regular season, I had a point in seven of them. In addition, the boys saw that I was not a jerk and that I knew how to make fun of myself and I was not offended when, for example, they laughed at me for not understanding the exercises.

I also knew at least a little English. Although the Canadian hockey room spoke a little differently than what I could understand after a year with my teacher in Prague, I still at least knew what was going on. The national team had traveled around the world, so I also did not stare with an open mouth in the advanced West. I had an idea of the lifestyle there, and the people from the club, even the Czechoslovak immigrants of whom there were many in Calgary, helped me with whatever I needed.

When I returned to camp before the next season, I was ready. I bought a house near the Olympic village, our girls started going to the local kindergarten and I was really successful on the ice. I scored 22 goals, had 54 points, played power plays, played on the ice at important moments. It was pure joy. At the very beginning of the season, I also managed to score my first hat trick in Los Angeles against Wayne Gretzky, the best player of all time.
I was lucky enough to play in the NHL in his era and with other greats so I could see what they could actually do. I remembered Gretzky from the U20 in the 1977-78 season, when he did what he wanted with us at the age of 16. I remembered when he came to the 1982 World Cup in Helsinki and the Canadians lived with us in a hotel. That year, he scored 92 goals for Edmonton and collected 212 points. We were all amazed by him. At every possible moment, we watched what he did and how he behaved. He was just a thin, teenage boy who sat in the lobby every night and played black jack. We didn't have the money for that, but at least we went for massages.
In the fall of 1988, I managed to score four goals against Hartford, but the Whalers were a team at the bottom of the standings. A hat trick against the Kings with Gretzky in the lineup, that was something completely different. Especially when we beat them. The 11-4 result was nothing special at that time, because such high numbers were often seen, especially with us. We didn't lose much that year and we ended up as the best team in the regular season and as one of the few in the modern history of the NHL, we continued that success in the playoffs.
For the first time, I found out how heavy the Stanley Cup was.
Yeah, fucking lucky guy, I know.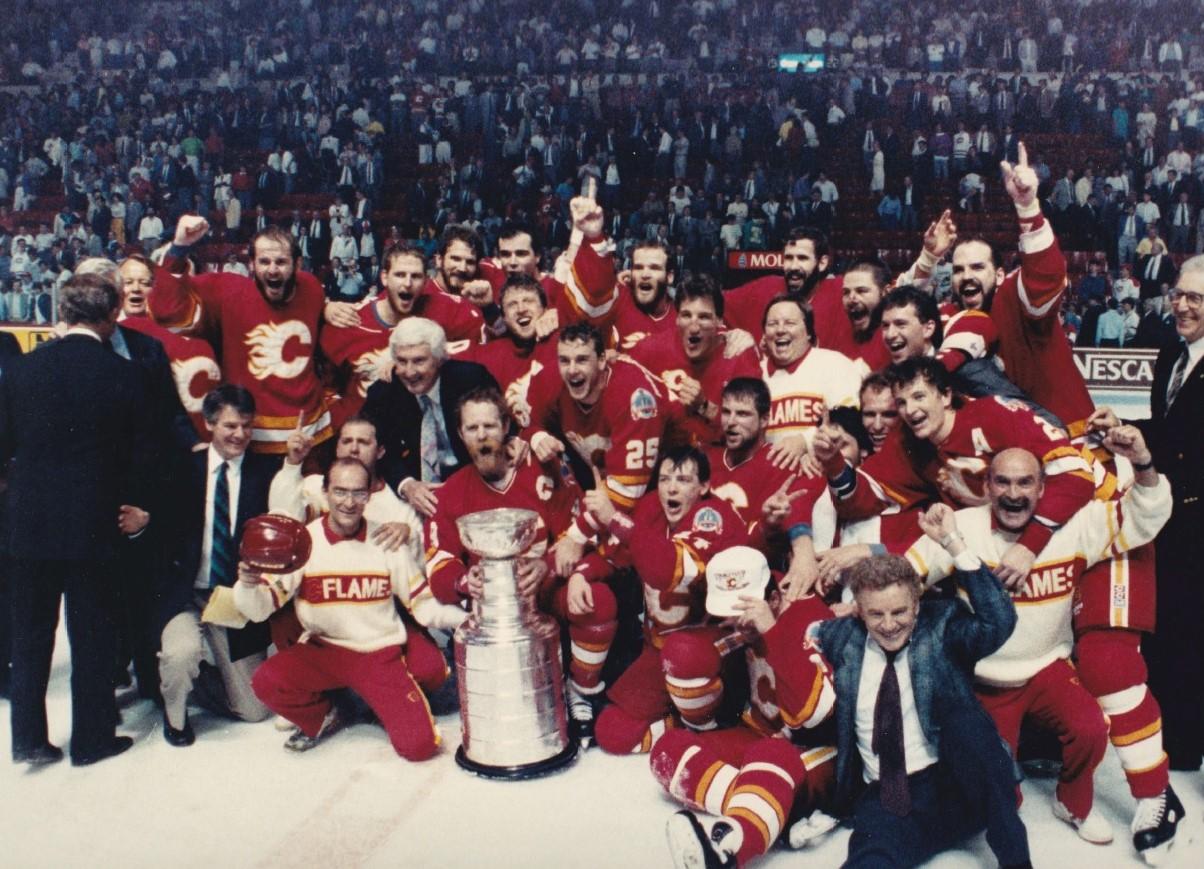 For me, however, it was primarily a huge school of overseas professionalism. Although I was one of the most productive players on the team, throughout the playoffs, I didn't even play regularly. The coach used boys whom he was convinced would help the team more at the moment. I jumped in the first round against Vancouver and then, surprisingly, in the final. In the last match in Montreal, when Joey Nieuwendyk got struck by a stick like an axe on his hand so that he could not continue, I was moved to his place and I finished on the second line.
We advanced and advanced, the mood was great and after training, when we had all worked hard, we hoped to look at the board on the wall and see our names where the coaches wrote the numbers of the players corresponding to the lines. Nobody talked to us; this was the way the lineup was announced before the game.
17… 17… 17… My seventeen was missing. So instead of playing for an hour and a half, I locked myself in the gym, often with other guys like me. We had TVs all over the room where we could watch the game, and we were lifting dumbbells or pedaling on a bike.
It was mentally difficult to stay positive. I expected the whole thing to be a little easier and was surprised. When I was just playing here and then in my first season in the playoffs, I understood it. I understood that despite my style of play, the coach probably had no idea how I would react to the intensity of the Stanley Cup matches when the referees whistled just half of what they normally whistled in the regular season. Your life was at stake in front of the net during the playoffs. I got a look at it in my first season, but the second season was harder than I would have thought.
At the same time, I was far from alone. Even players like Lanny McDonald, our captain and an absolute legend, often did not fit in the lineup. He didn't play in half of the final series before returning to the final game to score a key goal, his first and only in the playoffs. It was like a movie. Jim Peplinski and Timmy Hunter, the captain's assistants who had been part of team building for years, were also in the winning photo with the Cup in sweatpants, because they didn't make it in the four lines that day.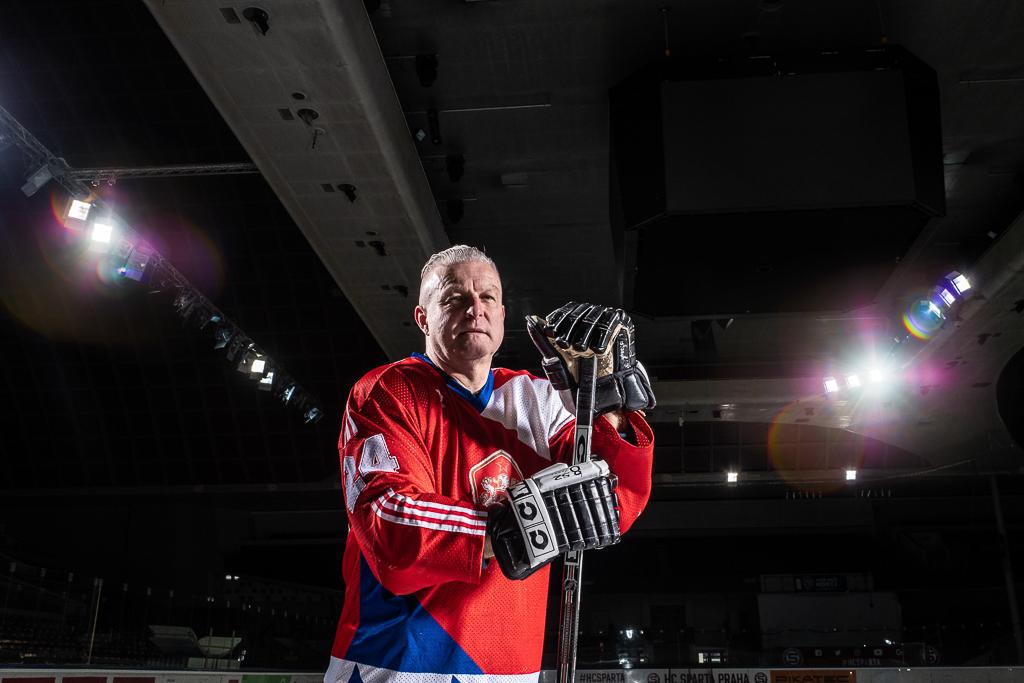 The NHL is ruthless like this. Even when I arrived at my first camp before this season, I was surprised that there were more than 60 of us there. Only 23 boys could make the list. I wasn't worried about my position. I thought that if they didn't want me to play on the first team, they wouldn't have taken me there. But still, I was used to the idea that whoever came into the room played.
My advantage was that as a European I brought something different to the team that the Canadian boys had not experienced so much. Loob and I were the only Europeans on the team. Later, the Russian Sergei Prjachin appeared for a short time, but in the late 80s we were still more of a rarity. Every boy from across the ocean was on the league's radar.
At that time, the difference between ours and overseas hockey was obvious. In Canada, it was automatically assumed that in a two-on-one situation, a player with the puck shoots. The goalkeeper was coming at him, the defender guarded the other without the puck. So when you faked it well, did a little shoulder move and passed, it was a beautiful goal into an empty net. The Canadians watched with open mouths.
Our teammates appreciated us, but for the opponents, we Czechs, Slovaks and Russians were always just "Fuckin' commies," fucking communists. I couldn't even take it personally, I understood that it was part of the game. They yelled at me every game that I was just a bastard from Europe, but at the same time they knew that I would not be intimidated.
The Tocchet incident spread fast, and I kept showing that I didn't mind tough play. I also fought in the heated Battle of Alberta, as the games with Edmonton are called. However, I fought only one real fight, in Pittsburgh with a Russian from Toronto. I didn't need to prove what a tough guy I was. I wasn't there for that. In our time, there were no more brawls where whole benches jumped on the ice, they were already banned under the threat of heavy penalties. And when something went wrong and I was on the ice, I caught up with someone like Jari Kurri. We would pull our jerseys to make it look good, but we both knew that neither of us cared about fist fighting.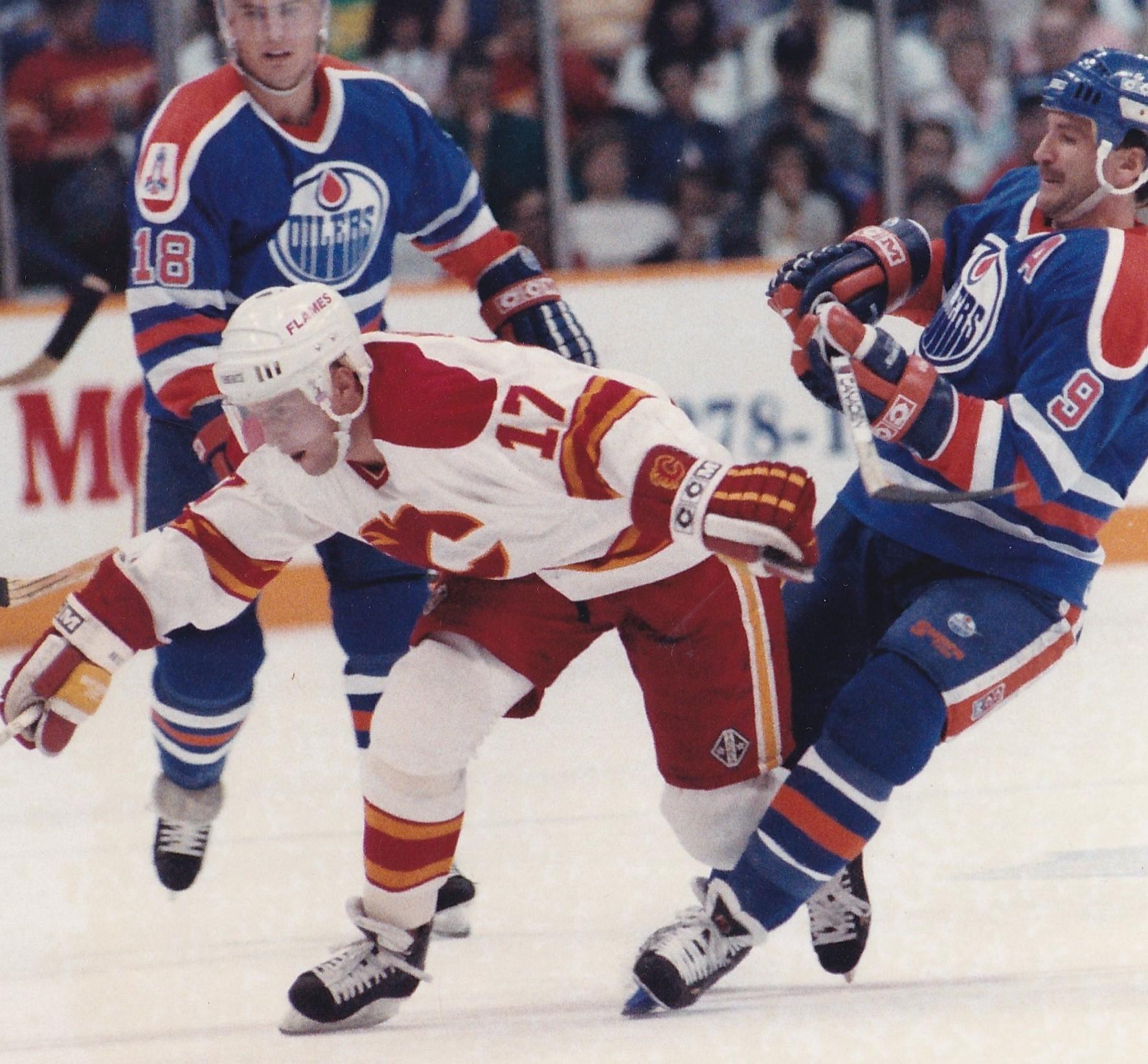 But that doesn't mean you didn't have to be constantly on the lookout. You did. Scott Stevens was able to shut you down, even though you didn't play on his side. His specialty was that he skated like a left back across the middle and shut you down without you knowing he was coming. He was able to eliminate opponents whenever he pleased. This is how he canceled Paul Kariya before Nagano and essentially ended Eric Lindros' career. I had the honor of playing against him at the World Championships in Prague, where in the last match he hit me so hard that I took the gold medal in the hospital.

Stevens or Marty McSorley, you always had to know exactly where they were on the ice, because they were able to kill you. I take it as a success that no one ever KO'ed me, but I was badly bruised many times. As soon as you ventured through the gate, you had to count on slashes and crosschecks. No one was gentle. When I look at the game video records from my time today, because I have a few of them at home, I can't stop staring at what was happening on the ice. It was a pure slaughterhouse, and I'm not exaggerating. I have to laugh at what is penalized in today's NHL. The league of today cannot be compared to ours at all. I'm not saying it's good or bad — although sometimes the effort to keep the game clean is really exaggerated — it's just different. During our time, you sometimes woke up on the bench and you played the next shift.
"Hunter, you fucking asshole!"
Timmy Hunter was a cool, smart boy who used to repair old cars in the garage with Jim Peplinski in his spare time. They always bought a used car and repaired it with great care. But he played hard, so he wasn't entirely popular with his opponent's fans. We were with him once in Philadelphia and a few other teammates out for dinner. A local NHL expert was sitting not far from us, and he was already a little drunk.
"Hunter, fuck you!" he said.
He provoked us. Every few moments, he would shout some bullshit, but Timmy was completely calm. He didn't notice him at all.
"Hey Hunter, go fuck yourself," he said.
After a while, the drunk packed up and left. After a while, he came back with a golf club in his hand, a 7-iron. He made his way straight for Timmy. But as he started to stretch out to hit him, Timmy jumped up.
Boom.
The dude got hit precisely on the snout and was on the ground in a second. The cops were called, took him away, and we finished eating in peace.
Similar situations occurred from time to time. We were not Puritans. After a few beers, we went to a club, and it was no exaggeration when, for example in New York, a 100-meter line wound its way from the front of the door, but we were respectfully let in. Unlike today's boys, we could enjoy it to the fullest, because no one took pictures of us, we were not prisoners of the world of smartphones and social networks. It happened once that someone got so drunk that he didn't catch the plane the next morning. The boys then had to arrive at their own expense. The team didn't wait for anyone. At seven o'clock we were leaving the hotel, and those who were not on the bus at 7:01? Too bad.
But such crazy stunts were behind me. I don't make myself out to be a saint, but I didn't participate in the biggest gigs anymore. At 30, you don't do what you do at 20, you know. I was a dad from a family, and I also lived with Loob on trips, who was definitely a decent fellow. We sat down for a beer and then went to bed, no big deal.
For all the fun that some guys knew how to have on their free evenings, at the same time, in the NHL, things that no one had to say automatically applied. Everything had its order. Everyone always worked hard during training and we traveled in suits. Everyone had to look good and decent. During our time, we were still flying with the general public and there was no way that someone would be making a mess or getting drunk in public.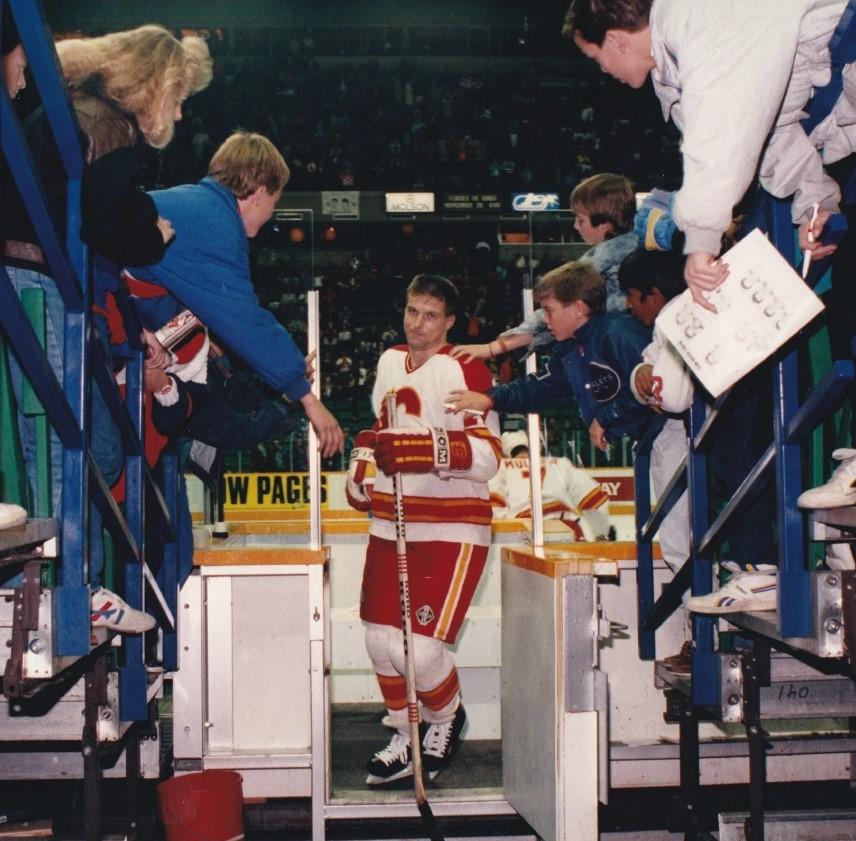 You just couldn't fall asleep on the plane, because you could wake up with shaving foam on your head or a cut tie.

I also knew Theo Fleury in his early days as a cool happy boy who didn't cause any trouble. I know stories about what he later did, but after Loob's departure, I spent almost two seasons with him as a roommate, and I didn't see any of that. We experienced only one extreme situation together. When our room got robbed in Detroit.

Upon arrival, we hung our suits in the closet and went out for dinner and a movie. When we returned, we just threw the things we were wearing on the chairs, took a shower and went to bed. In the morning, I was the first to open the closet. I said: "Theo, what kind of games are you playing with me? Where did you put our stuff?"

"What do you mean?" he said. "I didn't put anything anywhere."
Not even the security floor, which required a special key, saved us. So the boss of the hotel put the money in our hands in cash and we went to buy new suits instead of warming up. There was no way we would go to the game without a suit and tie.
Truth be told, when Theo returned after another summer and weighed about 15 kilograms more and had hands like a bear's paws, I thought that there would probably be some pills in play, but I never saw him take anything. Without debate, he was an amazing hockey player. Exceptional. The NHL only wanted 190 centimeter players at the time, and he destroyed that stereotype with not even 170 centimeters. Nevertheless, he knew how to get under your skin during a game. His specialty was that he would come at you and jump off both legs at full speed. He was thus able to take out guys a head taller than him. He rushed into everything without thinking. In addition to being skillful in hockey, he also had a huge heart. He was a warrior who was able to leave everything on the ice. I remember him very fondly.
When I started in the NHL, there were more or less 10 Czechoslovaks. The brothers Šťastný, Petr Klíma, Michal Pivoňka, Aleš Ježek, Petr Svoboda, Miroslav Fryčer, František Musil, Peter Ihnačák and then David Volek. Someone else appeared here and there, but only after the revolution did the young boys start coming over more and more. We all knew each other in my time, whether from a national team, or simply because there were so few of us that a single meeting automatically made us friends.
However, when I saw František Musil, who was already playing in Minnesota at the beginning of my second season, he showed me that we weren't going to talk right away.
"Hey Fery!" I shouted at him as we passed each other on the red line.
"Fuck off, I can't talk to you," he muttered.
Gradually, I realized that there wasn't much talking in the NHL. It was more like someone would fight there before the match, when two goons seemingly accidentally crashed into one another or slashed themselves while passing through the middle of the field against each other.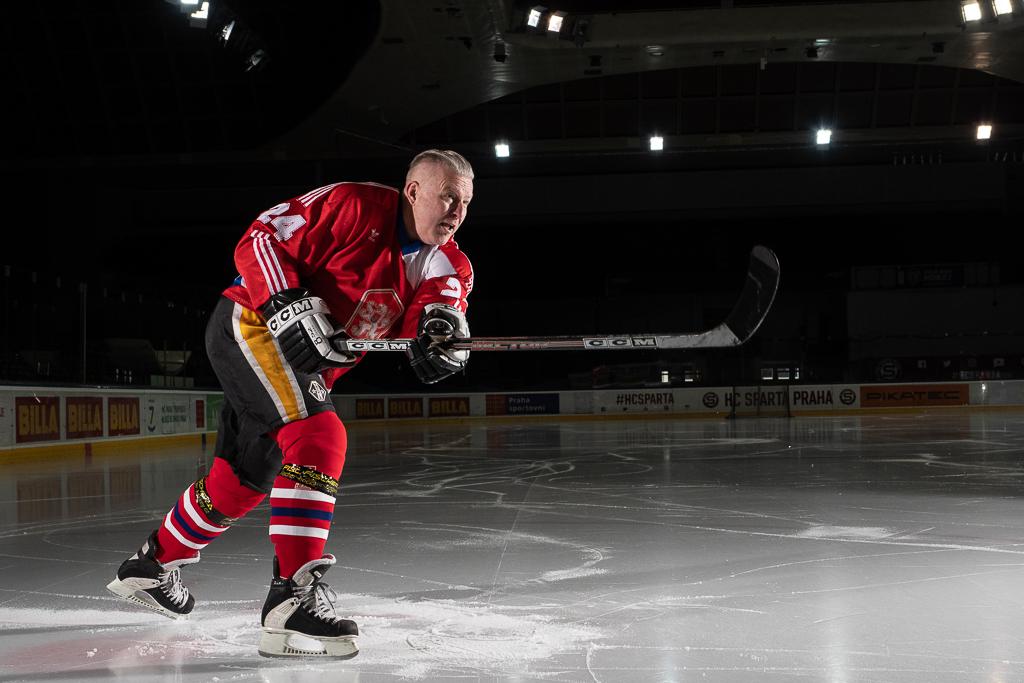 In the evenings, however, we would meet up with our boys. I always studied another opponent's lineup in advance to see if I would see someone I knew, and then we went out to dinner together and had a good talk. We often discussed what was happening at home. What was going to happen. When will the communists finally fuck off?
I remember the 17th of November 1989 very well. The day before, we played at home against Buffalo and the next match was ahead of us on the 18th, also in Calgary. In the evening, I turned on CNN in the living room, and there was footage from familiar places. The west coast of Canada is eight hours behind the Czech Republic, so they were already broadcasting what had happened in Prague.
Something was finally happening, I thought.
The next day, we called home and found out that the events were starting up and that it would be big. Something had been suspected since January, when the police were shooting at people with water cannons. I had a lot of friends there at the time so I heard stories of how they were loaded into cars and threw them out somewhere outside of Prague. As police began beating students during demonstrations, it became clear that something had to happen.
Fortunately, my suspicion was confirmed, because if it weren't for the revolution, I certainly wouldn't have returned from America after my career. That I know for sure. In any case, November was a big thing. Even the Canadians discussed it in the locker room. They were interested in what was happening in our country. They knew Prague. We were there for a training camp in September. To this day, I'm proud that we made it happen, because I came up with the idea. When the Stanley Cup celebrations were over, we talked about how to make the training camp more interesting. So I said let's go to Europe, to Prague. The management agreed, and because the Russians also let Sergei Makarov come to us, Moscow joined in as well.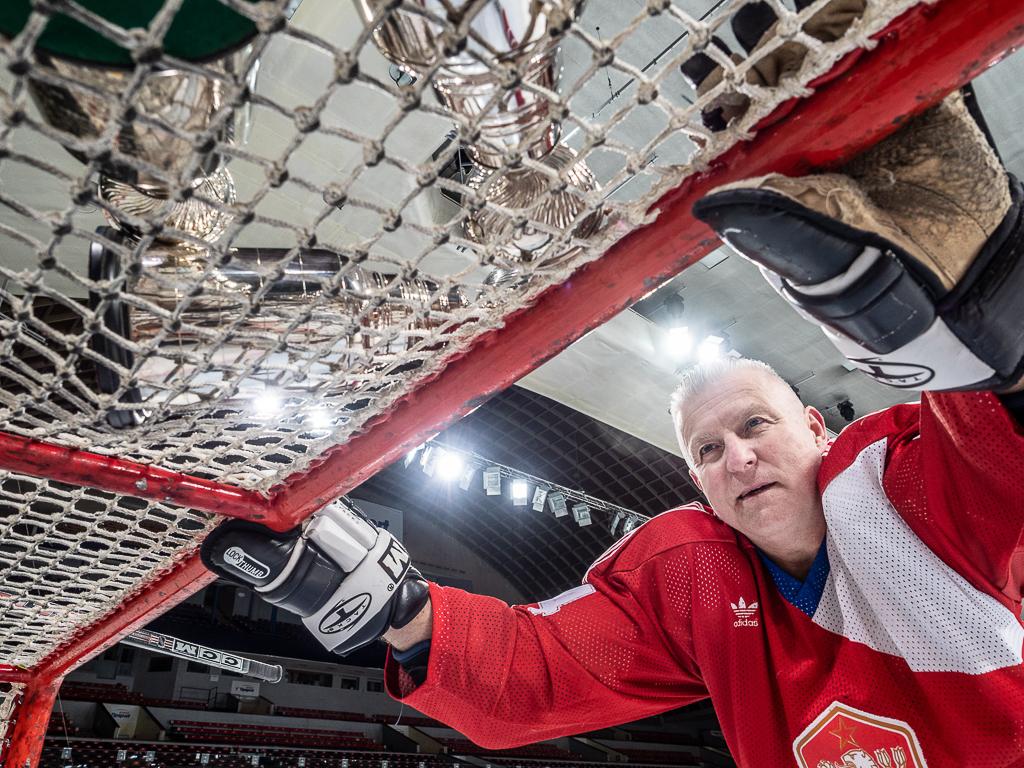 It was a fantastic experience. They made me captain in Prague, and I felt proud to be present at the first NHL showcase for our people. Three thousand fans attended our training in the Sports Hall, we all went without helmets and the hall just roared, because it was not a habit here. We slept in the Intercontinental Hotel, where I arranged for the boys to exchange money so that they would not be scammed. Two hundred dollars were enough for them to live here like kings for a week. Pilsner beer cost three crowns. They kept recalculating it and didn't understand that a pint cost a few cents, while in Canada they paid $2. To this day, many of my teammates remember this and remind me of it when we meet, as well as Bílý Koníček at Old Town's Square, a bar where we had a nice evening. I still had a lot of friends in Prague and we had doors open everywhere.
Unfortunately, the games were marred by this. Our national team, with whom we competed, was preparing for us for three months at various training camps. They released a young line on us with Jaromir Jágr, Robert Reichel and Bobby Holík and we lost both games.
But the boys were still excited. Firstly, from the crystals that my friend helped them buy and which had to be sent in a special box through the embassy, but mainly also because it was no longer such fun in Moscow. There was still serious totalitarianism.
In mid-December 1990, my parents were on their way to Calgary while me and the team were on a trip. I wasn't quite right. I had not been in the lineup for a few games. After the morning skating and a team lunch in Los Angeles, I went to bed in my room before the phone woke me up in half an hour. GM Cliff Fletcher called to say they were in the room with coach Doug Risebrough and to go see them.
"We have a message for you, we have made a decision," he said. "We are trading you to the Pittsburgh Penguins." I absolutely did not expect something like that.
My first reaction was that I was not going anywhere. Sorry, but I'm going back to Europe. With that, I packed my things in my room and said goodbye to Theo. The GM's assistant took me to the airport, and after returning to Calgary I was to go to Pittsburgh the next day. My wife and I had endless debates that evening, whether to fly in the morning or not. I couldn't imagine that after we had finally settled in and the girls had started going to school, I suddenly had to take the family and move them across the continent. Plus, Pittsburgh was stuck at the bottom of its division at the time, and Mario Lemieux was a first-class superstar, but he hadn't played for almost a year due to a back injury, and no one knew if he would return or not.
No, I really didn't want to go.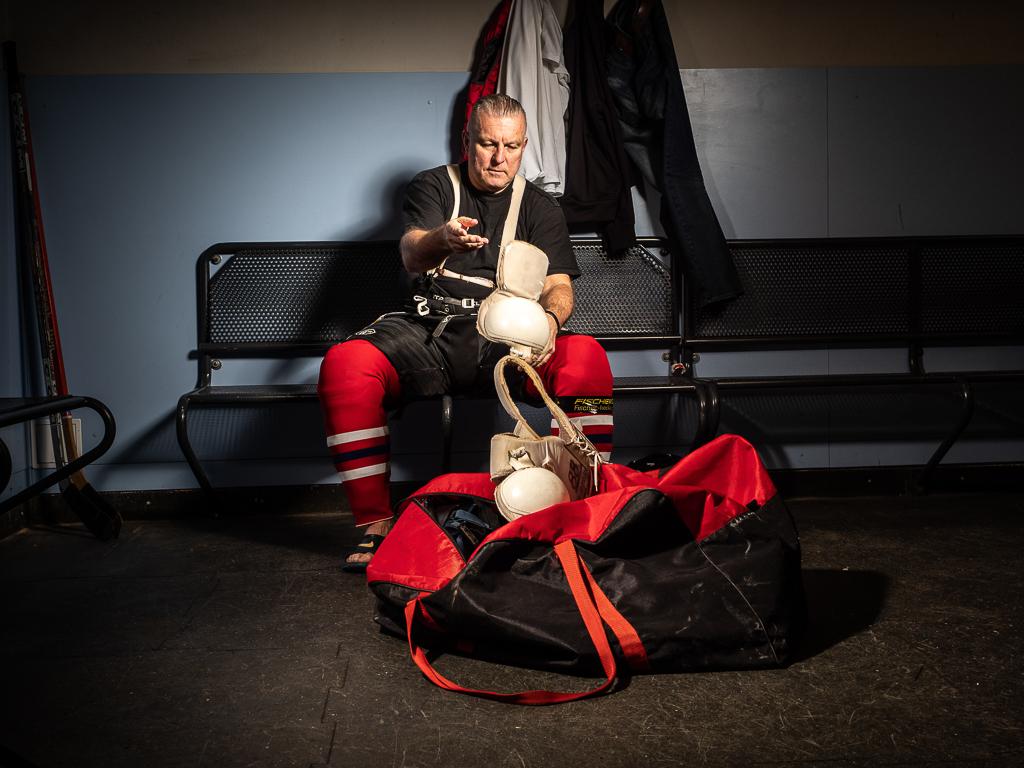 And then there were my parents. We missed each other at the airport without meeting. For the month that they visited us in Calgary, we managed to see each other for two days on Christmas Eve.
In the end, I packed and went to Pittsburgh. I had no idea what to expect, but I vowed to show Calgary that I wasn't such a bad player to get rid of me. That's how I understood the exchange. That I was not good enough anymore, that's why they got rid of me.
Nobody told me that the Penguins had a long-haired boy from Kladno, an incredible talent, who secretly went to cry in the shower because he didn't understand anyone in the room and he was homesick. I realized after a while that Craig Patrick, GM of Pittsburgh, learned how I had helped Robert Reichel in his NHL beginnings in Calgary. Then, when the Flames weren't playing me, he sensed a chance to bring me in to help them with a young Jagr.
I've never heard this from people on the club, not even once. Only years later did those who credited it to themselves said that they persuaded Craig to acquire me as Jágr's mentor. For me, it was important that I scored in the first game against Calgary and I felt great satisfaction. Mario soon came back and we started to play incredibly well.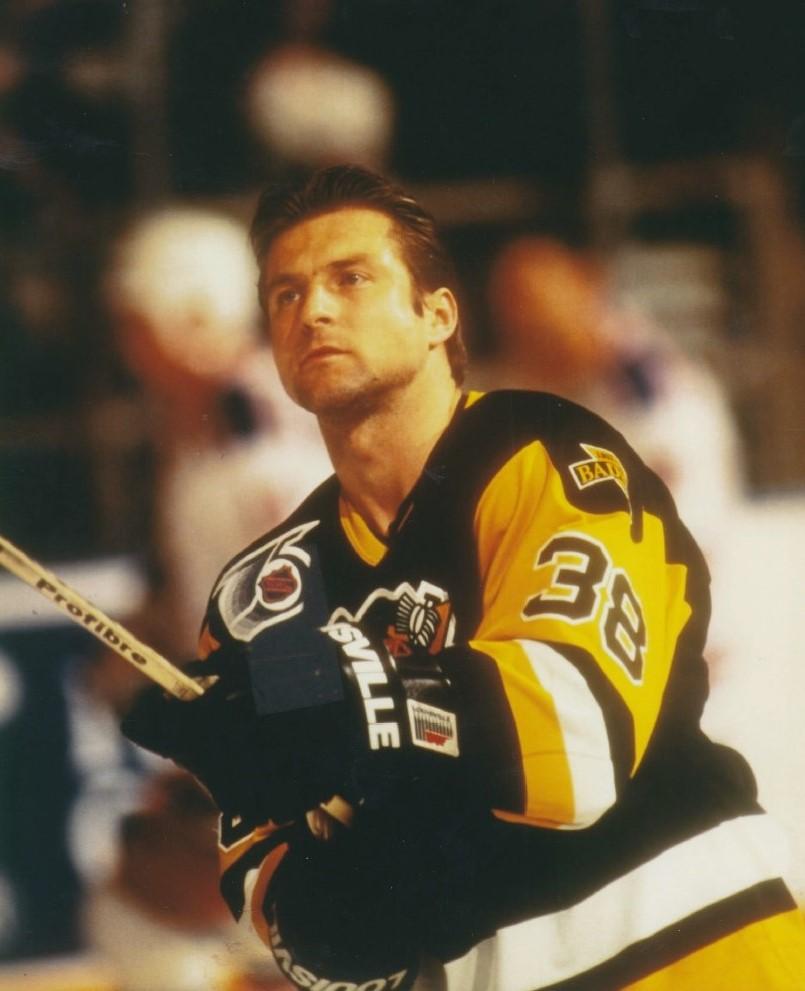 It went well with Jagr, too. They sat us next to each other in the room, he took me to the Neměc family, where he lived, and we became friends. I didn't act like a teacher, because Jaromír really just needed someone to make him feel good and to talk to; someone who would help him explore the new world and who would clearly explain to him how to deal with certain situations. These were small things, but summed up, they were important. The same little things Loob explained to me in my early days in Calgary, I passed on, first to Alby Reichl and now to Jagr.

There was only one problem with him. He sometimes stepped on the pedal in the car a little too much and he didn't want to pay the fines. After several offenses, he ended up in court, and Craig had to vouch for him with the police. Then he had a long conversation with him.
At the time, I had no idea how phenomenal a hockey player he would become. I had seen him as a young man on the national team, but that didn't mean much. But in his first seasons in the NHL, he did incredible things. Everyone remembers his famous goal from the Stanley Cup Final in 1992 against Chicago, where he slipped the puck between František Kučera's legs and then sent it over Eddie Belfour with a backhand into the net.
I also enjoyed my moments of fame when I managed to score two goals in Game 7 of the opening round against the Devils. Just recently, I saw a trivia question on Canadian television asking which players had scored two goals in a Pittsburgh jersey in a Game 7. There was Sidney Crosby, Bryan Rust, Max Talbot and me.
The goal that I will remember forever as fulfilling my dream would be the one over Vladislav Treťjak after Růžička's pass at the blue line. That one secured the silver medal for us at the 1983 World Championship. But this match against New Jersey cannot be forgotten. Paradoxically, it was also my only two goals in the playoffs.
Two goals, three Stanley Cups. Fucking lucky guy, you know.
I had the great luck to play for two fantastic teams in the NHL. In Calgary, incredible teamwork led us to the Cup, and we managed to dominate thanks to hard work even without some superstars. We held together as one big group of friends.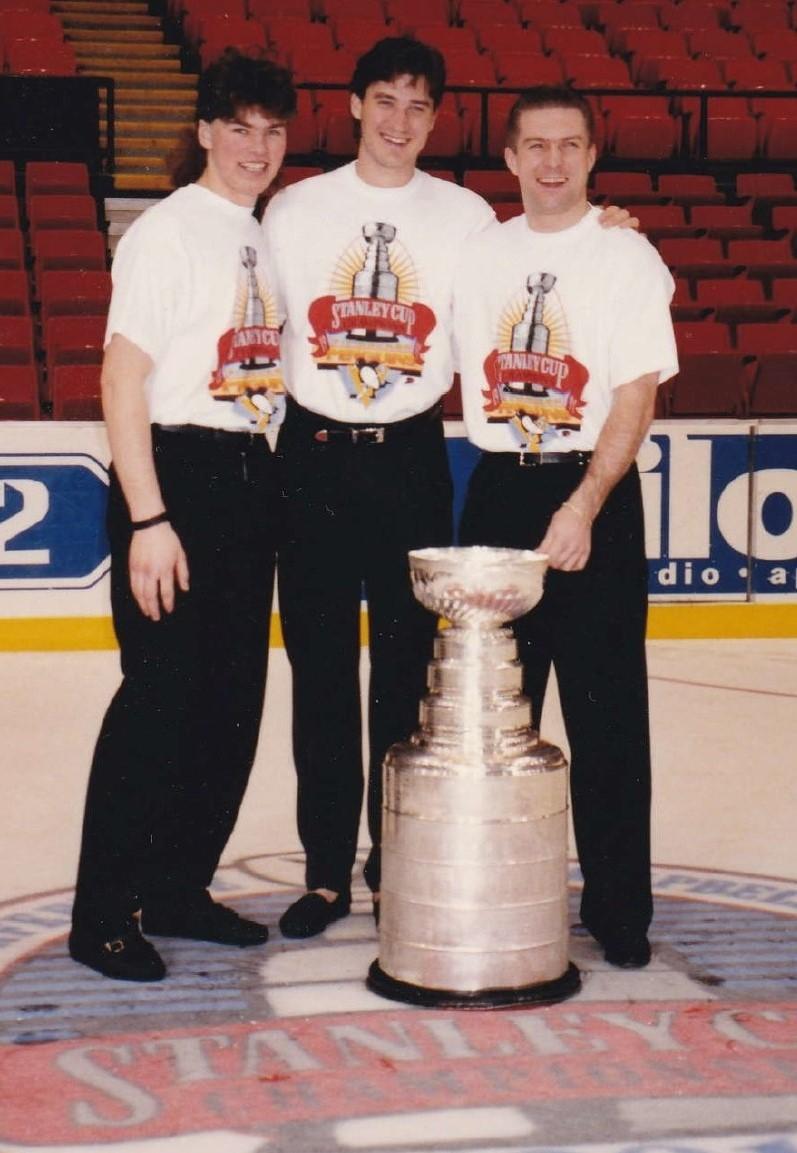 In Pittsburgh, it was an incredibly packed team with amazing players who managed to work together. Paul Coffey, Larry Murphy, Ron Francis, Kevin Stevens, Mark Recchi, Jagr, they were all great guys. Eventually, Rick Tocchet joined us as well. And Mario reigned over it all. The way he returned from the sickbed exemplifies what a unique player he was. After 10 months without hockey, he got on a bike for three days, then went on the ice with us twice, and after a week of easy training, he went to Quebec to play, where he had three assists. After three matches, he had two goals and four assists and he continued to dominate.

He was a classic leader by example. He wasn't one for big speeches. When he said anything, it was more so in the playoffs, but his uniqueness in the game was unmatched. He gave you confidence just by getting in his gear in the stall next to you. He was also a friendly, nice guy. He talked to everyone as equals; no big ego. When we finally made it to the Stanley Cup thanks to his great contribution, he invited the whole team to his house. We ended up with the Cup in the pool, which is one of my most favorite memories of the celebrations.
The second year in Pittsburgh, I met another unique personality in the league. Scotty Bowman took over and I found out why he was the most successful coach in history. In games, I must add.
There, he showed a really hard-to-describe gut feeling about what kind of line was playing well and against whom. He deployed players like no other I have seen and he was able to keep the team on the wave. He had an incredible view of hockey. He knew everyone's strengths and weaknesses, and he was able to take advantage of it.
But his practices were crazy. As he focused on details, he clung to completely irrelevant things like when we could only turn to one side or whatever during a particular exercise. No one liked it and the morale fell. For example, when he was chasing us around and we had to speed up at the whistle, stop at another and so on, I whistled as well so it was a complete mess. Then he shouted, all angry, wondering who was doing it.
So Mario went to Craig to tell him that it couldn't work like this, let the assistants lead the training and have Scotty just show up for the game. They were both able to accept that, and this also helped us win the second Stanley Cup.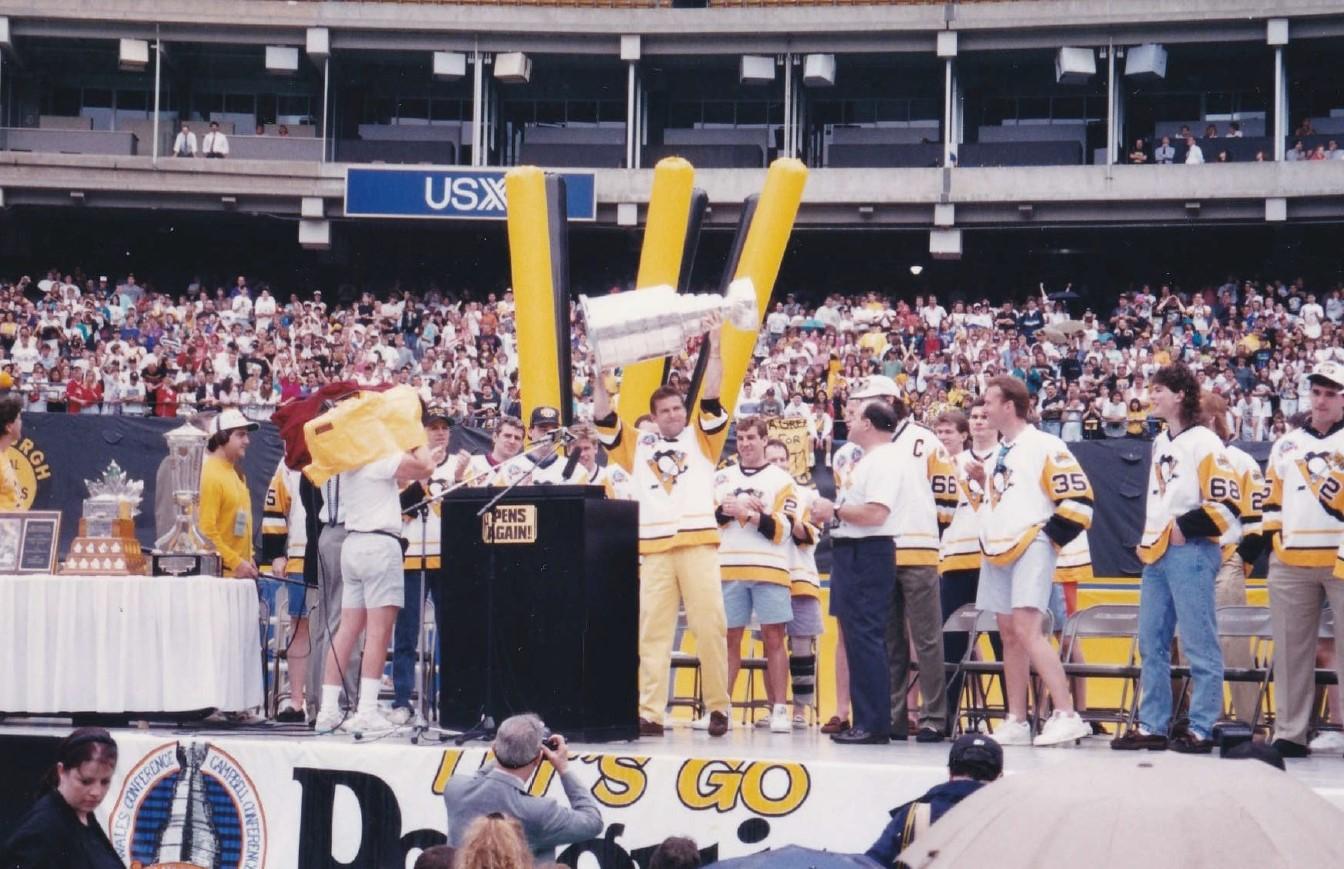 The celebrations were unforgettable in Calgary and Pittsburgh. The streets during the parade were lined with tens of thousands of people. The first year, we drove through the city to Three Rivers Stadium for American football and baseball with a capacity of 60,000 seats. We were each driven by a convertible before getting dropped off at the stage. A year later, we celebrated in the local central park, which was again crowded with people. I remember images from here that will never disappear from my memory. Also because I filmed them on camera.
It wasn't exactly GoPro and the picture isn't exactly HD quality, but a small, one-hand camera could already be bought. Not many people have such a treasure at home. I sometimes play the recording with my friends, but as soon as we continued to party on the ship, I didn't shoot anything anymore. That wouldn't work. Nobody got to see what we did there.
Shortly after the second Pittsburgh celebration, I made an appointment at Craig's office. He welcomed me, saying that they would add this much to my salary, but that he could only give me a contract for two years.
I said: "Craig, Craig, wait. I'm not here to sign a contract. I came to say goodbye to you. I'm done with hockey."
There was a moment of silence.
"Are you serious?" he asked.
"Yeah. Dead serious." I said.
He was waiting for me to argue about the money and the length of the contract, and I surprised him with this announcement. We shook hands and it was done.
To this day, Craig tells people that it hasn't happened to him many times in his career where he offered someone an extension and better money, and the person refused. But I already felt that it was enough. After 17 years of professional playing, I had had enough of hockey. My shoulder ached, I was finishing the season with a knee brace due to stretched ligaments, and I couldn't imagine that I would start summer training again after another Stanley Cup celebration. I could continue in Switzerland or Germany, and I had offers from there, but the idea of riding busses again after what I had experienced in the NHL discouraged me.
World Champion, three-time Stanley Cup champion. I realized that this was enough. I could just stop with a clear conscience and rather than risk completely destroying my body, I would rather stay strong and play sports just for fun. My family and I went straight to Hawaii and that's how my hockey career ended.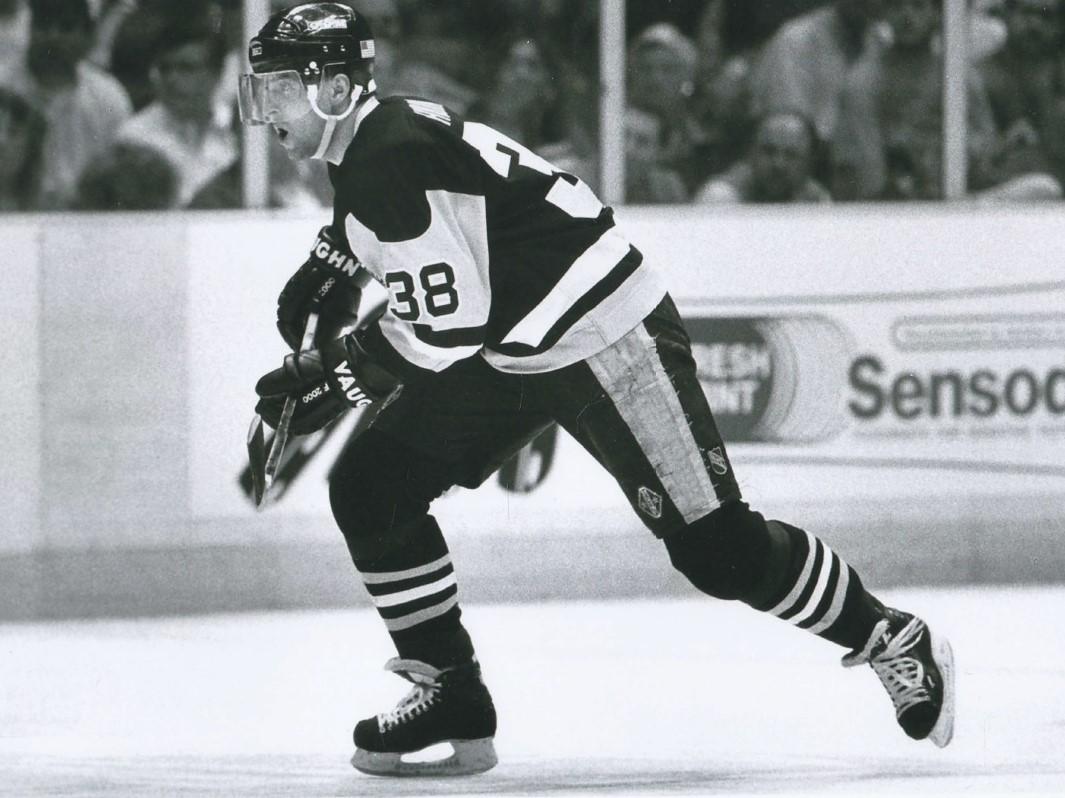 I mean, not forever. Another small gig appeared. I was persuaded by old Spartans, Standa Hajdušek, Karel Holý, Láďa Vlček and others that it would be a great idea to play in the second league with them for Velké Popovice. I said, "Yeah, I'll go so I'm moving a little and to enjoy the beer after lunch a little more."
But we had a team full of amateurs, guys who went to play after work. They had just advanced from the regional competition, while they were not quite ready for the higher competition. We came to Havlíčkův Brod for my fourth match. Sold out there, and they borrowed a line of young boys from Pardubice for us. We were defeated 14-1.
I scored our only goal, almost like Lanny McDonald in his last game, I would say. But seriously, I immediately told the boys, "Sorry, but after all I have experienced, I don't have the need to go through this." I've never played in a competition since. Sometimes I just go somewhere with the old pals, but over the years I only enjoy it when I can just play with someone easy, no cross-checks and whatnot. I kept playing tennis and golf, that's enough for me.
Mainly, I'm still around hockey, so I don't miss it in my life.
As soon as I finished in Pittsburgh, I took advantage of previous relationships with Calgary and started working as a scout. In the early 1990s, as the NHL became more and more open to Europeans, clubs were looking for someone to look for players here. I liked this option. I knew I wouldn't be able to just do nothing, so I went for it.
I remember my first task exactly, the U20 boys tournament in 1994 in Klatovy. They sent a scout from North America with me to help me look around and show me how to do stuff. Player reports already had to have a certain structure at that time.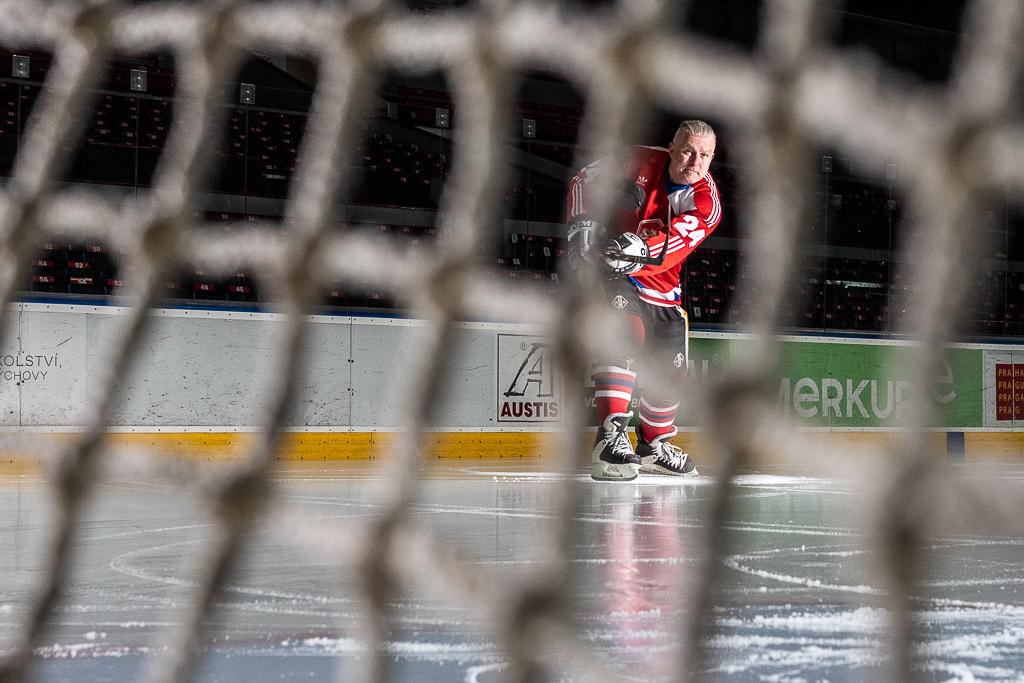 They were written by hand, no computer. I didn't get one until a few years later, but it was this old one, with a black screen and a flashing white cursor. After 17 seasons, when I may have stretched in my room after the match, turned on the TV and had a beer, I suddenly wrote several multi-page reports and then spent an eternity on the fax. I stuffed 25 A4 papers into it, then found that it had gone bad on the other side of the world, so I did it all over again.
I was learning completely new things. Add to that travels I had to plan myself. Before the internet started, it was crazy. For hats and T-shirts with the Calgary logo, I passed on statistics, lured invitations for junior national teams from coaches, and in Russia, I relied on a helper who was able to get to all the stadiums.
These were the ancient times of scouting, but it was more fun because of that. Over time, a group of friends formed; former opponents and teammates, with whom we met around the world and sometimes traveled together. We had a rule that we didn't talk about players together, but on the other hand, today you don't have a chance to hide someone from each other. The hockey world is scouted down to the last bits, so the only thing you deal with is what types of players your club currently needs. Back in the 1990s, you could find someone in some competition that others had no idea about, but those times are long gone.
It is also beautiful to see how the priorities have gradually changed. When I started, 185 centimeters was considered small. The priority was big hearts, strong boys, who may not even be able to skate that much, but they must not be afraid. Today it is quite the opposite. It probably wouldn't have gone the same way in Calgary had we all agreed before the 1997 draft that we wanted a Russian Sergei Samsonov, but our head scout, the old school guy, disagreed. He said that he was too small.
With the sixth pick, we took Daniel Tkaczuk, whose NHL career ended in 19 games, and Samsonov was taken by Boston, two positions behind us. As a 19-year-old, he scored 22 goals the next season and eventually gathered almost 600 points in the league.
Honestly, you don't have to be a great expert to see the most skilled guys. Just watch the game and they will rise out of it themselves; they will come to you. There are many players who go up and down, but the talent and a feel for the game are something completely different. This is how David Výborný impressed me, or Jakub Voráček. I always really liked his style and commitment.
I see about 250 games a year. For Dallas, where I moved in 1999, I am now in charge of Czechia, Slovakia, Germany and Switzerland. At the beginning of the season, I always go to all the junior teams where young players play, to have an idea about that year's crop, and then I gradually go to see the boys who interested me and send messages to them about America. And of course, I see all the national events like the U18s and U20s.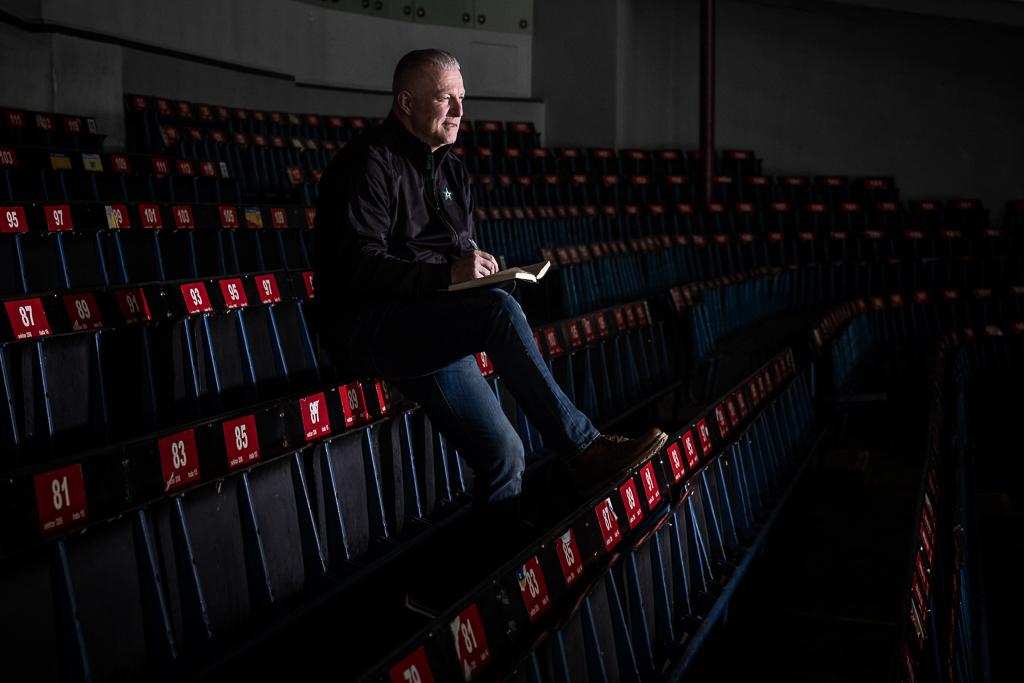 Most often, on my way in a blizzard from Switzerland, I wonder if it's still worth it to me, because the work doesn't have some obvious result. It depends on so many factors. Everything still depends on how your club ends in a given season, which has a major impact on the order of selection in the draft. Although, as scouts, we will prepare a list of players for the general manager according to priorities, on the day of the draft, the draft is basically just crossed out, as the names you choose go to the teams in front of you. And even if you get someone you definitely wanted, you simply take an unfinished product; an 18-year-old boy who meets some girl a year later and loses the will to work hard.
But that's why we do interviews. We are interested in players from a personal point of view, we're finding out what families they are from, and after the season we do interviews with the selected ones. After all these years, I have amassed a lot of questions with which Itry to find out as much as possible. But agents prepare their players to respond the way clubs want. Sometimes, I feel like I'm talking to a robot.
At the same time, however, the same is still true as was in my time. When anyone steps on the ice in the NHL, they have to show that they can do something; that they have what it takes. And when a feared opponent comes for them, they should not dodge him.
Many boys have a much easier path to the NHL than I did, but that doesn't mean they'll be fucking lucky guys.
Jana Mensatorová and the archive of Jiří Hrdina