I know exactly what I did the day my mom died. I was training. I never missed a single session.
Aside from my passion for hockey and the opportunity it provided me for a future, it was also an escape from an unpleasant reality. Long before my mom died, she was sick and the sight of her pain tormented me. I lived only for my dream of the NHL. I didn't want to watch my mother slowly vanish before my eyes, so when I was traded from Šumperk to Pardubice in ninth grade, I wanted to stay there as much as possible and not travel home.
Training was my excuse. At the age of 14, I didn't have the balls to watch a person who loved me so much, suffer so much. My mother had been battling cancer for a long time, but a year after I left, her condition worsened terribly. After a month, I came home, and I hardly recognized her. She had already been hospitalized. I didn't understand the gravity of the situation at the time, but I would soon lose her forever.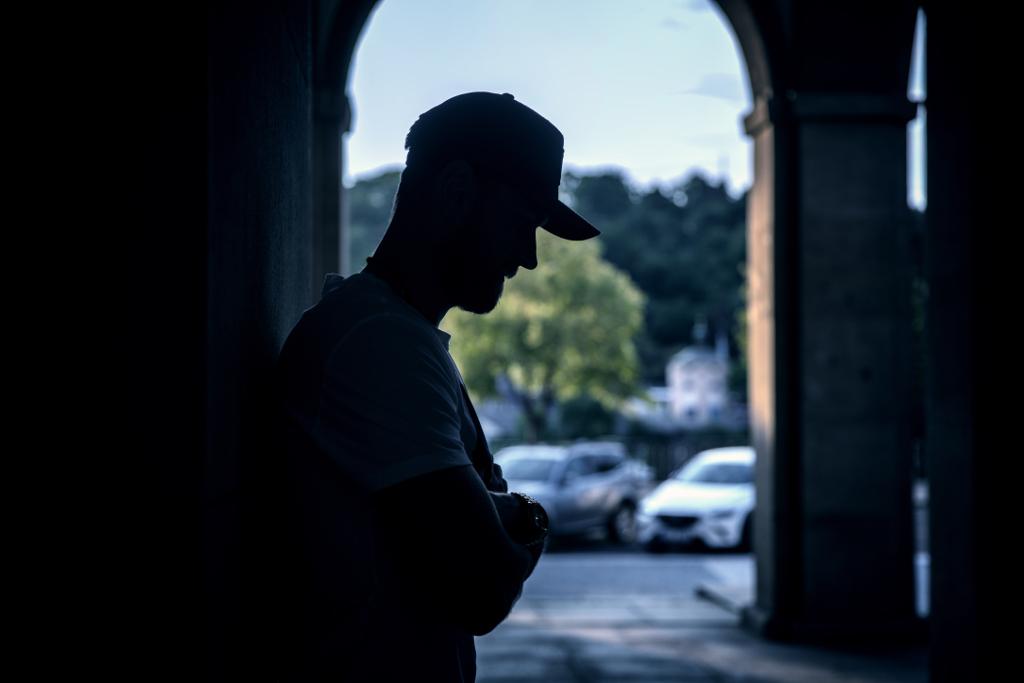 As part of our summer training, we were jumping up the stairs, and before we went to change for hockey practice, I stopped at a vending machine behind the boards to buy a Mila bar. I still remember that exact moment. My father called and told me that he was in front of the stadium waiting for me. Everything was clear the moment I saw him and my 5-year-old brother Denis, who had tears pouring down his face. My father confirmed my fears and we sat on the sidewalk of the parking lot behind the stadium not really talking much.
My father asked me if I was coming back home with them. "No," I told him. "I'm not going." I couldn't bear the idea of looking at the apartment where I grew up, without my mom there.
I gathered myself and returned to the locker room to join the boys. I didn't tell anyone what was happening. I didn't show any emotion. I was 15 and I was already training with the juniors. I thought that no one could see my eyes through the steel cage on my helmet. Sprint, pass, shot, turn with the puck. I managed everything just like everyone else. Except I was crying the whole time.
On the way to the dormitory in Rybitví, I confessed to my older teammate Martin Vágner. He understood why I didn't want to go home. To distract me a little bit, he invited me to Jaroměř, his hometown, for a weekend. I returned to Šumperk only for the funeral; the first funeral in my life.
It was weird. I sat next to my father and felt empty. The worst moment came when I stood up and a never-ending stream of people wished us sincere condolences. A lot of my friends from elementary school came. I wanted it to end as soon as possible. I wanted to go back to Pardubice, to my escape.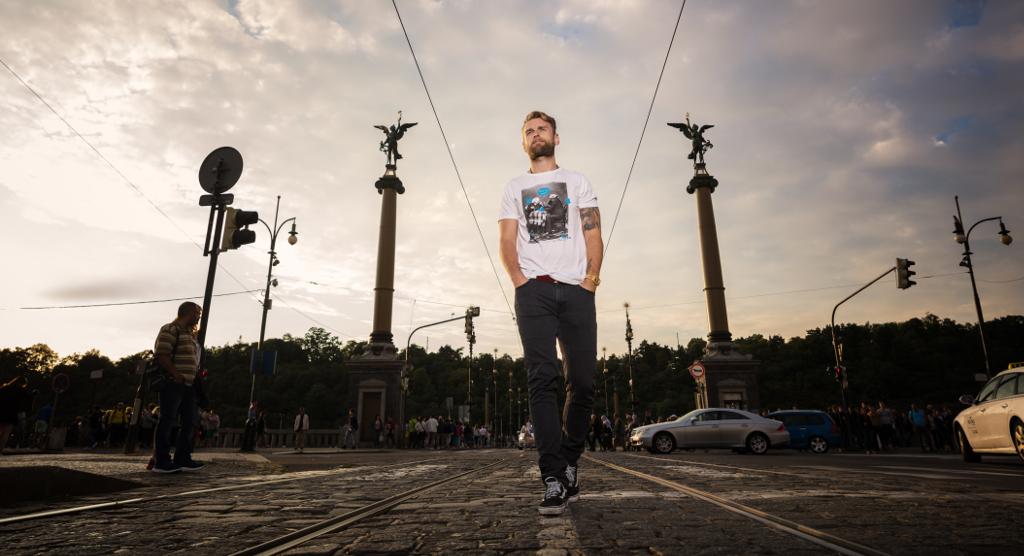 The first day of training after my mother died helped me. Hockey was everything to me. It fulfilled me, it amused me, and I was a decent player. I heard rumors that I could play in the NHL one day and my head was filled with that idea.
It was not disrespect for my mother that led me to avoid confronting that tragedy. Her death was very hard for me emotionally, but I had something in my life that I could focus on; something that gave me a way of moving forward from her loss. At that time, I did not fully understand all of the consequences and I know if something similar happened now, I would handle it differently. As I get older, I realize how much I miss my mother, but who knows what would have happened if I hadn't been so focused on hockey. What would I have done? I had nothing else. We bet everything on a single card. There were a lot of guys who failed. Luckily, I didn't.
There was a time when my career was in jeopardy, almost before it had started. I was 17, attending a national team meeting, when I suddenly began to pee blood. I rested for a week, but it didn't help; the issue kept coming back and certain numbers were always concerning in my blood tests. I had a biopsy, but my body eventually returned to normal and I haven't experienced the problem ever again.
I am fortunate because I didn't finish school. Even in elementary school, I had a poor grade-point average and I left high school at age 16 because I was already training with the Pardubice first team, which was very time consuming. I spent most of my time between trainings, sleeping in a dormitory. Martinec and Šejba, who oversaw us, always wondered why I was not at school, but I needed to rest. Moreover, I heard how talented I was, so who would want to go to school?
First, I started to skip math classes, which was a big problem in an economics school. I attended math class exactly four times in a year. Sometimes, I was at school, but when math was supposed to start, I disappeared. I was afraid, I didn't like solving math problems. I preferred to go to the gym.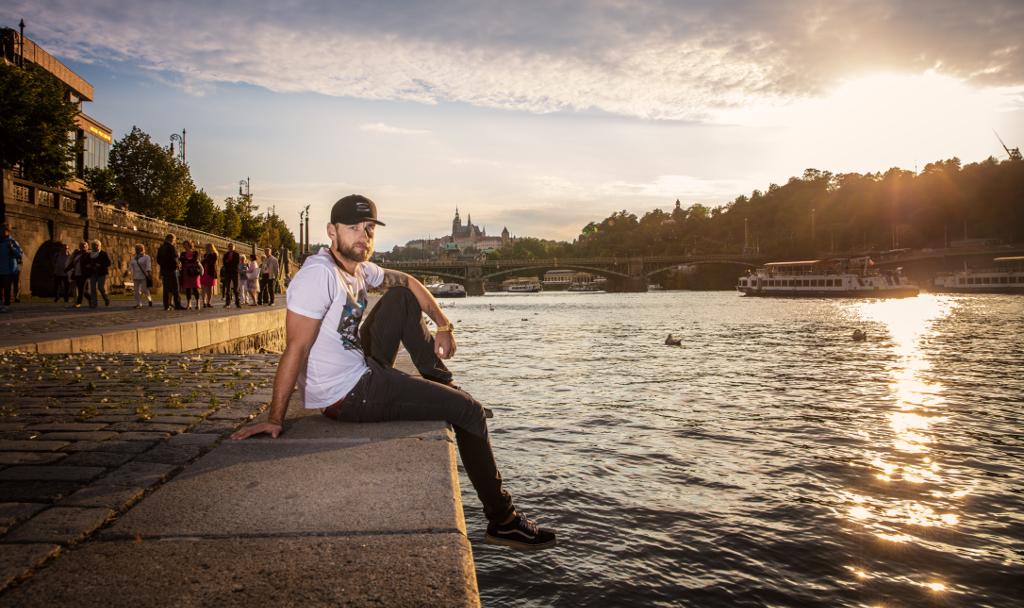 My father and my agent were there with me, and I remember the headmaster saying to my father, "Mr. Kindl, we'll let him pass, but you must promise us that he will never return to this school."
So, I signed up somewhere else, but I literally just signed up because I never showed up. I completely skipped my education. I was raised by hockey and the following year, I was supposed to go to Canada.
I sat in the last row of the plane with tears in my eyes. My father and I had just said an emotional goodbye as he sent his first son into the world. I had never been alone this far from home, or for so long. I didn't know a word of English.
In anticipation of this new chapter in my life which was supposed to bring me closer to the NHL, it never occurred to me to bring a picture of my mother with me. As I unpacked my suitcase upon arrival, however, she was there in a frame. My father had packed a photo for me.
From that point on, I always kept a picture of my mom on my bedside table. Whenever I look at her, even after all these years, I always hear her voice: "To a woman, you always have to deny. Deny, deny."
I don't know why, but this was her advice that stuck in my memory.
Sidney Crosby. Jakub Kindl. Are you thinking that these two names don't belong in the same sentence? That was not the case a year before the draft. I was right behind Crosby in the scouts' forecasts, and although my first season in Kitchener did not turn out very well, the manager told me at the end of the season that I would be drafted in the first round. In my room back in Šumperk, I watched a live broadcast of Detroit picking me at No. 19 in 2005.
The Red Wings were the only club that I didn't talk to during the physical tests. I later asked general manager Ken Holland about it, and he told me that they didn't need to find out anything from me. They knew exactly what kind of player I was.
Who wouldn't be confident after such words?
The Red Wings were still dominating the NHL. At my first training camp at the age of 18, I had the pleasure to play with Steve Yzerman before his last season, as well as other big names. When we were divided into three teams, for example, I ended up with Brendan Shanahan and Mathieu Schneider. Shanahan walked around us and introduced himself, shaking hands with all of us. Everyone was thrilled. Only Robin Big Snake, a fighter, told him, "Dude, I know who you are. You don't have to introduce yourself to me."
Shanahan invited us young guns for lunch. If I'm not mistaken, it was the first time I ate a hamburger.
The Red Wings only let me play one preseason game that season, but I didn't want to play more. I was looking forward to going back to Kitchener, where I was suddenly an experienced player. A year more experienced, drafted in the first round, I couldn't wait for them to entrust me with a leading role and to prove on the ice that I deserved it.
It worked. I scored a point almost every game as a defenseman (58 points in 60 games), and at the end of the season I was sent to the AHL team in Grand Rapids. I arrived at the next Red Wings training camp full of confidence. In four games, I scored two goals and one assist, and I assumed that I could suddenly make the first team at the age of 19.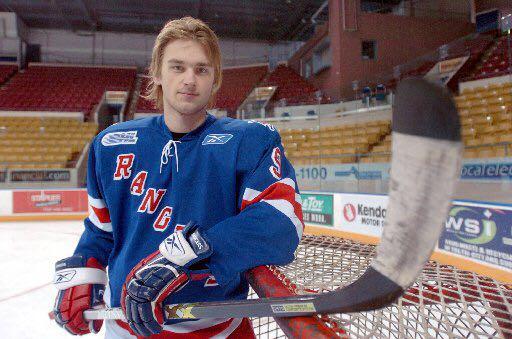 I ended up on the junior team again. That's what Detroit is famous for. They don't rush anything. Although I left disappointed, it was great in Kitchener again. "It'll work out next time," I thought.
I believed that I would be the new Nick Lidström, that I would gradually take over after him. Accordingly, I thought about my importance to the Red Wings, but so far, at the age of 20, they hadn't given me the slightest chance, which grounded me.
In Grand Rapids, I couldn't even get up from that ground for a long time. I realized how difficult it would be for me to switch to adult hockey. I failed the switch. I failed in this first season, where I barely played compared to what I was used to from juniors. I had the worst plus-minus statistic in the league. Minus thirty-four.
It was so bad that I considered returning to Czech. Me, the hero, drafted in the first round by Detroit. I had always envisioned jumping from the junior league to the NHL and immediately becoming a star. Instead, I had trouble playing for the farm team.
That's when Jiří Fischer, who already worked for the club, helped me. He told me to be patient, to listen to advice and work on my game.
In retrospect, I see he was right, but telling this to a guy who was used to being two steps ahead of the others and suddenly realizing for the first time that he was not that good was hard. From the age of 14, I only knew the way up, and now I was quickly descending. There were games where I finished minus-four, for example. When we exchanged presents for Christmas, the older guys gave me a green jacket, an allusion to winning the Masters golf tournament by being the most strokes under par.
I couldn't take it. It didn't seem funny to me.
I improved in my second season. I finished minus-14. I felt like I was becoming a different hockey player. As a junior, I used to do whatever I wanted on power plays and just attacked, but Detroit's strategy was based on something completely different. They wanted me to use my skills, but first they needed to make me into a player who would fit into the team's defensive concept.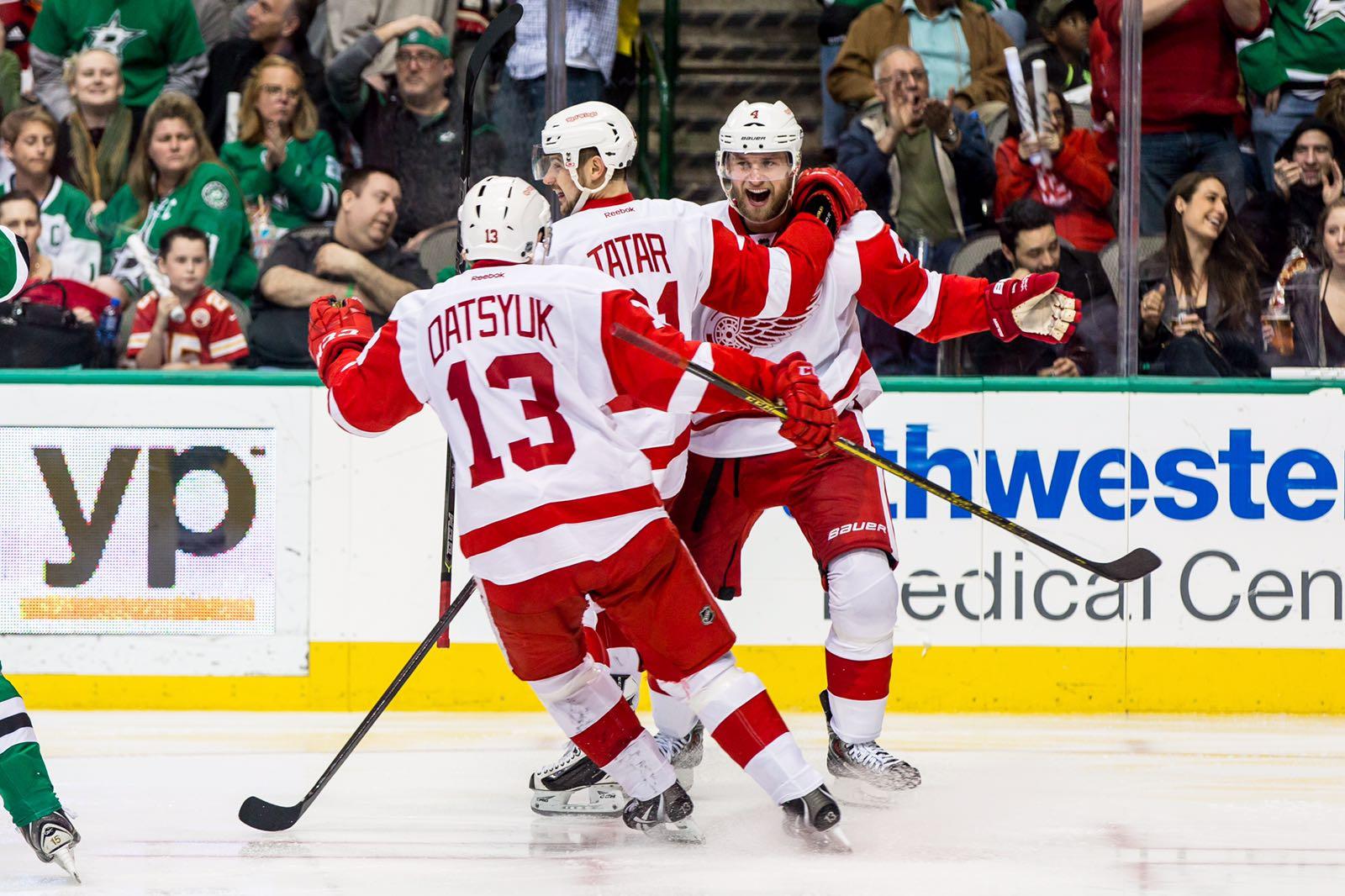 I didn't understand it for a long time, and when the management came to see me, I wanted to show them my individual skills. I thought that I always needed to be on the puck and skate here and there, and that they would like it. But they told me, "No. We know you can do this, and how you shoot and play. But we are interested in how you play without a puck, how you position yourself, how you defend, how you do not let the opponent into the goal crease, and how you do not lose a duel in the corner."
It was hard for me to realize that hockey in the NHL, especially for a defenseman, is not about productivity, but about details. If you don't have them at a certain level, no one will keep you in the league for a long time. Although I played in the AHL All-Star game, it didn't mean I was ready for the Red Wings.
It wasn't until the third year in AHL, when I was almost 23, that they gave me a look in Detroit. For three games. I played there steadily from the next season on.
There were other lessons. Every day. Unlike the farm team where everyone fights for themselves, I had real professionals around me, the best players and especially the best defensemen of their time. I learned from everyone, how they dealt with various situations, how they reacted, when they charged, and when they held back. I tried to memorize everything.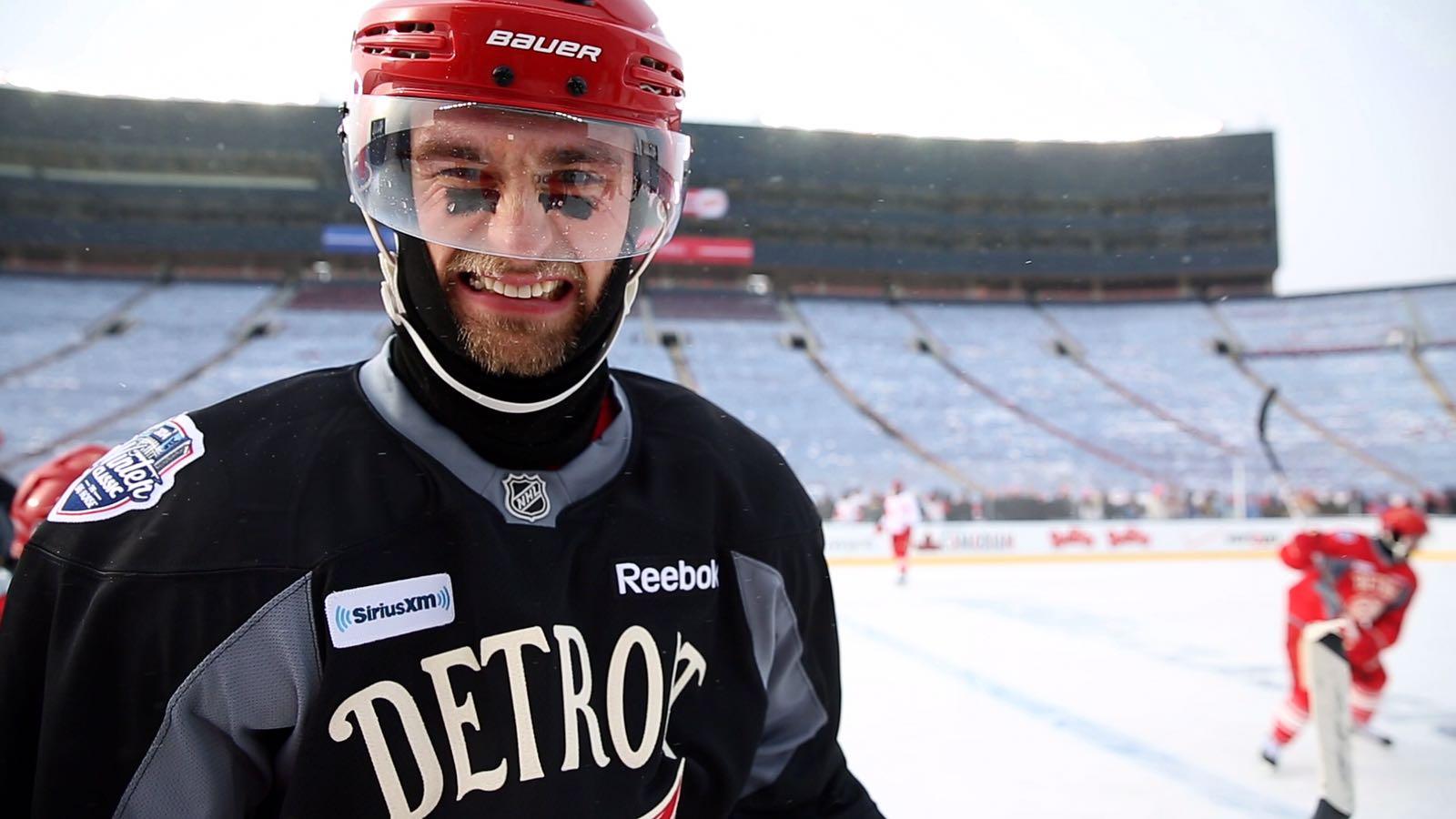 We were also coached by Mike Babcock. As a human being, I can think of him whatever I want, but his emphasis on every detail that makes players better is the reason why as a coach he is so valued. Whether we won or lost, the next day, he had prepared a five-minute analysis of things that we should improve upon, and we would continue to focus on those. He had a different preparation for each game; a detailed strategy for every team in the league.
He taught me how to keep my opponent from the front of the goal, how to stop him from going into a corner, and how to move without a puck. I didn't really know any of these things before, and I never needed to.
After the first year on the farm, in that crazy minus season, a few other boys and I were called up to join the first Red Wings as black aces for the playoffs. I didn't have a single NHL game on my résumé, but I was already training with Pavel Datsyuk, Henrik Zetterberg and others, when they needed to fill out a practice while players were resting. We traveled with the team for away games, trained after them and watched the games from the stands.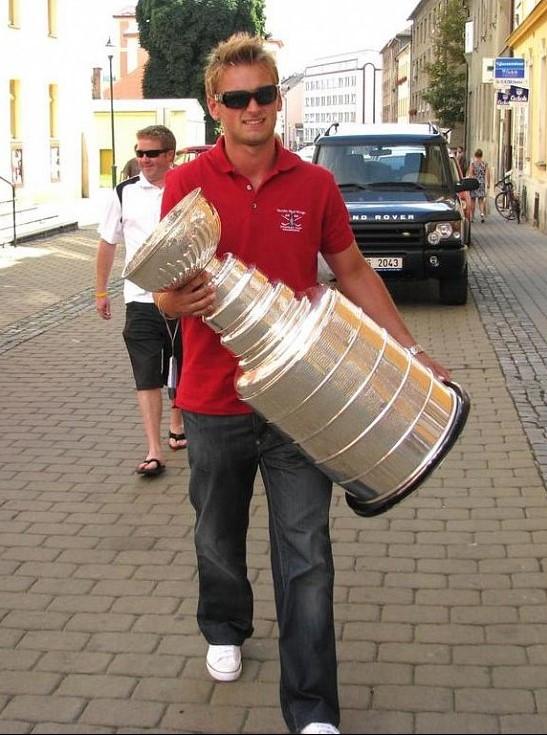 I was nervous during those training sessions and did everything that the older guys told me to do. I let them eat first or board the bus. But when we arrived in Pittsburgh for the finals, the bus was so full that when I was the last to get into it, there was nowhere to sit. Move on. I moved on. All seats were full until I saw one last seat in the rear of the bus next to Chris Chelios, who was watching "Rambo."

He must have seen my shy look.

"Come, sit down," he told me before I could ask. So, I rode next to Chelios to the Stanley Cup Final.

A few weeks earlier, we started the playoffs with two defeats against Nashville, which prompted Babcock to make a switch from Dominik Hašek to Chris Osgood in goal. I sat next to Hašek on the plane to Colorado for the second round, listening to him believing he would start again in the next game. He wanted us to prepare him properly, so after practice, Andreas Lilja and I took turns shooting at him. He let us place the pucks in the face-off circle and ordered us to fire at him as fast as we could. We skated across the entire rink, shooting hard and he caught everything. Unreal. He was incredibly stubborn.
"You're starting again, aren't you?" I asked him on the bench.
"You bet."
But Osgood stayed in the goal and the boys beat Colorado 4-0. Hašek didn't get into another game after that.
At the final game in Pittsburgh when Detroit won the Cup in 2008, all of the backup players were also dressed in their uniforms, so for the first time, I pulled a Red Wings game jersey with my name over my head without having to play even one second. The final siren sounded, the boys jumped on each other, they opened the gates and we all went running after them. I hugged all of those legends. You can find me in the group photo, but the feeling I had from all this was inappropriate.
Each member of the team was given the opportunity to pick up the Cup. Some guys who had played at least one game of the season, for example, took advantage of that. I didn't. It felt was stupid to show off with the Stanley Cup and I'm still convinced that I did the right thing.
After the season, the club offered me another chance as the Cup flew to the Czech Republic for teammates Hašek and Jiri Hudler. They told me I could have it for half a day. I liked the idea of showing off this trophy in Šumperk, so I agreed. I touched the Stanley Cup, which according to legend, I shouldn't have done until I had won it myself, but at least I didn't lift it over my head.
I believed that I would win the Stanley Cup one day, so that I could enjoy this joy to the fullest.
My best season didn't start in America. The NHL lockout allowed me to return to Pardubice. Although we did not play that well, even with the help of David Krejčí and Aleš Hemský playing for us, it was valuable for me that I was playing in all situations. I played power plays, shorthanded, received an invitation to the national team and boosted my self-confidence.
I remember how much Pardubice fans were disappointed. There were high expectations for us. People probably think that NHL players can decide the games themselves, and they were especially critical of me. If I made a bad pass I heard them whistling and booing. It bothered me. I didn't experience this in America and we sucked as a team, changing coaches twice. When the NHL started in January, I arrived ready like never before.
I still didn't have a defined role during the training camp, but even though two experienced defensemen, Ian White and Carlo Colaiacovo, had joined Detroit, I believed in myself. Injuries hit our blue line, I got my chance and I used it. That ride ended in the second overtime of the seventh game of the playoffs, in the second round against Chicago, which won the Cup. I played all the time, I played well and I finally felt like a legitimate NHL hockey player.
But only for a moment.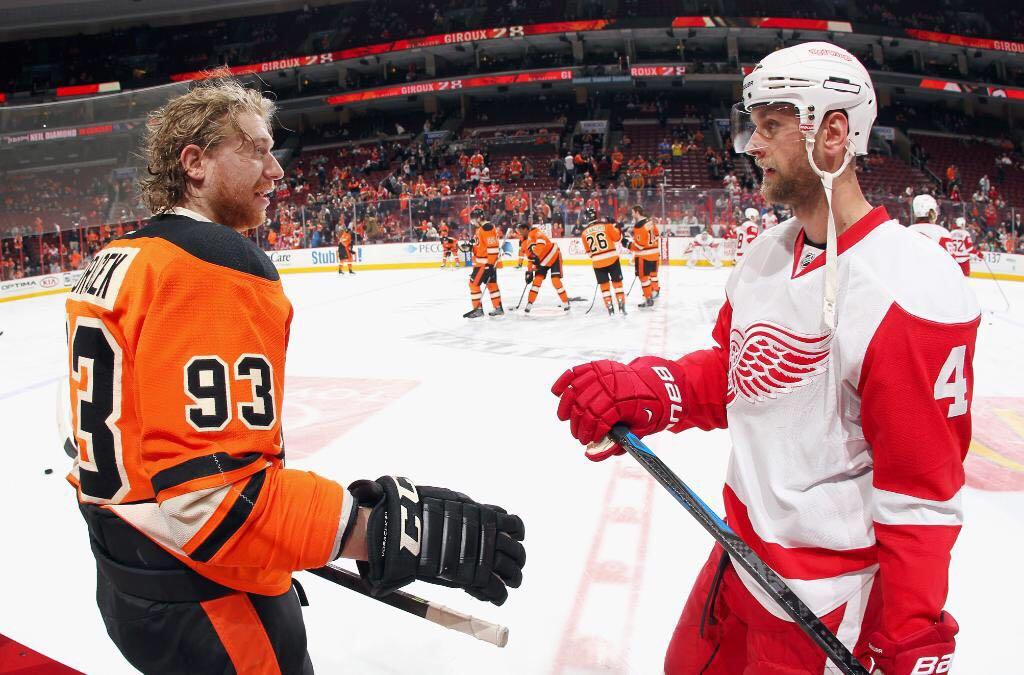 The following summer, I signed a large, four-year contract. I thought that my place on the team was secure and I became satisfied. I wasn't crazy enough to think that I didn't have to work hard anymore, but I let it go to my head. The pressure of recent years, when I had to prove over and over again that I could be the player that the Red Wings once saw in me, exhausted me. I no longer wanted to fight through insecurity. I knew I would have a job for four years to come, and I would have a lot of money coming with it. Suddenly, I was too satisfied. It felt like I had finally made it, and that my place in the team was unshakeable.
It wasn't. Even when I was drafted, Babcock asked the scouts what kind of player I was.
"Something like Martin Škoula from Colorado," they said.
"Oh, Jesus," was his reaction.
I wasn't his favorite player from the beginning, and even though Holland liked me, Babcock seemed to constantly test what I could handle and he let me know that he didn't like me as a player. I couldn't stand him as a person.
I saw him making jokes with the others, but with me he barely exchanged a few words. If he did, it was to humiliate me. For example, he once put me on the right side of the defense, and I was looking at the lineup in disbelief. He was just passing by and heard me, so he looked at the lineup and said, "Yeah, you're on the right side. You have trouble playing on the left, and I'm making it harder for you, right?"
He erased it and put me back on the left.
He seldomly trusted me on the ice. My teammates also wondered what the issue was, because even when I didn't play for a long time, I immediately was among the best when he gave me a chance. Then he let me sit again. Sometimes, I didn't play a single game for two months, then I jumped in, played well, scored a goal and an assist, for example, and then didn't play the next game again.
It's not fun to be on the sidelines for so long, then get a chance and when you barely get in the game rhythm, you are out of the lineup again. It happened so often that I didn't know if I would be playing in the evening. One time, I stayed in the locker room after the morning workout and was suddenly told to prepare for the game. I had already completed two extra training sessions that day.
Despite all that, I played well that day. And then I ended up among the substitutes again.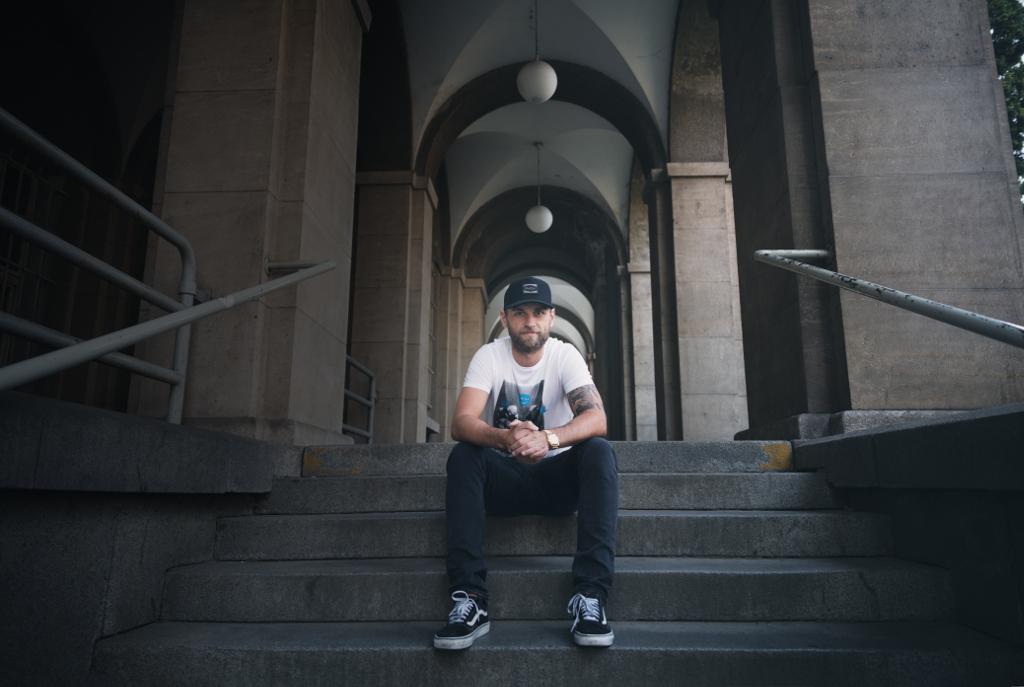 But I didn't let him break me. Despite what was happening, I kept my head up in the locker room so no one could notice how frustrating it was. I kept it all inside and tried to be a good teammate. I learned to stay calm, never too negative, never too positive. I tried to keep a good mood and help the other boys as best I could. That's why no one ever had a problem with me.
Maybe my behavior didn't help. Babcock saw that he could do whatever he wanted to me, and I would accept it. And whenever he gave me a chance, I wouldn't disappoint.
The first year after he left Detroit, we played in Toronto, which was his new team. In overtime, I picked the puck up in our defending zone, broke away and scored the game-winning goal.
I was happy like never before. I won't deny it, but I was even more delighted with how happy my teammates were for me. They knew how hard it was under Babcock. That evening, I received a lot of messages from people all over the club, from chefs, guys who parked our cars, facility personnel, and from the people who worked in offices. They all congratulated me.
In Detroit, we were like one big family. That's why I didn't want to leave.
I should have left earlier; I know that today -- before I got the label of someone who was always ready to replace someone in the lineup. I let everything go too far, but I still believed that I would be the new Lidström one day; that I would stay in a single organization from the age of 18 and gradually become the defensive star there.
Instead, I reinforced my status as the seventh defenseman more and more; a player who jumped in from time to time to play his part but is never the first choice when it gets tough. The longer you are in such a role, the more your team perceives you that way. And not just the team, but the whole NHL perceives you that way. It doesn't matter what you are capable of; what your strengths are. You're just the seventh defenseman for everyone.
The fact that I didn't leave earlier probably hurt my career. At first, I didn't want to leave the club, which grew so close to my heart. I had a big salary, comfort and I was convinced that I should not run away from the fight.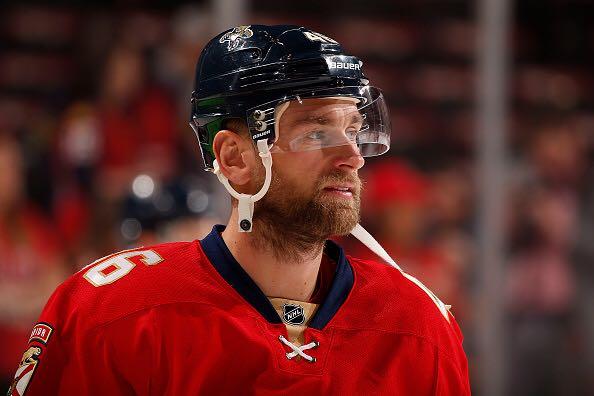 I didn't run. I was traded to Florida, a trade that eventually made sense to me. For the first few months, more than a feeling of being a member of the Panthers, the dissatisfaction that I was no longer with the Red Wings prevailed. I could not come to terms with the new reality. I had spent 12 years in an organization that was still the top of the NHL for me. I just couldn't get it out of my head. But the game was great in Florida. I felt important. I was on the ice in all situations.
Then came the playoffs, we lost the first game to the Islanders 5-4. I was on the ice when the Islanders scored two goals, including the winning one, and the coach, Gerard Gallant, decided to make a switch. He took me out and put a young gun in.
I never blamed others for getting a chance at my expense. When I watched the next game, even though we lost in the end, the boys played well. The coach no longer had a reason to change the lineup. I respected his decision.
In the fall, however, everything went bad during the training camp. Everything in the club was reorganized, including the coach and the general manager, and they got rid of me. I still had one more year of a $3 million contract, and yet I was sent to the farm team a week later.
They said I was fat. Yes, fat. Body fat, as they call it in America.
I've never had it under 10 percent. I have kept it at 12 percent my entire career. In Detroit, no one minded because they saw me training and working hard, but the new leadership in Florida suddenly started to question my test results, that in my 30s I had 12 percent body fat. I still trained the same as years before.
After a preseason game, I was told that I lacked commitment, and when we talked to the general manager, the coach said, "Yeah, and you made a bad pass."
It was clear that they didn't want me there.
So I accepted my destiny and went to join the farm team. I could be either upset or try to enjoy my new role. I chose the latter. But the city was another story.
Going to Springfield, Massachusetts from Florida was a shock. I had a beautiful apartment with a huge balcony and views of the sea and boats in Florida. Suddenly, I was sitting in a hotel in Springfield and the downtown was crazy; regularly a dangerous place. Gangs, robberies, drugs. The club told us not to go there.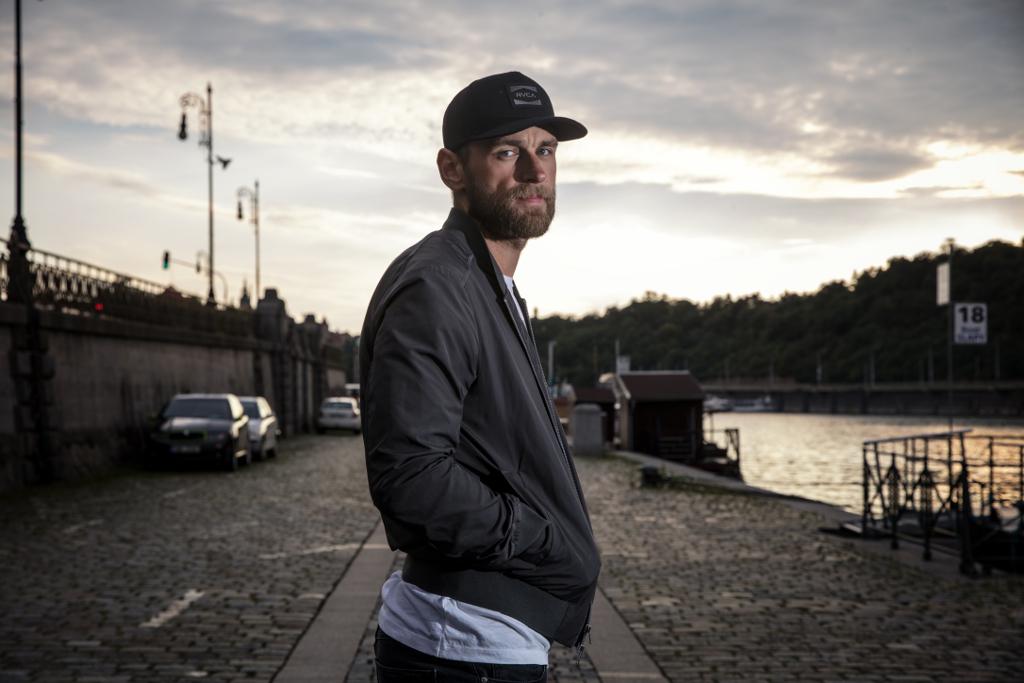 I figured that the rumors were probably true at Halloween. A loud bang woke me up in the middle of the night. I had a river view from my hotel room, and I couldn't see the main street, so I thought it was a firework, and wanted to sleep again.
But it sounded a little different.
Bam.
Bam.
Bam. Bam. Bam.
Five shots, all loud and clear. Then a police siren. That's when I realized it was probably not fireworks. On the street in front of the hotel, the same one I was returning to from training in the morning, guys were shooting at cops.
Welcome to Massachusetts.
The arena was a three-minute walk from the hotel, so I didn't know anything else during the month that I lived there. I was always among the first in the locker room and left with the equipment managers because there was nothing else to do. Once again, as in my youth, hockey was the only focus for me every day. I liked the role of an older player helping young guys. I tried to help them improve and be prepared if they would trade me somewhere else. I was reconciled with the fact that I would not return to the Panthers.
So what, I was still playing, I was somewhere where they respected me, I was one of the oldest, guys liked me, I got along with coaches, and we had fun. Under those circumstances, I went to the locker room every day and realized that I actually enjoyed it.
Then they called me back up. I arrived on the day of the game and without a word I was sent back the next morning. When I asked for a reason, they told me that they were trying to trade one player, which didn't work out. Why do they need to treat a 30-year-old this way?
After another 14 days, I joined the Panthers for the second time and permanently. I lasted until the end of the season, but they also didn't let me get into a game rhythm. Sometimes, I didn't play for 13 games in a row. I found myself in the same situation as before in Detroit.
At the time, thanks to my approach and the fact that I did so much extra work on my conditioning, I gained at least the respect of one guy: Jaromír Jágr.
When I came to Florida, we didn't talk much. It seemed to me that we didn't have much to talk about, and honestly, I didn't even know how to talk to such a legend. After all, you look at him differently, even though, of course, he was a teammate like any other.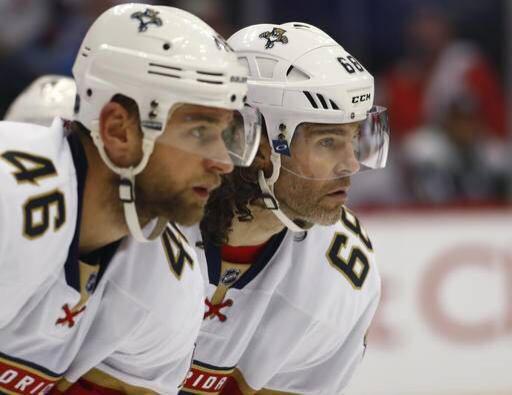 But then, the second year, when Jagr saw me working hard, he approached me and showed me various special exercises. It was as if I had gained a little respect from him. The fact is, thanks to his advice, my shooting soon improved. Suddenly, I felt more strength on the hockey stick, and I really enjoyed training. I appreciated that such a legend cared about me getting better. We had a lot of fun together and I suddenly didn't care if they let me play a game or not. I knew I was doing everything I could. And it was nice to be appreciated by the second most productive hockey player in NHL history.
Brake, snow flies from the skate blade. Muscles in legs burn. And again. And again. Over and over.
I wanted to shout that I was already done with that.
But I never did. Even when the other boys had a day off and I was on the ice with the assistant coach, I was grinding because they wouldn't put me in the lineup. At the same time, I never showed how much it frustrated me and how much I wanted to show what I could do.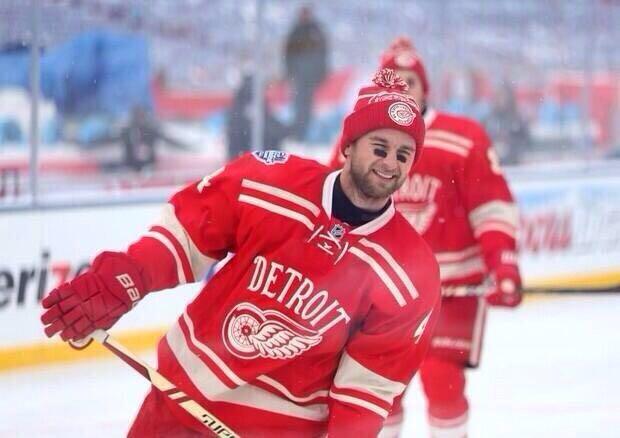 For me, hockey was and is everything. It was a sanctuary to me when my mother died, a goal, when I wanted to be a Detroit star and a luxurious livelihood, even though I didn't thrive.

I should have been elsewhere. I'm 34 and I'm still the same guy fighting for my place in the hockey world. I've never stopped since I was 14, and yet I still haven't achieved what I wanted. I have always just touched what I was looking for from hockey life.

I made the mistakes that I told you about. But when I look back, I know I have nothing to be ashamed of. Not everyone could handle the previous years like I did. I never once showed my anger. I have never given up, although it was emotionally difficult to come to the locker with a coach who obviously didn't like you.
I never fell into depression. My teammates never knew if I was happy with hockey or not. I never angrily broke a hockey stick. I was always ready for my chance and I know that I always used it as best I could. I love hockey and I still believe in my skills.
My livelihood was to play a game. I lived in luxury. I should be happy, but I'm not. I am still annoyed that I could never show what I was capable of. They didn't let me show it. They didn't let me play.
At the same time, I realize how lucky I was. Who could be a part of the Detroit Red Wings for such a long time and not feel fortunate? I shared a locker room with Lidström, Chelios, Hašek, Datsyuk, Zetterberg, Rafalski.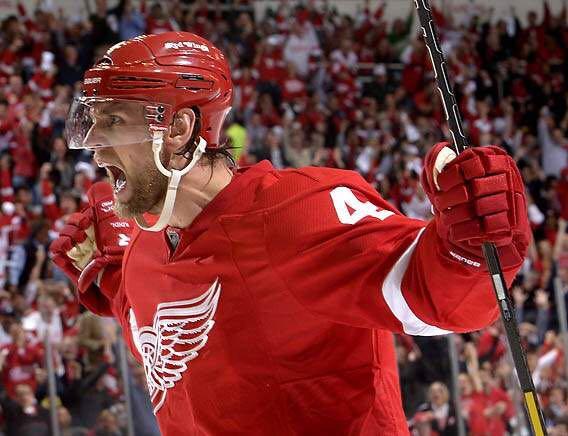 Who was I supposed to replace? Should I have taken Kronwall's place when in his best years, he had the strength to crush anyone who stood in his way? Lidström, the best defenseman of our time? Rafalski, who won Stanley Cups wherever he went? Chelios, a legend of legends? I am confident, but this was unrealistic.

Each time one of them retired, they brought in another experienced player, and I was the seventh defenseman again, but I never gave up. I know that if I had been with another club, I might have been a regular NHL player for a long time and had a great career, but these are only ifs.

I could think about them at home and be upset, but the boys never noticed anything negative about me during training. Not even when my tears poured down my face on the day that my mother died.
Jana Mensatorová, the archive of Jakub Kindl and Jan Kastner/Deník