There was no one around. After practice with Ascoli Calcio in Series B, I went to the gym, and when I wanted to go back to the locker room after two hours. I was completely alone. Teammates, coaches, custodians, all gone. They didn't expect anyone to stay that long, and they didn't notice me as they left. The gym and dressing room are two separate rooms and I found the room locked.
It happened in December, when it was cold in Italy, and it was freezing that day. I was only wearing a sweaty T-shirt, walking home would have taken a little over an hour and I still wouldn't have gotten into my apartment because I didn't have my keys. They were in the dressing room, of course.
I couldn't think of anything else to do other than breaking the window. I climbed inside, took my things and left. The next morning I came across a custodian in the parking lot, getting his traditional smoke break. "Jakub, the cops were here yesterday," he said. "Thieves broke into the room. But don't worry, they didn't steal anything. Just letting you know."
I turned to him and said: "If you're talking about the window, I broke it, not thieves."
The cigarette from his mouth fell to the ground as he leaned towards me. "Shut up, just shut up, don't let anyone know."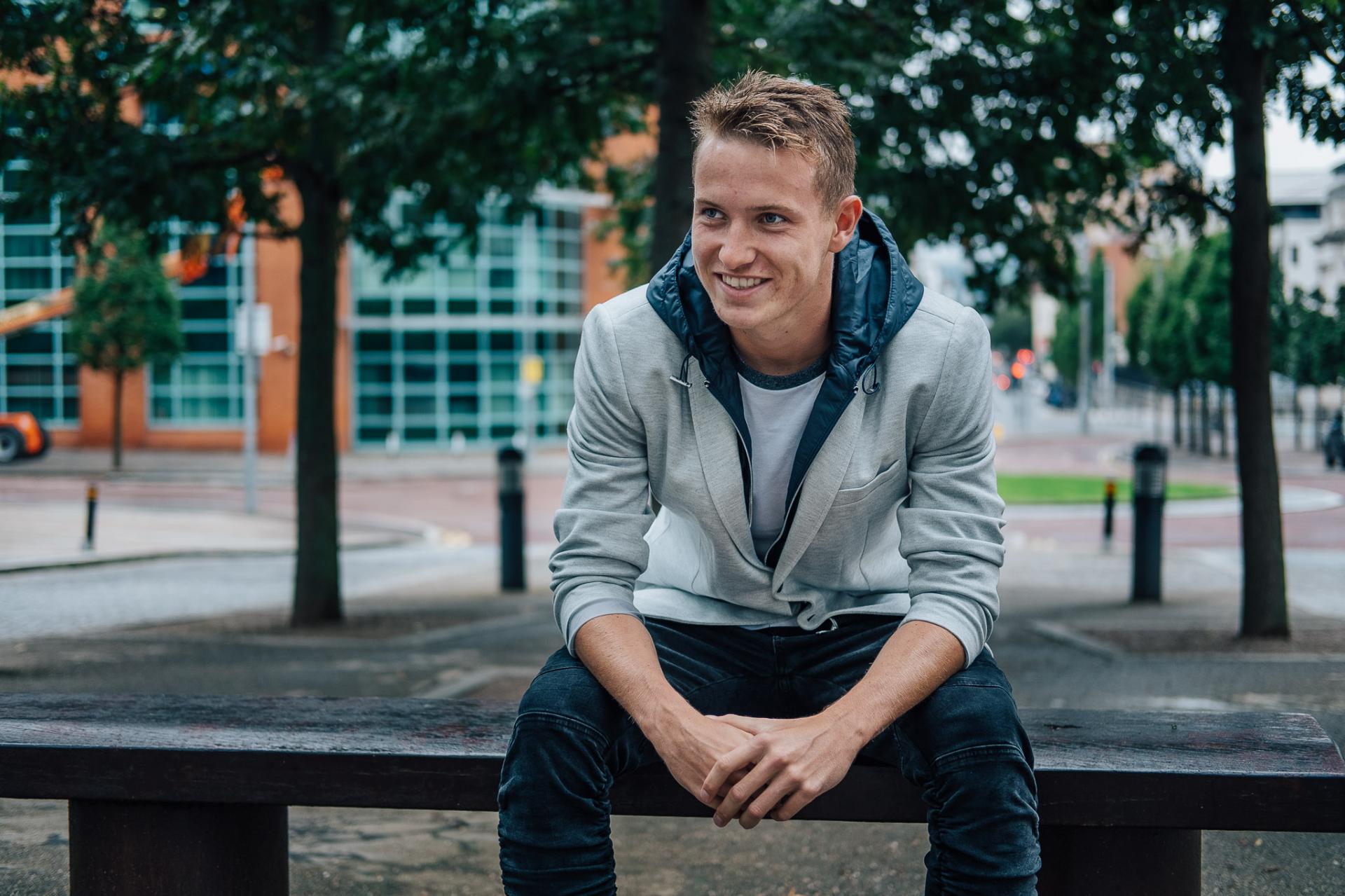 I'm telling you this story for one reason only, because I think it shows I can handle myself. I'm not speculating, if I see an option, I'm going for it. Someone else in my place might have waited a few hours in front of the room, hoping someone would eventually show up or they might have actually gone for a walk across the town and tried to call some people at home. I did not. I saw a chance to sit comfortably in my car in just three minutes, so I chose an unconventional solution.
That's exactly how I played football from the time I was young. I took the ball and did whatever I thought of. Against teams where the boys weren't that good I could try, with a bit of exaggeration, whatever I wanted.
Nowadays, it's a little bit different, mostly because of responsibility. Especially in Italy. However, I always try to bring my very own mark to the game, at least offensively; something that always comes to my mind in that specific situation. That second when you have to make a decision, and you see right afterward whether it was right or wrong, is what I enjoy about football.
I never thought that I could be anything other than a football player. My same-age friends are now experiencing difficult times, struggling financially, not knowing what they want from life. I wouldn't want that. I have never had any doubts. And I didn't leave for Italy until I was 18.
In retrospect, I see how good it was that I had a clear goal. It would have done no good if I had pondered what would happen to me, or if I ended up on a construction site or cleaning somewhere if football didn't work out. Throughout my teenage years, my fuel was the knowledge that I was a good player. I decided games. Not one or two and then nothing. Out of 40 matches in a season, my performance decided 35. That's why I truly believed that one day I would be a football player. I had this one clear goal and I was aiming for it.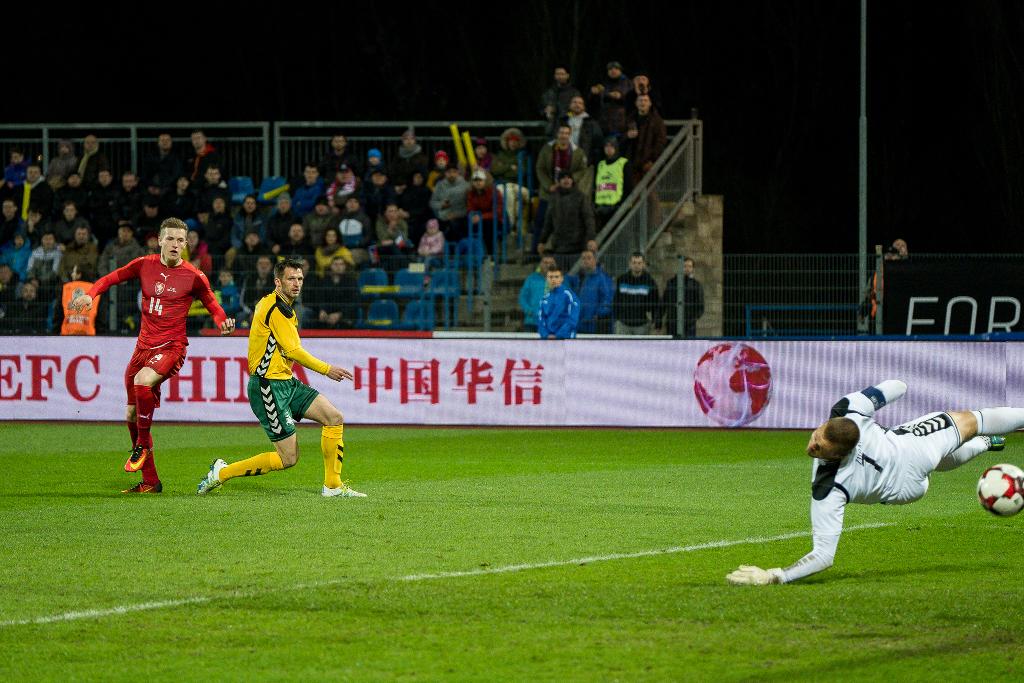 Problems appeared when I was going through puberty. I did what most children do at the age of 15. I caused some trouble. Every boy probably caused some trouble, but me and my friends got caught by the police while tagging. On the one hand, I had an unforgettable experience. On the other hand, I'm glad they caught us back then. I realized that there is no point in doing this anymore, because it only spells more trouble and perhaps leads to bigger ones. At that time, I'd even spent six months at Žižkov, where I got sent from Slavia. I still played well, but I was stupid.
Once I returned, I worked that much harder. Until my departure, two times a day. I dedicated everything to my dream.
The results came. The season before leaving for Italy, I won three titles in three different age categories. My weekends sometimes looked like this: a match on Saturday and two on Sunday. It was too much, unhealthy, but it taught me to work at a rapid pace, to concentrate on every match even in such conditions. The following summer, I trained with our A-team, but the transfer to Udinese happened. Unexpectedly for me, I must say. Out of nowhere, my managers told me that there was this option and that the clubs had a deal.
Are you in or are you out? There was no reason to hesitate. Udinese knows how to work with young players. I saw a chance to get into big football through this club. My guess was right.
Landing at the Venice airport, I saw a guy with a sign with the Udinese sign on it. I realized that he was waiting for me. We spent the next two hours in a car in silence. He knew absolutely no English, and since I had only signed the contract and taken a medical examination two days ago, my Italian was on the same level. Worse yet, it was exactly the same after joining the team. There was absolutely zero communication.
I arrived in the middle of training camp, when everyone was already acquainted and knew who was who, while I had no idea. The first week was really crazy, I was overwhelmed by pretty much everything. I loved going to my room where I had my own world and I didn't have to talk to anyone. At first, I didn't even know who the coach was, who was the assistant, and who was the masseur, even though I was looking at photos on the web. I'd greet everyone I met, just to be sure.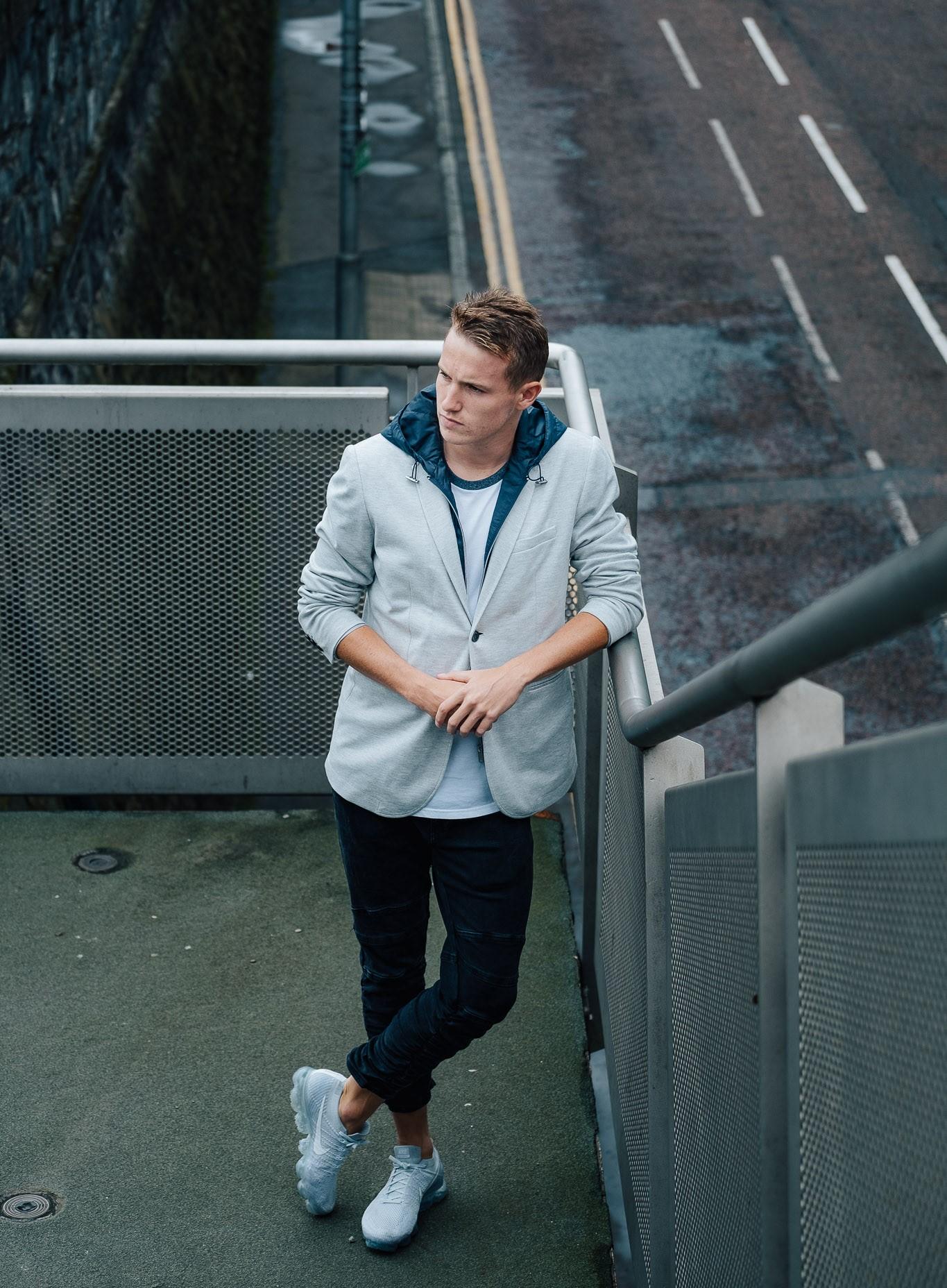 At the same time, I looked at all these players around me like I looked at players from Real Madrid. Like Antonio Di Natale, the icon of the club who still played at the time. The very first day I arrived, I was putting things in my room, and as I opened the window, I saw Di Natale outside and a crowd of fans around him.

So, this is my teammate now. "Wow, what am I doing here?" I asked myself. "What the hell am I doing here? What do I expect to find here?" That feeling did not last long. I changed my clothes and went to do what I came for: to play football.

Perhaps 50 players attended training camp: the better half, which might have joined the A-team, then the second group practicing under the coach's assistant. I joined the second group. Obviously, at 18, I wasn't at the same level as the first-group players, but the quality of those I met on the field did not seem so different from my own. They were Serie B guys, sometimes Serie C, and I realized something very encouraging. I was doing fine. I was not behind. Everything was stronger, faster, more aggressive than I was used to. The boys, compared to me, could benefit from their experience, but I still didn't feel like I was an outsider.
I just didn't play my game in the first week. I was too afraid to try anything. As soon as I got the ball, I immediately passed, I didn't risk trying any cheeky dribbling. I played a simple yet effective style, to impress, not to be known like a show off. I think it was a sound strategy. I made the right impression.
I knew I did well thanks to the very first year in primary, which is something like our junior competition. When we met with the players from the A-team, they were nice to me. They knew that I was not acting like someone was not. Thanks to that, I never once had to regret the decision to leave. I saw Udinese as the right start to my journey, and this belief was confirmed every day. Two months with an Italian teacher and daily contact with the language soon enabled me to talk as well. Now, I dare say that I know it very well. It's only occasionally that I can't remember some words.
Yet the beginnings were difficult, as they would be anywhere away from home. From my childhood, I was used to having everything done for me. The food was cooked at home and I didn't have to worry about anything. At 18, I got released into the world, and I had to learn on the way, what it means not to have family service. A lot of people, not just footballers, experienced this when they suddenly had to survive on their own without their parents.
My parents are great. They helped me remotely, and I know they will help me always. My dad, from whose side I have Slovakian ancestors, hence the rather unusual surname, still takes care of all my affairs in Prague. He deals with something every day. My mother will take care of whatever she can, whenever I show up at home for a while. If I didn't have my parents, I wouldn't be doing so well, personally, or with taxes.
Cooking was fully in my hands in Italy. As an 18-year-old, I had the option to go to an apartment after my transfer, which I accepted. The club provided us with food in the training center and in the evenings in a restaurant, but after a while I didn't always want to have dinner in the city, so I thought I would learn to prepare something myself. I started with pasta and rice. Sure, you just throw both in the water and that's it. I know that today, but for me it was completely new. I couldn't even make scrambled eggs. I know now that I'd never starve to death.
Many young Czechs who go abroad do not succeed due to insufficient mental resilience. Something, even the slightest trouble, soon breaks them. I was very lucky in this way thanks to the upbringing I received from my parents. I'm able to distance myself from things.
Others go crazy from the money they get for football abroad. Apart from Slavia and Sparta, where they have gone completely insane now, our salaries in our league were completely different from other football countries. But I still didn't spend much in Udine for the first month. Before I received my first paycheck, I only had 50 euros in my wallet, with which my mother sent me into the world. So at first I bought the cheapest bread and ham. And I still had to manage without money in the last two weeks.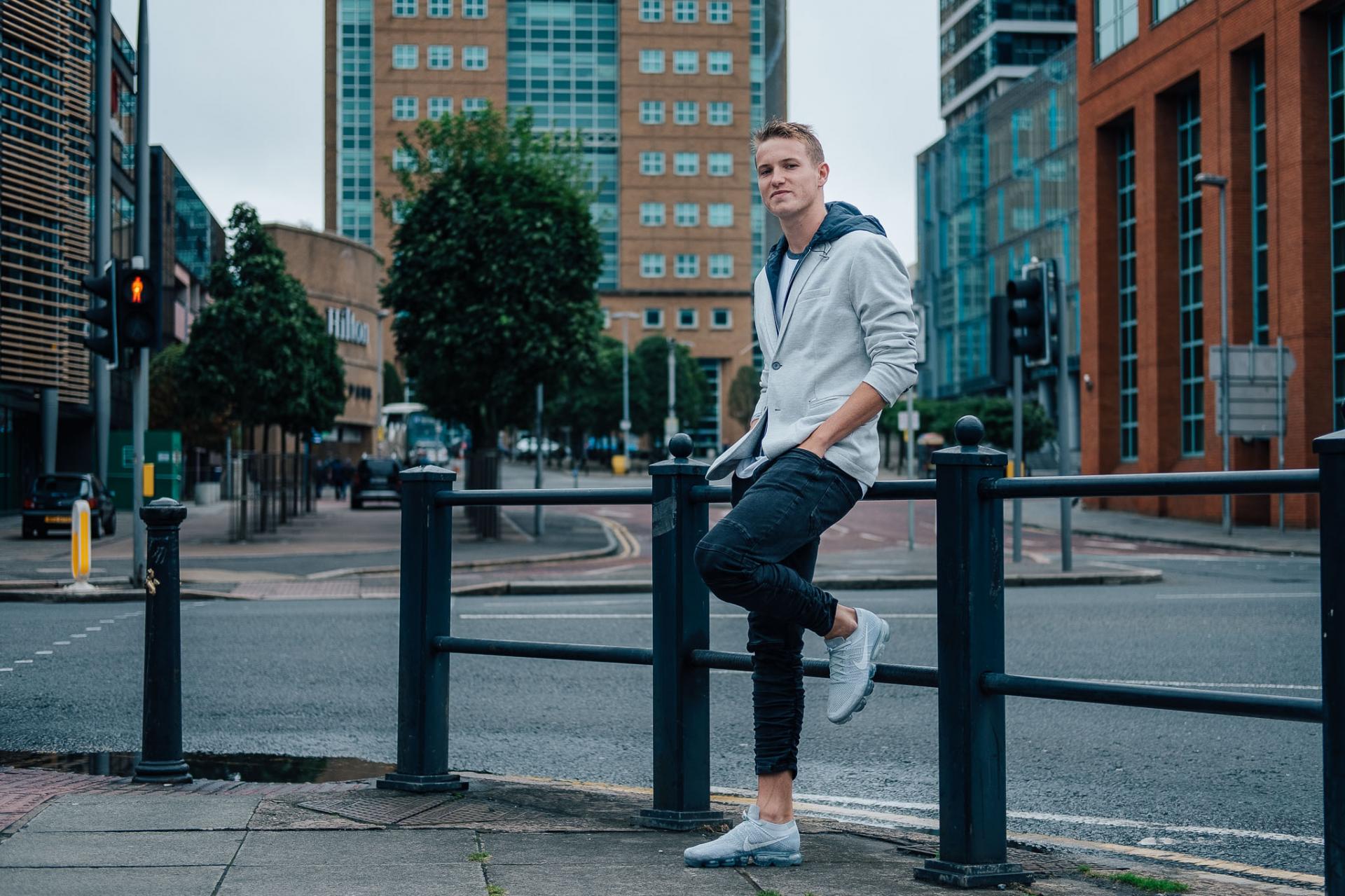 Luckily, one teammate was willing to lend me two hundred, and I promised him that I would return it to him after the payout, otherwise I would have had nothing to eat during the day. Once Udinese first paid me, I haven't suffered since. At the same time, I try to manage my finances responsibly. It's important because even though a lot of footballers make a lot of money, once they end their careers at 35, they don't know what to do next. They spend their money on all sorts of nonsense, overpriced clothes and cheap entertainment, and suddenly they find out that they have no income.
I was taught at home how to manage money. I don't just pour money down the drain. Yeah, I also bought a nice phone and a tablet, but I have had the same car for three years. I'm saving, and I'd rather put money into investments that will make me money in the future. I only enjoy some nice things occasionally. This is what my dad taught me; to think farther than the sideline of the pitch.
He was also the one who pushed me to get better and better in football. I remember situations where as a child I scored three or four goals per game, but my dad slapped me in the car, yelling at me about how I was playing and telling me that I had to work harder. How many times I cried, how many times it resulted in an argument, but today I am grateful for it. He awakened in me a determination and a willingness to do more than what's needed. He taught me not to be comfortable.
I think that's why I was also able to handle a difficult year at Ascoli in Serie B. I didn't have time to drive home from there. It was a 14-hour drive compared to six from Udine. Back then, I didn't see my family and friends for four months, which was hard. I wanted to talk to someone in Czech, and the loneliness drove me crazy. I only had football in my head, I didn't enjoy life. I only knew the way to practice and back, I didn't do anything else. No one enjoys this in any profession. You need to have fun as well.
But I was able to make it through and in the end it was an unforgettable year, even though we didn't do very well, football wise. We were kind of struggling.
Until the very last round, we played with the threat of a demotion, which was crazy, especially when people in Ascoli are football fanatics. Thank god we saved ourselves, because otherwise they might have beaten us and slashed our tires. There have been cases where fans arrived to practice and shouted at our veterans with their heads a few centimeters apart.
Before the penultimate match, we slept in a hotel where about five hundred ultras arrived and staged an incredible show under our windows. They didn't break anything, they didn't threaten us. They simply cheered and expressed their support for us. They wanted us to realize that we had to win tomorrow. On the way to the match, a few hundred motorcycles and maybe 200 cars drove past the bus. I'm not exaggerating. Fans leaned out of the windows, chanting "Ascoli, Ascoli". Probably the whole city was at the match, the stadium was completely crowded, the stands, which are usually closed for safety, had to be opened.
And we didn't win. Even if we had managed just one point, we would have been saved, but in the 25th minute, we got one red card, in the 75th minute the second and we lost 3-1.Over-motivation is the word. After the match, our captain and the best player had a lot to say to the fans. Fortunately, in the last match we saved ourselves.
I had a good season from a personal point of view. I was successful, for which the locals still like me to this day. They don't mind that I left them for big football, and I am grateful to Ascoli for showing me the other side of football that I didn't know. I had the opportunity to see that one's career is not just about success and joy, that sometimes, it is necessary to overcome some difficulties. I gathered a lot of unique memories; something new every week.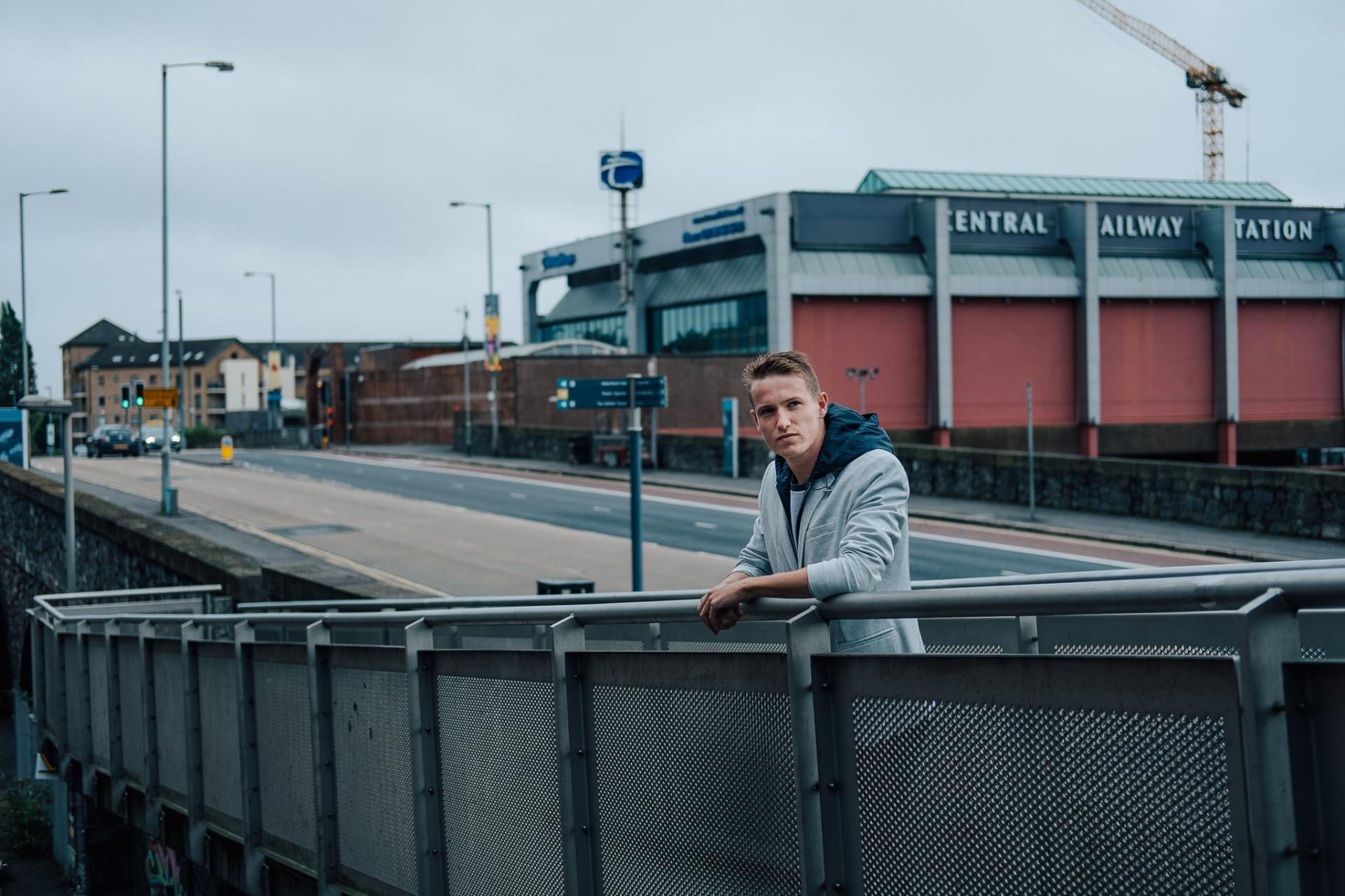 In the evenings, for example, we played poker in our room. All the time. To tell an ordinary Czech the sums we played for, he would probably be terrified, but again it wasn't so much that we would spend the whole paycheck. But around the fifth round of the league, we were caught by our sports director. He entered the room and pointed at the five of us with a straight face.
"Two thousand euros.
"Two thousand euros.
"Two thousand euros.
"Two thousand euros.
"Two thousand euros."
He punished me as well, even though I didn't have chips at that moment. I had already lost them before. I was just sitting there. The boys noticed this and immediately said: "Jakub didn't play." The sports director said, "OK, Jakub doesn't have to pay." I couldn't believe it. Immediately afterwards, I told the boys that it was not right that I played with them as well and that I should pay the fine, too. But they wouldn't let me. They said I was just 20 and that it was their fault that they got me involved.
Of course, we played again in a week. We just made sure to lock the door.
Other times we had a Playstation. We played FIFA until three in the morning, even though we had a match the next day. I played with Leonard Pérez and that guy was just crazy. He would get scored on and proceed to throw the joystick out the window. Or he'd hold the remote in one hand, a cigarette in the other, and another cigarette in his mouth. There was a lot of shouting, but fortunately none of the management heard us. Only a few boys stopped by to tell us to calm down a little, but come on, the noise wasn't my fault! I just scored a goal.
All this took place at the hotel, because in Italy it is a habit for the whole team to move there a day or two before the match. It's to keep the players together. So we did this so we didn't die of boredom. Sitting on the bed with a phone is just too dull. But don't be mistaken, football life is not just about fun and big money. When you're losing, it's no fun at all. Many times after losing a match, or knowing I didn't play well, I couldn't even sleep. This job has a lot of positives, sure, but not everything is just fun and games.
Gigi Buffon made a single mistake during the season. Against my shot.
He scored the goal himself. I'm not gonna blow my trumpet. I was simply lucky. But it was still an unreal experience. Sometimes I look at the play on YouTube and it warms me that it turned out like this. That was my first goal in Serie A.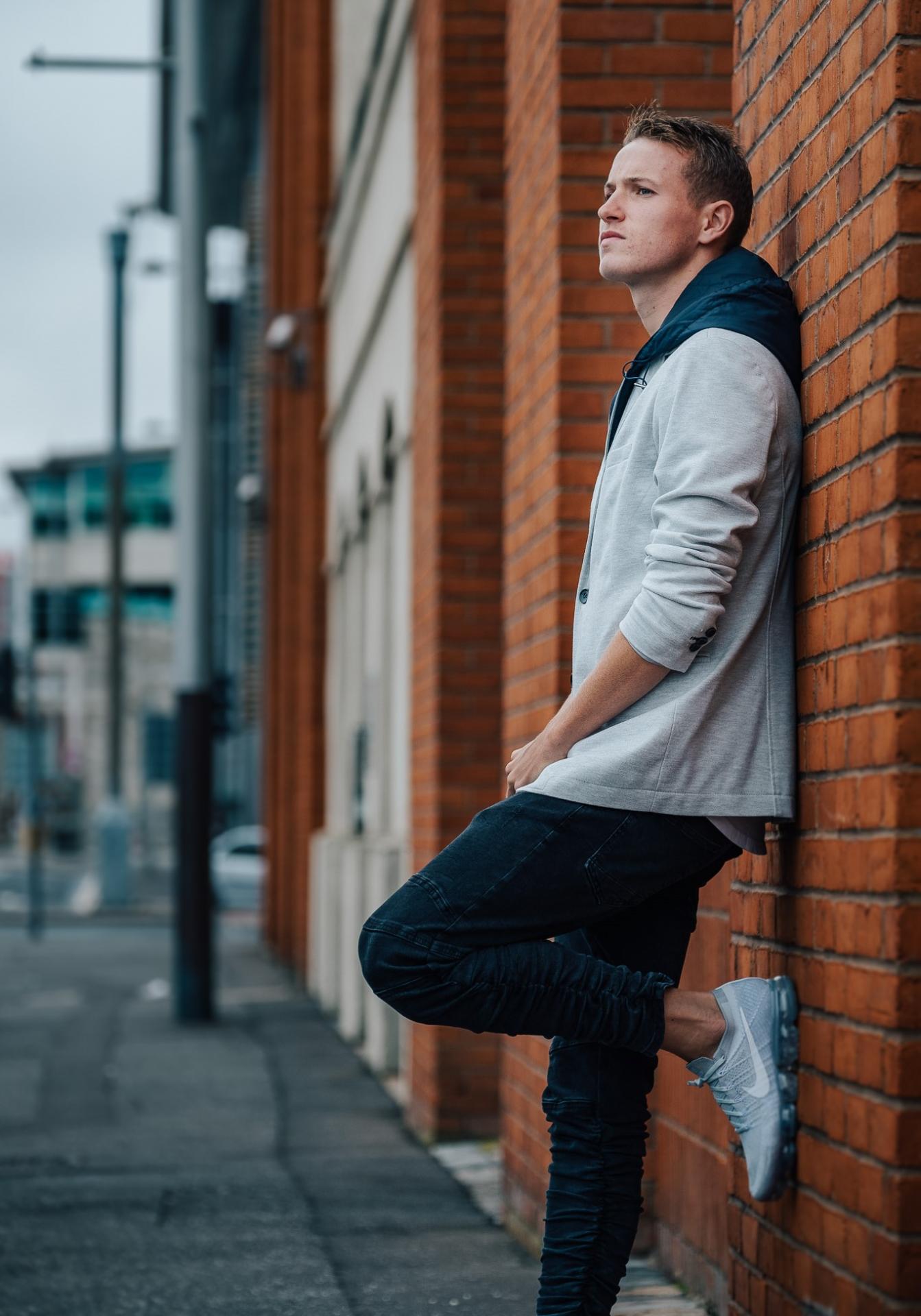 I will also forever remember playing against Fiorentina and wearing the Udinese jersey for the first time. These experiences were amazing, but at the same time I know I can't just live from memories. I need to add more. I think I still have some great matches ahead of me and goals to score in more famous moments. In more famous stadiums.

You know, the first season in Udinese was a season full of firsts for me, but at the same time a little without juice. We finished 13th, so there was no chance of playing for the European trophies, nor were we worried about holding our position. The last roughly 10 rounds were played without any meaning. And I don't like that.

Yes, we managed to get a draw with Juventus, we won against AC Milan, we were clearly better than Inter, everything was great, but when the season goes like this, I lack tension and emotions. I like when something's happening all the time, otherwise I feel like I'm missing out on something in my life. And I don't enjoy football as much as I do when I play for something.
Now at 25, I have achieved a lot of goals. I play Serie A. I play for the national team and I also know that even if I quit football for any reason now, I have invested in such a way that I would keep my current income. I'd do just fine. Knowing this calms me down. But at the same time, none of this satisfies me. It is not enough for me to stay at the current level, I want to get higher. I still have everything in front of me. The last five years in Italy changed me. I'm a different person than I was when I left. In a football sense, but in a character sense as well. And I want to keep improving like this.
Some would probably say that I think positively, but to me it seems like realistic thoughts. I think this way because I'm doing well. If I was struggling on the field, I would probably see my future differently. But I'm not afraid to say what I really think.
I don't have a problem getting into an argument with someone if I don't like or don't agree with something. I will express my opinion, I am not holding back. In Udinese, I got into a conflict on the field with a 35-year-old teammate who wanted me to give him a better pass after one play, and I told him, "Man, you gotta move."
Normally I wouldn't say this to such an experienced player, so I went to him at halftime with an apology, but that's the way I am. I just speak my mind. I used to be nervous and not so confident, especially when I was a teenager, when I had my period full of stress and problems. But I've learned and I've been surfing on the wave of success ever since, which has brought me to where I am now. I hope that my upward journey will continue as long as possible.
I'm working on it.
Štěpán Černý