"I have no idea why they picked you."
While I was playing in the youth category, I got my first national team invitation. And the quote above is what our coach, Miroslav Moulis, told me while handing me the invitation.
Of course, it hurt. We had just won the national championships and I was proud to play an important role in that success. I even won the MVP award!
There was more to it, though. Mr. Moulis knew how to make me angry. He knew how to make me work even harder. I wouldn't be where I am without him. He instilled our whole team with such great fundamentals, mostly because he was an old-school coach, a perfectionist, a coach like the one Rocky had. He lived and breathed handball and his preparation tactics were precise and perfect for our age. He coached every detail and we just couldn't get enough of him. Personally, I got a taste of what a professional attitude looks like.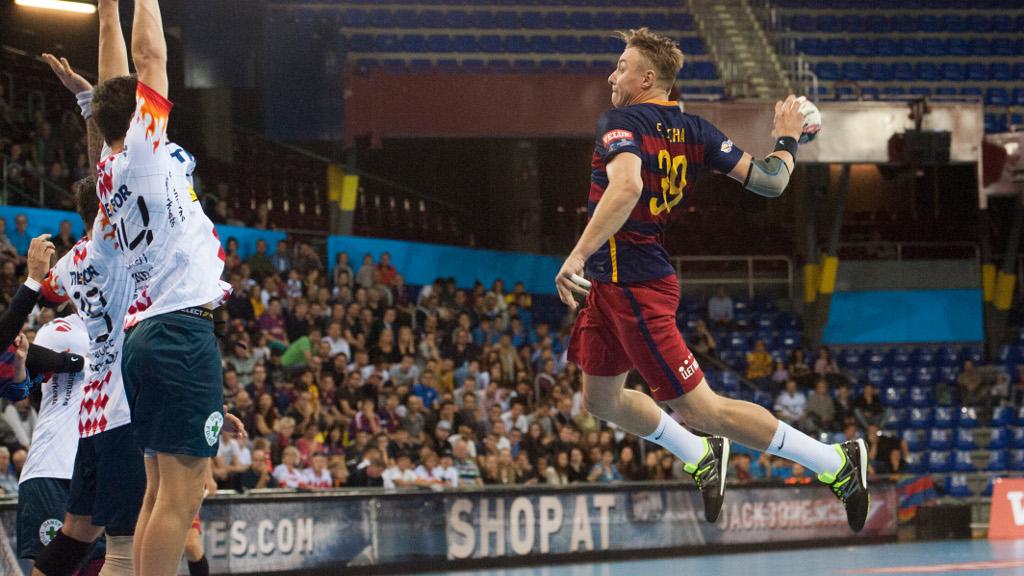 That national team camp had 35 players. After a few practices, that number was cut in half. There were just 18 of us for the first tournament in a jersey with a lion on our chest. I was one of them. That fact alone was enough for me, but in that first tournament, I was also named the MVP, which I was also named at the next nationals, despite suffering a sprained ankle. To stay in shape, I had been cycling a lot, but I fell and grazed my arm so badly that I actually got sepsis; blood poisoning. I was out of practice for three weeks and I still managed to get healthy enough for the tournament, which we won.
When our year moved up to another category, our coach gave a speech. He congratulated us and thanked us for achieving the goals that we had set. To me personally, he said that I was fine, but, "You could play much better. You should know that. Don't think that when you got chosen as an MVP that it couldn't have been better. It could have."
At first, I was disappointed, but then I realized he was right. The measurement isn't an award or someone else's admiration. Your measurement of success should be your own feeling about your performance. I'll tell you some more about it once we get to the part where I was chosen as the best handball player in the world.
When I was a little kid, I always wanted to be an ice hockey player. What else would I have wanted, growing up in Pilsen? But my dad, who used to play hockey, said no because he didn't want to get up at 5 in the morning for practice.
In Starý Plzenec where we lived, there was a handball court right next to our house. I was a hyperactive boy. I'd spend my days outdoors, running around with a ball, always trying to come up with some new games. Basketball, ball hockey, handball. Our neighborhood was small so everyone knew each other. The club was led by my uncles and some other family relatives, so one day I arrived at an official practice.
I was immediately drawn to the net. I always have been. Even today, every time I get a chance, I try to get in goal, but back then the coaches pushed me to the court. I guess it was a good decision, but it didn't seem like it at first. You should have seen me – a little boy with skinny legs. I got placed at right wing where I more or less just wandered around and didn't care about the game that much. Sometimes, even the bugs behind the sideline were more interesting.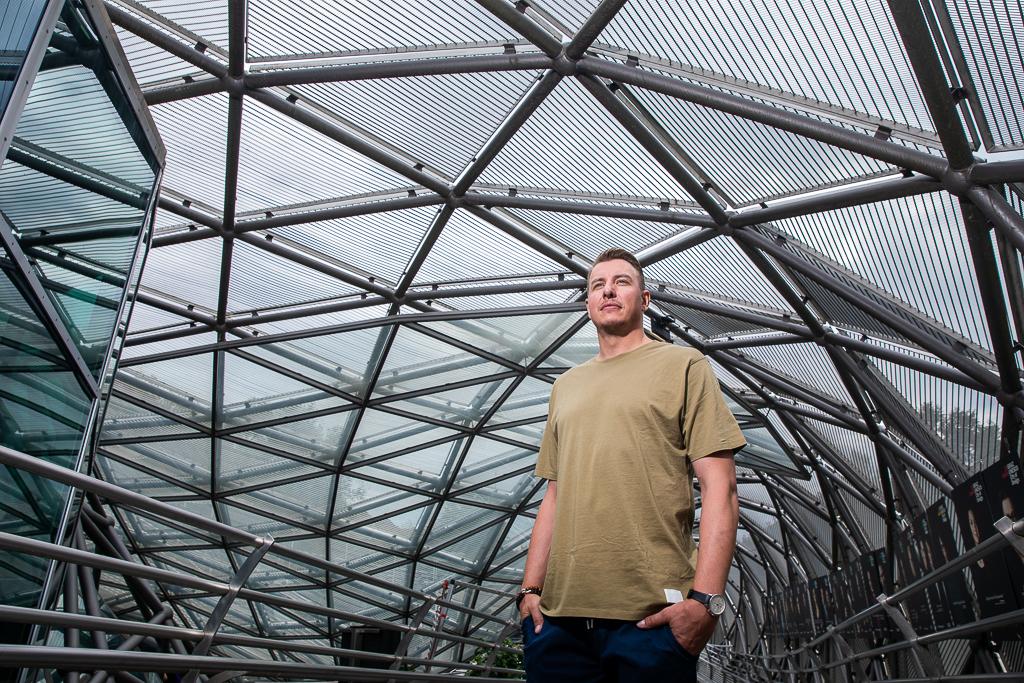 I finally realized that handball was in my blood when I tried to force my mom to let me play soccer. You have to understand, I wanted to play soccer because all of my friends were playing it, but the soccer field was on the other side of our village and you needed to cross a railroad to get there. I was not allowed to cross it on my own.
Soccer would be just a hobby, I tried to persuade mom.
"But you play handball," she said. "You have to make a decision – it's either soccer or handball."
I didn't have to think twice about it. My sport was so much cooler and no one else was playing it. But it was slowly ending in our village because there were just not enough kids. So I gathered my courage one day and asked my teacher, Svatopluk Pavelka, a former handball national team player and now a coach of Slavia Pilsen, if I could play for them.
I got accepted. It was my first big transfer.
It wasn't that simple, though. Other kids were making fun of me for coming from a village. It was the first time in my life I had to buckle up and battle through some discomfort. I wasn't that eager to play at the time because I had no friends at practice. I wasn't even that good. That came a few years later when I suddenly grew to almost two meters, even though I was still really skinny.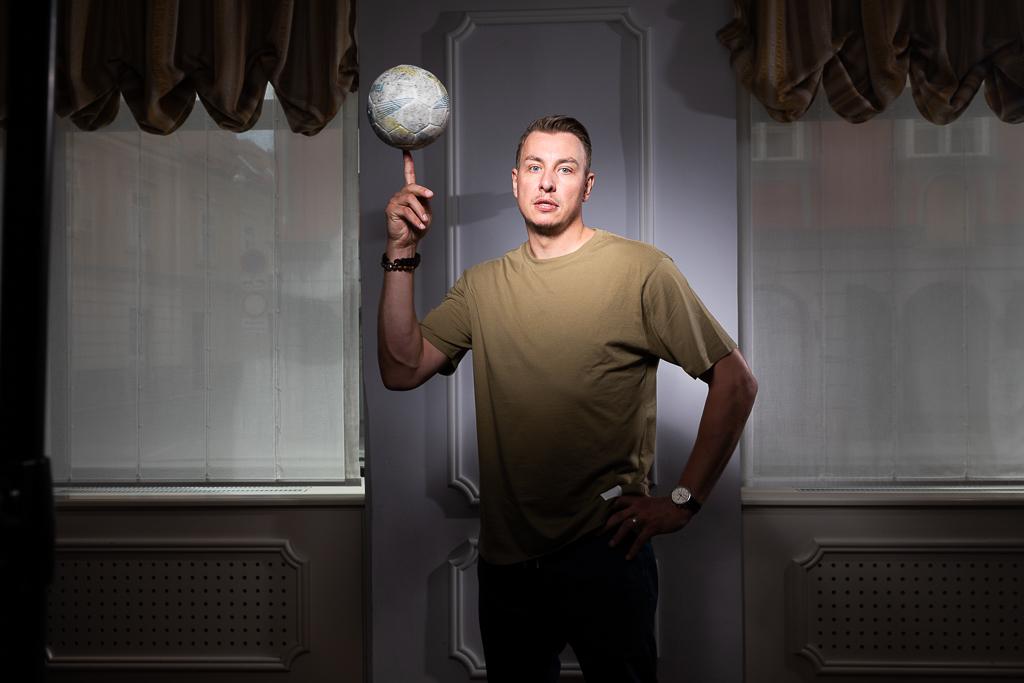 Once I moved to juniors, I could see myself being better than others. I felt that they were relying on me, which always made me the happiest – when I could help the team. I wanted to move forward but unfortunately, the A-team was very strong at the time and no one cared about some 17-year-old. They told me I still needed a year or two more to get to their level. Imagine hearing that when you're 17. Two years seem like an eternity.
As I was getting offers from other clubs, Pilsen tried to hold onto me with an offer to practice with the A-team and some extra Adidas gear. 'Alright, I'm done here,' I realized. So I signed my first professional contract with Dukla Prague. They made me a left halfback. Poor Dan Kubeš, my good friend, had to move to the wing. But professional sport is like that – unforgiving.
Did you know that they play handball in Saudi Arabia? I didn't. Definitely not in 2002, when I was approached by Dukla's general manager Orság with an offer to play for three weeks with the local team. They were preparing for the Persian Gulf Championships in Dubai.
I had no idea how they found me but why not? To travel to a different part of the world in my 20s and get a payment of $4,000 was a crazy amount at the time. There was no way I would reject it. My club got a nice sum as well.
At the tournament, the management asked me to stay for a whole season.
"I can't. I have a contract in Dukla," I said. But after my return, Mr. Orság called me again and said: "Filip, we have a playoff ahead of us, but we can't miss this. This will help us financially for another whole year." So I packed up and hopped on a plane to Qatar again. Another adventure, bring it on.
One week after I said no to their manager, he welcomed me back.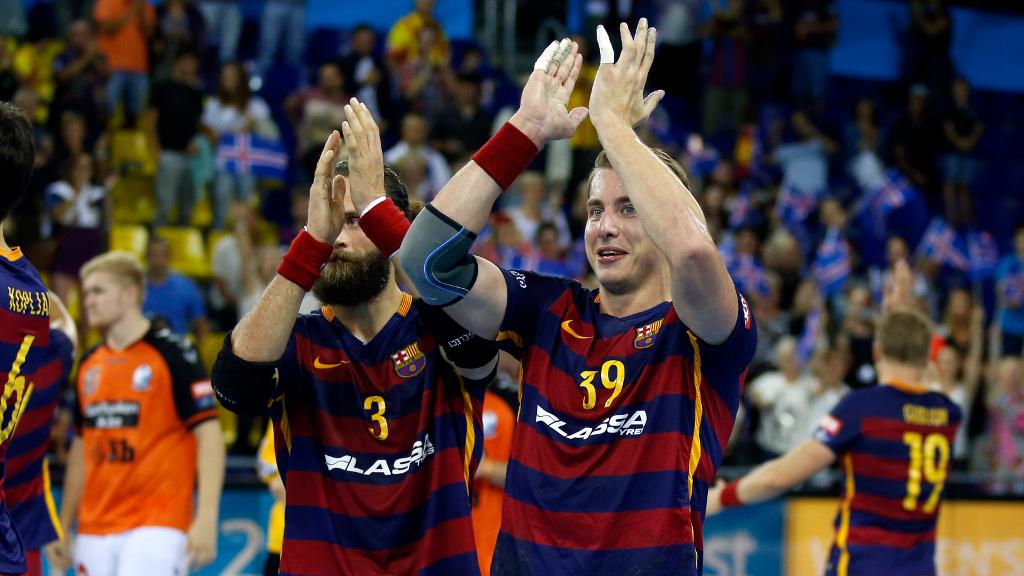 My apartment was filled with the smell of Arabian perfume. The smell was so strong I can smell it even now. My luggage got lost somewhere along the way so I was just standing there with my backpack, thinking how hard it was going to be for the next four and a half months in a different country where I was all by myself. I realized that with that other Arabian team I at least had some form of tournament regimen – breakfast, practice, everything with the team. But what now? I didn't even know how to call home.
The weight of this realization made me tear up. It would have been easy to turn and run away. I started fighting instead.
I realized that this trip was the best thing that could have ever happened to me. In a foreign environment, in an entirely different culture, I learned independence. Wherever else I went, I would never be able to cut myself from my mom's service like here. I had been so lazy that I traveled home from Prague even three times a week and always had a bag full of dirty clothes because I knew my mom would wash it much better than I ever could.
In Qatar, which wasn't the rich center full of skyscrapers back then as it is now, I found Andrej, a Slovakian who invited me into the community of Europeans working for Qatar Airways. A door opened for me to a whole new world of people I could spend my free time with, practice my English and get to know how things work.
The level of handball there back then was terrible. My teammates were semi-professionals who earned a salary, but they could only practice in the afternoon after their regular jobs. At least we won the most important championship for which I was hired, and to ride in an open bus through the main road decorated in our team's colors – that was an unforgettable experience.
Qataris also know how to party! Tea and shisha (a hookah). I don't smoke, so I was left with only the tea.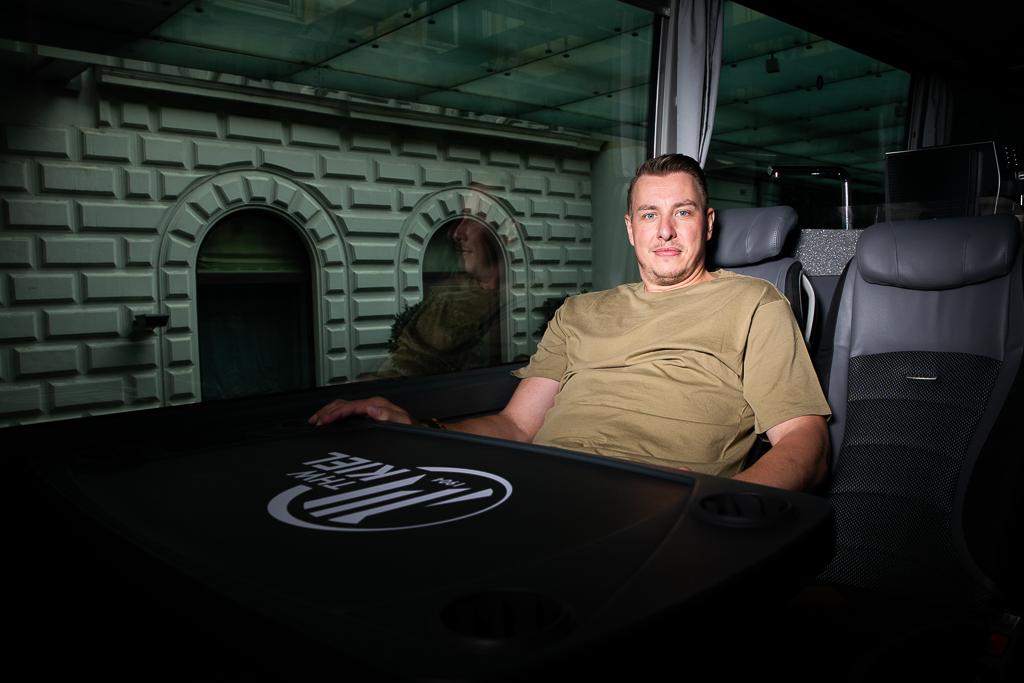 What I remember most from that time is the heat. Imagine waking up at 12 or 1 in the afternoon when the heat is at its peak. Fifty degrees Celsius is a standard. Literal hell. My day usually began with me going downstairs with two car keys: one to turn the engine on so I could leave the air conditioning running; the other key to lock the car so I could go back upstairs, shower and put on some clothes. Twenty minutes later when I returned, the car was cooled enough for me to drive in it.
I lived mostly during the night. Our practice began at 8 in the evening and when I say at 8, that could mean anything between 9 and 9:30 for Qataris. At my first training camp, we should have departed from the hotel at 10. At 10 minutes before 10, I was there, ready, waiting. The first teammate arrived fifteen minutes after 10, surprised to see me there so soon. If it was a good day, we would depart at 10:50.
I remember how I forgot my practice shoes once. As a professional, I always arrived sooner than everyone else and did my own prep. I was sipping on some fresh juice when I realized I had forgotten my shoes. It took about 40 minutes to get back to my apartment so I immediately got going and arrived at 9:30 to a practice which should have started at 8. I wasn't even the last one.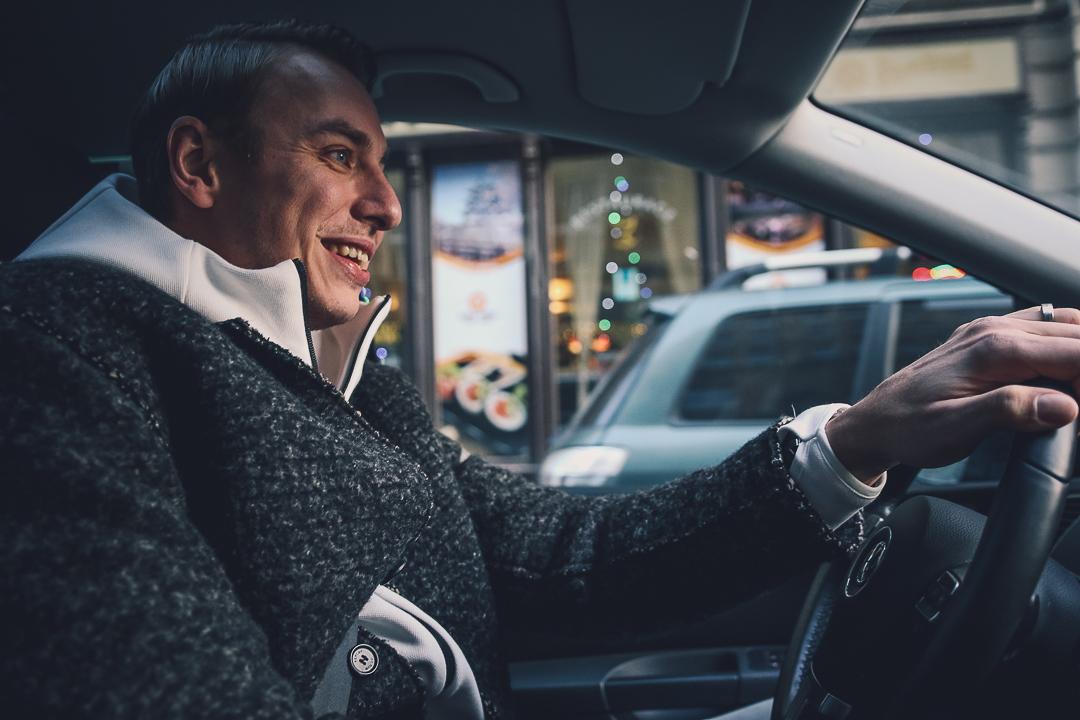 We usually ended around midnight. On my way home, I always called around to see who among my new European friends was where and with whom I could meet. We really knew how to enjoy ourselves, especially since some of them were allowed to buy alcohol, which is taboo in Qatar, although they weren't allowed to store it in the Qatar Airways spaces.
My flat became a base of operations. It had three rooms and I only needed one where I could sleep. The rest served as a bar, an island of Europe, open nonstop. People would come to my place to have fun. I didn't drink that much, just an occasional glass of whiskey. I preferred beer, but that was insanely expensive. The best thing about this group of people was the fun we had together. We planned numerous trips, visiting the desert and whatnot and I realized that I was happy. I had learned how to live in Qatar and knew that I could do it anywhere now. I had won my independence, and even though my job was handball, I realized that there were other values off the court that made me who I am.
Growing up, my life was filled with practice, workouts, running, and other things I had to do to become a professional athlete. I also had to sacrifice my studying ambitions and the student life. But I experienced a slightly shorter version of that in Qatar. I saw what real life looks like and it was an enormously valuable lesson for my personal growth.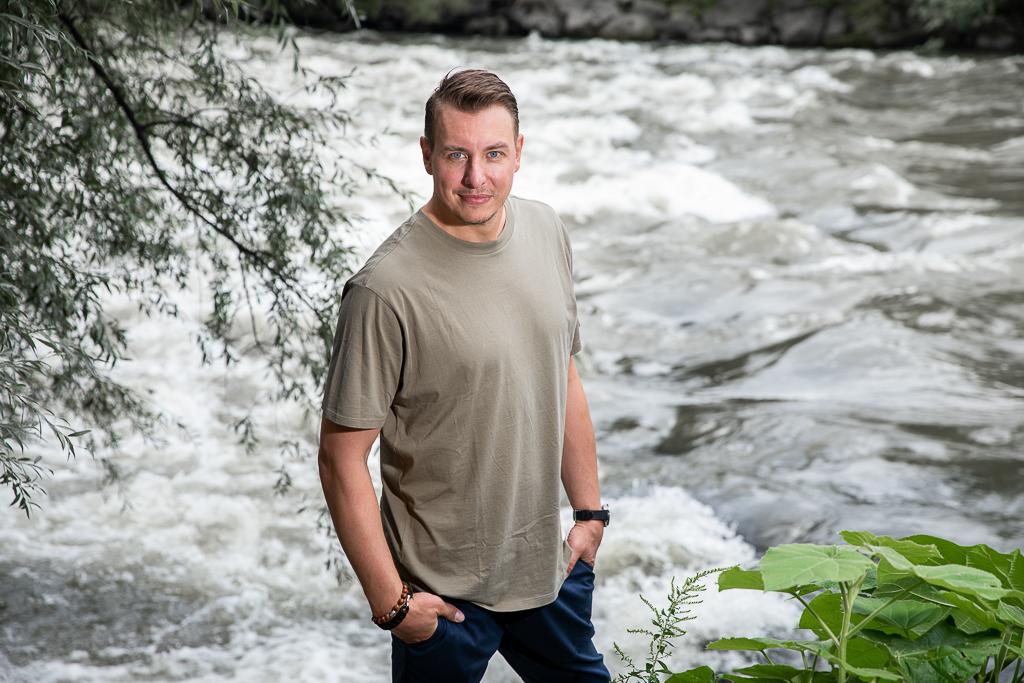 Qatar also showed me this was not the path I wanted to continue. The salary was nice but it was just too easy. I had seen other players choose this path. Many handballers from the Czech Republic chose this – in my opinion – easier path, but my ambitions were different and I believed I had what it took to go to another level. I wanted to return to Europe. The game quality was a higher priority than my salary. I wanted to challenge the best players and push myself further. If I failed, I could always return to the Middle East. I had made some contacts and the doors there were not entirely closed.
Fortunately, I never needed to walk back through them. I started the next phase of my career in Switzerland and never looked back.
When I was 7, I stood on the court thinking how much fun this game was. I'm 39 now and I've gone through many injuries, but this game is still just as much fun as it was then. Every time I get out on the court, even as a coach four years after my retirement as a player, I feel the same joy.
I enjoyed it when I was a kid and only our parents were watching us. I enjoyed it when I played in front of thousands of people and I would enjoy it just as much playing in some amateur league. I don't need others' approval or energy, I need my own impression. That's why I play and coach. That's why I am a handballer.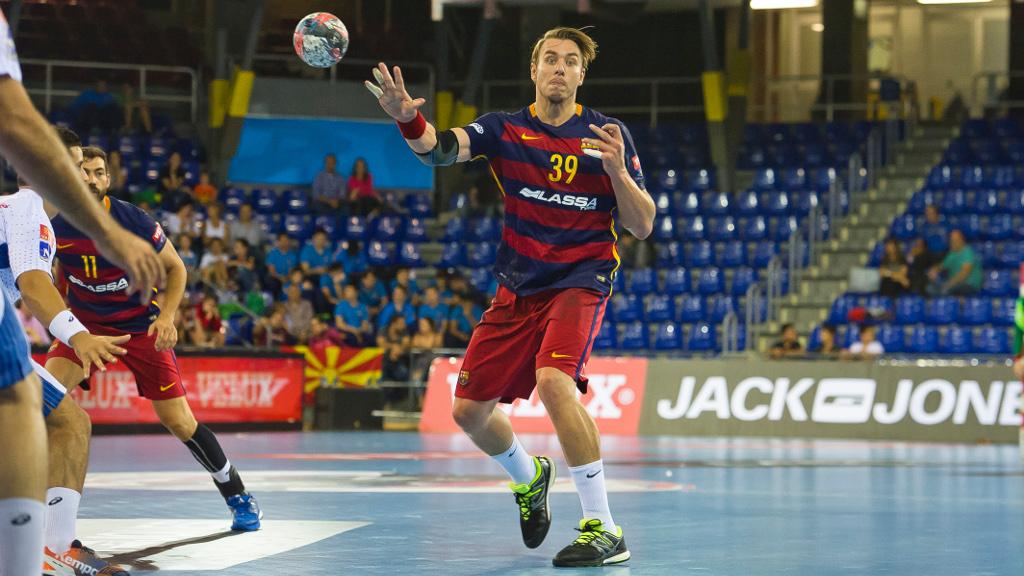 Thanks to good guidance, I managed to make the right turns in my life and that made it possible for me to go through amazing moments in my sport, like winning the EHF Champions League. Or becoming champions in Bundesliga, the German handball league, which is thought of as the best handball league in the world. Or the triumph of winning the Bundesliga by a two points difference. I'm always filled with pride when I remember that night and that I played a major role in our victory. Just five games before the end of the season we caught up to our biggest rival, Rhein-Neckar Löwen, and if we wanted to earn a title we had to win the rest of our games plus somehow erase our 15-goal deficit in the overall scoreboard.
And erase it we did, goal by goal.
During halftime of our last game, which we played against Berlin, it was still a tie. I played under medicaments, just as I had the previous four games because I tore ligaments in my ankle. My routine looked like this – laying down with my foot up over the week, playing over the weekend.
In minute 48, the coach gave me a break just to tell me we were still down two goals against Löwen, and that I should rest because I was going back in. The rest of the game, we had absolute focus. We played aggressively, needing to make the overall goal difference higher, but in the last seconds, we let our opponents score such a stupid, easy goal.
I crumbled in despair, thinking this was going to cost us the title. But before I could think, the final result of the other match flashed on the scoreboard and I realized we had won. A wave of people flooded the field. The pain and fatigue were gone in an instant. This was one of the proudest and most emotional moments in my career. Moments like this make you joyful and even a little honored that you can be part of them. How I managed to get here I didn't even know, but I think it was partly because of my will and the notion that all of this gave me a purpose.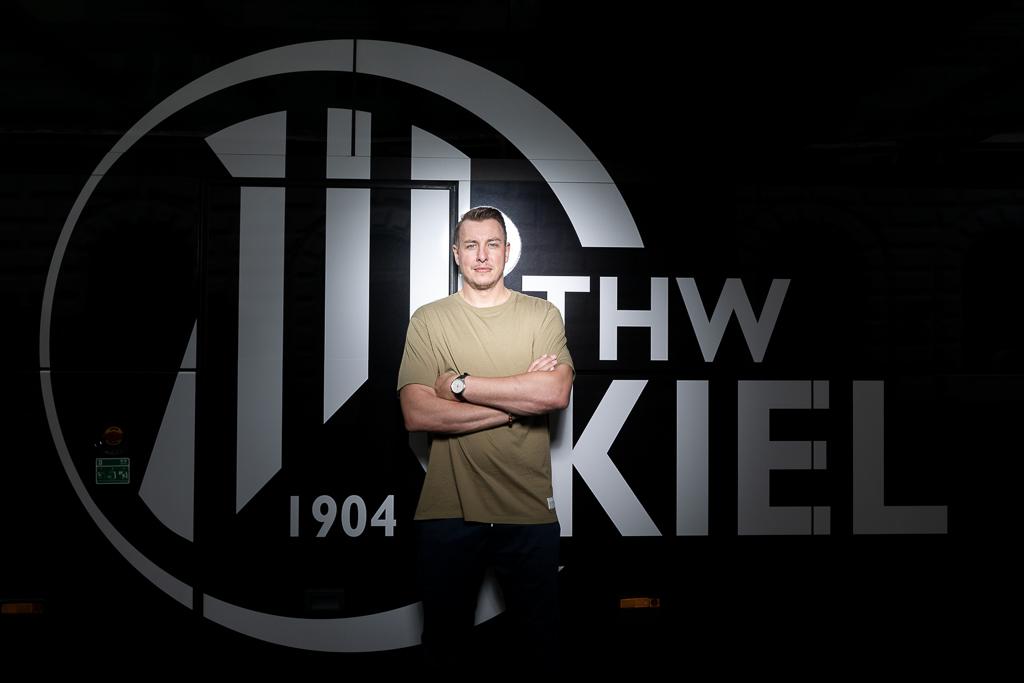 I love it when I'm focused on the game alone; when every little bit matters because that's what, in the end, decides every match. To win those individual battles was so important throughout all of my years that whenever I would lose them, I'd get angry with myself and try even harder the next time to prove that I had what it takes, and to help my team.
Whenever I got into this state of mind, into this game flow, I didn't care about anything else. All I needed was my team to pass me the ball so I could do something to help us all succeed. Others could sense this, and that moment when everything clicked, it was stunning.
When I was young, I was faster than others. I wanted to score. As the years went by, I realized that no individual is bigger than the sport. It was in Kiel, Germany that I realized that to be a truly great handballer, I first needed to understand what handball really was. It was a eureka moment. I knew that for me to score, there needed to be cooperation among all of my teammates. Their movement is what created space, around 20 to 30 centimeters, for my shot. Despite the court being 20 meters wide in the end, it's really a game centimeters. The team as a whole gave me a chance to shoot. And if I scored, that's how I knew if I was good or not.
Ever since I found joy in helping others on the field by creating movements and situations, I started enjoying handball that much more. I loved that I could work every day with the best of the best, to better understand my sport and to add something new, something purely mine. Ever since I discovered the essence of handball, it not only helped me, but it also helped the team.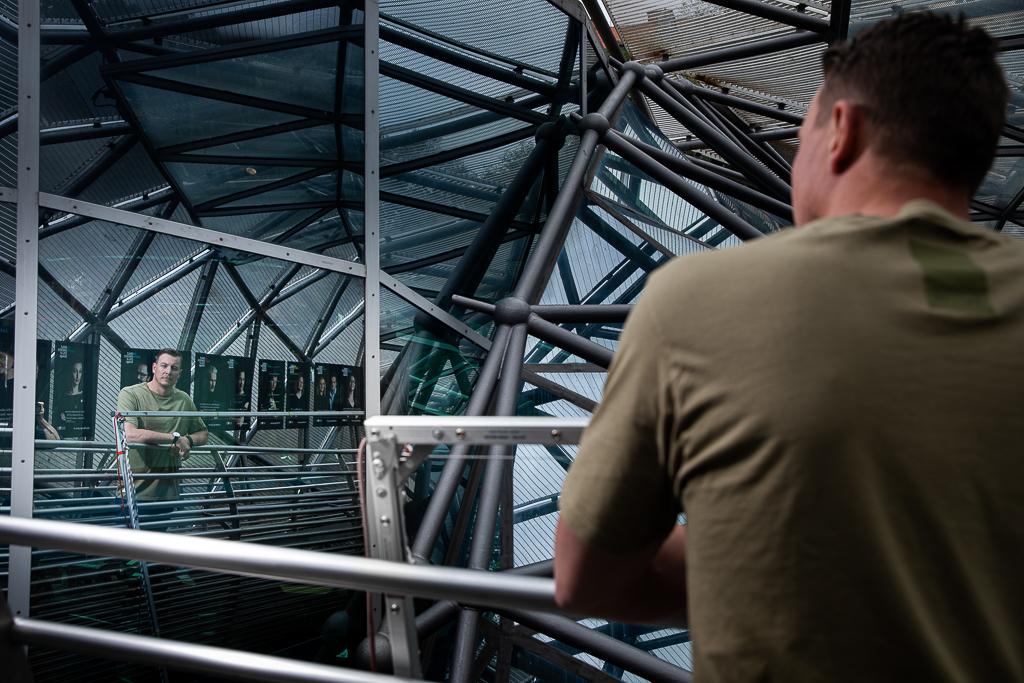 I can't pick many games where I contributed to a loss, and that warms me inside. I managed to help Kiel to be the best handball club in Bundesliga's history. It was an amazing part of my life where I wanted nothing but to improve. I had to tell my teammates: These are great times, but it doesn't mean we cannot fall. It's impossible to stay in one place. We'll either go down or we'll keep pushing ourselves.
I didn't want to fall down, nor did others. This passion kept us going and I was only on the lookout for things which could strike us down.
Handball, just like any other team sport, is amazing in that there are 18 people of different characters and stories, but for one to be able to shoot they all need to think like one. At high speeds, they need their thoughts to be identical. And they need to perform like that not only in stadiums with 11,000 people, but also when they're down three goals and they know that they just simply can't let another past.
If you spend 180 days on the road with someone, you'll know exactly which two are best friends, who talks crap about who, and which guy just can't stand another one. But once you all are on the court, you have to act as one. You all need to accept that you have to win your small, individual fight so your team can win the match in total. It's the feeling of victory that drives you. When you enter the dressing room after winning a big title, everyone is ecstatic, and that impression leaves a mark on you. The fact that you can be a part of something like that becomes your invisible tattoo; it stays with you like a scar. And then you want that feeling of victory again and again, but now you have to focus on every little detail because around you are other teams full of people who want the same thing.
It's not easy to hear a critique. Especially when you're on top. But if it comes from a coach or a teammate, you have to consider it. You can't just blindly follow a path laid out by your pride. You need to follow the path of improvement. That means admitting you were wrong. You made a mistake. Get out of your comfort zone and figure out your problems and issues. The ones who do this with grace are the ones who win the games.
Strategic thinking, faster running, higher jumping and harder throwing are all nice, but those are just the basics. It's your mindset that pushes you further. I always focused on my mind before games. I was always in good condition physically, even though I played in the league and for the national team meant from 80 to 100 games a year.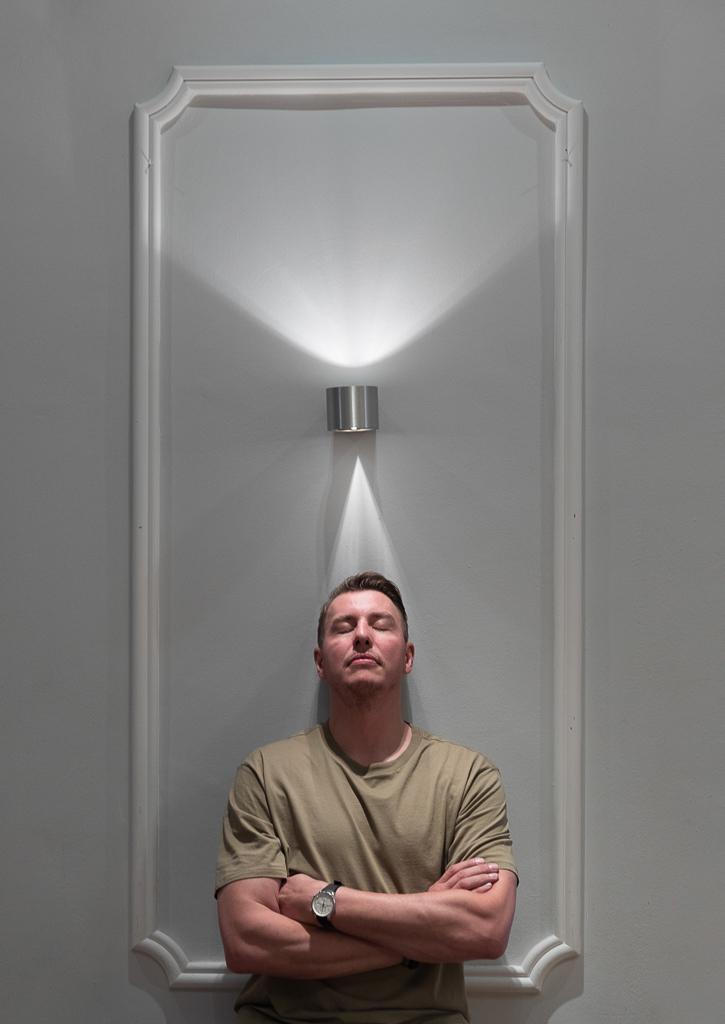 My mind game was a little harder because I had to be prepared to lead. It's easy to play the big games. You even have to cool everyone down a little, but then you have the normal ones, the routine games. The problem with those is that you can lose at any time. Any match, any individual mini fight. As a leader, you can't slow down, no matter the circumstances. You have to be an example and it doesn't matter that you don't feel alright or it's just another routine match. You always have to be ready to show that you're worth following. You can't affect the performance of your opponents but you can make sure that you did the best you could.

Because of that, I always went for a walk before every match. Just me, alone. During a 20 minute- walk, I recited in my mind what I needed to do to be the player I could and wanted to be. I had to be sure of myself, and to show my team that it could rely on me.
The biggest reward and joy for me was always the moment when, after a game, I sat in a car or an airplane and I knew there was going to be a six-hour rest. Not the physical rest, but the mind rest. That feeling only lasts for so long. The next day, there is more work to do. In my case, it meant going to a gym. One practice and then it was all about the next match again. You had to deliver again. Your performance had to be the same or better. There was no other option, because if you couldn't repeat your performance you'd end up like many others who only had one big success and then lived the rest of their lives off of it. Don't be mistaken: There are many people like that in sport. And even in life.
If you've never seen a game of handball before and you would look at the Czech league and compare it with a game from the Swedish or Danish leagues, you would still see the massive difference. There is such a huge gap in thinking, in tactics. There are no accidents at the top of the top games. Every goal, every situation is a product of the team, and every teammate knows it.
The Czech league is so behind in this approach. It's getting better, but we used to be a handball powerhouse. Now we're about the same level as Serbia in ice hockey. We know how to make our players run fast and throw hard but we're failing in giving them the correct mindset.
We often watch the Czech league with my kids at home. It's incredible watching players shooting goals I'd never be able to shoot. One player is alone, goes in, there are four opposing players right on top of him and he still manages to shoot an uncatchable throw from 10 meters! I wouldn't even dare to shoot under such conditions. But you know, that's not what handball is about. Once you're on top, you'll realize the game is much more similar to chess.
No matter how many mistakes and wrong things I'd see, I always showed up to the national team. Even when I was extremely tired from Kiel, I'd come and give it my all because that's what I thought was right. And I did it without any reward or pay. Willingly, I risked a possible injury which would then cost me a major part of my pay, but I wasn't even thinking about that.
My wife could tell you more about what effects that the national team had on me. I always returned full of energy from my teammates but also exhausted from what basic problems we were dealing with. I had to invest so much energy just to find a common ground with people on the team. What happened on the court was usually just a cherry on top. It either worked out or not. Despite our many problems we were still capable of defeating many teams.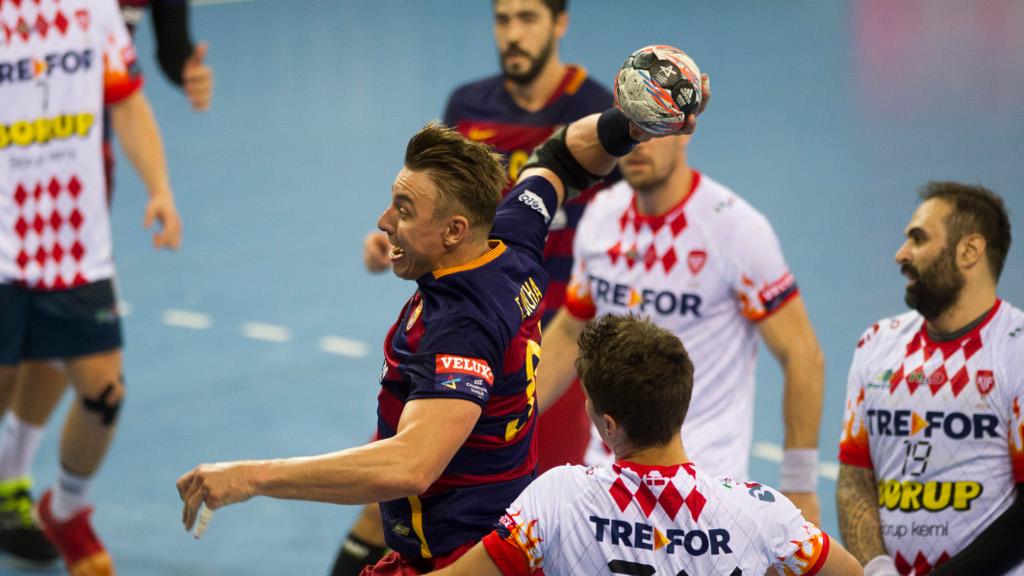 But the problems were becoming ridiculous. We had no gear to practice in, we got bad food. I talked about this once for the press because it just blew my mind how we could be in one boat with our management when we were obviously sailing in opposite directions. I didn't see the point of me coming here to practice and risk an injury, which could cost my family, when others were not willing to sacrifice that much.
And if people only considered the players' performances on the field, then why should I stay silent? I realized I was being presented as a symbol of Czech handball and I wanted to push it further. So I spoke. Is asking for a clean shirt and shorts for practice really that much?
When I saw the conditions of my teammates from Kiel in their own national teams I had to laugh. Getting paid was what bothered me the least, really. Why couldn't we get some quality food and sleep? They wanted us to perform and we didn't even get this bare minimum? That was just the tip of the iceberg. When we were traveling via airplane, no one thought that the tallest players would maybe like to sit next to emergency exits because they literally couldn't fit in regular seats. Or how the management weighed our baggage to see if we fit into the allotted weight. It was absurd.
Yet we still managed to beat some teams in the European Championships because we all managed to play on the edge of our abilities. It seemed unfair at that point.
When I was young and practicing, I always asked myself, 'Why am I doing it?" The answer was always the same: because I want to be the very best. Today, I woke up knowing I really was the very best. It's crazy to realize it sometimes, and I think a lot about when my career reached its height.
In 2009, our first child, our daughter, was born. It calmed me so much. My game was at its peak at that time. I even made the All-Star team in Euros, even though we lost in quarterfinals, which was something extraordinary. And soon after that, I received even bigger accolades.
We had just had a winter conditioning stint with Kiel. We were running in minus-10 degrees Celsius, and after getting back to the changing rooms I found my phone full of messages and missed calls. I knew the world's best handball player was just being announced and as soon as I saw the first "Congratulations" I knew what had happened. I immediately called my parents and wife.
For me, it wasn't that euphoric. I was more like: "Alright, I won." It wasn't pride. I just knew I was playing flawlessly. It was an official acknowledgement of something I already knew. I thought I had played even better the previous year, so the reward felt late, but the reactions of the people who I hold dearest still made me happy.
Incredibly, the title of the world's best handballer was handed to someone from a country that doesn't play handball on such a high level. Yet here I was, in the company of great people.
I went to receive the trophy with my family, but I was really representing more than them or even Czech handball. I was representing the Czech Republic. And yet, it was a country which only appeared to care about me when someone chose me in a poll. It seemed so fake to me. Why did all of those people suddenly care? If I hadn't received the award but had still played on the same level, would they have known? I don't think so. They would have had no idea.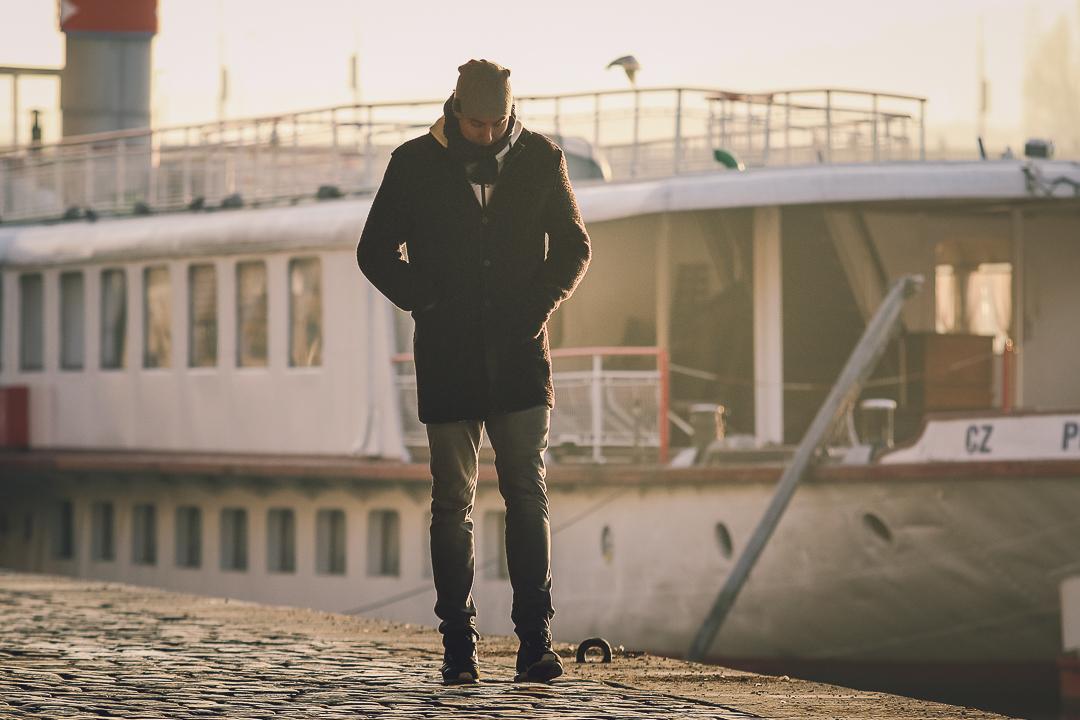 That's why I don't mind when my friends tell me I should be more famous here. When I see what temporary celebrities we have here, it's just funny. We have so many amazing people at the top of their fields; people who could inspire so many. Sometimes, we'd rather celebrate the silly ones.
In spite of all that, I'm glad I'm Czech and I'm proud of so many special men and women from our nation. Despite being a small country, you can always meet some Czech person out in the world who has an incredible story and is the best of the best in his or her field, and yet no one has ever heard of them in the Czech Republic.
I was on top of the handball world for about six years. I was one of the three top players in the world but I didn't care if I got the stamp of approval, confirming that someone noticed. For me, it was about my own feelings.
I think that's what Mr. Moulis meant back in my youth days.
Jana Mensatorová, Štěpán Černý, FC Barcelona and the archive of Filip Jícha