"You know what? I think I'm good enough to play in the NBA, but you're doing nothing to get me there. We're done."
This is how I said goodbye to my first agent when none of the NBA teams drafted me in 2007. That goodbye set things in motion. It started an unexpected journey which led me right here.
Now I'm standing at the free-throw line, repeating the "TP23 strong" mantra in my mind, wearing the jersey of the Czech Republic; the jersey of the country that gave me so much love. Love in every possible meaning. Only here did I learn what it means to be loved as a person, a husband, a father, and as an athlete.
The jersey of the country which became my home after I left America. I met my wife here. I began raising my son here, who I had no idea existed even on the day of his birth. One day, we plan to settle here with our four kids. They wanted me so much here that they did whatever they could so I could fight for them on the court.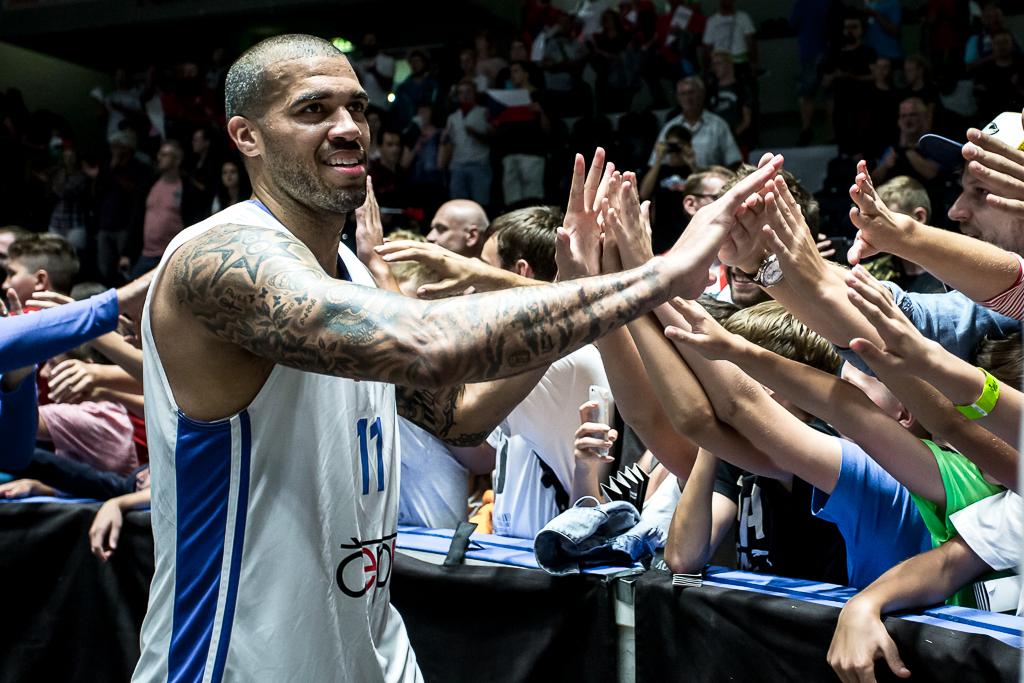 I release the ball from my hands, aiming for the basket, knowing I cannot miss. Not after I've focused by casting my personal little spell. That spell will always remind me of my brother and his incredible courage in the face of the inevitable.
The ball goes in, and I know I've added another small piece to the rich sports history of this nation, which may be small but has a big heart and is not afraid to face anybody. I've added to the sports history of a country in which everything took the right turn in my life.
My new agent Noah, who was recommended to me by my close friend from university after an unsuccessful draft, assured me that he would find a good place for me. So when he approached me with a contract from Nymburk, I trusted him, even though I obviously asked, 'Where the hell is this Nymburk?'
"In Czech Republic," he said.
That's in Czechoslovakia? The country which we learned about in school? I knew some basic things like that the country exists, that it's situated in the middle of Europe and played its part in important historical events. I could even name some famous Czech athletes, but that was all. However, I was excited to get my first professional opportunity. I accepted the offer immediately, without realizing what would await me after the long flight. And what this country would mean to my life.
My top priority was to play and show everyone how good I was. And when it didn't work out in the NBA, at least there was someone offering a good salary.
So, for the first time in my life, I went to Europe.
Champaign, Illinois is a city three hours south of Chicago with 80,000 inhabitants. It's not bad but the area where my parents and I moved when I was about four years old was kind of a ghetto. Its name is Country Brook, and it looks just like in movies. Groups standing by the grey walls of buildings, watching everyone who walks or drives around. Street violence, fights, guns. Every now and then, someone loses his life.
Our family still has a house in the city, even though it is in a different part now. I was driving through Country Brook a little while ago and realized what a terrible place it is. I would not let my children grow up in such an environment. But when you're a kid, you don't worry about such things. You're just trying to find your place in your surroundings. I wasn't going out much when I was little, because I was scared, but later when my brother and sister were born, I had a feeling that as the oldest sibling I should protect them, so I began to learn and became the one who knew how to get around.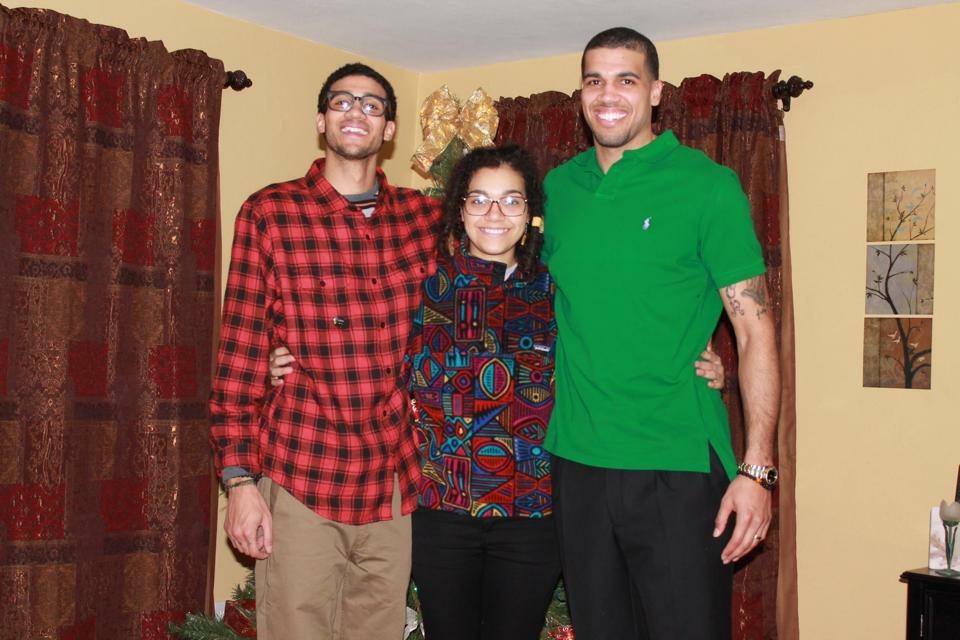 There was this guy named Corey in the neighborhood. He was the type of guy who just provokes everyone. I was never much of a fighter, but I saw him trying to get to my little brother once and I just snapped. I fought with him like a madman. After that, we would fight like once every week, whenever we bumped into each other.
It's strange that I met him recently after a long time and I held no grudge.
"Blake, man, what's up, you know?" he was all friendly. "Man, it's been a long time, you know."
He wanted to know how I was, talking about not seeing each other for ages, and then he told his friends how I was the one who taught him how to fight. As a kid I never thought we would be talking about it in the future.
It was not ideal at home either. My father was very vulgar with my mom. He attacked her verbally and physically. The scenes I had to watch as a kid left a deep mark on me, and I decided I'd never show this behavior to my children as a husband and a father. Ever since I was little, I promised myself I would never let myself act this way with anyone in my family. I wouldn't fail this way.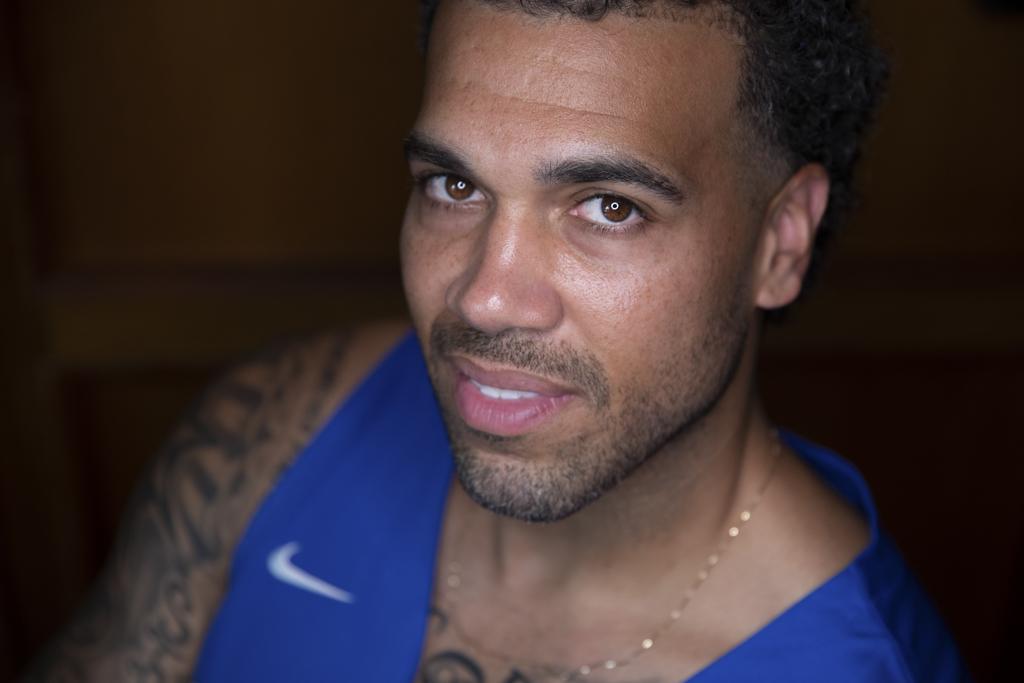 Luckily, my mom was strong enough to leave my dad. She took her life into her own hands, but that also meant taking care of three kids alone. For me, it meant trying to be somewhat of a father to my siblings, even though I was only nine years old at the time. I'd stay home with them, take care of them, pick them up after school and get them home safe. Mom had to work often, and not only during days, but also during nights. She cared for disabled people. We'd stay at home and as she was leaving, she'd tell us: "If the phone rings, don't pick it up. If someone knocks, act like you're not here."
Those instructions sound pretty scary, but we managed to play with each other like any other kids. The place in which we grew up made us stronger.
Basketball entered my life early and it was for me – just as for other boys coming from similar backgrounds – somewhat of an escape from all fears and problems. I had a ball, could play with it on the street, everything was fine. I was about seven years old when mom started working for an elderly couple. She helped a wife whose husband was missing both legs. They had a basketball court right next to their house, so my mom would always send me there to wait for her.
Adults always played there, so the only thing I could do was try and imitate their moves and practice on the side. Whenever I'd try and join them, they'd tell me I was too small.
They'd tell me this once. Twice. Fifty times, before I got older, bigger, stronger and a day came when I could join them. I could play with them. But they weren't easy on me. It was like a fight for survival. I'd end up with bruises and burns from the ground, trying to find any little advantage I could against these giants.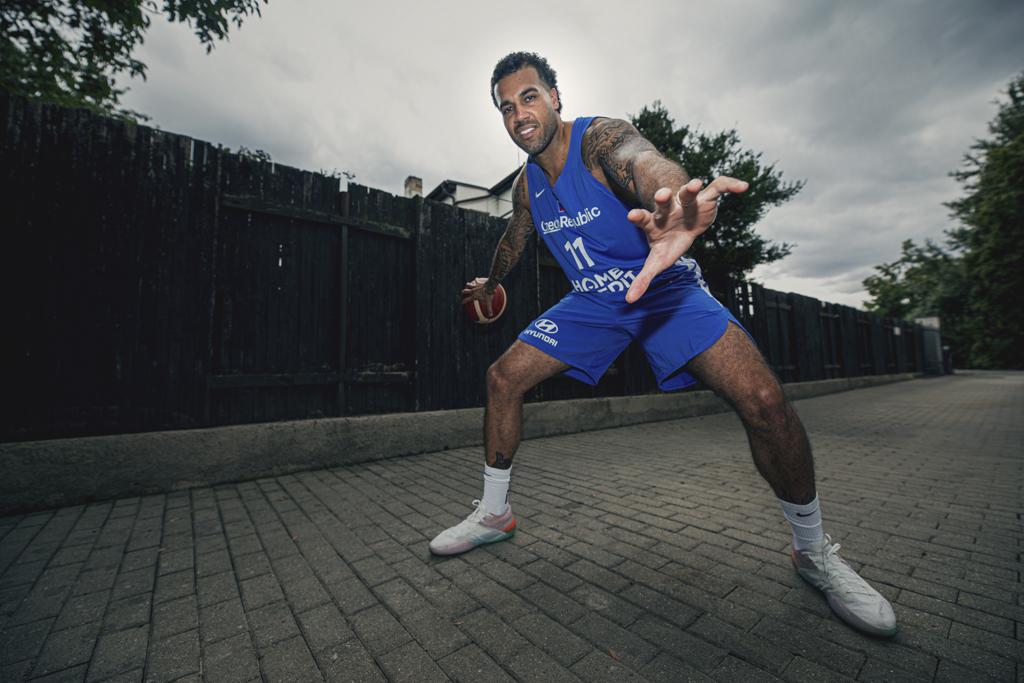 My friends and I played more and more, and basketball became a means to fit in. We'd either play against each other for fun, or we'd take the ball a few streets over to a different court and try to defeat their home party. It was like a fight; a fight of kids gangs according to certain rules. You had to show this court was yours, this territory, and fend off the invaders by outplaying them. And it used to be pretty rough.
I also played baseball at school, even more than basketball. I made the team which was competing against other teams from different states. I didn't play organized basketball until high school when I was 13.
It was the era of Chicago Bulls domination with Michael Jordan, Scottie Pippen, Steve Kerr, Dennis Rodman, all these legends. I honestly think it was the best team of all times, even though Golden State surpassed their record. Watching Jordan play changed the whole game. It was not just a sport, it was poetry. The Bulls were winning everything and everyone around me was looking up to them, especially because all of it happened so close to us. I remember even my dad shouting in euphoria so loud that you could hear him out on the street. Each one of my friends wanted to be a basketball player and even though I was more talented at baseball, my heart was slowly but surely moving to basketball.
During high school, I stopped enjoying baseball because of my coach and I also grew quite tall, so it was an easy decision. Plus, I started playing football, which made me that much stronger and more resilient. I was a quarterback and because our line was no good, I was constantly in a fight which was excellent for my development. Now, no matter how tough my opponents play in basketball, it's nothing compared to the fights in football or even on the streets.
Our family life calmed down at that time because my mom found a new partner as well as a new job and we moved to an ex-military base in Rantoul, Illinois. I still have dreams of the house we had there. Just the house and nothing else. Strange. I don't know what it means.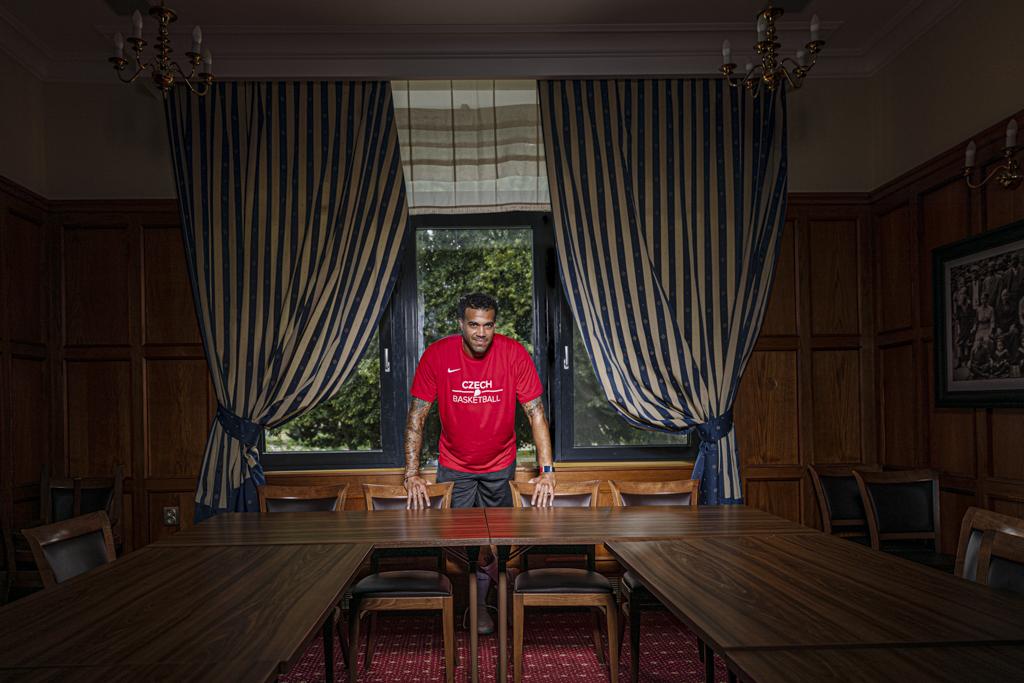 My wild childhood took a toll on me in the form of getting kicked out of high school my last year. I enjoyed a little too much nightlife. The end of high school also meant the end of the basketball team. No one told me where the boundaries were and how far I could go. It was the same at prep school. Troubles again, getting expelled again.
If it wasn't for basketball, I don't know where I would be now. Because of it, people from Loyola University in Chicago noticed me. They gave me a chance to get an education, help myself to a better life. The school was close to my home so I did not hesitate.
My NBA dream got closer at university. I played a great junior season and the Milwaukee Bucks promised me their draft pick at the end of the first round. But I was without an agent at the time and decided to stay in school for my last year of studies. So I withdrew my name. Unfortunately, I didn't do so well in my last year. I didn't feel the same energy from the NBA. I was a year older, and the league likes young boys with potential. I had made a great name for myself at university, but it was not reflected at the draft. I just simply had bad timing, which plays a major role in the NBA.
I've always felt – and I still do – like I've got what it takes to play in the NBA. I still feel like I should've played there, but it's nothing I cling to. Other things, more important things, began to happen.
The first thing I saw after getting off the plane was this huge dude. Man, that's George Zídek!
I remembered him from the NBA but even more from UCLA. I was a huge fan of university basketball. Just seeing this was enough for me to be excited in the Czech Republic.
"This really happened. I just met George Zídek," flashed through my mind.
Then came somewhat of a shock. His car. A small red box. It could've been a Fiat Punto. Maybe. It had only two doors and it sure didn't look like something a basketball player with a height of 2.1 meters should drive. Whatever, we got in and drove off. While I was looking out of the window, watching how Europe looks, we had a great talk. George was part of the club's management and he became one of my closest friends in my beginnings here. We clicked immediately.
The rest of the new things were not so pleasant. The reason why was my ego. I came as a university star, a player who should've been in the NBA. Here, I wasn't even in the starting lineup playing ijn the Czech league. I felt like I was someone, but no one here acted that way and I didn't understand why. I couldn't understand that I was just a regular player.
Because of that, our coach Muli Katzurin didn't like me very much. He saw me as an egomaniacal American and I can't blame him when I remember my behavior. It was because I gained this notion that he blocked me on purpose and so I fought against it the only way I knew – with resistance. It all culminated in a game in which he told me to get out during halftime. I told him to fuck off and we started barking at each other.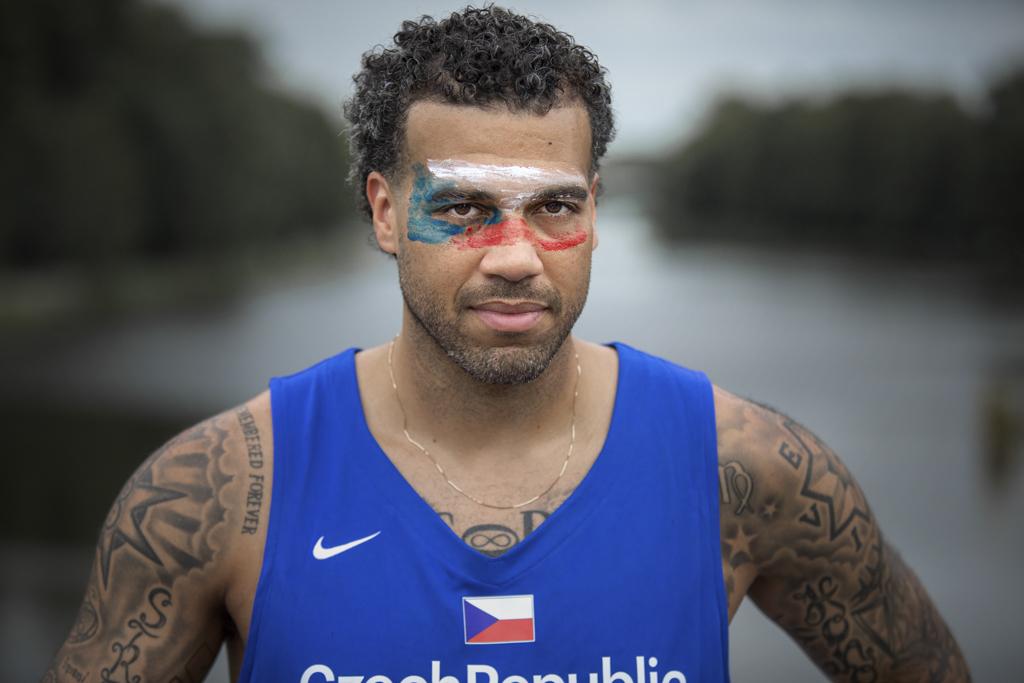 I really did disappear in the middle of a game, but some teammates came to me that evening with support.
"Hey, B, we're a team," Radek Nečas told me. "You don't have to do everything on your own."
His words really opened my eyes. I realized that the guys were on my side, as well as Neno, Ronen Ginzburg, Katzurin's assistant at the time, and eventually the coach of our national team. He explained a lot of things, relationships and sports alike. We spent a lot of time working on my individual skills.
Then there were obstacles of, let's say, culture. My teammates and George Zídek were the only ones who spoke English. The language barrier overwhelmed me at the beginning. I couldn't go anywhere alone, or say what I wanted. I was used to others packing your groceries in the shop, but here, I suddenly had to ask for a bag. The first time it happened I was in utter shock. I didn't understand what the saleswoman wanted from me. She didn't understand a word I was asking. These little incidents made me scared to try anything in the town because no one could understand me, and I had no idea what was right and what was wrong.
And to top it all I got a car from the club and when I first sat in it, I found out it had an extra pedal and a manual transmission. I had never been in any car like that before. My first ride from the sports center was not… ideal. I slowly moved through the center of Poděbrady while the cars behind honked at me as I was trying to figure out how to gear up. It was crazy.
The next day, I got up at three in the morning, when there was no one in the streets and I practiced until I was at least a bit sure with my driving.
I'm not going to lie, over the course of my first season there were many times when I felt like I'd just give up and return to the States. In the end, I always told myself I can't do that during my first pro season. It was also why I didn't do anything stupid in my leisure time.
I was no saint. I'd go for a beer or two with teammates, but after my experience from high school when partying almost cost me my career, I kept to the side, out of the center of the craziest stunts. The contract I had meant a lot. My family never had so much money, so my top priority was not to mess up. Maybe I could've enjoyed myself a bit more, but instead of partying I got up at five in the morning and went to the gym to practice, alone or with Neno.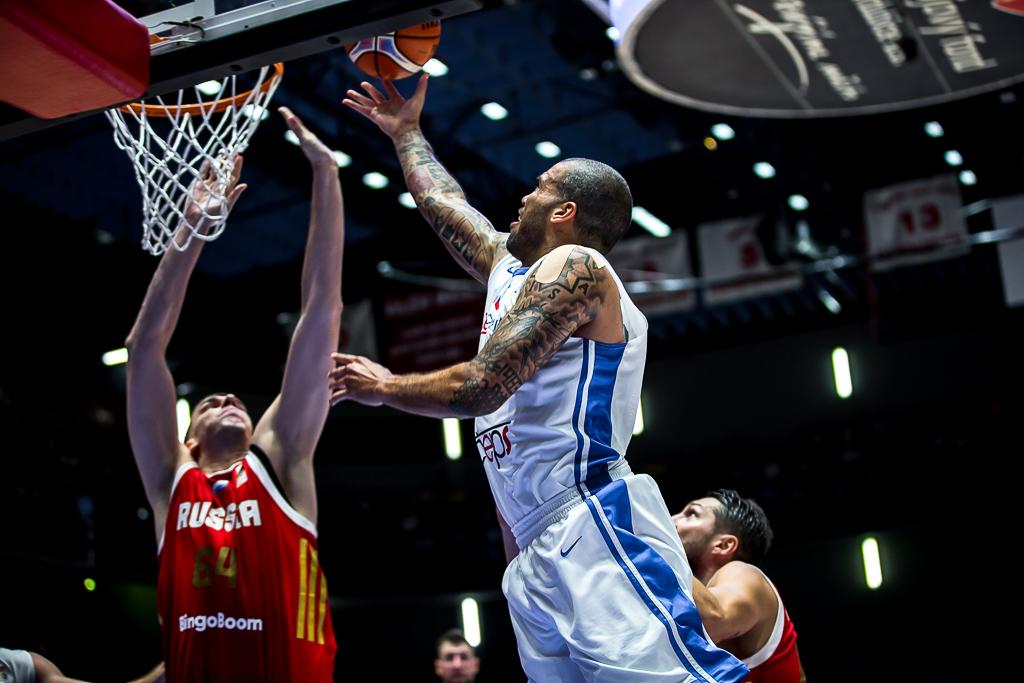 We ended that season with a title and the club extended my contract. Despite the hard beginnings I was glad and felt like I'd deserved it. As the season was progressing and I was settling in, I got better in every aspect, and I couldn't wait to show it to everyone the next season.
And I did.
Trust me, karma exists. If you face your fears, life will give back. Not only was my second season great, but during warm up against Prostějov, I saw this gorgeous girl in the stands. She was sitting next to Michal Křemen's, my teammate's wife. I had to find my focus during the match a couple of times because my eyes would move to her all the time.
"Who's that chick with your wife?" I asked Michal.
"Wow, wow, Blake, don't you even try that," he replied.
But in the end, he arranged a date for us and me and Barbora fell in love the second we talked. It sounds like a cliché, but it truly happened. I enjoyed Bára in all aspects. She was beautiful, smart and she symbolized everything I enjoyed about the Czech Republic, which was incredibly attractive. She was studying in Prague, and she showed me all of the amazing places which this city offers. It was all new to me, fresh, attractive. We were more and more in love, and I knew this was the woman by whose side I wanted to spend the rest of my life.
We got married. All of the things in my life suddenly clicked and worked as they should have, and we could start building our common future. Our three beautiful daughters soon joined my son.
Jadin was born about halfway through my first season in Nymburk. I knew his mom from university. She was a cheerleader. After the party celebrating our end of studies, we spent a night together, but that was all. However, she got pregnant and didn't tell me anything.
She later tried to explain how it was because I was so busy with my career and trying to get to the NBA. But I couldn't accept that. How could she ever keep such a thing to herself?
Out of nowhere I had a call from her cousin, a few days after Jadin came into the world. She thought I already knew and wanted to know what I was going to do with him, since his mom wanted to give up the baby for adoption. She wanted to continue her studies, which was understandable, and had shown no interest in the baby.
I don't think I needed to explain how big of a shock this was, hearing this information over the phone. I was angry with Jadin's mom because she didn't tell me anything and now there was a question of care as well. I intervened immediately. My mom took the baby under her wing. She was amazing. She wasn't in a good place in life either at the time but taking care of Jadin worked miracles for her. They bonded amazingly.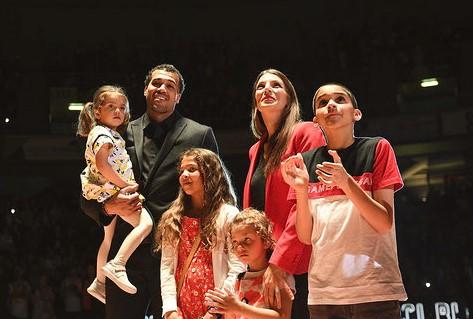 I still had about four months until the end of the season. It was the start of the 2008 season, my Nokia was not exactly a smartphone, and the peak of communication was Skype. There was no way for us to look into a camera to see each other from different parts of the world. I received a few photos through email or chat, but that was it. We just had to wait.

One day, we celebrated a title and the next morning I hurried to the airport to see my almost half- year-old son for the first time.
To finally hold him was better than all the trophies in the world. Sure, the way we got together could've been different, but you never know what stories life will create and, in the end, it does not change the fact that he is my son or the feelings that I hold for him. Jadin was with me in the Czech Republic during my second season and with him my brother and sister as well. They helped me take care of him.
His name which I decided to keep means: "He, who brings light", which is quite fitting. It meant a lot to me. And the most important thing was that Bára accepted him immediately, without hesitation. Sometimes I make fun of her because she fell more in love with him than me. But seriously, this moment was decisive and so Jadin has been with us since the very beginning. He's a smart, well behaved boy and I'll do my best to prepare him for life. Of course, he'll make some mistakes, but I'll be here for him to help him fix it, as others did for me.
All of this which is so important to me, and my family, happened here, in the Czech Republic. It was here where I found unknown parts of myself. My relationship with this country, strengthened by the fact that it was my first contract out of America, got even deeper. And the connection stayed strong even though I moved to other parts of Europe in my next season.
Neno knew this. And he also knew what worked for me.
We'd often spoken throughout the years. I was doing a little scouting for Neno. We had discussed players I had met in different leagues, talked about family and it was always nice and fun. He has a great sense of humor.
During the summer of 2014, when I had just moved into Paris with my family, I expected another such call. I picked up, waiting for what info Neno would tell me.
"Hey B. Look, I'm taking over the Czech national team," he said. "How about you apply for citizenship?"
Before I fully realized what he was talking about, I just said something like: "Well, I've never thought about it that way, but sure, sure, why not?"
"Ok, I'll arrange everything necessary and we're doing this," he said. "Bye."
I held the silent phone to my ear a couple more seconds before I fully understood what had just happened and what I had agreed to. I could imagine – and I still can – that after I end my career, we'll settle down here with Bára, find a nice home in the countryside, slow down a little and it will be wonderful. The Czech Republic was very much in my future plans, but until Neno called, I had never thought of applying for citizenship and playing for the national team.
Bára asked what Neno wanted and what funny jokes he made, and I replied: "He suggested that I become a Czech citizen and play for the national team."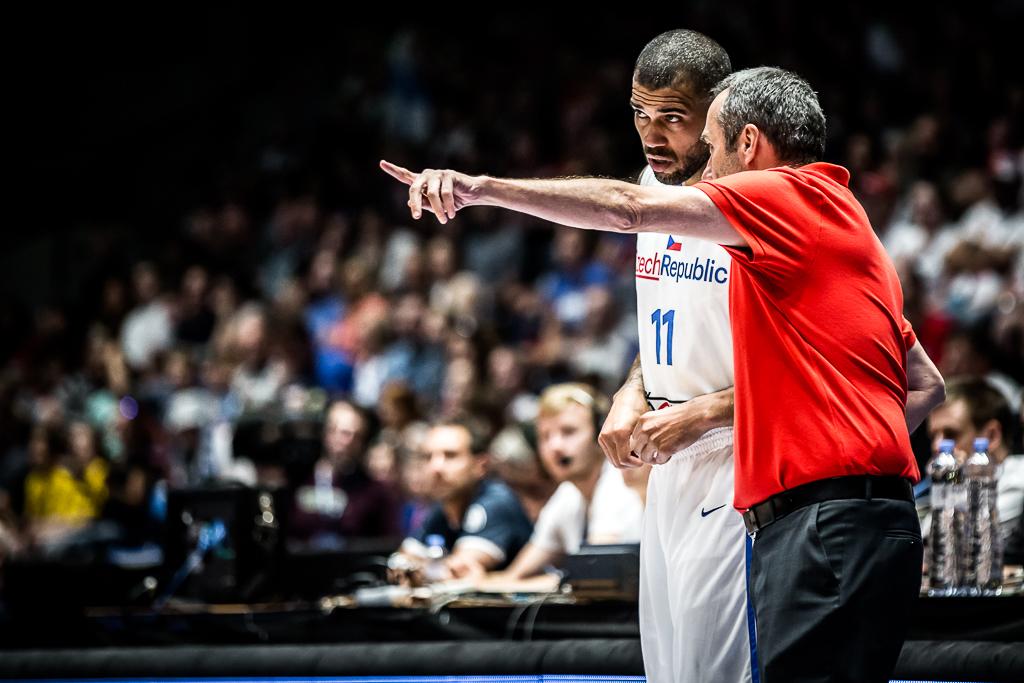 Her reaction only confirmed it was a good idea. She did not hesitate. "Really? That's a great idea, go for it," she said. From the very first moment she was with me, supporting me. She helped me organize travels to the Czech Republic and back during the season and took care of the kids without me, despite it all being quite demanding. The Czech Basketball Federation helped me to make the whole process as smooth as possible, but I still had to visit Frýdek-Místek – Bára is from Štramberk and the closest bureau is there – to fill out all the forms.
So I flew to Prague where Jiří Novotný from the federation waited for me and drove me some four hours there and back every time. I had to provide evidence of my time spent in the Czech Republic during the years, show them the official papers testifying our marriage, and many more official papers regarding our children and a certificate of a clean criminal record. It was not too complicated but there was no way to speed up the process. I was most scared of the final interview which was to be held in Czech. I understand it well, but my speaking is not so good. But I still arrived to prepare for Euro 2015 as a citizen of the Czech Republic.
We lost in the quarterfinals. It was an unforgettable experience, full of great games. However, I had one more fight ahead. One I couldn't control.
The season was coming to its end, the citizenship process was done, I was just waiting to receive my passport, looking forward to what was ahead. My mom called, saying there was something wrong with my brother and nobody knew what. He felt sick all of the time, didn't want to talk about it and the doctors were worried it might be leukemia.
I was terrified. I couldn't believe what I was hearing. You see diseases all around. We even had some family members get sick, but never someone this close. My brother? Tyler has leukemia?
When doctors took a piece of his tissue for analysis, I realized it was really serious. I was eagerly awaiting new information from my family, until Tyler messaged me himself that they had found a tumor in his kidney.
"What?" I screamed. "But you're super healthy! You played basketball until today!"
Tyler was 24 at the time and no one thought he could have health issues. He was in great shape. I couldn't understand how something like this could happen. Who decides that your body betrays you like this?
I went to see my coach in Paris right away. I told him I didn't care what the club did with my money, and I didn't care about my contract. I was leaving for America. He did not believe me at first. Even though I had spent four years with him already from my first French team in Chalon, he thought I was lying and wanted to disappear early because of our pretty bad season.
"Coach, you know me, you know my brother. This is serious, I have to be there," I explained, and I really sat on the first plane that flew to the States.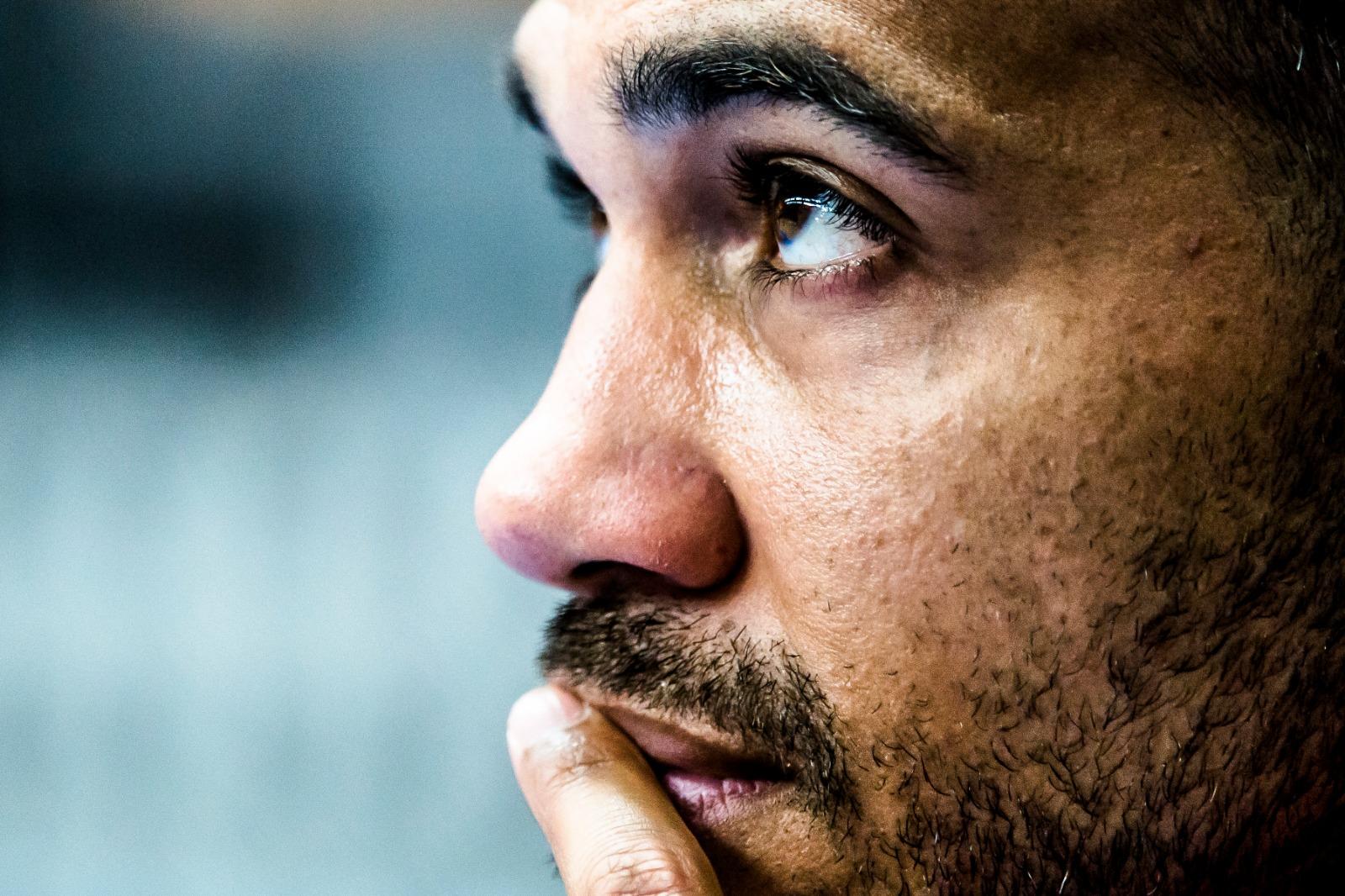 I found Tyler in the hospital already. He was in immense pain, angry about how he couldn't move. He was as pale as a ghost. He looked totally different from the last time I had seen him, just nine months before. I couldn't think of anything else but trying to find a way to help him. Everything was so new and unexpected. I was exploring the possibility of better medical service. Not that I waved banknotes around, but I was very upfront that I'd pay anything just for a chance of slightly better medical aid. And we really tried some specialized procedures. The doctors were able to ease Tyler's pain, so he could start living an active life again. He seemed much better, better with every day.
He even returned to basketball after his first chemotherapy. During the summer league he was on the court again, shooting threes. He played as much as he could, like nothing was wrong. It inspired everyone around him, and I will always remember him this way.
He didn't care what was happening inside his body, but instead went and gave happiness to himself and others. It was how he faced what happened to him and I can't understand where he found this courage. When you know you're going to die soon anyway, how do you stay so positive? I was so scared. I feared what was awaiting him, what would happen to his little daughter, to his family? It was terrible thinking about what he was going through.
And yet he just played, acting like nothing special was happening. I suppose that in the mind of a strong person there comes a point of acceptance. You accept it, find your inner peace, and relieve some of the pain from yourself and your close ones. You realize it's no good to cling to something you can't change and it's just up to you how you use the remaining time.
But still, I can't imagine how I would react to a situation like this. What would it do to me? Tyler was incredibly strong. I'd watch him thinking: How is he not afraid? Is he mad? That was also the reason why on the day he left us, I first went and played a match in Turkey, and only after that told my team what had happened and that I was leaving for the funeral. Because that's what Tyler would have wanted.
During that time he faced his fear and pain and continued playing basketball. We created our little wordplay. TP23 Strong. Tee, Pee, two, three, strong.
Those are Tyler's initials, the number he wore and the word "strong." The word that characterized him. We would always say this mantra as an assurance that all would be well. And I still use it today, whenever I'm throwing a free throw. I repeat it before literally every throw and no matter how intense the match is at the moment; it helps me find calmness and self-confidence.
Tyler is helping me.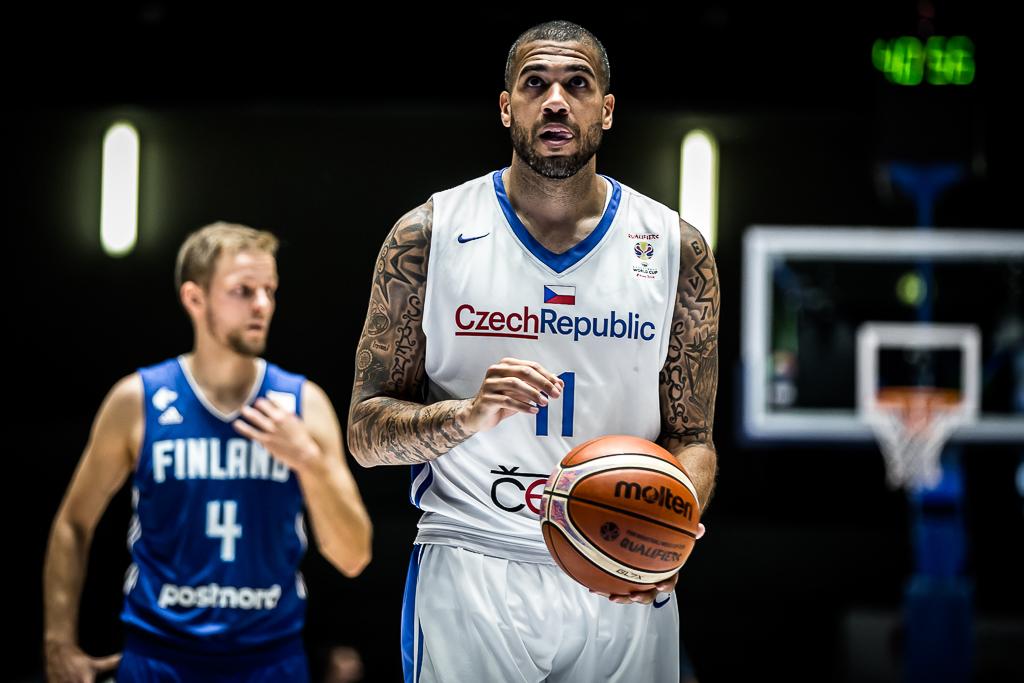 It took eight months. Eight months from the moment they diagnosed him until he left us. Mom was with him when the moment came, and I have a feeling I managed to say goodbye. In my own way.
It was as if I knew it was the last time we'd speak. We FaceTimed. He had just checked into an institution where they cared for him 24/7. He was still all jokes. His belly ached from the inside, but he joked about it like: "Man, I can't even sit on my ass, I can't even take a shit."
When we were saying goodbye, just the two of us, I told him how much I loved him.
He just replied: "I love you, too."
And I looked at him saying, no, I mean it. "I love you, nigga." That made us both laugh.
It was the last time I saw Tyler.
I can't say if basketball helped me deal with his death, but I had a job to do. I don't have the right words to describe what was going on in me, and still is. It's a process everyone has to go through in these situations. I just know there are things I take from my life on the court and vice versa. These two worlds are connected and the way I am on the court shows in the way I deal with problems in my personal life. Basketball definitely helped me aim my thoughts at something different than what happened to my brother for a while.
A few months later, me and Galatasaray won the Eurocup. I held the trophy above my head, thinking how much pain I had to go through in the last couple of months. I thanked the one above for at least this piece of joy.
When I hear a call to come and get "polívka" (soup) or that there will be "palačinky" (pancakes), I'm all smiles. I enjoy these simple things the most when we're here in the Czech Republic and I'm happy I know what they mean whenever we're at grandma's.
Barbora's mother is great, she helps us all the time. Whether she visits us, or we visit her, she takes the kids and shoves us out, so we can enjoy some free time together. And she cooks. I can't imagine a better mother-in-law. It's more often me than Bára who asks when her mom will come. My brother-in-law is a huge basketball fan, and he travels to our games whenever he gets the chance. None of them had any issue with Bára marrying an American basketball player instead of a doctor from the neighboring village. I've gained an amazing family.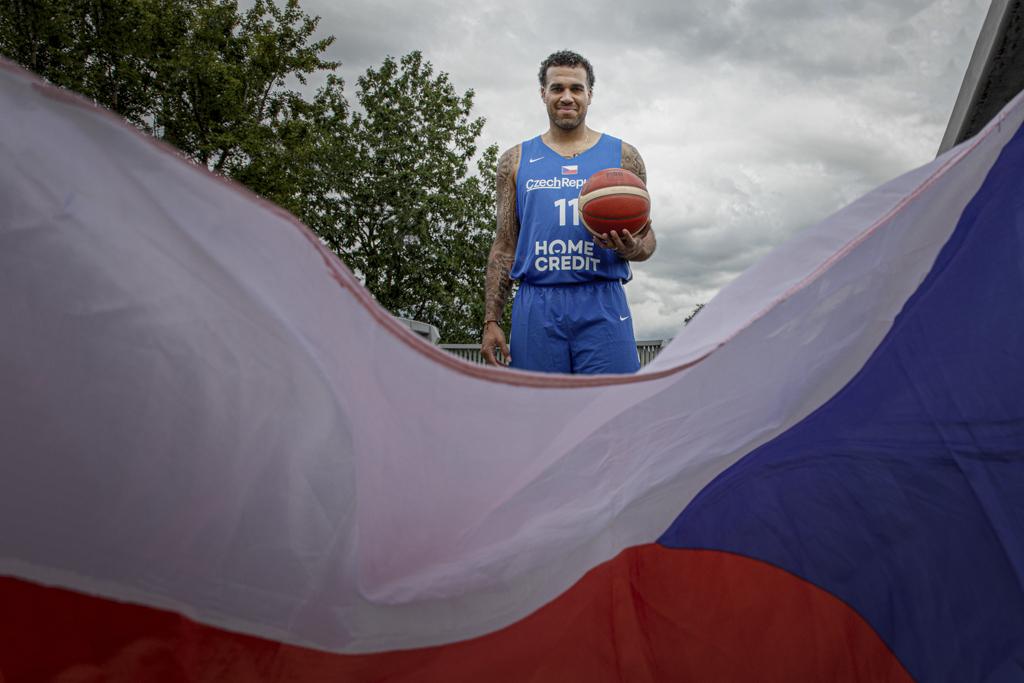 Ever since me and Bára got together we have spent all our free time either in the Czech Republic or the States. We both understand where the other one comes from and what specifics our home countries present. That's where our mutual respect comes from, the way we act with each other and the way we deal with small differences which come from our different cultures. Bára is even applying for American citizenship, so there will be no difference between us even in this sense.
For me, the Czech Republic as such is a source of new information. I try to find some interesting fact, detail, or event every chance I get. I ask around, search the internet. I'm trying to be better all the time, because once you settle down for what you already know, you can never get better. It becomes boring. And that applies at all levels. Me and Bára together with our kids Jadin, Jocelynn, Isabelle and Imani have something new to discover all the time, and the more time I spend here, the more I like the Czech Republic.
I like people's courage here. Every person here knows what foundation this country is standing on and how it was formed throughout its history. It still grows, still moves forward in every aspect. I see it in Prague. It got more colorful and modern in those 12 years I have known her. But you can really see it everywhere, be it business or sport, which is closest to me. I'm glad I can be a part of it.
When I heard the Czech national anthem for the first time on the court, I felt an incredible energy. I wasn't there as just a regular basketball player. I stood there as a man representing the Czech Republic.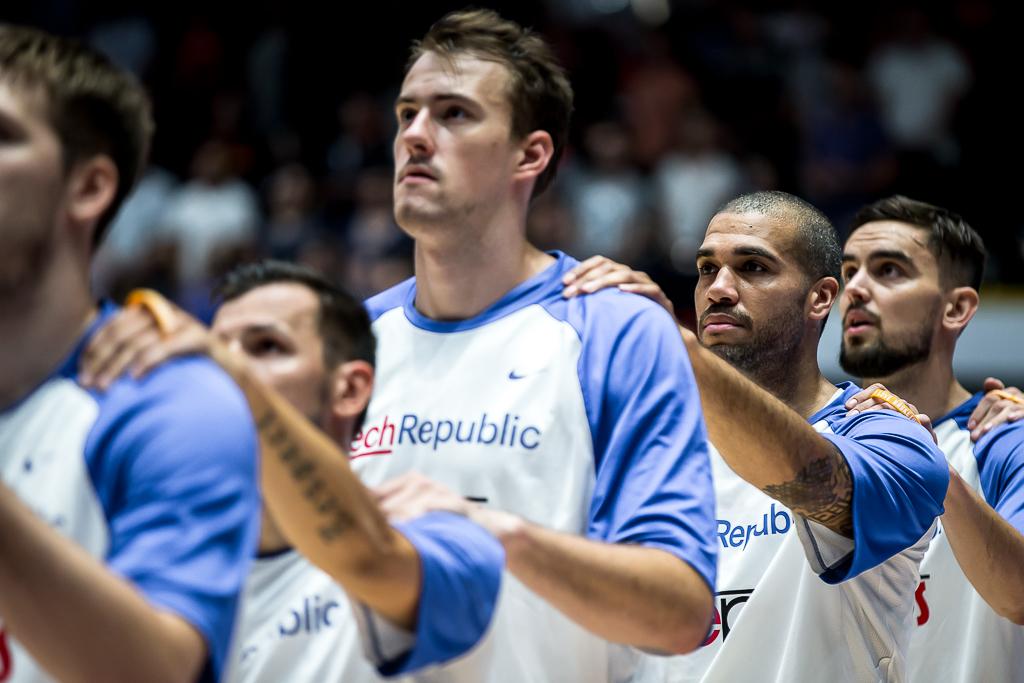 That's what went through my mind, and it filled me with pride and strength. And it still does even nowadays. No matter who's on the other side, no matter how good they are, so what? What will we do? We will go and show them. Because that's what basketball is about. It was the same on the court in Champaign and it's the same on the court during Worlds.
It's about going out there and showing what you've got. It's about your pride, about how you play, and it's about others, who're going to war with you. The war has its rules, but it's the same fight, nonetheless. I can fight that war for the Czech Republic and I'm grateful because my path led me here. The chance to represent this country fills me with joy. After everything I've been through, it gave me, and still gives, so much.
Like knowing I never have to do anything on my own. I can count on my family's support. Even on the court.
TP23 strong.
Jana Mensatorová, Jan Russnák, archive of Blake Schilb and ČBF/Václav Mudra