Where the hell am I? That was my first thought.
I was 17, I had just landed in Alaska and I had no idea what I was getting into. It was 6 a.m. and there was an old van waiting for me at the airport. Through three hours on that road in a never-ending blizzard, I sat there with another guy from Sweden who had just been traded to another team. It was the beginning of November and it was freezing. I was looking out of the car window, having absolutely no idea what was at the end of the road.
We stopped right at the stadium. My gear got lost somewhere on the road with all of the transits so I was just here to watch practice and to meet my teammates.
I barely understood anything. I took English at school but it couldn't prepare me for this. I could have just taken those years and thrown them out of the window. That's how different British and American English are. The locals speak fast and with a specific accent. For the next couple of weeks, I struggled to figure out what I was expected to do.
They took me to my lodging across a town called Soldotna. It's pretty small, even for Czechs; something like Radobyčice, a Pilsen suburb. I saw no igloos or Inuits like I expected but it was still unlike anything we're used to in Europe.
When we arrived at the home of my new billet family, everyone was still at work. My guide at least showed me where to put my bags. Around five meters from the house was a garage and on top of it a newly constructed room. It was pretty spacious, with its own bed, TV and a dressing room. However, the toilet and bathroom were in the house. It was doable, sure, but kind of annoying when you need to pee at 3 a.m. I had no idea at that moment that I would crawl out of there and see a reindeer standing right in front of me.
I looked at the room with a single thought in my head: I can't back out. I left the Czech Republic because I didn't see room for my hockey improvement. I can't back out now.
I really didn't want to return to the routine from which I had escaped. That mindset made me buckle up and get through any troubles. And I soon realized that my host family was amazing — amazing, kind people who pointed me in the right direction for my career, and to the place where I am now.
When I was 8, I started playing hockey. My elementary school was right across from the stadium. I didn't get many playing opportunities though. I was sent to lower competitions in Mariánské Lázně and since that's pretty far from Pilsen, I was traveling all the time instead of practicing. When the offer from František Zeman appeared, I left my home city and moved to Jihlava. I was 14 at the time, right in the middle of my last elementary school year. They gave me much more opportunity. I was on the ice for key moments and I finally felt like a vital part of the team, which boosted my confidence.
In the beginning, I only traveled there for weekend games and spent the night at the stadium. Right under the main stands, there was an office with four beds. We used to sleep there with other guys who traveled from Pelhřimov or Třebíč. It was later when I moved and started attending a high school in Jihlava when my parents paid for a flat. I didn't want to go to a school hostel because I liked my peace and I hated when someone made a mess.
I learned how to wash, cook, and manage my time around practice and studying. I was independent at 15, my parents only visited me on weekends. However, I returned to Pilsen after two years because Radim Rulík wanted me back in juniors.
The season I played under his coaching elevated me to a higher standard. He is a pretty innovative coach. It seemed like he kept on studying and bettering himself; he was really into hockey. He was also very strict and we gained great conditioning thanks to him. But the next year, he moved to the A-team and I could feel myself stagnating under the new coach. The trend of incorporating young players into the first team was still far in the future in the Czech Republic and I certainly was not a favorite to get a solid chance in juniors, let alone on the A-team.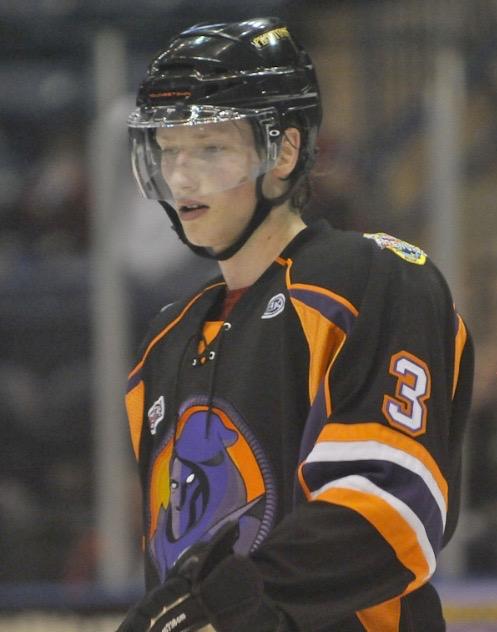 So I decided to break through overseas. I knew I was good enough that if I left, I'd succeed.

My goal was to grow as a player. I had no interest in trying to get a lot of points in the highest junior league or to be sent to some lower tier club teams. There was a man at the time, Petr Jaroš, who was the goalie coach for the national team. He was looking for players to try the NAHL. Mr. Zeman recommended me.

I was given a week to consider the offer from the Kenai River Brown Bears but I didn't even need it. I made up my mind in an instant. And because I had my visa from the summer, I could book my flight right away. I was gone in 10 days, even though there was a small drama.
The problem was that I tried to keep everything a secret. I didn't say a word even to my friends. At the time, there were a lot of young players leaving for Canada and people from the club were angry with them. I was afraid my leave might cost me a week of practice and I wasn't willing to risk it. Plus, the whole thing could still fail so why cause problems.
I arrived at my last game against Poruba on Nov. 1, 2008.
Warm-up, skating, everything went as usual. We were sitting down as a team, ready for the coaches to come and give us our last orders. But our coach came in and the first thing he said was entirely different from anything we expected.
"Šustr, is it true you're going to the States?"
"Yeah, coach. My flight's in two days."
"Then get up and give back your team gear."
Everyone had their mouths open. They had no idea what was going on. A lot of the boys must have thought I was crazy, going somewhere to Alaska. They thought I was throwing caution to the wind. And I can't blame them.
I didn't play that last game. The rest of the team got out on the ice while I was gearing down. Then I watched the game for a while and I was only hardened in my belief that my decision to leave was the right one.
I finished the season in Alaska. I had a vision about how afterward, I could move to a higher level in the States or Canada. But then, we were just having dinner with my host family when we turned on the TV with some hockey games: guys with caged helmets, skating up and down, stands full of fans. The university league.
I had no idea something like that existed!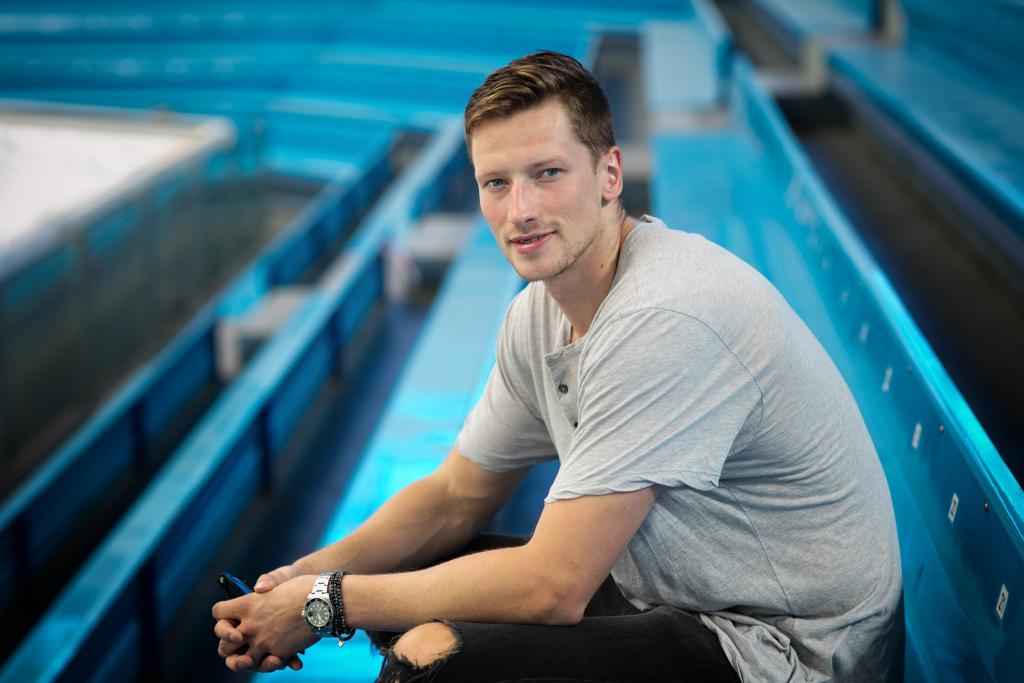 They quickly explained the things you needed to do to get to this level. That you needed to play in the USHL so you were visible to the college coaches and you had a chance at a scholarship. That you needed to remain strictly amateur until then, meaning you couldn't even have an agent. And of course, you needed to pass the entry exams.
I realized how lucky I was that I had never signed a contract for a few free hockey sticks. It was on that day that I realized that I wanted to go to an American university.
First, I needed to get to USHL. You can get there through tryout camps. I chose two, paid a fee of $250, and headed out through Pittsburgh to nearby Youngstown. If my performance wasn't enough, I would have a three-day break and another camp. Youngstown seemed like a good start though; a new team in the league.
There were 160 players. Eight dressing rooms full of hockey players. Eight rooms full of guys who wanted the same spot as me.
Before I became friends with any experienced players I felt very alone. A lot of the players knew each other from earlier camps but not me. I was there all by myself. This feeling can be overwhelming, but you need to remind yourself that when the puck hits the ice, it's the same hockey game as anywhere else, even though your hockey future is at stake.
At first, it was obvious there were four different years and different performance levels. It was getting tougher every day. The competition was definitely there. I had a guy come to me, Ryan Jasinski was his name. He had gone through the Canadian juniors already. He tried to pick a fight with me because he needed to show his strength – the problem was I had never fought before. Even though I'm quite tall, my goal was always to play. He let me go and we eventually became friends, because he knew Tomáš Kubalík from Victoriaville.
The camp lasted six days and every second day there was a bulletin announcing the players who had advanced further. You would come to the noticeboard and look for your name.
S…
S…
Sustr.
Phew, I'm in.
Two days passed and the same thing happened again.
The first cut was the worst. Imagine falling asleep, knowing tomorrow might be the end. Getting kicked out would have meant a waste of your time, money, energy, everything. It's pretty tough.
In the end, there were only 40 of us. The coaches just needed to know who could play which role on the team. The night before the final verdict, they called me and asked if I was serious about staying with the team. Should I be picked, they would use one of three foreign players' cards on me.
I said yes.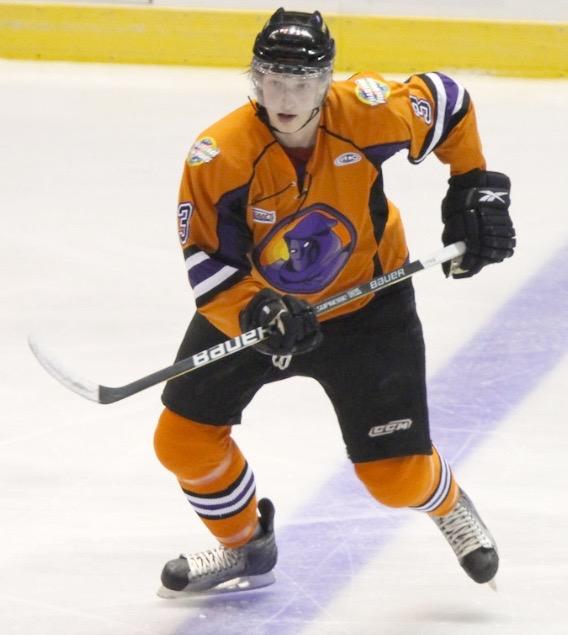 The next day, my name was written on the final roster. Out of all the boys who came from across the States they chose the best ones, including me. Out of 160 players, only 22 stayed. When I look back, I consider this to be the breaking point of my career. This is what gave me an incredible amount of self-confidence.

My journey to university, and later to the NHL, could begin.

Throughout the season I went to a few schools in my range and passed the entry exams, which were mostly about English grammar, reading, which is hard even for native speakers, and mathematics.
Thank god I was always good with numbers. Thank you, teacher.
I passed the math exam with full honors which really helped my overall score. Actually, most of my points were from here. My English wasn't bad but to be honest I was more or less lucky with my answers. In Boston, they wanted me to take the English test again to prove my knowledge at the required level.
I liked Michigan State, a university that brought up a lot of future NHL players, or Northeastern University in Boston, but in the end, I picked the University of Nebraska-Omaha. In that one, I saw the biggest chance to make the team which was coached by Dean Blais, who knew me from U20 Worlds, where he led the victorious U.S. team. I felt like I could really fit in.
And I did. The next three years were the best in my life. I mean, it's a dream come true getting to the NHL, but in terms of fun and carelessness, where you just play hockey, go to school and you're in a group of like-minded friends, there is nothing like a university.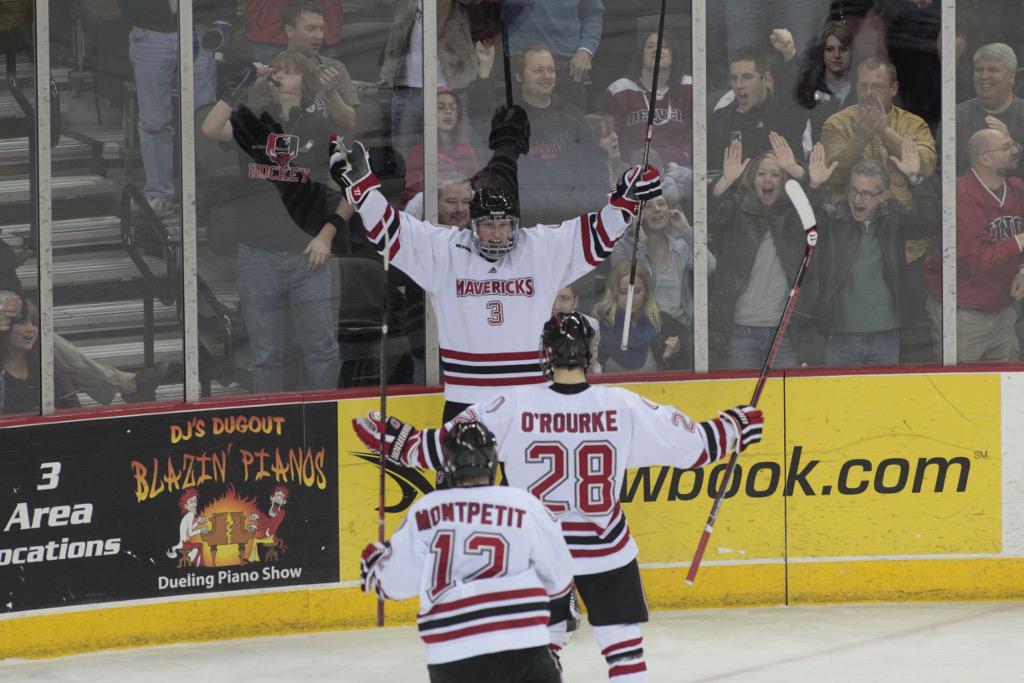 From my second season, I was living with five teammates in a house near our campus. You could arrive home whenever and there was always someone to do something fun with. Go for a ride, head out for dinner, have a BBQ, watch some TV shows, play on a PlayStation. Stores, a gas station, a cinema, a restaurant, bars, we had everything just around the corner.
Obviously, we couldn't just chill all the time. We had to perform on both sides, school and hockey. Falling below a certain average grade mark could mean a suspension from playing. I started studying business and management but when I saw older guys locking themselves inside the library for six hours straight almost every day I changed to sociology. It was a little easier for me.
It was an awesome part of my life during which I learned a lot about time management. You have practice, games, you need to study at some time, do your homework, and attend lectures. Unlike in the Czech Republic, the coaches and the school give you the option to do both. School in the morning, then practice, lunch, gym, and another lecture in the evening, from six to eight. Friday and Saturday are game days, Sunday is free. A strict order. And if you don't slack around, you'll be successful.
Our house was called Hockeyhouse. It was a base for anyone from the team. You could come whenever. At a player welcoming party, there could have been 200 people, just like it is in the movies.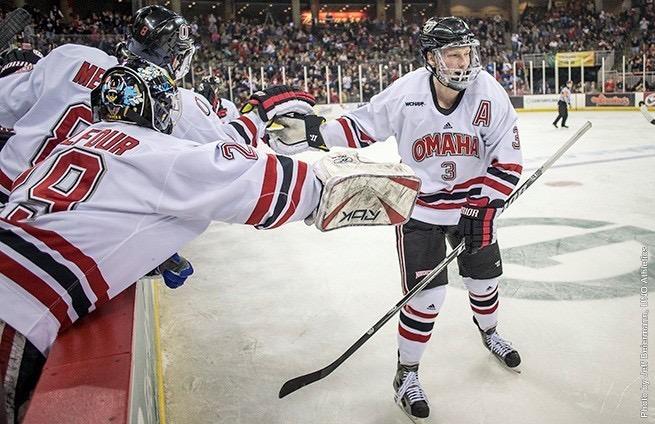 It was at university where I found lifelong friends. I could call any of them at any time and we would have plenty of things to chat about because we went through so much together – be it hard practice drills, close games, parties, struggles with homework, or going on a vacation. We went to Vegas once. Four boys, all 21 years old. One of us is married, the next one had a bachelor party. The last time we saw each other was on a golf course in Chicago.
I was eligible to sign an NHL contract after my first year in Nebraska. The Rangers offered me one after a rookie camp. I thanked them but refused. It didn't make much sense to me at the time. I still had three years of school ahead of me and it would be extremely hard to finish it. It was never about money. I just simply never wanted to rush things.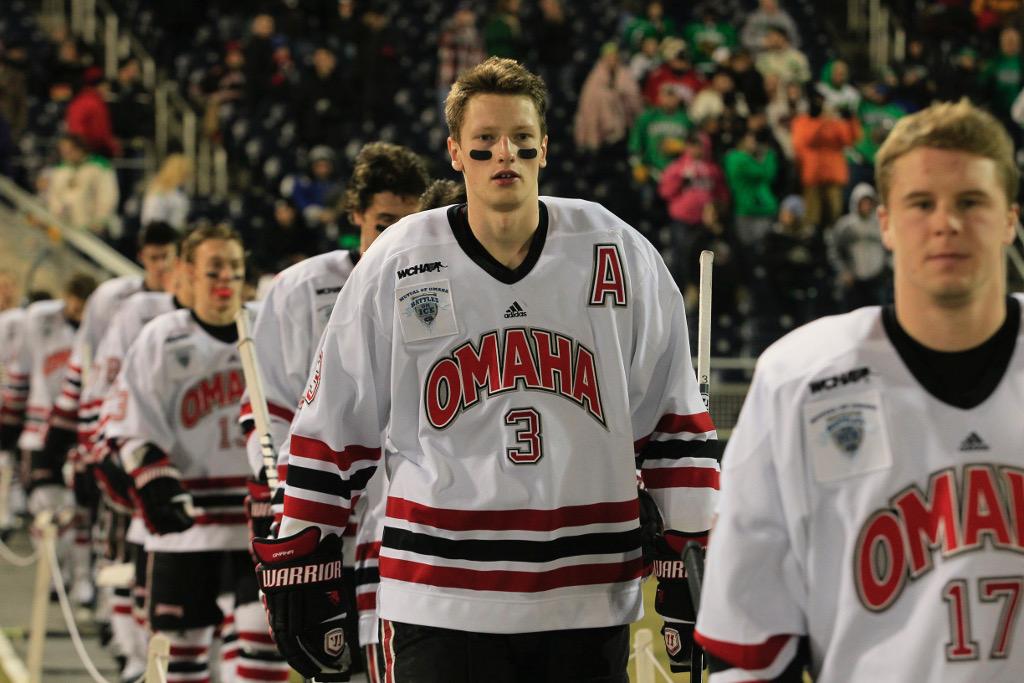 One should go step-by-step and for me, that meant staying at my university for three years before I felt ready to go all in. Right after my last season, I signed a contract with Tampa. I had offers from 25 different clubs.
If I had entered the NHL sooner, I would have had to spend some time on a farm team, work through its tough physical hockey, and a lot of traveling. It didn't make sense to rush my growth just so I'd have a contract as soon as possible. I would have thrown away the opportunity to get an education and to get to a position in which I could be successful in my career.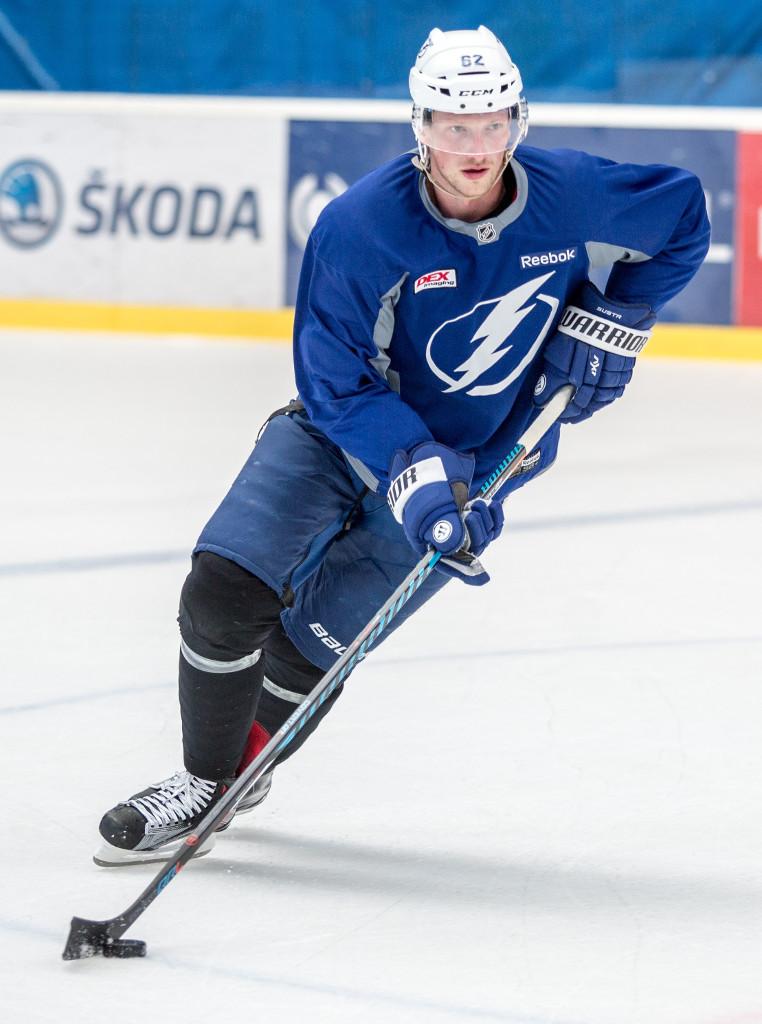 In the Czech Republic, a lot of people try to get to an A-team or national team as soon as possible and the best option for them is to do so without much work. But it just doesn't work like that. If you build a house in a week, it will probably fall down pretty soon. But if you go slowly and steadily you can reach quality and long-term performance. I realized everything has its time. Today, I see that if I'd spent one more year at university I could've finished my studies and I could be a little different player than I am now. More aggressive, more confident.

We played the semifinals of the Stanley Cup in 2015, traveling to a fifth match against the Rangers and I remembered I had an exam in a few days, from a subject I didn't manage to close out. It was obvious I wouldn't make it in time. On our way to Madison Square Garden, I tried to sign the exam off on my phone because not doing so would cost me another $3,000. Once I turned professional, my scholarship had ended and finishing school would have cost me another 500,000CZK. I was not willing to throw such an amount into the trash.
I'm not going to lie, there are times when I really didn't want to do my assignments. When we had a free day in our season plan, most of my teammates rested or went on a trip but I had to open my textbooks and stay at home. Of course, I could do tons of different things but I decided to sacrifice some things for my education.
Because of that, I don't know many actors or actresses. I can't really remember when was the last time I went to a cinema. I watch a few sports events on TV but that's really it. If you don't give up on your hard work, you'll always get something in return and this is mine.
The arena is filled with the sound of the U.S. national anthem. I stand here in the jersey of the Tampa Bay Lightning. I go through my routine prep for a match and in the end, I remind myself of how I got here. I remind myself that I stand here, in front of thousands of people, for a reason. The reason is I'm a good player and I have what it takes to play this league. That I'm worth it.
When I was choosing from all of the NHL offers I remembered my journey and that it didn't happen in one day. I had to work hard for six years before I got from Pilsen through Jihlava, Alaska, to Youngstown, Pennsylvania and Omaha, Nebraska, and into a position where I can be sure of myself. Into a position in which I know that I did all that I could and to get to the highest level. All that work is behind me and that is something I can be proud of, but there is still a lot of hard work before me because I'm not satisfied yet.
Jana Mensatorová and the archive of Andrej Šustr